After its six-month closure for some well-deserved rest and rehabilitation, Boracay is back and more beautiful than ever. But what exactly can tourists expect on a visit to the New Boracay? Here's a hint: it definitely isn't the island of sin it used to be.
Whether you're a returning guest or a newcomer to the popular island destination, you might already have a few things in mind for your itinerary. Having been able to visit Boracay pretty recently, I thought it would be helpful to share a few things regarding the changes that have taken place since the island's reopening. Just so there are no surprises on your next visit, keep reading below for a few things you should know about the New Boracay!
Also read: 10 Things You Should NEVER Do on the Beach
1. The island can now only take in a specific number of tourists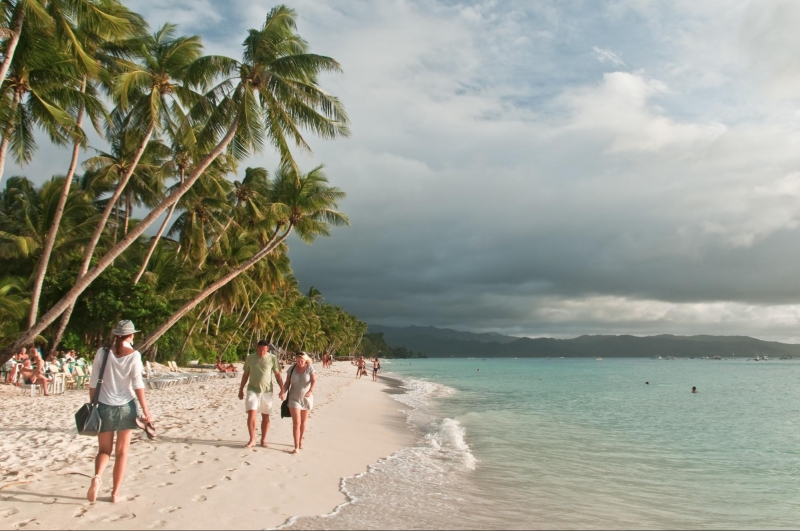 Since its reopening, it's been established that Boracay's maximum carrying capacity is 55,000 people. Factoring in the number of locals that reside there, the island may only host up to 19,000 tourists at any given time. In contrast, up to 50,000 tourists would flock to Boracay during its peak seasons, especially for the annual Labor Day celebration dubbed 'Laboracay'!
2. It's no lie: It really is clean!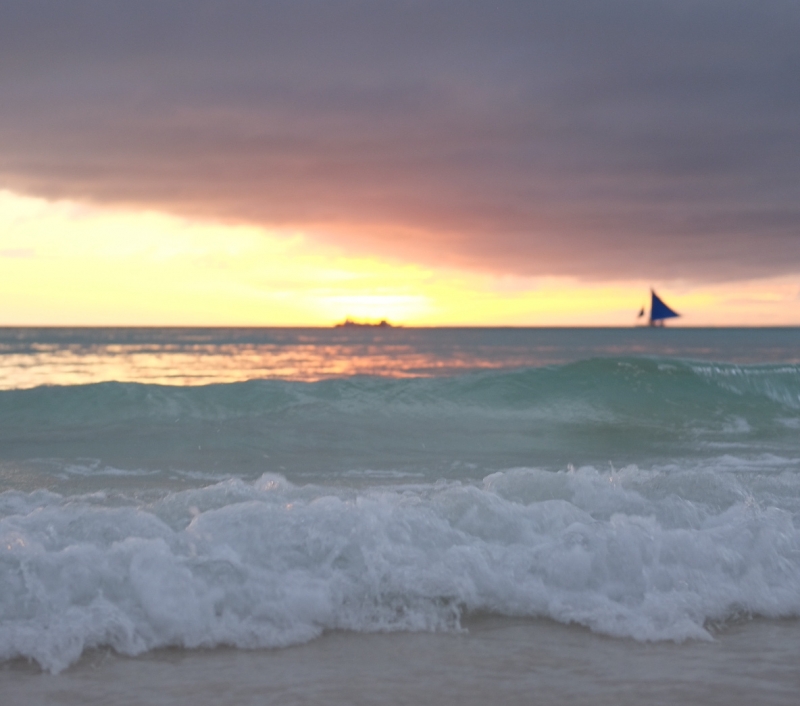 My family and I are big Boracay lovers, and we've been vacationing there on most summers and Decembers since I was a kid. Because we were usually there once or twice a year, it was easy not to notice how it was gradually getting more and more polluted over the years. But last summer, we got to visit the island a few weeks before it was closed to the public — and we couldn't help but agree that Boracay did need a lot of extra TLC.
Because we were also able to come back last December, I got to see the before-and-after effects myself! It was so great to see Boracay's beautiful white sand and crystal clear waters in the best condition I've seen them in years. With this, expect to spend more time under the sun on your next visit!
3. Sun loungers on the beachfront? A thing of the past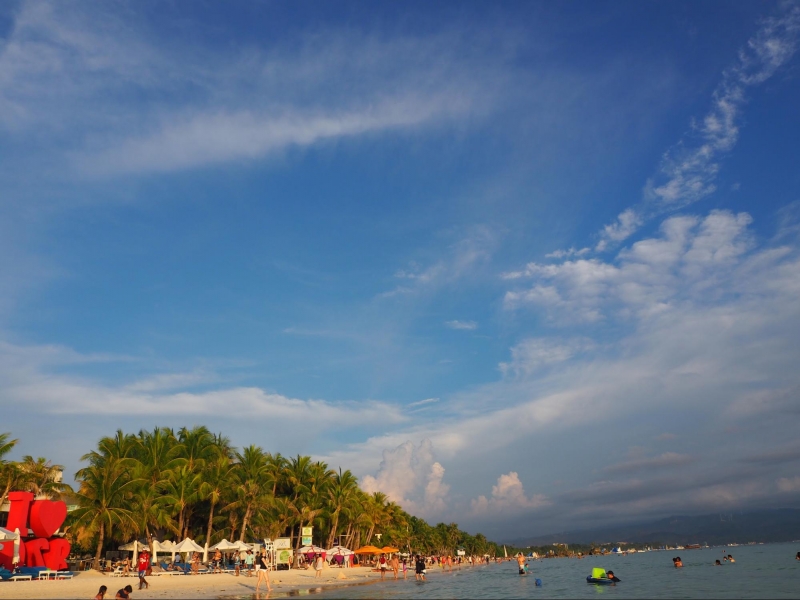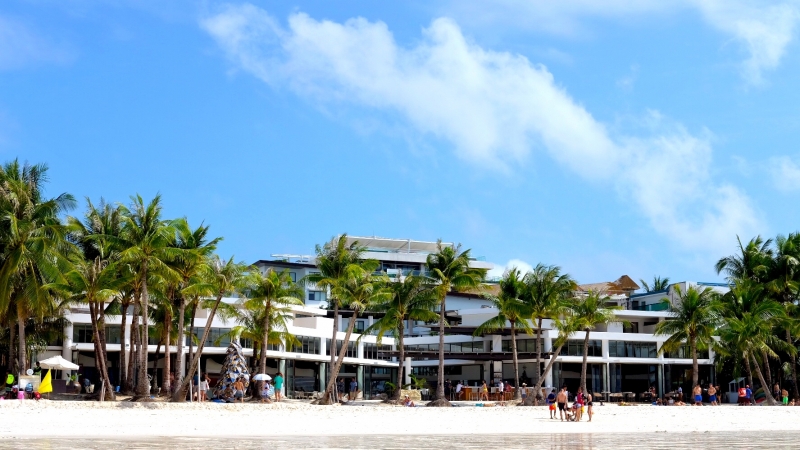 Back in the day, Boracay's beachfront resorts were lined with sun loungers, strategically placed as close to the shore as possible. As a rule, establishments and vendors may not be closer than 30 metres from the shore. As this is now being strictly implemented, you will no longer see any sun loungers along the beachfront.
On a happy note, you can now enjoy unobstructed views of the sea and walk across an uninterrupted stretch of white sand! In addition, visitors across the island feel more free to enjoy the beach, regardless of what establishments they may be in front of. Yay for inclusivity!
Tip: Bring your own beach mat or towel along with you, especially if you plan to sunbathe!
4. Smoking, eating, and drinking are not allowed on the beach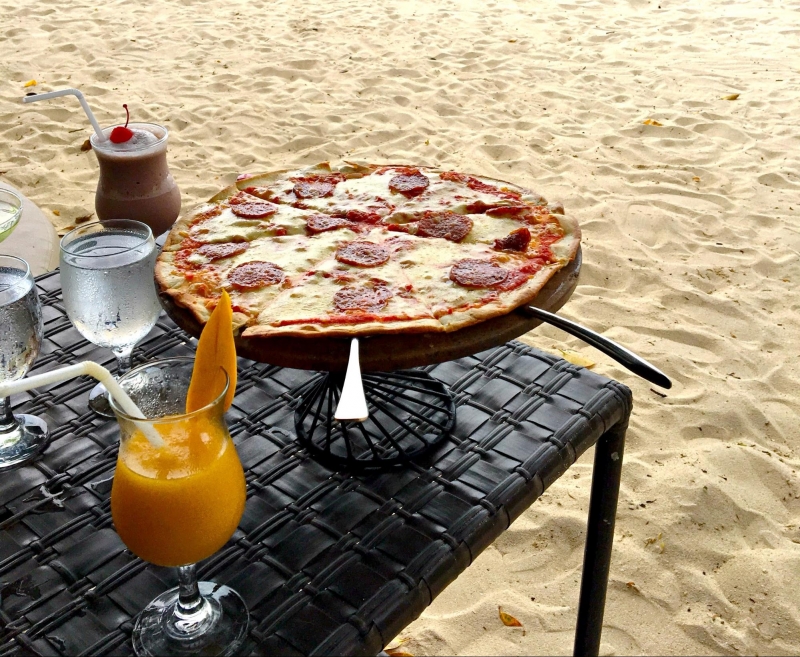 While your dream vacation might consist of you on a sunbed with your favourite snack, a beer in one hand and a cigarette in the other, it's time to paint yourself a new and improved picture. You may no longer eat, drink, or smoke there.
Instead, picture this: you, lying down on the beach without even the slightest risk of stepping on any broken glass, plastic bottles, food wrappers, or cigarette butts. You, soaking up the sun while enjoying Boracay's famous (clean!) white sand. Doesn't it all sound wonderful?
Tip: If you want to smoke, just make sure to ask where the designated smoking areas are!
5. Say goodbye to beachfront parties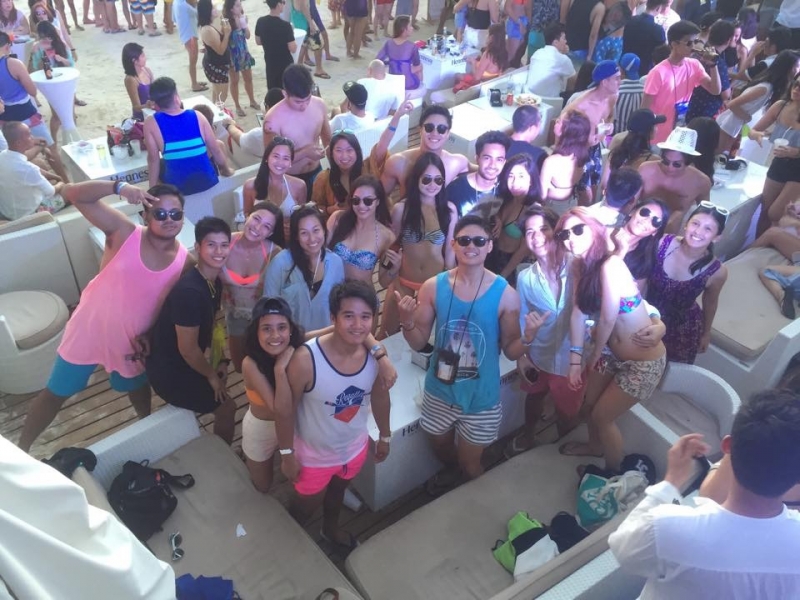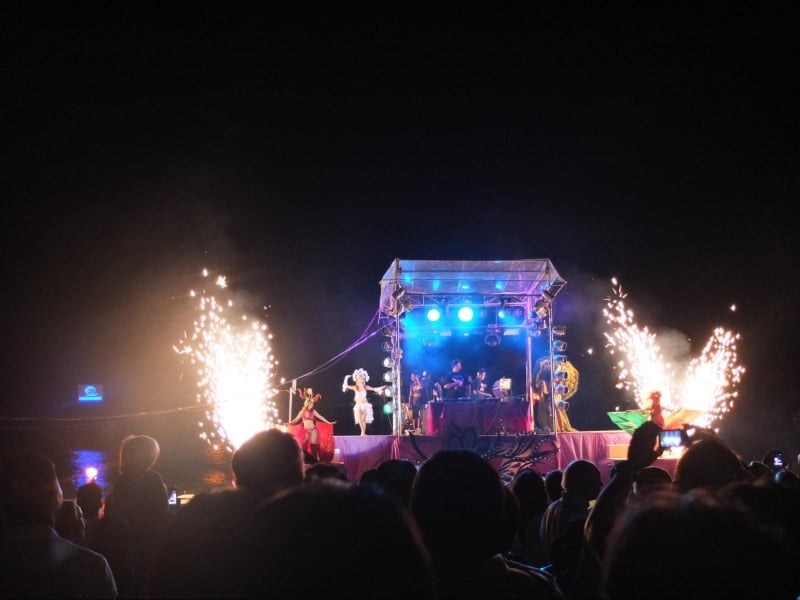 It's official: Laboracay is cancelled, and so are big beachfront New Year's parties with firework displays. Aside from big beach events, parties of any sort are no longer allowed on the beach.
Admittedly, I've had my fair share of fun in Boracay when it was still known as the island of sin. But after witnessing the terrifying aftermath of big parties like Laboracay? Consider me repentant of the sins I committed on the island, because Boracay deserves so much better.
6. No more peddling, henna tattoos, and massages on the beach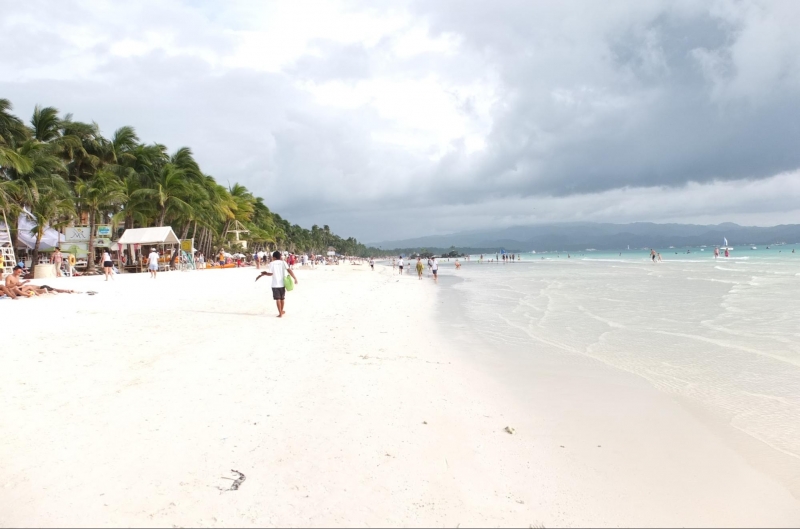 That means no more shopping for souvenirs, last-minute beach accessories, or ice cream treats along the beach! In addition to the abolishment of peddling on the beach, henna tattoo stands and massage services on the beach are no longer allowed either. But not to worry — you can still enjoy all of these at spots like D'Mall and other establishments off the beach!
More good news: You can still get your chori burgers on the beach! Just make sure to enjoy them indoors.
7. Jonah's Fruitshakes has relocated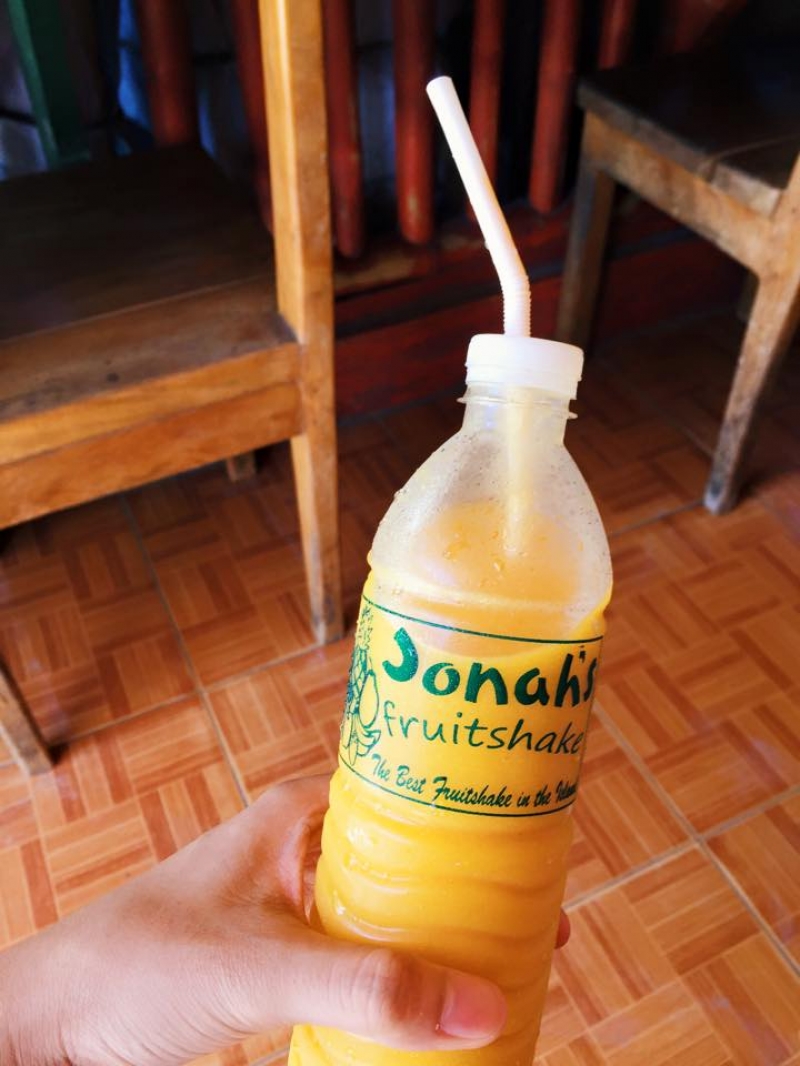 If you heard that the ultimate go-to for the best fruit shakes on the island is no longer at its popular beachfront location, there's no need to panic! The iconic Boracay establishment has simply moved to a new spot; you can find it at the end of Station 1, close to Astoria resort and D'Mall. Locals can definitely point your way in the right direction, too! After all, what's a trip to Boracay without a shake from Jonah's, right?
8. (No longer) still standing after 15: Cocomangas has officially closed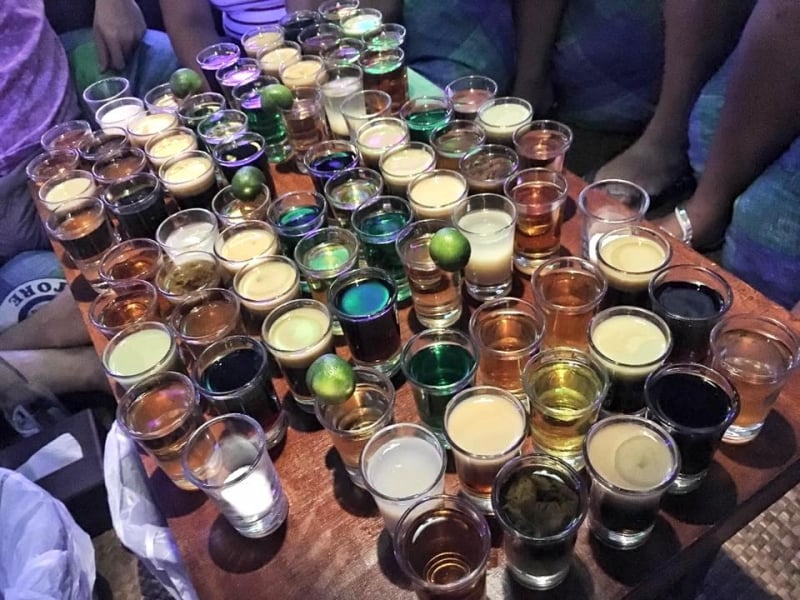 If you were looking forward to taking on the 15 shots challenge and earning your own 'Still standing after 15' souvenir, I'm sorry to have to deliver the news: Cocomangas is no more. The island's famous shooters bar closed down permanently, right before Boracay's closure.
But here's the good news: The island's nightlife isn't dead! You can still join the famous Boracay Pub Crawl, or drop by bars like Epic, Prisma, or Paraw Beach Club.
9. Spider House is permanently closed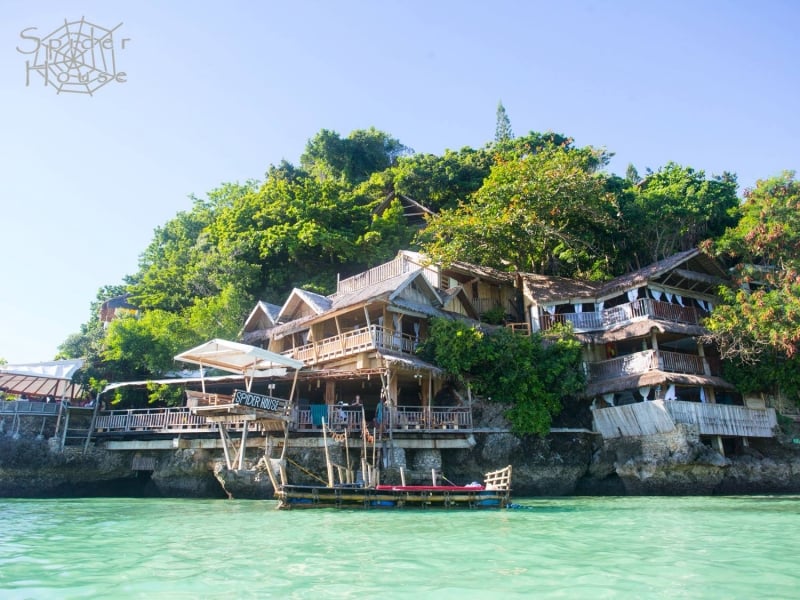 You might have heard that Spider House was one of Boracay's best-kept secrets; maybe you're even one of the select few who knew about it. But sadly, this under-the-radar establishment has shut down permanently.
Spider House was a favourite place to eat, drink, and watch the sunset, and a lot of us are sorry to see it go. But fret not — you can get a perfect view of the sunset almost anywhere on White Beach, especially now that these views are unobstructed!
9. Despite the many closures, expect a lot of cool new restaurants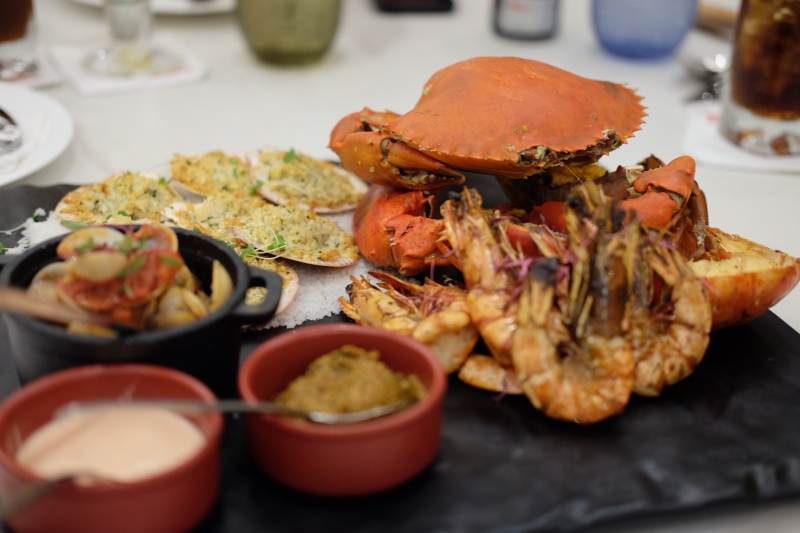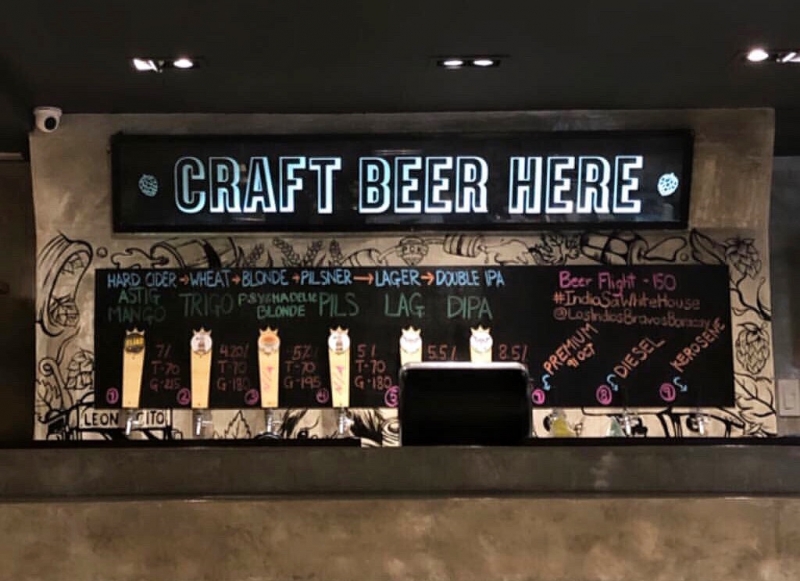 Don't let news of popular establishments shutting down discourage you — Boracay is still very much the food hub it's grown to be. In addition to iconic favourites like chori burgers, calamansi muffins, and oyster sisig, you can also enjoy a whole bunch of delicious options at several newly opened restaurants!
On your next visit, make sure to eat at Forno Osteria at Discovery Shores and Los Indios Bravos at White House. I personally recommend them! And if you haven't yet, ready your stomachs for Streetmarket Boracay, the island's very first food hall!
Also read: Where to Eat in Boracay: 20 Restaurants You Shouldn't Miss
10. You can still enjoy your favourite island activities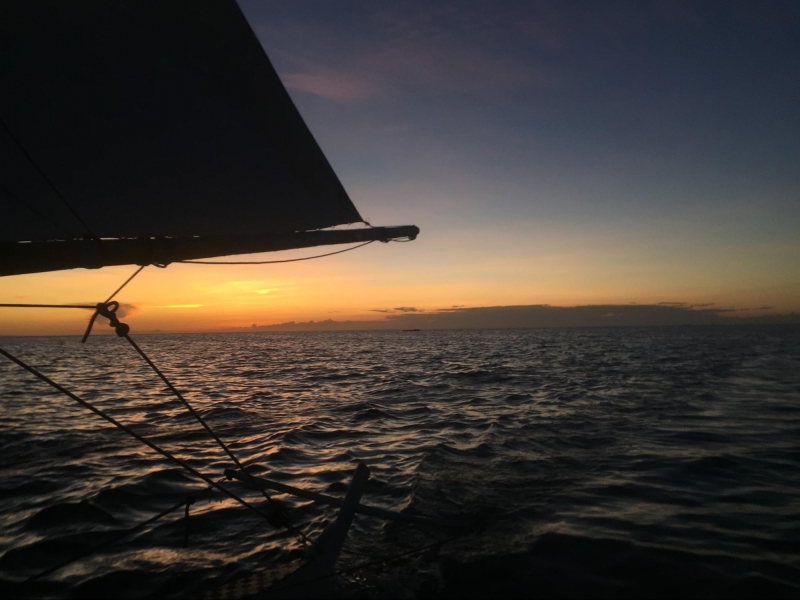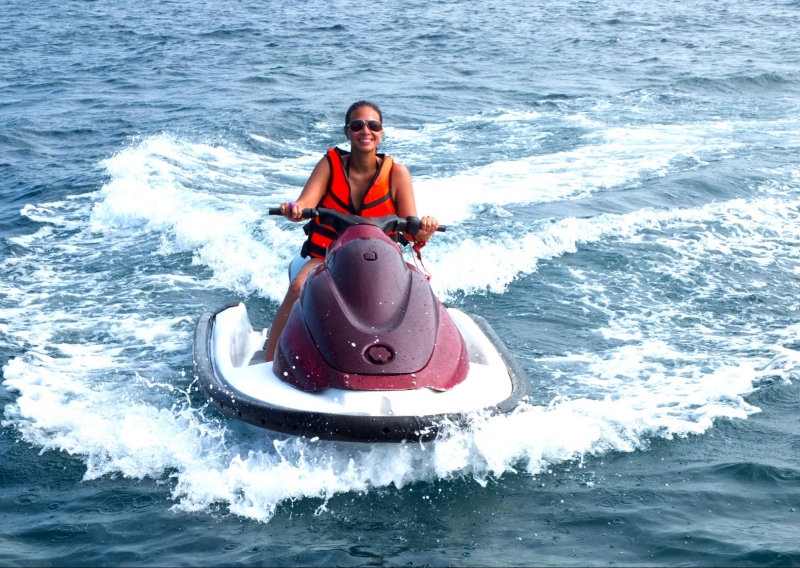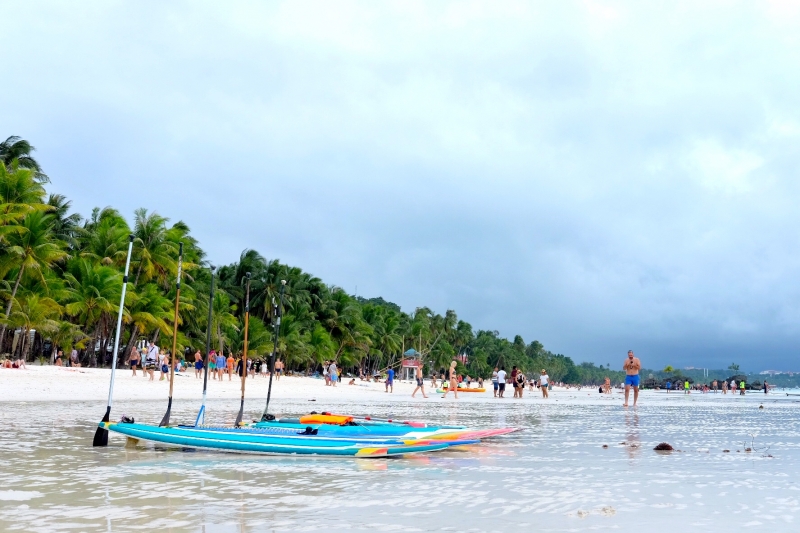 The temporary suspension on water sports activities has been lifted! You can now enjoy activities including, but not limited to paddle boarding, banana boat riding, jet skiing, mermaid swimming, and cliff diving at Ariel's Point. Windsurfing and kiteboarding are also available at Bulabog Beach. In my opinion, Paraw sailing at sunset is a must!
On land, ATV activities have been discontinued. However, you can still hike up to the viewpoint at Mt Luho or enjoy a Segway tour around the island!
Tip: You may no longer book your island activities through peddlers on the beach — make sure to do so through your accommodations or accredited tourism agencies!
It might not be the same Boracay you once knew or heard it to be, but it's about time we took better care of this island paradise, don't you think?
On that note, enjoy your next trip to Boracay — just don't forget to do so responsibly!
Also read: On Shutting Down Tourist Spots: Should Palawan Be Next?
If you happen to be visiting for the first time, check out our list of things to do in Boracay here. We hope you have the best time!