Weekenders, are you up for a road trip? The city of Clark in Pampanga is a modern tourist destination that's only a two- to three-hour drive away from Metro Manila. With an engaging mix of historical spots, theme parks, and vibrant festivals, the 4,400-hectare freeport zone is the perfect escape for a mini-vacation. (Or a longer one, if you have the time!) Plus, the new Clark International Airport has made the freeport zone more accessible than ever. Keep reading for our favourite things to do in Clark, whether you're planning a romantic staycation, a family getaway, or a solo sojourn into nature.
1. Learn about the freeport zone at Clark Museum and 4D Theatre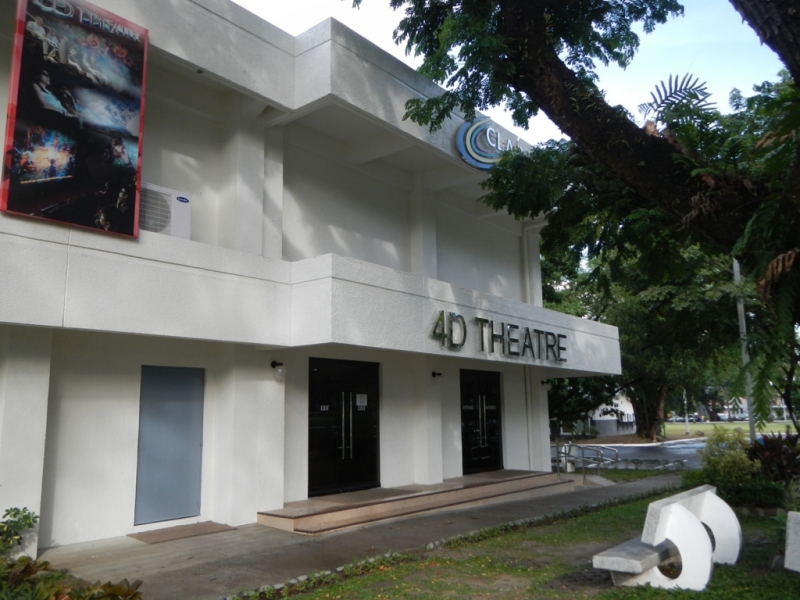 There's no better way to kick off your weekend in Clark than learning more about where you're going. After all, one of the things that make Clark Freeport Zone special is its historical roots. A charming museum with only four galleries, Clark Museum is a quick stop that's definitely worth a side trip.
Browse through the wide array of artefacts, photographs, and memorabilia, and discover the historical and cultural events that helped shape modern-day Clark and Pampanga. A highlight: The new 4D Theatre with state-of-the-art equipment bringing to life some of the most significant moments in the province's history. (Like, the Mt. Pinatubo eruption.)
2. Treat yourself to a relaxing staycation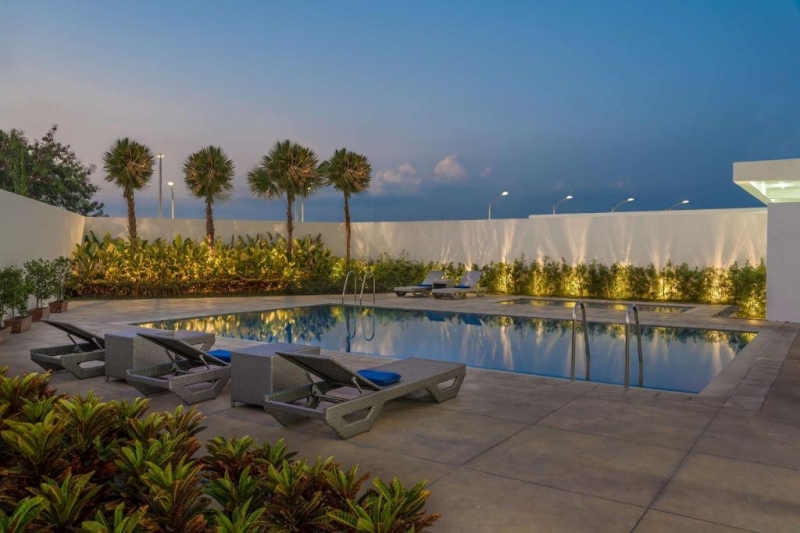 Honestly, one of our favourite things to do in Clark is to relax in a nice hotel and catch up on some z's. As a thriving tourist hub, Clark is home to a wide range of accommodations perfect for a laidback staycation. Our pick: Park Inn by Radisson Clark for a modern hotel experience conveniently located near SM City Clark Mall. Meanwhile, VIPs flock to Midori Clark Hotel and Casino for a more luxurious five-star retreat. Eat, sleep, and play in Clark's best hotels and resorts — and you can come back to work more alive and better than ever!
3. Indulge in retail therapy at duty-free shops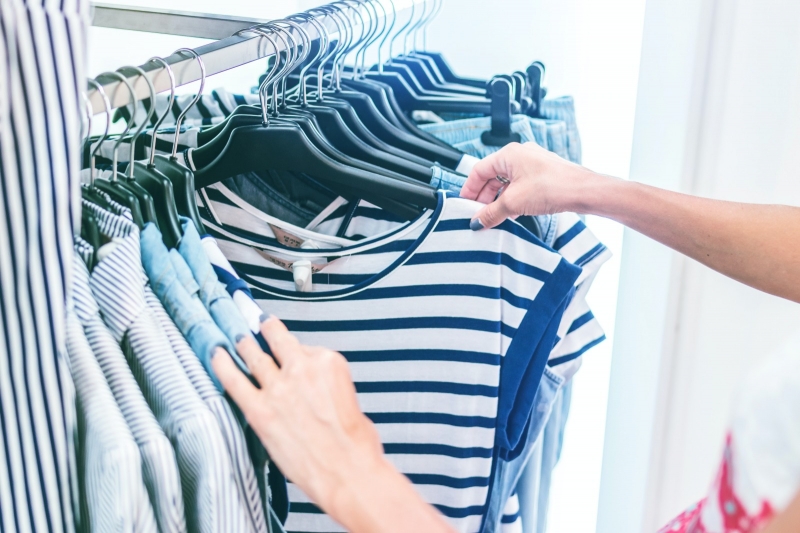 Here's what all shopaholics know: Clark is a paradise for bargain hunters. Shoppers will spend hours wandering through racks at duty-free malls and outlet stores, so make sure there's enough cash in your wallet to splurge. Puregold Duty Free Clark has long been a favourite of metro dwellers looking to get their fix of imported goods, whether you're on the hunt for hard-to-find chocolate bars or beauty and wellness products.
Also read: 10 Best Ukay-Ukay Spots Around the Philippines
4. Channel Top Gun energy at the Air Force City Park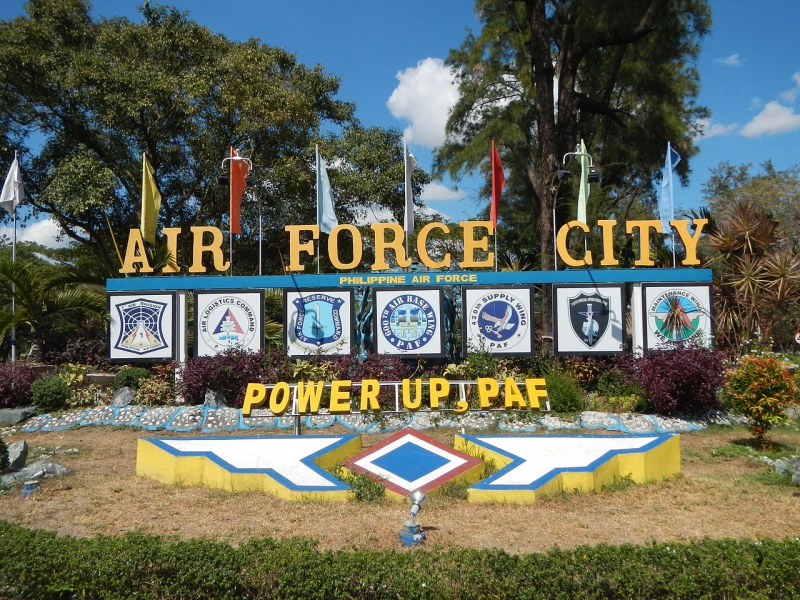 Do you feel the need, the need for speed? Fuel your love for all things in flight at the Air Force City Park. The recreational facility puts a wide range of aircraft on display, including fighter jets and planes from the US and Philippine Air Force. Plus, families can take the opportunity to enjoy a fun-filled day outdoors. Pack a hearty lunch and bring a picnic blanket to make the most of the park's sprawling grounds. There's also a golf course on the property for travellers who want to tee up.
5. Splash around Aqua Planet Water Park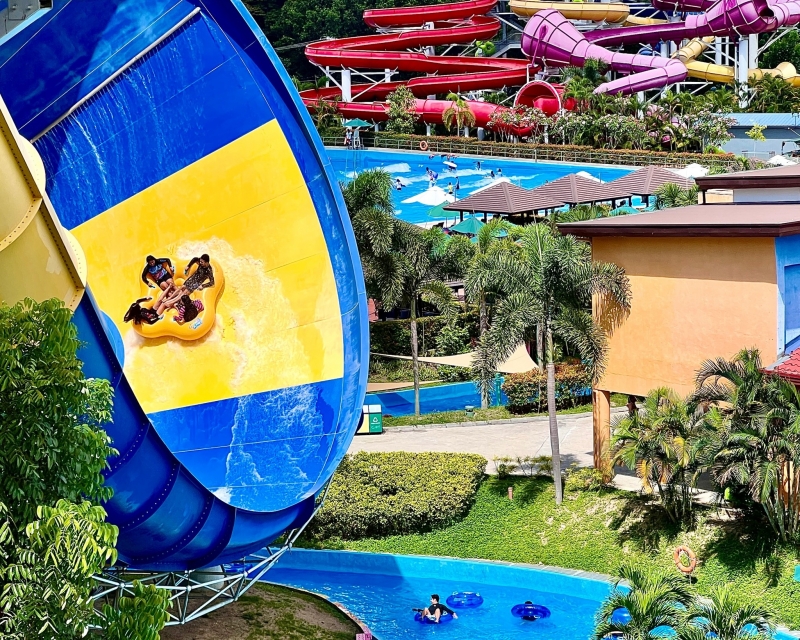 Is a vacation even a vacation without a dip in the pool? Beat the heat with the fam at Aqua Planet Water Park, one of the best things to do in Clark during scorching summer days. It's one of the biggest water theme parks you'll see in Asia, with more than 38 exciting water slides and fun attractions.
There's something for every kind of water baby here! We recommend trying the thrilling Tornado, a twisting slide that ends with a heart-stopping drop down a giant funnel. Or you can race your pals at the Octopus Slide, and try surfing in the Wave Pool. And if you're looking for a more relaxing experience, grab an inflatable and let the waters at Wave River take you around the park. Alternatively, you can just rent a cabana and chill by the pool the whole day!
6. Get transported to prehistoric times at Dinosaurs Island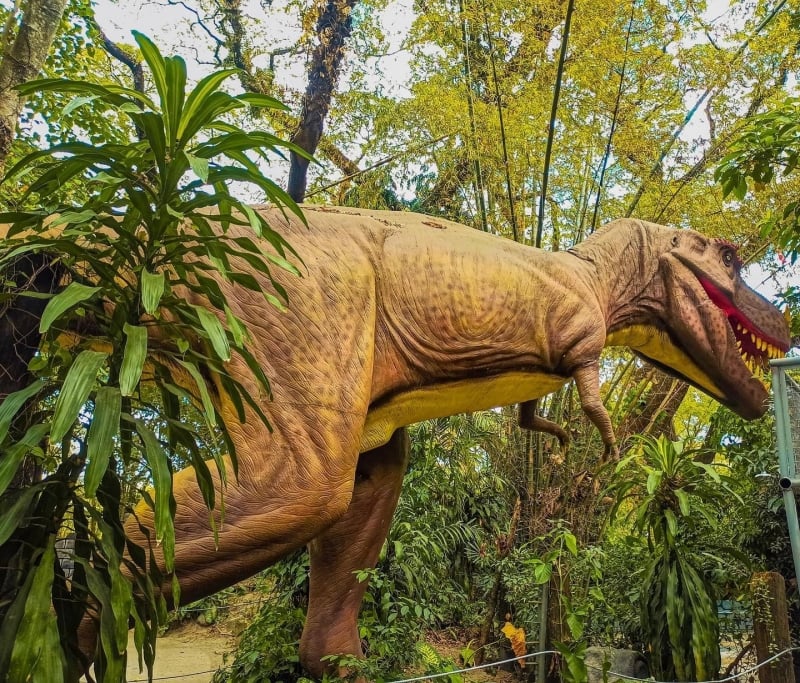 Dinosaurs Island is yet another theme park in Clark where you can live out your childhood dreams. Fun and educational, it's another good stop for family vacations. You'll feel like you've been transported to Jurassic Park on the Dino Trail, where you'll encounter animatronic dinosaurs along the way. If you've got a little more nerve, join the Jurassic Jungle Safari to get chased by various giant dinosaurs. Got a little more time? In the same Clark Land complex as Dinosaurs Island, there's another great zone worth checking out: Insectlandia.
7. Pay tribute to old- world Philippines at Nayong Pilipino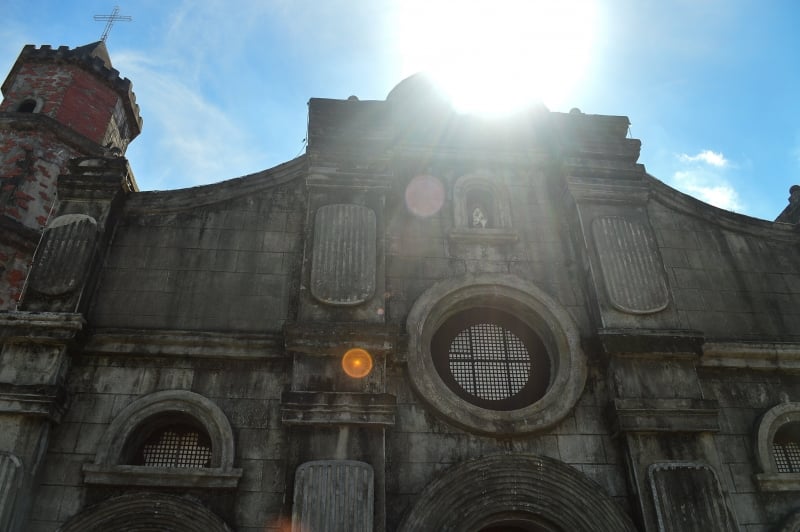 Time to give a little love to our own country's history. Head to Nayong Pilipino Clark for a day immersed in all things Philippines. The 3.5-hectare cultural theme park features a few mini-museums on-site, including the Money Museum and Textile Museum. Visit the various villages representing the indigenous communities in the country, including the Aeta, Ifugao, and Kalinga ethnic groups. There are also replicas of our significant monuments and attractions, including Rizal Shrine, Barasoain Church, and Banaue Rice Terraces.
8. Enjoy adorable animal encounters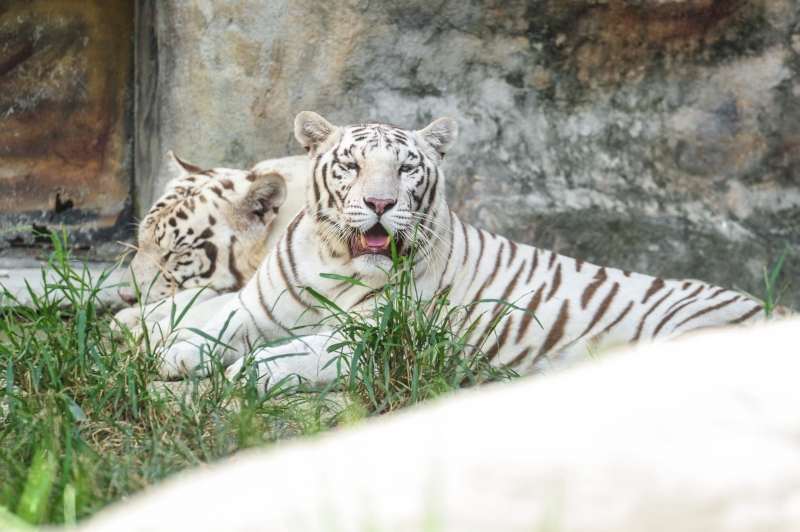 Wildlife lovers, this one should be on top of your list. Zoocobia Fun Zoo is an adventure zoo theme park in Clark, offering tourists a verdant space to interact with all kinds of animals. If you're like us, you'll never want to leave The Barn where visitors can bottle-feed baby animals like pot-bellied pigs, goats, and sheep. Other highlights include the Garden Maze and Birds of Paradise for avian creatures in all colours of the rainbow.
Still up for more wildlife encounters? Visit Clark Safari and Adventure Park, a 40-hectare zoo in Clark that houses an array of wildlife from all over the world. Big cats, bears, baboons, meerkats, horses, and more live in this sprawling park. 
9. Soar to the skies in the Hot Air Balloon Festival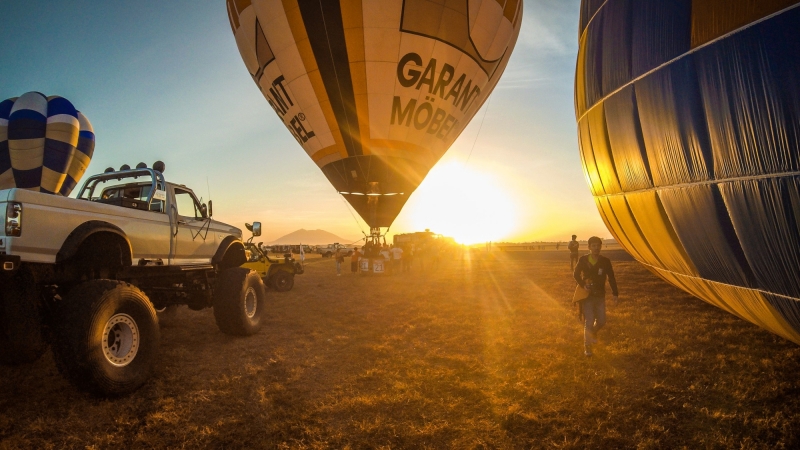 The annual Philippine Hot Air Balloon Fiesta has long been one of the most popular things to do in Clark. Filipinos in surrounding provinces flock to watch more than a hundred balloon pilots from all over the world take to the sky in hot air balloons of all shapes and sizes. The four-day event is a photographer's dream! And if you've always wanted to fly, this is your chance to soar high.
10. Sample some of the best food in Pampanga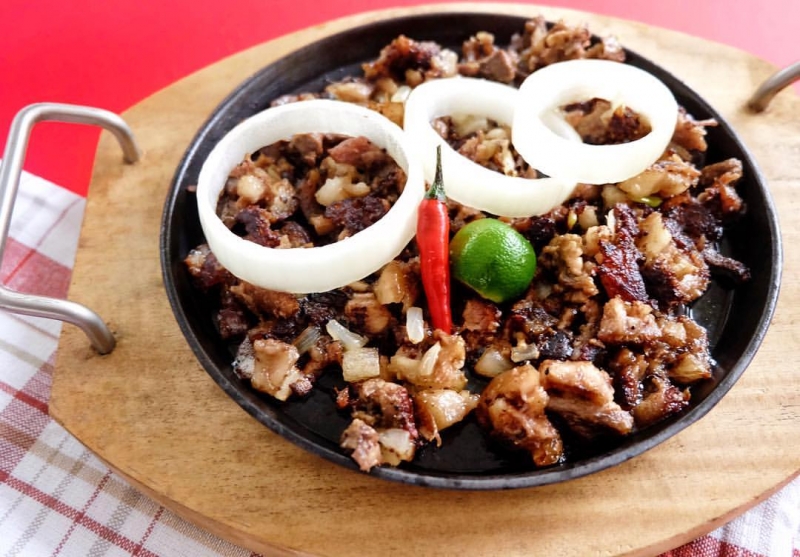 You can't visit the Culinary Capital of the Philippines without having food in the spotlight of your Pampanga itinerary. The Clark Freeport Zone boasts its share of mouthwatering restaurants, from local Kapampangan cuisine to international fare. Discover the flavours of the province in Matam-Ih Authentic Kapampangan Cuisine or indulge in Western favourites at Meat Plus Cafe. If you've got the time, venture to other Pampanga spots, as well!
Also read: 10 Coffee Shops in Pampanga for a Change of Scenery
If you haven't gotten the chance to explore this Luzon destination, now's your chance. Truly, you won't run out of things to do in Clark — a weekend may not even be long enough for all your plans! (As for us, we're packing our bags as we speak.)
---
Featured image credited to Nate Hovee via Canva Pro.