Patience is a virtue every frequent traveller needs to have. We wait for seat sales. We wait for the plane to land. But arguably, the most stressful time travel tests our patience is at the airport. Now, if you are part of the many travellers who dread waiting at the airport, we have good news for you: Whether you arrive at the airport too many hours early or get a horrendous flight delay (or worse — a cancelled flight!), there are numerous things to do near Manila Airport. We admit that our airport isn't the most exciting airport in the world. Still, we certainly don't have to dread every hour waiting for our flight. 
Also read: Airport 101: A NAIA Survival Guide for First-Time International Travellers
1. Visit Resorts World Manila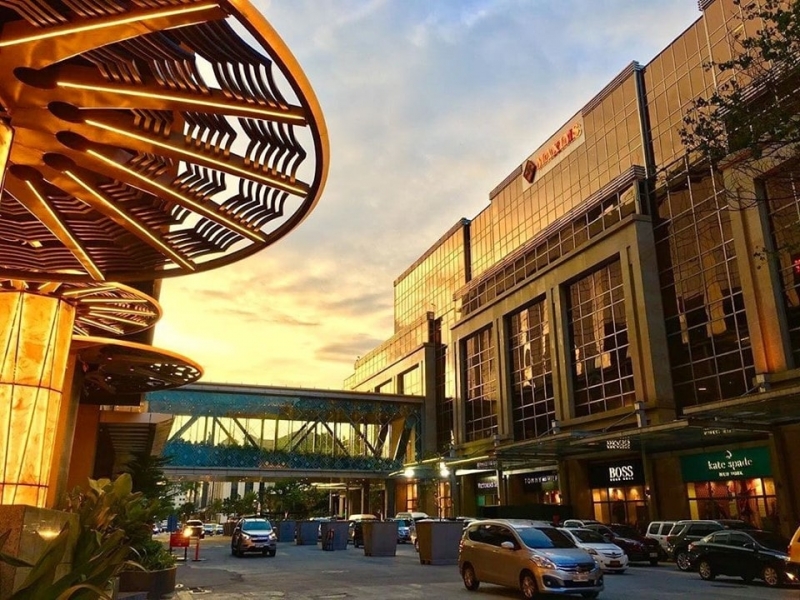 You are lucky if your flight is at Ninoy Aquino International Airport Terminal 3 (NAIA-3). This is the largest and newest terminal among the four NAIA terminals. Given that, NAIA-3 also provides the most entertainment and relaxation spots. 
NAIA-3 is accessible from other terminals through the airside shuttle bus. You'll see bus signs around the airport. 
If you aren't a fan of Manila Airport, you can try out other activities around it. One of the most popular options for travellers passing time before their flight is Resorts World Manila. From NAIA-3, you can take a shuttle bus going straight to the integrated resort.
Resorts World Manila is most famous for its world-class casino. The gaming centre is open to everyone over 20 years old. However, if you aren't keen on playing, you can also enjoy the free live music and shows at Bar 360.
Address: Newport Boulevard, Newport City. Pasay 1309, Metro Manila
How to get there: Ride a shuttle from NAIA Terminal 3
2. Watch a movie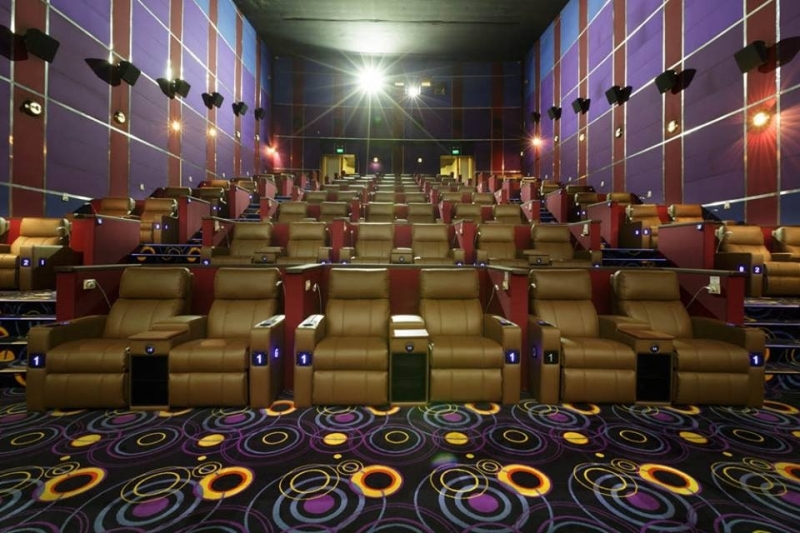 Numerous high-end resorts and malls stand near Manila Airport. With this, there are also some cinema options for travellers who are waiting for long hours before their flights. At the S Maison Mall, there is the Director's Club Cinema. Resorts World Manila also has a cinema. 
3. Eat at restaurants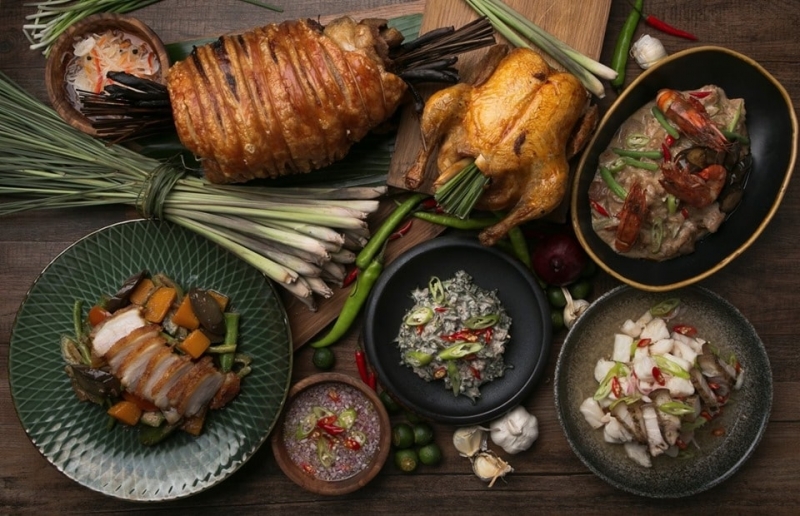 Eating is definitely part of our list of things to do near Manila Airport! While there are numerous restaurant options in NAIA, airport restaurants are just not very affordable. Lucky for you, you can opt for other restaurants around the area. Check out the restaurants at the hotels and malls near NAIA! Resorts World Manila, S Maison, and Mall of Asia are only a few of the many choices out there. 
4. Visit Philippine Air Force Aerospace Museum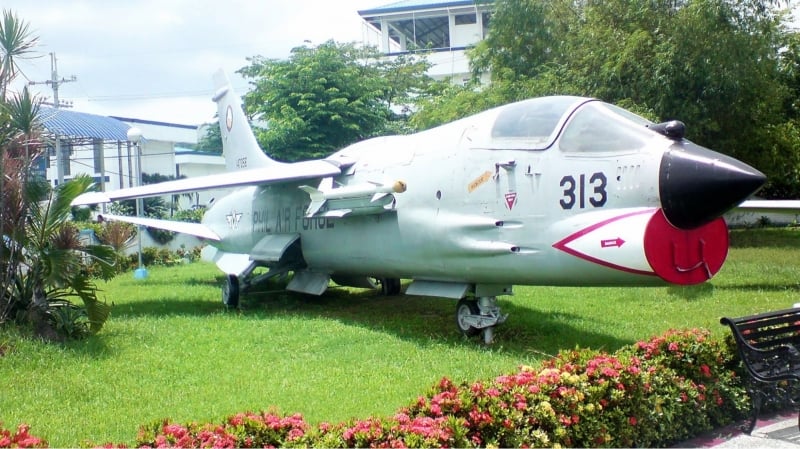 The Philippine Air Force Aerospace Museum is a relatively underrated spot, but it's one of the most interesting things to do near Manila Airport. Located at the Villamor Airbase, it's quite near the airport — it's even accessible by foot!
This military museum is a facility of the Philippine Airforce (PAF), and it pays tribute to the heroes of the air force. The museum also houses different aircraft models. Here, you can learn more about the history and science of Philippine military aviation. Besides this, the Philippine Air Force Aerospace Museum also has an aircraft-themed park that serves as a popular place for photos.
Address: Villamor Airbase, Pasay City
How to get there: Walk from the airport
5. Play golf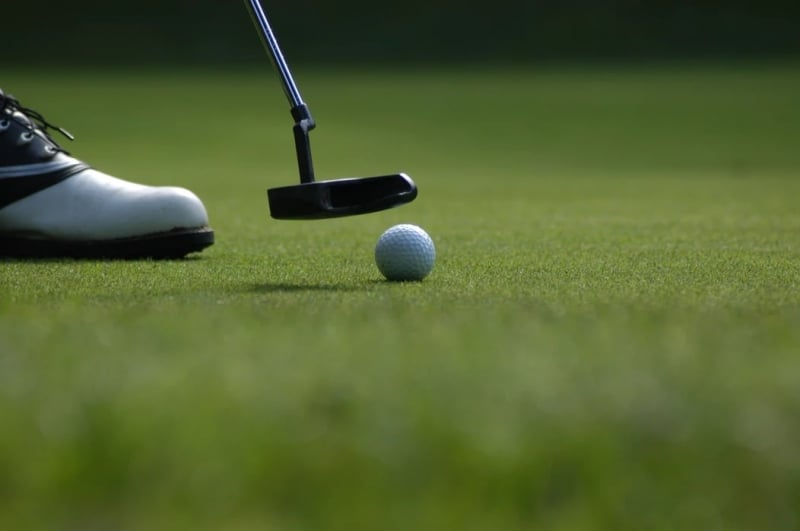 Not known to many, there is actually a public golf course near the airport. The Villamor Golf Club is a fairly easy golf course as its layout is mostly flat. It may not be the most challenging golf course, but it's certainly useful for everyday play.
Like most golf courses, the Villamor Golf Club has a shop where you can rent golfing equipment. It also has a café, a shower room, and a barber shop. If you don't have enough time to play a whole game of golf, you also have the option to try out the Villamor Golf Driving Range.
Address: Villamor Airbase, Pasay City
How to get there: Walk from the airport
6. Let the kids play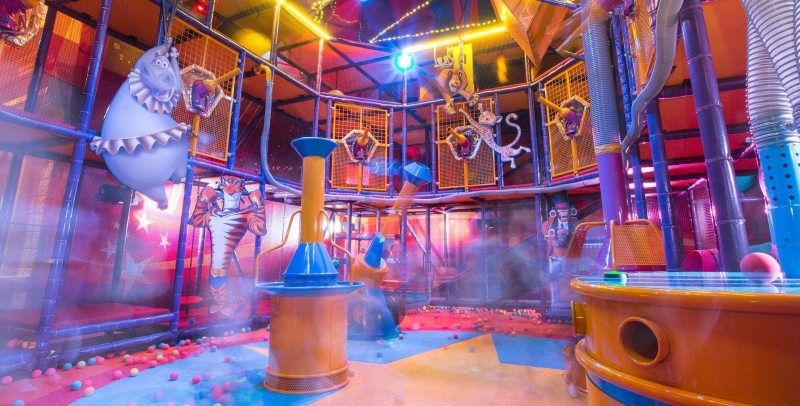 If you have impatient kids with you, it might be best to bring them to an entertaining place made just for them. DreamPlay by DreamWorks is an entertainment playground in City of Dreams Manila that will undoubtedly keep the kids preoccupied for at least two hours. Drop them off here while you head to the casino or the movies.
Address: Asean Avenue corner Roxas Boulevard Entertainment City Manila, Parañaque
How to get there: Ride a taxi to City of Dreams Manila
7. Travel through an IG-Worthy museum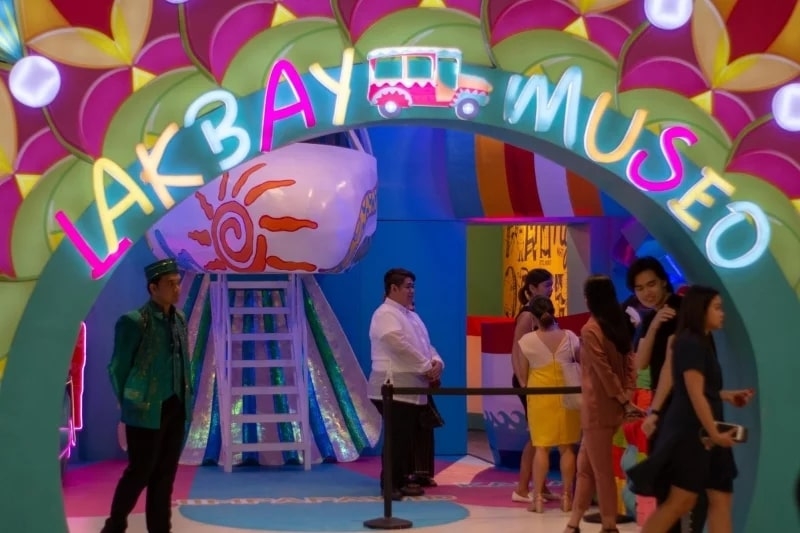 Newly opened at S Maison, Lakbay Museo was made for millennial travel enthusiasts. So, this museum might be perfect for you! It has attractive displays and interactive activities that will take you around the Philippines in just an hour. Lakbay Museo also has an interesting souvenir store full of local goods that are perfect last-minute gifts for your friends!
Address: S Maison, Marina Way, Mall of Asia Complex, Pasay, 1300 Metro Manila
How to get there: Ride a taxi to S Maison
Also read: Lakbay Museo: An IG-Worthy Museum in the PH
Other tips
Before leaving the airport, you may leave your bags at Luggage&More at NAIA-3. Having your large bags stored with them will cost ₱200 for three hours and ₱350 per day. Small luggage only cost ₱150 per three hours and ₱300 per day.