What's next on your travel bucket list? Foodie-friendly, visa-free, and close enough to the Philippines for a days-long trip, Taiwan is always a good option. Not to mention, there are plenty of things to do in the capital, Taipei. From wilderness spots around the city to the legendary night markets tourists wax poetic about, it promises a memorable experience, no matter how long you're staying. 
Plus, Taipei feels made to host solo travellers. "It's so easy to explore the city," said Bang Nachura, who recently spent six days roaming the city by herself. "Public transportation is foreigner-friendly; buses and trains have English signs. And the food is even more affordable than I expected!" 
Need a quick cheat sheet for an upcoming trip to Taiwan? To help you tick off the next country on your Asia hit list, Bang helped us put together a first-timer's guide on the best things to do in Taipei. 
Also read: These Pinoys Share Why They Keep Coming Back to Japan, Taiwan, and Korea for More
Top things to do in Taipei for first-time travellers
1. Hike to the peak of Tiger Mountain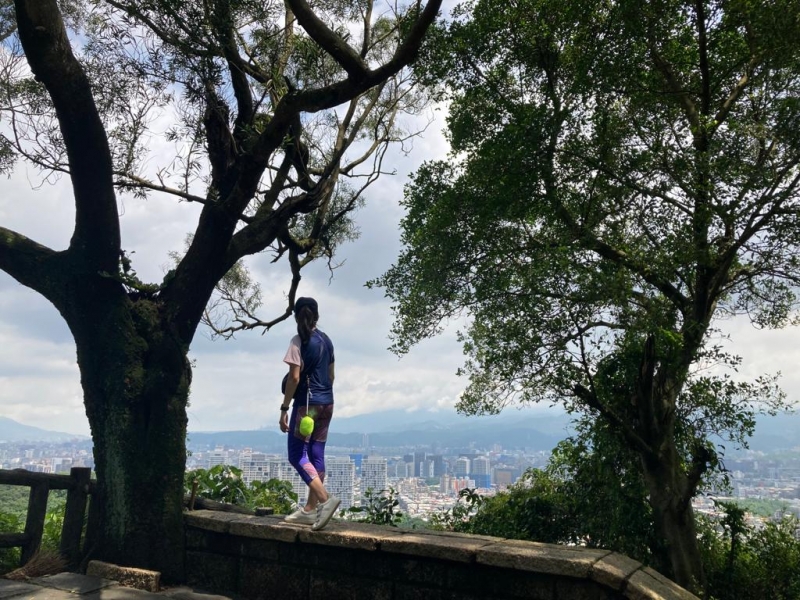 Look beyond the skyscrapers, and you'll see that Taipei is home to an impressive collection of forested peaks and hiking trails. Although Elephant Mountain is probably the most popular trail near the city centre, Bang picked the Tiger Mountain (Hushan) route where beautiful cityscape views, parks, and temples reward hikers at the summit. Travellers say the scenery is especially breathtaking at sunset, but she opted to visit in the morning saying, "As a solo traveller, I didn't want to hike down at night."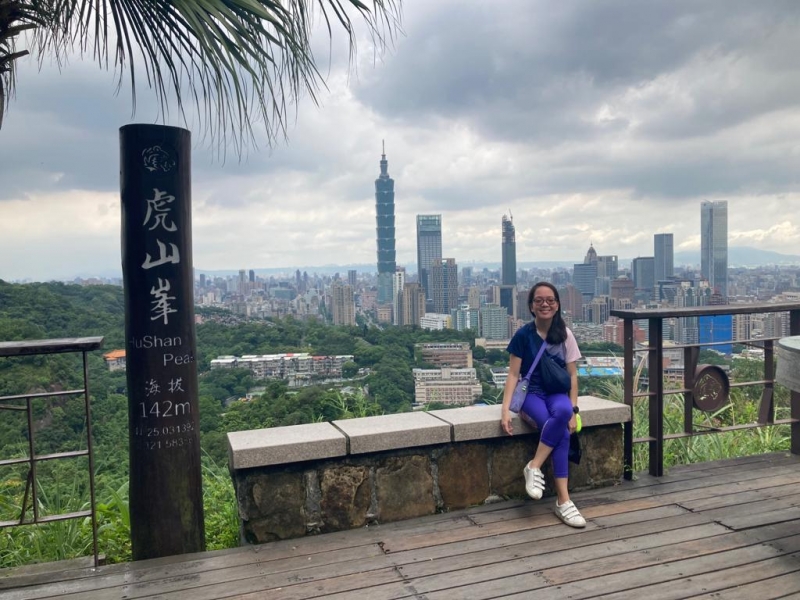 Surprisingly, out of the many things to do in Taipei, hiking Tiger Mountain ended up being Bang's top experience. "Hands down my favourite," she confirmed. "It's perfect for nature lovers who don't want an intense workout. Tiger Mountain is an easy hike, but it's also big enough to get lost in."
Tiger Mountain is part of the network of peaks known as the Four Beasts, which also includes Elephant Mountain, Leopard Mountain, and Lion Mountain. And yes, you can hike all four trails in a single day!
2. Bask in dazzling city vistas at Taipei 101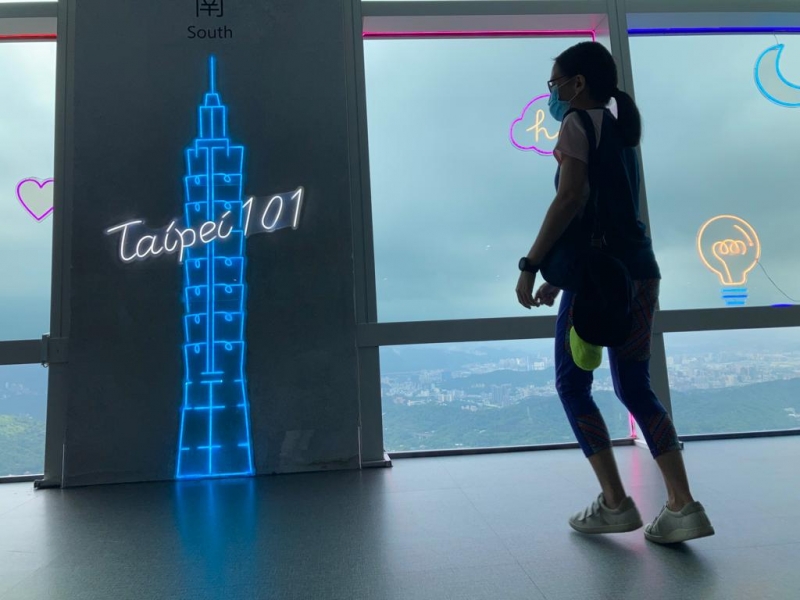 At one point, Taipei 101 was the world's tallest building. So, if it's mesmerising panoramic views of the city you're after, then you won't find a better spot in Taiwan than this one. Go up to the observation decks on Levels 88 and 89 — it's only a shockingly fast minute-long elevator ride from the ground floor! Spend some time here basking at the view and sipping coffee before making your way back to earth. 
3. Shop until you drop at Ximending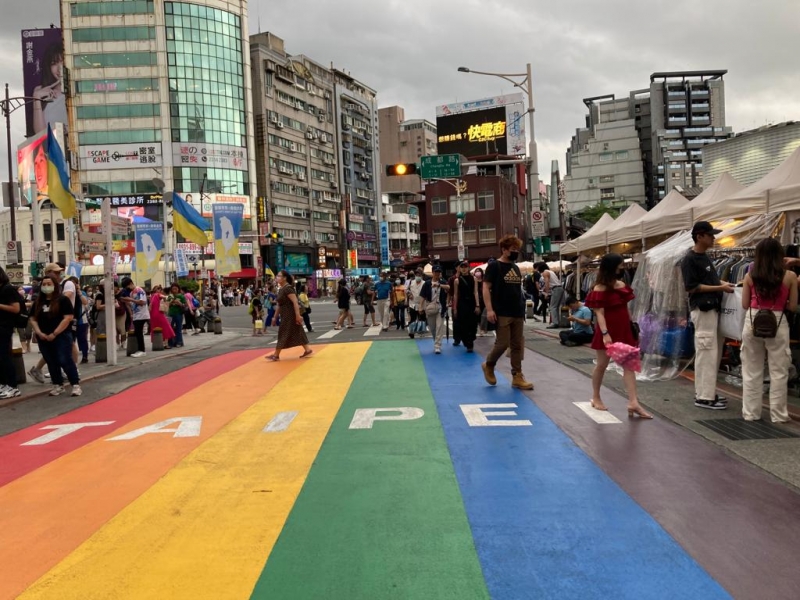 Even if you're not planning to buy a ton of souvenirs, this shopping district in Taipei is a must-visit for creatives. Wannian Building is a must-visit, with toy shops, comic book stores, retro shirts, and even the famous claw games. Or if you're after a more permanent type of souvenir, head to Ximending Tattoo Street to get inked. At night, there's a street food market for nocturnal tourists prowling the district for something to eat.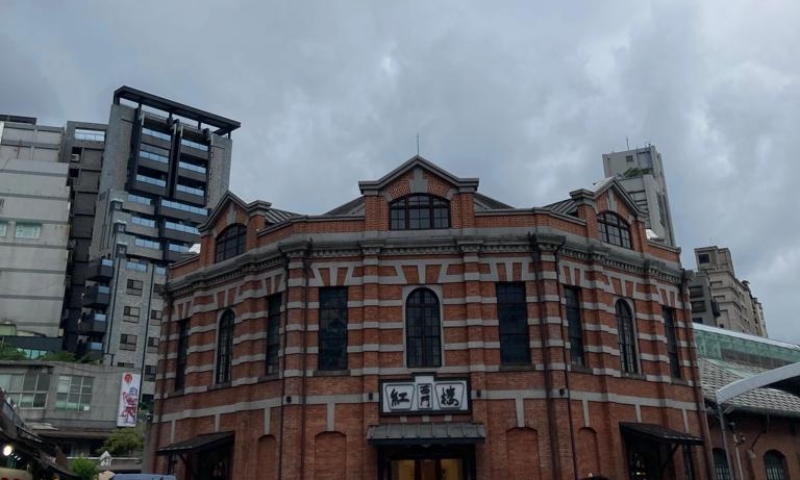 Ximending is also home to the famous Red House, a historic red building that's been around since 1908. Nowadays, Red House plays host to a variety of experiences, from cute pop-up stores to theatre performances. Other notable spots in Ximending include the small LGBTQ+ district, themed 7-Eleven branches, big-name retail brands, and a dizzying array of souvenir stalls and independent shops. 
4. Explore Huashan 1914 Creative Park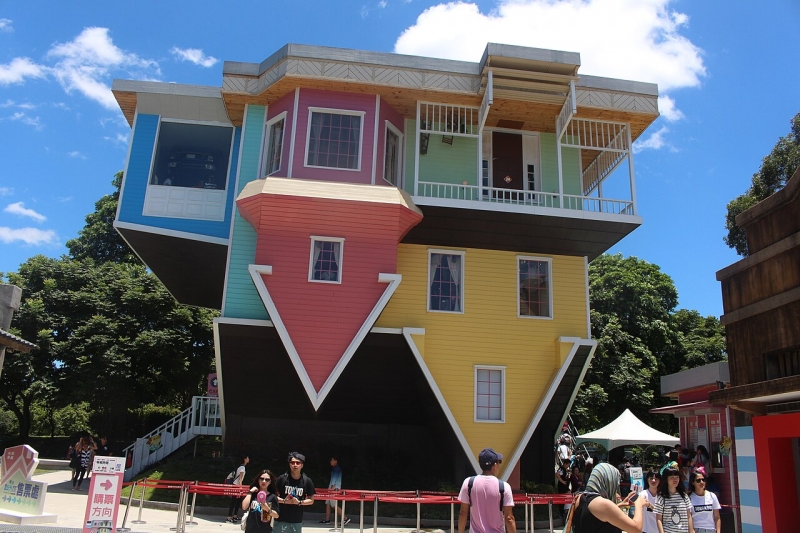 Another playground for creatives looking for fun things to do in Taipei, Huashan 1914 Creative Park is an old winery transformed into a sprawling creative arts centre. Art galleries, large-scale installations, street performers, cool cafes, and Instagram-worthy vintage factory buildings — you won't know where to point your camera at first! 
There's even a movie theatre for cinephiles passing through. And you're not quite done with retail therapy, Bang said that Huashan 1914 Creative Park is a great place to pick up cutesy little souvenirs. 
5. Museum of Contemporary Art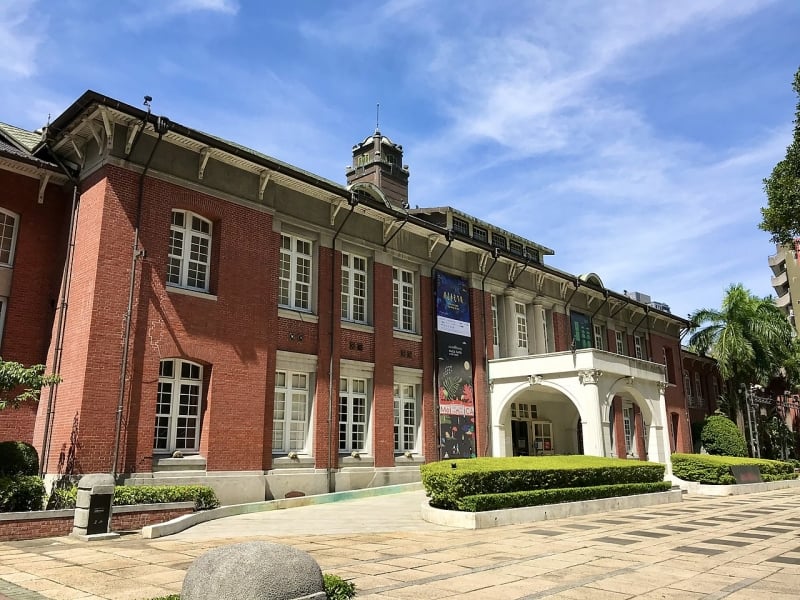 Still up for even more art? Housed in a beautiful old brick building in Datong District is Taipei's Museum of Contemporary Art. As the name suggests, the two-storey museum is dedicated to local and international contemporary art. On display are art pieces made using a wide variety of media, from photography and video installations to architecture and performance art. Other museums in the city worth visiting include the National Palace Museum and Taipei Fine Arts Museum. 
6. Sample local delicacies at night markets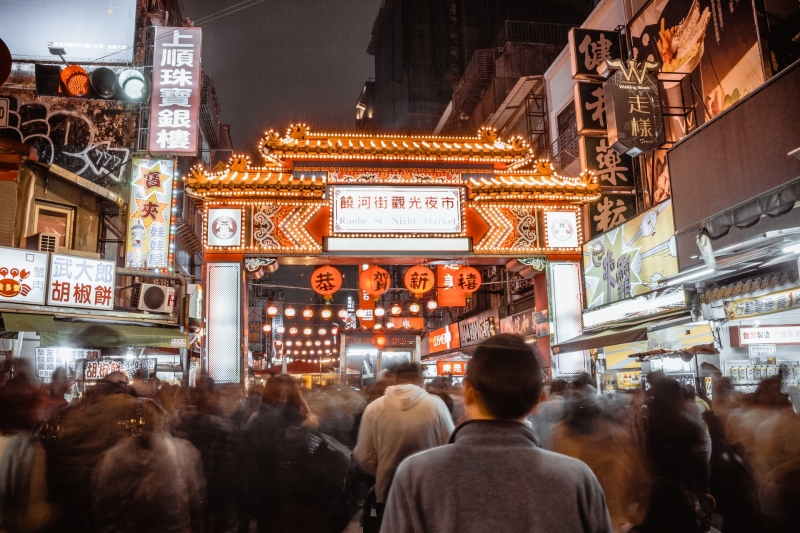 There's just no way you can visit Taipei without diving into the bustling night markets scattered throughout the city. Sampling yummy food and drink in popular markets like Shilin Night Market and Ningxia Night Market is practically a rite of passage in Taiwan! As popular among locals as they are among tourists, night markets offer the tastiest gastronomic favourites, including xiao long bao and bubble milk tea. 
During her solo trip to Taipei, Bang opted to go on a food crawl at Raohe Street Night Market, the oldest night market in the city. Snapping a photo at the iconic arch is a must, she said, but what she really can't get enough of are the pork buns. And speaking of pork buns…
7. Sit down for a meal at Din Tai Fung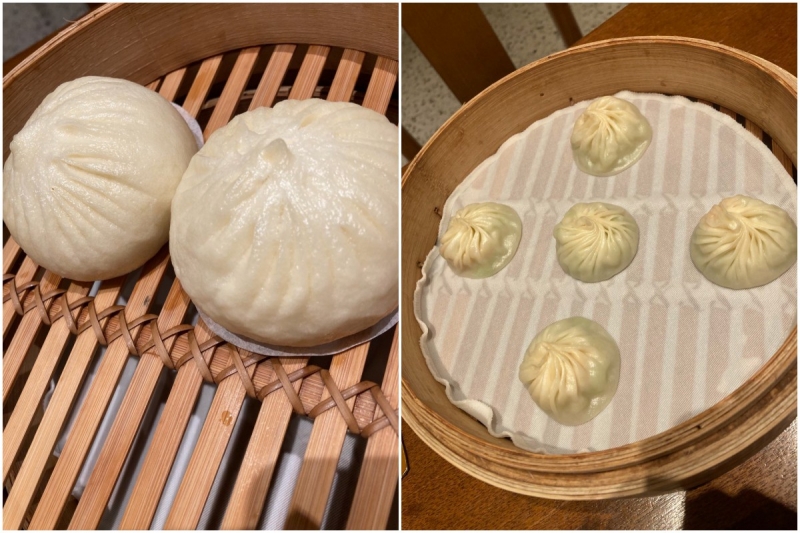 Foodies in Taipei can't skip Din Tai Fung, a famous Chinese restaurant that originated in Taiwan with branches all over the world. Ask anyone, and they'll tell you: Each blissful bite of the steaming xiao long bao — their speciality — is worth every minute you spent in queue. And of course, Bang didn't miss the opportunity to devour more pork buns in Din Tai Fung. 
8. Visit the Chiang Kai Shek Memorial Hall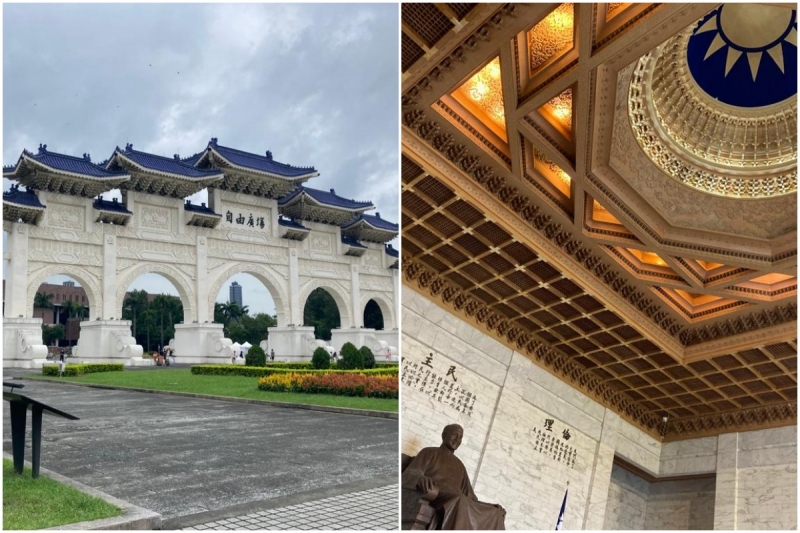 A national landmark built to honour the former leader of China who was later exiled to Taiwan, Chiang Kai-Shek Memorial Hall is a historic stop on your Taipei tour. The hall itself is a popular attraction with an opulent facade and a massive bronze statue of the late president. Every hour, the changing of the guard ceremony takes place in front of the hall, much to the delight of tourists.
Take time to explore the rest of the 25-hectare complex, though. Besides the Memorial Hall, you'll find other sights to enjoy in the complex, like the National Theatre (where Bang huddled under with fellow tourists after a sudden downpour) and beautifully landscaped gardens.
9. Escape on an overnight trip to Jiufan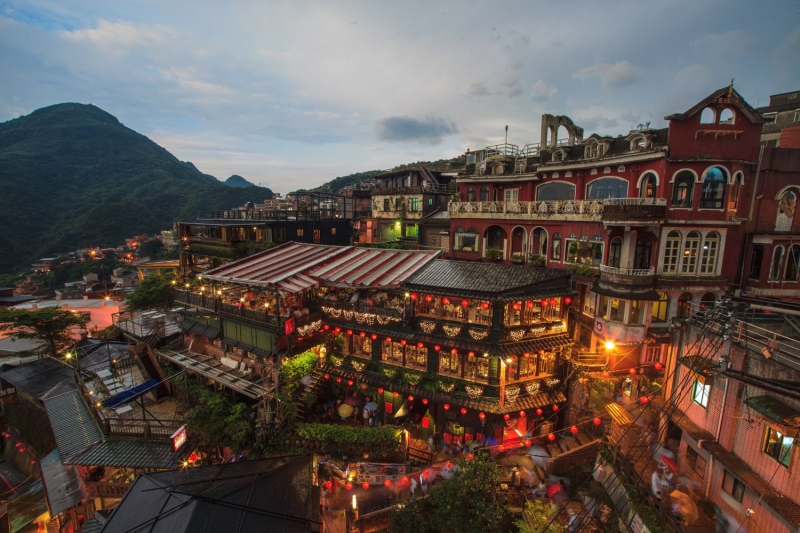 As vibrant as the city centre of Taipei is, some of the most magical things to do are a road trip away. Seaside mountain town Jiufen lies east of Taipei, an enchanting labyrinth of cobblestone alleys and charming little shops. As night falls, red lanterns light up the old-fashioned cliffside teahouses. Here, one can almost believe you've stumbled into an alternate reality akin to Hayao Miyazaki's renowned film Spirited Away. 
Not travelling in your own car? Tip: Bang says it's easier to go by bus than by train.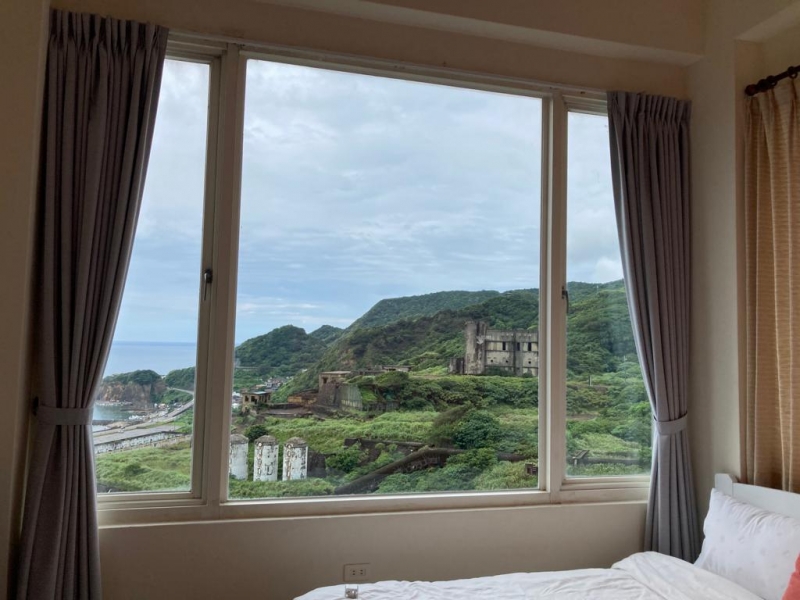 If you're planning to stay overnight in Jiufen, Bang recommends the Sea Cafe Bed and Breakfast. The accommodations are 15 to 30 minutes from Jiufen Old Street by bus, taxi, or Uber, but it's endlessly picturesque with stunning views from the bedrooms. Free breakfast, snacks, and water are definitely a plus. But it's the welcoming owners that Bang really loved — she even hitched a ride with them back to Taipei!
10. Go biking around Sun Moon Lake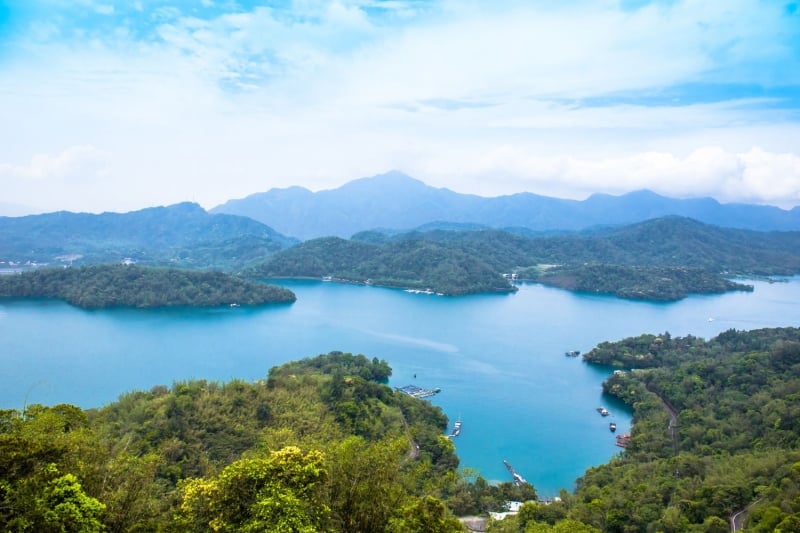 Another popular day trip attraction from Taipei is Sun Moon Lake: a stunning freshwater lake with bikeways hailed as some of the most beautiful cycling paths in the world. For bikers, this one deserves to make the bucket list. Although cycling the Sun Moon Lake was on Bang's list of things to do in Taipei, she wasn't able to complete this one. But hey, it's an excuse to visit again, right?
Bang's tips for first-time travellers in Taipei, Taiwan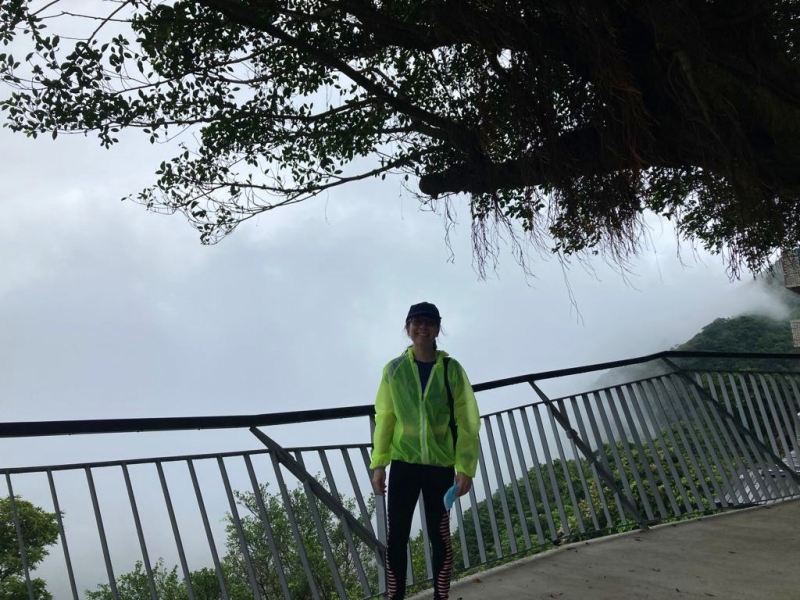 Download Google Translate.

Be prepared for the language barrier; not all Taiwanese locals are fluent in English — and some don't speak it at all!

Purchase an EasyCard.

It can be used in buses, trains, and convenience stores. "It's such a hassle to carry coins around, so I would load all my coins in the EasyCard and just use it for more convenient transactions."

Pack a small umbrella.

You never know when you'll get caught in a sudden downpour, especially if you're visiting during the monsoon season from June to September.

Don't fill your itinerary to the brim.

"If you're a first-timer in Taipei, don't pack too much into your itinerary. I walked around a lot and kept getting lost, but okay

lang

. I didn't need to hurry since my schedule wasn't full, anyway."

Skip the tours if you're on a budget.

Don't worry, Taipei is easy enough to explore on your own. Bang added, "

Suki ako ng

public transportation."
Also read: 8 Budget-Friendly Airbnb Apartments in Taipei for Your Next Trip
Now, you've got your cheat list of things to do in Taipei! Do you think you're ready for your solo adventure in Taiwan? And if you're looking for more Asian destinations to explore, check out our first-timer guides to South Korea and Japan, too!