With South Korea fully opening its borders to welcome tourists from all over the world, it definitely tops a lot of revenge travel bucket lists. Moreover, the widespread of the Hallyu Wave across nations catapulted the country to be one of the top travel destinations in Asia. Apart from this, SK's pulsating culture and rich history that blend seamlessly amongst its modern developments make it all the more fascinating to explore. Have you been dreaming about your first trip to this enclave of wonders? We've got you covered! Here are some of the best things you can't miss out on your first trip to South Korea.
Also read: How to Get a South Korean Tourist Visa for Philippine Passport Holders 
Things to do and places to explore for first-timers in South Korea
1. Climb the Namsan Tower for overlooking cityscape views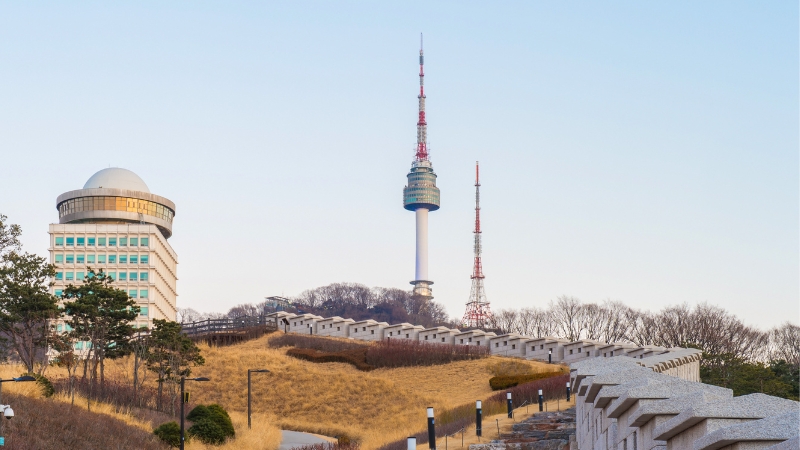 The Namsan Tower located in the city centre is the highest point in Seoul, South Korea. It offers 360-degree overlooking views of the entire city. Apart from being the best sightseeing observatory, it also serves as a broadcasting communication tower for local media outlets. If you want to capture the perfect aerial viewpoint photo of Seoul, you'll surely get the best shots in this place!

2. Have a blast at amusement parks like Lotte World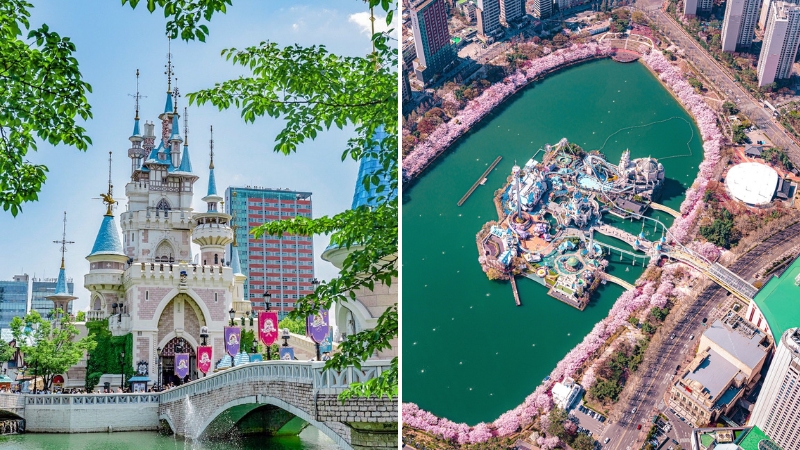 Lotte World is South Korea's most prominent recreation complex which comprises eye-catching sights, thrilling rides, and IG-worthy spots. It houses the largest indoor amusement park in the whole world, and an outdoor theme park named "Magic Island," an artificial island nestled in a lake. Note though, that millions of visitors frequent Lotte World each year. That said, expect big crowds, especially during the holidays.
3. Visit the iconic Starfield Library in the heart of Seoul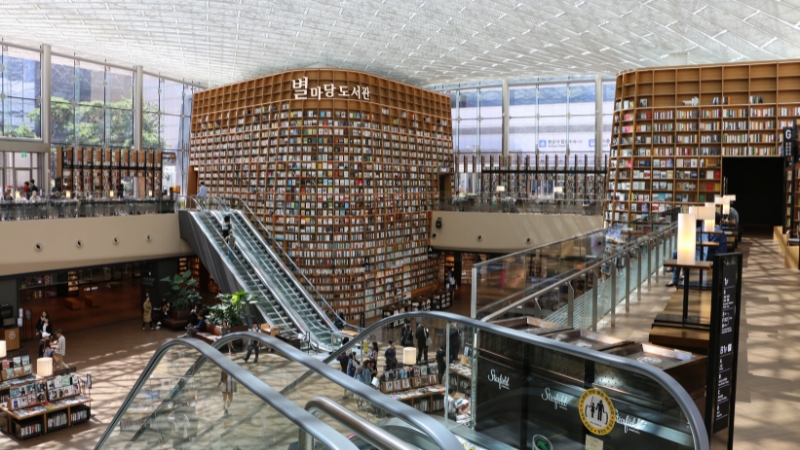 There's a high chance that you've come across the iconic Starfield Library on your social media feeds. It is a massive two-story library which houses floor-to-ceiling bookcases filled with 50,000 publications. The library sits in the middle of the COEX Mall, located at the very heart of the city. Here, many locals and tourists sit around to read, study, or chill. Alternatively, it makes for a great photo-op spot to share on your Instagram! 
Also read: New Instagrammable Library in Sorsogon Will Give You K-Drama Feels
4. Go on a short trip to Jeju Island for a nature-filled getaway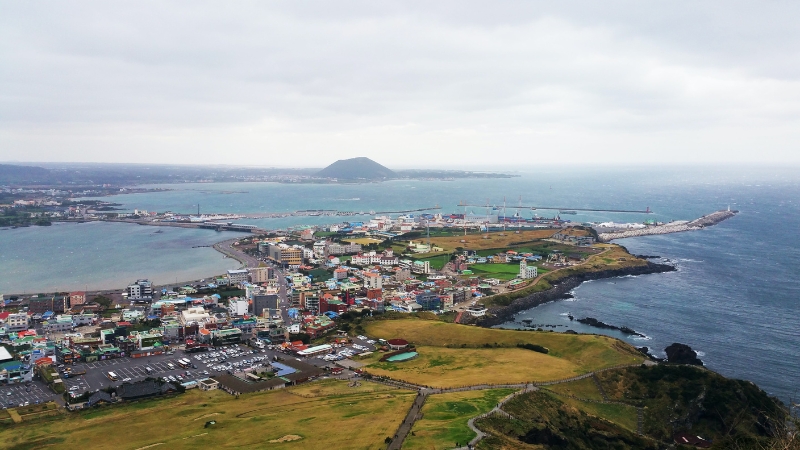 Jeju-do or Jeju is a volcanic island that lies on the southwest end of the Korean peninsula. It is lauded as one of the natural heritage centres in the country and boasts an influx of tourists from all over the world. Thanks to its naturally beautiful landscapes and scenery, visitors get to enjoy a relaxing vacation away from the city's hustle and bustle. This said, if you have time to spare for a quick trip on your first visit to South Korea, Jeju Island is definitely worthy of your attention. 
Also read: Filipinos Can Visit Jeju Island & Gangwon Province Visa-Free This June 2022
5. Wander the traditional neighbourhood of Bukchon Hanok Village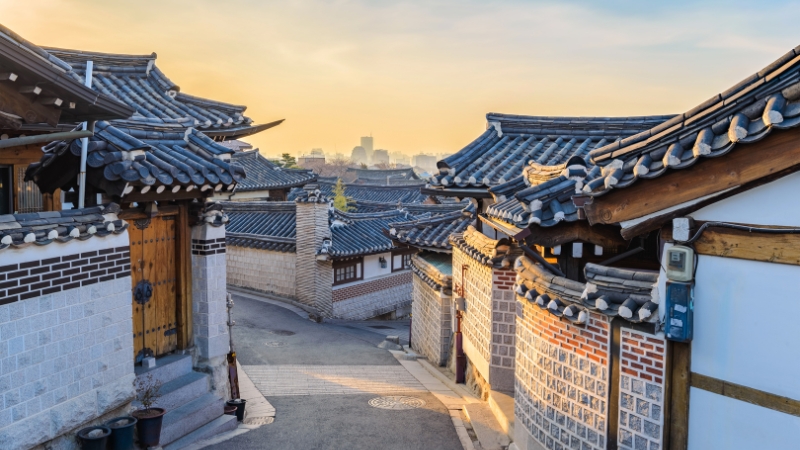 Bukchon Hanok Village is often frequented for its picturesque scenery, traditional quaint homes, shophouses, and trendy cafes. Here, you can rent a hanbok (traditional Korean clothing) while exploring the area for a completely immersive experience. If you're on the lookout for the best Instagrammable spots in Seoul, this is one you can't miss! 
6. See historical attractions like the Gyeongbokgung Palace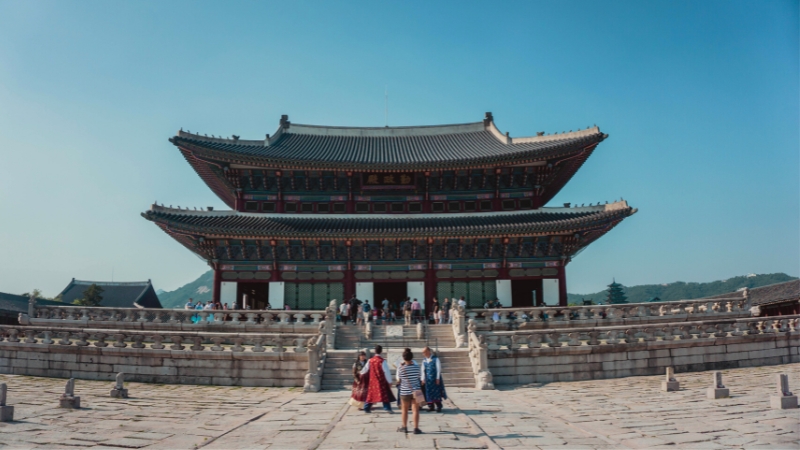 Geyongbokgung Palace is the most quintessential out of all five Joseon Royal Palaces in Korea. It is also, arguably, the most beautiful and the biggest palace, which served as the home of royalties in the Joseon Dynasty. Thus, historical attractions like this one hold symbolic meaning and importance to the country's culture and heritage. Not to mention, fellow ARMYs and K-Pop fans will easily recognise this place in one of BTS' live performances! 
Also read: 10 Must-Visit Royal Palaces and Fortresses in South Korea
7. Visit the Seoul Botanic Garden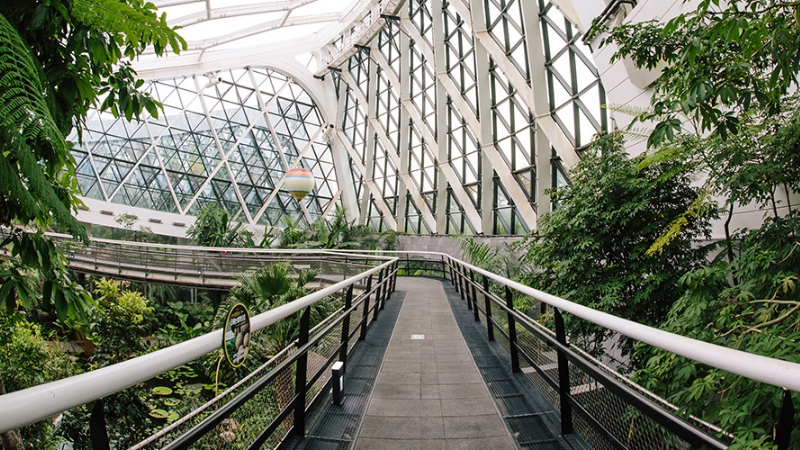 One of the most lovable things about South Korea is its regard for green spaces and biodiversity. A must-explore attraction is the Seoul Botanical Garden, the largest garden and botanical park in the city. It consists of an extensive indoor greenhouse, themed outdoor gardens, parks, and a lake. 
A huge part of the botanical garden's mission is to conserve and propagate endangered plants to promote ecological balance. Overall, it's an ideal natural refuge for folk visiting Seoul for the first time. 
8. Picnic and chill by the Hangang River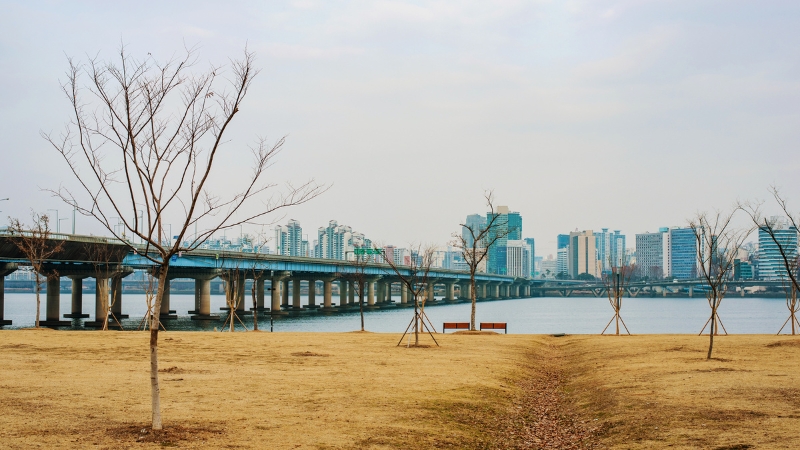 For the best sunset views or a full day of sightseeing in Seoul, head to Hangang "Han" River. While it may not have the biggest park, it has always been a favourite for most Seoulites, especially during hot summer days. Nonetheless, all year round, expect visitors biking, walking, jogging, picnicking, or just enjoying the view. If you're visiting Seoul, it's impossible to miss out on exploring the Han River Parks! 
9. Treat yourself to retail therapy at Myeongdong Shopping Street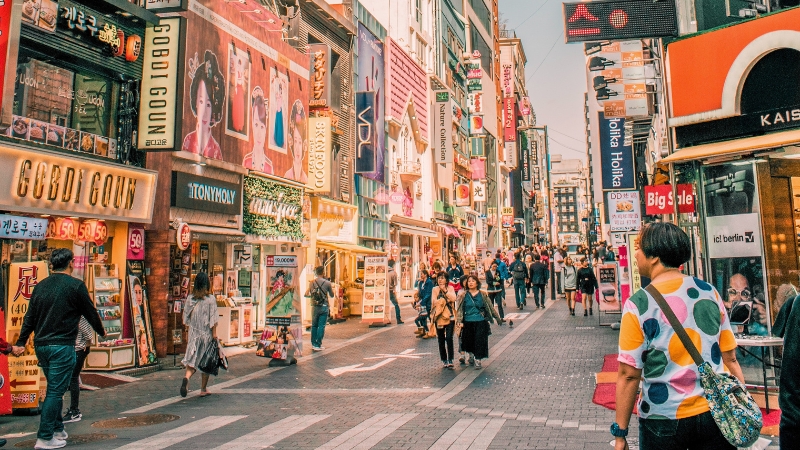 Of course, any trip abroad wouldn't be complete without retail therapy. Myeongdong is Seoul City's primary shopping district. It is best described as a melting pot of malls, department stores, restaurants, cafes, and street-side shops. Head to this popular neighbourhood in Seoul to enjoy the best buys and indulge in great dining experiences. 
10. Taste authentic Korean dishes and flavours at the Gwangjang Market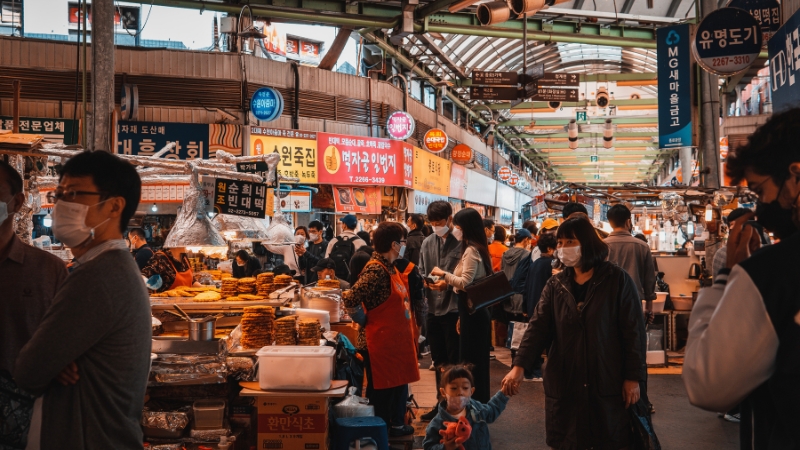 Eat your way through Gwangjang Market in Seoul. It is arguably one of the most spectacular food markets in all of South Korea, bringing you an eclectic mix of traditional flavours. Sure, the city is filled with tons of fantastic restaurants that serve up mouth-watering dishes! But, there's no better place than the local market to get a hold of real Korean cuisine.  
Also read: South Korea Travel Requirement For Philippine Passport Holders 
That about sums it up for this list of must-visit places and activities to do on your first trip to South Korea! There are tons of other exciting things you don't want to miss out on, but this list is a great start. If you've been to South Korea, we'd love to hear about your experience. Share them with us on our Facebook page to inspire fellow travellers. Have a safe and memorable trip!
---
Featured image credit: CJ Nattanai | Canva Pro; Facebook image credit: Gilles Fromageot | Canva Pro