Planning a trip to the Heart of Asia? Exactly what are some of the things to know before visiting Taiwan anyway? Read on as I give you some insider tips after travelling to this stunning nation based on my personal experiences!
Taiwan was the first country I ever dreamt of flying to when I was younger, and mostly because of a certain Taiwanese hit television show starring four guys and one girl — which I assume every Filipino must know about. When I got old enough to finally travel, more and more countries came to mind and I ended up giving up visiting Taiwan because of its visa policy for Filipinos. But that's not the case anymore (hello visa-free trial programme for Filipinos!).
I guess I got too excited that after booking my flight, I neglected the rest of my planning, plus I got extremely busy juggling three jobs within three months before my departure. If I had been more attentive, I would've avoided a few things that eventually cost me a few more Taiwanese dollars and time than I anticipated. But that is not to say I didn't enjoy the trip at all. In fact, I already booked a second trip to Taiwan for next year with my friends and I'm more than ready to apply the things I learned from my first trip.
Also read: A Filipino Traveller's Guide to Visiting Taiwan for the First Time
1. It is definitely more expensive than the Philippines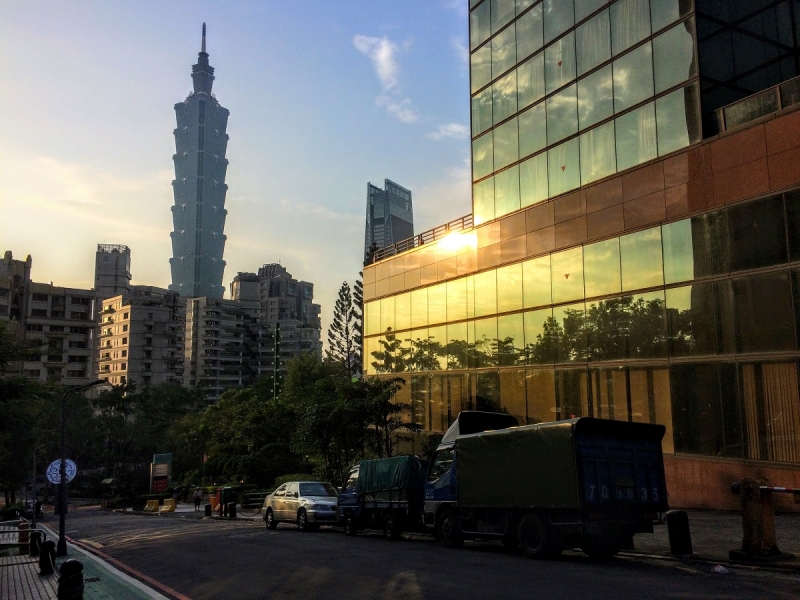 Long before, someone mentioned to me how Taiwan is one of the cheaper countries in Asia for travellers. It's true if you compare with the US or Europe, of course, but with the Philippines? Definitely not, especially for solo travellers. Obviously, different people have different views about what's cheap or not based on their background, and I was foolish enough to believe it the first time. For budget travellers like me, this is probably one of the first things to know before visiting Taiwan for the first time!
Food and transportation cost me double the amounts I would've paid in Manila. Since I stayed for two weeks, I thought of bringing no more than seven sets of clothes and just reuse them for the second week. But after finding out it would cost me about ₱200 for just 1kg, I reconsidered.
2. Pocket WiFi is the smartest way to connect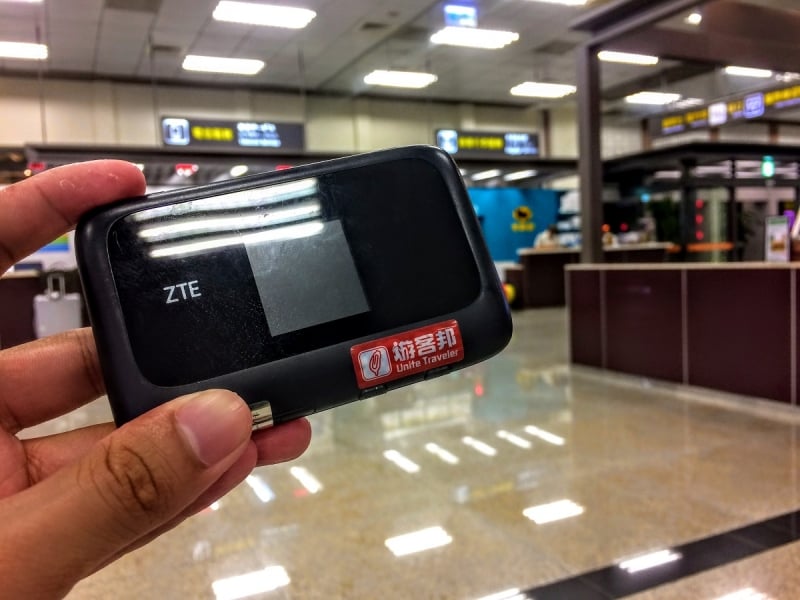 While I do find the free public WiFi networks in the city enticing, it failed me several times, and usually when I needed them the most. I work online so I was still able to bring my work with me but that required stable connection. It may have been due to some configurations on my phone and laptop or something else from my end, but I learned that I shouldn't have decided to rely completely on them.
It hit me later on, when I'd already left the airport, that the best ways to connect would be buying a local sim card or renting a pocket WiFi upon arrival. It was a good thing my hostel is just a few train stations away from the domestic airport and that's where I ended up renting a pocket WiFi good for my second week in Taipei. The signal was superb and it had a long battery life which really worked for me.
3. Fitting Jiufen and Shifen in under six hours isn't ideal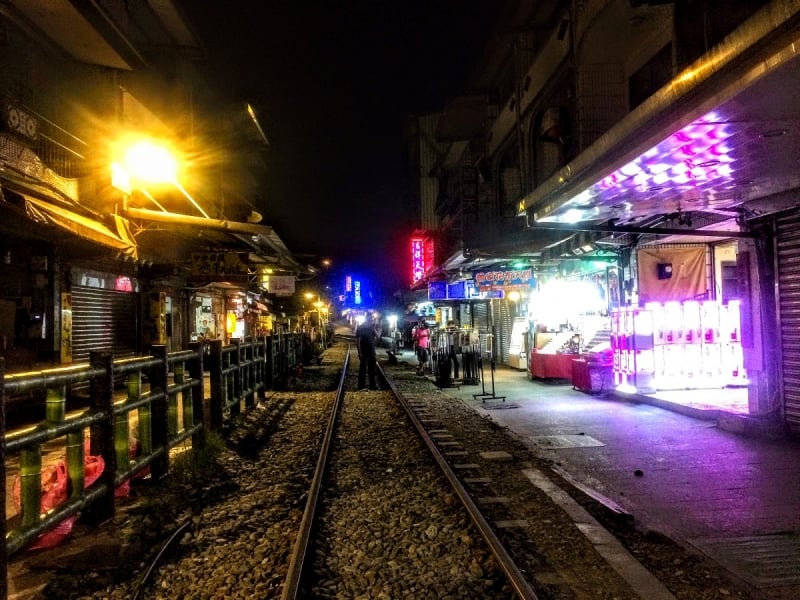 Like most travellers nowadays, I do make an effort to stay away from the usual tourist attractions as much as I can. Being in a big crowd is simply too much for my energy. This is how I ended up putting both Jiufen and Shifen, undeniably two of Taipei's most visited sites, at the bottom of my list which I visited just a day before my return flight to Manila. I believed I could save some more cash if I went there on my own by regular bus and train instead of booking a shuttle ahead.
Doing so, with not much planning, actually worked against me and I ended up rushing my stay in each of these places, specifically, one hour for Jiufen and just 30 minutes in Shifen! I also found it much more ideal to visit Shifen first during daylight and spend the evening in Jiufen because of the lit lanterns. So yeah, I actually did the opposite and even arrived in Shifen past 7pm when there were approximately five groups of visitors left and 90% of the stores were already closed.
4. Language exchange opportunities are everywhere!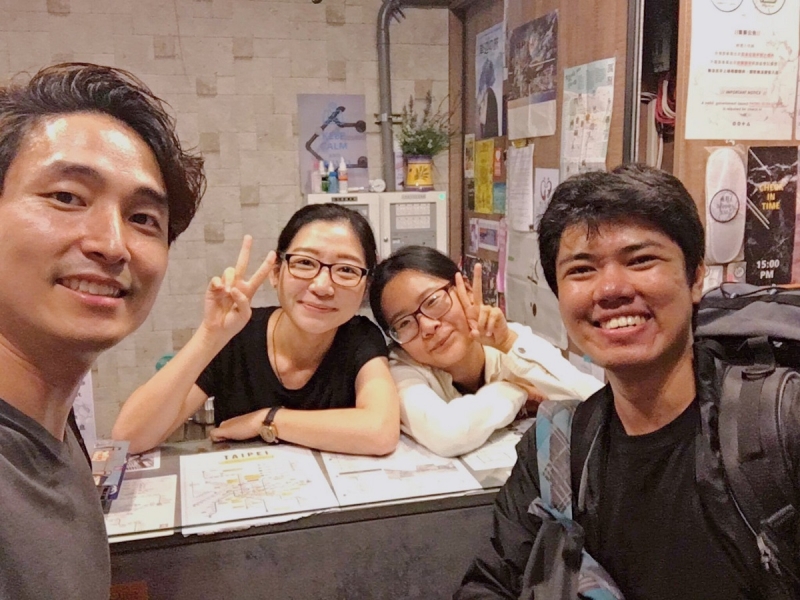 Another one of the interesting things to know before visiting Taiwan? Its huge language exchange scene! Ever since I volunteered in Vietnam as an English teacher in 2016, I made it a habit to also look for language exchange opportunities when I travel to other non-English speaking countries so I can interact more with locals. I'd been trying to look online and actually doubting some advertisements not knowing that most, if not all, of them were actually the real thing.
It's not uncommon for Taiwanese to want to learn more of the English language and if I hadn't heard it directly from a Korean roommate how he was actually engaged in the same thing (Korean-Taiwanese exchange for him), I wouldn't have known a lot of these exchange groups actually exist in the city, and they would've probably added some more colour to my stay.
5. The night scene is blooming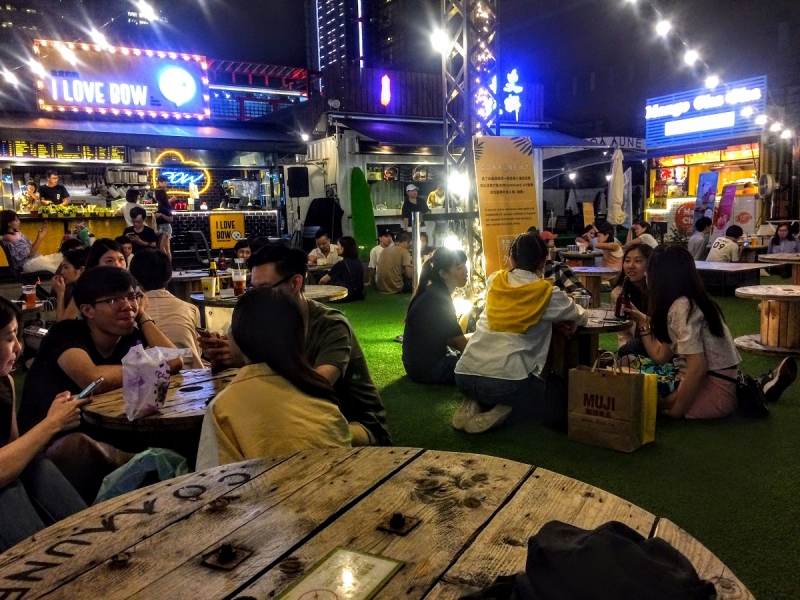 First of all, I'm not a huge fan of parties, but it's also a rewarding experience for me to at least see how the party or night scenes in other countries look like because I figured it's also a way to experience their culture. For the longest time, I hadn't looked at Taiwan as one of the major party destinations on this side of the continent. I associated it more with something laid-back and highly traditional.
After I met a local just one day before I was scheduled to leave the country, I saw another side of Taiwan I usually don't see in other travellers' accounts. Bars can be seen not just in the youth district of Ximending in Wanhua but other corners, too. This particular local even brought me to a small food park slash entertainment compound just behind Taipei 101 where there were evidently few foreigners, and more locals just sitting on bean bags, tiny chairs and even the matted floor while listening to chill out music.
6. Having an Easy Card is pretty much the way to go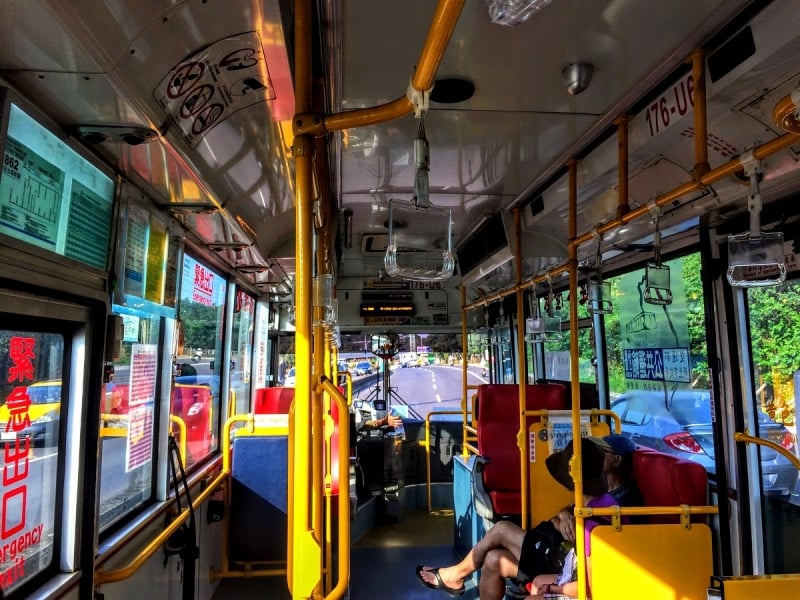 I rarely ride the MRT here in the Philippines so I'm used to paying for one-time fares instead of getting my own card. In Taiwan, I skipped getting a long-term Taipei Pass since I was also confident I wouldn't use it up anyway. Instead, I insisted on getting one of those short-term reloadable cards which I would load up every other day.
I later found out that I could also use it for the buses and even pay for items at 7-Elevens and other stores! I don't use a wallet so my cash is pretty much all over my pocket, but I had it easier when I could just put the money into the card and use it for almost everything I needed to pay for. Looking for more things to know before visiting Taiwan? Take note of this, too!
7. Other cities are easily accessible via the THSR train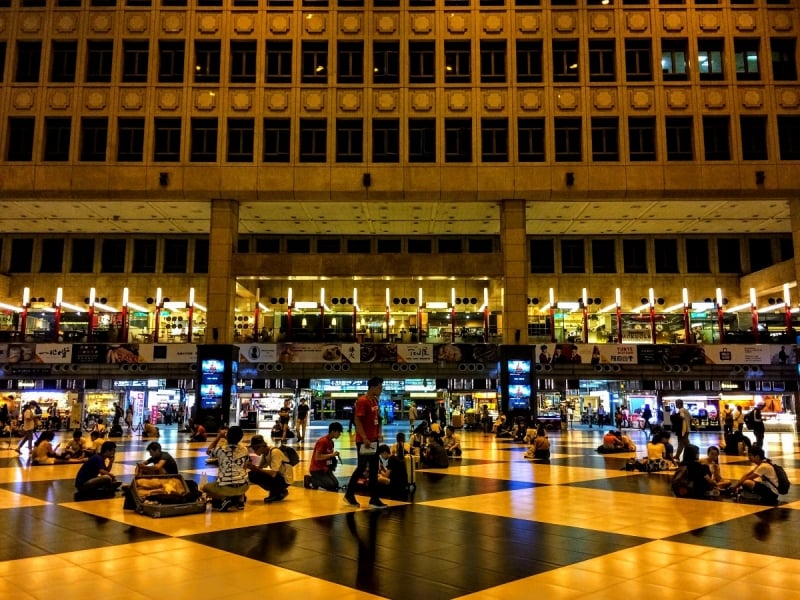 Since I brought my work with me, I decided to plan some days when I could simply sit in front of my laptop and just go out for meals. I got used to this habit that when I had the chance to leave my work on weekends and my approved days for leave, I pretty much spent most of my time in nearby areas in Taipei, and going only as far as the northern and northeastern coasts in my two weeks in the country.
I've read about some interesting places located outside the capital from a tourism workshop I attended for Taiwan weeks prior to my trip, but I ended up ignoring them to avoid the hassles in travelling out of the city which was, in fact, pretty convenient.
Also read: Wandering in Taipei: Guide & Tips for Filipino Travellers
After these scenarios, you could say that yes, I definitely did not plan and research as well as I should have and I will not argue with you on that. Amidst all these mistakes and late realisations, Taiwan now has an even more special place in my heart and I'm happy I was able to work things out according to my resources and made my trip a memorable one after all. But yeah, just so you don't make the same faults I did, remember these things to know before visiting Taiwan, especially if it's your first time travelling to the country!