Love ukay-ukay? We've got your next overseas trip: Japan is arguably one of the most exciting destinations to go thrift shopping. Its plethora of furugiya (used clothing stores) or risaikuru shoppu (recycle shops) offer some of the best deals and most unique finds you can snag. If you're one to ditch fast fashion and opt for pre-owned (but wearable) goods that have stood the test of trends, you're in for a treat! Here, we round up some of the best vintage shops and thrift stores in Tokyo, Osaka, and Kyoto for your fashion needs. 
With Japan's tight laws against counterfeit branded goods from abroad (including luxury or high-end products), thrift shopping is the way to go when you're on the hunt for authentic pieces at a much more affordable price. Ultimately, this promotes the reusing and repurposing of pre-loved items for bargain hunters. 
Pro tip: If you're looking for more thrift stores in more places in Japan, do a simple Google search with the keywords "furugiya" or "risaikuru shoppu" along with the destination of your choice! 
Also read: 10 Best Airbnb Homes & Vacation Rentals in Japan for the Trip of a Lifetime
Must-visit vintage stores and thrift stores in Japan
Tokyo
1. Mode Off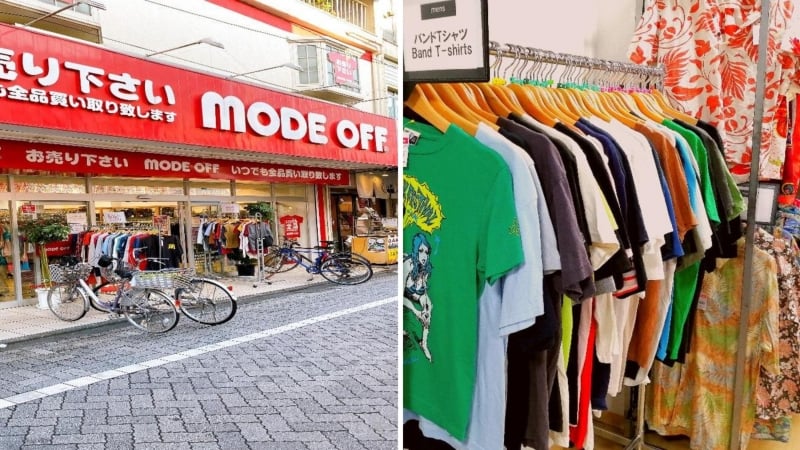 On the hunt for inexpensive but stylish fashion items? Mode Off is a vintage clothing chain with tons of branches scattered all over Tokyo. This Japan thrift shop typically houses secondhand clothing, which highly appeals to the sustainable fashion market. While there may be some concerns when purchasing used items, Mode Off makes certain to offer only safe and clean products for you to enjoy. Take your pick among designer pieces, Japanese fashion brands, and more for a much cheaper price!
Tip: If you have some clothes that you want to get rid of that are still in wearable condition (and ideally in-season), Mode Off also accepts donations.

Address: Japan, 〒154-0015 Tokyo, Setagaya City, Sakurashinmachi, 1-chōme−15−19
2. Treasure Factory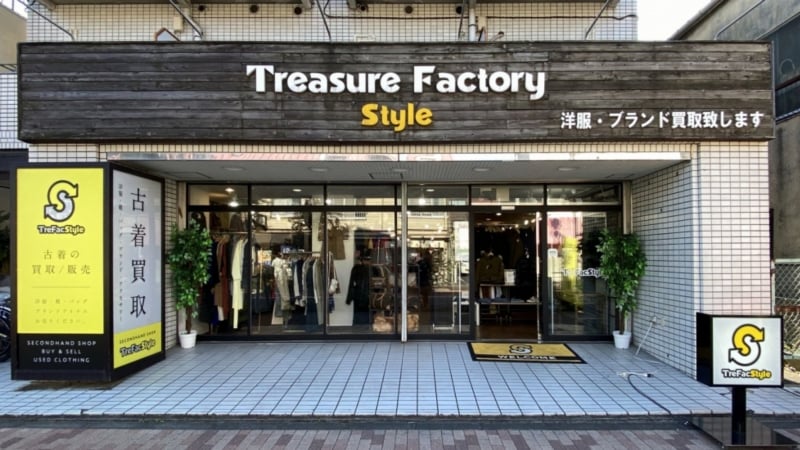 Another secondhand store giant for great deals and fashion-forward styles is Treasure Factory Style! Here, you'll find heaps of branded clothing from Prada and Levi's to The North Face and the like for more than half the price. What's more, you can also shop their curations online, which is perfect for those who wish to thrift from the comfort of their homes. But of course, where's the fun in that? 
Address: 4 Chome-4-15 Koenjiminami, Suginami City, Tokyo 166-0003, Japan
3. 2nd Street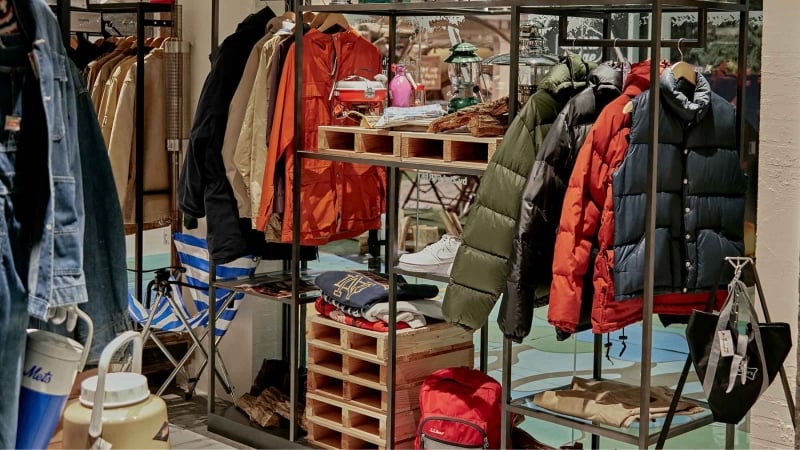 Next up on your thrifting adventure is 2nd Street, one of the most popular Tokyo thrift stores. If you're looking for pre-owned vintage items and outdoor gear, this is definitely the place to go. While it has quite a number of stores around Tokyo, its two-story branch in Shimokitazawa is not one to be missed! The best part? 2nd Street organises its goods by category and brand, which makes shopping a whole lot easier. 
Address: 2-30-13 Kitazawa, Setagaya, Tokyo
Also read: 10 Essential Tips for Exploring Tokyo on a Budget
Osaka
4. Next 51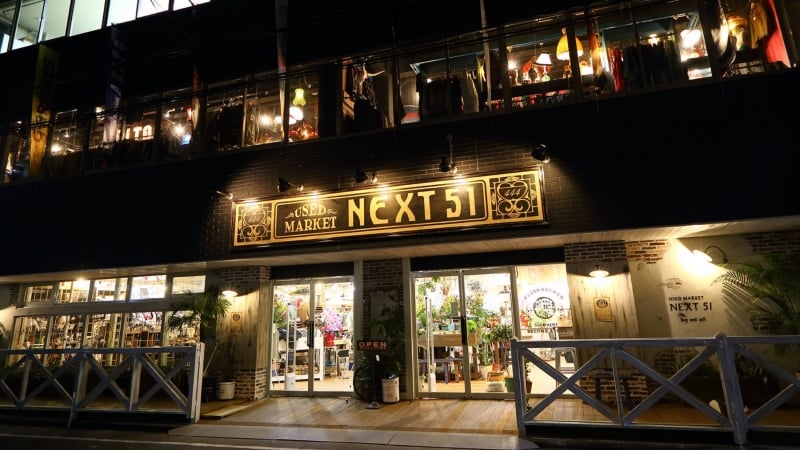 If you're up for some thrifting in the Osaka Prefecture, it's hard to miss Next 51! This Japan thrift shop chain has four locations in the city with different store concepts. From vintage and secondhand speciality stores to recycle shops that house different brands, Next 51 has everything for every thrifter. Its branch in the Nakamachi District, however, is quite hard to beat, as it houses two floors. Shop vintage high-end clothes and accessories on the first floor, and find antique furniture and used musical instruments on the second floor.
Address: 4-chōme-4-4 Kōryō Nakamachi, Sakai Ward, Sakai, Osaka
Also read: 15 Airbnbs in Osaka That Are Even Better Than Hotels
5. Kinji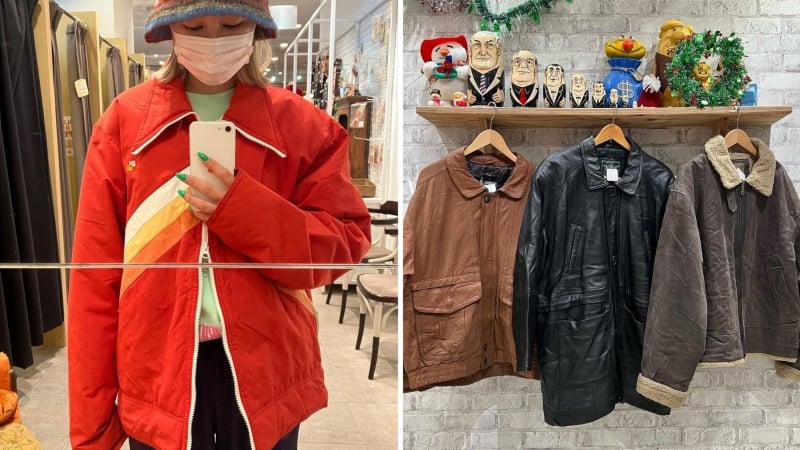 Nothing beats a good ol' vintage jacket, don't you think? Find the best deals on local and international designer outerwear over at Kinji! From leather jackets to vibrantly coloured windbreakers and knitted sweaters, you'll find almost every style here. To add a little oomph to your finds, breeze through their selection of trendy hats, bags, and branded shoes. Voila, you have a whole new outfit to strut it! 
Address: Japan, 〒542-0086 Osaka, Chuo Ward, Nishishinsaibashi, 1 Chome−6−14 ビッグステップ 2F
6. Jam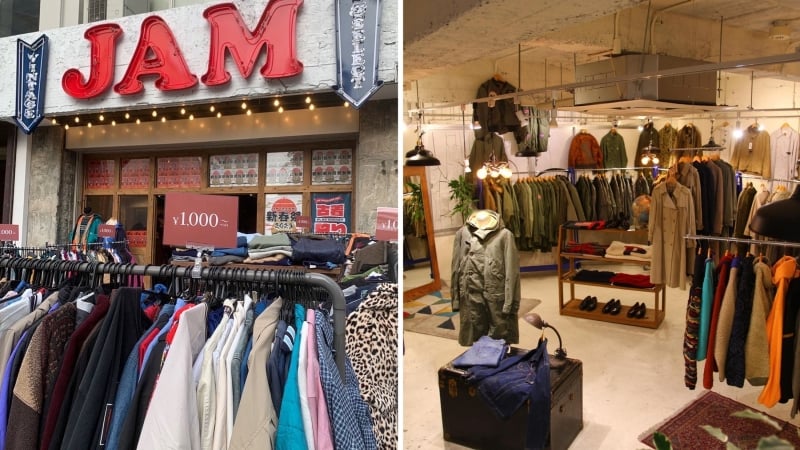 Jam offers a wide range of used fashion items for both men and women, and does a pretty good job when it comes to following trends. Thus, you'll find lots of pieces that are in-season displayed on their racks. Much like other Osaka thrift stores (and used clothing stores in Japan in general), Jam curates old band tees, varsity jackets, sportswear, and vintage Levi's. They also have a huge selection of Dr. Martens and other vintage leather footwear, if you fancy that punk, grunge look. 
Address: 2-4-6 Minamihorie, Nishi Ward, Osaka City, Osaka Prefecture 550-0015
Also read: Don Quijote Shopping Guide: 23 Things to Buy at Japan's Biggest Discount Store!
Kyoto
7. Three Star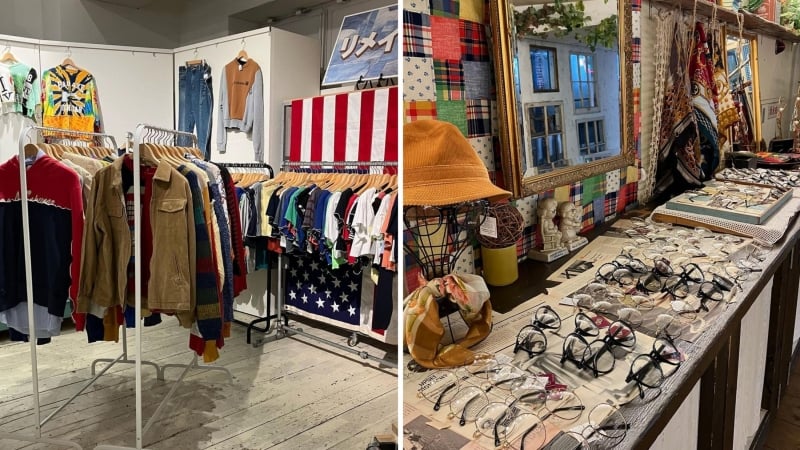 With a focus on American clothing brands, Three Star lets you in on handpicked trendy Western-style silhouettes and fashion accessories. If you prefer oversized clothes and gender-neutral outfits, you'll easily find its offerings quite tasteful. Aside from apparel and accessories, Three Star has a generous selection of antiques and home goods like catchalls and novelty trinkets. 
Address: Mimatsu Kaikan, Kyoto 604-8042, Kyoto Prefecture
8. Harajuku Chicago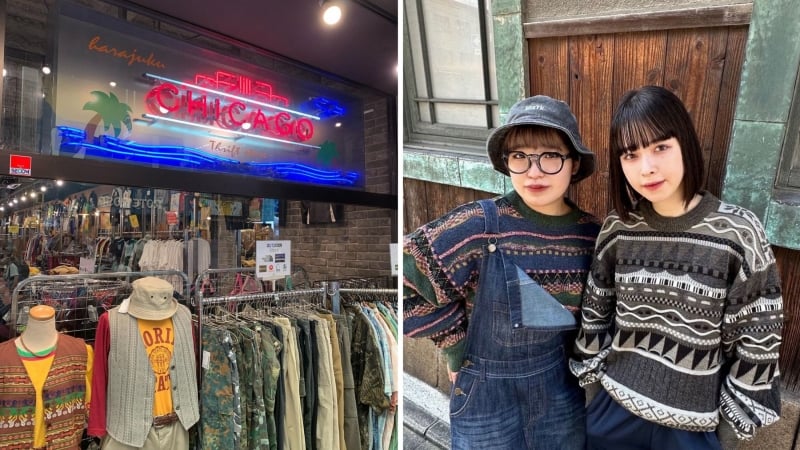 Like any other great Japan thrift shop, Harajuku Chicago offers a plethora of local, American, and European clothing brands. Their curated collection of secondhand items is reasonably priced, and you'll surely find something within your budget. What sets them apart from other Kyoto thrift stores, though, is that they specialise in kimono items and other traditional Japanese clothing! So, if you're on the lookout for those, go pay them a visit. 
Address: 258, Shikibu-cho, Teramachi-dori, Nakagyo-ku Kyoto-shi, Kyoto
Also read: Here's Where You Can Shop Kimono-Made Items Straight From Japan!
9. Little Trip to Heaven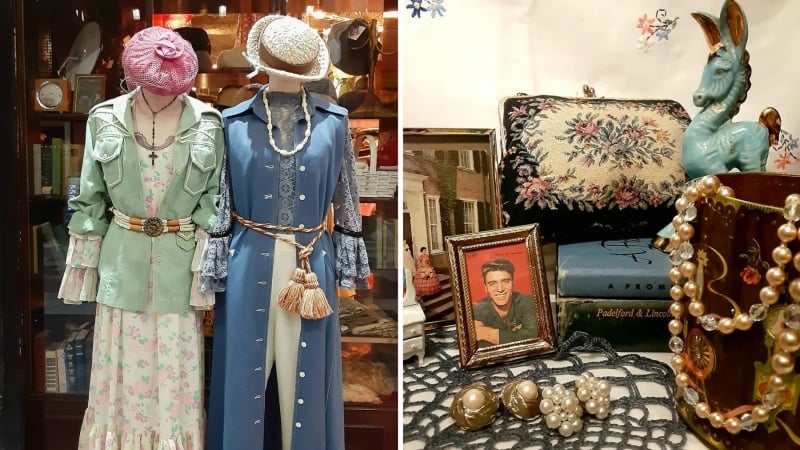 For all things chic and dainty, make a beeline for Little Trip to Heaven! Sure, hip and trendy thrift stores may be all that, but nothing compares to the charm of classics. This quaint secondhand boutique sells a variety of old-fashioned pieces reminiscent of the '60s and '70s. Here, you'll find chiffon silhouettes, floral and plaid printed dresses, and a bunch of affordable yet elegant jewellery. Now, that's vintage! 
Address: Japan, 〒604-8043 Kyoto, Nakagyo Ward, Higashidaimonjicho, 296 1F・2F リトルトリップトゥヘブン
10. Kindal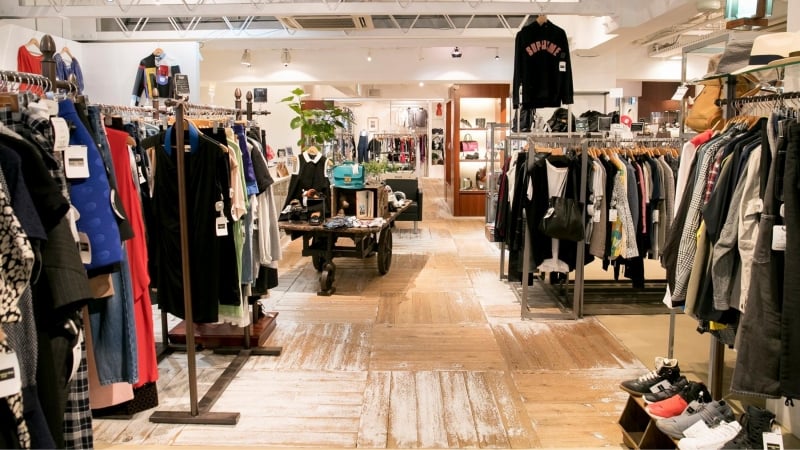 Last but not least on this list of the best thrift stores in Japan is Kindal, another sought-after used clothing chain among locals. Its Kyoto branch mainly focuses on pre-owned luxury brand items such as Louis Vuitton, Hermès, and Chanel. However, they also carry a ton of popular streetwear brands like Supreme, Vetements, and Human Made. Sounds like something up your alley? Both their physical store and online shop are worthy of your attention!
Address: 282 Enpukujimaecho, Nakagyo Ward, Kyoto, 604-8045, Japan
Also read: A Guide to Ukay-Ukay Shopping in and Near Metro Manila
Clearly, Japan is nothing short of an exciting thrift shopping destination! What's more, these finds make great alternatives to the usual Japanese souvenirs. Do you know other awesome vintage shops and thrift stores in Japan? Be sure to share your go-to's with us on our Facebook page or tag us on our Instagram @tripzillaph. Happy thrifting, fashion fiends! 
---
Facebook image credit (L–R): Kinji | Official Instagram; Harajuku Chicago | Official Instagram