Everyone has their own way of dealing with the stress of the COVID-19 pandemic. Some individuals are filled with bursts of energy and can channel it through productive ways, while others take a longer time to bounce back. Rest assured we all have our own ways of coping with this crisis. 
Although there's no universal way to cope with anxiety, it helps to focus on the actions that are within your control. We've gathered a few specific ideas you might want to try. You don't have to do all of these tips — just find what works for you! 
Also read: Luzon-Wide Community Quarantine Due to COVID-19: What You Need to Know
1. Make yourself a cup of coffee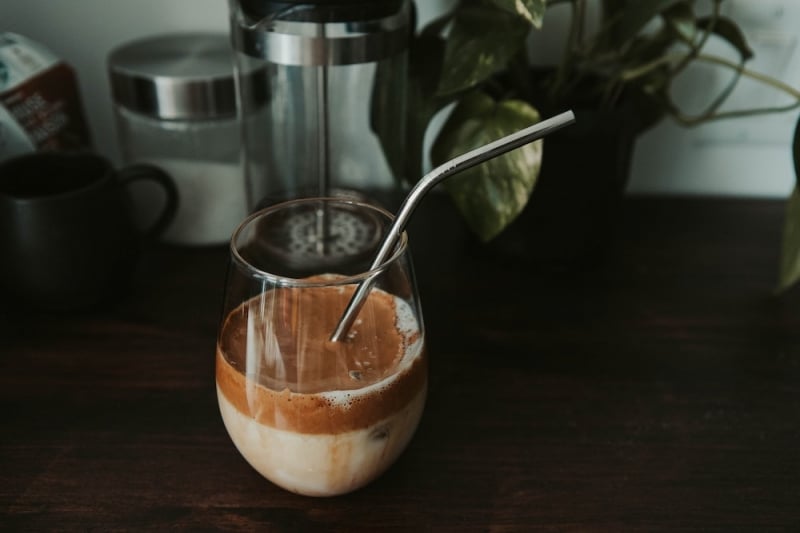 If there's anything that will perk you up any time of the day, it's coffee! Preferably iced coffee, now that the summer heat is upon us. There's nothing more refreshing than a cup of coffee to wake you up in the morning or replenish your energy in the afternoon. 
Even during the lockdown, you can get your caffeine fix from all the different cafés and coffee roasteries that deliver fresh beans around Metro Manila. You're probably a master of whipping up Dalgona coffee by now, but you can try other delicious coffee recipes like Kori-Kohi or dirty horchata, too! 
Also read: 30 Cafés & Stores Offering Coffee Delivery & Pick-Up in Metro Manila
2. Turn on a relaxing playlist
No shame in admitting that "Lo-fi Hip Hop Beats to Study/Relax To" is your jam! Soothing and chill beats are ideal for days when you just feel like staring out the window. For a moment, you can pretend that you're sitting at a café with your earphones and your laptop again, just like the old days. 
Whenever you feel stressed, tune in to a playlist that helps you drown out the world. Some of the most calming and peaceful music comes from the nostalgic soundtracks of video games and movies. If you're able to work from home, putting on instrumental or ambient tracks in the background can help you focus as well. 
3. Read a book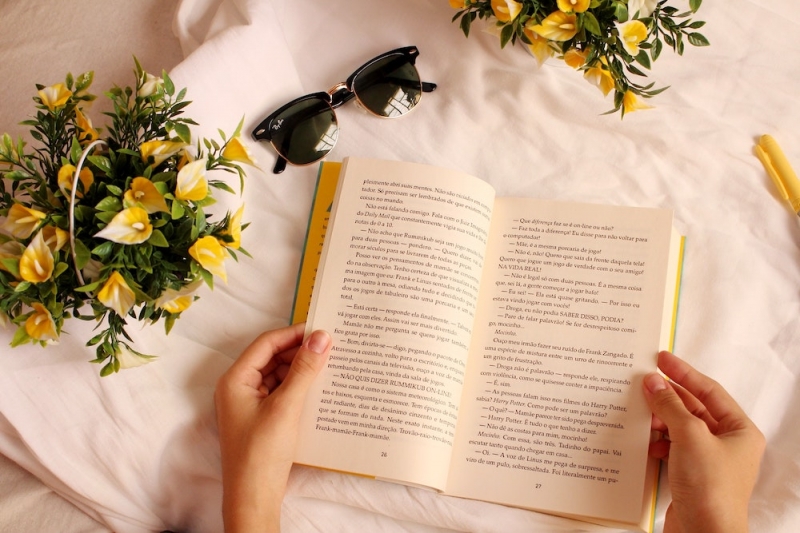 Take it from a fellow bookworm: The joy of placing a novel back on the shelf, knowing that you've read it from cover to cover, can make you feel really accomplished. Now is actually a good time to work your way through the pageturners gathering dust on your shelf. Even better, you can access an archive of free e-books from the National Emergency Library! 
If you're thinking of bringing reading back into your life again, I suggest choosing books you enjoy and going at a pace you're comfortable with. After all, life is short: No need to force yourself to like books that you don't want to read! 
4. Clean and declutter your room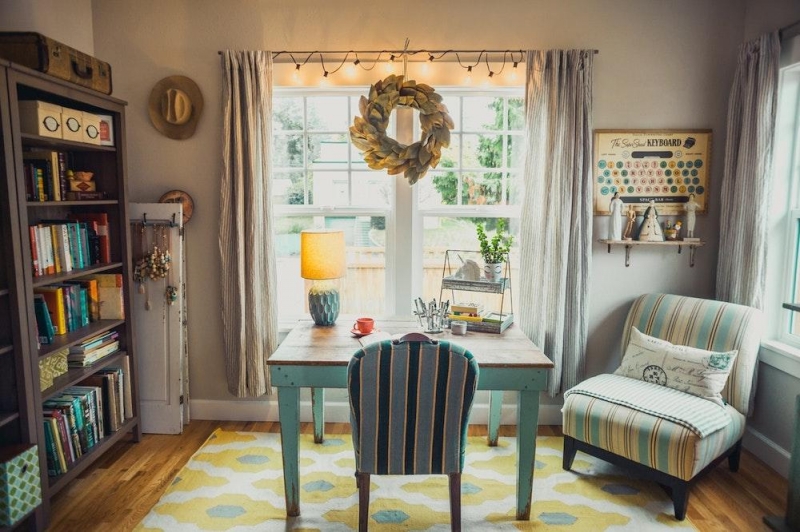 Do you know those scenes in movies where the protagonist picks up a framed photograph in their room and stares longingly at it? If you're Marie Kondo-ing your room, who knows what you might discover in your closet? 
With a little home improvement and décor inspiration, your room can be a place that makes you feel like your best self. You probably spend most of your hours in this space, so it helps to surround yourself with good vibes! From organising your books to decorating your desk with souvenirs that will remind you of past trips, aim for a sanctuary that you can retreat into at the end of the day. 
5. Watch light-hearted movies or TV series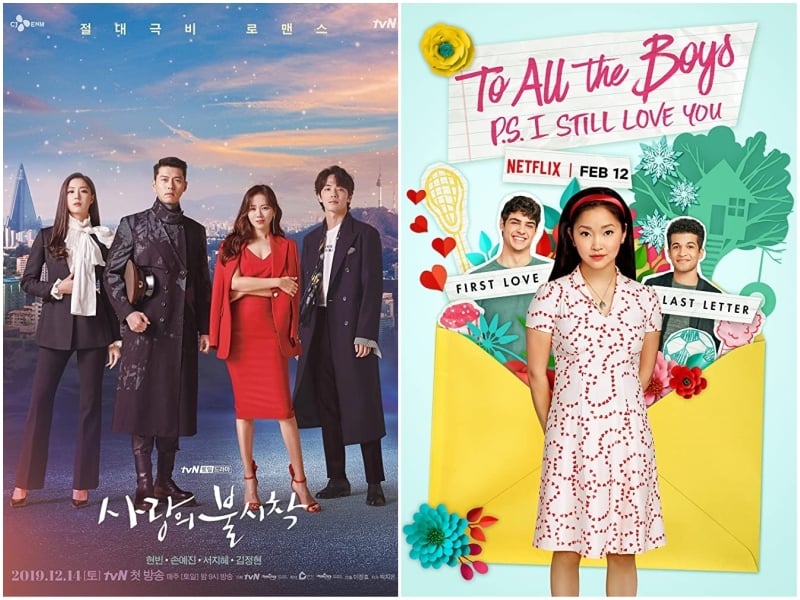 Count on your favourite TV shows and movies to transport you to a world beyond your living room! Whether it tugs at your heartstrings or simply makes you feel happy about the world again, there's plenty of comfort in discovering new things to watch on Netflix. Take it one step further by throwing a Netflix Party with your friends, too! 
Looking for recommendations? Romcoms and K-dramas like Crash Landing On You will have you smiling yourself to sleep out of sheer kilig! And if you prefer suspenseful material, our best picks for addicting Spanish TV series are perfect for binge-watching on Netflix! 
But a word to the wise: Once you start watching, good luck hitting that pause button! 
Also read: I Watched a K-Drama for the First Time & I Regret Nothing!
6. Play games with friends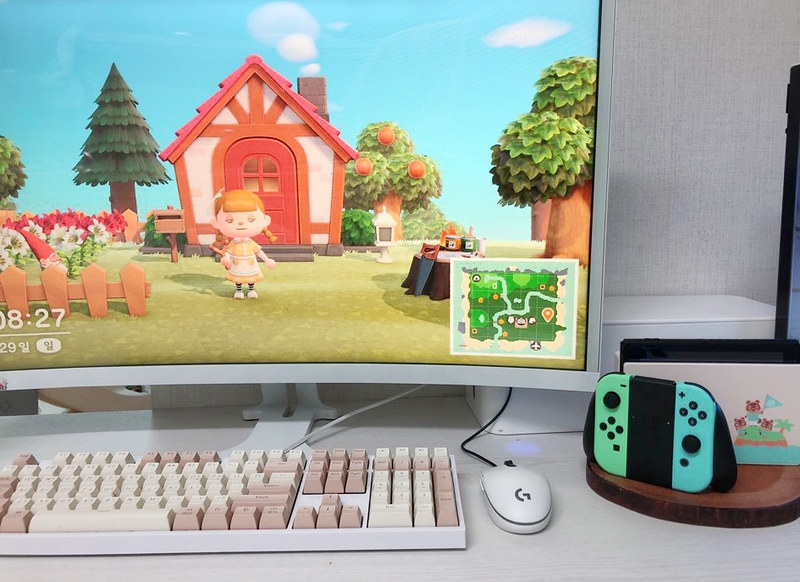 Whether you're visiting your friend's island on Animal Crossing: New Horizons or testing your vocabulary over Scrabble® GO, playing online games is a fantastic way to beat the stress and isolation of the COVID-19 pandemic. Bond with your friends through virtual worlds, mobile apps, or tabletop games that you can easily hold over Zoom, like Dungeons & Dragons! 
7. Pick up a creative hobby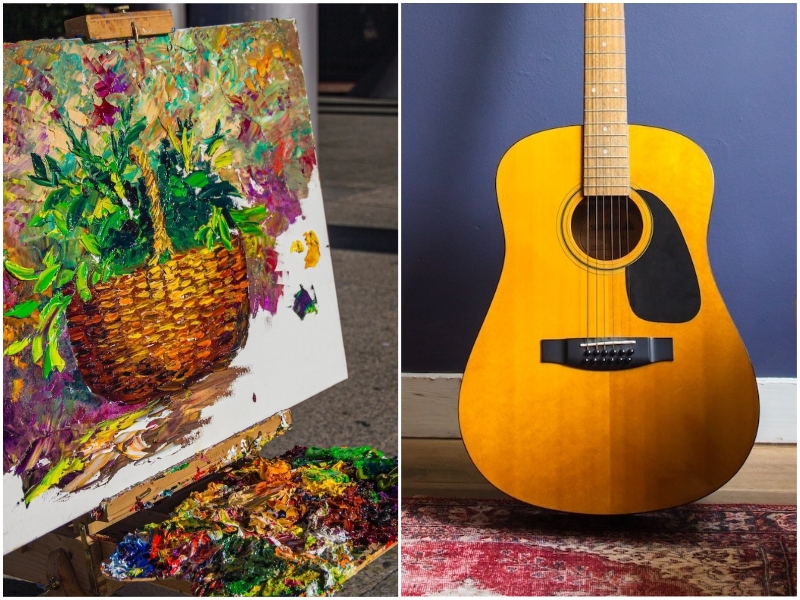 To survive the stress of the COVID-19 outbreak, you need a creative outlet that you can pour your frustrations into. Feel free to take up painting, drawing, poetry, music, crocheting, singing, or any joyful hobby that will fuel your imagination when you're feeling low. These leisurely pastimes offer something to look forward to, and they're pleasant diversions to help you unwind. 
Remember that your hobbies don't have to look good or be profitable to be worth it. They just have to make you happy!  
8. Cook and bake the stress away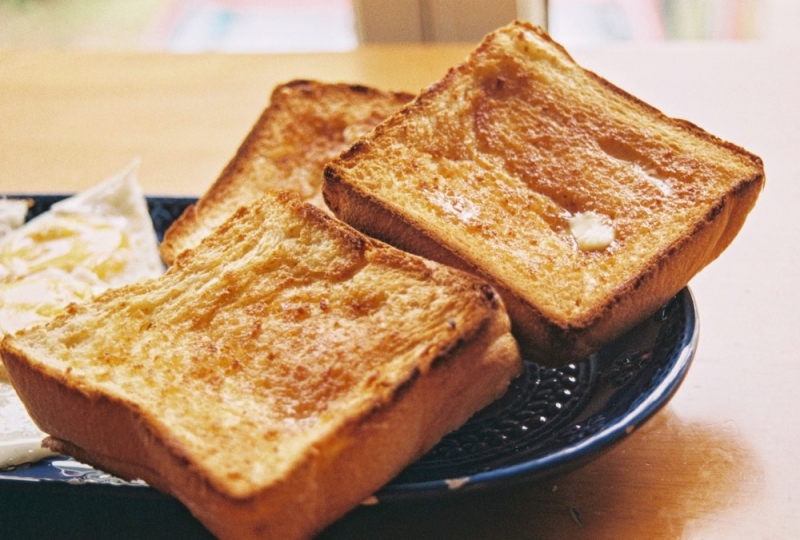 Why not put your cooking skills to the test during the quarantine? Preparing a meal is often an act of love, which makes cooking and baking extremely therapeutic! 
If you want to test your inner master chef, TripZilla has many delicious recipes you can try. Scramble together a hearty breakfast bowl or a fruity smoothie to kickstart your morning. Or make good use of ingredients in your pantry by throwing together dishes from canned goods. From easy microwave recipes to IKEA's meatballs, you can expand your skills in the kitchen and sustain yourself with delish homemade snacking! 
Want to indulge your sweet tooth but don't really feel like baking your own bread? You can always have scrumptious baked goods delivered to your home! 
Also read: Craving Cookies and Bread? These 15 Shops Have Got You Covered! 
9. Get physical through exercise, meditation, or dance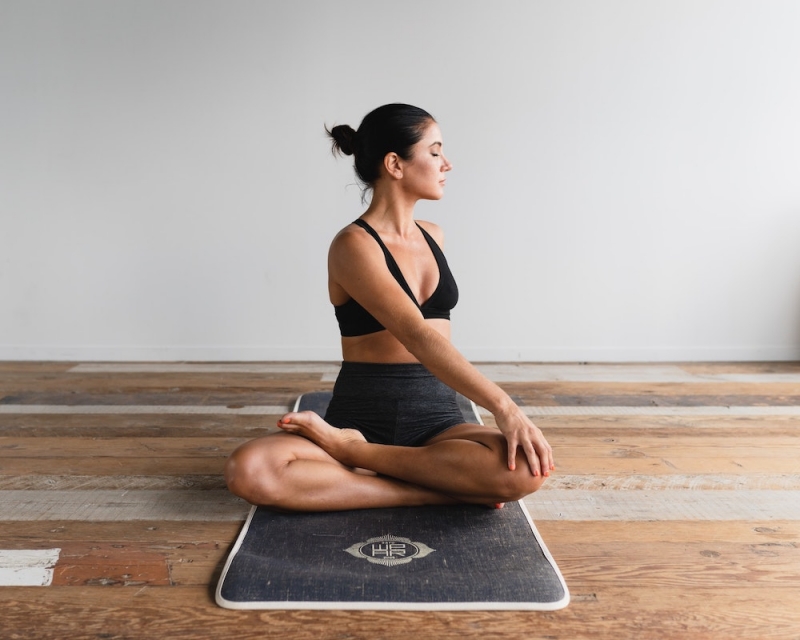 Self-isolation can make you feel stuffy and cramped. More than staying physically fit, it's important to release your anxious energy through movement. Turn your idle moments into calorie-burning home workouts that will keep you in tip-top shape! 
Moreover, there are plenty of online yoga classes to help you practise mindfulness without overexerting yourself. Take deep breaths and do some stretches in the morning. Or, lift weights or dance around the room to a bangin' K-pop playlist! It's up to you! 
Also read: 6 Home Workout Activities to Keep You Fit Until You Can Finally Travel Again
10. Sleep early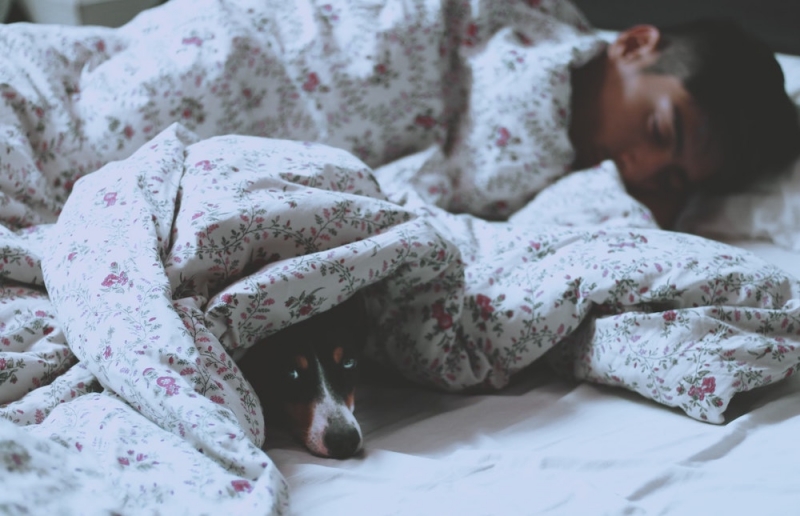 Sleeping hours tend to go ignored during a time of crisis, but a lack of sleep can heighten the stress and nervousness that you feel with the COVID-19 virus. Depriving yourself of rest can affect your metabolism and drain your energy throughout the day. 
Try to stick to a regular sleep schedule, rather than change your hours every night. Avoid suspenseful movies that will make your mind race. Above all, keep your gadgets out of reach and minimise screen time before going to bed. 
11. Have quiet time for yourself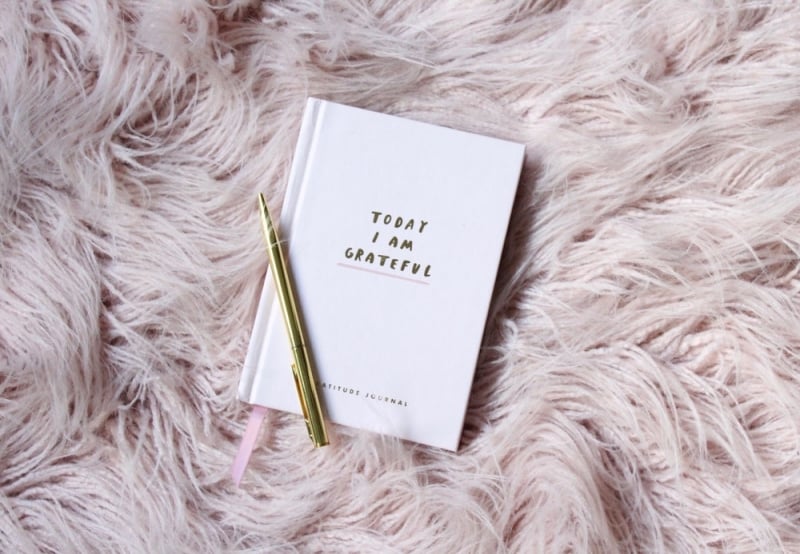 Steal away for some quiet time, so that you can process your feelings. Against an increasingly uncertain future, it's normal to feel overwhelmed with everything that could go wrong. Some experts say that the best way to get through the current situation is to keep an account of your life as the days go by. 
Sometimes your worst fears and feelings can play on loop, bottled up inside of you because they have nowhere else to go. Put them down in a gratitude journal — something precious to look back on after this madness ends. 
12. Confide in someone who will listen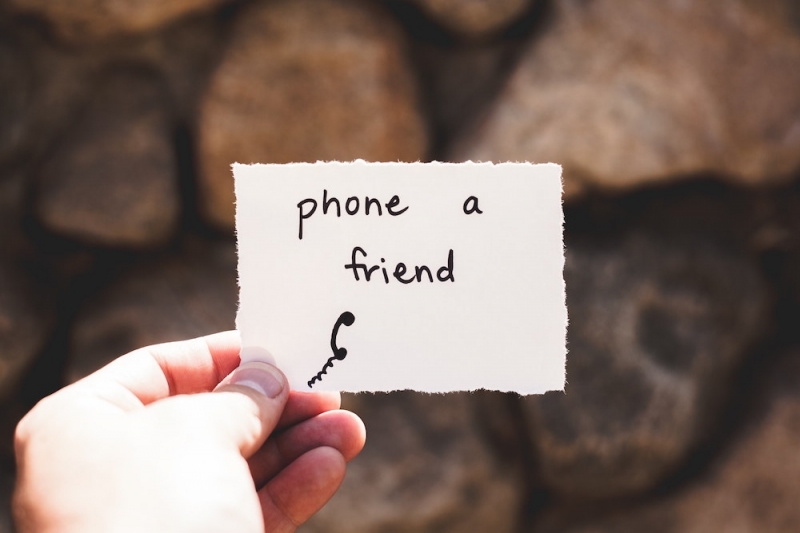 We could all use a mental health boost these days, even if the help is coming from our screens. Be sure to set aside time for online dates with your loved ones during the quarantine. Whether you have problems with sleeping or overthinking, you can pour your heart out to someone who will understand and sympathise with you. 
If your thoughts take a graver turn, please don't battle this on your own! Call a friend whom you can trust or reach out to mental health clinics like the Philippine Mental Health Association, which can provide a safe space through their free consultations and therapy online. 
Also read: 7 Self-Care Tips to Protect Your Mental Health During the COVID-19 Pandemic
As we take shelter in our homes, we can't choose how we feel about the COVID-19 pandemic or the amount of existential stress we're under. But with a little gentleness and self-care, we can do small things to help us carry on for another day. Hang in there, everyone! 
---
Featured image credit: Claudiu Hegedus / Unsplash; Crash Landing on You / IMDB.