Article originally appeared on Let's Go Wander

Welcome to Ilocos Norte!
Ilocos Norte is a Philippine province in the Ilocos Region. The area is located at the northwest corner of Luzon, the country's largest island. Ilocos Norte is known for many things, but it is most notable for the birthplace of the former President, Ferdinand E. Marcos, who declared martial law during the latter half of his incumbency.
Marcos is an extremely intelligent man who, depending on your perspective, may have helped or destroyed the country's growing potential. I thought this tour to Ilocos has helped me, and possibly other millennials, understand the President, who is often described as evil.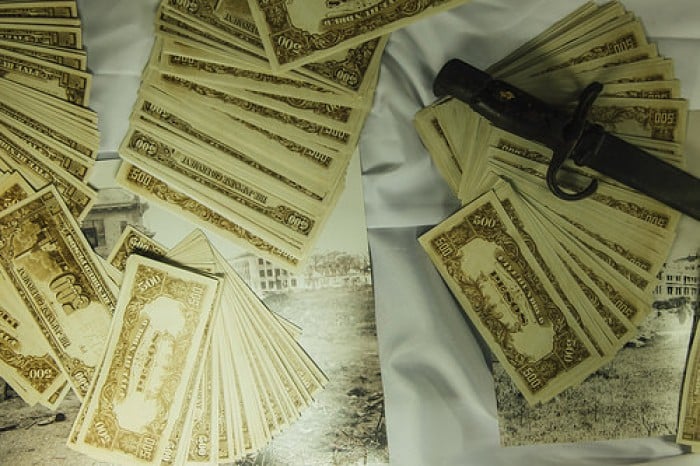 Our first stop was the Marcos Museum and Mausoleum in Batac, Ilocos Norte. This museum heavily revolves around Ferdinand Marcos' life — His trial when he was still a teenager, his participation during the war, his love at first sight with Imelda Romualdez, and the path to Presidency. Although it was difficult to find the chronological order of the exhibits, the museum was astonishingly informative. Here you will find a lot of memorabilia — from newspaper articles featuring his trial and achievements in school to watermelon seeds (replica) that Imelda was eating when they first met.
While we were there, a tour guide was telling his customers that the Japanese money on display are called "Mickey Mouse" money because its value was similar to play money: practically worthless. During this time, people can be seen carrying suitcases or bayong with the Japanese peso because one bag is equivalent to one piece of bread. Since the peso on display looks brand new, he showed us an original one that he found when they were digging in their backyard.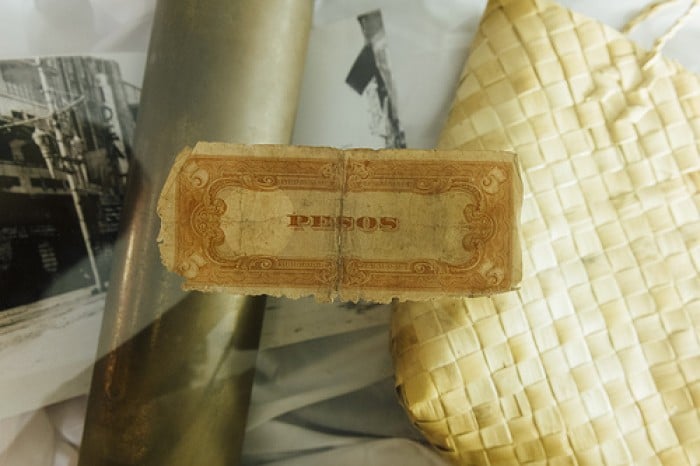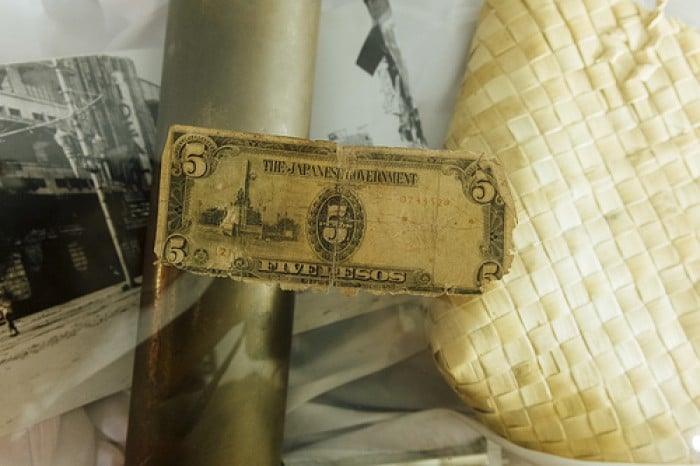 After touring the house, we went to the mausoleum to see Marcos' embalmed body. Was the body real? There's no way to tell because we aren't allowed to see him up close but he died in September 1989, that's eleven months after I was born and I'm already 26 years old. I guess they hired a really skillful embalmer to retain his natural state, but in time, his body will also deteriorate.
Need to know: There's an entrance fee of PHP50 and any form of photography is not allowed inside the mausoleum.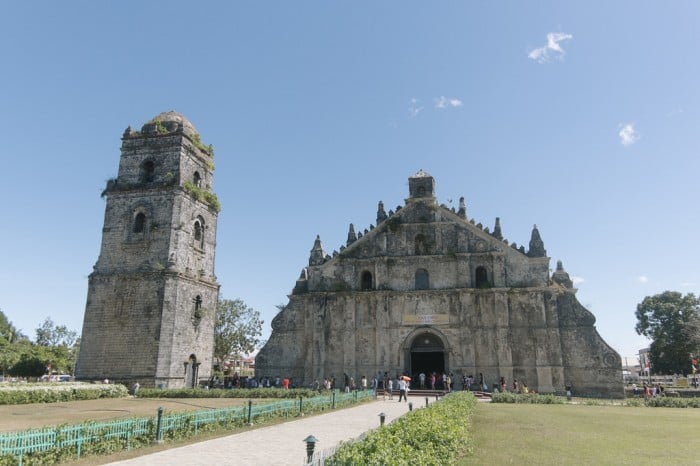 Our next stop was the Saint Augustine Church, commonly known as the Paoay Church. It seems this Church witness various calamities and historical events that it was later declared as a UNESCO World Heritage Site. I have nothing much to say about this Church, except the roof is a little bit scary for a structure so old — it's currently using galvanized iron sheet and wood.
Also read: 18 Picturesque Churches and Chapels in the Philippines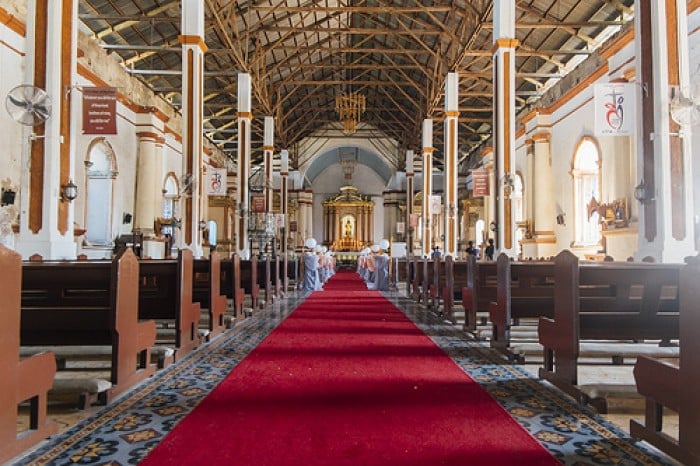 The third stop for the day was the beautiful Malacañang of the North. This 5-hectare property that overlooks the calm Paoay Lake is the official residence of the late President whenever they visit the region. If the Marcos Museum was about Ferdinand's life as a person, this palace-turned-museum is about his achievements and projects as President.
Ferdinand Marcos was branded as an evil dictator, human rights violator, and one of the most corrupt leaders in the world. Is this true? Possibly. I wasn't born during the Martial Law regime, so I have no idea how bad the situation was. But unlike his successors, Marcos (and wife, Imelda) made a lot of contributions to the development of the county. During his reign, he established the following infrastructures: Cultural Center of the Philippines, Folk Arts Theatre, Philippine International Convention Center, Philippine Heart Center, Philippine Children Hospital and San Juanico Bridge, Patapat Viaduct and many more. Ironically, despite the hate that the Marcoses are getting, a lot of these infrastructures are still being used today.
I'm not saying that I agree with Marcos' methods or that I support him stealing money from the people, but at least, he did something to the benefit of the country, in the long run. Meanwhile, politicians nowadays just steal money and not give a shit about the people.
Need to know: Entrance fees are 20 pesos and 10 pesos for adults and children respectively. It is open from 9am-11:30am and 1pm-4:30pm, daily except on Mondays.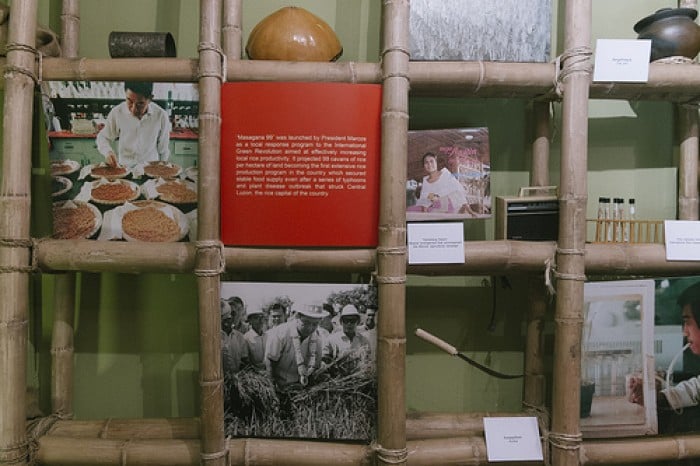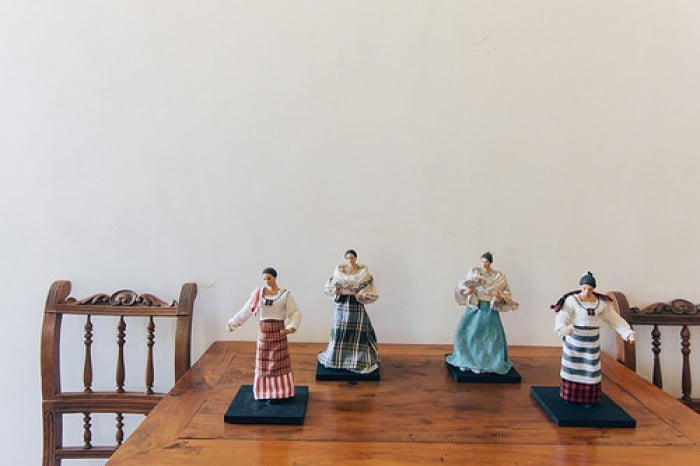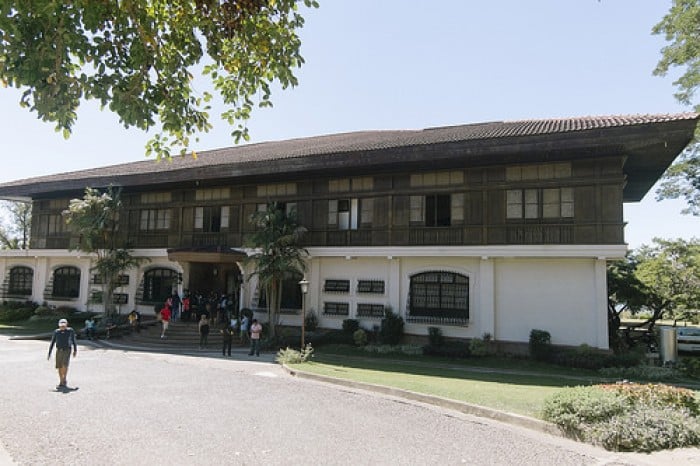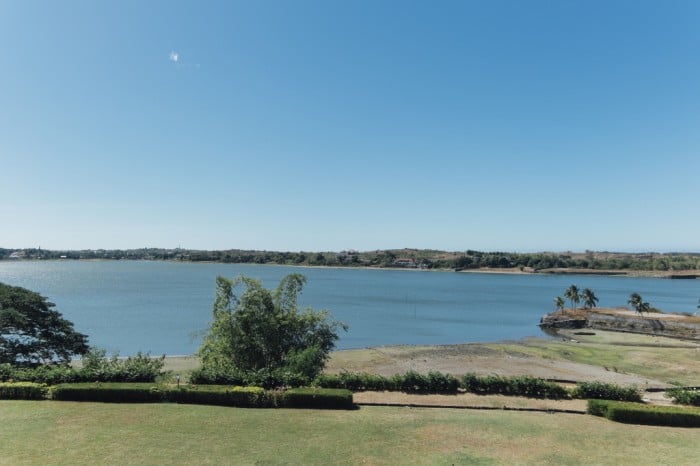 Our final stop for the day was Fort Ilocandia, Ilocos' premier hotel and resort. We were supposed to go and check the Paoay Sand Dunes, but we it was getting late and we still have to go on 3-hour drive to Pagudpud. Going to Pagudpud at night is scary and dangerous because the highway lacks lamp post and the road ultimately composed of sharp curves.
Anyway, we had lunch at Café Ilocandia. The price of the food was, naturally, higher than normal rates, but the food was alright. Then we went around for a bit, to check out their garden and the public beach nearby.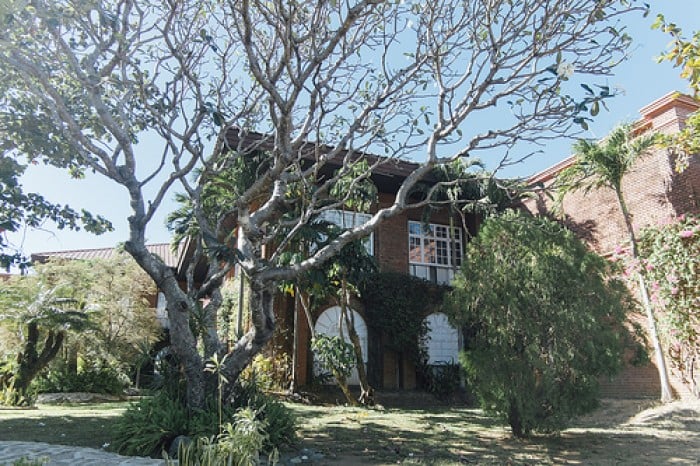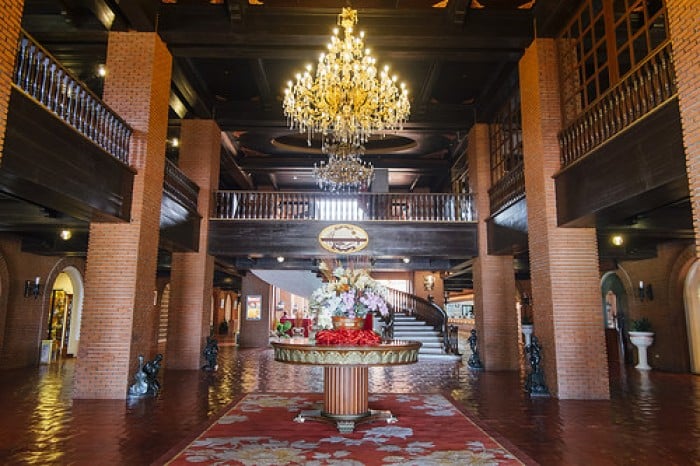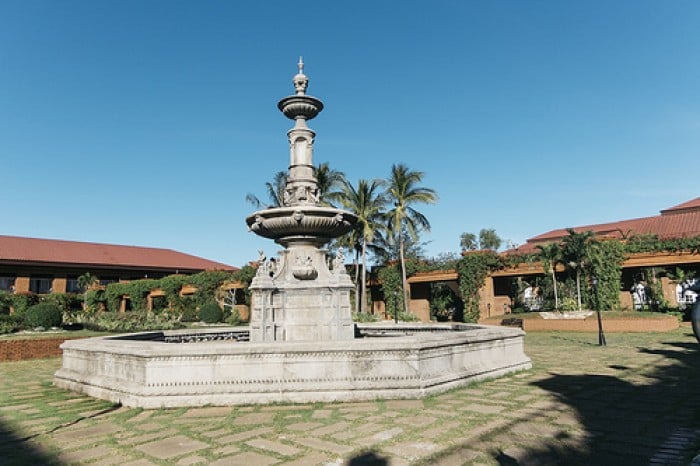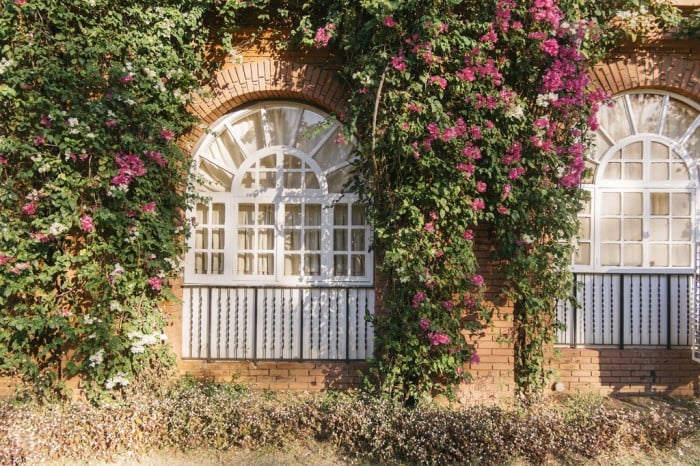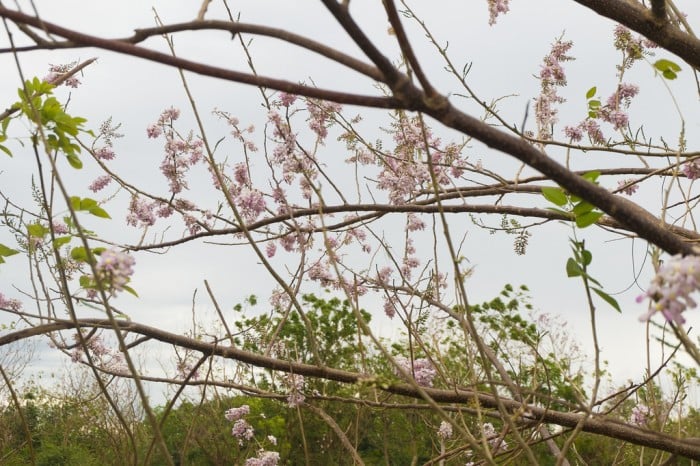 Two days later, we went back to Paoay to try the Sand Dune Adventures. There are two Sand Dunes in Ilocos, one in Paoay, and the other in Laoag. Google Maps doesn't have any idea where the one in Laoag is located though.
Need to know: Sand Dune Adventures cost PHP 2500, for one hour and good for four/five people. The rate includes a 4×4 and sand boarding. I believe arrangements can be made for odd-number and solo travellers, but I don't have any contact person. Don't wear shorts and tie/braid your hair.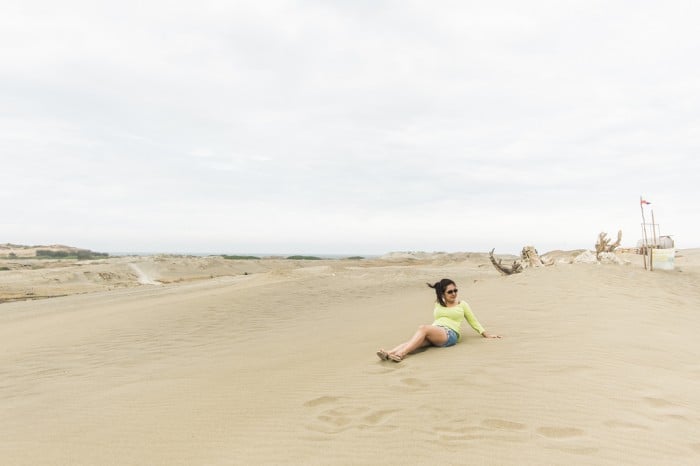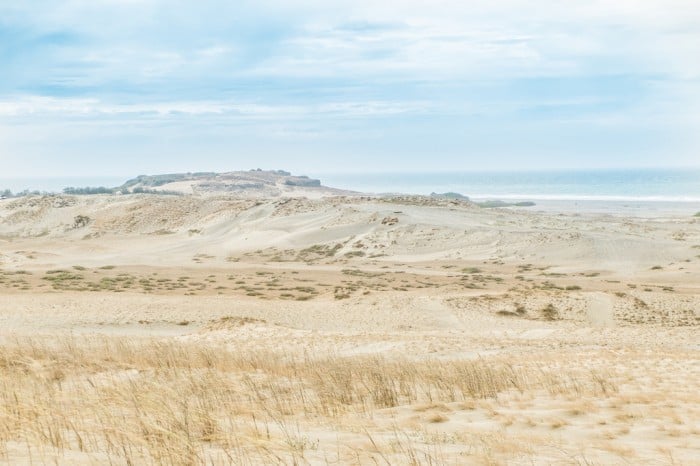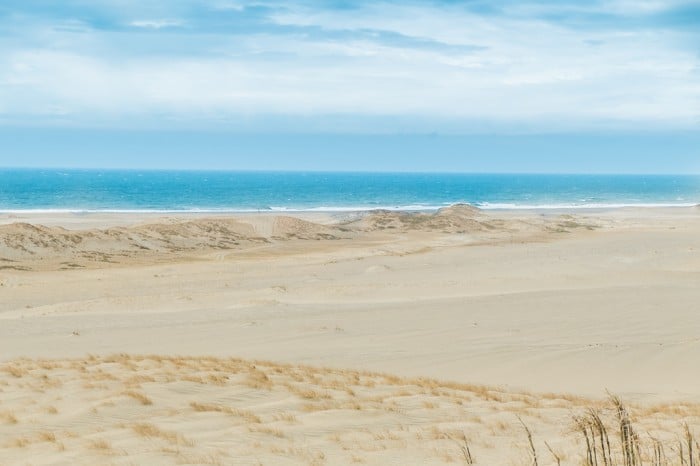 Also read: 10 Things to Do in Vigan for a Complete Cultural Experience