Tote bags have become so popular over the past few years, with their functionality, durability, and various uses. Whether you're dropping by the market for grocery shopping or stepping out to run some errands, tote bags always have your back. And with leisure travel making a comeback this year, we bet you'll be needing a carrier that works for you. To make packing a breeze, we've hunted down the best travel tote bags in the Philippines to lug your essentials in. Read on to find which one best suits your style and needs! 
Also read: 10 Affordable Summer Bags for ₱1K and Below
Functional and stylish travel tote bags to buy online
1. This water repellant travel tote bag
This travel tote doubles as a sling bag, so you get more than just one function with one carrier! Its water-repellent material is particularly notable, since most tote bags come in canvas fabric; its impressive quick-dry feature makes it ideal for when you're heading to the beach during your vacation. Additionally, if you're looking for a tote bag decently sized with pockets to store your necessities, this one's perfect! 
Shop this Quarantote bag here. 
2. This casual tote bag with a multi-pocket organiser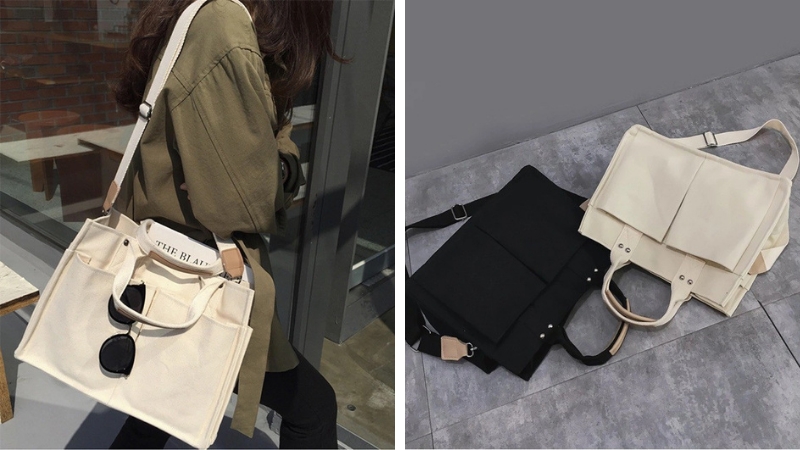 Trying to keep your things organised in a tote bag can get quite frustrating. Save yourself from the hassle of endlessly riffling through your bag with this multi-pocketed canvas tote. Surely, you'll know exactly where to find each one of your items the very moment you need it.
With its adjustable straps, this tote bag can transform into an instant handbag or messenger bag, perfect for alternating between your outfits. Note: It comes in a relatively small size, so we recommend it for a day out in the city! 
Shop this multi-compartment tote bag here. 
3. This funky travel tote bag by Kipling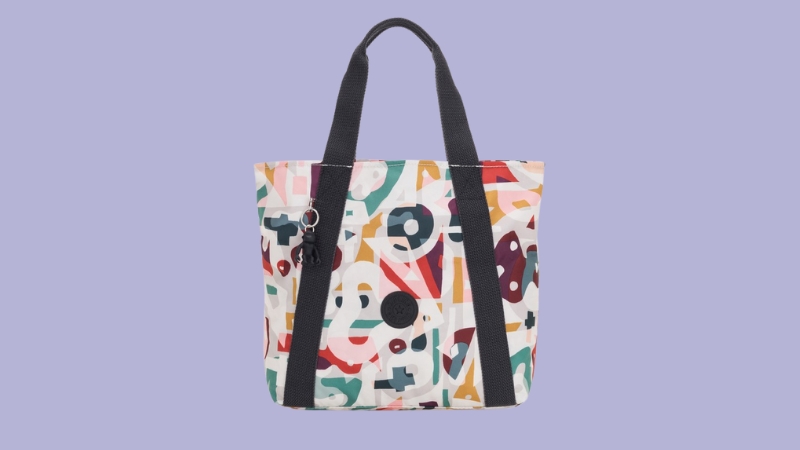 Kipling offers a wide array of colourful, lightweight, and practical bags. From suitcases and backpacks to wallets and accessories, the brand has long been favoured by curious travellers and trailblazers. Their bags are best-known for their crinkled nylon material and iconic monkey keychains. A little fun fact: Kipling's signature monkey mascot is supposed to symbolise fun and adventure! 
Shop this brightly patterned tote bag here. 
4. This Baybayin tote bag with three carrying styles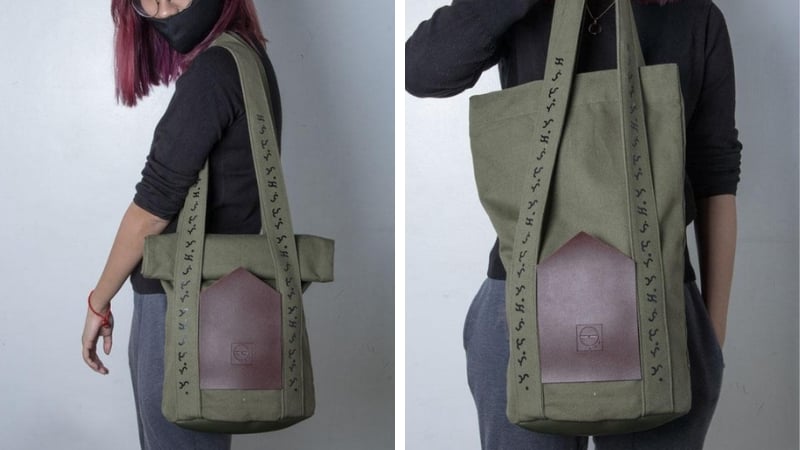 This quality tote can be carried in three different ways depending on your load and style for the day. Choose among neutral tones or monochrome colours to compliment your wardrobe. Legazy uses premium and quality materials to make sure their totes are heavy-duty while still lightweight and easy to lug around. Embrace Philippine culture and carry your Pinoy pride wherever you go with this modern Baybayin tote bag. 
Shop this bayong lunti by Legazy here. 
5. This jumbo canvas beach bag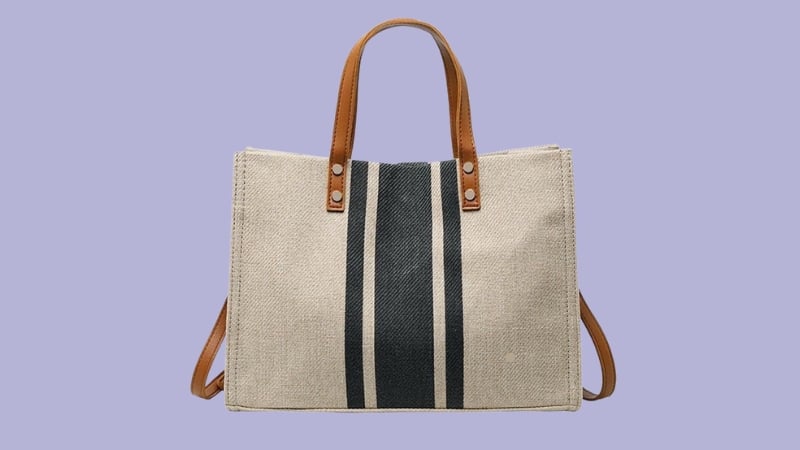 Spending a day at the beach? Having lots of space in your tote bag is definitely a plus, especially if you need to carry additional necessities around. This jumbo carrier fits everything you'll need for a beach trip: swimwear, cover-ups, sunscreen, and a summer hat, among others. Generally, large beach bags like this one make great travel tote bags in the Philippines! 
Shop this spacious boxy tote bag here. 
Instagram shops that sell tote bags for work or travel
6. Canvas Club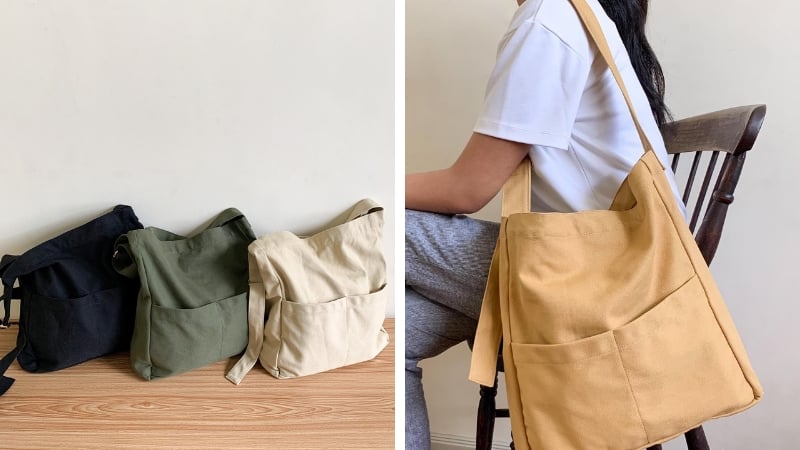 Any tote from Canvas Club is the perfect go-to bag for everyday wear. They offer unisex tote bags in different styles and colours to cater to diverse aesthetics and preferences. The Basic Canvas can fit most laptops, a reusable tumbler, and other daily necessities. In case you need additional compartments to organise your tote, Canvas Club also offers pouches and purses to hold smaller items. 
Shop the Canvas Club collection here. 
7. Totes and Beyond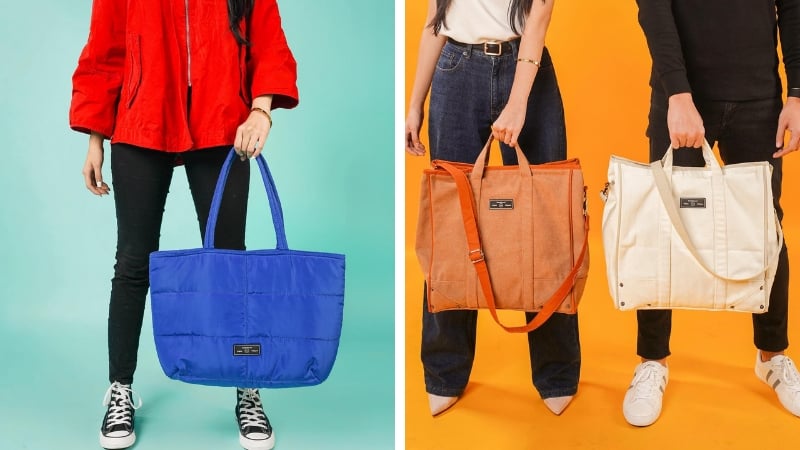 Sport bold and solid colours all year round with Tote and Beyond's assortment of totes! Their products are made with premium cotton and polyester to guarantee quality and durability. Other products in their collection include: padded laptop sleeves, carry-all pouches, and face masks, to name a few. 
Shop the Tote and Beyond collection here. 
8. Rivers Drinkware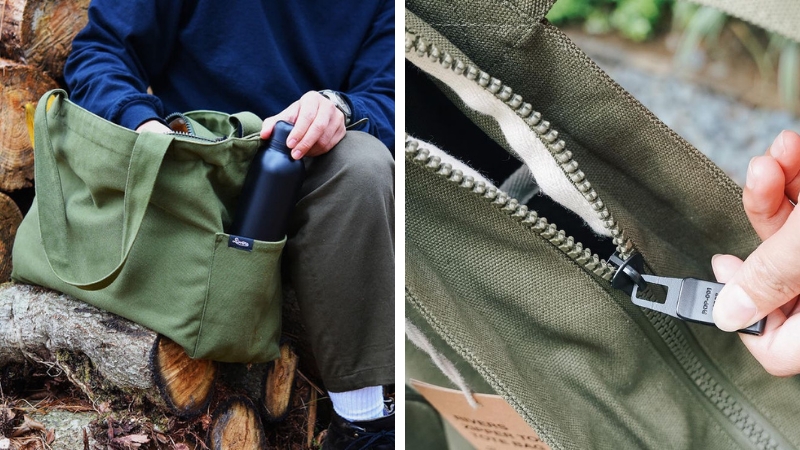 Rivers Drinkware offers tools to make camping and other outdoor adventures a breeze. They spotlight their coffee and tea making essentials, but their canvas tote bags are worthy of your attention too! If you're headed to the great outdoors for the weekend, these sturdy minimalist totes should be on your essentials list. 
Shop the Rivers Drinkware collection here. 
9. Badass Tote Girl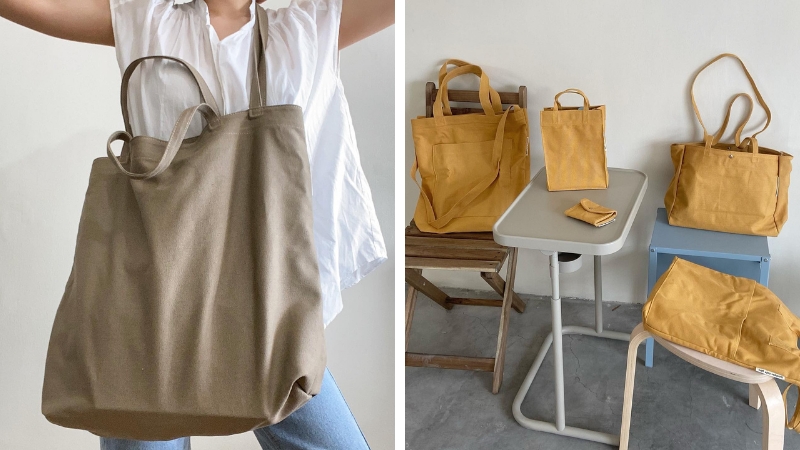 For more basic and functional bags for everyday use, Badass Tote Girl should be on your radar! Apart from their basic canvas totes, their sling bags and micro pouches make great presents for your fellow travel buddies. While most of their bags are made specifically for women, you can find alternatives for men over at Badass Tote Guy on Instagram! 

Shop the Badass Tote Girl collection here. 
10. The Kind Folk PH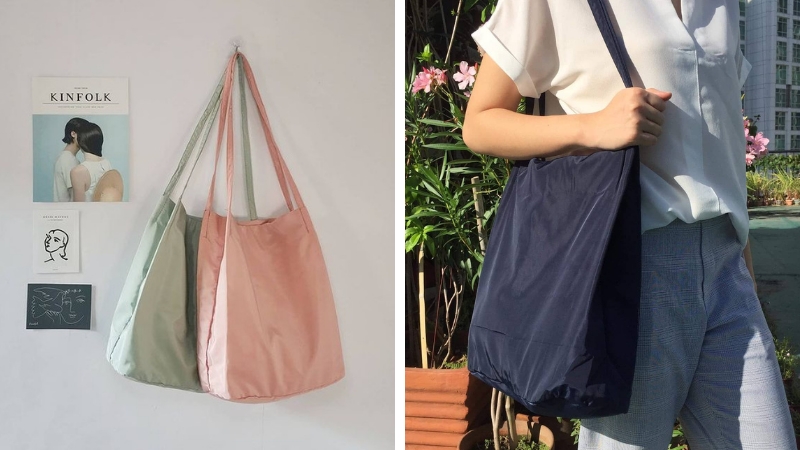 Another minimalist tote bag brand you should keep an eye out for is The Kind Folk PH. Need more space? Their water-resistant tote bags come in bigger sizes and with longer straps, perfect for anyone headed anywhere. Hack your weekend road trips with this basic utility carry on!
Shop The Kind Folk PH collection here. 
Also read: 12 Brands to Look for When Choosing a Travel Backpack in the Philippines 
When choosing travel tote bags in the Philippines, find one that best suits your needs beyond its colour and design. Travelling should be a fun and memorable experience, so your bag should be functional and not too much of a hassle to carry around. Keep safe and enjoy your trip, explorers! 
---
This article contains affiliate links. When you make purchases through these links, we may earn a small commission at no additional cost to you.