Summer is coming; and yes, it offers us yet another excuse to upgrade our wardrobes. (Wink wink!) But in all seriousness, summer in the Philippines can get intensely hot and humid, and wearing comfy and breathable clothing is a must. It also calls for an accessory upgrade! Though we love our leather bags, this season also entails letting them rest for a bit to make way for more practical options. We found these cute, trendy, and affordable summer bags that will only set you back ₱1,000 or less!. 
Also read: Insulated Tampipi Baskets Are The Latest Tita Must-Have
Shop for affordable summer bags from these online stores
1. Little Dinosaur Shop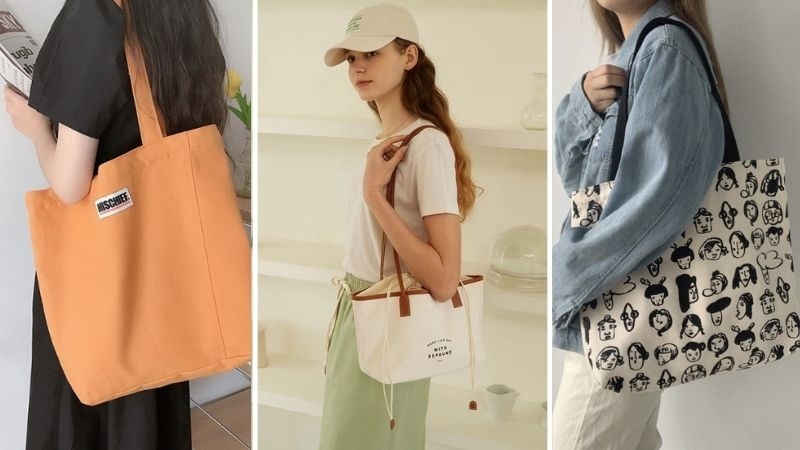 Canvas bags are always the go-to choice for those who like something low-maintenance, eco-friendly, and practical. Little Dinosaur Shop offers tons of minimalist and trendy bags that you'll surely want to use all year round. The "just throw everything in" idea makes these affordable summer bags the perfect outdoor companion!
Complete your OOTD with these cute canvas bags from Shopee for as low as ₱179.
2. Pinx Shop
Made of materials such as dried pandan leaves and handwoven textile from Cordillera, these stunningly chic bayong bags are 100% proudly Filipino! To add an even more luxurious feel, you can also have your initials embroidered on these on-the-go bags. 
Check out more #SupportLocal affordable summer bags on the Pinx Shop from ₱650. 
Also read: 11 Personalised Items & Gifts That You Can Order Online
3. Talulabell Handmade Crafts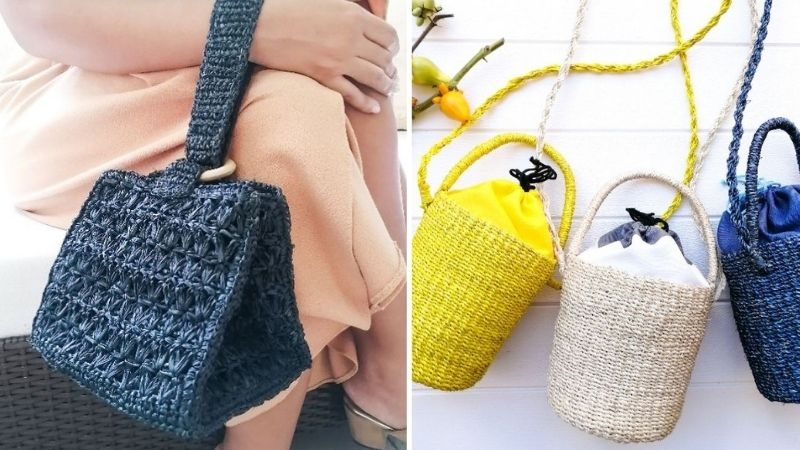 With handmade products, one can never worry about quality and artistry. Talulabell Handmade Crafts produces not just bags, but also boho-inspired home decors. What's surprising, though, is the affordability of their products. It's definite in this case: Nothing can get more fashionable than supporting Filipino products and local artisans! 
Believe it or not, their handcrafted bags only range from ₱218 to ₱650 and you can order one through Shopee.
Also read: 10 Boho Decor Items for That Long Overdue Home Upgrade
4. Beauty Life Store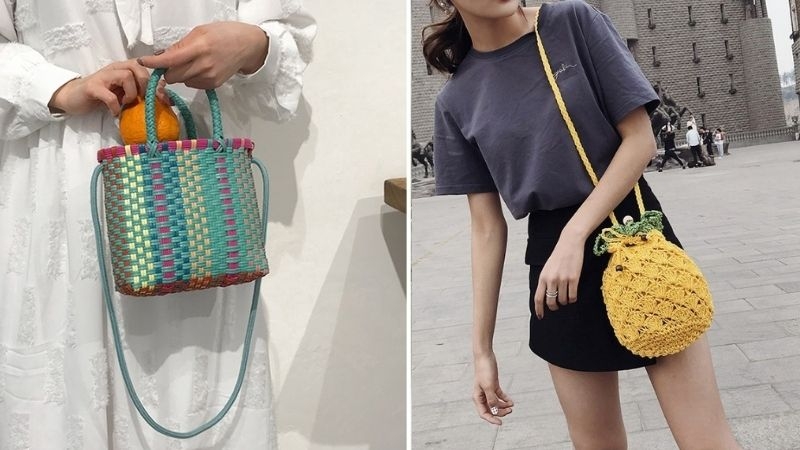 The search for perfect and affordable summer bags is made easy with endless options from this shop. Usually, browsing through so many items can get overwhelming. Comparing one from the other takes a lot of time, to be honest. But thanks to Beauty Life Store and their equally durable and trendy items, there's no need to sacrifice any of those factors anymore! 
Order these summer-ready bags on Shopee for as low as ₱199.
5. Love Maisie – Macrame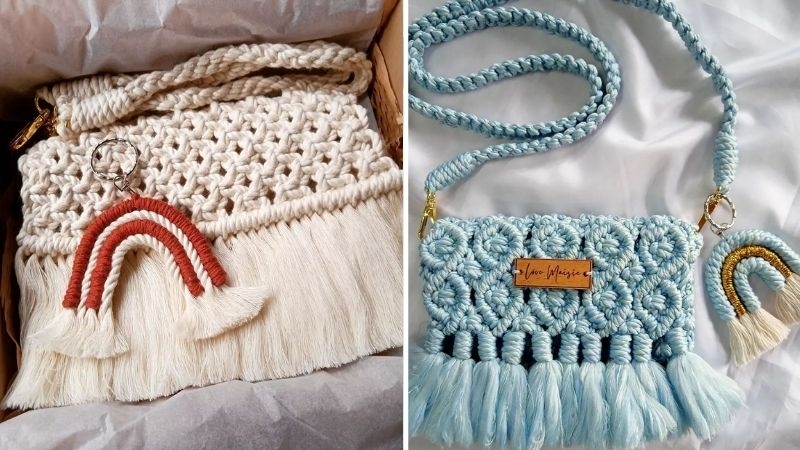 Every business has a story. These bags from Love Maisie – Macrame are personally handcrafted by the owner. Named and dedicated as a remembrance for her little one, there's nothing but passion and love with every item from this store. The artistry and uniqueness of these macrame bags are incomparable, which makes it the perfect statement accessory this summer! 
You can check out other sustainable items on Love Maisie- Macrame's official Facebook account. Prices for the bags start at ₱550.
6. Ike Loa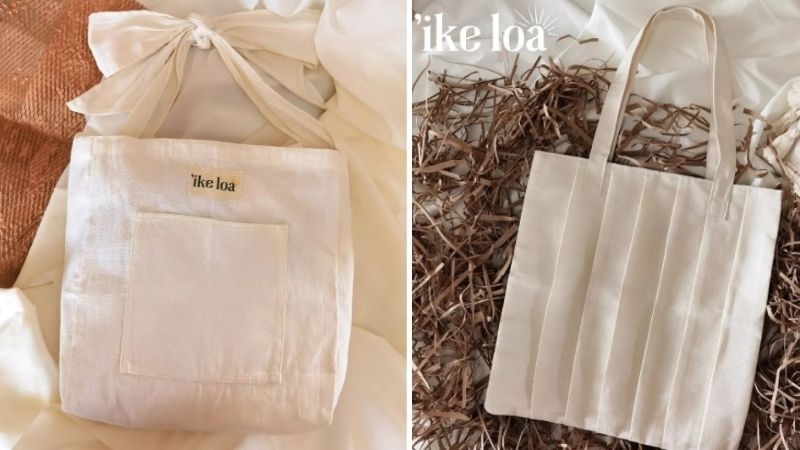 An embodiment of the phrase "less is more," Ike Loa's tote bags create a long list of possibilities. The challenge will be in finding an outfit that won't match its neutral colour and minimalist look. We're especially in love with their signature long strap that allows easy and convenient access to your stuff. 
Ike Loa, which is a Hawaiian phrase that means to "see many things" perfectly defines the summer you'll be having with this tote bag in tow!
Check out other affordable summer bags by Ike Loa on Shopee and Instagram for as low as ₱249.
7. Borahae Magic PH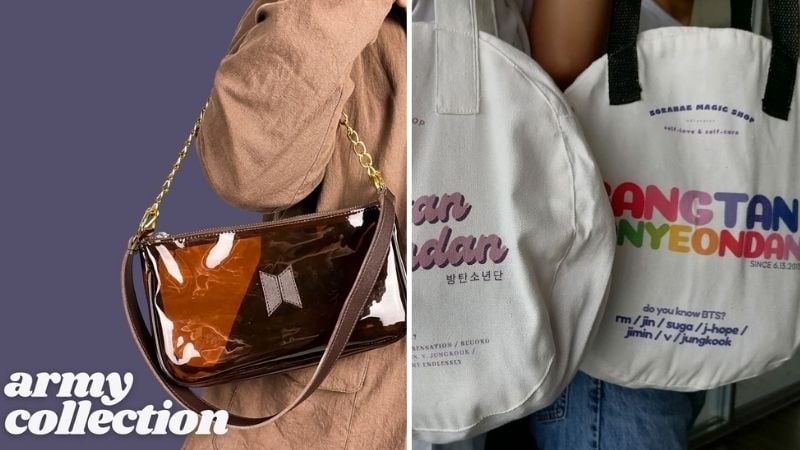 Tag your fellow ARMY! These BTS ARMY bags from Borahae Magic PH are all you need to keep up with this summer's latest trend. You won't be able to take your eyes off the cute canvas round tote and the easy to sanitise and waterproof baguette bag. 
Check out Borahae Magic PH on Shopee for these bags and other affordable BTS merchandise. Price starts at ₱249.
Also read: Where to Buy Fanmade BTS Merch That Every ARMY Will Love
8. Kiersega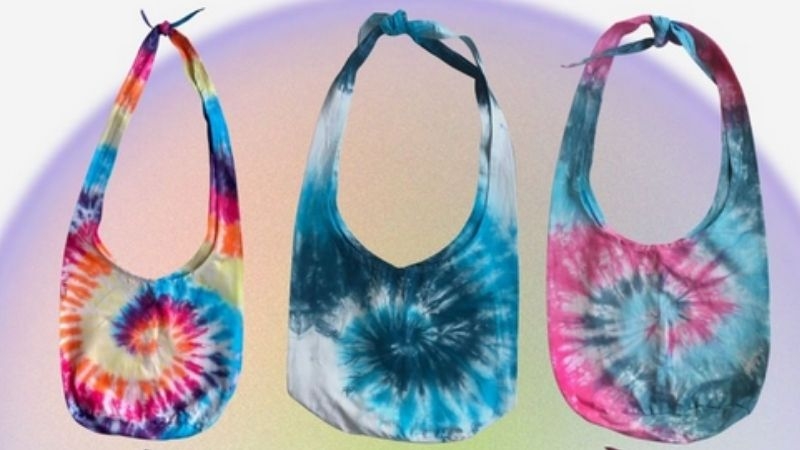 Nothing screams summer louder than tie-dye. Have a very colourful season with Kiersega's best-selling hippie hobo bag. It's perfect to bring along on your errand day or a trip at the beach. We also think that if ever you need something to brighten your day, these affordable summer bags can do the job. 
You can order these through their Instagram or on Shopee for only ₱350.
9. Gawang Kamay PH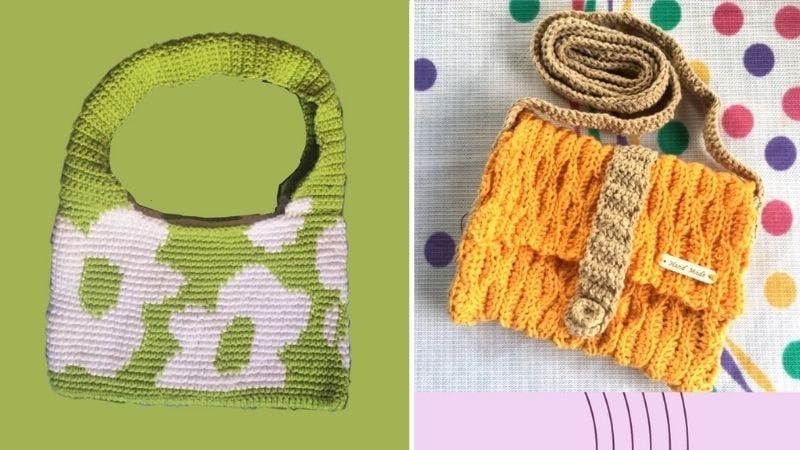 The self-explanatory brand name of these handmade crochet creations is just one of the many reasons it is unforgettable. Gawang Kamay PH gives a whole new meaning to crochet with the fashionable and exceptional pieces they produce. There are cool and Instagrammable designs and products available! 
These affordable summer bags are up for grabs on Shopee from ₱200.
10. Milk and Honey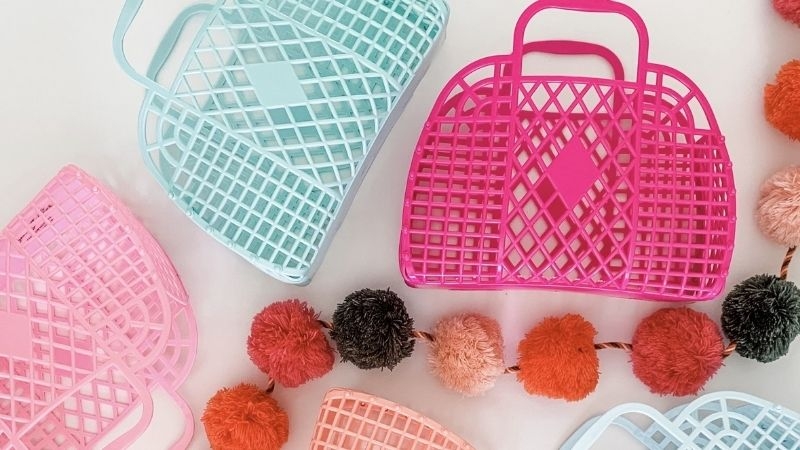 If you've seen the miniseries And Just Like That…, you probably had a glimpse of something similar to this highly desirable summer bag. And with a price tag that won't empty out your savings, there's no reason not to buy these gorgeous basket bags!
Depending on which size, you can buy one of these on Milk and Honey's official website from ₱500 to ₱850.
Also read: 10 Best Face Sunscreen Brands in the Philippines for All Skin Types
The cool thing about these hot and affordable summer bags is that they actually go well with any outfit regardless of the season. Expensive or not, the only perspective that will matter is that of the person who carries them.