Have you ever travelled with just your siblings? When no other friends or partners are allowed, and not even your parents are with you. If you haven't, I suggest that you do it. When our parents gifted me with a trip to Hong Kong and Macau with my siblings after my graduation, I was ecstatic. It wasn't our first out of the country trip. But it was our first time to do it together for leisure. It's one of the most memorable weeks of my life, that's why I recommend all siblings to do the same. If you've been roaming around the world with your friends, why can't you do it with your siblings? They're your first barkada after all!
Also read: 7 Struggles of Travelling with Your Siblings
Someone's going to step up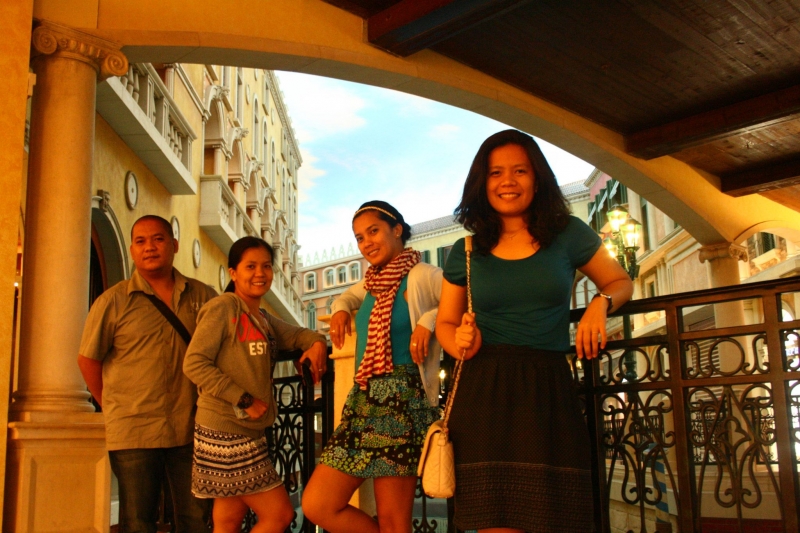 O pwedeng napag-utusan lang talaga dahil bunso. Who else can relate to this? My sister booked our flights while I technically did the rest. From researching for prospective hotels to securing amusement park tickets, I did it all. It was just in 2013, but the way I planned our trip then was so different from the way I plan trips now. I don't know about you, but even with the availability of Microsoft Excel and printers, I still wrote our itinerary on a pad paper. Good times!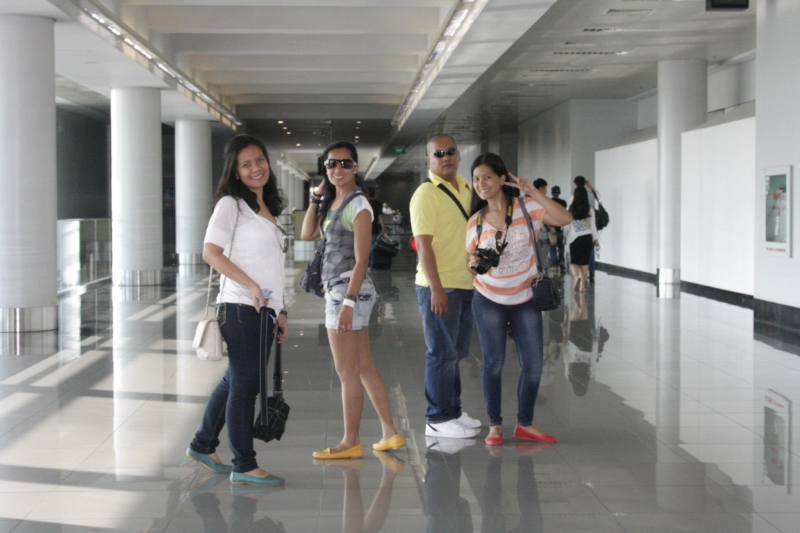 Back then, I didn't know that Agoda or Booking was legit. I felt weird that the rates on their websites were cheaper, that's why I booked straight on the hotel website instead. We also booked two rooms because we were scared to sneak in the fifth person in the group (of course, that's me because I'm the youngest)! So, imagine having two connecting rooms of The Venetian Macao. That's how big our place was! We had four king beds and two sofa beds to accommodate only five persons. Nobody dared to sleep beside each other to make every peso count. We try not to think about it much. But truth be told, we really could have saved half our hotel expenses if I wasn't so scared of violating an unexisting law.
Also read: 10 Woes of a Trip Planner
It's the ultimate bonding experience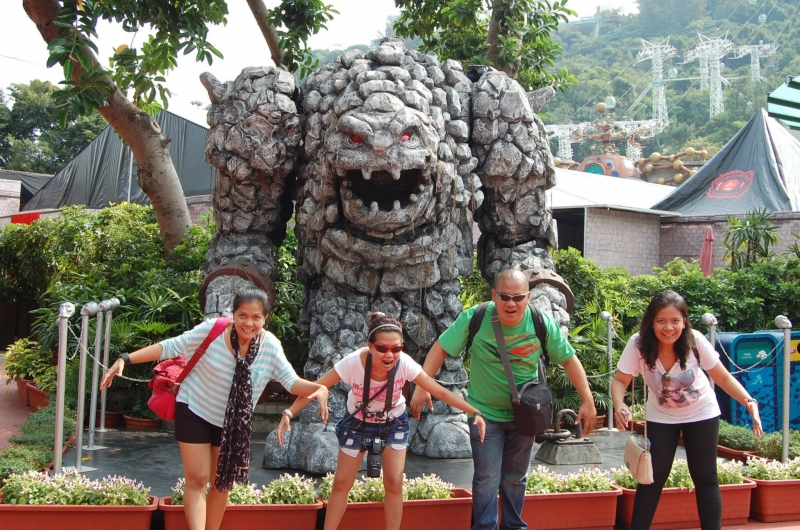 Just like in any circle of friends, travelling together is also a dream for siblings. You dream a lot of things together as children after all. I had this fond memory of one evening when we were younger. The lights were already out, and we all laid in bed. We were dreaming of the future — about our dream house. My brother told us that even if we'd all get married, we'd still live in the same house. We'd have a music room, a movie room, and individual bedrooms because we always shared while growing up. Having five children isn't easy. That's having at least six bedrooms in a tiny house!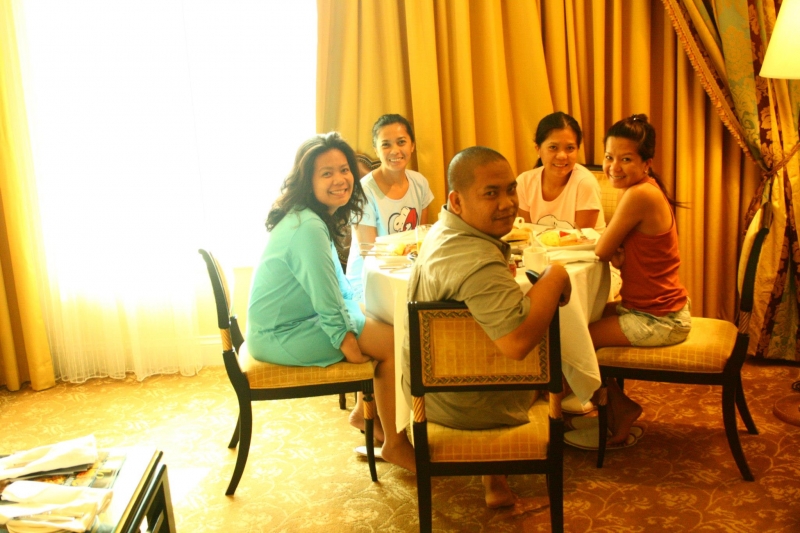 When you're travelling, it seems like you're allowed to become children again even though you've grown so much already. Like when you were kids, you're going to try a lot of new things together. It was my first time to ride a cable car, then. Just like my sister. But we didn't expect her to cry while we were up above and couldn't merely tell a driver to stop. She was terrified already, but we were still laughing at her! Sounds like a group of kids playing around, yeah? I think so, too.
There's going to be a lot of bloopers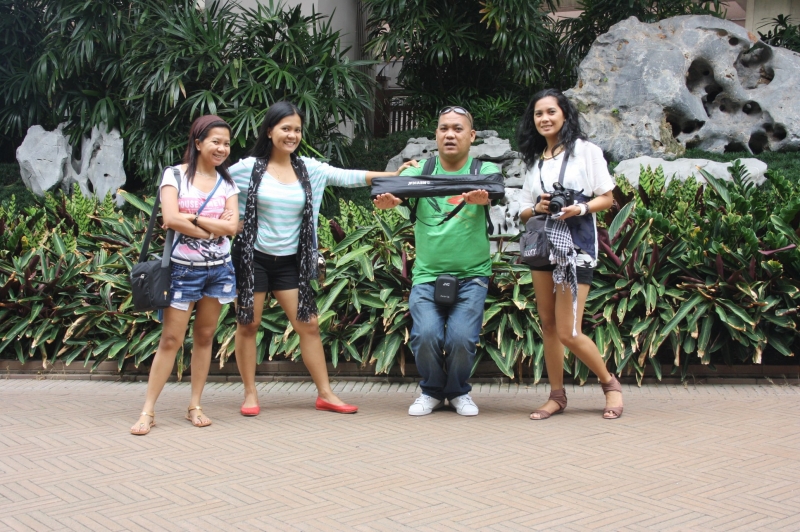 Here's a little story that I never get tired of telling people whenever I receive comments that my sister and I look alike. When we were supposed to go to Ocean Park from Central Station, we realised that we forgot something in the hotel room. So, I left three of my siblings at the station so I could come back to the hotel with my other sister. We went to Times Square to catch the free shuttle. But when I boarded the bus and looked into the mirror, I felt the blood rush to my face. I swear, I thought I saw my sister who wasn't supposed to be with me at that time. I immediately panicked only to find out that I was looking at myself! Kainis ha!
You're going to be so tired that your brother will offer to carry you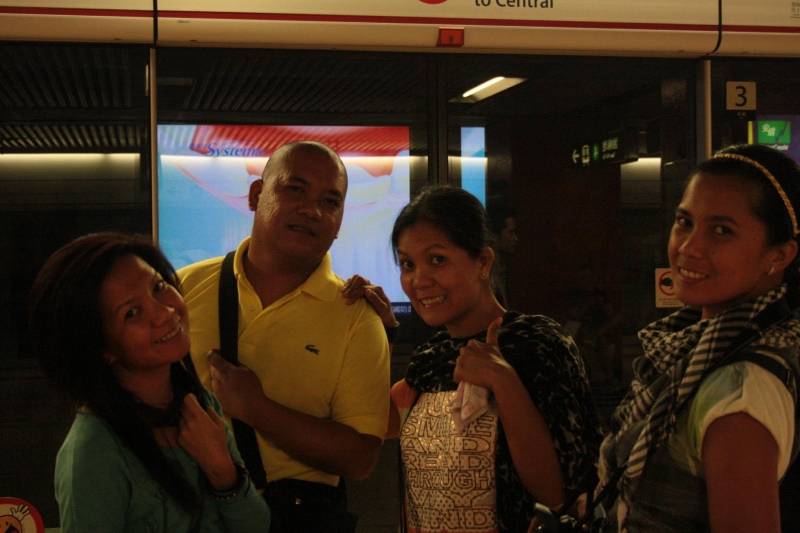 We didn't have much time to explore, so we squeezed in as many tourist spots as possible. We visited Mongkok on our first night even though we caught an evening flight. Before visiting Ocean Park, we dropped by Nan Lian Garden early in the morning first. On our last night in Hong Kong, we had already walked around so much that one of my sisters was having a hard time staying upright already. My brother was so worried that he offered to carry her. In times like this, you'll see your siblings take care of each other. They're all you've got after all. So, even if you encounter any trouble during your trip, you still know that you can make ways to get out of it safely. Travelling with siblings is much like being home away from home. You're just making it a little more fun and exciting.
Also read: If You Don't Get Homesick When You Travel, It Doesn't Mean You're Evil
There may be some drama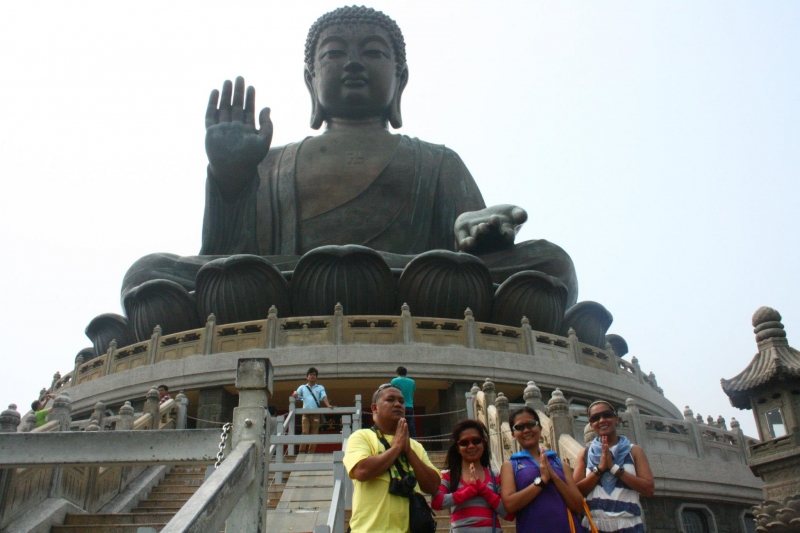 The drama started when my eldest sister and I were on the left and right side of the bus. On my side, the light was okay. So, she was able to take nice photos of me. But from my end, the lighting wasn't right. That's why I couldn't capture a well- lit picture of her. That's what started it. And then all hell broke loose. Seriously, a lot of fights on a trip happen because of photos, no? Can we just ban it?
Also read: 8 Tricks You Can Do If Your Travel Buddy Sucks at Taking Photos of You
But you'll still want to do it again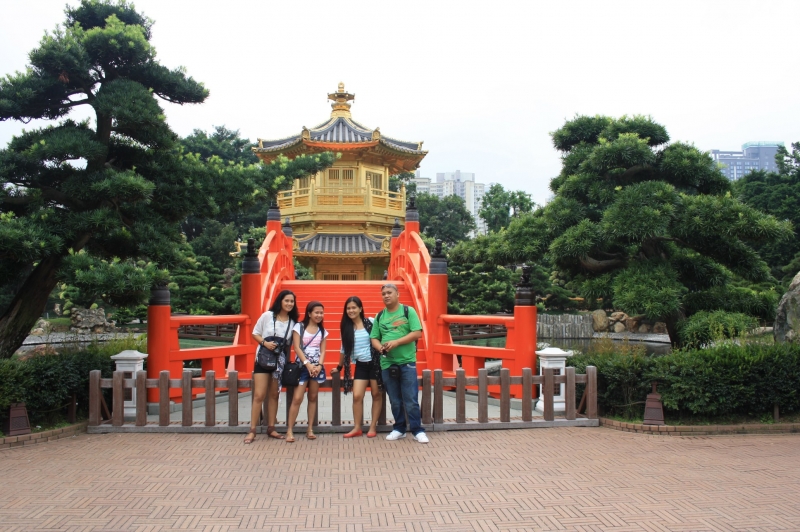 Our trip to Hong Kong and Macau wasn't perfect. But I wouldn't trade it for the world. It was an incredible experience. Travelling with siblings may not be smooth just like any barkada trip would be. But, you're sure that there's no broken family at the end of the journey.
Until you realise that you can't anymore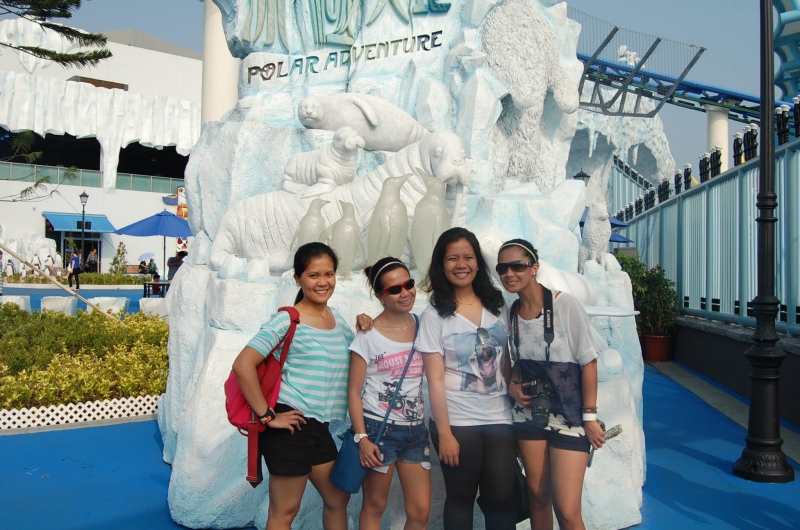 This trip was the only time that my siblings and I were able to travel complete. We didn't even have the chance to do it with our parents. And even though we always wanted to do it again, we can't anymore. Both our mother and only brother are no longer with us. So, a repeat of this experience is something we can only dream about forever.
Also read: Travelling with Parents: A Beautiful Adjustment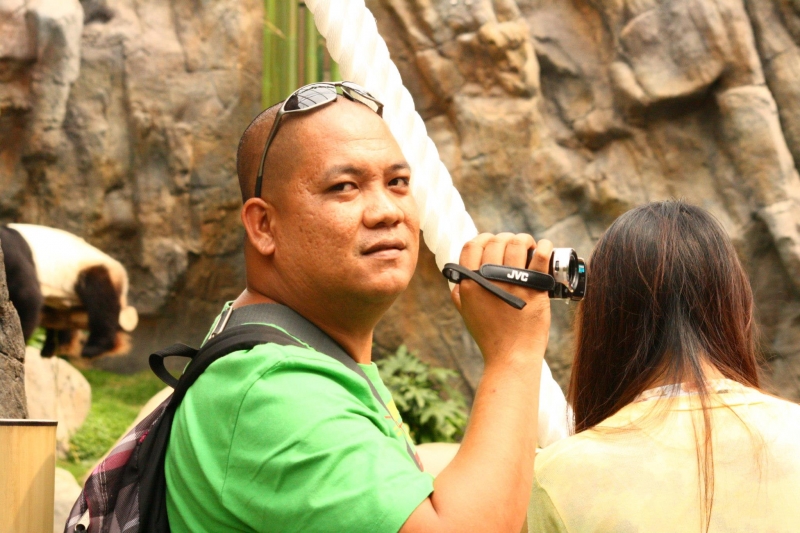 So, if you're reading this and you're trying to avoid travelling with your siblings because you think you like your friends better, think again. If you can afford to go on trips with people unrelated to you, you can do the same with your flesh and blood. Why not relive your childhood and make more awesome memories with your brothers and sisters? Allow yourselves to be children again. Yung chill lang tulad noong bata pa kayo. Because no matter where your lives take you, you're still siblings. No one can change that. And if you can manage to make a new family while on the road, why not bring your real family on the road instead? Malay mo, makalibre ka pa kay ate at kuya!