Contributed by Weather Wanderer
I'm Ben, a Filipino postgraduate student in the United Kingdom. I got my sponsorship from a non-government organisation which offers scholarships for their partner agencies every year. I began studying in the UK in September 2017, taking up a degree in Applied Meteorology and Climate. By the time I finish the one-year programme, I'll be going back to the Philippines and will resume my duties as a meteorologist.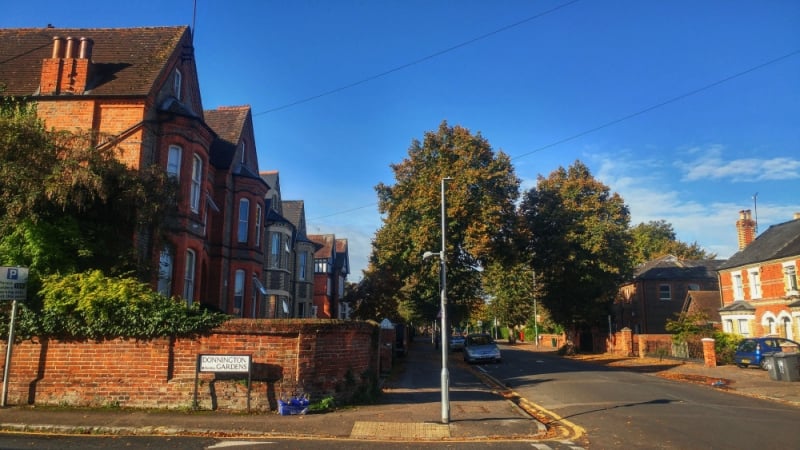 By the way, I am also Ben the fair-earner — Ben who, like most of us, dreams of travelling to Europe one day. I could only imagine myself posing with the Eiffel Tower in Paris or the Leaning Tower of Pisa as I did not have the means to get there. This is why I consider my UK scholarship as the greatest blessing I have ever received. It may not be France or Italy, but it's still Europe.
My first days in the UK as a foreign student were so surreal. Sometimes, I just walked around and muttered in disbelief like "oh my God I'm in freakin' UK!". The landscapes here are simple yet breathtaking, and the British way of living is generally stress-free. I even had a chance to go to London and finally see my brother, Big Ben (oh boy…). At that time, I was already planning on travelling in and around the UK throughout my study, but not for long.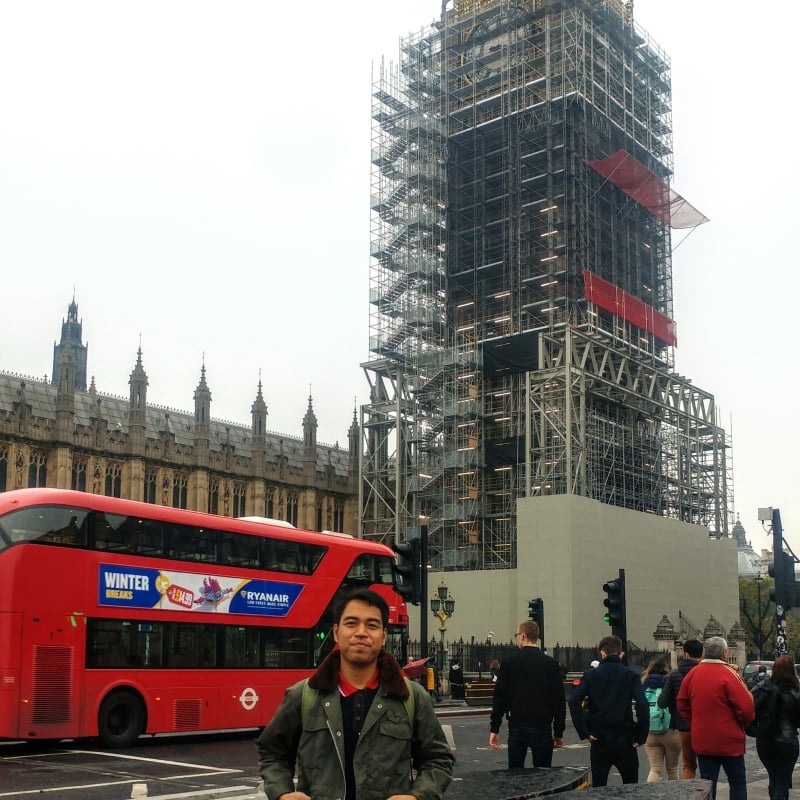 One day in October, I saw a flyer about a Euro tour offered by the university last December — a four-day trip which included Brussels, Amsterdam and, yes you guessed it, Paris. The tour was relatively cheap at £179 or around ₱12,000 considering it covered transportation, accommodation, and even breakfast. The date was also after my birthday so I was thinking maybe this would be my chance to finally see the rest of Europe – but maybe not. I didn't have a Schengen Visa, just a UK Visa.
Also read: DIY Trip to Paris, Amsterdam & Belgium: Tips, Itinerary & Budget for Filipinos
Before coming to the UK, I thought that getting a Schengen Visa was impossible, as you need to apply in your own country of residence. Still, I asked the university how to get one and was just handed a leaflet (so much for motivation). However, when I read the leaflet, it said: "a foreign student can apply for a Schengen Visa if he or she will reside in the UK for at least three months". A light suddenly shone upon me, so I tried applying for a visitor visa.
At first, I was very hesitant in my application because one, I have never read or heard that a Filipino student in the UK had applied for a Schengen Visa, and two, I was risking my stipend without the assurance that my application will be successful. Nonetheless, I started filling out forms online and picked an appointment date. A few days later, I went to the application centre in London, submitted all the requirements, paid around £85 (₱6,000) for the application and courier fees, and had my biometrics collected.
I thought I would have the agony of waiting for almost two weeks before I get a result, just like the wait for my UK Visa in the Philippines. Four days later, I received a parcel with my passport inside, and at the centre, there was a green sticker attached to it: my Schengen Visa.
And there I was again in inexplicable joy, the same feeling when I first arrived in the UK. At that point, I was already imagining my Euro trip, my possible trips in the next 12 months in and OUT of the UK, and my #travelgoals. All of these were about to happen because of my UK scholarship.
Fast forward to the Euro trip, my dream of seeing Europe was getting more and more fulfiled. I was able to celebrate my post-birthday by eating the best waffle in Brussels, seeing the iconic windmill in Amsterdam, and of course, posing with the Eiffel Tower. Earning my degree in the UK is still my main goal but that doesn't mean I'm not going to grab more opportunities to travel. As the saying goes, "strike while the iron is hot"!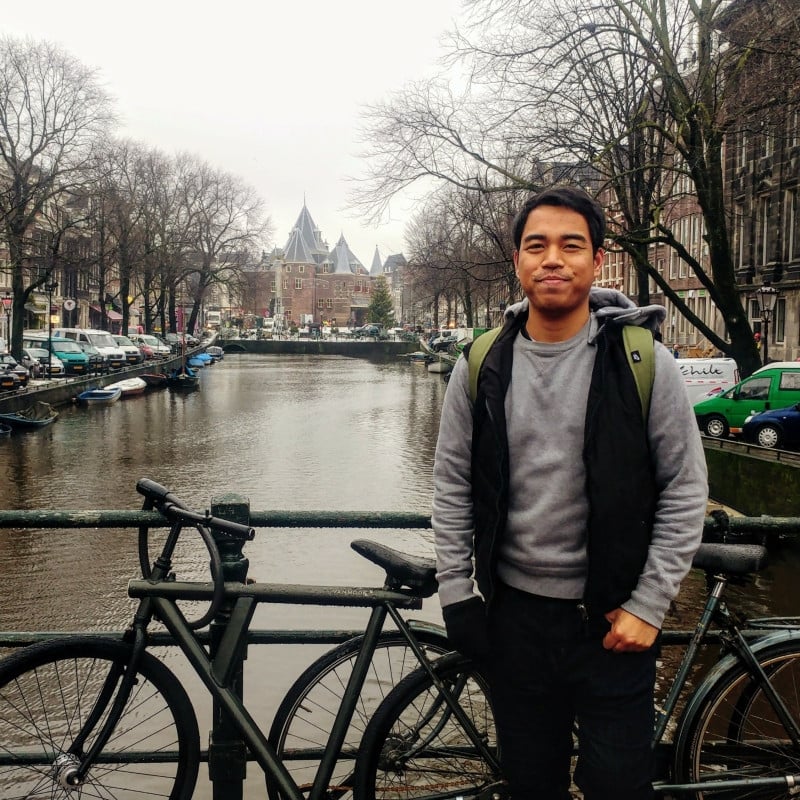 If I can impart anything from this experience, the thing I would say the least is to also apply for a scholarship in the UK. I believe we all have our unique stories and I want you to accept and believe in the events happening in your life at the moment. Be good in your craft and have patience, trust, and perseverance. Above all, dream big and grab any opportunity that comes your way. When you take those opportunities, doors open to countless possibilities.
Also read: How to Apply for a UK Tourist for Philippine Passport Holders