The Filipino diet may not be considered as traditionally healthy when compared to our Southeast Asian neighbours. We just love our pork dishes and especially our Cebu's best lechon! There is also a misconception that it's either tasty or healthy but thankfully so, this is getting debunked as more young Filipinos are transitioning to a healthier lifestyle.
Also read: Cebuano Street Food That Deserves Netflix Screen Time
Supply will always try to meet demands, and Cebu is now being open to the delicious and healthy world of vegan and vegetarian dishes. Whether you are a curious Cebuano, a vegetarian local or a first-time traveller, here are our top picks of the best vegan and vegetarian restaurants in Cebu.
1. Wellnessland Health Institute and Vegan Cafe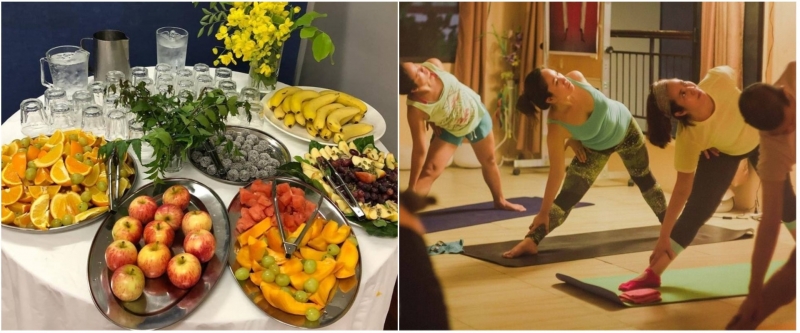 Wellnessland Health Institute and Vegan Cafe is not only a vegan cafe but also a total holistic centre for promoting healthy bodies inside and out through healthy diet and detox. Truly a gem for vegans and vegetarians in Cebu! Check out their detox programs and learn more about their mission. It might be the kind of retreat you are looking for if you want to transition to a healthier lifestyle!
Address: 314-C Sikatuna, Barangay Zapatera, Cebu City 6000, Philippines
Operating Hours: 8.30am – 5.30pm
Must Try: Guilt-free Pizza, Detox Juices, lactose-free Ice Cream
2. Lun-Haw Vegan Cafe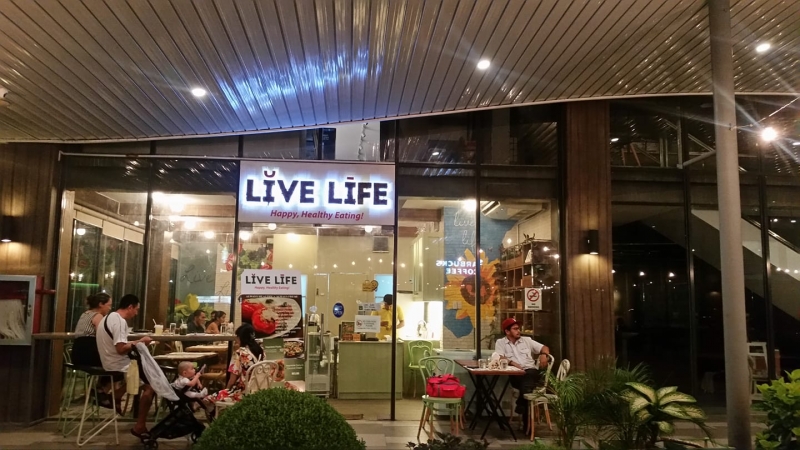 International cuisines are made healthy and guilt-free at Lun-Haw Vegan Cafe. From the veggie version of the famous Korean bibimbap to the classic Italian lasagna and pesto pasta, you will surely find something suited to your liking!
Address: 82 N Escario Street, Ground floor, The Maxwell Hotel, Cebu City 6000, Philippines
Opening Hours: 11am – 11pm
Must Try: Vivimbap, Lasagna, Mango Salad, Pesto Pasta
3. Planet Vegis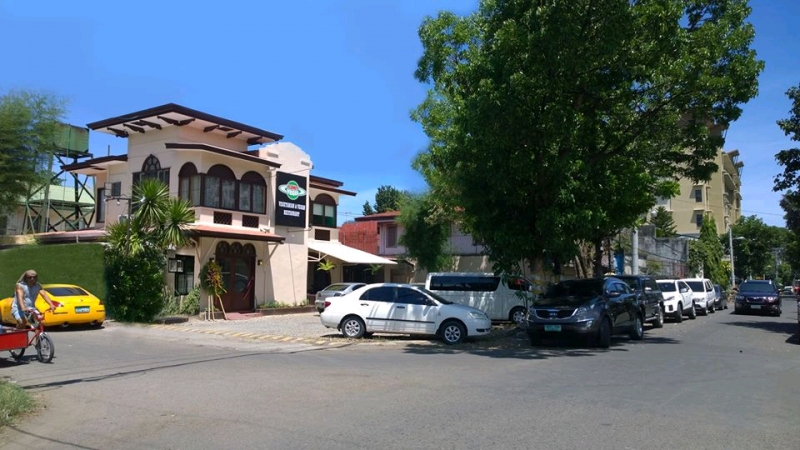 Planet Vegis is where vegetarians can enjoy the all-time Filipino favourite meat dishes such as crispy lechon kawali, grilled pork BBQ and beef tapa. Guilt-free and animal-friendly, their veggie meat will fool even your most voracious meat-eater friend!
Address: Osmena Street, Guadalupe, Cebu City 6000, Philippines
Operating Hours: 11am – 9.30pm
Must Try: Mock Beef Tapa, Vegan Lechon Kawali, Salad
4. Live Life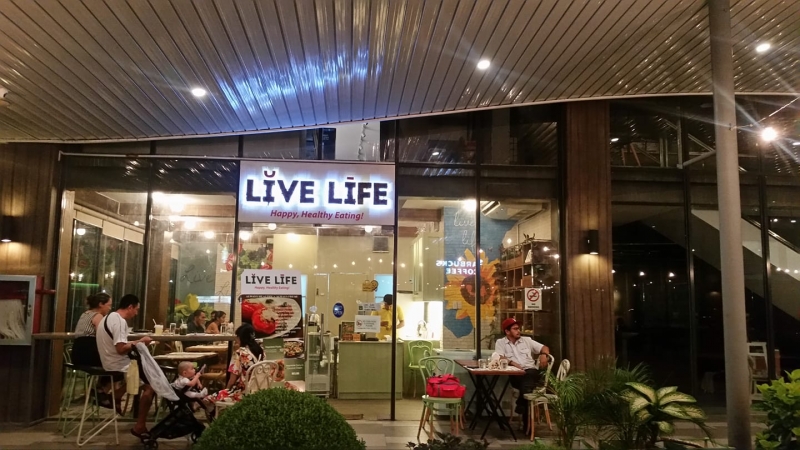 Live Life might not sound like your typical restaurant name but they definitely promote living life to the fullest through living healthy. One can sample the famous Filipino dessert halo-halo without the guilt of taking mama cow's milk. As an alternative but equally delicious, they use almond milk which is also good for lactose intolerants.
Address: Axis Entertainment Avenue, Escario Street, Cebu City
Operating Hours: 11am to 10pm
Must Try: Vegan Wrap, Mongo Soup, Chili con Tofu, Mango Shake
5. Kits Kitchenn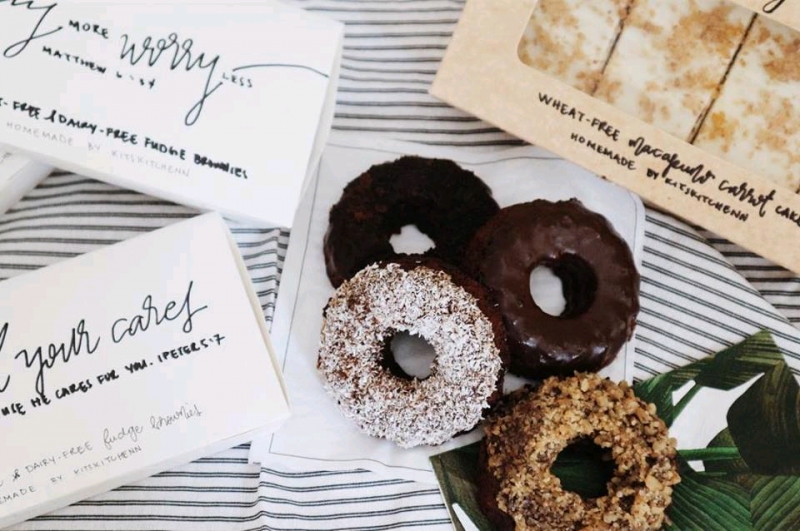 Of course, what should come after every good meal is the most satisfying slice of dessert! Kits Kitchenn (and yes, with two n's) is taking the 'guilt' out of most people's guilty pleasures, cakes and doughnuts! Serving to the minority market, their homemade goodies are healthy, lactose intolerant-friendly, wheat-free and vegan-friendly.
Address: Rustans Supermarket, Ayala Center Cebu
Opening Hours: 12pm to 8pm
Must Try: Everything! And seriously, the doughnuts!
Also read: 5 Fun Activities in Cebu City to Get You Fit and Summer Ready
Even if you are not a vegan or vegetarian, we truly urge you to try these establishments. It's a good thing to want to be healthy in the choices of food that you eat. And, as a support to our vegan and vegetarian neighbours and travellers, let's help keep this noble community alive.
If you are a vegan or vegetarian and somehow these restaurants have missed your favourites, do try it and give us a shout out at our IG: @tripzillaph. For vegan and vegetarian travellers, enjoy the best of Cebu's travel destinations that will make you really fall in love with the island!