It's official! Pantone recently revealed the colour of 2022 — Very Peri. In a press release, Very Peri was described as "a periwinkle hue that combines the steady tranquility of blue with an energetic infusion of red." This year's Ultimate Gray + Illuminating suggests hope for a brighter future, so it is not surprising that beyond the happiness and warmth, Very Peri also symbolises the "empowering feeling of newness."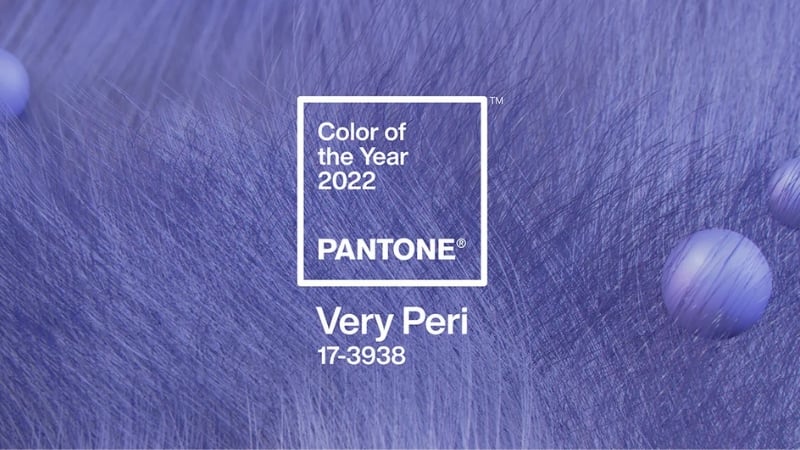 There's a deeper meaning to having Very Peri as the official colour of 2022. It's more than a mere marketing ploy or just some hype and gimmick; Very Peri is a tangible reminder of survival, resilience, and healing.
Apart from Very Peri, we also looked for other shades and hues that are expected to rule 2022! New Year is a celebration of beautiful new beginnings, and it's just right to treat yourself to a little something. Whatever it may be and whether you prefer neutrals or vivid colours, you'll indeed find something on this list!
Also read: Here's Why We Absolutely Adore the New Purple Colour for the iPhone 12 and 12 Mini
Aesthetic items in Very Peri and similar hues
1. These Van Gogh ceramic teacup and saucer sets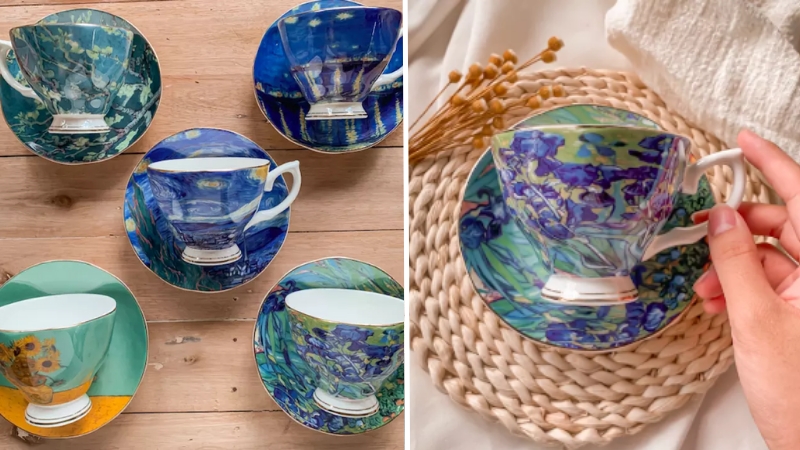 Look forward to better days with every sip from one of these Vincent Van Gogh artwork-inspired ceramic teacup sets. It's not just the hints of Very Peri that made us put this item on top of the list, but also how the works of Vincent Van Gogh were known to comfort him in times of sorrow and anguish. Undoubtedly, these teacups perfectly captured the spirit of Very Peri!
Treat yourself and order a set on Lazada for ₱1,250.
2. These gift-ready journal boxes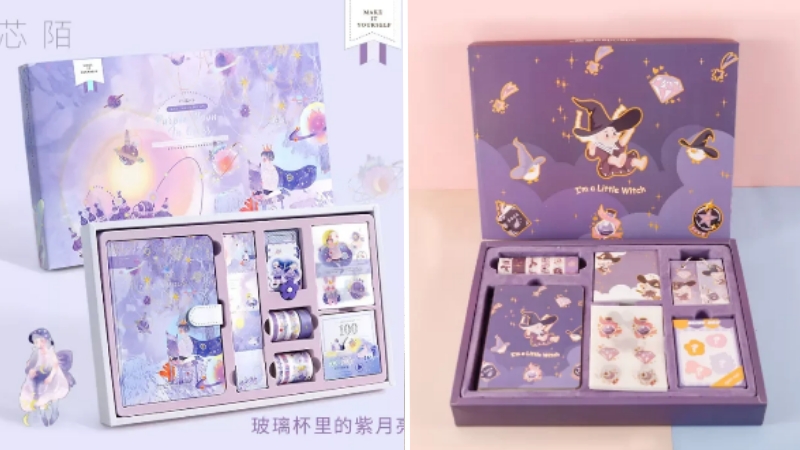 These well-curated gift boxes are a perfect way to bring joy to whoever will receive them! There are more than five variations and different packages, so make sure to read the description well.  Now that it's time to set new habits and goals, maybe journalling will be a part of your list.
Order a very peri-themed journal box on Lazada for ₱799.
3. This revenge travel-ready suitcase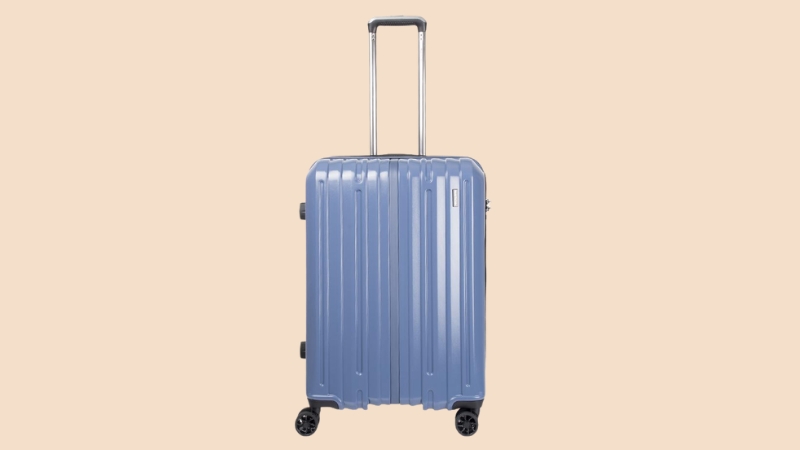 Could 2021 be the year for revenge travel? We sure hope so! With domestic travel slowly restarting, everyone is excited to start and explore the Philippines again. Carry this Very Peri travel luggage along with you as you take your much-awaited getaway in today's new normal.
You can order this suitcase on Lazada for ₱3,920.
Also read: 10 Things to Expect When Riding a Plane During the Pandemic
Stylish items in neutral and earth colours
4. This soothing wall art set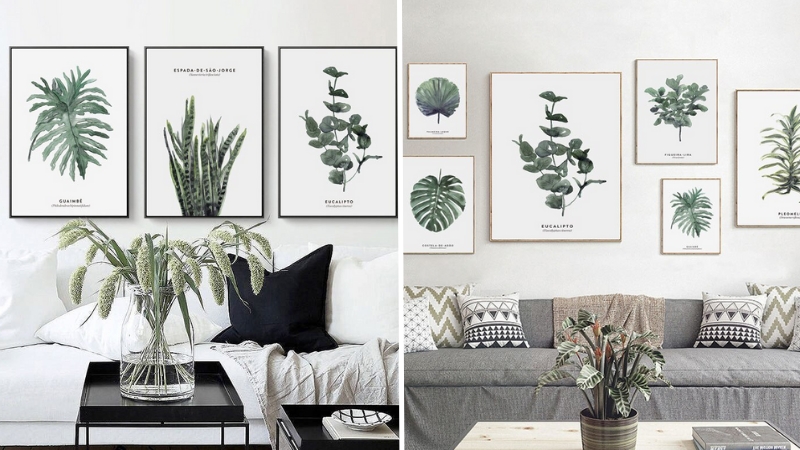 They're still in — after all, neutral and earth tones are like a gift that keeps on giving. This color palette is easily the crowd-favourite for 2021, and we can all agree to that. Like the feeling of warmth that we get from looking at Very Peri, neutral and earth tones have this enchantment that will make you feel comfortable and at home. We think this wall art set deserves a spot in your home! These are prints on canvas, which makes them more durable and long-lasting.
Depending on sizes, you can buy these on Shopee from ₱89 to ₱299.
5. These handmade utensil or pen holders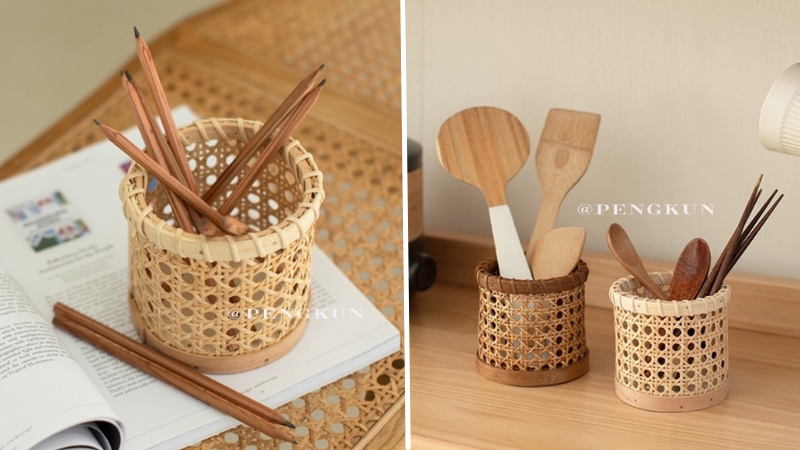 Ditch the plastic and go for these handmade holders for your pen and utensils! These traditional pieces go well with everything, too! We have an inevitable fondness for native and handmade materials because the quality always matches their beauty.
This solihiya organiser is available on Shopee for ₱354.
Also read: 10 Boho Decor Items for That Long Overdue Home Upgrade
6. This pitcher-perfect kitchen item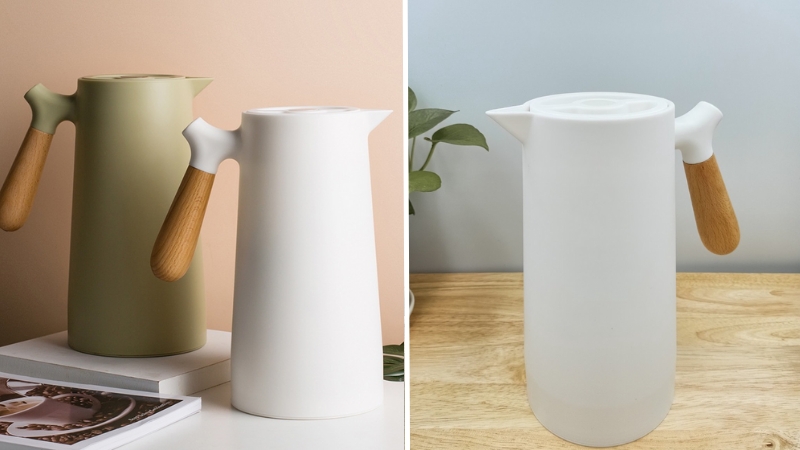 It has been proven that PET bottles contain toxic chemicals. If you're still reusing them for drinking purposes, think again! Switch to a more sustainable and healthy lifestyle with these aesthetic pitchers. You can even use them for either cold or hot drinks.
Order this on Shopee or Lazada from ₱325 to ₱380, and welcome the new year with a perfect new item!
Must-have items in pastel tones
7. This royal chair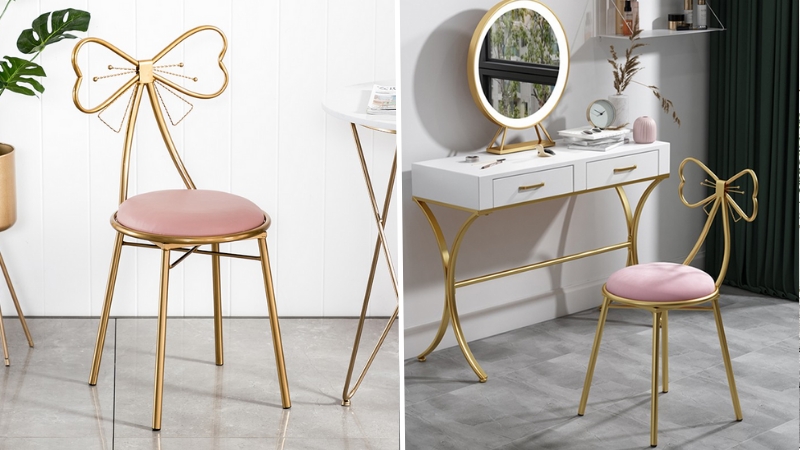 The idea of combining pink, velvet, and gold seems to ensue into something stunning but expensive. This unique chair will prove us all wrong. You can now feel like royalty for less with its affordable price tag!
You can order this elegant chair on Shopee for ₱778.
8. This pegboard display holder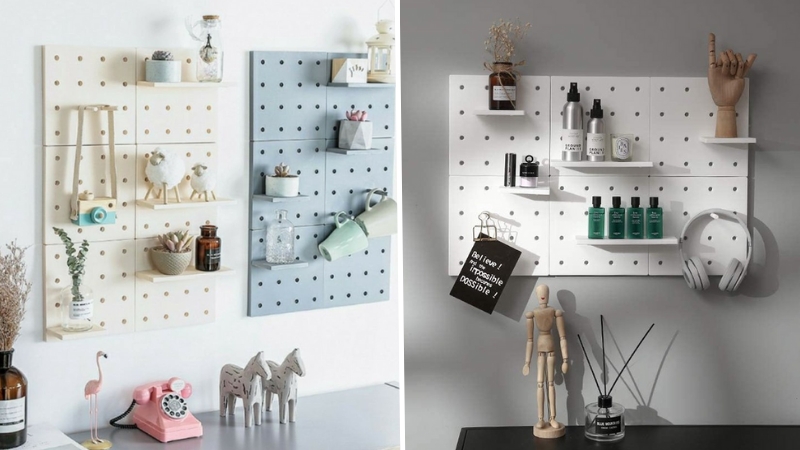 Pegboards offer a unique and efficient way of storing and organising. Whether or not it's for your hobbies, these will look pretty either way, especially when carefully curated. Because these pegboards are available in pastel colours, your decorative displays will be better highlighted!
Start creating your own mood board and buy these on Shopee or Lazada for ₱69 to ₱99 each.
Also read: Pastel Kitchen Appliances: 10 Lazada Items We're Drooling Over
9. These pastel-coloured retro lamps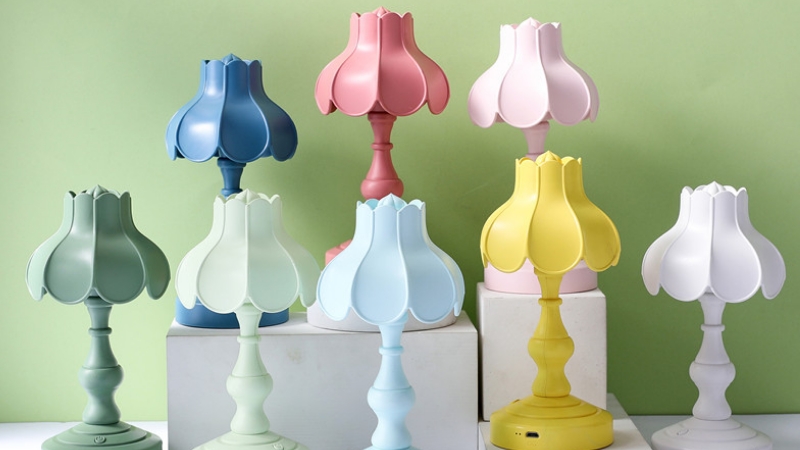 Who here is strong enough to ignore the charm of these candy-coloured lamps? We seriously hope that they'll make one in Very Peri, too! It's a youthful and fun take on retro lamps, and we're glad to know that more and more statement items from before are making their way back to current times.
These rechargeable retro lamps are available on Shopee for ₱288.
Also read: Top Retro Espresso Machine Models on Shopee & Lazada
New Year, new colour, and new finds to celebrate life! May your 2022 become as Very Peri as it can possibly be!