Wake up, eat, work, eat, sleep, repeat. As someone who normally works from home, I felt that my daily routine wasn't too affected by the community quarantine — until the first weekend rolled around, that is. That's when I realised that something important was missing from the equation: quality time with my friends and extended family.
And so now more than ever, many of us are grateful for video calling apps; they make being away from our loved ones significantly less difficult. Drinks with friends on a Friday night? It's possible. (We call them e-numans nowadays! Get it?) Oh, and count us in for Sunday lunch with the family, too — just make sure to help lolo and lola set everything up!
Haven't hopped on board the video chat train yet? Then you might want to find an app that's perfect for you. We've done the work and found the 10 best video calling apps that you can download for free! Now, all you need to do is choose. 
Also read: 18 World-Class Museums You Can Explore on a Virtual Tour
Video calling apps for iOS, Android, and desktop
1. Zoom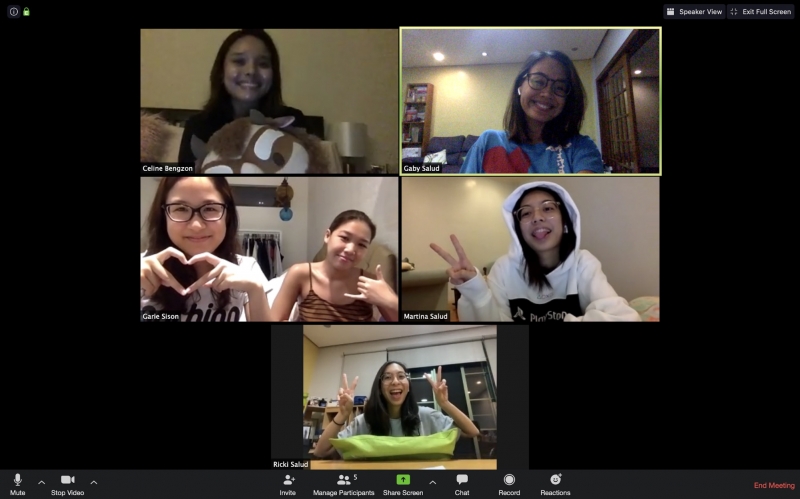 Does this screencap look familiar? We're pretty sure you've seen tons of photos of your friends' Zoom sessions all over social media by now! One of the most popular video calling apps for conference calls and remote classes, Zoom is an easy favourite for online barkada hangouts.
All you need to do is start a call, then send a link or conference code to your friends (no Zoom apps needed for them to join in!). The free version can host meetings with up to 100 users, and can display up to 49 people at the same time, depending on your device. The fun virtual backgrounds, beauty filters, and HD quality are great bonuses, too! Zoom party, anyone?
Note: Zoom's free version has a 40-minute limit for meetings with three or more persons; this limit is waived when new users host a meeting for the first time. When your video does time out, you're welcome to start a new one!
2. Facebook Messenger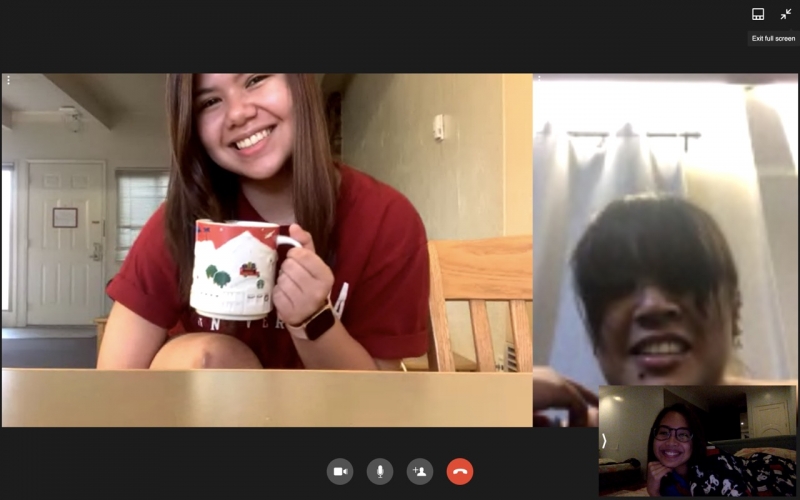 A recent discovery: Video calling with Facebook Messenger is actually pretty decent! It's a particularly great choice because most people already have Facebook — or at the very least, Messenger — accounts. Up to 50 users may join in on calls; however, only six people can be shown on screen at one time. This being said, it's an ideal choice for more intimate meetings with your loved ones.
Here's the best part, though: While you can video chat via the app, you can also make use of this feature just by being logged in on the web. Easy peasy, right? No fancy instructions needed! If you're planning a video call with someone who isn't so techie, Facebook Messenger is a very user-friendly option!
3. Skype

One of the very first video calling apps to be invented, Skype can accommodate video calls with up to 50 people, and can display a maximum of five video feeds at once. If you happen to be in a call with a group of more than five, then the most active speakers will be the ones visible on screen.
We particularly love this app because it's easy to use, and comes with additional features such as simultaneous in-app messaging, as well as screen sharing and video recording. Pretty handy, don't you think?
4. Houseparty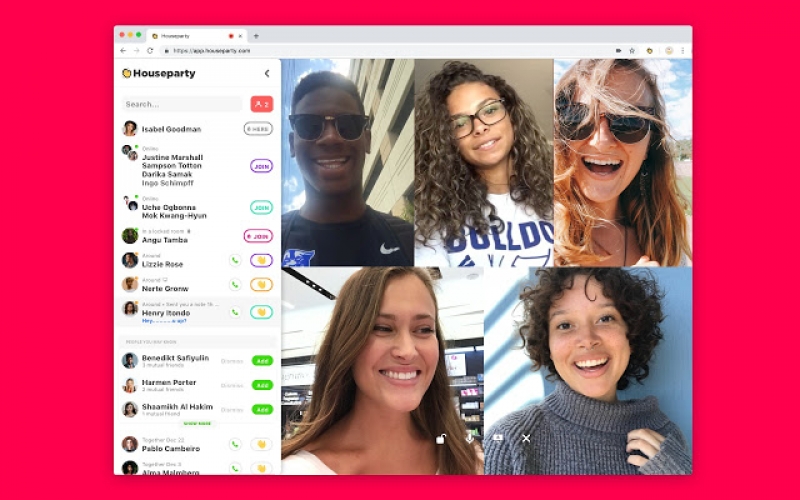 Not satisfied with your average video calling apps? Houseparty is perfect for anyone looking for more fun and interactive features. It's most popularly known for allowing users to play QuizUp (a.k.a. a fancier, digitised version of Pinoy Henyo) over video chat — but it's packed with a whole lot more! With Houseparty, you can also play games and quizzes that include Pictionary, Quick Draw, and Trivia.
Once you sign up, you can instantly add friends from Facebook or your phonebook and start a call (or in this case, a house party). You'll also be able to see if your friends have any active house parties, and you can quickly join in with a simple tap. House parties are limited to eight people, and anyone can join in provided that there's enough room available. However, if you don't want anyone coming in unannounced, you also have the option to lock your video chat! 
5. Google Duo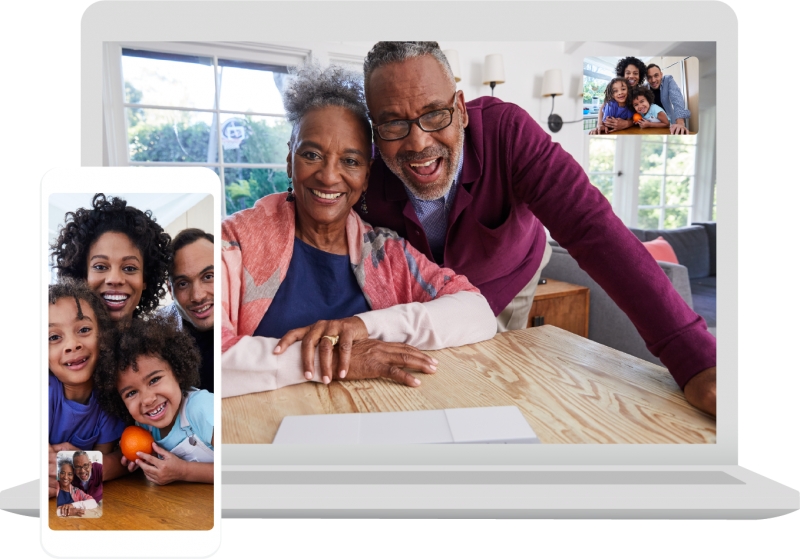 Another one of the under-the-radar video calling apps on this list, Google Duo is easy to use and can accommodate calls with eight people at most. If privacy is one of your non-negotiables when narrowing down your choice of video calling apps, then you'll be happy to hear that calls on Google Duo are always end-to-end encrypted, regardless of how many people are active.
Besides cute effects and filters, one of the app's unique capabilities is its "Knock Knock" feature, which gives you a live preview of the person calling you before you even answer. In other words, you can take a sneak peek at your friends and find out if you'll need to quickly change out of your pambahay outfit before picking up!
6. Line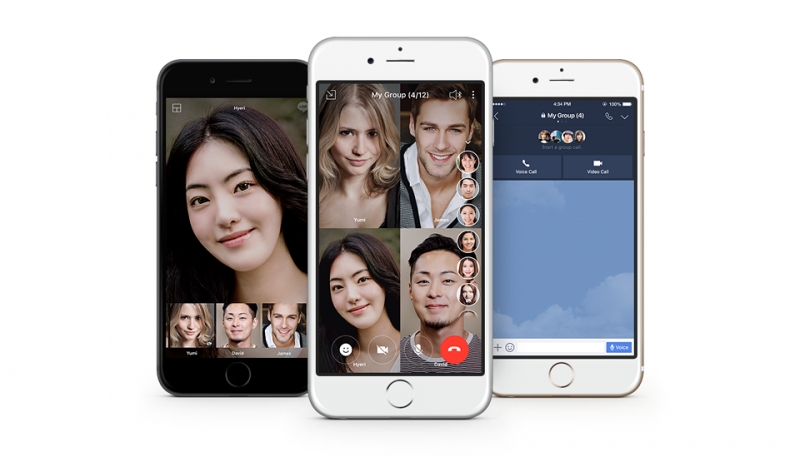 Line isn't simply your run-of-the-mill messaging app; it actually doubles as one of the better video calling apps on the market. While only four video feeds dominate the screen, Line can accommodate video chat groups of up to 200 — and for free, too!
Just like with other apps on this list, you can make use of a range of camera effects and features while on video chat. Another interesting feature? Line allows you to create live polls in the middle of your meetings, something that'll definitely prove to be useful when making important decisions with a big group!
7. Google Hangouts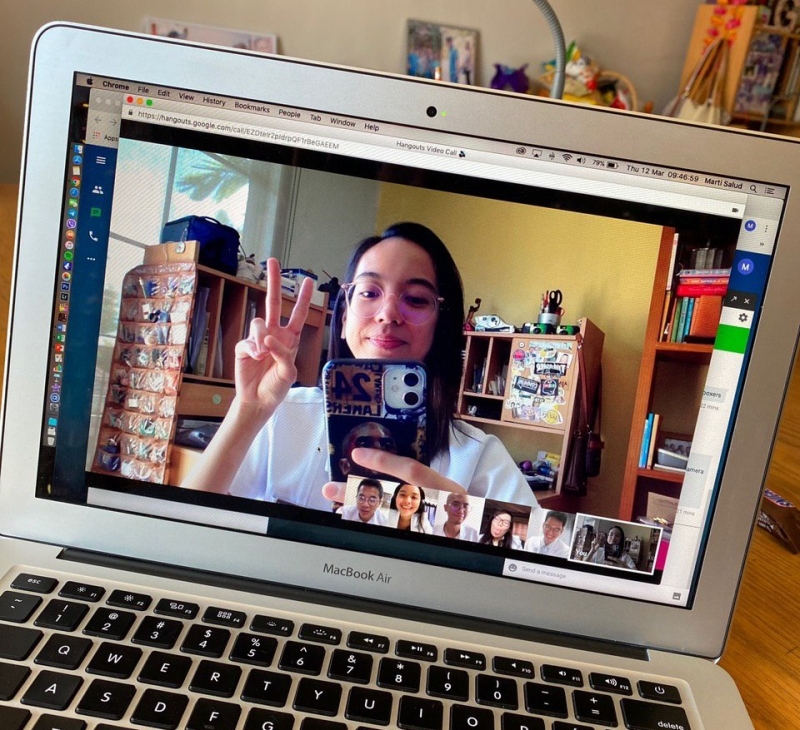 Google Hangouts is another no-frills video calling app you'll want to consider. All you'll need is a Gmail account — and well, don't most of us have our own already? If you happen to prefer making video calls from your computer, then all you'll need to do is access Google Hangouts via the Gmail sidebar. It's as simple as that!
Once you start a video chat, you can send the generated URL with your friends — as many as 25 people can join in! The catch is that only one user (whoever is currently speaking) takes up most of the screen, while the rest only show up in small icons. But the app makes up for it with extra features like emojis, stickers, GIFs, and screen sharing!
8. FaceTime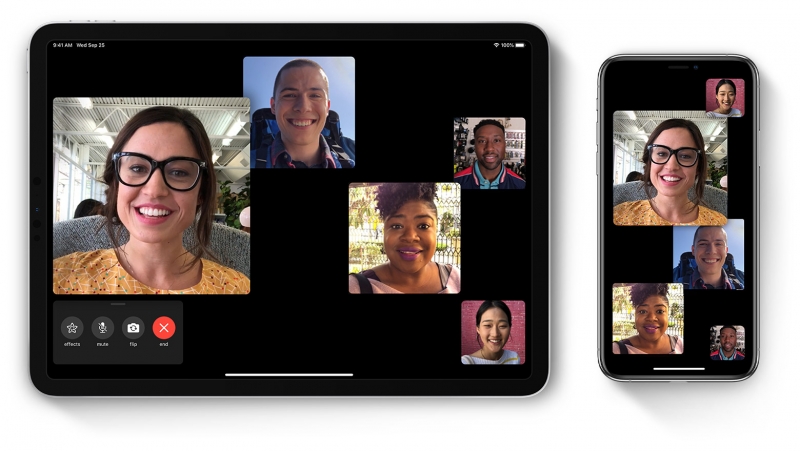 Of course, Apple users are no strangers to FaceTime. However, if you aren't active users, did you know that the app has rolled out a lot of helpful updates since it was first launched? While I personally used to find it overrated, I find that its latest features make it one of the top video calling apps to choose from.
FaceTime allows up to 32 people to join in a call, with the five most active speakers having the most prominent video feeds. To spice things up, you can also make use of camera features, filters, and — if your devices are the most up-to-date — animojis and your personal memojis!
* Available on iOS and desktop for Mac only.
Video calling apps for iOS and Android phones and tablets
9. Instagram
I personally find Instagram to be one of the most underrated video calling apps out there! While the app has had a video calling feature since 2018, not enough people have given it much notice. A surprise, given that most people on social media are heavy Instagram users. Case in point: Upon initiating a group video chat with some of my friends, they were shocked that this option even existed at all!
The app can host group video calls with a maximum of six people, and allows all users to be displayed at once. And of course, given that this is Instagram, you can make use of a whole bunch of video filters! The app has also recently rolled out a feature they call "Co-Watching" — basically, it lets users browse through feeds, liked photos, and saved photos together while on video chat. Sounds like the perfect opportunity to fawn over cute videos together, don't you think?
10. JusTalk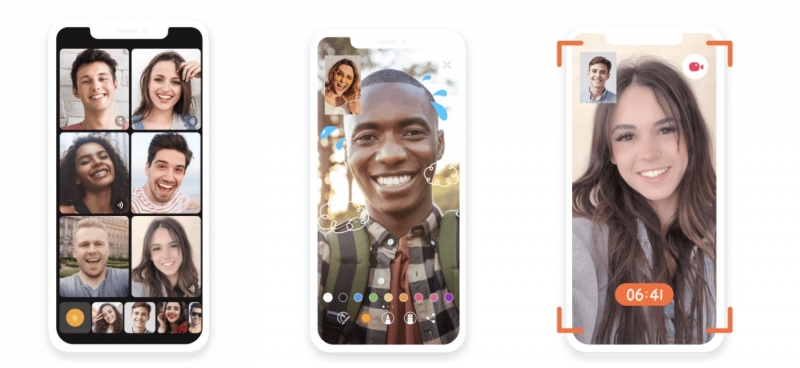 JusTalk is best loved for its high-definition video calls, end-to-end encryption, and exciting games you can access for free! Up to 50 participants may take part in a group chat; but similar to other video calling apps, the six most active speakers get the most screen time.
We don't doubt you and your barkada will enjoy playing JusTalk's multiplayer games together in real time! The live image sharing, video recording, and doodle features are great bonuses, too.
Also read: Love Lockdown: 6 Tips for Surviving Your Quarantine-Induced LDR
Have you found a video calling app that meets your needs? Download away — your socially distanced hangouts await!
---
Featured image credit: Gabriel Benois | Unsplash.