Due to recent events these past few weeks, the world has had to adjust to a more homebound lifestyle. For public health and safety reasons, nearly every single public institution has closed down indefinitely. A virtual tour presents a safe alternative in these times, especially for those who would still like to travel the world somehow. And it's a good thing that some of the world's most famous museums have  (virtually) opened their doors to the Internet!
Now, people from all over the world can enjoy the digital collections and exhibits of these museums. In some, you can even have a 360-degree look around as if you're really there! Sure, it's not the same as seeing the works in person. But at least with these virtual tours, you can zoom in the artworks as close as you want, and stare as long as you want. After all, they're not going anywhere! That said, here are 18 fascinating museums that you can explore right at home. 
Museums in Asia that you can explore on a virtual tour
1. National Gallery Singapore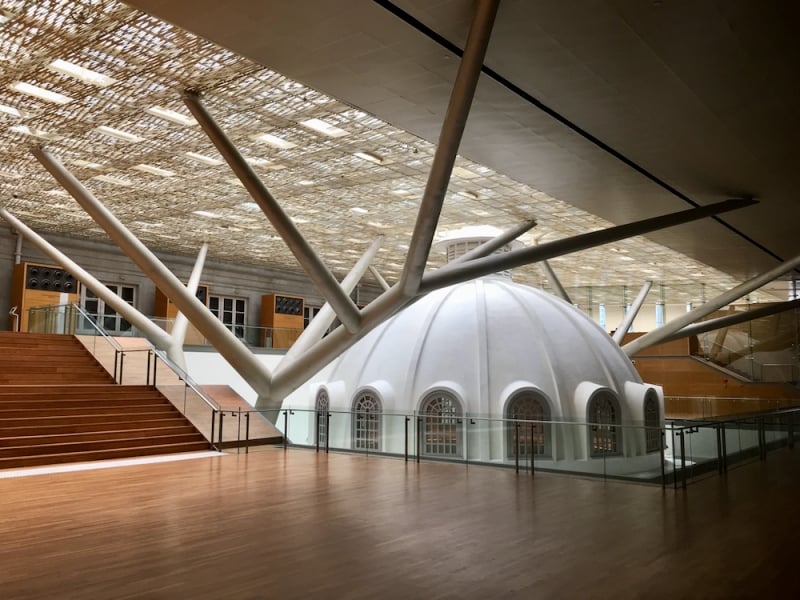 With over 9,000 artworks, the National Gallery Singapore houses the world's largest public collection of Southeast Asian modern art. Through its virtual tour, get to see different paintings, sculptures, and installations. Most of these depict life around the region, spanning the 19th century to the present. You can also go around some parts of the museum and click on works that you'd like to know more about. See — it's like you're really physically there! 
Access it here. 
2. National Museum of Modern and Contemporary Art — Seoul, South Korea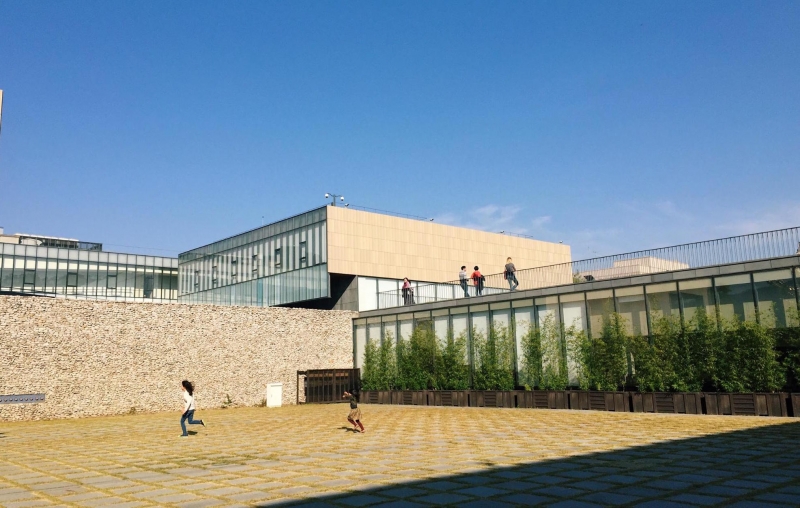 This museum is one of the most popular in South Korea, and now you can see why — straight from your computer. Wherever you are, you can access their virtual tour, which takes you through all six floors of Korean and international contemporary art. Aside from the flagship branch in Seoul, it also has three other branches in Gwacheon, Deoksugung, and Cheongju.
Access it here. 
3. Power Station of Art — Shanghai, China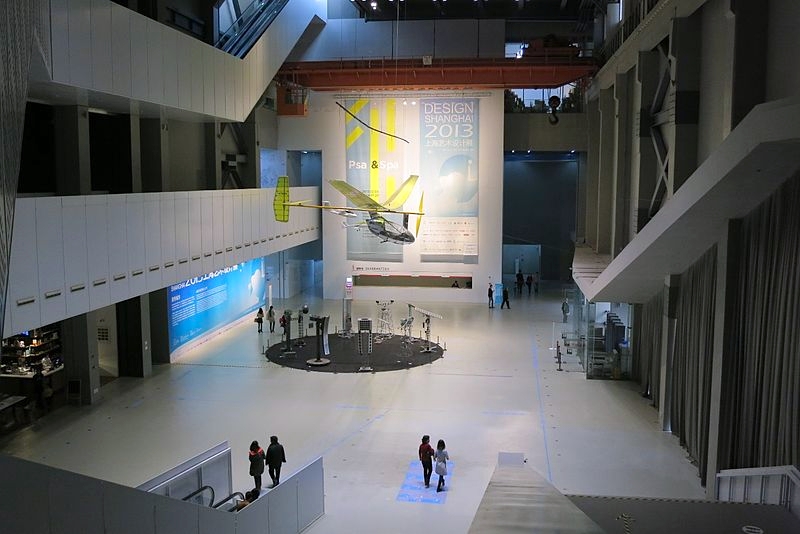 The Power Station of Art used to be a power plant up until 2012, hence the sharp brutalist interiors that you'll notice as you take the virtual tour. Aside from its art collection, you can also take a tour of its history! It's the first state-run contemporary art museum in mainland China and home to the high-profile Shanghai Biennale. 
Access it here. 
Also read: 10 Stylish Airbnbs in Shanghai That You Have to Check Out
4. Tokyo National Museum — Japan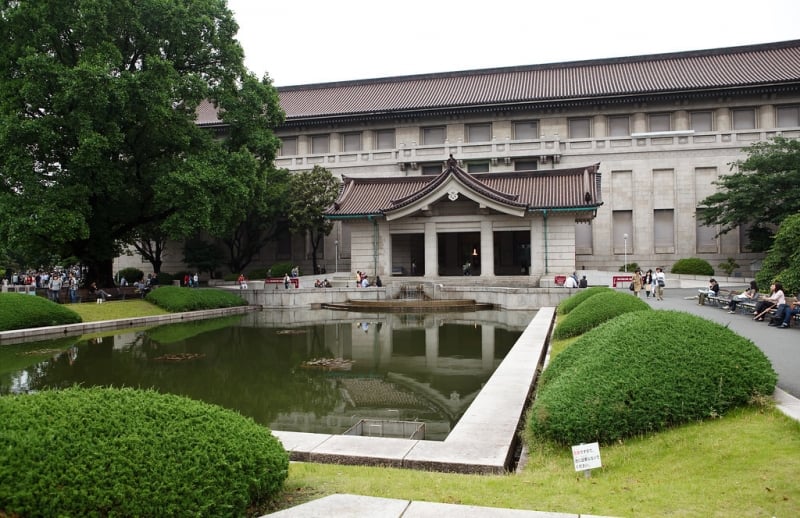 The Tokyo National Museum houses the world's most comprehensive collection of Japanese art. This includes ancient ceramics, sculptures, samurai swords, woodblock prints, and kimonos — some of which you can check out online. You can even see up close the Maple Viewers: a painting on a folding screen that features maple foliage in autumn. 
Access it here. 
Also read: Our 3-Day Tokyo Trip: Guide, Itinerary & Tips for Filipinos
5. National Museum — New Delhi, India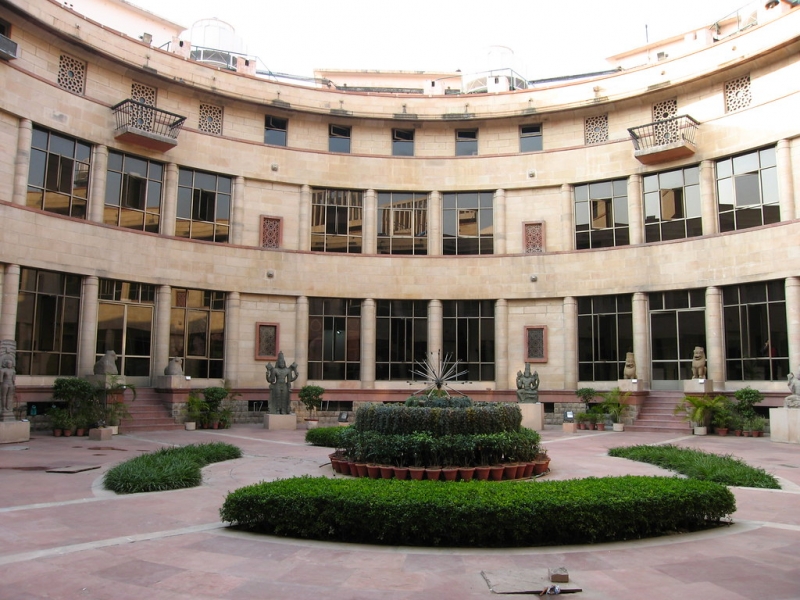 The National Museum in New Delhi has been India's premier museum since opening in 1949. Its collection features artworks and artefacts spanning 5,000 years of history — from prehistoric archaeology and ancient manuscripts, to decorative arts, jewellery, and religious sculptures. Over 600 of these items are curated in its digital exhibit. 
Access it here. 
6. Barjeel Art Foundation — Sharjah, United Arab Emirates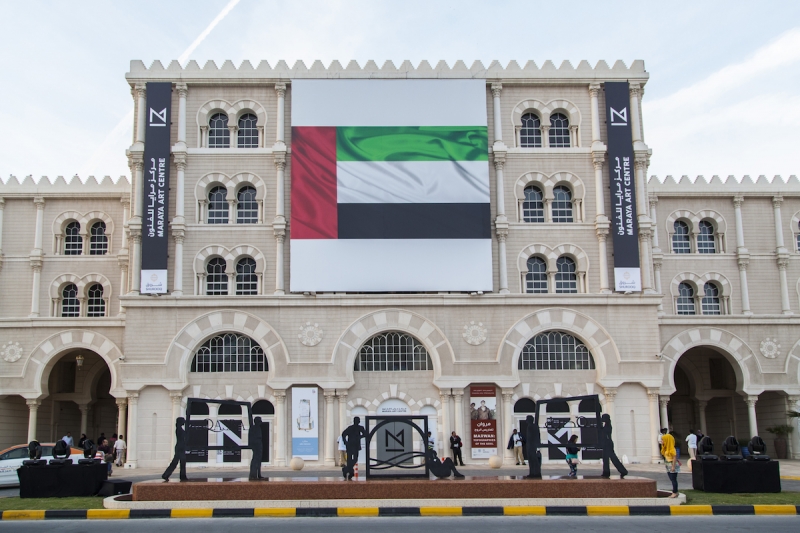 The Barjeel Art Foundation is a private, non-profit museum in the United Arab Emirates. It's home to the personal art collection of renowned columnist and researcher, Sultan Sooud Al Qassemi. This collection is centred on contemporary art by Arab artists, both from the local and global scene. And of course, most of the artworks are available for online viewing.
Access it here. 
Also read: 5-Year Multiple-Entry UAE Tourist Visa Now Open to Pinoys!
Must-visit museums in Europe offering virtual tours
7. British Museum — London, England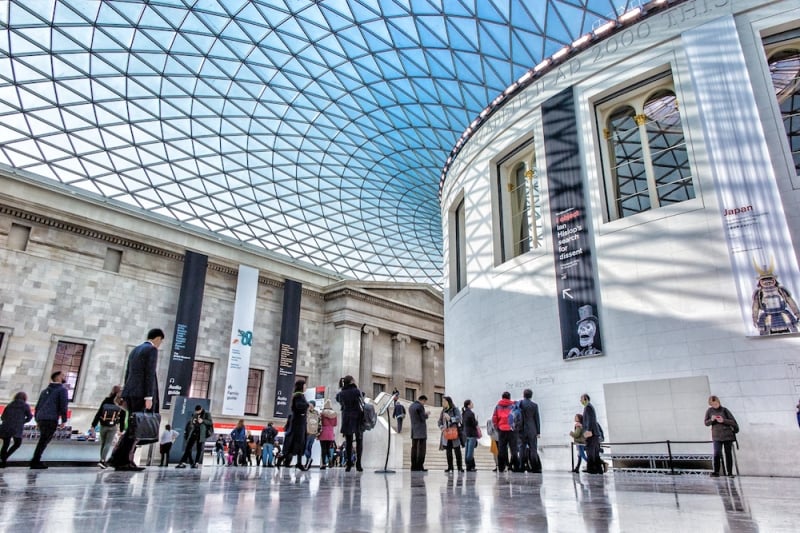 The British Museum boasts one of the largest collections in the world. It has around eight million artefacts retracing the history of various civilisations. And thanks to this virtual tour, you can see most of these fascinating pieces of ancient history. From the ancient Rosetta Stone, Egyptian mummies, Assyrian lion hunt reliefs, to the Parthenon Marbles — these are just the tip of the iceberg! 
Access it here. 
Also read: London Attractions: 15 Locations To Complete Your English Experience!
8. The Louvre — Paris, France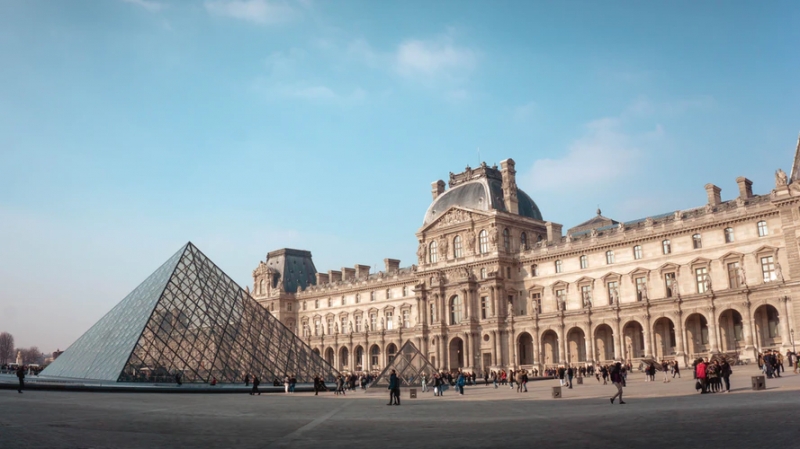 Step right into the world's largest art museum — all without even having to get up and out. The Louvre has taken it upon itself to offer virtual tours on its official site! Now's your chance to finally see some of its most famous exhibits, like the Egyptian Antiquities, the Galerie d'Apollon ceiling, and works from Michelangelo. In another virtual tour, you can take a look at the moat that surrounded the Louvre during its much younger days as a fortress. 
Access it here. 
Also read: When In France: Paris For First-Time Travellers
9. Musée d'Orsay — Paris, France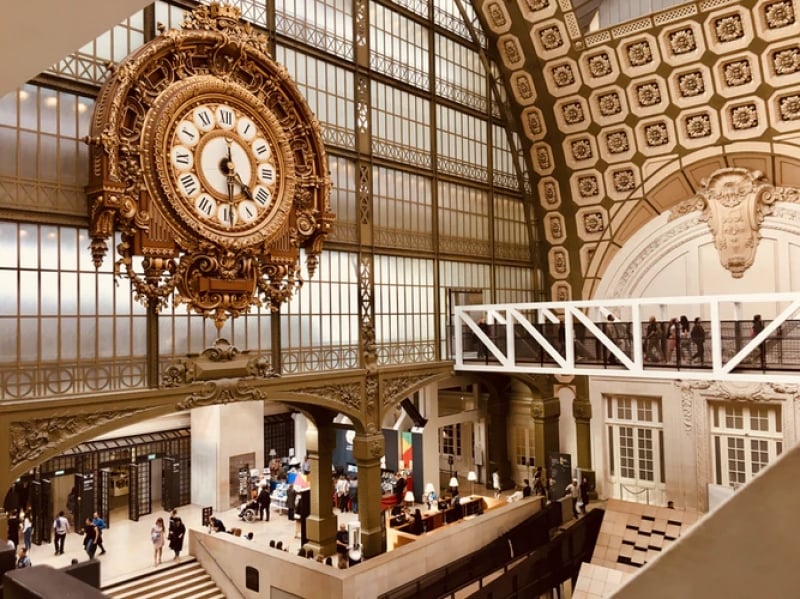 Another famous Parisian art museum on this list is the Musée d'Orsay. It was originally built as a Beaux-Arts railway station, before it became the massive gallery that it is today. It features works of French artists from 1848 to 1914, most of whom remained to be legends through the years. Be part of the virtual tour and take a peek at masterpieces by the likes of Cézanne, Degas, and Manet, to name a few. 
Access it here. 
Also read: These 10 Airbnbs in Paris Will Take Your Breath Away
10. Rijksmuseum — Amsterdam, The Netherlands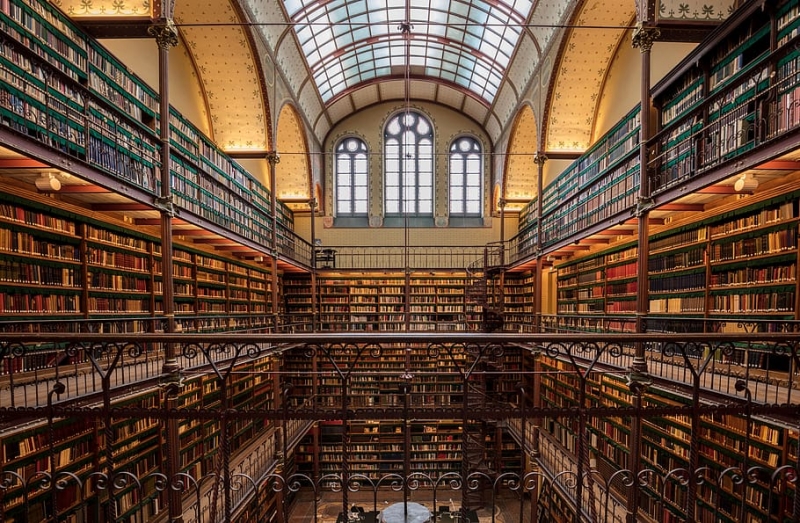 Explore the astounding works from the Dutch Golden Age through a virtual tour around the Rijksmuseum. Walk around its intricately decorated halls like you're actually there. Afterwards, take a look at a whopping 164,511 pieces of artwork that are all available for online viewing! If you're a fan of artists Vermeer and Rembrandt, you're definitely in for a memorable at-home cultural experience. 
Access it here. 
Also read: Top 10 Museums to Visit in Amsterdam
11. Van Gogh Museum — Amsterdam, The Netherlands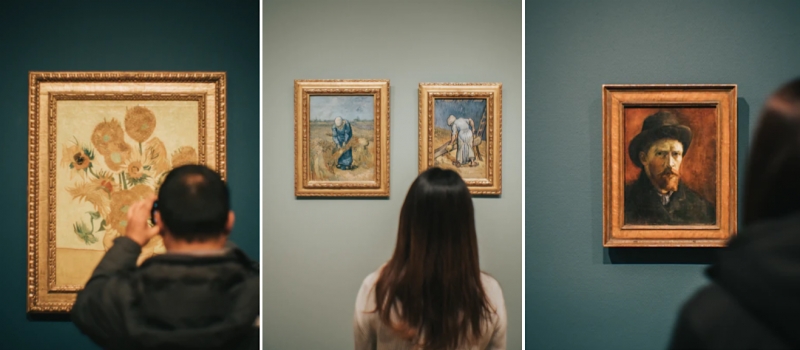 Missed the Van Gogh Alive exhibit when it came to Manila in the latter part of 2019? Well, here's your chance at redemption: a digital experience of Van Gogh Museum, a.k.a. the largest collection of Vincent van Gogh's works. This includes countless paintings, drawings, and even his personal memorabilia.
Here, you can have a closer look not only at the artist's masterpieces, but also at his life. There are even online exhibits on books he read and (gasp!) his love life. 
Access it here. 
12. Uffizi Gallery — Florence, Italy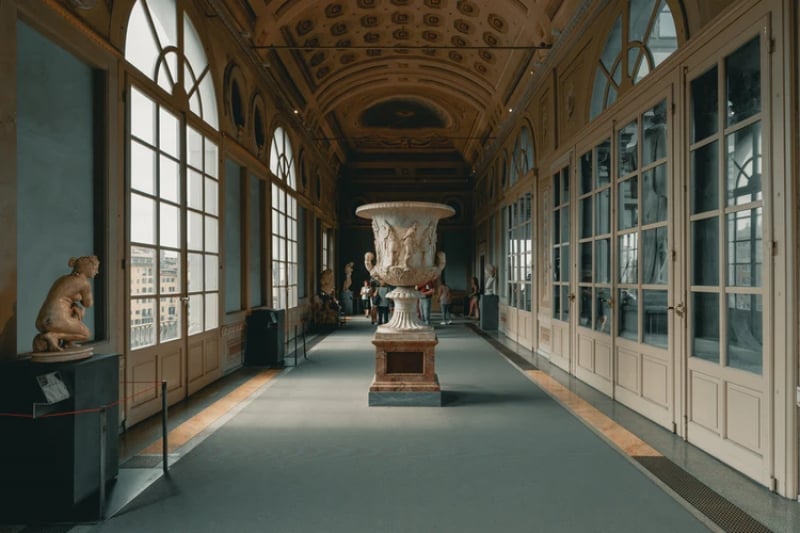 While not as famous as the other places on this list, the Uffizi Gallery holds its ground with an equally impressive roster. After all, it's home to the art collection of the de' Medicis: one of the most prominent families in Florence. The family was known for being huge patrons of the arts, and this gallery is testament to that. Take a virtual tour of its hallowed halls, as well as impressive Renaissance pieces. 
Access it here. 
Popular US Museums you can visit on a virtual tour
13. Metropolitan Museum of Art — New York City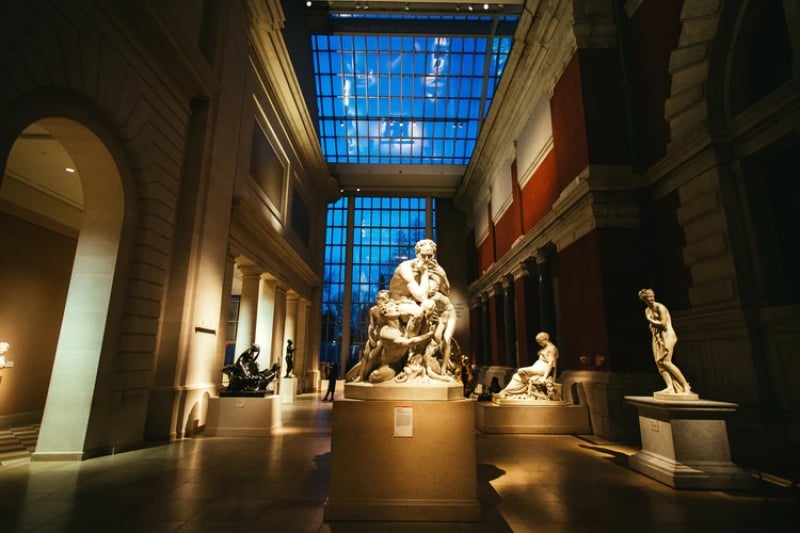 The Met collection features over 5,000 years of art from around the world. And not just visual arts, mind you, but also other forms like music, poetry, and even fashion! It has three iconic sites in New York City: The Met Fifth Avenue, The Met Breuer, and The Met Cloisters. And with its virtual tours, you can go through 26 digital exhibits and over 200,000 documented artworks of different eras.
Go from ancient Greek pottery to Renaissance masterpieces and then to modern sartorial treasures (Chanel and Dior, for starters!). Truly, there's something for every type of art enthusiast. 
Access it here. 
Also read: How I Spent 4 Days in New York City: Itinerary and Tips
14. Solomon R. Guggenheim Museum — New York City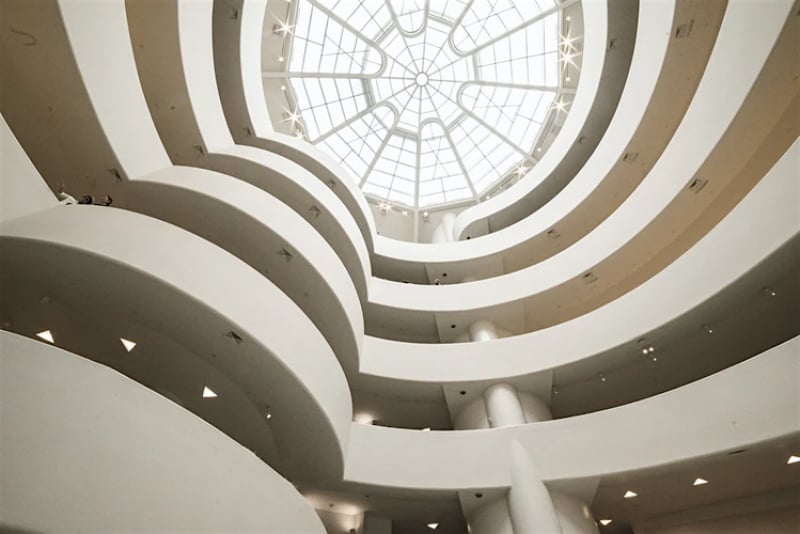 More commonly referred to as The Guggenheim, because honestly, its full name is quite a mouthful and we don't have all the time in the world. Or maybe we do — at least when it comes to an immersive online experience of this place.
Step inside and take a look at The Guggenheim's famous spiral staircase! (The whole place is an architectural marvel designed by the illustrious Frank Lloyd Wright.) Afterwards, go through its impressive collection of modern and contemporary art of different mediums: from paintings and photographs to performance pieces and conceptual installations.
Access it here. 
Also read: 8 Gorgeous Airbnbs in New York City for Every Kind of Traveller
15. Smithsonian National Museum of Natural History — Washington, D.C.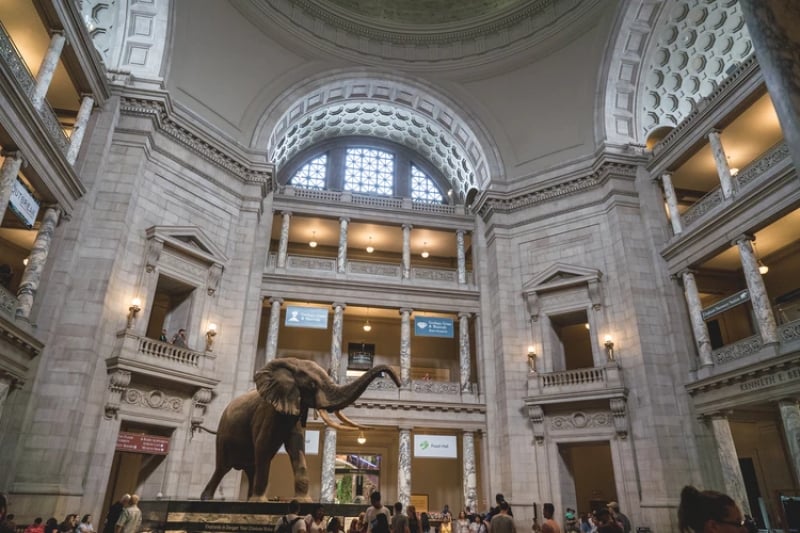 The  Smithsonian National Museum of Natural History is no doubt one of the most visited museums in the world — and with good reason. It has a massive archive of over 100 million objects and specimens that any science aficionado will fawn over.
That said, you have to try its virtual tour of the entire grounds, which includes a room-to-room walkthrough and full 360-degree views of permanent, current, and even past exhibits! And to answer your (or your kids') question — yes, you can see the mammoth and dinosaur skeletons up close without even leaving your house! 
Access it here. 
16. J. Paul Getty Museum — Los Angeles, California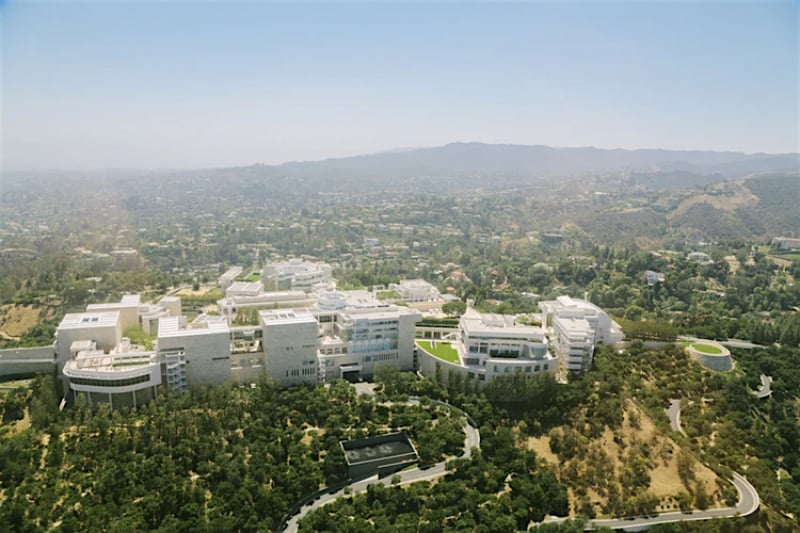 Meanwhile, on the West Coast, there's the Getty Museum. It actually has two sites: the Getty Center and Getty Villa. But for this one, we're focusing on the former.
You'll find this museum inside one of Los Angeles's most astonishing buildings, which offers panoramic views of the city. And though online visitors might not be able to experience those sights, a tour of its extensive digital collection should keep you occupied in the meantime. This collection has over 15,000 European masterworks, ranging from paintings, drawings, sculptures, manuscripts, to photographs. Some of these even go as far back as the eighth century! 
Access it here. 
Also read: 10 Instagram-Worthy Los Angeles Airbnbs for Your Next Trip to La La Land
Museums in South America that you can virtually walk through
17. National Museum of Anthropology — Mexico City, Mexico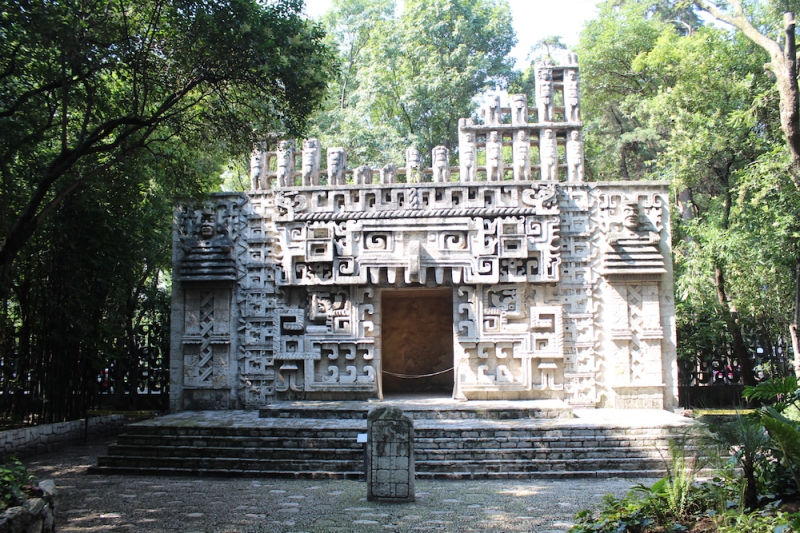 A virtual tour around the National Museum of Anthropology is a dream come true for history buffs out there. It's Mexico's largest museum, which houses the most important archaeological and ethnographic collections. Dedicated to the country's Pre-Hispanic heritage, it features various ancient artefacts — including some from the Mayan civilisation! Take a closer look at these fascinating sculptures and ceramics, each telling an interesting (and sometimes mysterious) story. 
Access it here.
Also read: Trip Of A Lifetime – The Best Haciendas in Mexico
18. Museu de Arte de São Paulo — Brazil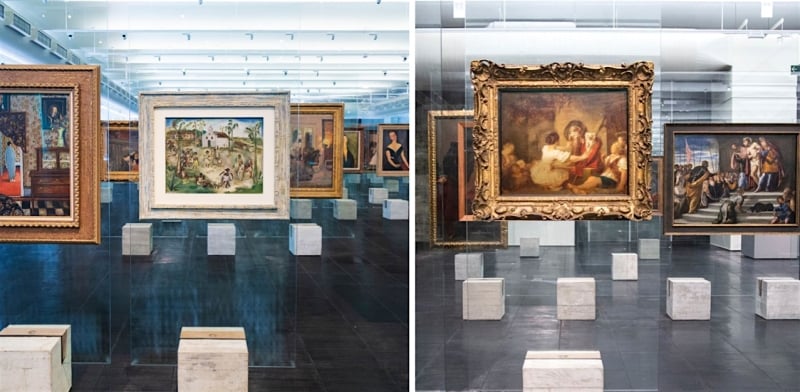 The Museu de Arte de São Paulo, or the MASP for short, is Brazil's first modern art museum founded by Brazilian businessman Assis Chateaubriand. Its current collection contains over 8,000 works from a wide range of historical periods all over Africa, Europe, Asia, and the Americas.
Go on a virtual tour and see portraits placed on clear perspex frames — making it look like they're floating mid-air! How cool is that? You'll find more different artworks as you go along, such as sculptures, photographs, and even a contemporary fashion exhibit. 
Access it here.
Also read: Museum Etiquette: Don'ts That People Still Do Anyway
So, now you have no excuse to skip on getting your culture fix! Which of these awesome museums are you most excited to take a virtual tour of? Afterwards, we'd love to know your thoughts on these! Don't forget to tag us on Instagram at @tripzillaph, and use our hashtags #TripZillaPH and #MakeTravelHappen!