Filipino travellers very well know the hassle and horrors of applying for visas. We invest time, money, energy, and emotions to get that all-important document when we want to travel to countries like South Korea, Australia and the United States of America. Some of us get approved on our first try. Others aren't so fortunate despite trying multiple times. If you're in that unlucky group, understand that it's not the end of the road. As a matter of fact, there are things you can do to change your situation — from asking for reconsideration to reapplication. Just take a look at these encouraging stories of fellow Filipino travellers.
Also read: Easiest to Hardest Visa Applications According to Filipino Travellers
1. Rosalie, US Visa
Age: 47
Occupation: Businesswoman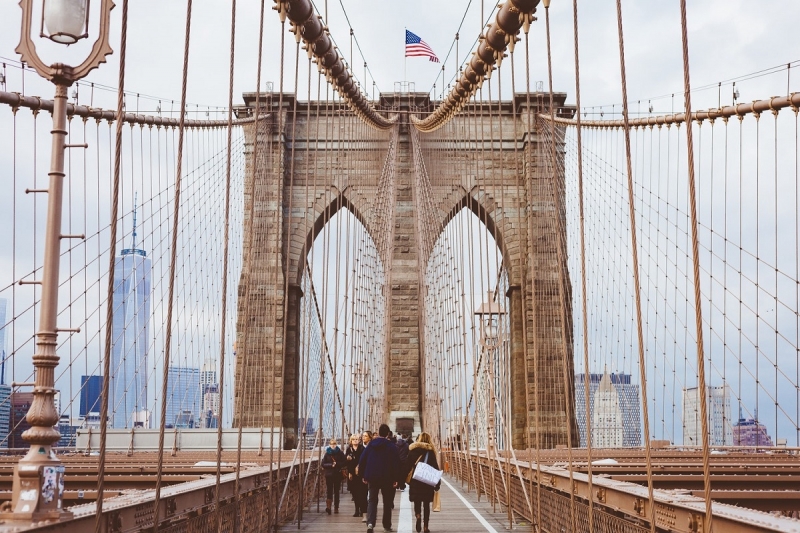 What happened
"I was denied a US Visa five years ago — I was told that I didn't have sufficient reason to come back, although I had a computer shop then. I reapplied last May 2018 and I was granted a 10-year visa. This time, I had three businesses to my name and toured Europe, Japan, Canada and a few Asian countries. It was easier getting a US Visa this time. I got a multiple-entry Japan Visa too. All agencies say that once you get a US Visa, other visa applications will be a lot easier as they don't have interviews like the US. Almost all visas are non-appearance already.
Advice to future applicants
"My advice during interviews is to just tell the truth. The consul will know if you are lying or not. And if it's God's will for you to go, then you will get a visa. If you are denied a visa, don't be depressed. It's just God's way of saying that that is not the place for you to go."
2. Ashbina, Schengen Visa (French Embassy)
Age: 23
Occupation: Business Development Manager

What happened
"To be honest, I don't really know what went wrong because I had all the required documents and I already got a Schengen Visa before. I was super confident I was going to get it! Unfortunately, I got denied. They said it was because they weren't sure if I was going to go back to the Philippines. I re-applied the week after (luckily Schengen allows reapplication right away unlike with the Japan and Korea Visa). I provided a lot of documents showing that I have a stable job in the Philippines and that I have all the reasons to go back to the Philippines."
Advice to future applicants
"Don't take it personally. It's not you, it's them. Haha! No, but really. Sometimes, due to a lot of applications, they don't really read through all the documents you pass. Even if you have everything they require, if they're not in the mood or they've been scanning through a lot of applications, you might still get denied. If you really believe that you are capable of travelling to their country (and not be a TNT, etc.), just re-apply right away with more documents!"
3. Mickey, Australian Visitor Visa (online application)
Age: 36
Occupation: Safety Officer for a family business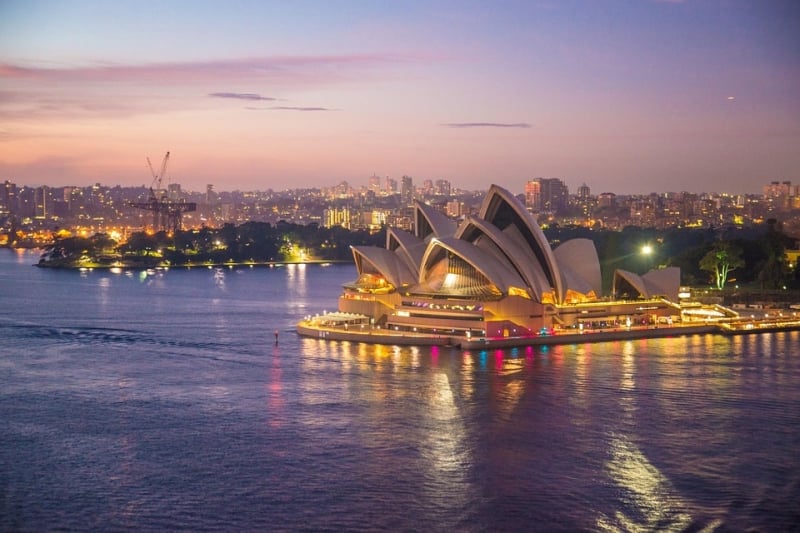 What happened
"This is to all you folks out there who are working for your parents. You probably look like visa scammers because your parents are the ones signing your certificate of employment.
I was denied my first Australian visa application last May 2018. I made a lot of mistakes during the application because I believed that if you lack certain requirements they will ask you to provide them at a later date. NO, THEY WON'T! They will deny your visa right then and there, so make sure everything is complete and in order.
Let's see what went wrong with my application. Well, I looked like a criminal on the passport photo I attached; our company payroll slip doesn't even have our company name on it; I didn't attach my plane ticket; I didn't attach any other valid ID's aside from my passport; my dad signed my certificate of employment. Well, he is the President & General Manager of the company, but I assume they thought I was a bum who just asked their parents to make him a fake certificate of employment."
Advice to future applicants
"In the end, my visa was approved on my second application, so I suggest you budget some money for two applications. Haha, just kidding! Well, not sure what changed their minds but I did try to look more pleasant on the second passport photo. I also attached all my investment and insurance plans, my Australia plane tickets, including my ticket to Japan on a future date, NSO birth certificate, drivers license, previous visa approvals, a cover letter explaining my employment situation, a notarized copy of the company General Information Sheet (GIS) with my parents' name on it, my training certificates, proof of assets owned, bank certificates, a more detailed certificate of employment, trip itinerary, hotel bookings, Airbnb bookings, car rental booking, and credit card statements.
Yep, I went psycho mode on the second application and you should too! Oh, I didn't attach my payroll slip anymore because I didn't want to lie and make a better-looking one than what we really use in our company."
Also read: How I Got My Australian Visitor Visa Online in 5 Simple Steps
4. Pauie, South Korean Visa
Age: 26
Occupation: Businesswoman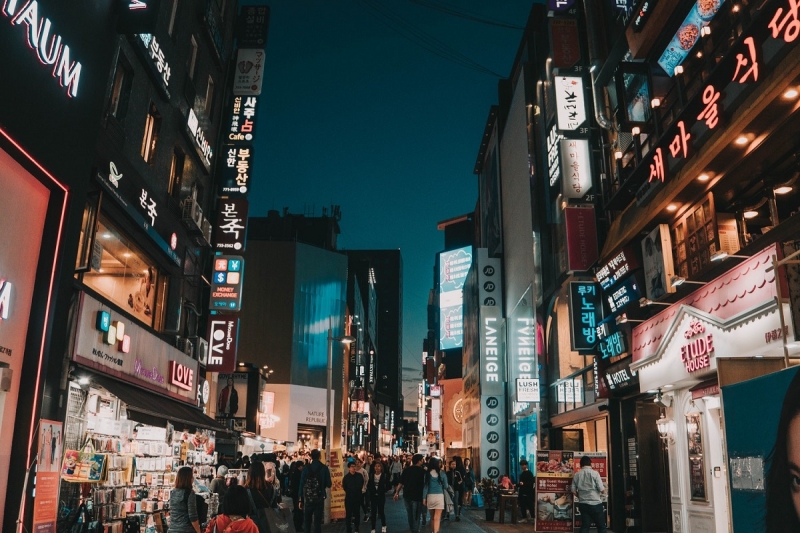 What happened
"We applied as a family. My mom, me, my sister and her three kids. We provided all the requirements. The agency forwarded it to the embassy. After a few days, I received a call, the agency said that there was a problem with my visa application. The Korean Embassy asked for an affidavit from a lawyer stating that I would still go back to the Philippines. An affidavit from a lawyer is not in the list of requirements. I don't know why they asked for it. I provided all the papers of our businesses, the bank statements, etc. And they could also see in my passport that I travel frequently. I had to ask our lawyer/friend to make an affidavit for me saying that I had no plans in staying in Korea and that I would only travel for leisure. The agency said, 'Ma'am, maybe because you are single'."
Advice to future applicants
"As long you as your intentions are clear and that you will only travel for leisure, you have nothing to worry about. Just provide all the necessary additional requirements, then you are good to go."
5. Mike, Schengen Visa (Spanish Embassy)
Age: 29
Occupation: Spanish BPO worker

What happened
"I applied last 2013 for a short stay visa at the Embassy of Spain. It was because of a summer class that I took in Toledo which lasted for a month. My profile during that time included being jobless, I only recently benched from my old company due to our account being pulled out. I had only travelled to Hong Kong, Thailand and Cambodia. No prior visas applied. I think what contributed to my denial was that I was fresh off from a job and I didn't have that much passport stamps as well. It didn't help that my father just retired (asked by the consul) and it was only my mother working and I had two more siblings studying. Since my trip was related to a course, I immediately emailed our contact from the school (UCLM) if they could provide me with more documents to prove that I will study. Initially, they only sent me the insurance and letter stating that I plan to enroll. They messaged back saying that they will take care of it. After a week of waiting, someone from the embassy called me and asked me to come back to the embassy with my passport because my case was reconsidered. After giving it to them, they immediately stamped my passport with the visa. The school informed me that they called the embassy to explain the program and how I was chosen. I think that greatly increased the odds of the consul reconsidering my case."
Advice to future applicants
"My advice would be to build up your travel credentials. It will be good if you travel to non-visa-required countries first before aiming for the big guns or the visa-required countries. After having that first Schengen Visa, I never had any problems applying with whatever visa. I got three more visas for Schengen, the United Kingdom, US, China, Australia, Japan and South Korea."
6. Mark, UAE Visa (online application)
Age: 25
Occupation: Site Coordinator

What happened
"In 2016, I applied for a visa to this country and after approximately 15 hours, I was rejected. I applied again, submitted the same requirements, and just after a few hours, it was approved. I don't have any idea for the rejection since I've been denied in that same country twice and there are no statements or reasons indicated when the embassy sent me the status of my visa application via email. Applying again without knowing the reason was very annoying to me since the payment for the first application was done and there is no refund for that. Still, you need to pay the same amount for reapplication. Take a risk when you are applying for your visa online on your own. I applied on my own even if I knew I could contact travel agencies for assurance of approval."
Advice to future applicants
"If you are not sure like me (since I ended up doing it for the second time around), ask help from someone or from travel agencies. Read, research and ask someone who is knowledgeable in that specific country. Try to read the terms and conditions when applying, especially the payment terms, to save your dollars."
Also read: My First Visa Application Was Denied & This is What I Learned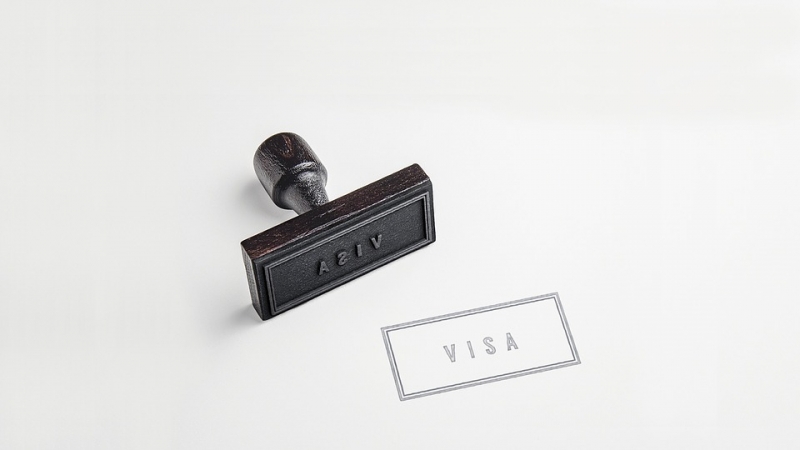 If you're applying for any type of visa soon and things don't go your way (let's hope not, of course), try to evaluate your situation. Did you deserve to get denied in the first place? Or was it one of those moments when the consul happened to play a random mean trick on you? In any case, there are definitely lessons to learn from and apply on your next try. Make sure to look out for them!