"Wow, pupunta ka sa *insert winter destination*? Can't wait to see your winter OOTD!"
That's usually where conversations lead to when I'm off to somewhere cold for the holidays. Or at least something similar to that. Filipinos will always have a fascination for winter because of all its enchanting elements: falling snow, magical Christmas markets, skiing and sledging, most especially — the opportunity to flaunt winter "outfits of the day" (OOTDs). 
As Filipinos who put up with a humid climate most of the year, we simply prefer to look our best during rare opportunities of visiting a winter wonderland. That includes looking to others for fashion inspiration or asking our experienced friends where to buy affordable winter OOTDs. I myself am guilty of browsing through other travellers' Instagram grids to find appealing pegs. But let me tell you, when you're already at your destination, pulling off a winter OOTD is easier said than done. Allow me to shed some light on this reality. 
Also read: Pasko Na — The Best Christmas Markets In Europe Filipinos Must See!
You question if the winter clothes you bought are thick enough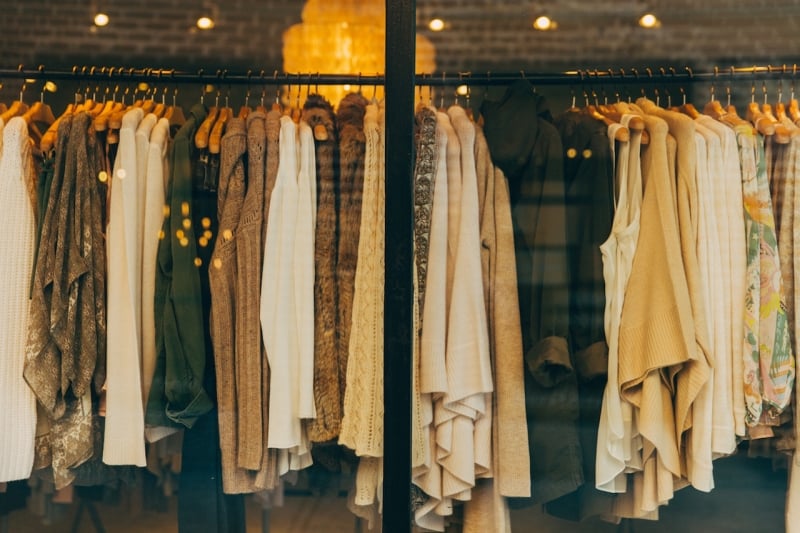 They're going to feel perfect when you're trying them on in the Philippines. But the longer you stand in the cold, the more it seems to seep into your clothes. The chill crawls up your skin and you almost feel like a fool for having thought that the layers you bought could beat the piercing air. Turns out, you needed to purchase more winter-proof clothing. Or at least find ones of better quality. How are you going to convince the camera that you're not actually freezing to death?
It gets uncomfortable wearing thick layers every day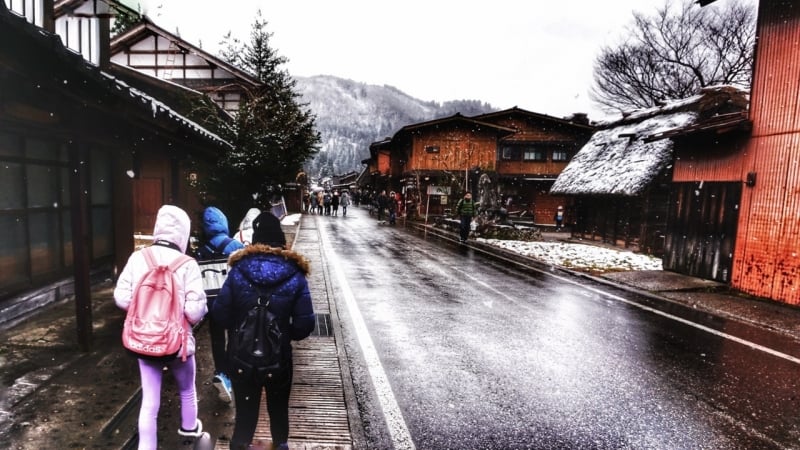 Sure, you may have found the best winter OOTDs for your holiday, but they still come in thick layers you have to wear every single day. For people who don't live in cold countries, this will feel significantly constricting and distracting! Personally, that's when I gradually lose the will to take the necessary shots of my winter OOTD. I may have had my fair experience of winter holidays, but you never really get used to wearing thermals or coats when you've lived in a tropical country all your life! 
You can only pack so many coats…and they literally define your OOTD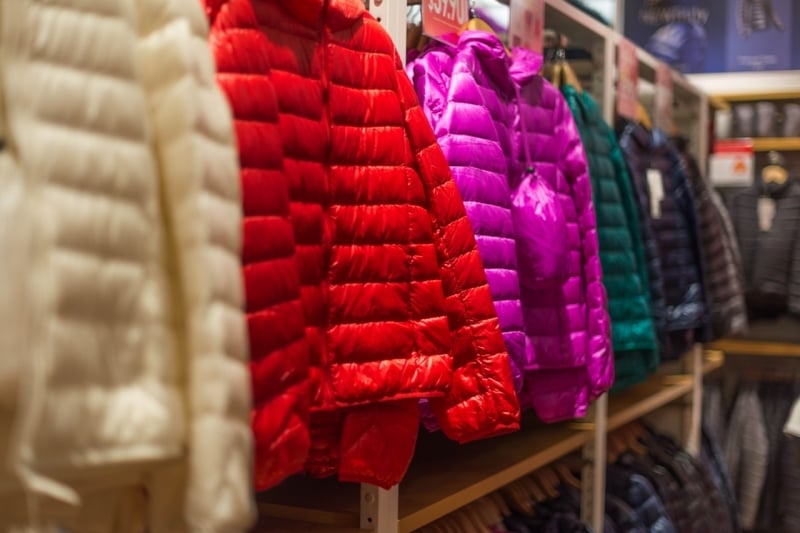 Let's be honest, your jacket or coat is an attention-seeking monster. Your winter OOTD is essentially defined by your coat as it overpowers everything in your photo. That includes the vest, the pants, maybe even your boots! To add to the problem, coats are usually expensive and thick. Therefore, you can only purchase so many, but it's still tiring to fit all of them inside your luggage due to their bulkiness. 
The solution? You end up buying only a few coats, maybe a maximum of three. The same three that you rotate and repeat for your winter OOTDs in the duration of your holiday. Think your followers won't notice?
Your coat can make you look like a human suman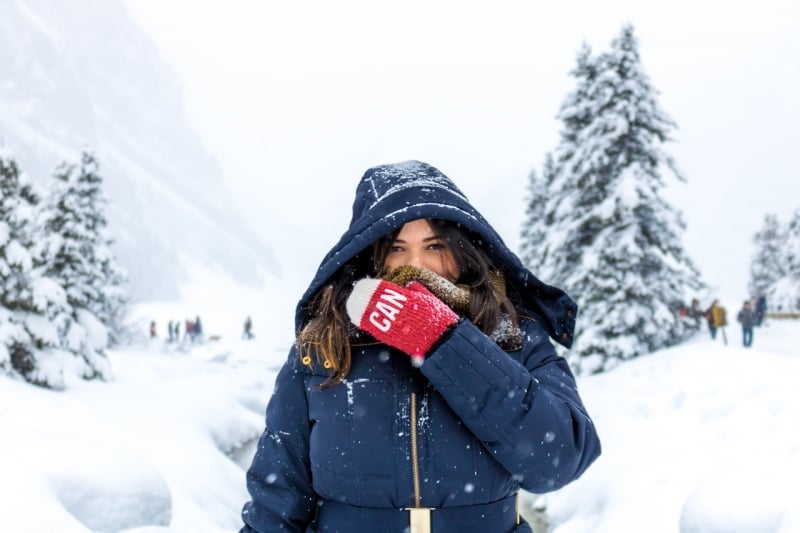 "Bundle up!", they said. 
"You'll need a vest, scarf, and coat!", they said. 
"Your winter OOTD is so cute!" they said, showing you your photo on their cameras.
But you can't see yourself. You only see a human suman, wrapped from head to toe, staring back at you. You feel numb. Your efforts have been for nought. What winter OOTD?
Nobody actually wants to take a photo of you because their hands will freeze!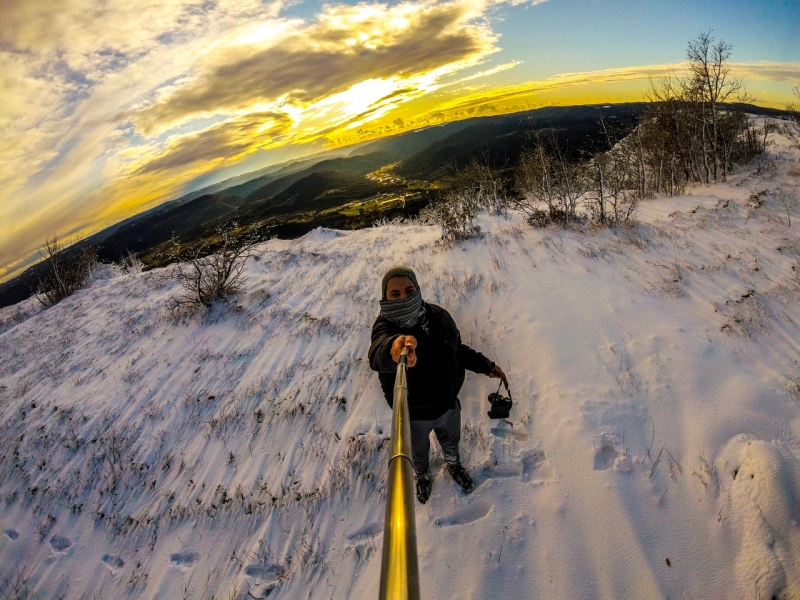 The struggle to find the perfect winter travel buddy, who will fight for your Instagram needs, is real! Storytime — a few Christmases ago, my family and I spent a week in Japan before the New Year. We visited this beautiful samurai village on a magical snowing day, and I just had to ask my sister to take a digital and polaroid photo of me with the falling snow! Yes, it was a challenge to take photos with a temperature that was below freezing. Tiis ganda nga, ika nila.
But it was so worth it because my sister managed to snap some cute pictures! The only thing is, she had to take her gloves off and risk getting frostbite just to click on the shutters ("My hands almost froze!"). To this day, she hasn't allowed me to live that down whenever we look back at those photos. 
You can only hold your pose for so long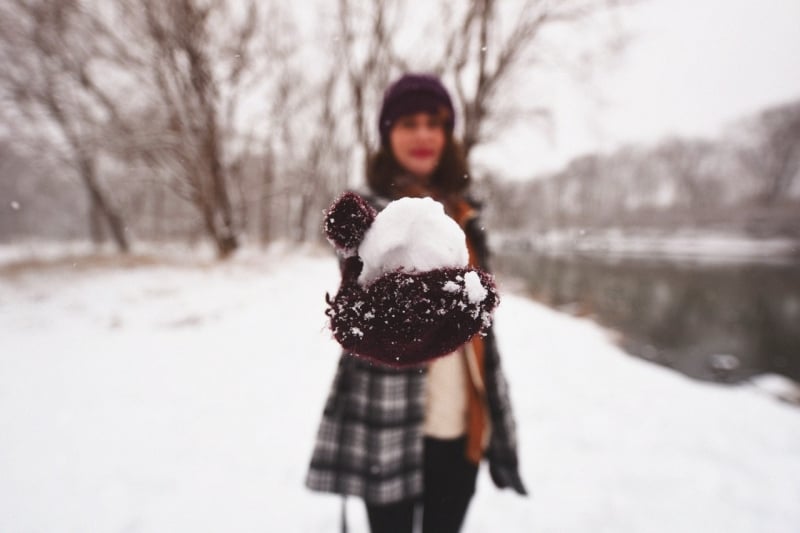 Speaking of taking photos in negative temperatures, it's super hard to hold your pose, whether smiling directly at the camera or taking a "candid" shot, when the cold always bothers you anyway (see what I did there?). With the frosty air as a major obstacle for you and your photographer, taking winter OOTD photos almost seems like an absurd ambition. Not to mention, it feels like such a hassle when you think of how easy things could have been if you had just chosen a warmer season or spent the holidays in the Philippines!
The cold just makes you want to stay indoors as much as you can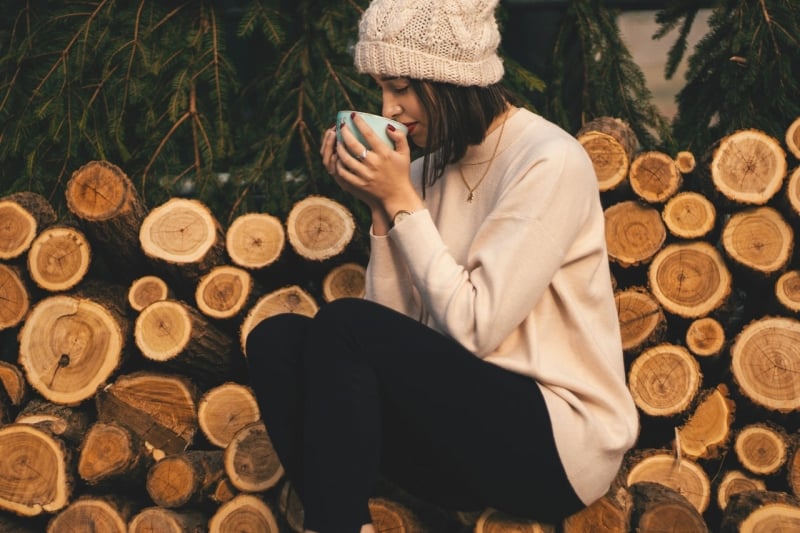 "Actually, we ended up just staying in. It was too cold."
I've heard such statements time and again. As much as I don't want to take away from the spellbinding allure of a winter wonderland, the truth is, a lot of people just end up staying inside. This holds true for locals and tourists alike. The fewer days you step out, the lesser chances you have to flaunt your winter OOTD on social media. When you come from a hot country like the Philippines, it takes a lot more experience than your first winter in order to pull off a winter OOTD every single day. Mawawalan ka lang ng gana!
Also read: On Winter Travel: Here Are Reasons Why I Hate It
Forgive this unbidden rant. I just had to get this out there to let fellow travellers know that they're not alone in their frustrations. But here's the silver lining. From all my winter experiences, I've learned not to have high expectations in capturing winter OOTDs and just take photos when it's comfortable for me. Eventually, an "Instagram-worthy" photo will come out of your efforts once you do it this way. Stressing about it amidst glacial temperatures will only make things worse!