I hate winter travels.
There, I said it. The cold breeze, the snow-filled streets, the dramatic sunless skies — I don't necessarily find them overrated. But after personally experiencing them myself in a couple of trips, I realised, they're not for me, for reasons I shall elaborate more on in a minute. To those of you who think I'm just another privileged wanderer bragging about my worst experiences in the most luxurious places (phew, that was a mouthful), save your judgements for later.
In reality, I'm like many frustrated Filipino budget travellers out there who dream of creating magical memories while exploring the world. Once, it included travelling to chilly places, experiencing snow and wearing winter wear, because even you have to admit, they look great for a rare winter travel photo! Unfortunately, that ain't the case now. Here's why.
Also read: Winter 101: Survival Tips for Filipino First-Timers
It's generally more expensive
Part of my work here at TripZilla is to look out for cheap flights for our Flight Deals – Philippines group on a daily basis. And from my constant observation, winter flights from the Philippines generally tend to be the most expensive of all. It isn't surprising. The winter season is, after all, a popular time to do international travels among Filipinos. It's a chance to spend white Christmas abroad and an excuse to finally wear that pair of boots, coat and scarf we've been keeping in our closet for months on end.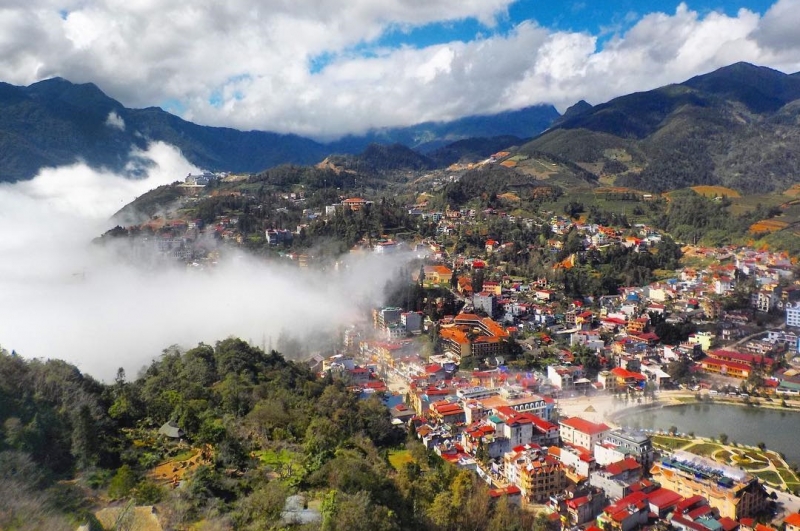 As much as I'd like to stumble on a random affordable connection to Seoul or Tokyo during their respective winter seasons, the odds aren't always in my favour. On the other hand, looking for one during a seat sale is like finding a grain of salt in a sandbox. Eventually, I'd just settle on off-season travel. It will be warmer, however, price-wise, it never lets me down.
I tend to pack more
Okay, so maybe you found a way to throw all your heavy clothes and accessories on yourself before checking your bags in at the airport. Hence, avoiding expensive check-in luggage fees. But the reality is, you'll still be carrying all that weight later on. Mind you, it's not the easiest thing to carry over-packed bags or wearing ridiculously layered clothes when you're navigating in a foreign country. Considering you'll be cold most of the time, under-packing is not an option either.
During a trip to Nepal, my 45 kg carry-on bag could only hold so much. Rather than cramming bulky winter wear into it, I decided I'd be better off renting the rest of my clothes upon arriving at my destination. That way, I didn't have to bring everything in one go. Turned out it was an even worse plan because I had to deal with cheap rentals, which barely helped in times I really, really needed them. Lesson learned!
There's less action outdoor
Experiencing shorter days are a given come wintertime, which means I have less than the number of hours to explore my destination compared to travelling during other seasons. Not the greatest thing if I'm travelling with a relatively packed itinerary to start with! It gets worse when exploring crime- or accident-prone places. By nightfall, I'd have to make sure I'm back in my hotel and hopefully able to work on ways to amuse myself for the rest of the evening. Safety first always, as my mother would say.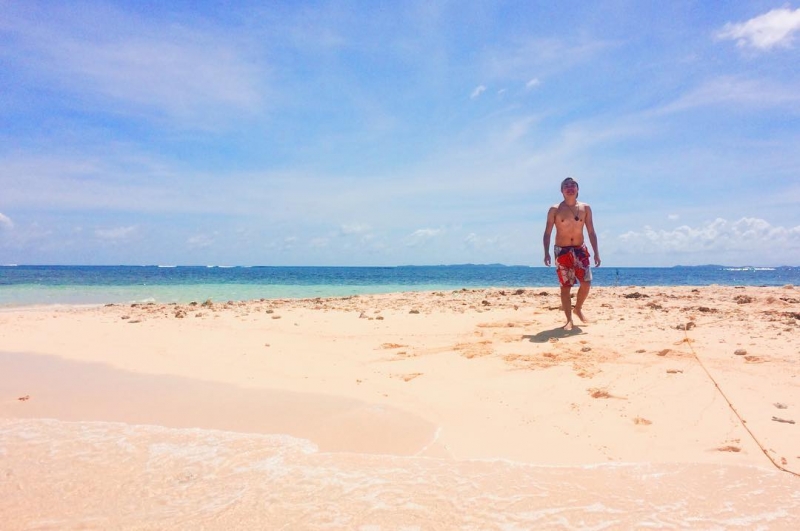 What's more, given the cold weather, I find that it's much harder to look for available activities outside, especially in snowy nature destinations. More so ones that I can enjoy without occasionally coughing, sneezing or having difficulty breathing, among others. Fun fact: Did you know that winter toboggan runs are even now banned or highly controlled in Canada, the US, and Australia?
I'm "forced" to be lazy
Cold weather equals bed weather. During winter travel, I often find myself staying in my hotel room longer than I want to because I feel cold way too easily. It's a good alibi if I'm confident I've allotted more than enough days for the trip. That way, I can take all the time I need cosying up rather than dragging myself out of bed every single day. If not, well, then goodbye itinerary and goodbye to all the money I've shelled out to get to that place.
Take note, being a lazy traveller isn't quite the same as being a slow traveller, which I often strive to be. As a lazy traveller during wintertime (beware, TMI coming up), I tend to skip shower for a few days. Trekking in Nepal in February, I didn't take a bath for nearly a week. Not just because I was lazy, though, but I had to pay extra just to do it in the mountains! In Hanoi, it was nearly the same thing. While it doesn't snow in the city, the temperature can go as low as 5 to 6 °C. The day I finally decided to take a shower, I got electrocuted inside the bathroom (read the story here).
Bonus: I have really sensitive skin
When it gets too hot, my face, especially the nose area, turns bright tomato red (as some of my friends would joke). On the other hand, exposing myself to cold places turns it peculiarly dark, on top of the usual peeling. Not just that it's painful, it's also not the most flattering thing to look at in person or in pictures. What I do is simply cover my entire face with a face mask or shawl, then try to stay away from photo ops until it heals.
Also read: This Is What It's Like For Filipinos To Experience Winter For The First Time
Growing up in a tropical country is no excuse to go crazy over winter travel, at least not from how I see it now. You could say I just need a little more preparation and research the next time around. Then again, maybe it's just not who I am. But don't let me spoil your winter travel plans. By all means, try it for yourself. Book that flight to your dream winter destination and see how you feel about it. I'm more than happy to know about (or learn from) your experience!