"Most travel, and certainly the rewarding kind, involves depending on the kindness of strangers, putting yourself into the hands of people you don't know and trusting them with your life."
American author Paul Theroux wrote these words in his 2008 travel book that retells an epic train journey he did three decades earlier. The piece, entitled Ghost Train to the Eastern Star: On the Tracks of the Great Railway Bazaar, draws attention to the experience of encountering good-hearted locals and fascinating yet troubling backdrops in the places he'd been.
I haven't read the entire book, but this part deeply stuck out to me. Specifically, it brought me back to one winter day in Hanoi in 2016, when I suffered a mishap that killed me for about two minutes, before locals came to the rescue. I've had quite a few accidents in Vietnam, but this one was by far the most unforgettable for eerie — and later, touching — reasons.
Also read: Ho Chi Minh to Hanoi: 34 Hours Aboard a Vietnamese Train
The apartment
It was after I left a homestay programme. I, along with other foreigners, taught English to young Vietnamese students. When the programme ended, I decided to move to my next location, Laos. Not before I accepted an invitation from one of my closest students to stay in his apartment for a few days first. For the purposes of this story, I shall call this friend "Van".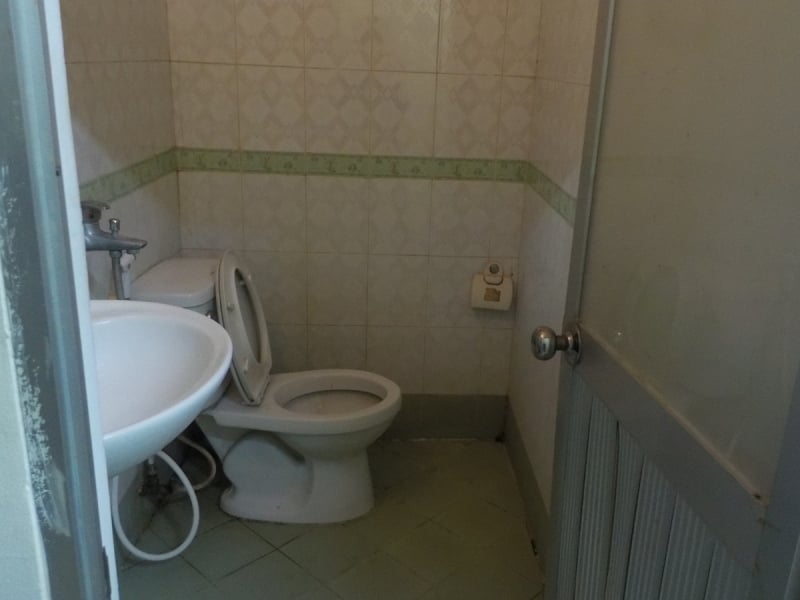 This particular apartment had been abandoned for about two months, around the duration of the homestay programme. It was his family's old home, which was closest to our homestay location in downtown Hanoi. My first impression of it was that it had the vibe of a giant walk-in closet that owners hadn't opened for a long time.
There were only windows from the second floor up, hence the total darkness in the entryway. That said, when we arrived, it was crucial that we turned on the power, an activity that proved quite problematic because of faulty wiring, I suspected. But with his help, a neighbour finally got the power going, minus a few flickers now and then. We didn't give it much thought yet, though.
Accidents in Vietnam happen, but this was one I least expected
Two days in, everything seemed to go smoothly. Since there was no food, we'd mostly go out to eat or order something that we could easily prepare in the rice cooker. Overwhelmed by the cold winter weather, neither Van and I bothered to take a shower until the time came that I had to leave Vietnam. It was also the exact last day of my temporary visa.
On the morning of 15 Dec 2016, I finally decided to take a bath to prepare for my trip. At the time, which was around 9am, Van was still sleeping. I made my way to the bathroom next to our bedroom — there was another one on the floor below. After undressing, I turned on the hot water and grabbed the shower hose, as I'd always done even in my previous Hanoi apartments. Then, it happened.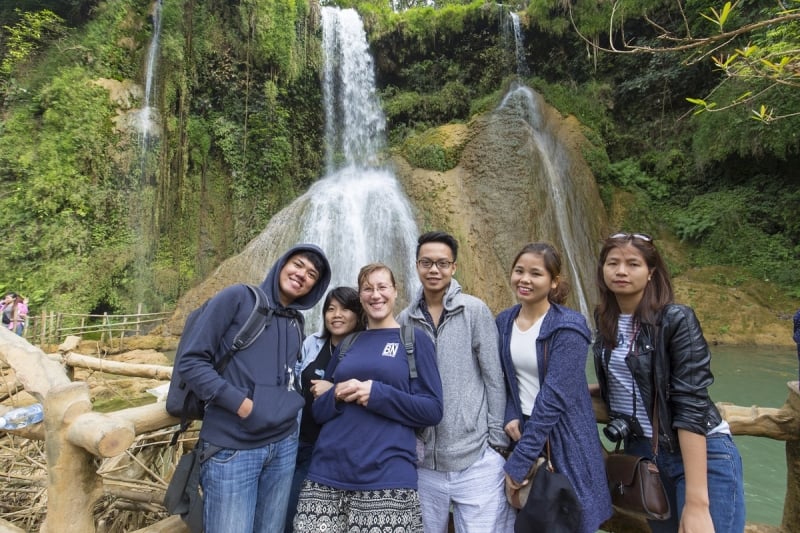 Before I knew it, the hose gave my body an immediate shock. Not the kind that would startle one for a split second and you'd be fine instantaneously, this one paralysed and pained me beyond words. Worse, it was inescapable. I felt my heart stopped while my right hand remained clutched to the hose. Even then, I stood there watching and feeling everything happen.
As this carried on, I managed to let out a sort of vibrating scream. It sounded exactly like the one I'd heard in movies that showed similar incidents. Knowing there was no getting away from the event, I also said a few "final" prayers in my mind. Then, I watched my view slowly turn from the bathroom wall to the ceiling. I was dropping face-up to the (thankfully) still-dry floor. Everything faded after that. Accidents in Vietnam happen, yes. But this was truly something else.
Waking up from death
You know that thing people say about having flashbacks after someone dies? Well, it happened to me, too. But I'd rather not go into its details for personal reasons.
About what seemed like a lifetime later, I woke up struggling to catch my breath while Van tried his best to calm me down. All I could hear was "Joser" being said over and over again, while my then blurry vision attempted to make out his figure just in front of me. This kept on going for a few more minutes before I finally got hold of him. I then hugged him as tightly as I could, still in my nude state, and started crying uncontrollably. It was finally over.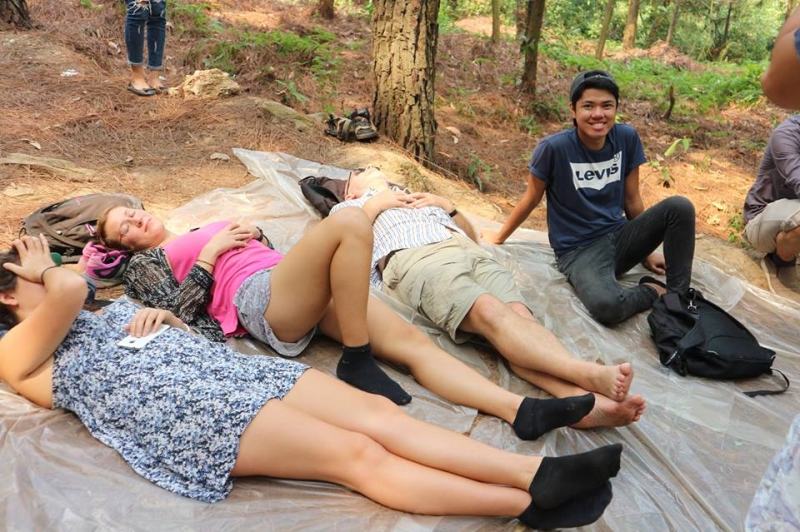 It took a while more, but I eventually gained full consciousness. I laid there sitting on the floor outside the bathroom, as my young Vietnamese friend comforted me. My body felt sore, while everything felt numb yet painful all at once. I didn't care that I was naked nor that I was cold. At the time, my mind was blank, and the only thing that could assure me that I was finally safe was Van just being there.
As I relaxed, he called up one of his best friends. Together, they put some clothes on me and brought me to the nearest hospital, where Van's father waited for us. For the first time in a long time, I found myself in a wheelchair.
Right away, the hospital staff took me to the emergency room and started the examinations. They discovered red spots all over my chest and bleeding on the back of my head. It was most likely from hitting the bathroom floor or wall. For some reason, I also ended up throwing up on my hospital bed.
My eventual recovery from one of my worst accidents in Vietnam
Van and his companion took turns looking after me. They brought me food and made sure I was well attended by the hospital staff. As that same day went on, a couple more of our friends came to visit. In their company, I managed to recall everything that transpired — from the moment I stepped foot on the bathroom to waking up to my friend's voice minutes later.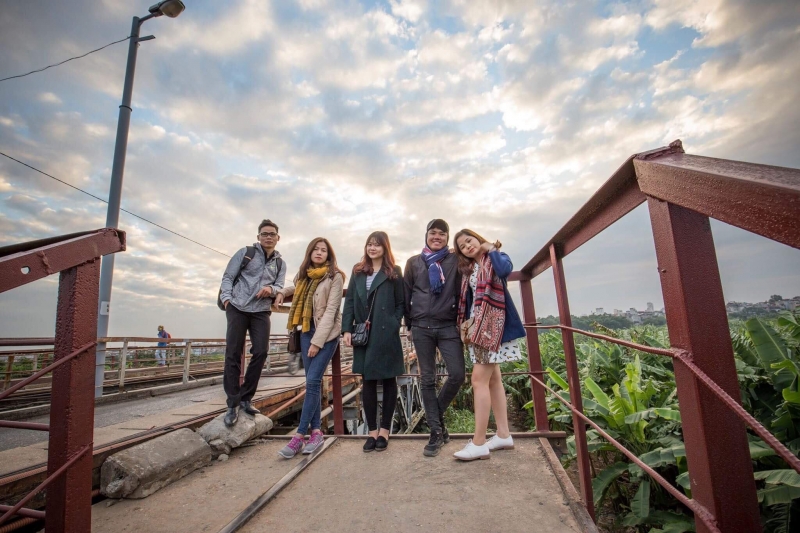 In that encounter (and in succeeding reunions), I would learn how Van, who was then a college student, gave me CPR that revived me after two lifeless minutes. It also turned out that just a few minutes after I woke up on that fateful day (which I would later call my "second birthday"), he also just got up to go to the other bathroom. With the enclosed nature of his family's old apartment, he easily heard my scream from where he was. By kicking the plastic door open, he got me out of the bathroom I was in and did what he had to do.
Nearly 12 hours since I grabbed that hose, I got out of the hospital. My bill showed a whopping ₫5,000,000 (about ₱11,000) in medical charges. What I would find out was that Van's father already negotiated with the staff earlier to reconsider. In the end, I left the hospital with a bill of a mere ₫50,000 (about ₱100), which their family took care of.
What happened after that
As for my Vietnam visa, my doctor provided documents to help me extend my stay legally. I was in no condition to push through a trip anywhere outside the country. Because of that, I stayed for at least one more month while continuing my writing work online. I also wound up helping my friend in his start-up business. It was the least I could do to repay him at the time.
A day before my real birthday in February 2017, I left Vietnam to visit Thailand and Malaysia, before ultimately cutting my planned long-term trip short to go back to the Philippines. Like I said, I've met other accidents in Vietnam before that. But going through what I just did convinced me to go home and just take a break.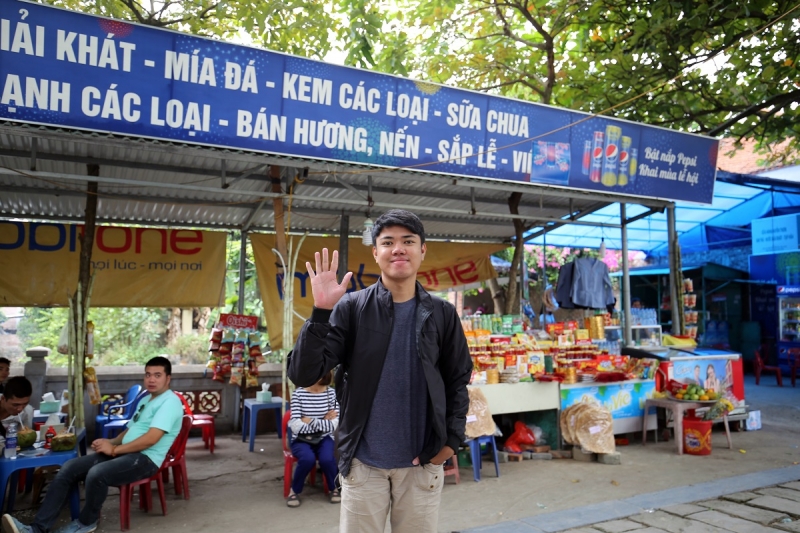 Looking back, words still cannot describe how thankful I am for Van, who woke up just in time to revive me; for his father, who took care of my hospital expenses; for his best friend who came over to assist us; for our friends Bich and Son who offered company; and for my doctor, who reminded me how incredibly lucky I was for surviving a supposedly fatal incident.
Vietnam remains to be one of my favourite places. More than the mystical landscapes and mouth-watering bún chảs, it was these people that made all the difference. As it happens, they're not the usual personalities I would explore destinations with while in a foreign land, but a family, who saw me live another life in a place I now proudly call my second home.
Also read: The Things That Happen When You Travel Alone
Note: In a chilling coincidence, my then boss shared with me the recent news of an Indonesian blogger who met a similar shower accident in Bali. Unfortunately, she didn't survive. The event happened just two days before mine.