How likely are you to agree if I say that it's the people, and not always the destinations, that make any travel that much more unforgettable? Corny and cliche it may be, these people somehow give a special and irreplaceable touch to our travel memories that their roles in them simply cannot be understated. But before I go on, allow me to share a quote by American writer Paul Theroux which perfectly preempts the miraculous things I faced in one of my most memorable trips by far. It goes, "Most travel, and certainly the rewarding kind, involves depending on the kindness of strangers, putting yourself into the hands of people you don't know and trusting them with your life".
Like many travellers, I'd once set the goal of embarking on a long-term journey around the world. Although I haven't made it to that point just yet, I got close to it when I left the Philippines in September 2016 to try to travel for an indefinite time. Three months later, Theroux's words seemed to have found their way into my trip literally when I was living in a local's apartment in Hanoi, Vietnam. It was just after I left a homestay program where my Vietnamese friend and I were both a part of. I planned on moving to my next location, Laos, but after he invited me to help out in his business, I decided to stay for a few more days.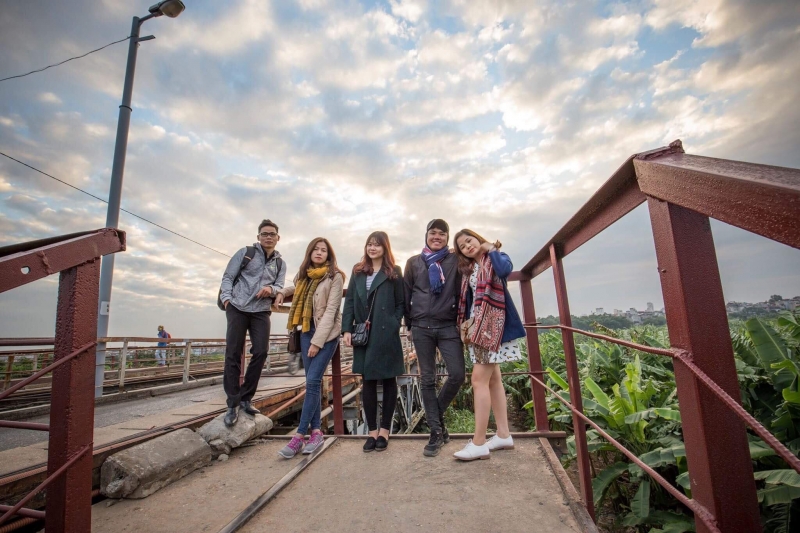 This particular apartment had been abandoned for the whole duration of the program, which ran for two months, since he had to stay at a different place and his parents no longer lived there. When I moved in there with him, the place had the look and vibe of what a long unopened closet would have looked like after its doors were suddenly unlocked. There were only windows from the second floor up, hence the near total darkness in the living room. It proved hard to see anything past three metres until my friend turned the power on, which already seemed problematic at the beginning. A few neighbours offered help and eventually, the house was completely lit, minus a few flickers every now and then, but we weren't bothered by them yet.
Two nights more, it was the last day of my stay in Vietnam according to my three-month visa and I needed to renew it at one of the Vietnam-Laos borders. It was also the first time my friend and I took a hot shower in the apartment after moving in (since it was the beginning of winter season in Hanoi, we skipped bath for the past two days). After getting up at 9am, I immediately made my way to the bathroom to get ready for a long bus ride and that's when the most unthinkable happened.
The shower hose, which I had just grabbed from its handle on the wall, gave me an immediate shock that paralysed and pained me beyond words. It was inescapable. I felt my heart stopped and yet I still stood there watching everything happen, until I sensed my myself dropping to the floor, still with the hose in my right hand.
About what seemed like a lifetime later, I woke up trying to catch my breath as hard as I could while my Vietnamese friend tried his best to wake me up from death (yes, really). I heard him say my name over and over while I attempted to make out his figure, which I felt was just a few inches away from me. This kept on going for a few more minutes before I finally got hold of him, hugged him as tightly as I could and started crying. It was finally over.
It was only then that I realised I was no longer in the bathroom, but I was not far from it either. I was still nude, yet I didn't care, and my friend just sat on the floor with me. I couldn't move any more even if I tried. Everything felt numb and yet painful at the same time. The impact from what turned out to be a faulty and neglected hose continued to haunt me. I'd never felt anything more agonising.
After I gained full consciousness, he phoned a friend who happened to live nearby, and his father, who I'd only met once before that day. Once his friend arrived, they got me some clothes and assisted me to a taxi to go to the nearest hospital. I still couldn't walk so I was offered a wheelchair to go to one of the rooms for emergency care. It was after noontime when I finally stabilised. Still, I was bleeding from a head injury I got from collapsing in the bathroom, and had red spots all over my chest.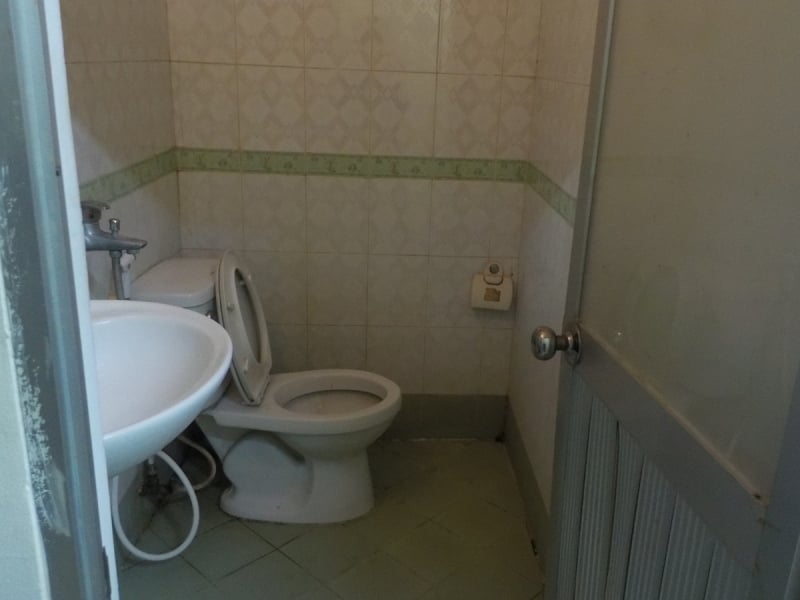 My Vietnamese buddy and his companion took turns looking after me, feeding me, and making sure I was well attended by the hospital staff. More of our friends came to visit later on, and in their company, I was finally able to recall everything that transpired – from the moment I stepped foot on the bathroom to waking up to my friend's voice minutes later. I would learn later on how he, a college student and four years younger than I am, successfully gave me CPR which ended up reviving me after two lifeless minutes.
Instead of staying longer in the hospital, I got discharged on the night of that same day and was brought to another apartment. I also found out that my hospital bill reached a whopping ₫5,000,000 (about ₱11,000) in less than 24 hours! What I didn't know until then, however, was how my friend's father came to the hospital earlier and convinced the staff to reconsider the list of charges. In the end, I left the hospital with a bill of a mere ₫50,000 (about ₱100), which their family took care of.
As for my Vietnam Visa? My doctor ended up giving me documents to help me extend my stay legally since I was in no condition to push through a visa-run to Laos. I stayed one more month in Vietnam while continuing my work online and helping my friend in his business, before making three more stops in Thailand and Malaysia, and ultimately cutting my supposed long-term trip short.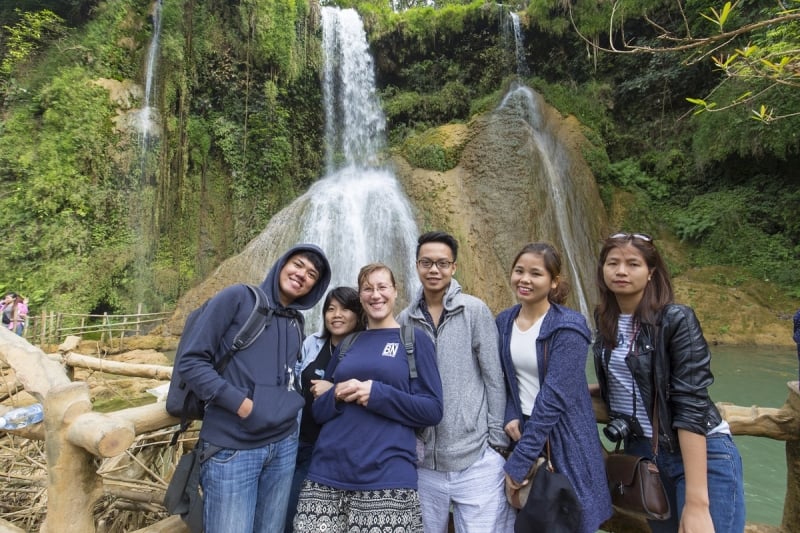 Looking back on this, words still cannot describe how thankful I am for my friend, who fortunately woke up just in time to hear me let out a noise from the shock and for knowing how to do CPR, his father for talking to the hospital staff about the bill, his best friend for coming over to assist me, and my doctor for taking care of me and reminding me exactly how lucky I am for surviving an incident known to take people's lives just like that.
Vietnam remains to be one of my favourite places in the world, however not just because of its mystical mountains, picturesque tea plantations and mouth-watering bún chảs, but because of the people that I met during my nearly half year stay in the country. They're also not the typical travellers I would come to explore destinations with, but a family, who saw me live another life in what I call now as my second home.
Also read: The Things That Happen When You Travel Alone