Coming from a tropical country, many Filipinos dream of experiencing snow at least once. And with the winter season almost here, it's the perfect time to start planning your snowy holidays! Aside from booking flights to the right countries and creating an itinerary that will let you experience the best activities, you also have to stock up on what you'll be bringing on this trip. If this is your first winter getaway, packing may seem overwhelming for you. Don't fret! We're here to help.
Also read: Suitcase Packing: 8 Ways To Do It Better
1. Winter coat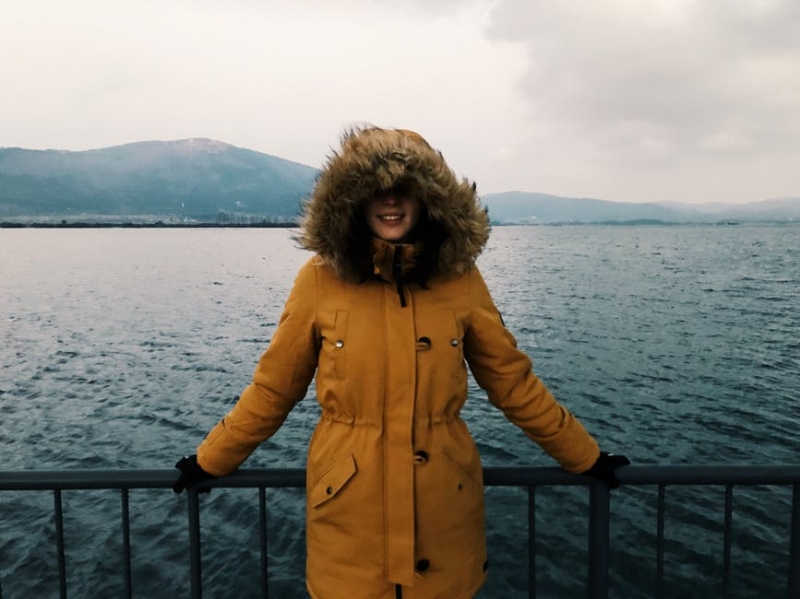 It's obvious: cold weather requires warm outerwear. While it may seem like any jacket could keep you cosy, a winter coat is a must. They're functional and chic – a definite investment if you want to trot snowy lands in fashion. Make sure to get a waterproof one that is big enough to let you  layer clothes underneath.
2. Thermals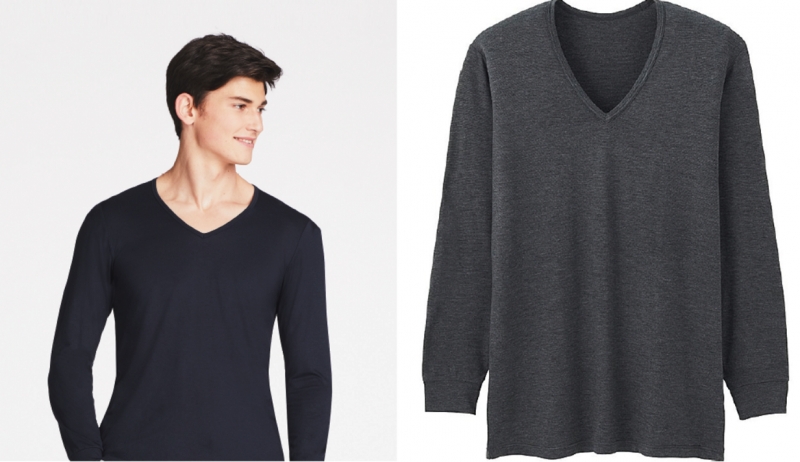 It's the inside that counts, especially in winter wear. Thermals are thin enough to layer under anything, so it would be a wise move to use them as your base wear. Albeit lightweight, these magic underwear were made to trap your body heat with heat technology.
3. Sweater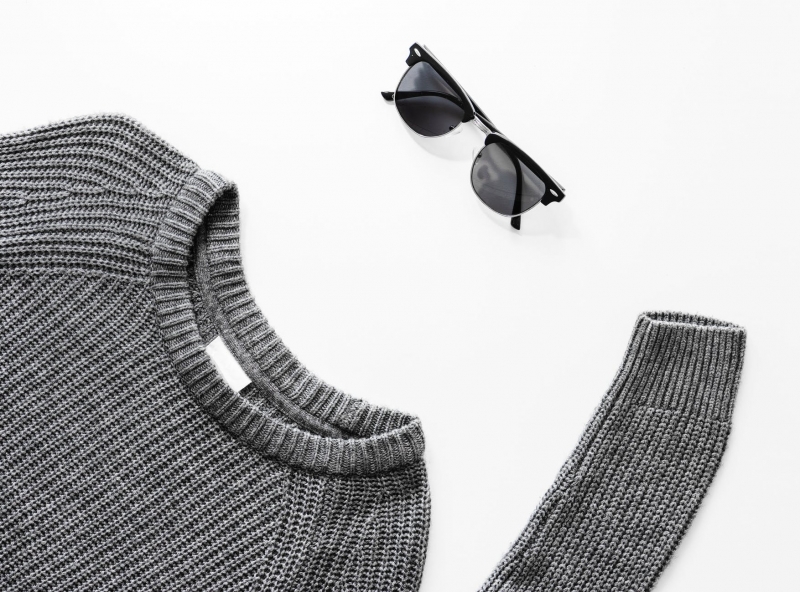 Sometimes, the cold gets too harsh that you need more than one warm outerwear. To be safe, bring a fleece sweater you can layer under your coat. Fleece is a warm fabric that can trap body heat through its air pockets.
4. Down jacket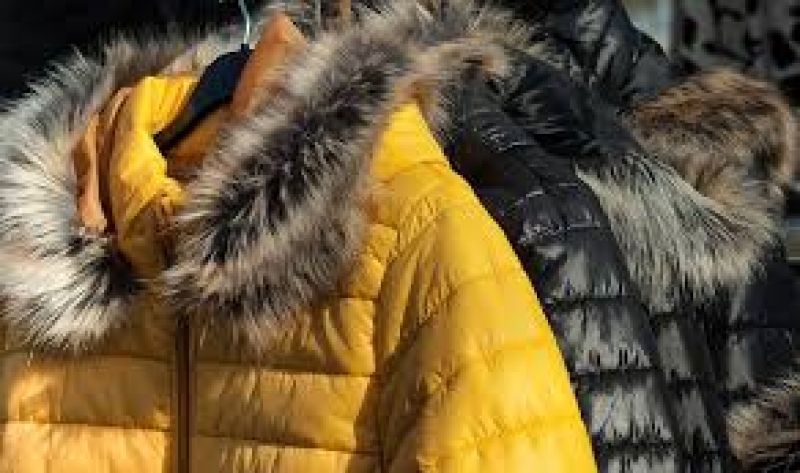 Especially important if you're planning to do winter activities, a down jacket is a fluffy cover-up insulated with warm feathers to retain body heat. To save luggage space, opt for a lightweight down jacket that's windproof for winter sports.
5. Scarves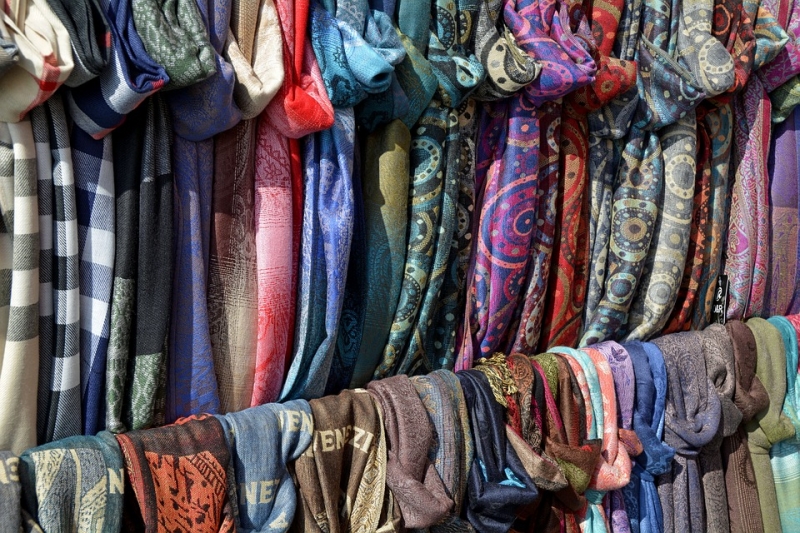 The versatility of scarves lets you cover up any part of your body that needs the extra heat. I personally use my scarf as a blanket when I travel. You can also go traditional and wrap it around your neck for added warmth. When the wind hits hard, you can simply pull it up over your face. Possibilities are endless!
6. Beanies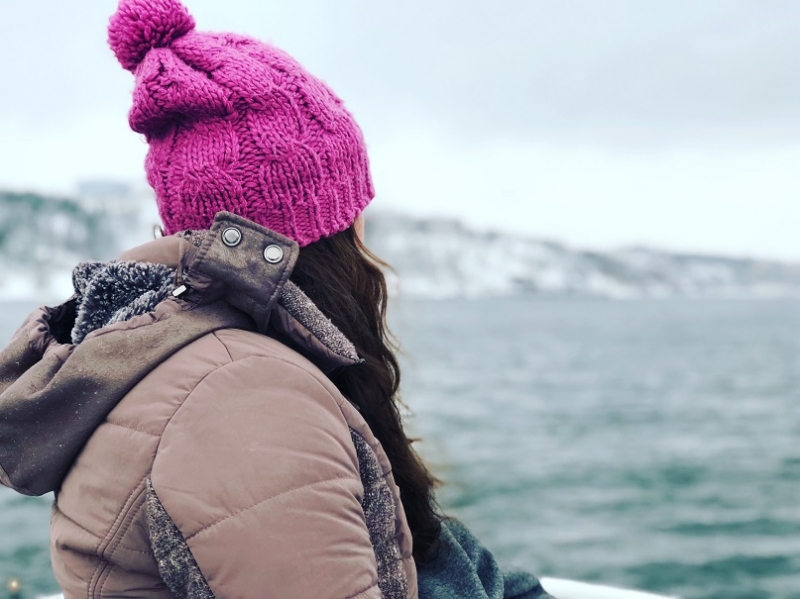 Your body isn't the only thing that needs protection from the cold. Invest in a warm, windproof beanie you won't have to worry about while you're trekking against the wind. You can even pull your beanie down to cover your ears!
7. Earmuffs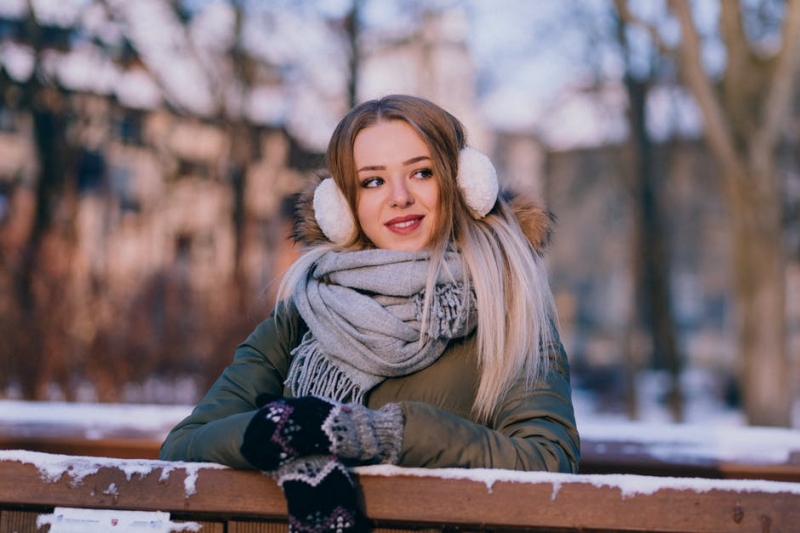 Because the ears aren't fully connected to your body, they are susceptible to frostbite. The good news is, beanies and hooded jackets mostly do the trick to keep them warm. But, if you know your ears are extra sensitive, bring along some earmuffs. You better survive the winter with both ears still attached to your head, sister!
8. Winter gloves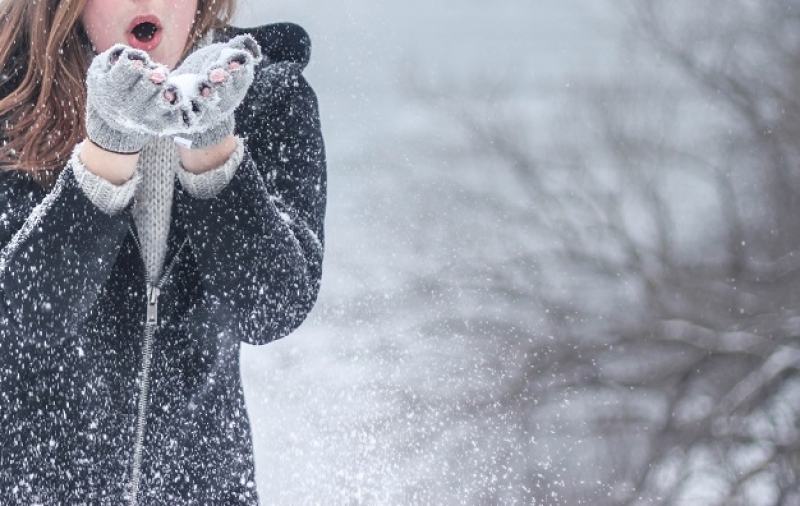 Like the ears, fingers are also vulnerable to the cold. And as you know, all your fingers play a key role in your day-to-day life, especially when you rely on your smartphone for navigation and communication. Get a pair of gloves that's warm enough, has touchscreen capabilities, and is waterproof.
9. Boots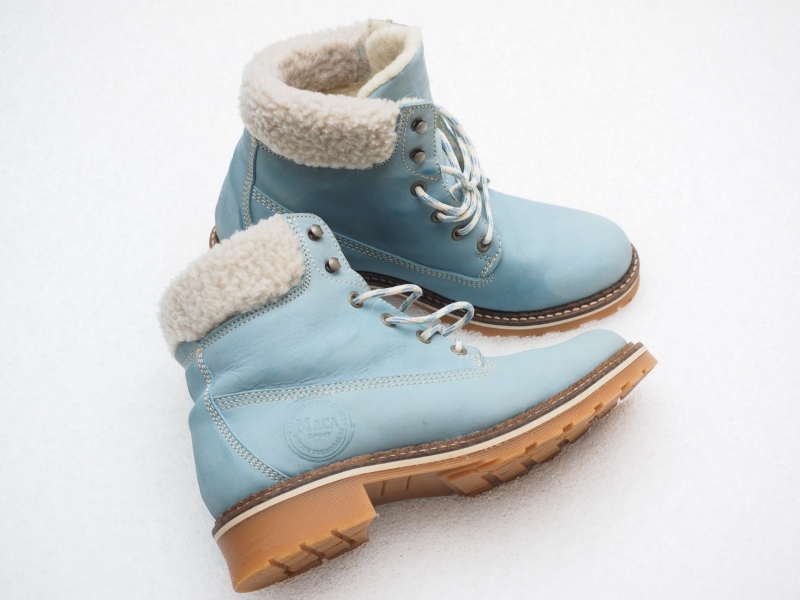 Walking through snow may seem fun in the movies, but in reality, it makes your shoes wet and dirty. Invest in a pair of winter boots that can keep your feet warm and dry. It'd also be great to get your hands on a pair that's easy to clean.
10. Lip balm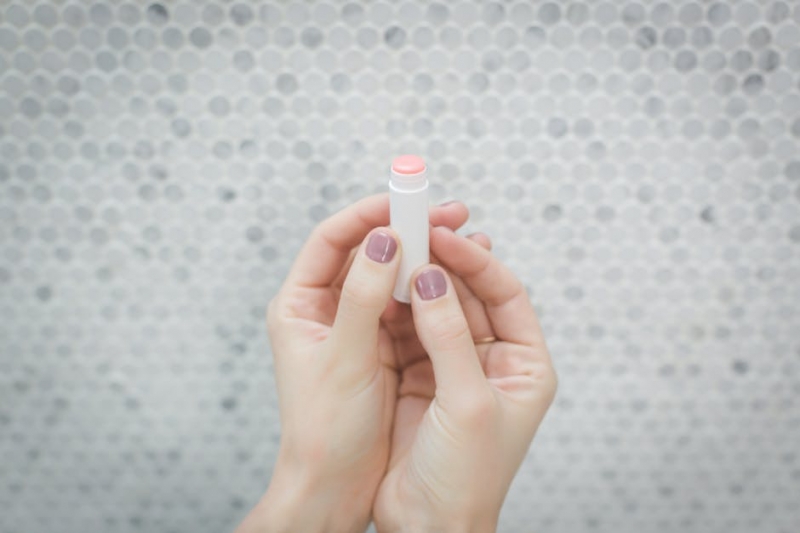 Harsh winter wind can dry out EVERYTHING! Without a lip balm, you might end up with chapped and bleeding lips. Keep your smackers kissable and bring along some lip balm with you.
11. Pants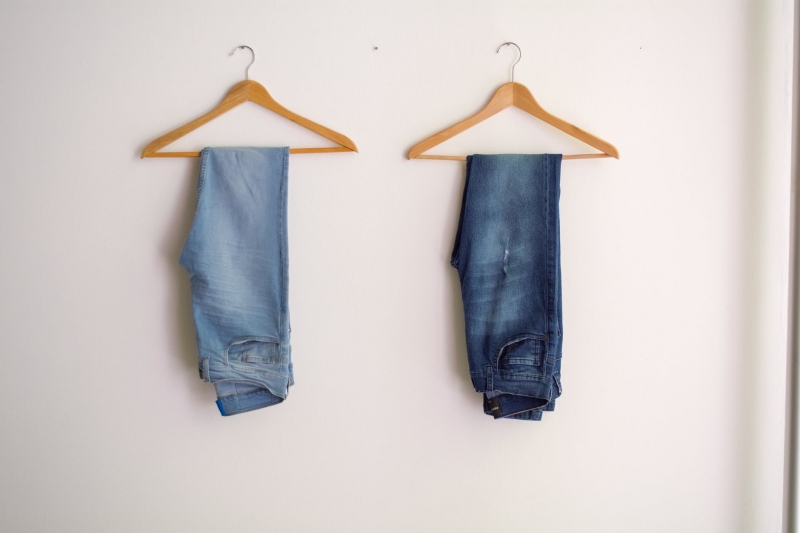 The trick to choosing pants for the winter is to estimate how warm you'll need your bottoms to be. Some of the warmest pants are made with thermal quality, while others are lined with fleece. If your legs get cold, you may opt to layer thermal clothing underneath pants so you won't have to deal with freezing limbs.
11. Thick socks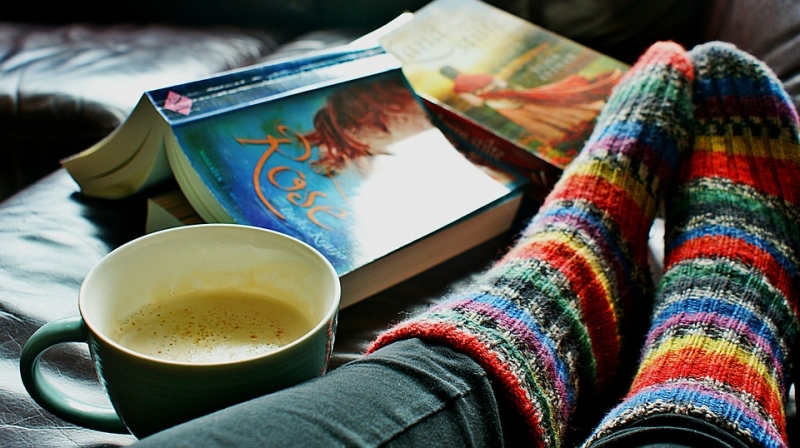 Underneath your winter boots, it's important that your feet have another layer of protection. Good socks let keep your feet dry when walking through snow. While inside your hotel, socks also come in handy for keeping your feet warm and comfy.
12. Moisturiser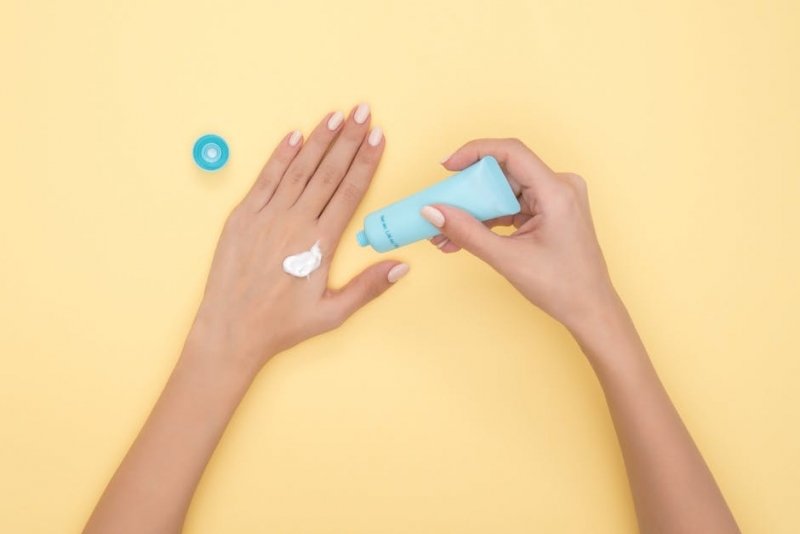 Cold weather dries up your skin, so make sure to pack some moisturiser to keep your skin healthy. Believe me, dry skin isn't only unappealing — it hurts, too.
13. Mid-layer tops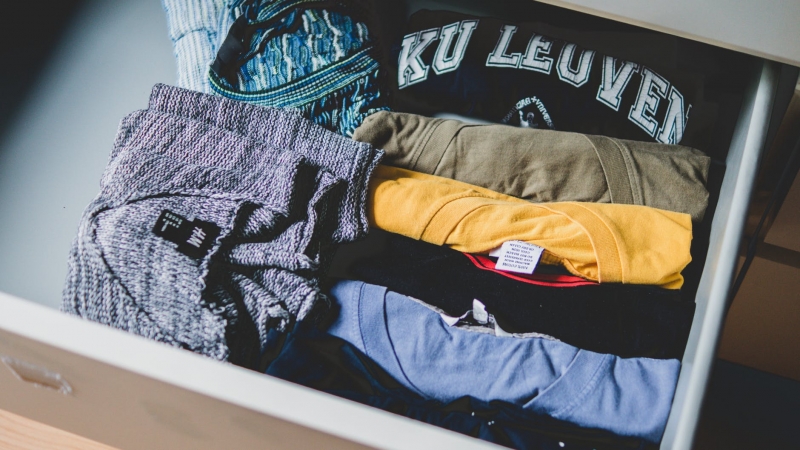 Surely, you won't be in the freezing cold all the time. Most establishments will have heaters, so it would be good for you to be wearing something breathable in case the environment becomes warm.
14. Powerbank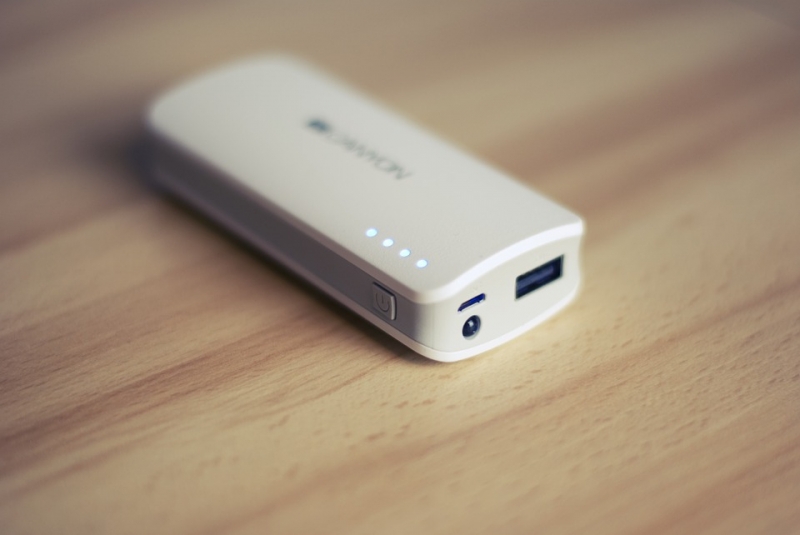 You may be wondering what a powerbank is doing on this list. If you didn't know yet, batteries of mobile phones drain faster in extreme cold. So, having a powerbank in hand is incredibly helpful for travellers. Make sure to keep it in a warm place at all times.
15. Medicine/vitamins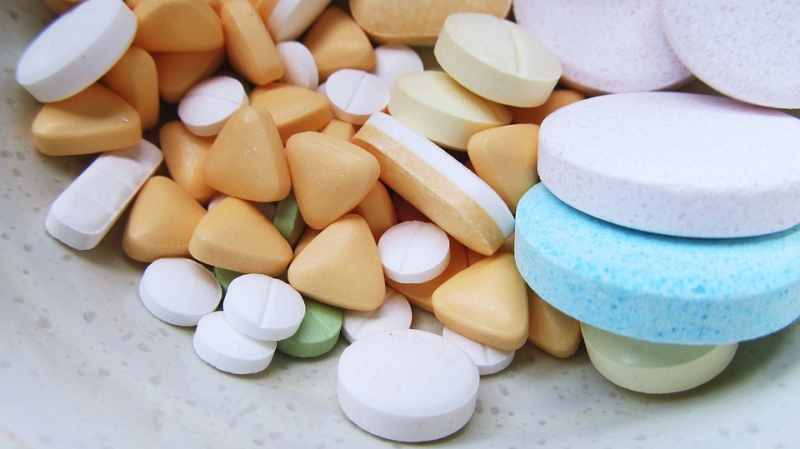 If it's your first time to experience winter, it's necessary that you prepare for it wisely. Bring medicine to combat colds, aching body parts, or dry eyes. Also bring a small first-aid kit with you, as you always should during any kind of trip.
Also read: Winter Holidays: Where to Experience Snow Visa Free!
Remember: cooler weather requires warmer material. Winter isn't the same in every country, so do a little research on the weather before splurging on investment pieces. Happy shopping!