Contributed by Vinz Ideas
Baler is a top beach destination and a popular surf spot in the Philippines. Aside from its 9-foot waves that attract hundreds of surfers during September to February, it definitely has a lot to offer. Baler is rich in history, from the American colonial period to its conversion to cityhood. So if you have the passion to learn more about Philippine history while relaxing, Baler is perfect for you.
Also read: 7 Easy Steps to Enjoy a Weekend Escape in Baler, Aurora
My friends and I booked a Baler Tour which was offered by one of the local travel agencies here in Manila. The next thing we knew, we were off to a 6-hour roller coaster ride to Baler. It was 12:45 AM when we left Manila, and by 7:00 AM, we reached our destination. We checked-in at Aling Baby's Transient House, ate our free breakfast and freshened up. Come 8:00 AM, the tour officially started.
Day 1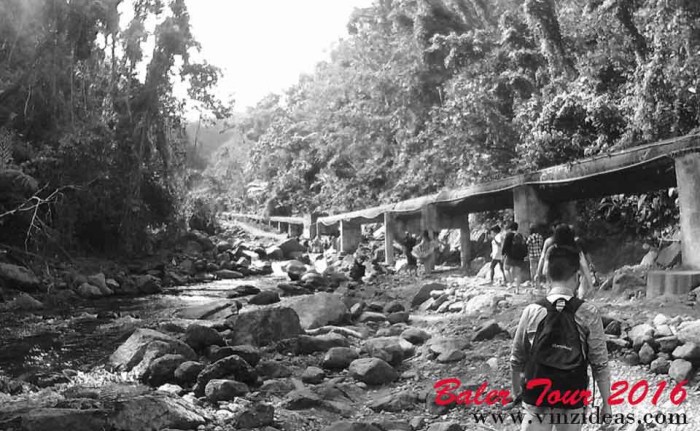 We hired a tricycle from the main road to skip a ten-minute walking trail with small, loose rocks. The ride costs PHP 100 per person if you aren't renting the tricycle for the whole day. The driver will drop you off at a bamboo bridge over the first stream you must cross. After 30 minutes of low-stress, high-rewarding trekking, we finally reached the Mother Falls.
Ditumabo Falls or Mother Falls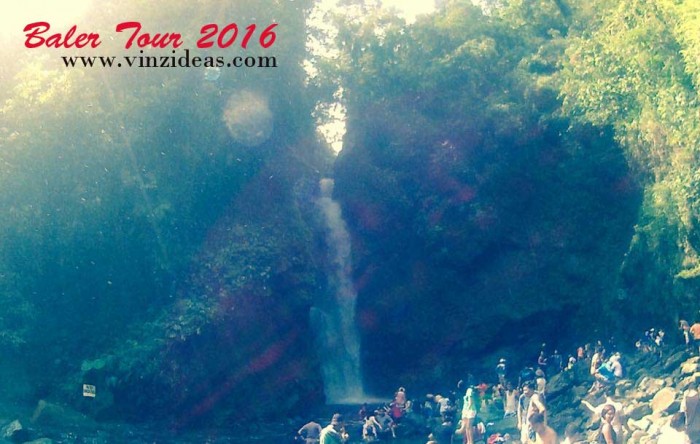 Towering at around 140 feet with cold water from the highland of Sierra Madre Mountain Range, Ditumabo Falls is an imposing icon of the province. The freely cascading water drops into a wide rocky basin forming a natural pool ideal for swimming.
Sabang Beach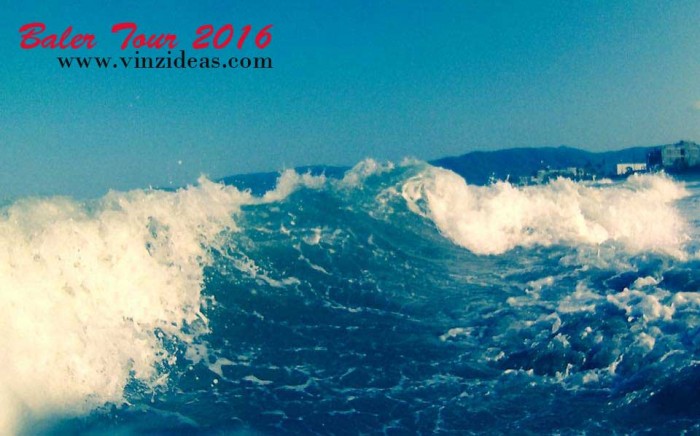 This bay is located in the northeastern portion of Luzon island and is an extension of the Philippine Sea that's bordered by four municipalities of Aurora Province. From mid September to early March, the bay is known for its great surfing conditions. In 1976, the movie Apocalypse Now was filmed there which introduced the sport to the area. Also, the bay has been the home of the annual Aurora Surfing Cup since 1997. During other months of the year, Sabang Beach is ideal for snorkelling, windsurfing and diving.
Ermita Hill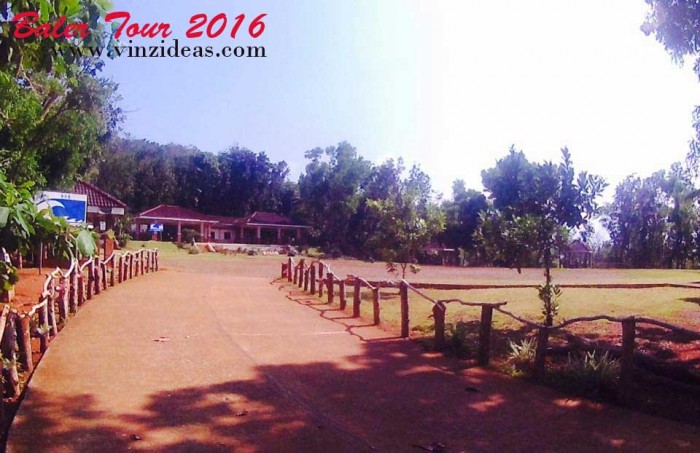 Ermita Hill is situated in Mt. Dibuladan of Sitio Dicaloyungan, Zabali. The hills play an important part in the history of Baler. It is where the only survivors of the catastrophic "Tromba Marina" (tsunami) fled for safety on the night of December 27, 1735, when the entire old town of Baler was engulfed with sea water.
It has a plateau covering the area and is approximately 40 metres above sea level. It provides a magnificent view of Baler Bay, Dima-Dimalangat and Aniao Islets. This plateau serves as an attraction where you can take in the fascinating view of the Pacific Ocean, Sabang Beach, river of Delta, thriving mangroves and the town of Baler. Ermita Hill is suitable for camping activities and trekking.
Also read: How We Spent Half a Day to See the Enchating Beauty of Siquijor on a Tricycle Tour
Tromba Marina (Tsunami)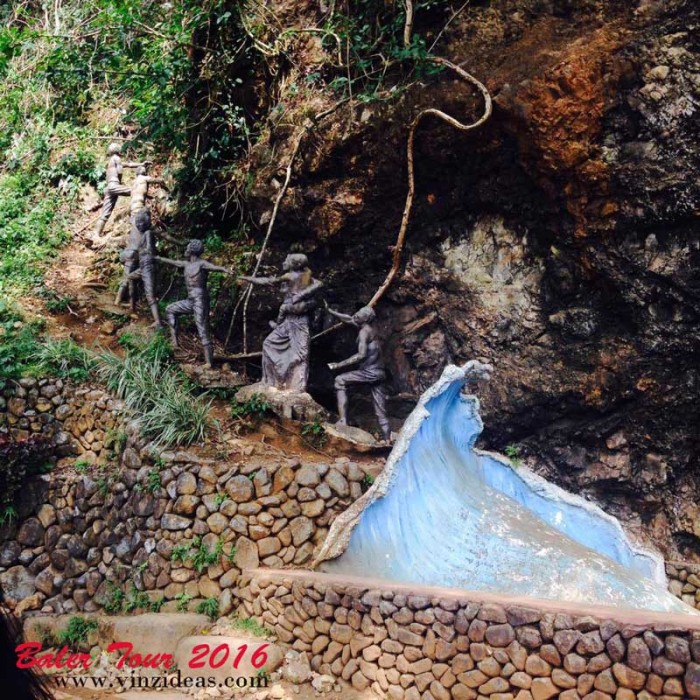 Located at the foot of Ermita Hill along the main road, this life-sized sculpture serves as a reminder of what happened during the catastrophe in 1735. Families climbed the hill while there were huge waves just behind them. People living there believe that only seven families were able to climb the hill successfully and survived.
Aniao Islet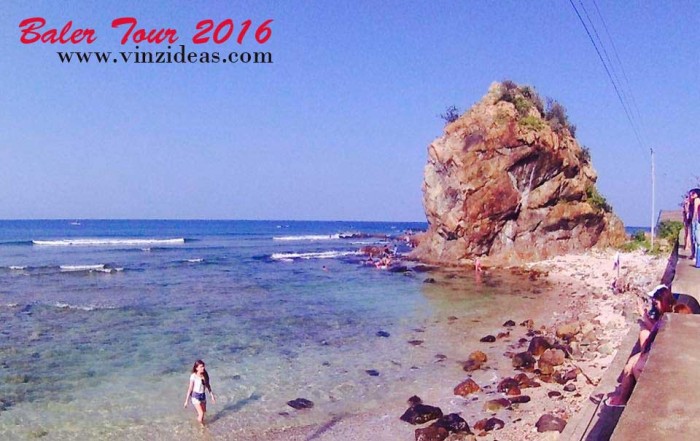 These are two small islands lying south of the islet of Dima-Dimangalat. These islets have small trees and other plants growing on top.
It was 8:00 PM when we had our dinner at one of the best small restaurants in the province. For just PHP 100, their special tapsilog will satisfy your cravings.
Full and satisfied, we went back to the transient house after our dinner. It was an awesome first day of the tour.
Day 2
At 8:00 AM, we had our breakfast, packed-up all our things and left the house to start our city tour.
Museo De Baler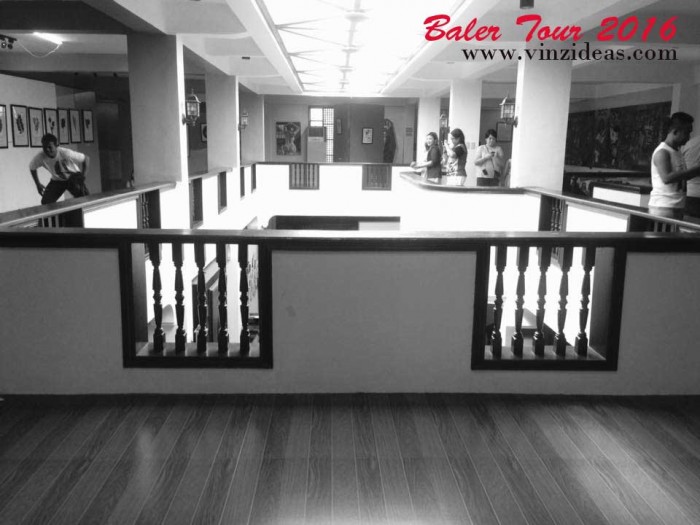 This museum displays artefacts and paintings about the history of Aurora, exhibits on the ethnic groups Dumagat and Ilongot, and photos and memorabilia of its native son, Manuel L. Quezon, the second Philippine president. There is also a section regarding the Siege of Baler, with some film props from the local film "Baler".
Also read: 7 Long Weekend Getaway Destinations in the Philippines
Aurora Quezon's Ancestral House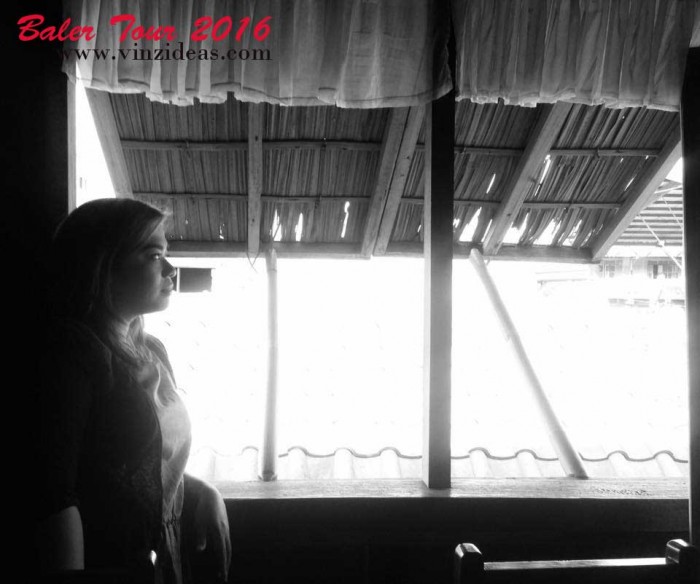 Located at the front side of Baler Parish Church is the ancestral house of Dona Aurora Quezon, the mother of Manuel L. Quezon and to whom the province got its name from. There are a lot of antique items preserved at the old house such as paintings, books and even the car used by Quezon when he was still the President of the Commonwealth of the Philippines.
Balete Tree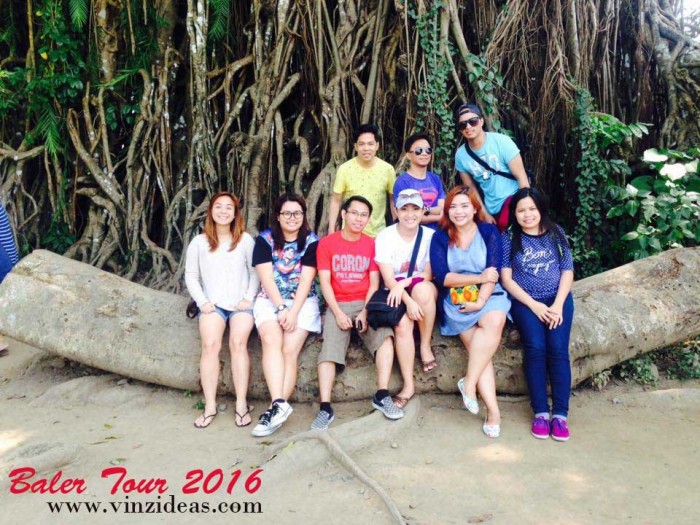 Balete trees are also known as Balite or Baliti. These species of trees in the Philippines are from the genus Ficus.
It was 12:00 PM when we finished the city tour and we went directly to souvenir shops and bought some items. An hour after that, we finally bid goodbye to our fun Baler adventure and went back to Manila.
Just like my Ilocos tour, I highly recommend that you put Baler in your list of top destinations to visit in the Philippines. Aside from the rich culture brought by its historical places, there are also a lot of places that you can visit for a fun and relaxing escapade.
 Also read: Summer is More Fun in the Philippines: 20 Stunning Photos from Filipino Travellers
There you go! What's your Baler story?