*Ping!*
My Facebook Messenger had been sounding off more frequently at work for the past two weeks. One glance at my phone tells me that yet again, my adventurous bestie has sent me updates on her travel plans. "I have to postpone my trip to Korea because I need to go to Taiwan for work next month." This wasn't the first time she had to move her long-awaited Korean holiday. At this rate, she was going to end up flying to South Korea during the cold winter bite of December. "Baka pinipilit mo nalang 'yan," I tell her, knowing that she would be able to better sate her K-pop guilty pleasures during the warmer season. 
Also read: Easiest To Hardest Visa Applications According To Filipino Travellers
As much as the thought of travelling to your dream destination makes you feel all kinds of happiness, you still have to take a step back and reexamine the situation when preparations don't seem to be going your way. Cliché as it may sound, life happens, and it can interfere even with hard-earned vacations. The best thing to do is take a deep breath and recognise the signs which say that you're forcing your travels. Because if you are, then you won't feel as content as you had hoped to be. Better to face the truth now and reap the benefits later by heeding these signs!
1. When you're pushing your travels back far enough to cost you experiences
Want to catch Japan's sakura blossoms or Taiwan's annual lantern festival? There's no other way to go about it than to schedule your visit at very specific dates. Otherwise, you'll be spending your money, time, and energy in these destinations at the wrong time. You may find yourself in your dream destination, but you won't be able to cross out particular experiences because it isn't their season.  
If for unfortunate reasons, you have to push your travels back, perhaps it would be better to wait it out until the following year. That way, you can travel with a clean slate with no personal or work-related baggage in mind, and you'll spend your resources on the experiences you actually want to spend on!
2. Your itinerary has completely changed but not for the better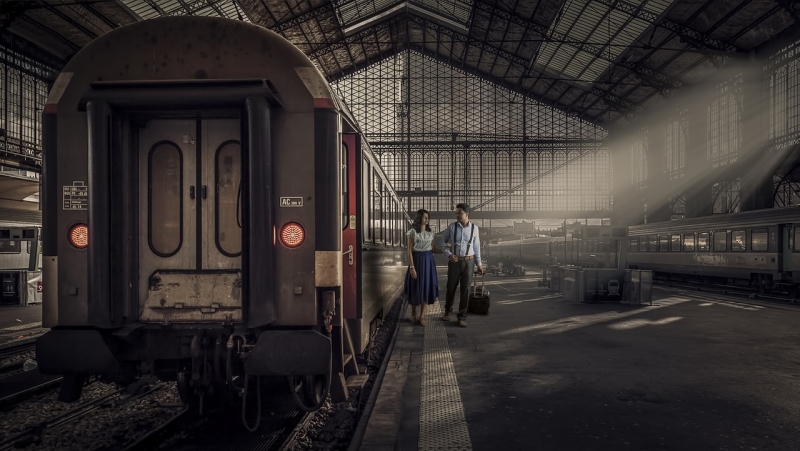 Because you've been rescheduling your travel dates, itinerary revisions inevitably followed. Some attractions are closed while some are open. You're going to miss out on a cool city tour, but you found an outdoor activity that might make up for it. You even replaced catching a cultural festival by watching a band concert. But deep inside, none of these replacements compensates for the original plans you had in mind. Your heart was too set on them. But that's what you get when you're forcing your travels — disappointment and regret. 
3. When you can't juggle between commitments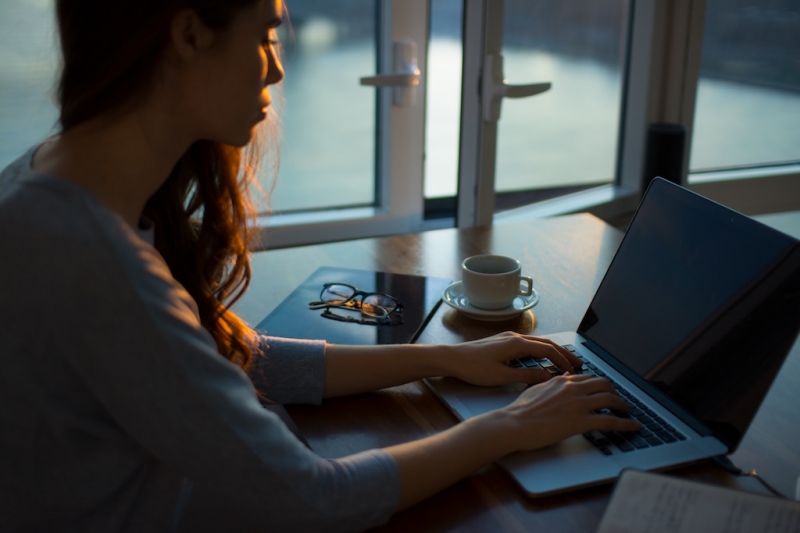 I once had a friend who worked even on social gatherings. She would be glued to her phone answering emails while everyone else was busy catching up and enjoying real human interactions. It would be a shame to see anyone do something similar while on leisure travels. While it's still understandable to work in your hotel room after a day of touring, working while you're out and about just defeats the purpose of a vacation. If you'd rather work, then stay at work. We won't judge. 
4. You find yourself having second, third, and fourth thoughts
Having second thoughts about pushing through with your vacation is normal. But beyond that is a clear indication that you might already be forcing your travels. Going into your journey half-hearted will simply prevent you from trying out new things, meeting new people, and experiencing a culture with an open mind and fresh eyes. If this is the case, then stop right there because your destination deserves better than a torn traveller. 
5. When you look to your friends for a second, third, and fourth opinion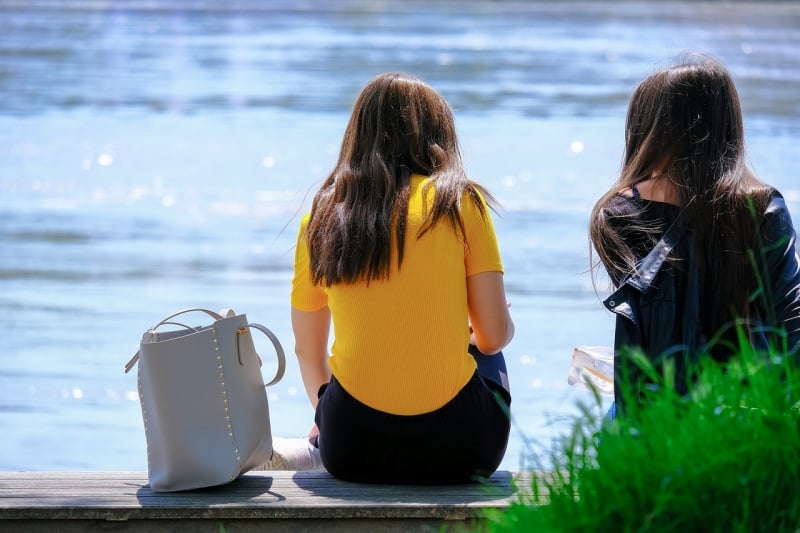 Constantly asking for advice on whether or not it's the right time to travel isn't a good sign. It just shows you and everyone else that you're not confident enough with your travel plans because other factors are coming into play. 
Seeking initial advice is natural. However, there's no need to go back and forth to your friends when you're just looking for someone to validate what your heart has been telling you all along — don't force it. There's a time for everything, and if you need to forgo your current travel plans to make way for something more important, let it be. Your time to travel will come!
6. When you're getting too stressed trying to fit your travels into your plans
Hallelujah, there's a seat sale! But uh-oh. The flight deal is only valid for a limited time and when you check your calendar, you can barely fit the dates in! You try negotiating your workload with your officemates and reschedule dates with your loved ones, but it's causing a domino effect of stress on everyone else. If that isn't a sure sign that you're forcing your travels way too much, I don't know what is. Let that seal sale pass. More will come, you just need to stay tuned to the announcements on Flight Deals — Philippines! 
7.  When you just want to get it over with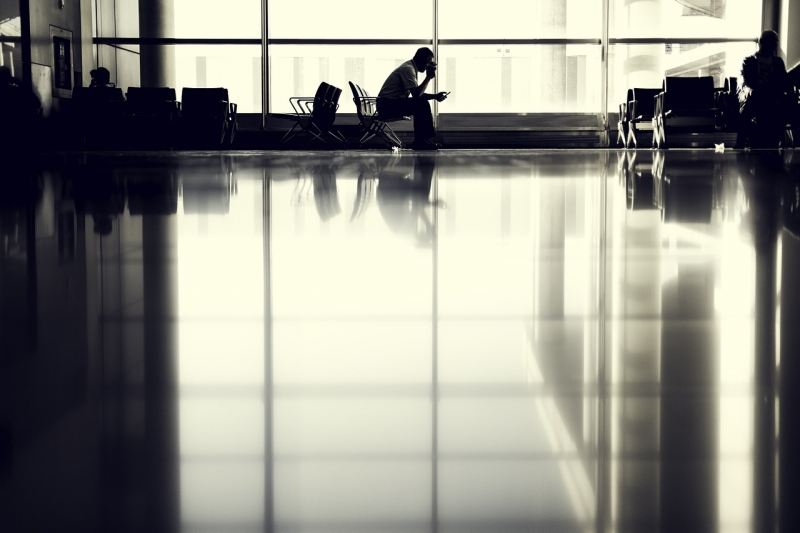 There will be times when nothing will stop you from forcing your travels even if you're doing it for this very dull reason. Well, to each his own. But I think it's such a waste that some travellers lose sight of the bigger picture when they lose their sense of wonder. To travel is to experience new cultures with an open heart, to understand diversity and learn how to accept it, and to discover places and people who, in the end, leave an indelible mark in your life. 
Travelling should be nothing but an enriching and rejuvenating experience. Doing it for the heck of it isn't exactly the ideal mindset you should have when going on a holiday out of town. Don't waste your resources, and save your efforts for when you're truly ready to face the world out there. 
Also read: This Sucks: Travel Burnout & How I Dealt With It
*Ping!* 
One glance at my phone tells me that my adventurous bestie has sent me another travel update. This time, it's a photo. I open it and zoom in. My eyes widen in disbelief. Her South Korea visa was approved. "But I'm not going," she says. I didn't think a simple statement such as this could sound so mature, but it did. It surely wasn't an easy choice, after all. 
And so it goes, my friend set aside a hard-earned South Korea visa, but I know she made the right decision. There would have been big changes in her plans if she had gone through with her travels — and most of them weren't worth it. I assured her that things would once again fall into place next year. By then, I'm sure she'll feel infinitely rewarded by her patience and maturity in taking such a risk and making a difficult decision. Forcing your travels can hardly elicit the same feeling.