Experiencing winter is definitely a dream come true for us who grew up in the tropical Southeast Asian region. Although there are accessible winter destinations around, nothing beats travelling across the globe to set foot in one of the world's largest ski destinations — Lech Zürs am Arlberg in the western side of Austria.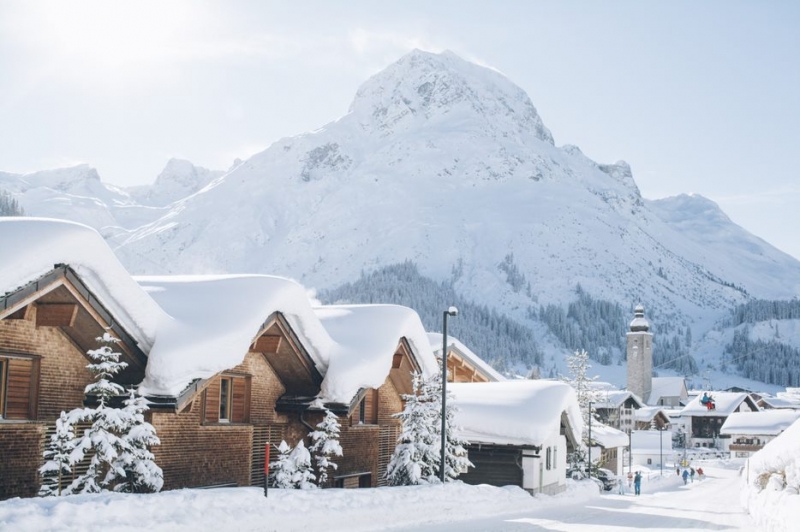 Lech Zürs sits close to the border with Germany, Liechtenstein, and Switzerland. During the winter season (December to April), the place turns into a stunning winter wonderland with scenic mountain views, scrumptious Austrian delicacies, and slopes that have played host to countless ski journeys through the years. Now that you have a rough idea of what Lech Zürs is about, here are the many ways you can make the most of your winter holiday in this charming side of Austria!
1. Go on an ultimate skiing adventure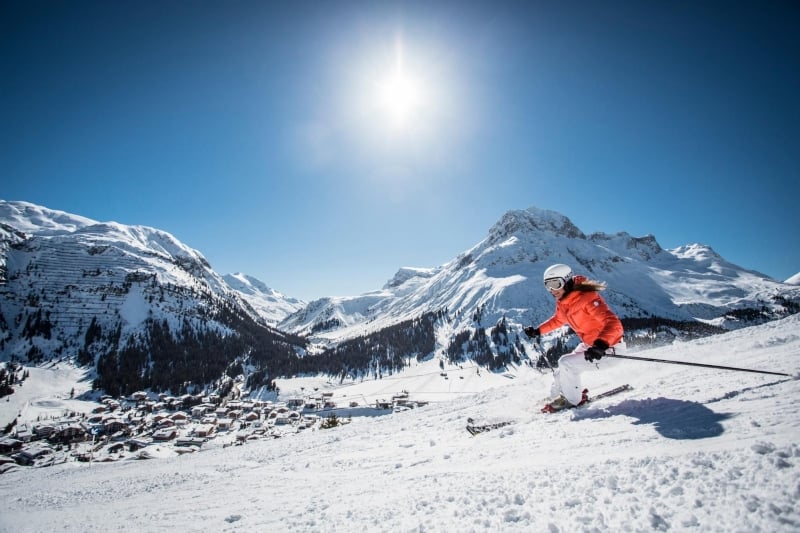 Arlberg is the largest ski resort in Austria and the fifth largest in the world, so skiing here is a must! In fact, it has been tagged as the 'cradle of Alpine skiing'. There are several packages with corresponding prices that you can choose from depending on the ski region, your age, and your preferred length and time of activity.
Experienced and amateur skiers can even participate in an annual ski race called The White Ring – The Race, one of the most awaited events in Arlberg. Olympic champion Patrick Ortlieb holds the track record of the White Ring – The Race with 44:35:07 minutes (2005/06). Otherwise, there's the renowned Ski Arlberg Run of Fame. The Run of Fame is a spectacular sky circuit through the entire Ski Arlberg skiing area. It is 85 km long, with an 18,000-metre difference in altitude.
Also read: Welcome to Innsbruck — Austria's Very Own 'Capital of the Alps'
2. Learn the basics of skiing if you're a beginner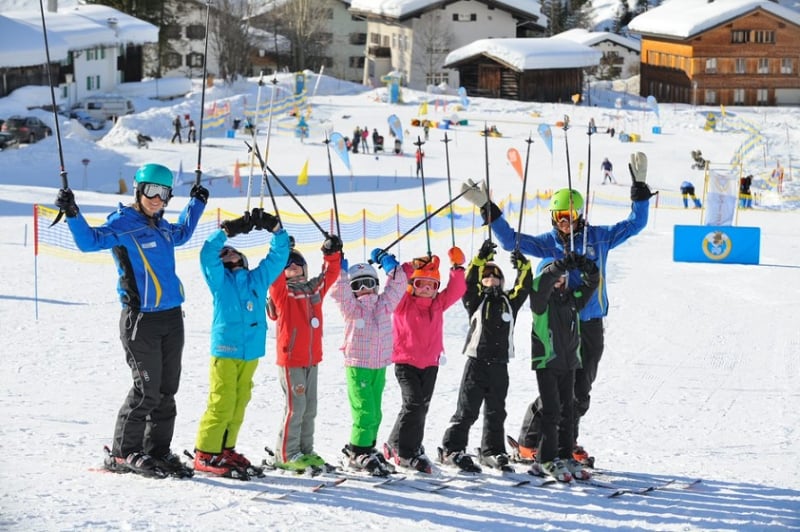 A newbie in skiing? Arlberg and the ski schools of Lech, Oberlech, and Zürs have over 500 highly qualified snow sports instructors, state-approved ski instructors, and guides that are more than happy to teach you all you need to know about the winter sport.
On top of basic skiing and snowboarding, they will assist in other activities like telemark skiing, snowshoe hiking, accompanied ski touring, and off-piste skiing or heli-skiing. Children as young as three and a half years old will be assigned child-friendly slopes to ski on with instructors who are specially trained to handle younger guests. Just make sure to book your private instructor as you choose your hotel accommodation for better convenience!
3. Stretch your legs for a scenic winter hiking experience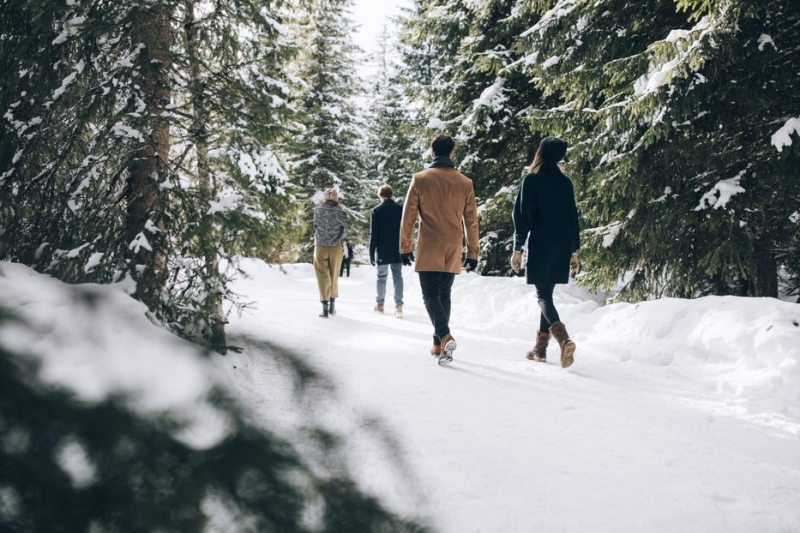 Not a fan of skiing? Why not opt for a hiking adventure instead? In fact, it's one of the best ways to see the outdoors up close. Lech Zürs am Arlberg offers a 40-kilometre network of winter trails where you can experience nature's fresh winter air and surreal sightings of snow-covered landscapes that even anyone with years of winter experience will find magical.
For a complete experience, take the Guided Torch Snowshoeing Hike, which comes with torches and hot drinks every Monday and Wednesday. Ski Arlberg even offers a reduced Sonnenabo ticket price that will take you up to the hiking trails on the mountains and back down while enjoying the view of the village from above.
Tip: Some of the trails' accessibility largely depend on the snow conditions per day, so it's best to check Arlberg's snow report and open hiking trails prior to your activity.
4. Be Santa Claus for a day on your own adorable sleigh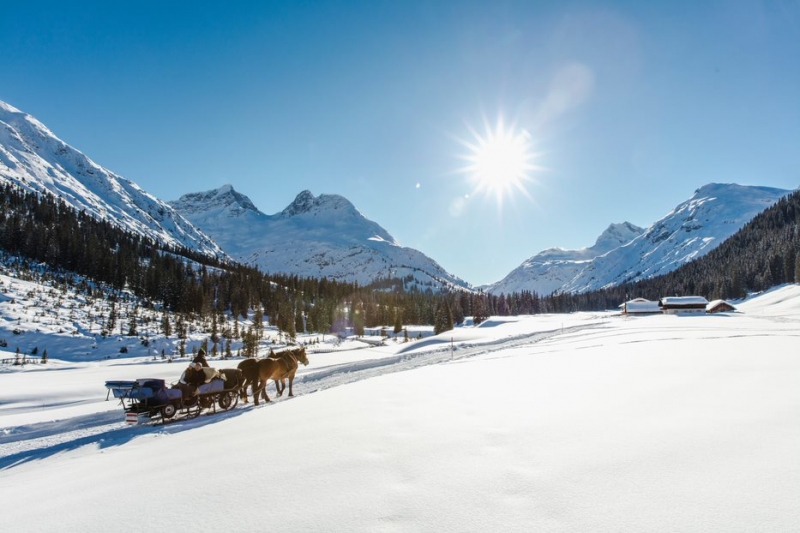 That's right, you can experience what it's like to be Santa Claus for a day! Instead of eight reindeer, however, you'll be accompanied by a couple of enchanting horses across the snow-covered plains of Lech Zürs am Arlberg.
There are options for a one-way trip or a round-trip ride. Among the places you'll get to visit on the journey are the Zug church, Alpele, and the Auerhahn or Klösterle restaurant.
5. Unleash the kid in you with an adrenaline-pumping toboggan run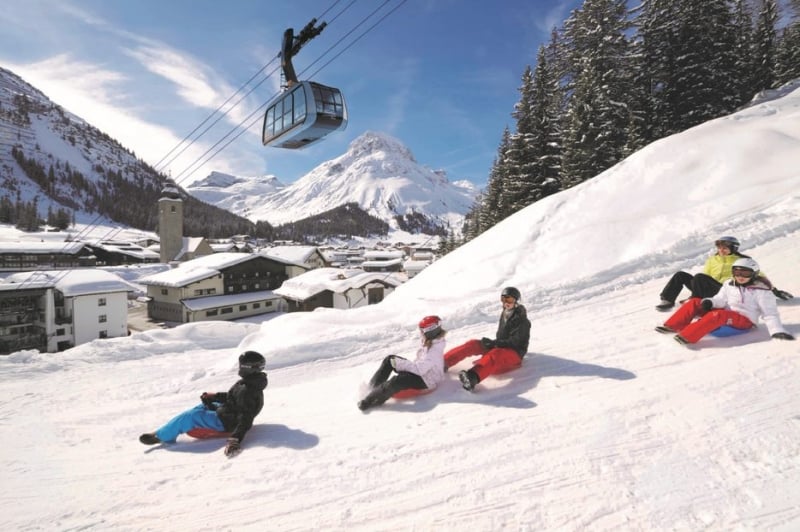 If you want to take a break from skiing or look for another way to enjoy the action-packed slopes of Lech Zürs, go for a toboggan run! Toboggan is a long, lightweight sled for sliding downhill over snow or ice. Being less technically demanding, this activity is mostly just about having a good time whether on your own or with the entire family. You can rent your bobs at the Oberlech cable-car terminal and in sports shops around the area.
The toboggan run from Oberlech to Lech covers 1.2 kilometres of distance that will take you through the forests of Lech. If one run isn't enough for you, you're always welcome to ride the Oberlech cable car back to the starting point for another ride. There's also a small trochanter in Zürs for the little ones to try!
6. Master a basic jump at the Arlberg ice skating rinks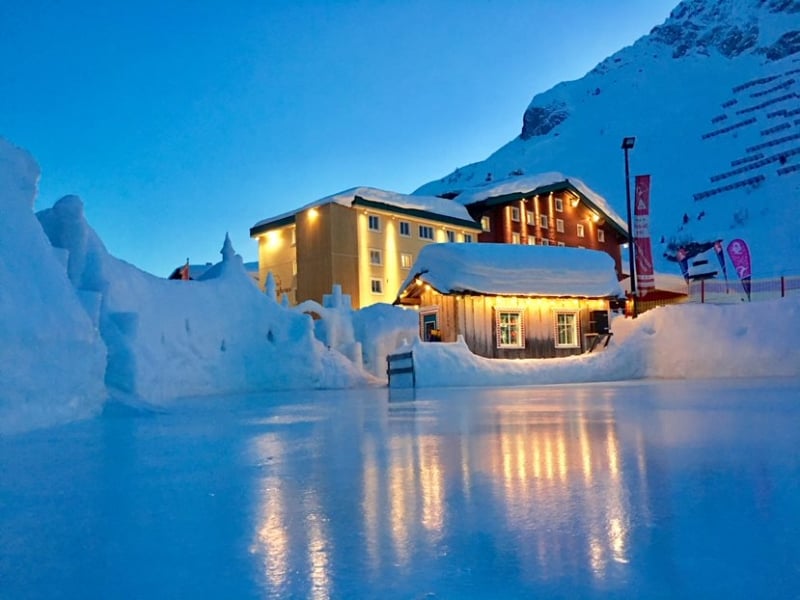 What's a winter holiday without a little ice skating and curling? Inside Hotel Jagdhaus Monzabon, you'll come by the first and only air-conditioned ice rink in Europe that covers 300 square metres of artificial ice.
On the other hand, there's the natural ice skating rink in Zürs, Skating Rink Zurs in the centre of Zürs that's open all days of the week except Saturday. The rink also offers a range of skates sizes to give everyone a chance to enjoy the sport. In addition, you can play hockey or go alpine curling at the natural skating rink while enjoying a heated hut, hot drinks, and even music!
7. Groove away at the Music Festival Tanzcafé Arlberg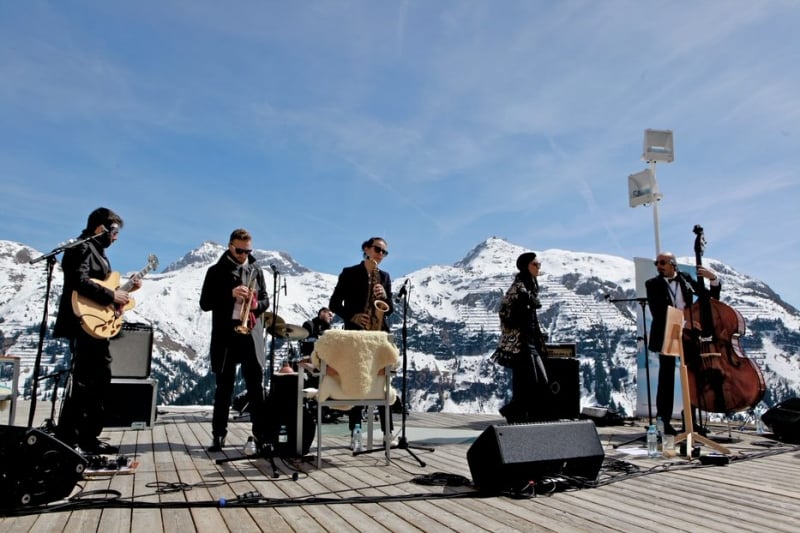 Aside from the sound of the winter breeze and guests occasionally cheering on their skier buddies, you'd probably assume that there's not much to listen to on a mountain village like Lech Zürs. Wrong! With music being an integral part of Austrian culture, the Music Festival Tanzcafé Arlberg is the perfect way to wrap up your winter holiday in the resort.
Happening during the first two weeks of April every year, the Music Festival Tanzcafe Arlberg features performances of prominent international bands whose genres range from swing and jazz to rock 'n roll and boogie-woogie. What makes this annual event a one-of-a-kind experience is that the performances are backdropped by the white mountains and the village itself. Oh, did we mention that all concerts are free of charge?a
8. Relax with a day spa, massage or beauty treatment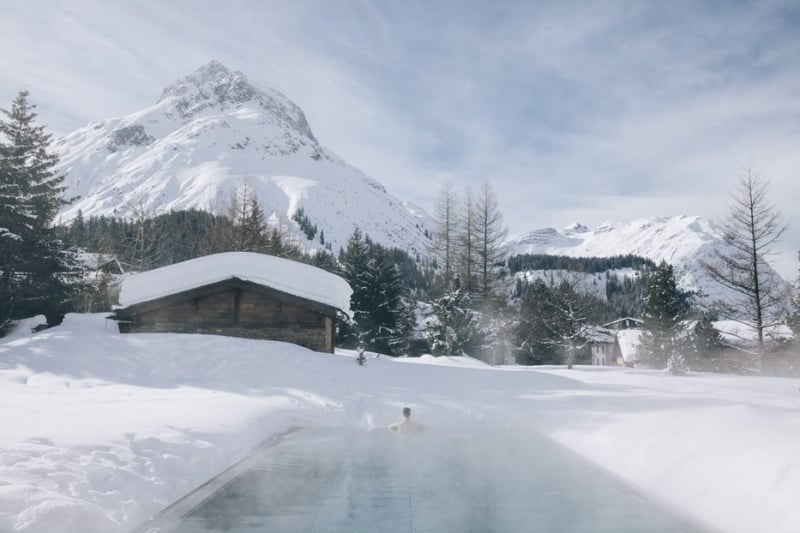 With all the exciting activities Lech Zürs has in store, there will come a time when you'll be looking for a chance to recharge and prepare for the next thing. With that, it's time to change into a cosy bathrobe and make your way to your hotel for a much-needed day spa, massage or a beauty treatment. Luckily, Lech Zürs am Arlberg doesn't lack accommodations that house state-of-the-art wellness facilities to help you de-stress and unwind.
Tip: Make reservations in advance over the phone for a sure slot!
9. Sink your teeth into the culinary delights of Arlberg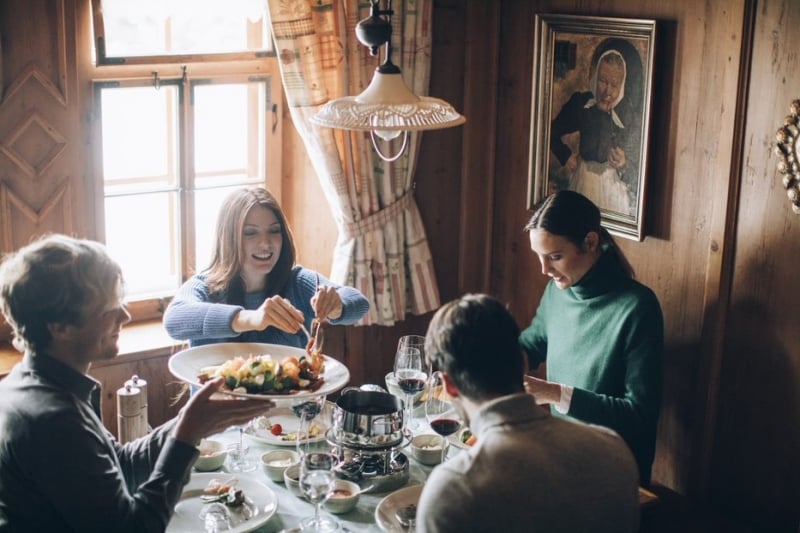 When not doing winter activities, you'll likely find yourself sitting down inside one of the many restaurants in Lech Zürs while warming up with multiple plates of succulent Austrian cuisine. The Vöslauer-Falstaff Awards actually gave the resort the title of World Gourmet Village in 2008, thanks to the number of top-notch restaurants offering high-quality dishes centred in the area. All you have to do is decide whether you're down for some home-style dishes or international cuisine, or which Michelin star, Falstaff forks or Gault Millau toques restaurants you would want to try first while you're here!
10. Enjoy the comforts of your village accommodation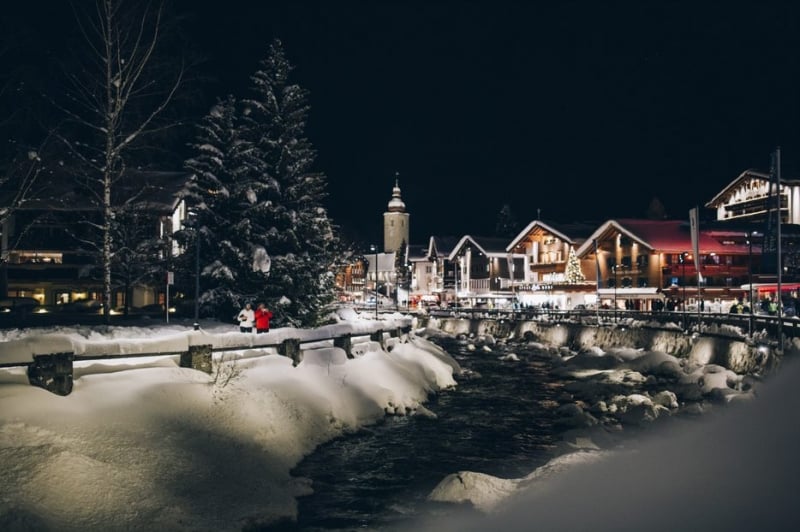 Staying indoors doesn't mean you're killing all the fun of being in Lech Zürs am Arlberg. In fact, the resort's accommodations are something to celebrate on their own! You can choose from over 200 available options that range from simple bed & breakfast inns to luxurious five-star hotels. Dining choices in these accommodations are also aplenty — from light snacks all the way to fine dining meals!
If there's one thing you should know by now, it's that Austria is definitely big enough to accommodate every one of our interests as travellers. But to those of us who are constantly looking for a change of scenery, know that the country's largest ski resort is just a train ride away from the big cities. Aside from your winter sports gear, don't forget to bring your cameras to capture all the wonderful things waiting on your visit to this winter wonderland they call Lech Zürs am Arlberg.
For more information, please visit Lech Zürs am Arlberg's official website and Facebook page.
---
Brought to you by Austrian National Tourist Office (ANTO) and Lech Zürs am Arlberg.