Contributed by WEDUit
First of all, this is somewhat a lengthy blog so that people who are not used to road trips can really get important and useful details. But if you feel like you're an expert, just skim through the article. Also, these are tips directed to my fellow Ilonggos, but you're also going to find useful information here regardless of your whereabouts. We're from Iloilo City and basically, our goal was to reach Dumaguete in Negros Island, which is the closest city to Apo Island.
How do you do that? Well, you need to have a car or any vehicle good enough to handle the entire trip, decent navigation skills and a bunch of wacky friends to keep you up all throughout the trip. But don't worry, I'll also share some tips if you're going by public transportation.
Also read: My Wife and I Travelled 4 Days to Dumaguete, Apo Island and Siquijor with a Budget of Only Php 5,653 Each (All-in)
During our trip, we've calculated our expenses and commuting is somehow more expensive. In fact, the six of us each just spent ₱3,000 in three days which included everything from accommodation, gas, food, activities and side trips to other attractions. In addition, even if you're not coming from Iloilo, you can still find some useful information here.
Iloilo-Bacolod
To start off, the first thing that you need to do is get to Bacolod City. Though there are several other ways to do that, we chose the Dumangas RoRo Passenger Terminal – Bacolod BREDCO Port route. Coming from Iloilo city, it takes about 35 minutes via coastal road to get to Dumangas RoRo Terminal. Every one or two hours, there are different trips being offered all throughout the day but I suggest that you take the ones from 12am to 4am so by the time you arrive in Bacolod City after a two-hour journey, you'll have the entire day to spend for exploring.
Vehicle Terminal Fee: ₱129/vehicle
Passenger Terminal Fee: ₱24/person (may vary for kids and regulars)
Vehicle Fare: ₱800/vehicle (applies to 4-wheelers)
Passenger Fare: ₱55/person (may vary for kids and regulars)
Contact number for Tri-Star: (034) 493 -0497
Make sure that you have the complete documents of your vehicles (OR/CR). The rates listed above for the passenger fares/fees are student rates so it will vary by a few pesos for kids and regulars. Take note that two passengers also get automatic free passes.
You can also cross to Bacolod City via the Iloilo City Port and we found out that it's actually a much faster route, although more expensive.
Bacolod-Dumaguete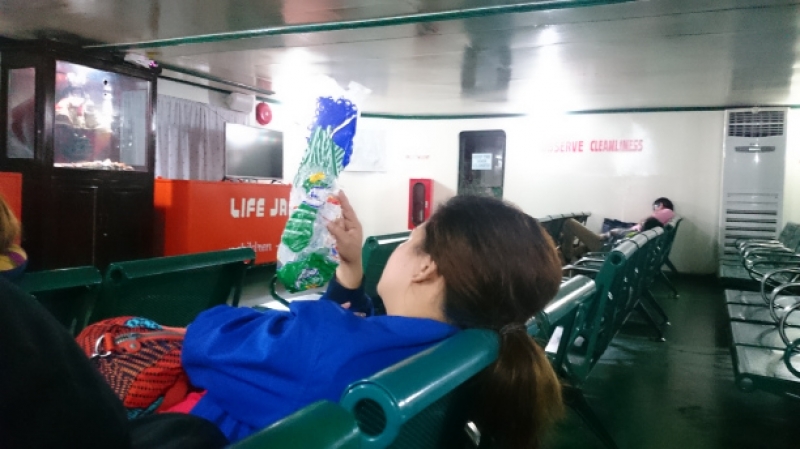 Once you get to Bacolod, you're required to pay an amount of ₱188 for the ingoing terminal fee at the port office. You also need to prepare ₱375 for the outgoing fee once you travel back from Bacolod to Iloilo. We took the Bacolod-Kabankalan-Mabinay-Bais route going to Dumaguete city and it takes about five to six hours of driving. As non-expert navigators, we simply followed the road signs, stuck to the highway and asked questions along the way. You can do it, too!
Be reminded that once you get to Mabinay (boundary between Negros Occidental and Negros Oriental), the roads become a bit more dangerous to drive on because there are lots of sharp curves and blind spots. This is why it's best to travel during the day.
This is the route covered: Bacolod–>La Carlota–Hinigaran–>Binalbagan–>Himamaylan–>Kabankalan–Mabinay–>Bais–>Dumaguete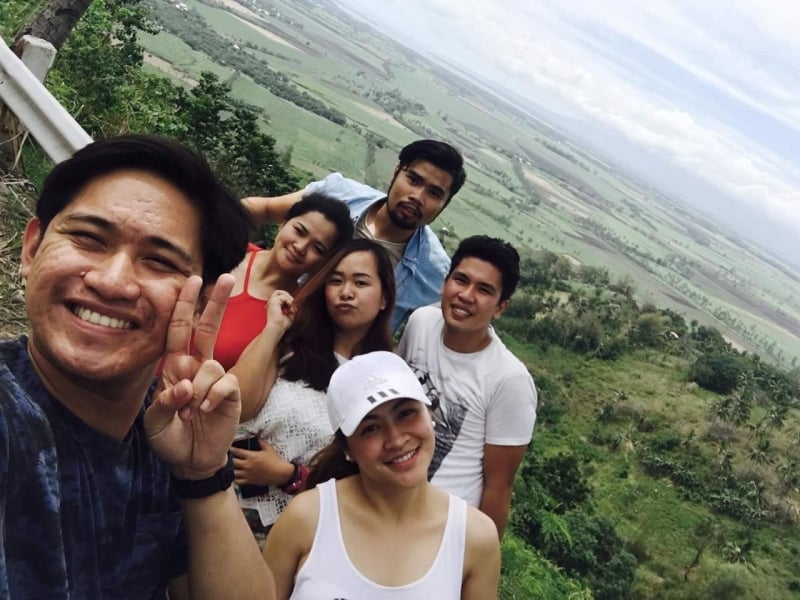 I've also heard people say that the Don Salvador Benedicto route is more interesting because it has more scenic spots. It's a longer route compared to Mabinay but if you are up for a real-time road trip and want to kill some time, this is the way to go.
Now, if you're commuting to Dumaguete, here's what you need to do:
Upon arrival at the Bredco port, go directly to the South Terminal. You can take a  jeepney going to the terminal and they can be found at the port itself waiting for passengers. The  fare costs around ₱20. If you want a bit more comfort, you can take a cab and probably pay just under ₱100. From the terminal, you can then take a bus going to Dumaguete City. Here are the  rates:
Airconditioned (regular) – ₱377
Airconditioned (student) – ₱302
Non-airconditioned (regular) – ₱295
Non-airconditioned (student) – ₱238
According to Google, it takes about five hours coming from Bacolod to Dumaguete. But when you're with your friends, it would take more because you probably would not be able to stop and take pictures on the road.
It took us about six hours to get to Dumaguete City, and along the way, we decided to stop by Manjuyod, also known as the Maldives of the Philippines. To get there, as you're taking Mabinay Road and you see a bunch of solar panels (you won't miss them), you'll reach a fork. Instead of turning right to Bais, take a left and it will lead you straight to Manjuyod town proper. Unfortunately, we weren't able to secure a boat that would take us to the famous sandbar since it was getting late, hence, we went our way.
Dumaguete-Dauin/Apo Island
When we reached Dumaguete, it was already late in the afternoon and we were tired so we decided to stay for the night at a town called Valencia. While we were there, we visited a few of its numerous breathtaking natural attractions like the Casaroro Falls and the Pulang Bato Falls. Then, we stayed at the enchanting Forest Camp for the night which was a really memorable experience. You might want to stop by for a day if you have time.
If you are those types of road trippers that care more about the destination and not much about the journey to get there, you can actually go straight to Apo Island in one day, especially if you avoid unnecessary stopovers.
Once you pass by Dumaguete, take the Negros South Road and go straight to Dauin town, where Apo Island is located. Again, you won't get lost if you Google it beforehand because it's pretty easy to navigate. From there, go even further and look for the Malatapay Road. You won't miss it because you'll see a market and there are many signs, too.
So you're coming from Bacolod and you're arriving at the Dumaguete Terminal. I asked a few people and found out that you can hire a tricycle but for a big price. From the terminal, the best options would be to take a bus going to Bayawan and just tell the conductor to drop you off at the Malatapay Market. This usually costs ₱50/person. You can also take a jeepney that costs ₱50/person and they're usually parked at the gas station across Robinson's Dumaguete. Tell them you're going to Malatapay and once you get there, you can just start walking up to the port. The terminal and Robinson's Dumaguete are just close to each other so just ask questions and you won't get lost.
Accommodations
We only took a day trip to Apo Island so I didn't spend much time researching or taking pictures of the different accommodations found there. However, these are the ones I caught sight of at the island and heard a bit about.
1. Liberty Lodge & Paul's Diving
0 9202385704/09209124593
2. Mario's Scuba Diving and Homestay
Contact: Mario or Mila Pascobello
Email: [email protected]
Telephone 1: 09063617254/09196223671
3. Apo Island Resort
(035) 226 -716/(035) 422-9820
09399155122/09177017150
Activities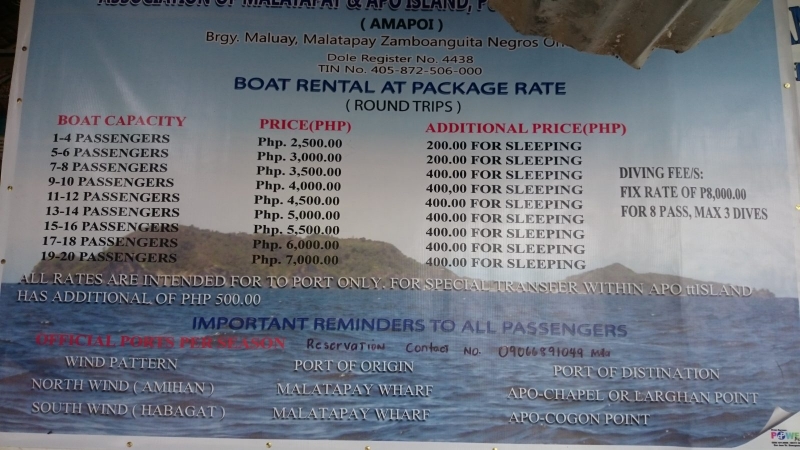 Once you get to the Island, you'll know your way around since it's pretty well-developed. There are signs, posters and tarps everywhere. There are also restaurants, carinderias and tiangges all over the place.
We only did one activity and it's actually the reason why we went there. We did snorkelling but it's not your ordinary snorkelling activity because you get to do it with SEA TURTLES! Don't worry, the island practices responsible tourism but make sure you're a responsible tourist, too, so follow the rules.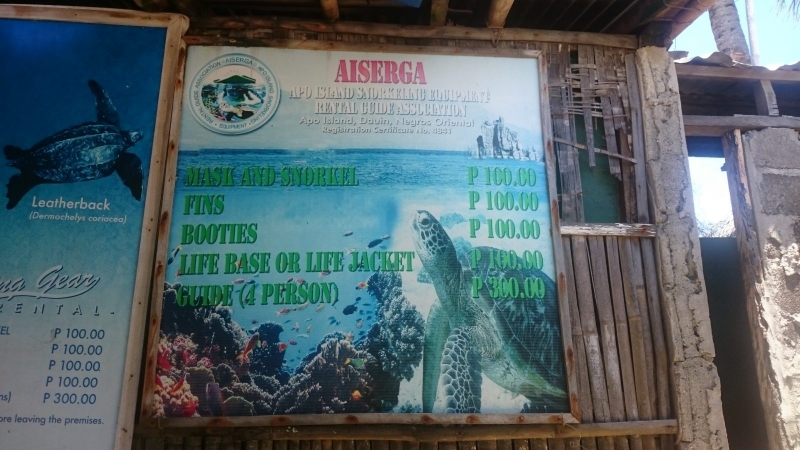 Now, for our main event… snorkelling! What's great about the island's tour guides is that they know how to take good shots, better than how I do it actually. In fact, most of these pictures were taken by our guide since we can't really swim too deep.
Overall, it was a really great experience and apart from the island experience, the journey to get there via road trip made it all the more memorable. We hope you learned from this article and you'll make your way to Apo Island soon!
Also read: How Our Barkada Visited Apo Island and Siquijor for just ₱2,560 Each