A thing about Filipinos: We like to think that we're always right. This is the reason why I proceed with writing this article under maximal caution. It is a daunting task for a flawed human to point out the flaws of other humans — especially ones who like to think that they are always right.
To tell you the truth, I am not fond of writing about this topic at all. I am no history whiz (in fact, the subject was my waterloo for quite some time); thus, I find myself unfit to criticise our present culture, as I have not yet mastered our past. Still, I am here because I hold a firm belief that family should be the first ones to lovingly correct family — and I'd like to think that Filipino travellers belong to one big happy family. (Cheesy, no?)
Although I cannot thoroughly explain the history behind certain aspects of our culture, I think travelling around the world has allowed me to better gauge some of our dreadful traits as Filipinos. Why? Because many of our shared traits are more evident when we're relating to other nationalities. So without further ado, here it goes: a short list of things we need to stop doing, written by one guilty Filipino traveller for her fellow guilty Filipino travellers.
Also read: 27 Travel Habits You Probably Need To Get Rid Of
1. Being late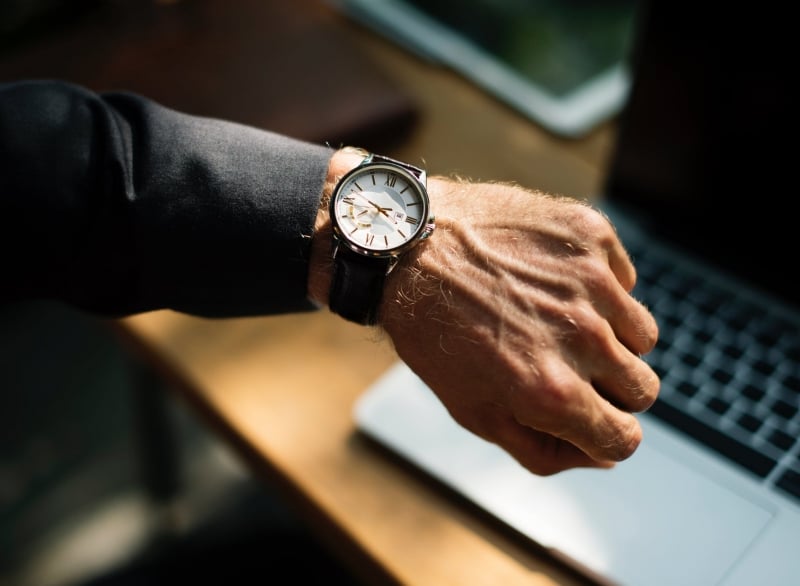 "Time is gold" is too popular a proverb for any Filipino to not have heard it at least once; yet most of us still have little to no regard for punctuality. Perhaps it's because we're used to tardiness, as it's impractical to expect people to arrive on the dot in a country with horrible traffic. Sadly, our tardiness has become so evident that even foreigners — especially hotel staff and tourist guides — aren't surprised when Filipinos are behind schedule.
The thing is, punctuality isn't only a matter of being early. It's also a matter of respect. When we're late, we show that we couldn't care less about other people. We can't travel the world expecting to be waited on. Some nationalities value time so much that they're willing to leave late people behind.
2. Getting ahead of everyone else… without any sense of consideration
Coming from a country with minimal opportunities, many Filipinos feel the need to claw their way to the top. Otherwise known as "crab mentality," we often see other people as threats to our own success; in return, we drag them down. However, more than crab mentality per se, it's self-centeredness that's become the more serious epidemic among our people.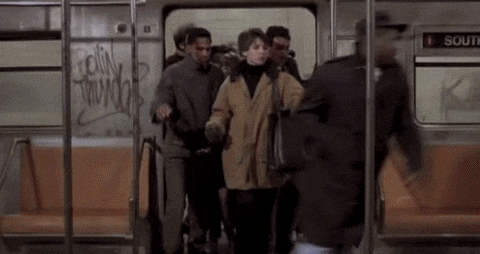 It's difficult to be selfless when life itself is such a struggle — and quite frankly, living in the Philippines isn't easy at all. Take the typical MRT scene as an example: Commuters mercilessly push and shove one another just to get inside the train. Sadly, our country's flawed public transportation system mostly forces us to go with the flow (read: to learn how to push and shove, too). Do we see this terrible commuting scene in more developed countries? Hardly ever. But does living in a developing country excuse us from being rude and inconsiderate? Never!
3. Having other people clean up after us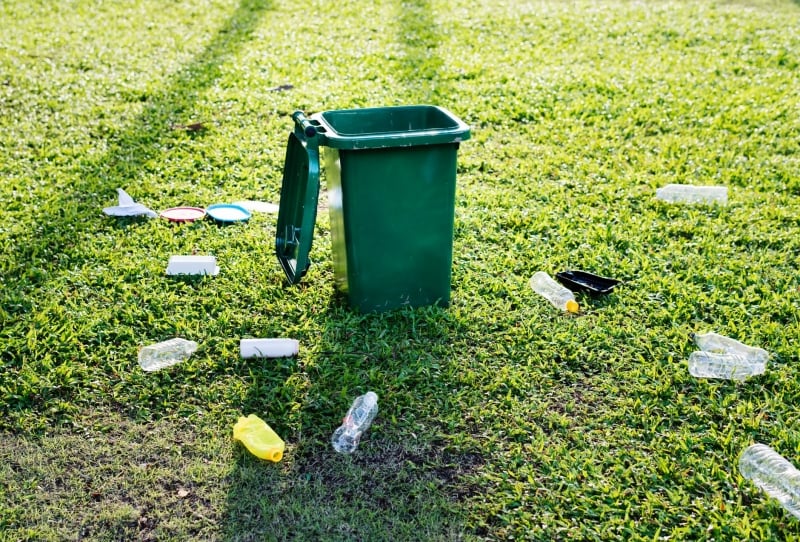 Multiple signages line up along our roads with the words "Cleanliness is next to godliness." Yet we buy a bottle of soda, drink it, and casually fling the bottle away when we're done with it. We open a bag of chips, eat it, and leave the bag along the sidewalk. We order our fast food meals, chow them down, and let the waiters clean up after us.
Have we forgotten what clean looks like, so much so that we've lost all care for cleaning up after ourselves? Even worse — do we really think we're more important than servers just because we pay for our meals? Perhaps it's the level of glorification that politicians and celebrities get in our country that makes us forget that no amount of money or success can make us more important than the next person.
We already learned this in elementary school, so why don't we learn it again? CLAYGO stands for "clean as you go" — do it, even if you're the class president.
4. Disrespecting authority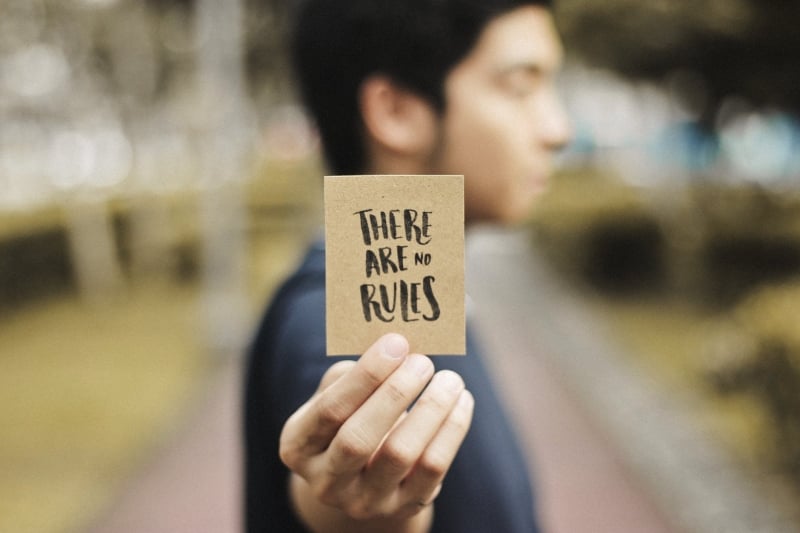 You're an angel if you live in the city and you've never jaywalked. Smoking in non-smoking zones — a very hot topic brought to us by this administration; nevertheless, still prevalent around the country. No littering — need I say more? Even the simplest acts of falling in line and standing on the right side of the escalator seem like such challenging tasks for Filipinos!
I'd like to believe that the Filipino is not innately undisciplined, nor is he or she born disrespectful. As a matter of fact, we produce excellent workers in the hospitality field — we've even become globally known for this, too.
Several people would attest that Filipinos are, in fact, submissive to authority after a certain time living abroad. This is the reason why most people conclude that it's the lack of law enforcement in the country that encourages us to break the rules. However, our general disregard for authority has been around for quite some time. Jose Rizal's essay La Indolencia de los Filipinos serves as evidence that indiscipline among Filipinos has been around as early as the Spanish colonial period. Lo and behold, we see a lot of Filipinos complying with rules and regulations until it becomes inconvenient.
Also read: 7 Ways Pinoys Can Travel the Philippines Better
How can we change?
Travelling helps us get more in touch with our humanity, as we become exposed to diverse cultures and get to see the world with brand new eyes. But at the same time, travelling is a privilege not every Filipino can afford. Like everything else, having the privilege of travelling does not entitle us to go around pointing fingers at the misbehaviours of our countrymen. It does, however, give us a chance to correct our own bad habits. Maybe it can even empower us to help change the system — even with one small selfless act at a time. Think about it.
Also read: Travel is A Privilege & Not Everyone Can Travel As Much As You