If you're craving a taste of island life, then you're in for a treat on Bantayan Island. Pristine white beaches, unspoiled mangrove forests, and friendly locals — this small isle in northern Cebu is the perfect place to soak up the sunshine for your much-deserved break. Plus, it's less busy than other beach destinations in the Philippines. And while it may be small and rustic, you'll find a good selection of accommodations to make your home away from home. Find the right place for your island getaway at our favourite Bantayan Island resorts, hotels, and homestays.
Also read: 7 Private Islands You Can Rent in the Philippines Right Now
Best hotels and resorts in Bantayan
1. Amihan Beach Cabanas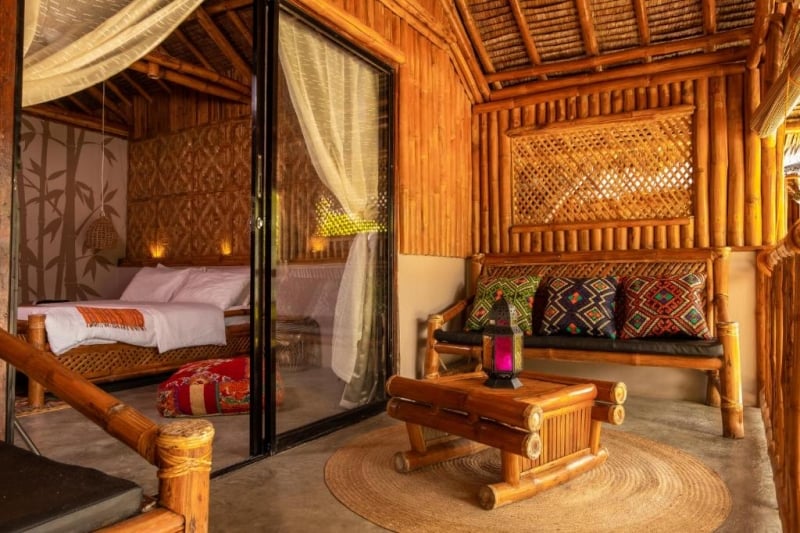 A beachfront resort that captures all the picturesque charm of Bantayan Island, Amihan Beach Cabanas is a boutique hotel with only nine cabanas. The spacious Filipino-inspired accommodations feature warm tones, bamboo, and wood elements. The traditional look is combined with modern amenities, like a well-appointed bathroom, air-conditioning, and free WiFi.
Wake up to stunning views of the sea or garden every day in these kubo-style cabanas. Families staying in the casita even get the luxury of a private pool — although the beautiful beach only steps away is just as accessible! Fantastic food means you won't have to wander the streets to eat well, while the in-house massage service is a blissful treat after a full day of sightseeing.
Address: A. Batobalanos Street, Brgy. Poblacion, Santa Fe, Bantayan Island
2. Anahaw Seaside Inn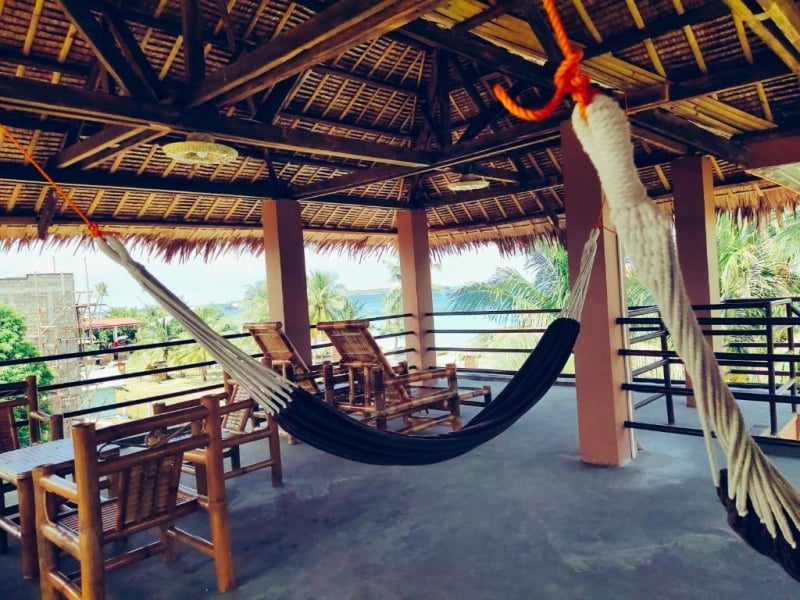 Native design and modern comforts blend to create one of the cosiest Bantayan Island hotels around. Anahaw Seaside Inn is a no-fuss retreat providing travellers with affordable rooms, whether it's for solo travellers or larger groups. Expect a good night's sleep in Anahaw, with each guestroom well-lit, generously sized, and ultra-comfy.
The sea is close by; guests can stroll to the beach for a relaxing swim any time of the day. First time in this part of Cebu? Make the most of your adventure with tropical activities like kiteboarding and island hopping to Virgin Island and Paradise Beach. And if you prefer a lazy vacation, that's all good, too! Hammocks overlooking lush palms and crashing waves offer the perfect spot to lounge with a good book and an ice-cold beer.
Address: Villaceran Street, Santa Fe, Bantayan Island
3. Carl's Island Inn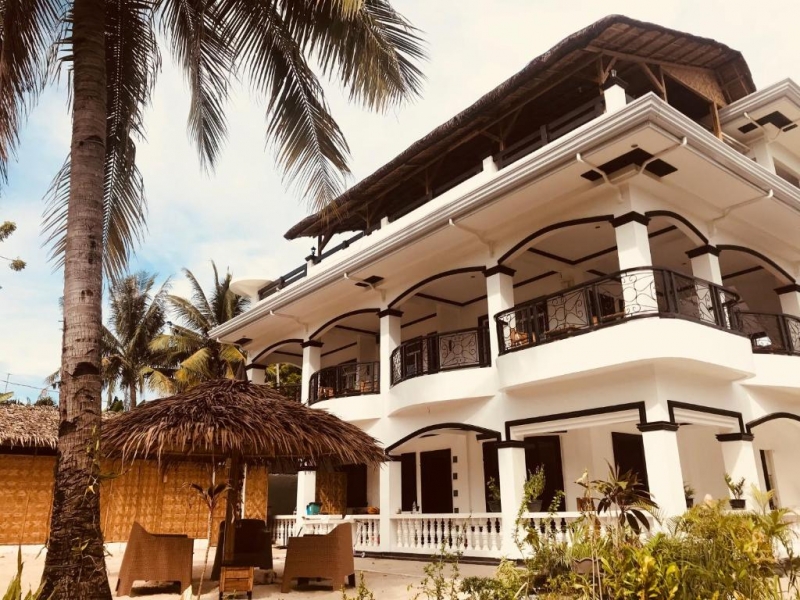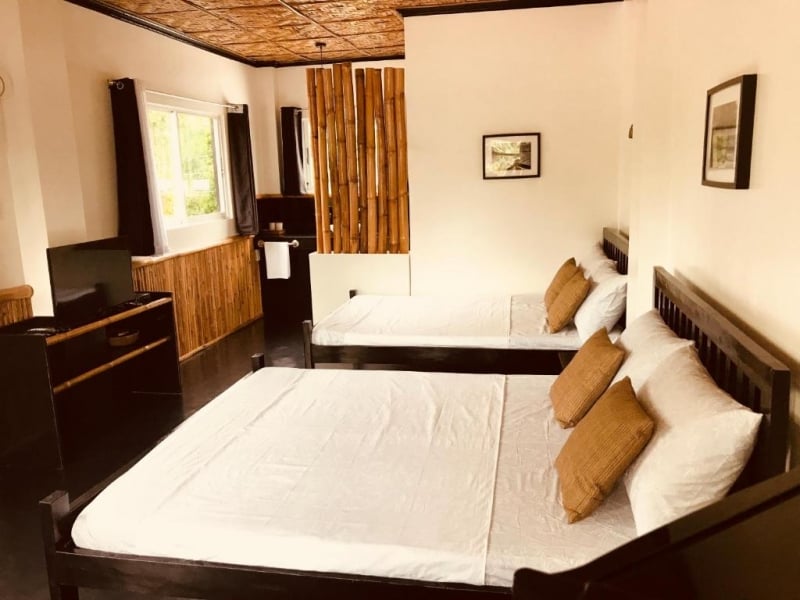 City folks will feel right at home at Carl's Island Inn. Rest and relax in brilliantly appointed rooms with a contemporary take on traditional design. Think driftwood furnishings, local wildlife décor, and plush beds made of bamboo. We recommend getting a room with a balcony for a private nook to enjoy your morning coffee at the start of the day. 
Travellers choose this among the different Bantayan Island resorts for its chill atmosphere. The beach may be several minutes away on foot, but Carl's Island Inn is surrounded by lush gardens for your nature fix. The bar, delightfully named The Salty Madness, is also a definite highlight.
Address: C. Batiancila Street, Santa Fe, Bantayan Island
4. Coral Blue Oriental Beach Villas & Suites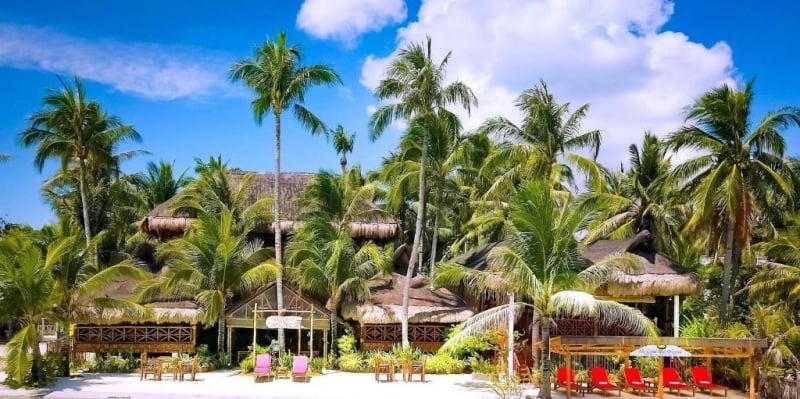 This is among the Bantayan Island resorts that will make you fall in love with this side of Cebu. It's hard to imagine a more picture-perfect escape than the upscale Coral Blue Oriental Beach Villas & Suites. Set on a pristine private beach, the boutique resort promises a tropical vacay where you never have to venture far from the water.
Bamboo suites and villas come with air-conditioning, bespoke furniture, and balconies. And of course, the sea views are spectacular from each one. But why look when you can be part of the scenery? Step out of your villa and straight onto perfect white shores — it's a dream come true you'll never want to leave.
Address: Batiancila Street, Santa Fe, Bantayan Island
5. SMAK's Hotel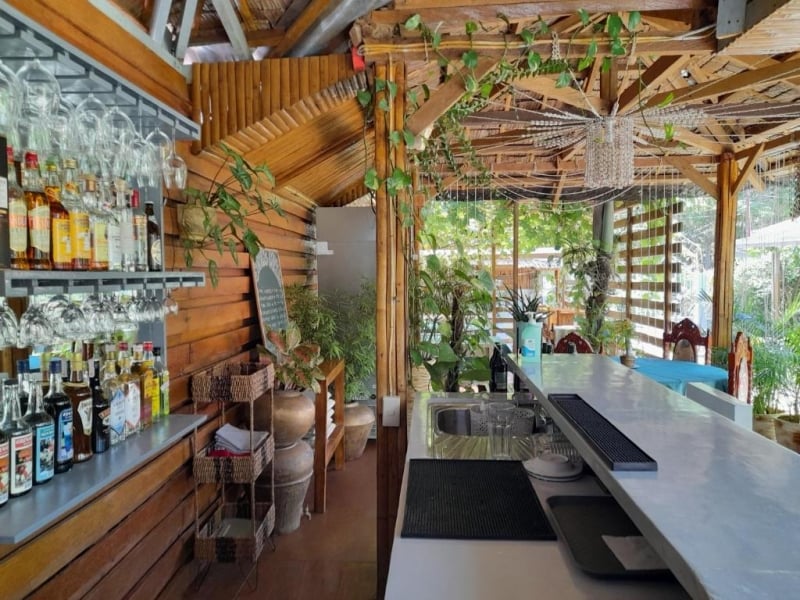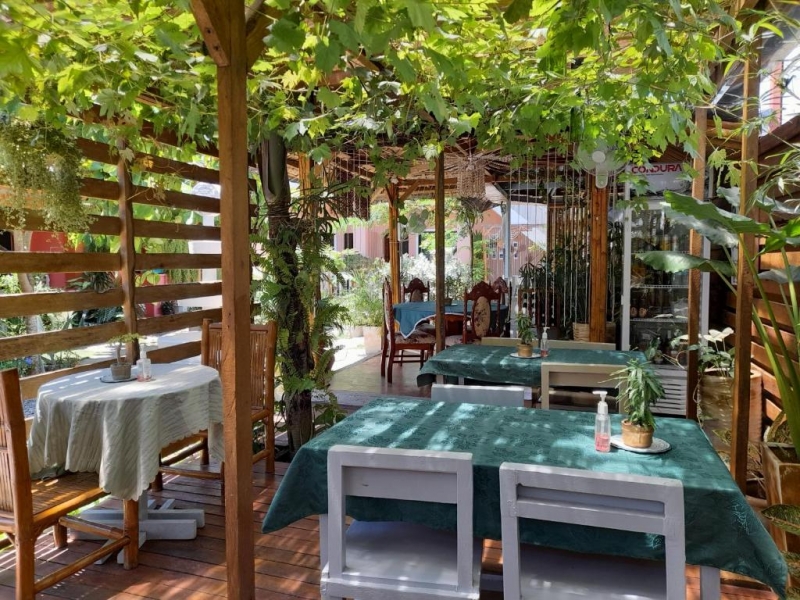 Located near Kota Beach, SMAK's Hotel is an excellent base for your island adventures. It's within walking distance to beaches, with dining options and town attractions nearby.
But you won't even have to leave the property for a great time. The tropics-inspired bar and restaurant keep you fully immersed in vacation vibes the entire time — and the food is top-notch, too! Enjoy the quiet neighbourhood and the landscaped gardens; if you're here for a refreshing break, you've found the right place.
Guestrooms are clean, comfortable, and modern. Tourists travelling with large groups will appreciate the sprawling family rooms that can accommodate up to five guests, plus children.
Address: Saagundo Street, Santa Fe, Bantayan Island
6. Sunrise Beach Club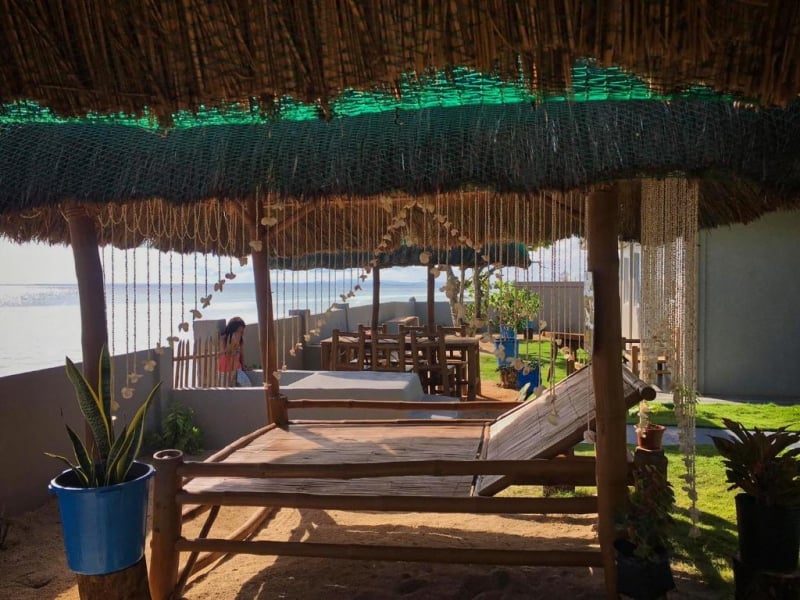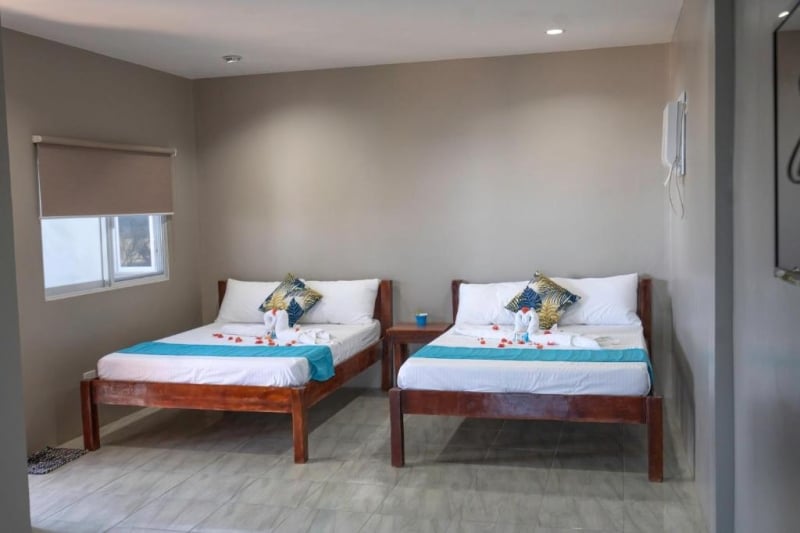 Looking for a place in the centre of the action? You won't go wrong at Sunrise Beach Club. When it comes to Bantayan Island resorts, this is one of the best-positioned accommodations available. Not only is the beach practically right outside your door, but downtown Bantayan is only a short stroll away. Make the most of your trip and hang out at local haunts to sample authentic Cebuano cuisine. 
The fully renovated resort presents cosy studios and villas, each with air-conditioning and a private bathroom. It's simple yet comfortable; Sunrise Beach Club provides all the essentials, so every staycation here is smooth and stress-free. Peek outside for a breathtaking sunrise and sunset every day.
Address: C. Batiancila Street, Santa Fe, Bantayan Island
7. Marlin's Beach Resort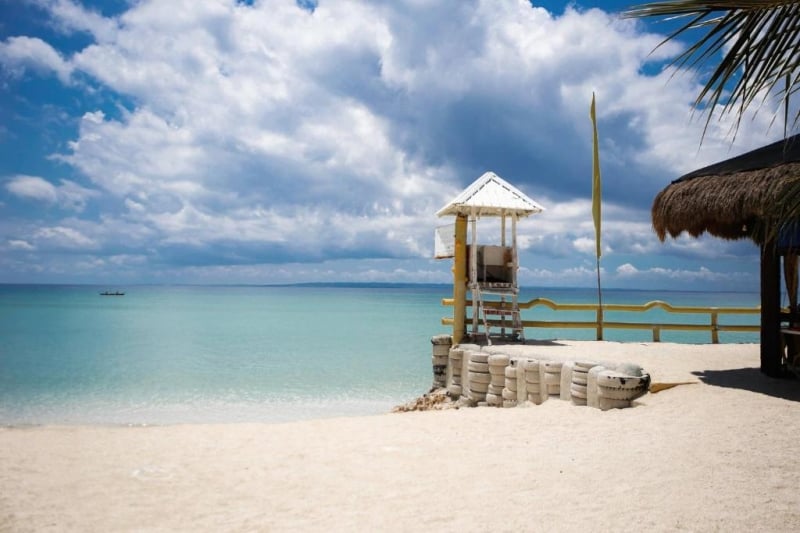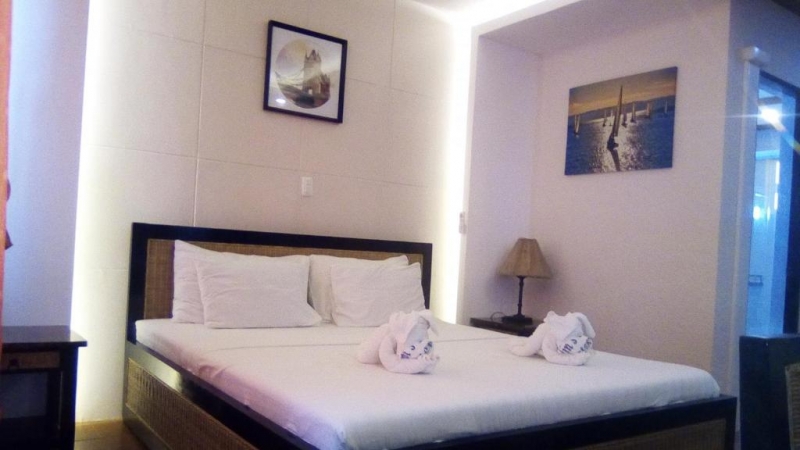 Head to Marlin's Beach Resort in Bantayan Island for spacious rooms, comfortable beds, and delicious local and international food. It's a convenient pick for tourists, with dining options and attractions within a stone's throw away. More importantly, a sandy beach sits right outside Marlin's. Swimming and snorkelling are popular activities here, and the in-house restaurant boasts sweeping views of the sea.
Address: Roska Street, Santa Fe, Bantayan Island
8. Anika Island Resort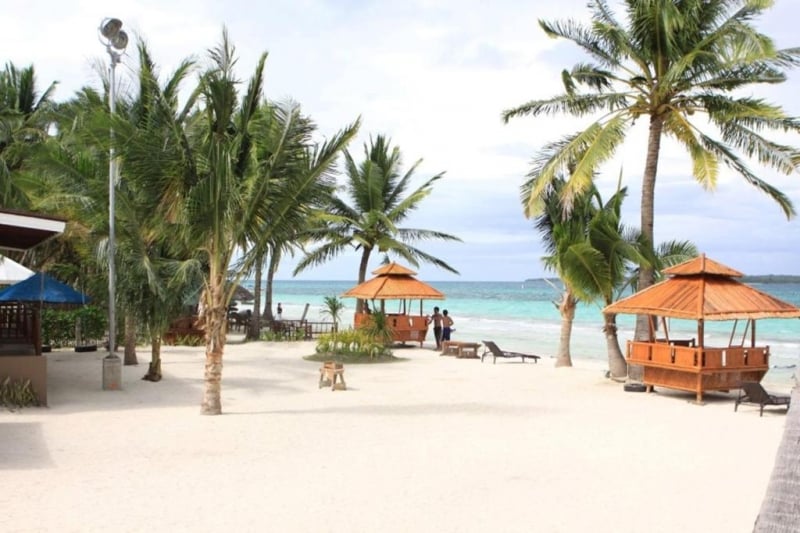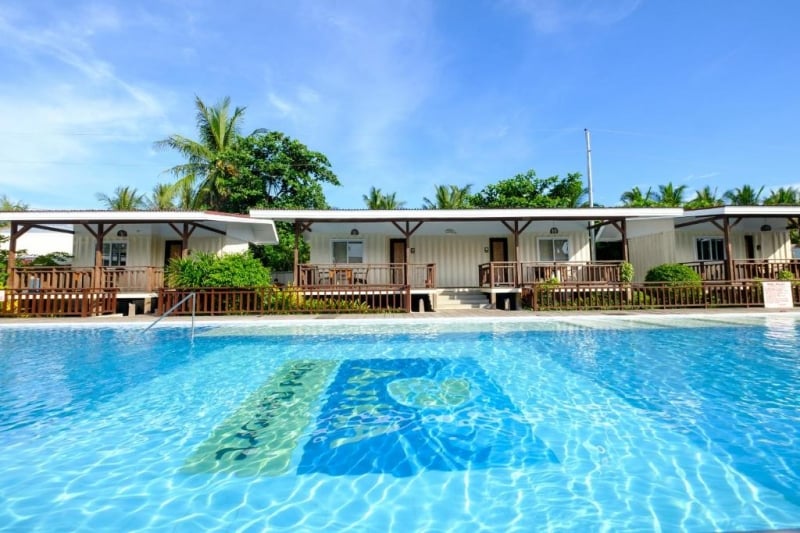 It can be a challenge to find a space for complete relaxation, but Anika Island Resort is a beachfront sanctuary where you can just let go of your worries and breathe. Drawing inspiration from laidback island life, the resort makes it easy to lean into this way of life. It's right on the powdery white-sand beach of Santa Fe, so you can bask in the sun, sand, and sea from sunrise to sundown. ​​A swimming pool is also on-site, a unique feature among Bantayan Island resorts. 
Don't expect anything luxe, but the rooms in Anika Island Resort are superb. Bright, airy, and well-lit, the accommodations offer a restful retreat for Bantayan Island explorers. Travellers love the abundance of activities that staff can arrange for them, from outdoor pursuits like snorkelling and cycling to more leisurely ones like a blissful massage.
Address: Roska Street, Santa Fe, Bantayan Island
Also read: 14 Outdoor Adventures in Cebu to Add to Your Bucket List
Best vacation rentals on Bantayan Island
9. Pearl of Santa Fe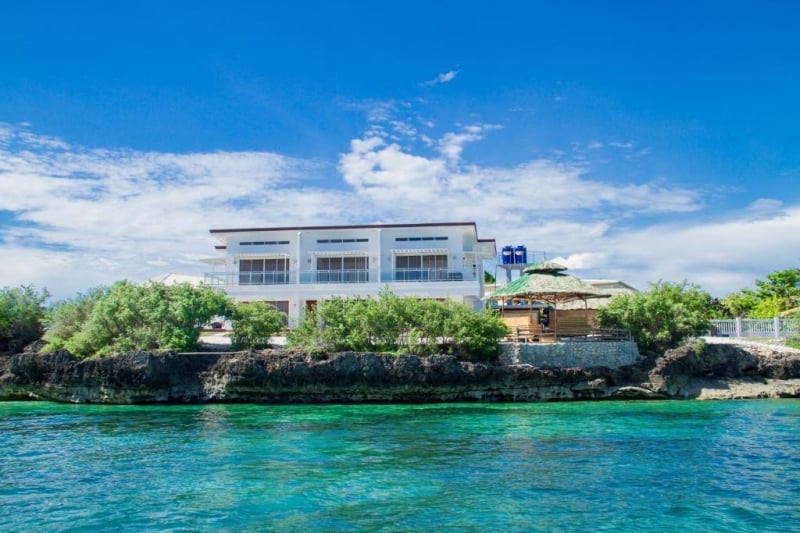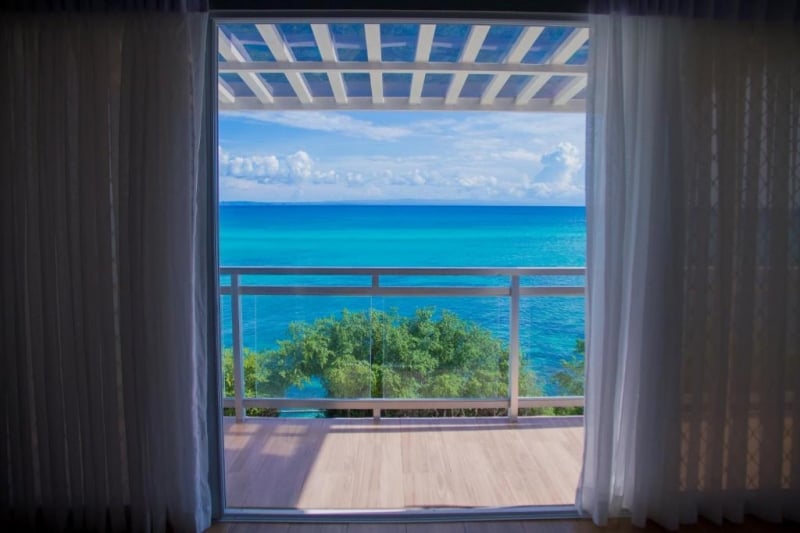 Bantayan Island hotels and resorts have much to offer, but if you're seeking utmost privacy, your best bet is to rent out an entire house. Not only do you not have to share the property with unruly guests, but you'll also enjoy the use of facilities usually absent in hotels and resorts (like a kitchen).
Pearl of Santa Fe is the crème of the crop of vacation rentals on Bantayan Island. Perched on a low cliff over glittering waters, these elegant private apartments are a five-star spot with ocean views and beach access. Each rental has three spacious bedrooms, making it ideal for family vacations. Travellers can try a variety of activities, such as billiards and fishing.
Address: Tourist Road, Santa Fe, Bantayan Island
10. A charming home close to the beach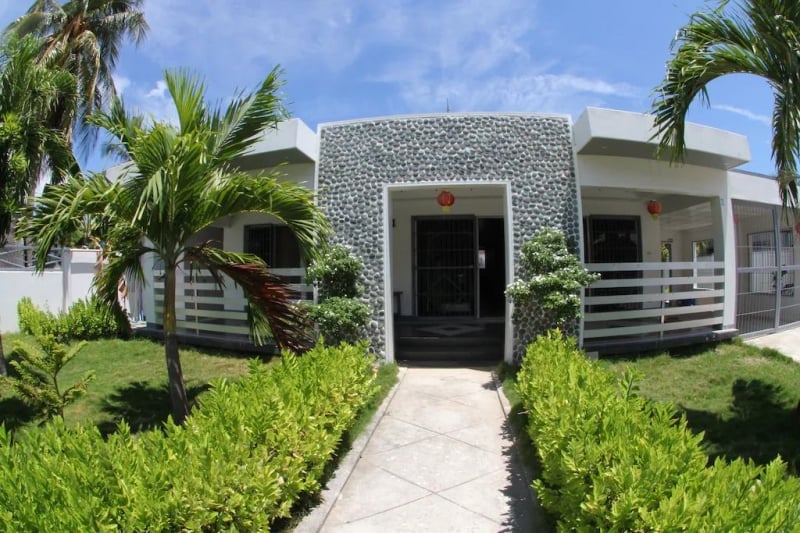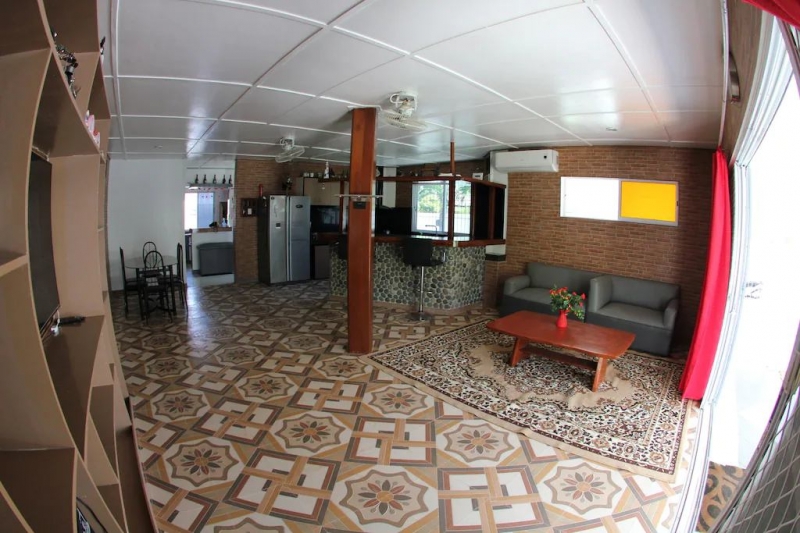 Peep this homey rental that will make you feel like a true-blue islander. This two-bedroom, three-bathroom house is packed with all the essentials you need when you're on vacation — plus a few extras that are always good to have, including Netflix-ready TV and a washing machine. It even has a generator, just in case the power goes out on the island. 
This Bantayan Island vacation rental is located in a quiet neighbourhood, but it's also just a 15-minute walk from the beach and the downtown market. Best of both worlds, we think! 
Address: Santa Fe, Bantayan Island
Also read: 10 Overlooking Cafes and Restaurants in Cebu
When visiting the island, you'll probably spend most of your time outdoors. But with our picks of the best Bantayan Island resorts, hotels, and vacation rentals, you can enjoy your downtime just as much as you love your island excursions. 
---
This article contains affiliate links. When you book through these links, we may earn a small commission at no additional cost to you. All images courtesy of the respective property listings.