If your idea of a perfect beach is one that's unspoiled and relatively empty, then Leyte may be worth considering for your next vacation. This Visayan province may not be as famous as other Philippine destinations like Boracay and Palawan, but that means it still has plenty of secret spots left to unearth. The best beaches in Leyte are some of the most stunning in the country, from Insta-famous sandbars to surfer-friendly spots. Keep reading to discover some of our favourites.
Also read: These Airbnbs in the Philippines Will Inspire You to Travel Local
Best Leyte beaches and islands every sun-seeker must visit
1. Kalanggaman Island (Palompon)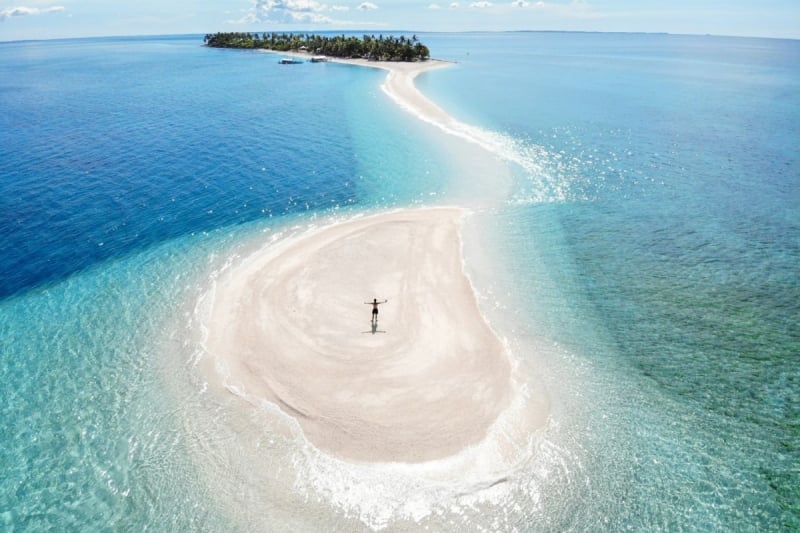 Meet the dreamy Kalanggaman Island, a virgin island hailed for pristine white shores, crystal-clear blue waters, and a 795-metre sandbar that's one of the most beautiful in the entire country. Here, an hour or so away from the mainland, there aren't any resorts or restaurants to spoil the postcard-pretty scenery. There's just the sun, sand, and surf — honestly, what else do you need? Travellers who want to spend more time on Kalanggaman Island can pitch a tent and sleep under the stars for a night. Cottages for day trippers are also available.
How to get there: From Tacloban, Leyte, take a van going to Palompon. If you're coming from Cebu, hop on a taxi to Pier 3 and take a ship straight to Palompon or a fast craft to Ormoc. After getting to Ormoc, it's a one- to two-hour van ride to Palompon. In Palompon, head to Palompon Liberty Park to register and pay the necessary fees for the Kalanggaman tour. From here, it's about an hour by boat to the island.
2. Canigao Island (Matalom)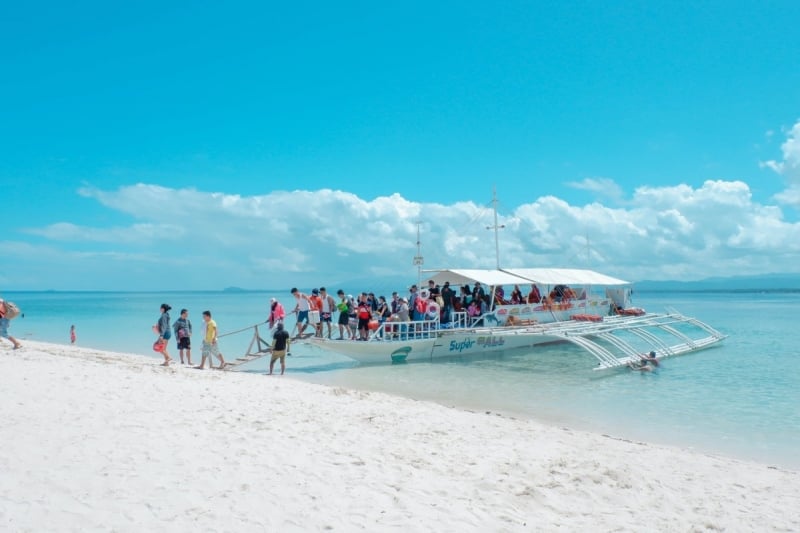 Looking for uncrowded beaches in Leyte? The white sand beach on sunny Canigao Island is a local favourite. With palm trees lining the coast and clean blue waters, the small island looks as good in person as it does in pictures. Beach bummers can relax and sunbathe on the powdery shore, while more adventurous travellers can explore underwater gems by scuba diving and snorkelling around the island. Don't miss visiting one of Leyte's oldest lighthouses right in the heart of Canigao Island. 
How to get there: Take a van from Tacloban to Maasin, and ask the driver to drop you off at Matalom. Upon getting to Matalom, walk or ride a tricycle to the pier, where boats will be waiting to take you to Canigao Island. Expect a 20-minute boat ride to the island.
3. Sabang Daguitan Surf Camp (Dulag)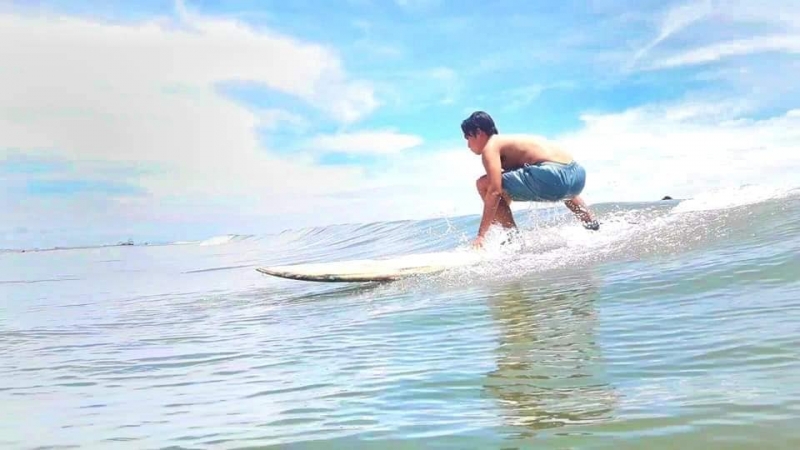 Surf's up! Sabang Daguitan Surf Camp on the coast of Dulag is among the top beaches in Leyte for adrenaline junkies, with gentle waves ideal for beginners still learning to get the hang of the sport. And when the surf is flat, wave riders can take skimboarding lessons or try more laidback activities like kayaking and fishing. Basic fan cottages are available for travellers staying the night.
How to get there: Ride a multicab from Tacloban City to Dulag. Once you're in the Dulag town centre, take a motorcycle or tricycle straight to the surf camp.
4. San Pedro Island & San Pablo Island (Hinunangan)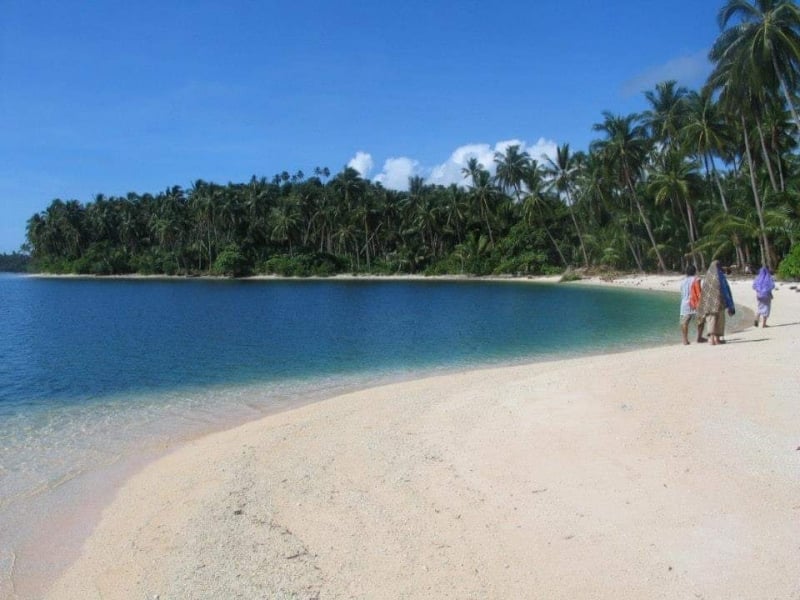 Nestled off the coast of Hinunangan in southern Leyte are the tiny twin islands of San Pedro (Pong Dako) and San Pablo (Pong Gamay). These are two of the most pristine islands in the region, with empty white beaches and warm waters perfect for tourists who want to relax and unwind. The bigger San Pedro Island is a good base for those who want to spend a night, but you can also visit both islands in a single day if you're pressed for time. Don't you just love a good two-for-one deal?
How to get there: From the Tacloban Airport, hop on a van going to St. Bernard. Get off at Brgy. Canipaan, where you'll find boats for hire to the twin islands.
5. Sambawan Island (Maripipi)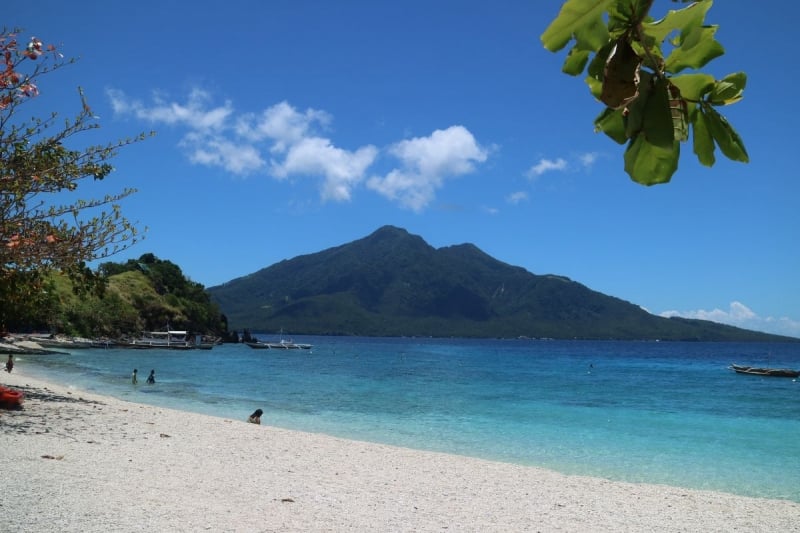 Although the idyllic Sambawan Island is technically located in the province of Biliran (formerly a part of Leyte), these pristine shores are close enough for a quick getaway when you're exploring Leyte. The marine sanctuary is home to everything you want from a beach getaway: A white pebble beach, vibrant marine life, and mountains rising in the backdrop, all combining for a picture-perfect tropical setting. Relax under Talisay trees, scuba dive in the warm blue waters, or trek to the watch tower for spectacular views of the sea at sunset.
How to get there: Coming from Tacloban City, get on a van to Naval at Tacloban Grand Terminal. Hop aboard the only passenger boat to Maripipi, then ride a habal-habal to Brgy. Ol-og. From here, boats for hire will take you to Sambawan Island.
6. Tagbak Marine Park (Liloan)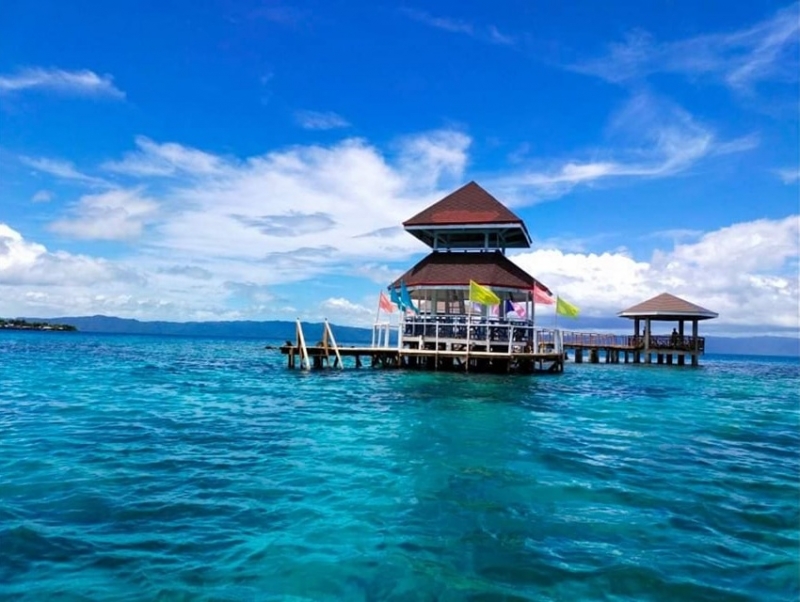 Only one group at a time gets to visit Tagbak Marine Park, making it a wonderful escape for travellers who want a private place to enjoy Leyte's natural beauty. A single cottage sits on a rocky islet in the middle of the bay, where guests can bask in panoramic views of the lush marine park. Swimming, snorkelling, kayaking, and paddleboarding are some of the most popular activities at Tagbak Marine Park. 
How to get there: From Tacloban, hop on a bus bound for Liloan. Tell the driver to drop you off at Tagbak Marine Park, which comes before Wawa Bridge and Liloan town proper.
7. Molopolo White Beach (Liloan)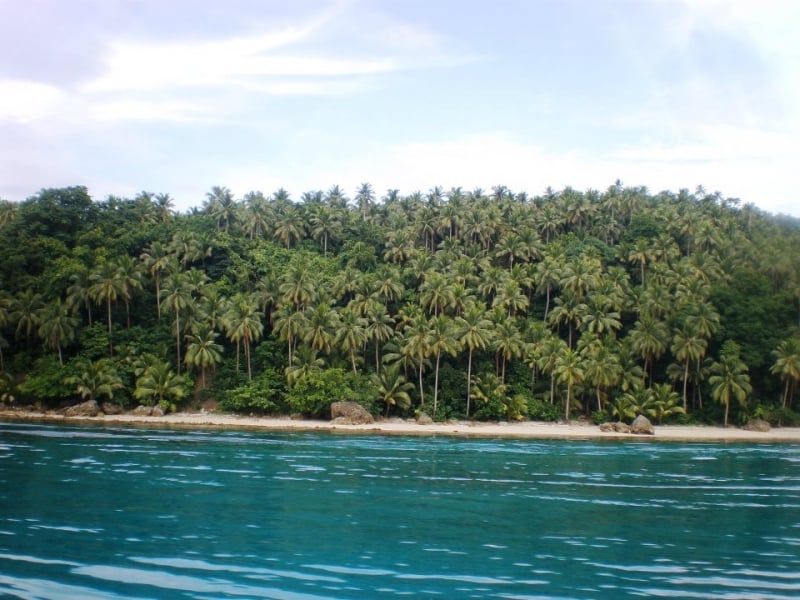 Molopolo White Beach is another Liloan gem that's one of the most relaxing beaches in Leyte. A secluded stretch of cool white sand and warm waters, it's a peaceful spot for swimming, snorkelling, and sunbathing. Locals love visiting this beach to hang out, so it definitely becomes busier at night when it's time for folks to unwind.
How to get there: Take a bus from Tacloban to Liloan, then a tricycle to Molopolo Beach.
8. Limasawa Island Lagoon (Limasawa)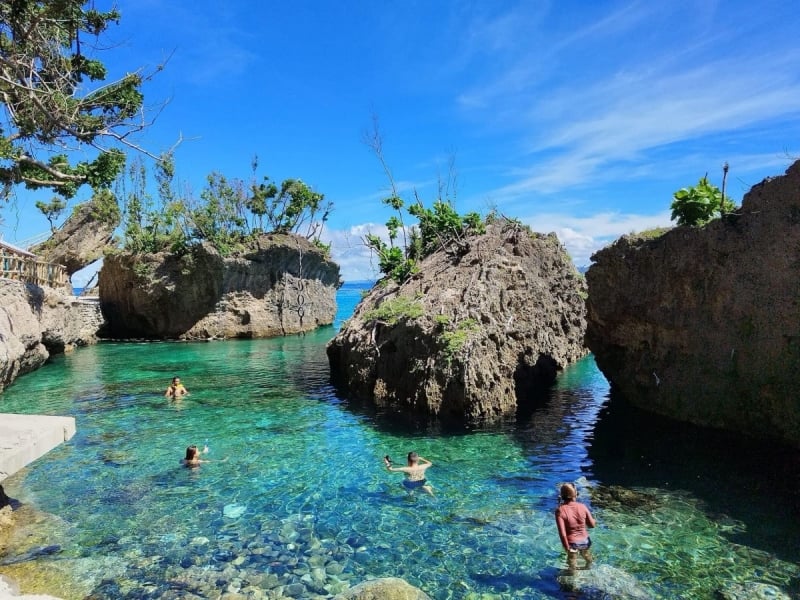 Did you know that Leyte's Limasawa Island is considered the birthplace of Christianity in the Philippines? This historic island is worth visiting for Magellan's Cross alone. But it also has an abundance of natural attractions that make it one of the province's must-visit destinations. 
As beach lovers, Limasawa Island Lagoon is a definite stand-out, where you can leap off limestone rocks into clear turquoise pools. Stay a night or two at the Limasawa Island Lagoon Resort for a tranquil stay right by the water. Prefer a classic beach experience? Dakdak Beach is one of the best beaches on this Leyte island.
How to get there: From Tacloban, ride a van to Maasin, then a multicab to Padre Burgos Port. Upon getting to the port, hop on a banca for a 40-minute boat ride to Limasawa Island.
9. Tangkaan Beach (Padre Burgos)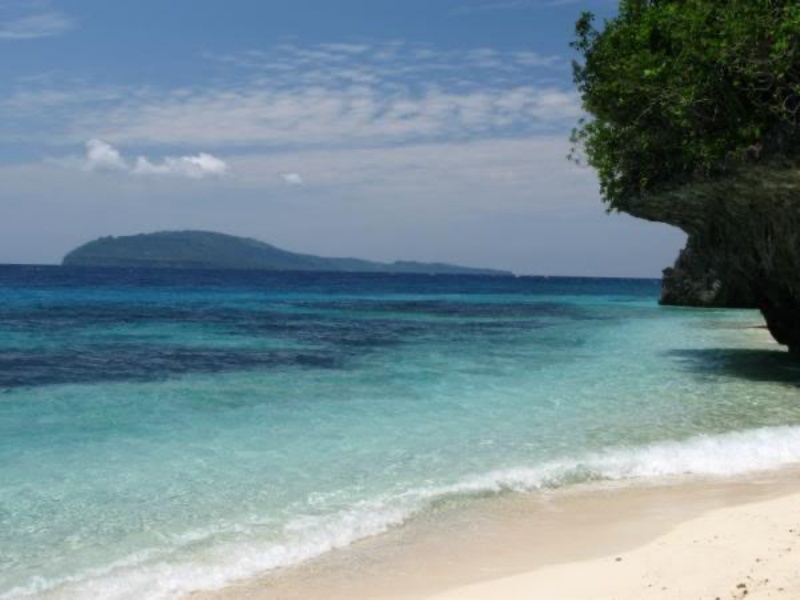 If you're passing by Padre Burgos on your way to Limasawa, you might as well tick another Leyte beach off your list: Tangkaan Beach. This quiet public beach isn't as refined as resort beaches, but clear blue waters and unspoiled surroundings make it a precious find for nature lovers. It's also a good snorkelling spot, with plenty of colourful tropical fish — if you're lucky, you may even spot a turtle underwater!
How to get there: Get on a van that will take you from Tacloban to Maasin in four hours. From Maasin, Padre Burgos Port is only 30 minutes away by multicab.
10. Cuatro Islas (Inocopan and Hindang)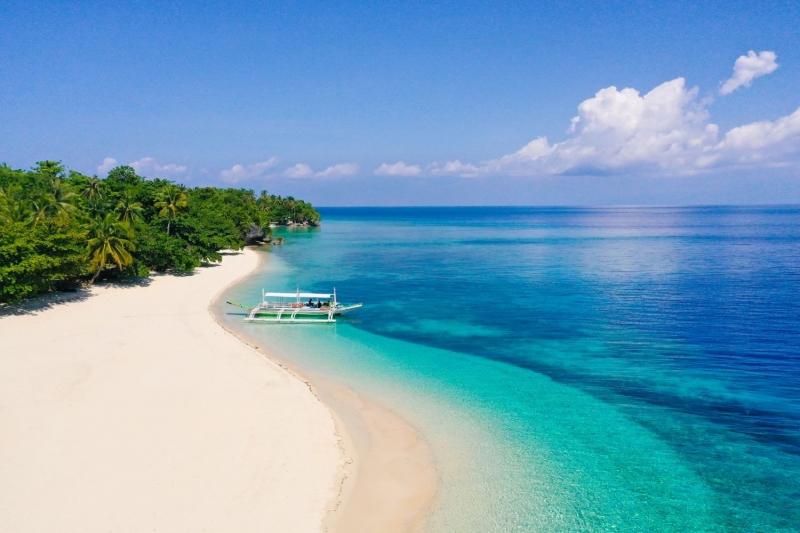 As the name suggests, Cuatro Islas is a group of four idyllic islands off the western coast of Leyte: Digyo, Mahaba, Apid, and Himokilan. Each one is more stunning than the last, so we recommend seeing them all if you have the time. After all, the more beaches in Leyte you visit, the better, right?
Digyo Island is the smallest of the bunch, with a stretch of powdery white sand similar to Boracay's White Beach. On the other hand, Mahaba Island is best known for its elongated shape and vibrant reef wall ideal for snorkelling. There are a few beaches on Mahaba, but the eastern coast is particularly pretty, with rock formations and an expansive sandbar.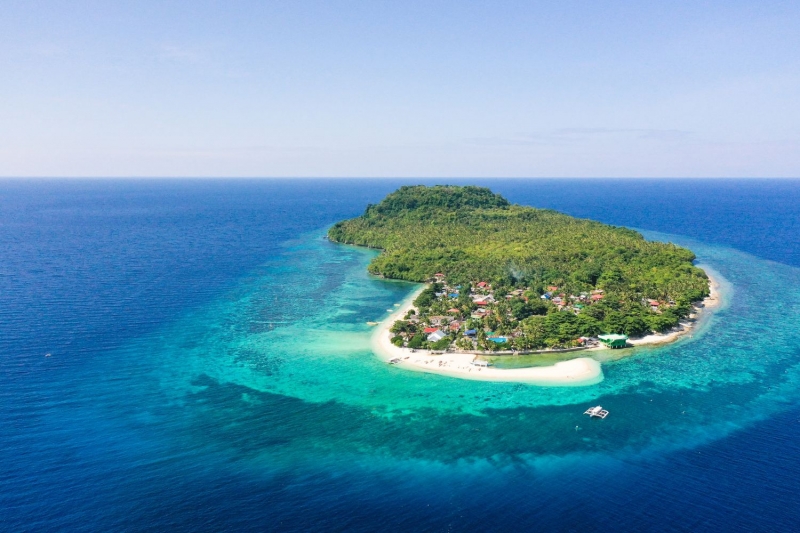 The fishing village of Apid Island has its own charms, too. Here, you'll find mangrove forests and sandy beaches looking out onto the Camotes Sea. It's the most populated out of the four isles, with locals who are known for weaving beautifully made banigs (sleeping mats). Finally, Himokilan Island is found closest to the mainland. Besides swimming, snorkelling, and diving, there are also trekking and caving opportunities on this island.
How to get there: At the Tacloban North Bus Terminal, get on a bus bound for Maasin. Let the driver know that you'll be alighting at Inopacan. From here, you can rent a boat that will take you to Cuatro Islas.
Also read: 10 Underrated Philippine Beaches to Add to Your Bucket List
If you haven't explored the various islands and beaches in Leyte yet, now's your chance to make your way to the beautiful Eastern Visayas. If you're looking for a beach hideaway closer to Metro Manila, check out our favourite Airbnbs in destinations like Batangas and La Union. 
---
Featured image credit: Alexpunker via Canva Pro