The first time I saw tourists being guided around one of the universities in the Philippines, I was a college student in UST. I remember thinking, "Why on earth would anyone want to tour my school?"
On travellers and university tours
As odd as it seemed to me, our non-English speaking visitors — clad in resort wear and visor caps — were happily snapping photos of our campus. They posed by the fountains and gardens. Some admired our centuries-old arch. Others took in the chatter around them and smiled at passing students. Eventually, they made their way towards the building that housed our university's museum. That's when it hit me: My school was tour-worthy, and I was an ignorant travel shamer. Tsk, tsk younger self.
Some of us include popular universities on our itineraries when we go abroad, so why can't we do it here as well? Our country doesn't fall short of beautiful campuses and it would be a shame if we didn't take the chance to see some of them. Check out these tour-worthy universities in the Philippines and make an adventure out of your campus visit.
1. Ateneo de Manila University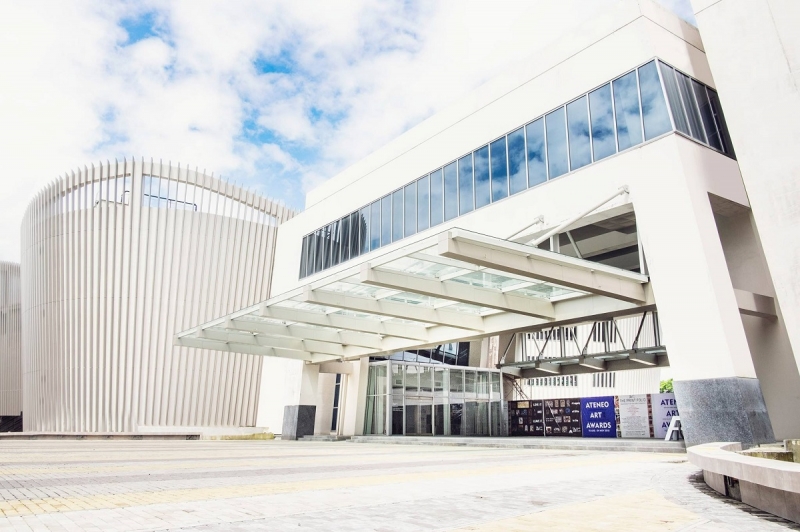 Aside from vast grounds sprinkled with wide patches of fresh greenery, Ateneo de Manila University is also home to The Church of the Gesú and Areté, a creative hub with an exterior as impressive as the artwork collection it houses. The massive structure commands attention even from afar, and it boasts of being the design brainchild of top architectural firm, WV Coscolluela. You'll see all kinds of art within the hub, from paintings to sculptures and installations. When you're done with your art appreciation session, head on over to The Church of the Gesú, a place of worship and landmark that's known for its edgy, contemporary facade. 
What's more, Ateneo is actually a safe and scenic place to jog. It's the place to be for the best view of Marikina! Just make your way toward the back of Moro Lorenzo Gym, located at the far end of the university. Keep that in mind if you're up for some active fun, or if you simply want to snap a few photos of the Marikina cityscape.
2. Bicol University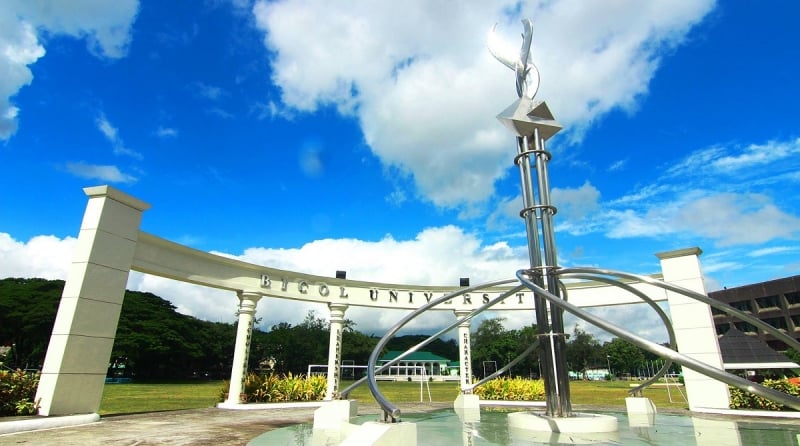 There are many beautiful universities in the Philippines, but only Bicol University (BU) offers a stunning view of the Mayon Volcano, the country's perfect cone. So Instagrammable structures aside (because Bicol University has its fair share, too), what will ultimately set BU's campus apart is its majestic vista. Can you imagine studying with the Mayon Volcano so close by? 
3. Central Luzon State University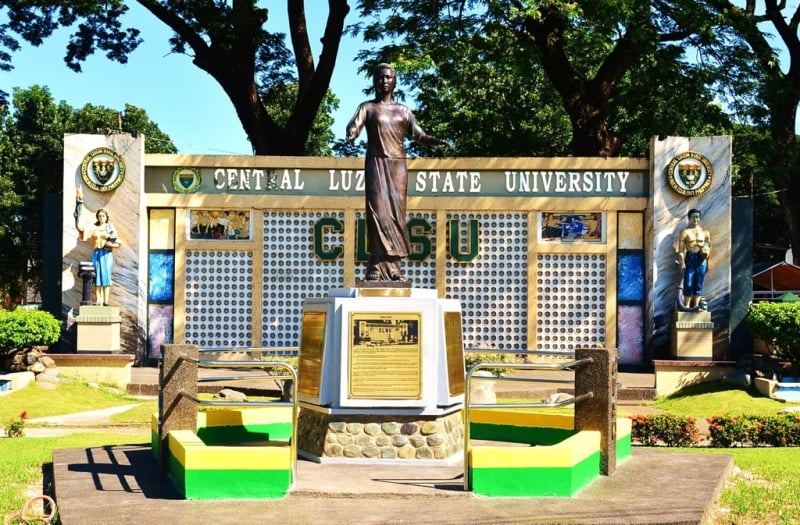 This stunning university in Nueva Ecija is home to a lake, open farming fields, and the most photogenic lane of Acacia trees you'll ever see. It sounds more like a vacation spot than a school, really. But Central Luzon State University is an institution that produces experts in agriculture, so it only makes sense that most of the campus is filled with foliage.
4. Central Mindanao University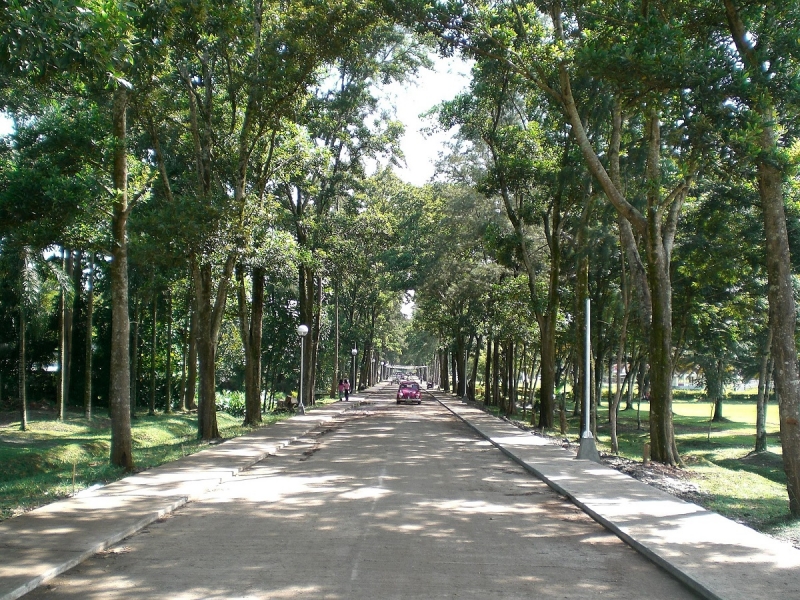 Central Mindanao University's (CMU) tagline is "Academic Paradise of the South." We're sure that got your attention. You'll find it in Bukidnon, often called the food basket of Mindanao. Why, you ask? The province is a landlocked area known for fertile soil that allows all kinds of fruits and vegetables to grow in abundance. So what do you expect when you pay a visit to CMU? The greenest of greens, vast open spaces and fresh air, as well as colourful landscaped gardens perfect for your next IG post.
5. De La Salle University Dasmariñas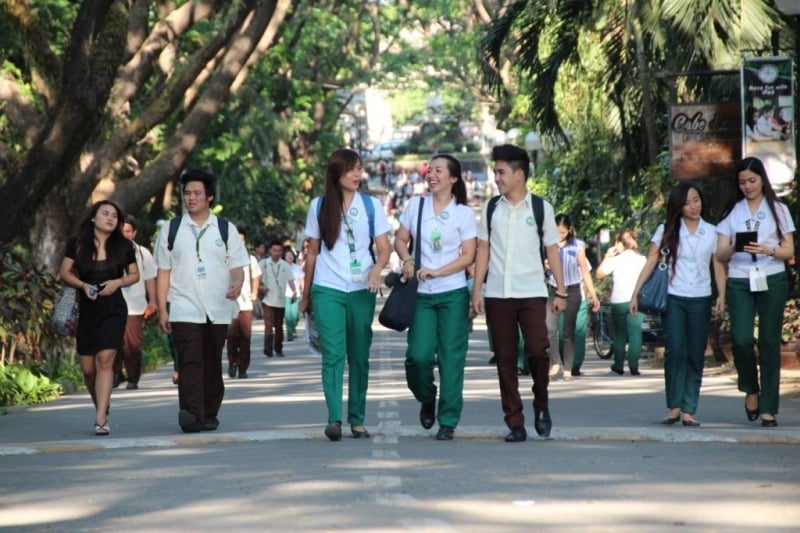 De La Salle University Dasmariñas is definitely a hidden gem. First, not a lot of people know that it's a pretty campus. It has a lake, jogging and biking spaces, gardens and greenery, and affords you a magnificent view of the sunset when the weather is fine. Second, not a lot of people know that it's home to a museum that simulates an actual bahay na bato. Don't believe us? Then see Museo de La Salle for yourself. 
6. Far Eastern University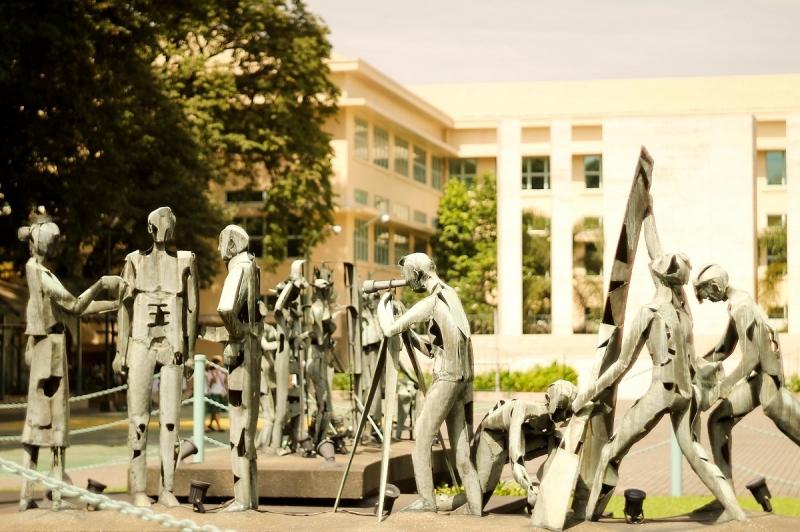 Far Eastern University (FEU) in Manila is known for Art Deco buildings. One look and you'll know their buildings have a distinct unified aesthetic that's just unlike any other campus in the Philippines. It also houses a large collection of obras by the country's national artists. FEU is such a wellspring of creativity, so much so that heritage advocate Ivan Man Dy hosts guided walking tours around the campus. 
Also read: 10 Heritage Tours in Manila that Should Be Under Your Travel Radar
7. International Rice Research Institute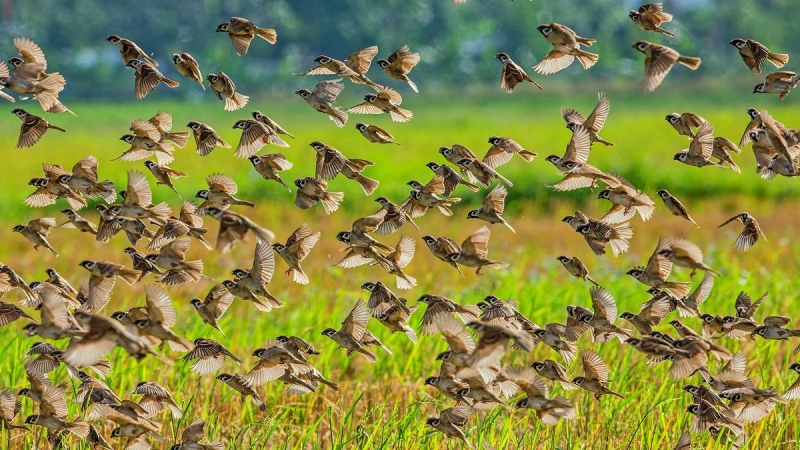 Okay, so the International Rice Research Institute in Los Baños, Laguna isn't a university. But it's a learning and research facility — and a tour-worthy one at that. It has a rice museum called Riceworld, where you can learn all about Filipinos' favourite grain. After checking the museum out, you can go shopping for souvenirs. Or you can simply enjoy the view, and relish the peace and quiet. Picture this: Endless paddy fields made more magical with golden sunlight and the distant chirping of feathery friends.
8. Mindanao State University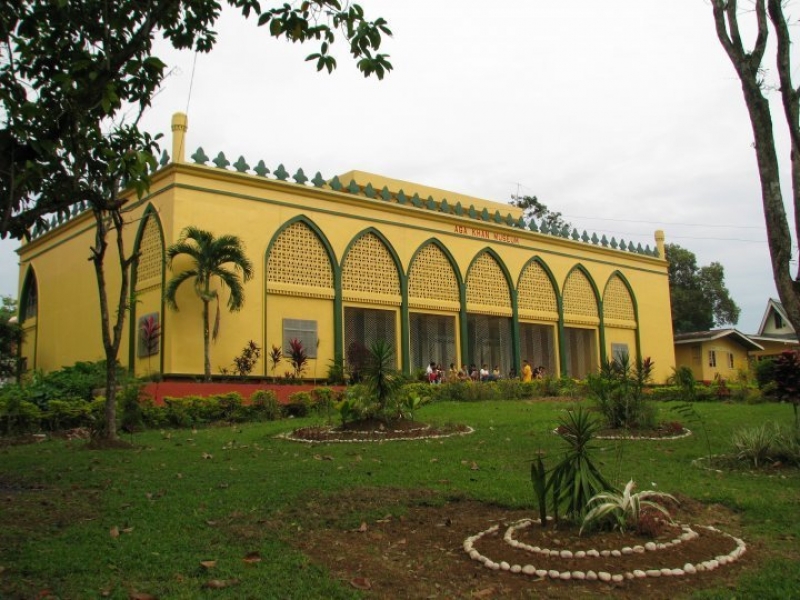 No doubt Mindanao State University in Marawi is home to lush open grounds that any nature lover will appreciate. But the cherry on top is the Aga Khan Museum, a hub that's dedicated to Muslim art and culture. It has been touted as "the biggest Philippine Muslim collection in the country", so your visit should be a most interesting and enriching experience.
9. Silliman University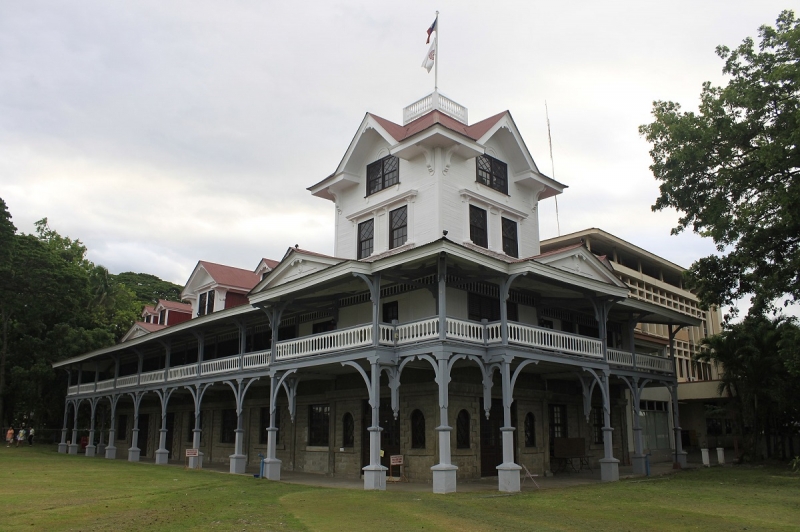 Many who have visited Silliman are easily enchanted by its campus in Dumaguete. It could be its general air of tranquility. Or the Stick Style architecture that makes Silliman Hall such an Instagram-worthy structure. Perhaps it's the bright, open spaces that call out to visitors to tarry a while on campus. Among the many universities in the Philippines, Silliman was the only one that garnered a spot on the list, "50 Most Beautiful Christian College and University Campuses in the World".
10. University of the Philippines Baguio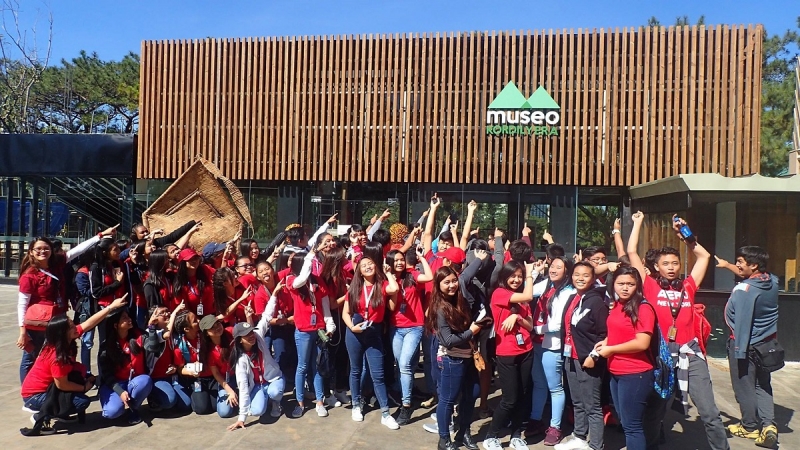 First and foremost, who doesn't love Baguio? It's where we've all headed to at some point to escape Manila's sweltering heat. But did you know that University of the Philippines (UP) Baguio now houses the country's first ethnographic museum in the north? Museo Kordilyera was built to preserve and promote the Cordillera region's vibrant culture and heritage. Pay a visit to learn more about the Cordilleras and the indigenous peoples that call it home.
11. University of the Philippines Diliman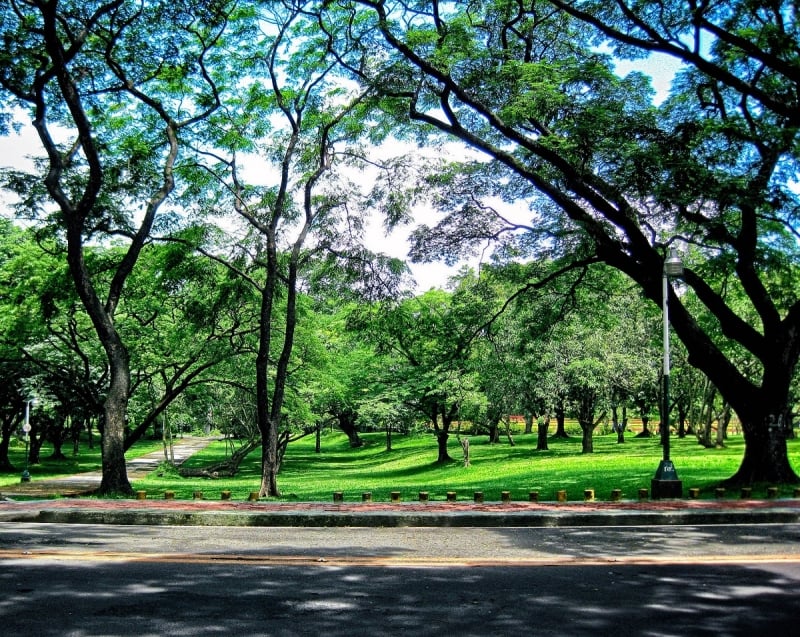 Manila dwellers would know how tour-worthy this campus is. Let's quickly run through a checklist. Vast grounds complete with jogging and biking lanes. Several fields that serve as picnic areas and tambayans. The Vargas Museum, its changing exhibitions, and the campuses' other notable buildings. And who could ever forget those Instagrammable sunflower lanes? I think we can all agree that there's plenty to see and do at the University of the Philippines' main campus in Diliman. Tara?
Also read: 10 Sunflower Photos We Love at UP Diliman's 2018 Graduation Season
12. University of the Philippines Los Baños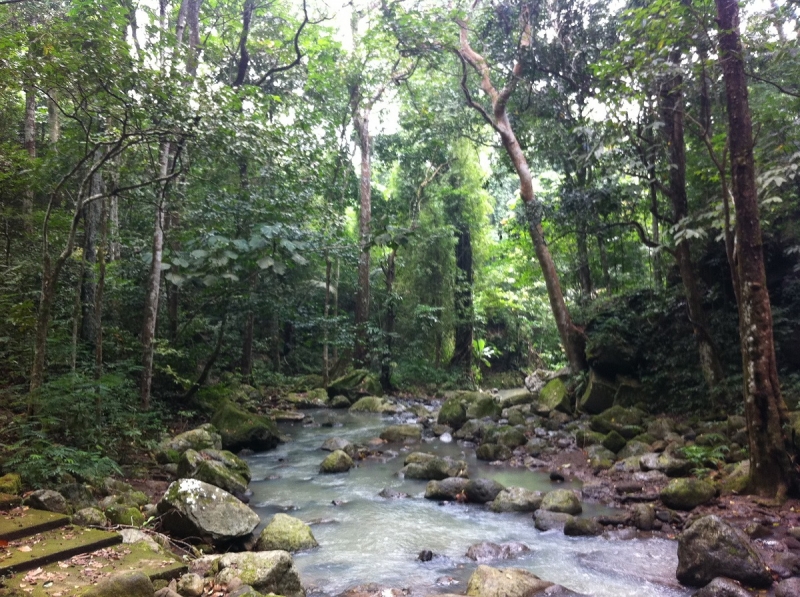 Many of the tour-worthy universities in the Philippines feature green fields and plenty of space to roam. But University of the Philippines Los Baños takes it up a notch with its own hiking trail that leads adventurers up Mt. Makiling! Now that's what we call an exciting campus tour!
Also read: Top Laguna Attractions for Your Next Weekend Escape
13. University of the Philippines Visayas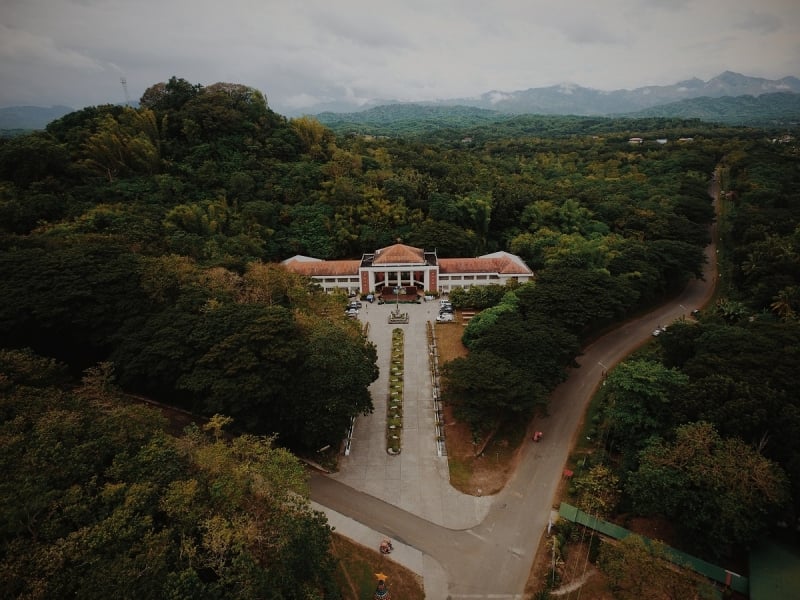 We get it — many of the UP campuses are extremely tour-worthy. And UP Visayas is no different. If BU boasts of a volcano and UP Los Baños has a mountain, UP Visayas takes visitors closer to the sea. Imagine being in a school one minute and at the beach the next. UP Visayas in Miag-ao, Iloilo makes this possible by having a private trail that leads to a nearby shore. What lucky students!
14. University of Santo Tomas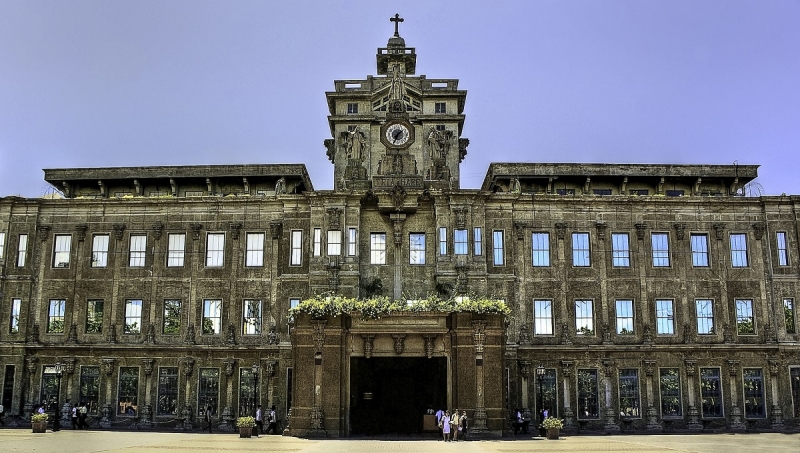 University of Santo Tomas is often referred to the country's oldest university. It's more than 400 years old, so you can just imagine what kind of artifacts the institution has collected over the years! 
Aside from having a museum and archives with a heritage conservation facility, the campus along España gives passersby a break from the dreary grey of the Metro. Its lovers' lane is lined with trees and there are many open grounds, gardens, fountains, and even sculptural installations perfect for strolling around. Four of the university's features have also been declared as National Cultural Treasures (namely the Main Building, the Central Seminary, the Arch of the Centuries, and the campus' open grounds). You could say that stepping inside UST is like going back in time. Some people, on the other hand, liken the campus to well-loved European sights because of its buildings' Renaissance Revival architecture. Can you picture it already?
So what do you think? Are you up for a different kind of educational tour? Let these beautiful universities in the Philippines make you want to stay in school, even long after graduation.