Contributed by touriztadventure
Laguna, apart from being famous for its delicious buko pie, espasol and puto Biñan, is a progressive province that offers a colourful mix of heritage, history and natural wonders. Due to the rise of industrialisation, some cities within the province have embraced urban living with the existence of malls, amusement park and recreational zones.
A two-hour drive from Manila (without the traffic), Laguna continues to be a popular destination among travellers who want to escape from the hustle and bustle of the urban jungle and enjoy a weekend of relaxation without going too far from the city.
Also read: 8 Relaxing Places Near Manila to Escape the City Life
In reality, I tend to overlook this province due to proximity. One day, while browsing the Internet, I realised that there are several interesting places to explore, learn and enjoy in my second hometown.
I am sharing the list of places I have been to in Laguna. These places enabled me to unleash every bit of an adventurer, historian, and nature lover in me. You may include them in your bucket list and spend a weekend in my second home.
Nature tourist spots
1. Makiling Botanic Garden – Los Baños, Laguna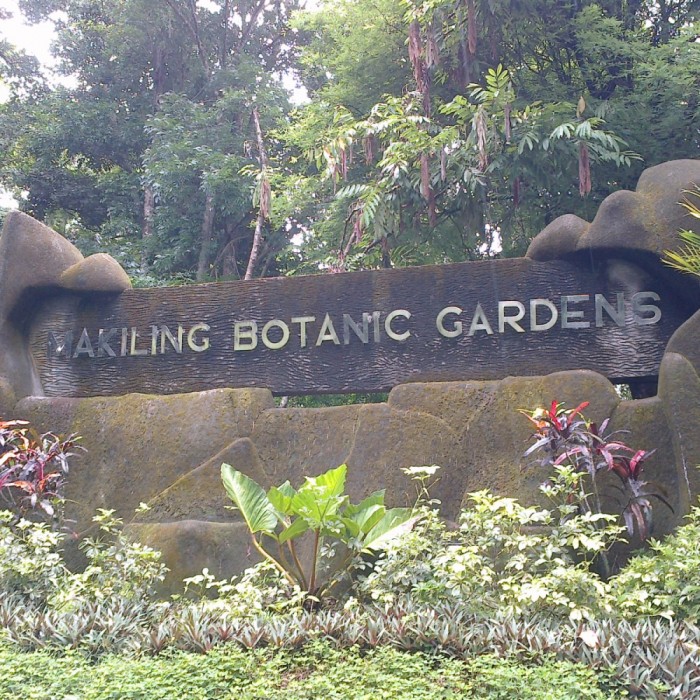 Makiling Botanic Garden is located inside the University of the Philippines Los Baños Campus, an area where you will see diverse flora and fauna. Enjoy unique and exotic plant species that you haven't seen. Take photos of them, breathe fresh air, appreciate nature and walk around the garden. It is best to go there in the morning to see its beauty.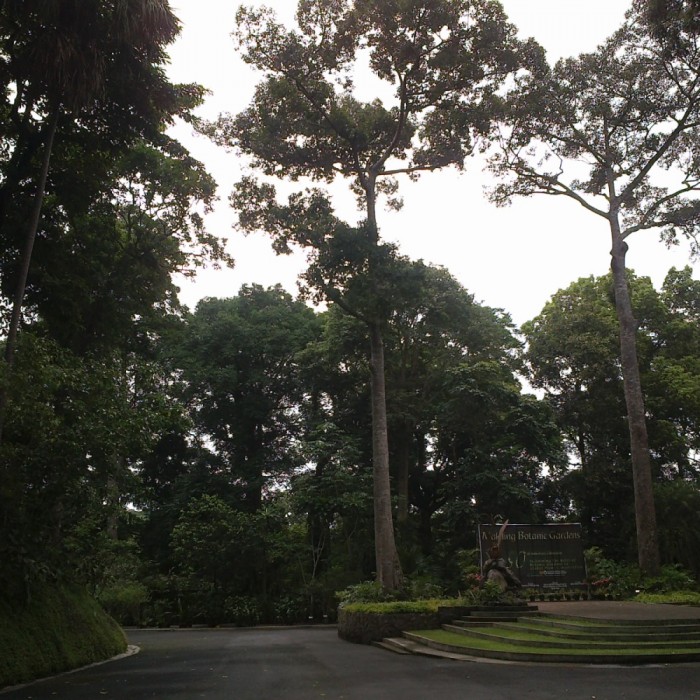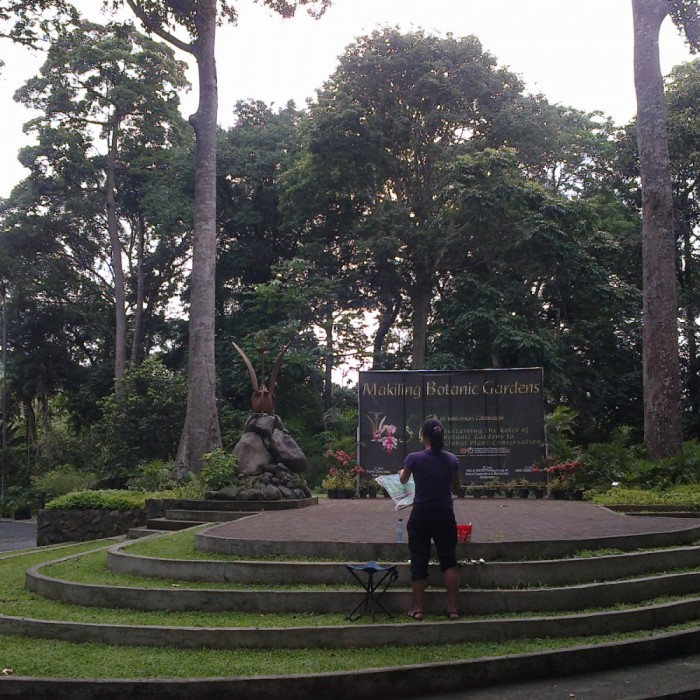 2. Mount Makiling – Los Baños, Laguna
If you are a newbie in mountain climbing, why not climb the famed Mount Makiling using the UPLB trail. This is the easy route to traverse this legendary mountain. Go to UPLB's College of Forestry, visit the Flat Rocks, Mudspring and Mt. Makiling Peak 2 to reach the summit of Mount Makiling. I had visited this spot in 2002 where we had our "Survivor-like" shoot for a school project.
3. Bunga Twin Falls – Nagcarlan, Laguna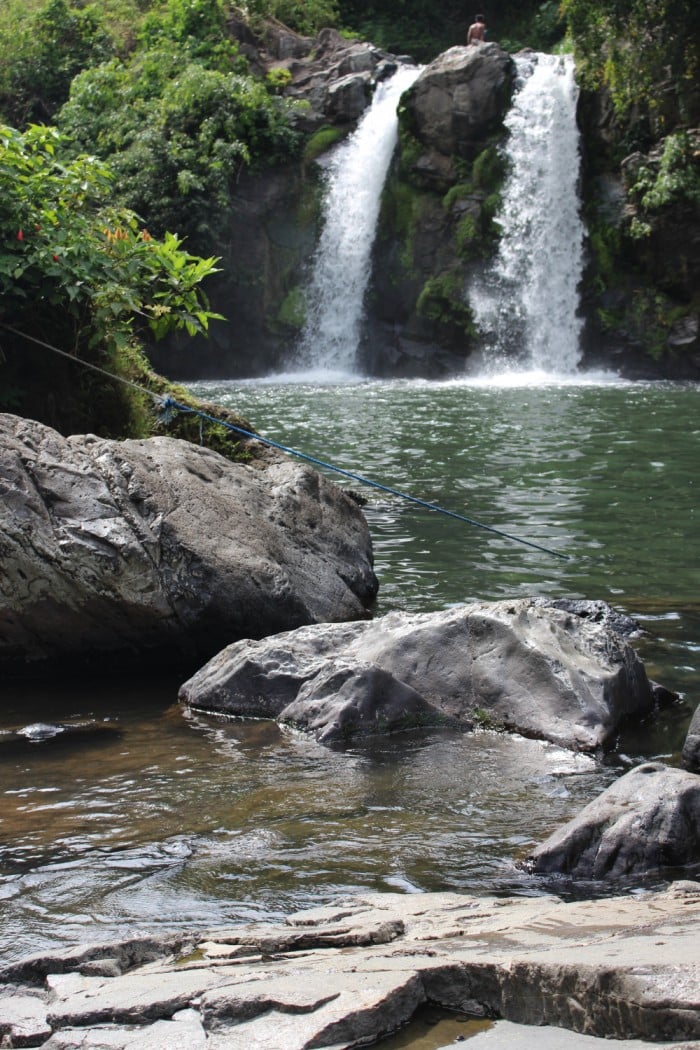 A natural wonder with refreshing waters flowing down in equal synergy; thus, dubbed as twin falls, Bunga Twin Falls remains underdeveloped and devoid of modern amenities. Tall trees, providing fresher air to breathe in, surround this charming falls. Its interesting aura draws many tourists and townspeople to visit the area during the weekend.
4. Lake Yambo – Nagcarlan, Laguna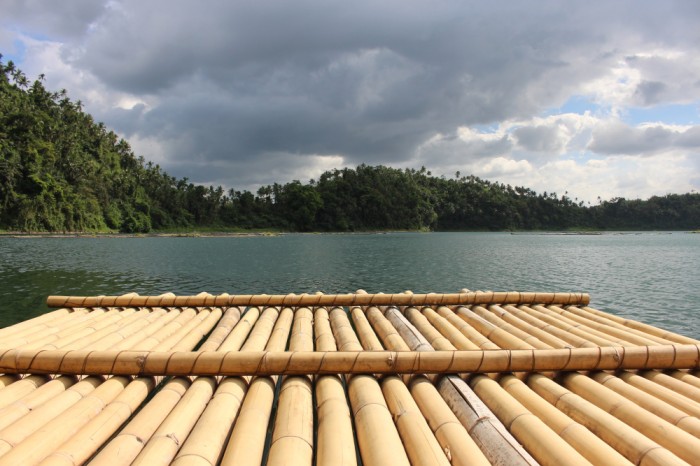 Relax and explore another interestingly beautiful body of water in Nagcarlan, the Lake Yambo.
Lake Yambo is one of the known seven lakes of Laguna. Although the other part of the lake lies in San Pablo, one-third of its water surface belongs to Nagcarlan. Lake Yambo is more accessible in Nagcarlan than San Pablo because it is a 30-minute drive from the town proper via Nagcarlan-Calauan National Road. Lake Yambo brings a calming beauty as its green, clean water relaxes your being. Enjoy this hidden gem by paddling around the lake on a bamboo raft, taking photos or just looking at the beauty of its still waters.
Also read: Eco Saddle's Floating Cottage: A Secret Retreat Not Too Far from Manila
History and heritage
1. Heritage Plaza, houses and museum – Pila, Laguna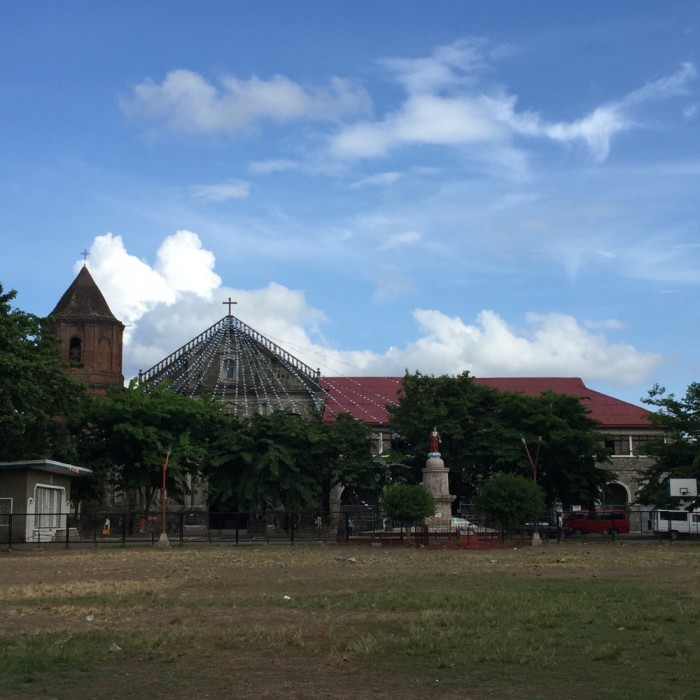 "La Noble Villa de Pila", "Bayang Pinagpala", these are the titles given to this small and quiet town of Pila. Be transported back in time by visiting Pila's town plaza where you can see the first Antonine church in the Philippines, San Antonio de Padua Parish. In addition, be amazed by the well-preserved ancestral homes of several families in Pila and the town's municipal hall.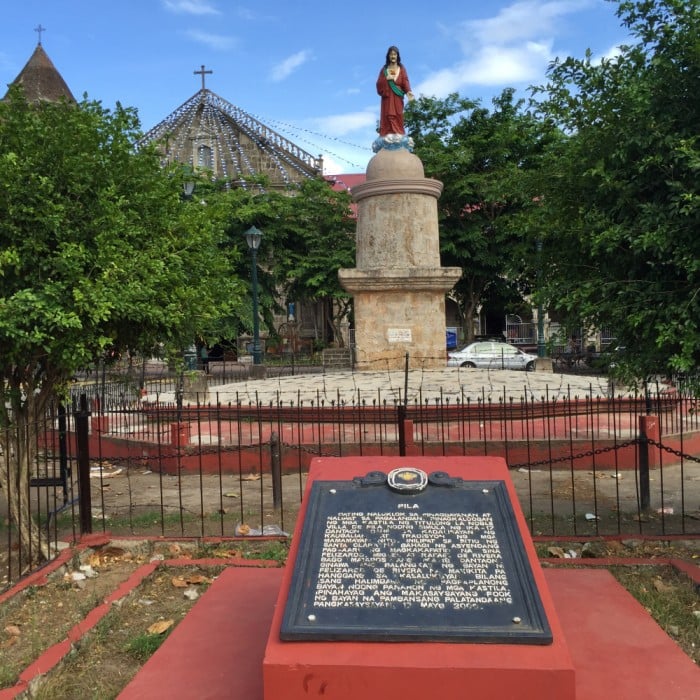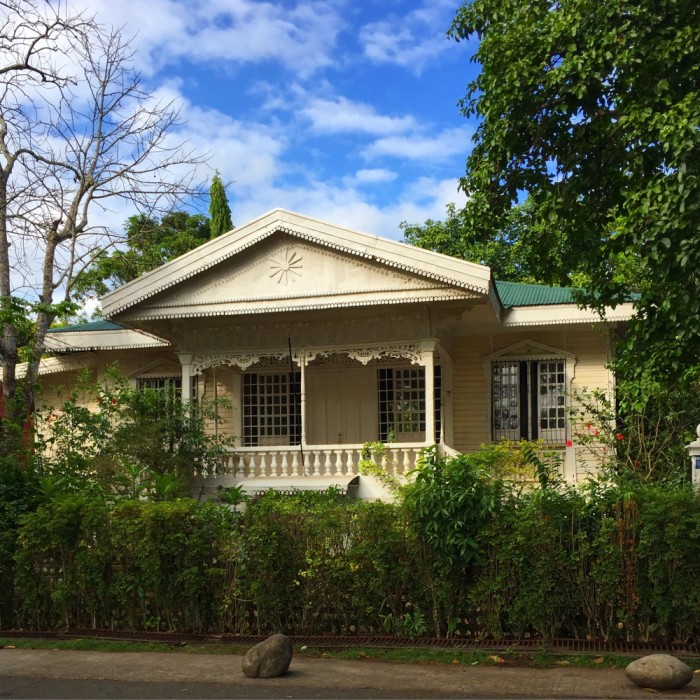 2. Rizal Shrine / Calambanga – Calamba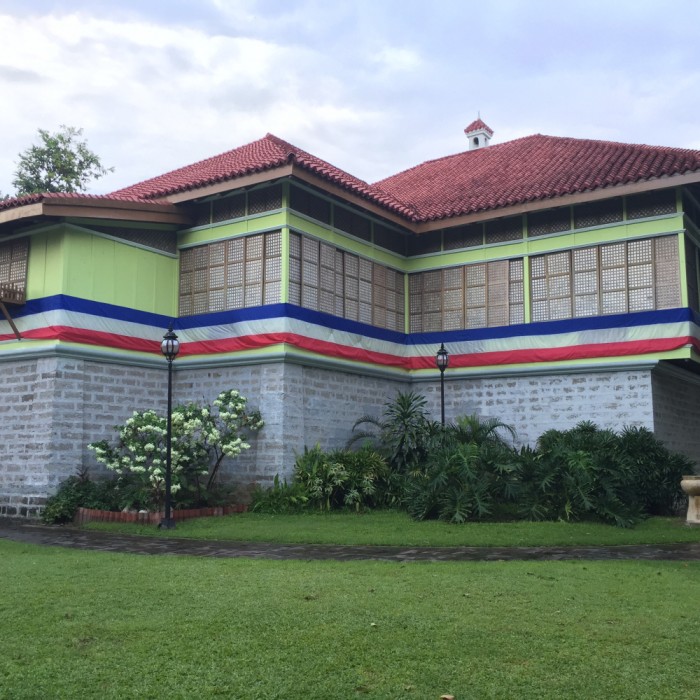 One of the most visited tourist attractions in Laguna, Rizal Shrine is where the Philippine national hero, Dr. Jose Rizal was born. It houses several historic memorabilia of not only Jose Rizal but also his clan.
A few walk from the house of Rizal is the famous "Calambanga" where the town's name was originated. On the banga (clay jar), you will find the inscribed names of barangays in Calamba.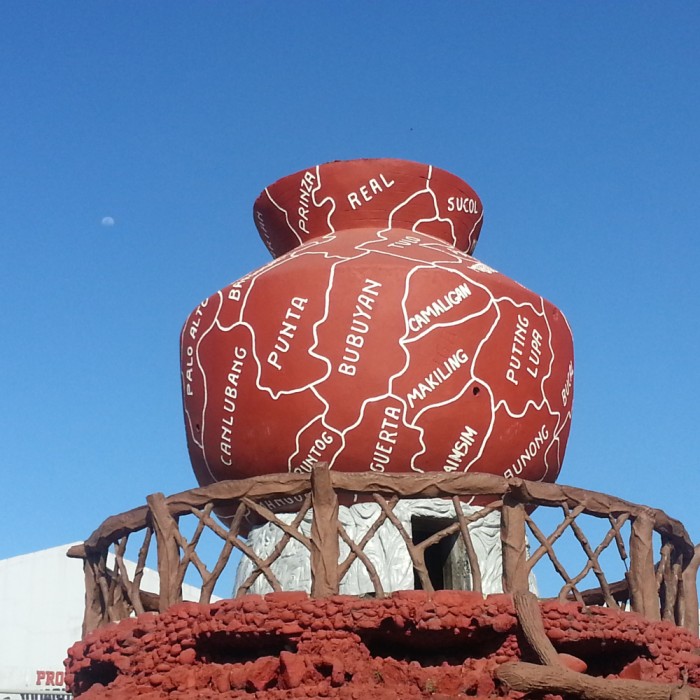 3. Santa Rosa town proper – Sta. Rosa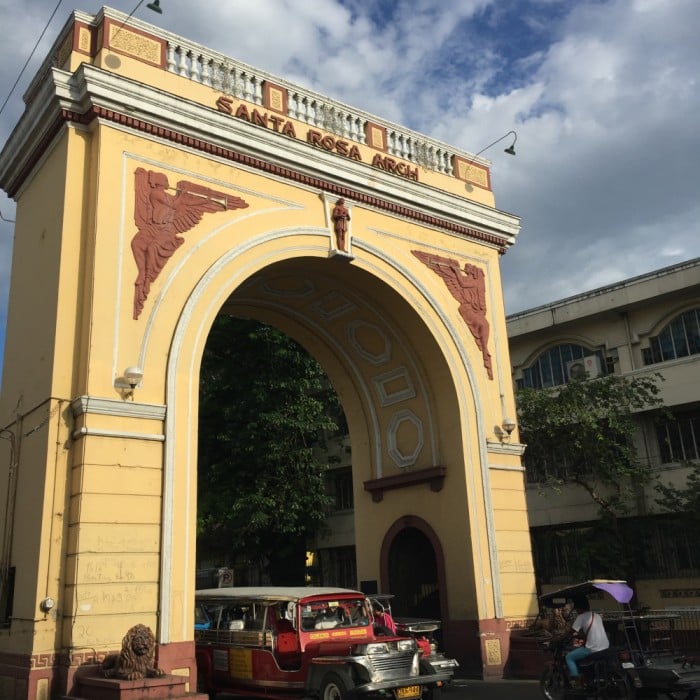 Santa Rosa is one of the richest cities of Laguna. Despite its progressive condition, Santa Rosa, especially its Town Proper brings you back to its rich but overlooked history.
Visit the former municipal hall of Santa Rosa, now a converted museum known as Museo de Santa Rosa. Learn Santa Rosa's history and culture by having an enriching educational tour conducted by Ms. Virgie Ramos. She will show you the well-preserved artefacts, photographs and documents pertinent to Santa Rosa's vast historical and cultural past. The museum serves as a reminder among the people of Santa Rosa's to be proud of its heritage, appreciate its history and draw inspiration from their forefathers.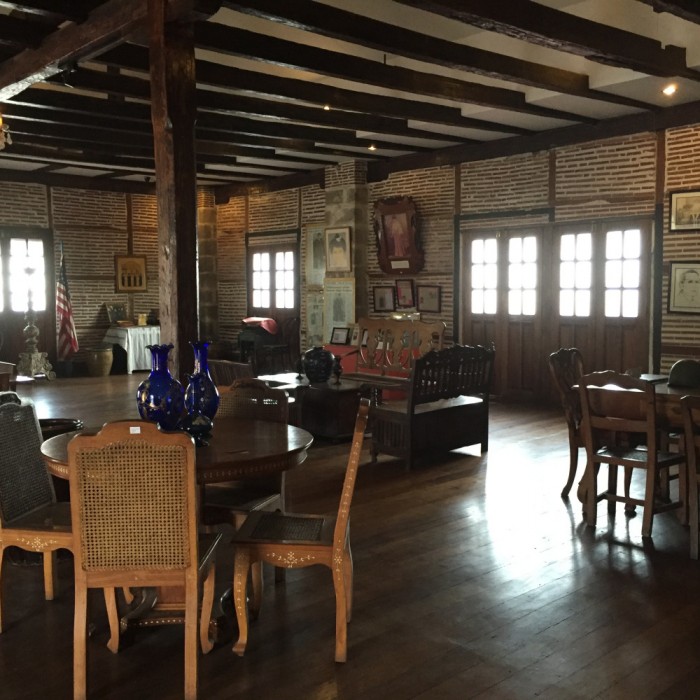 Within the city proper are the well-preserved old houses of some of the ancestors of Santa Rosa. Another familiar landmark in the city is the famous arch of Santa Rosa, similar to one that is in Paris that served as a watchtower during the Spanish occupation.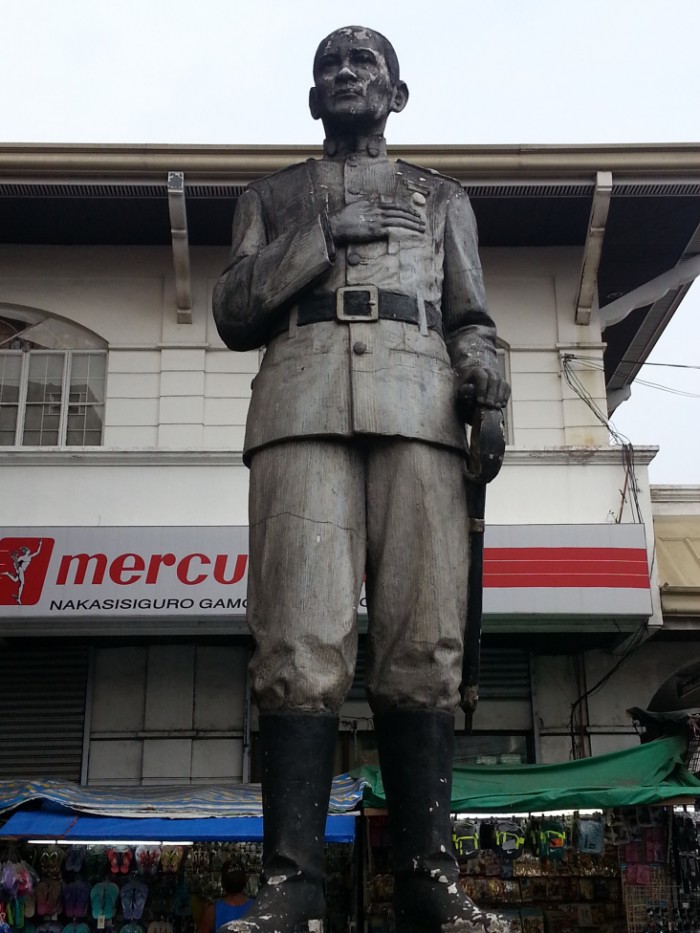 4. Nagcarlan Underground Cemetery –Nagcarlan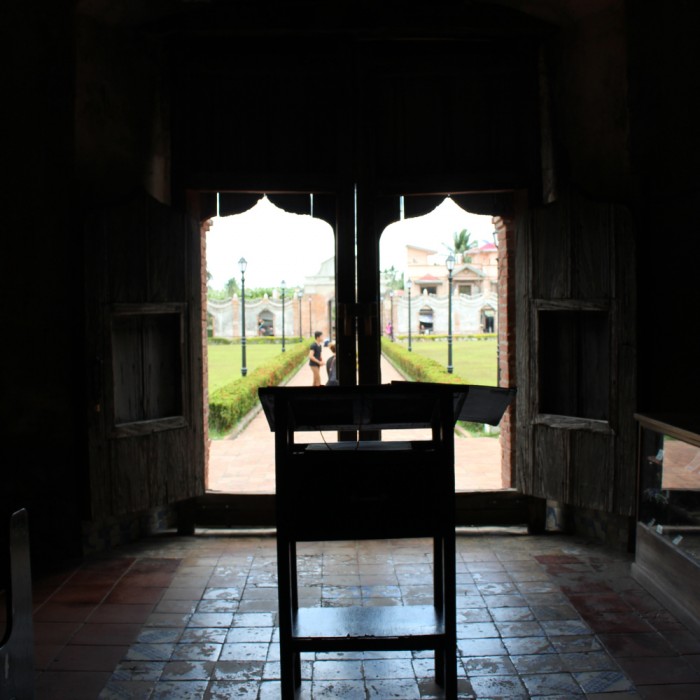 Nagcarlan Underground Cemetery is one-of-a-kind cemetery in the country. The octagonal stonewall, red-bricked pathway, and a view of spacious green lawn brings you back to history. You won't even feel it was a cemetery not until you enter the underground crypt. Flash photography is not allowed inside the premises.
This underground cemetery took part in the Philippine history as the revolutionary leaders in Laguna namely Severino Taino and Pedro Paterno used the cemetery as meeting area in drafting the initial plans for the pact of Biak-na-Bato that happened in 1897.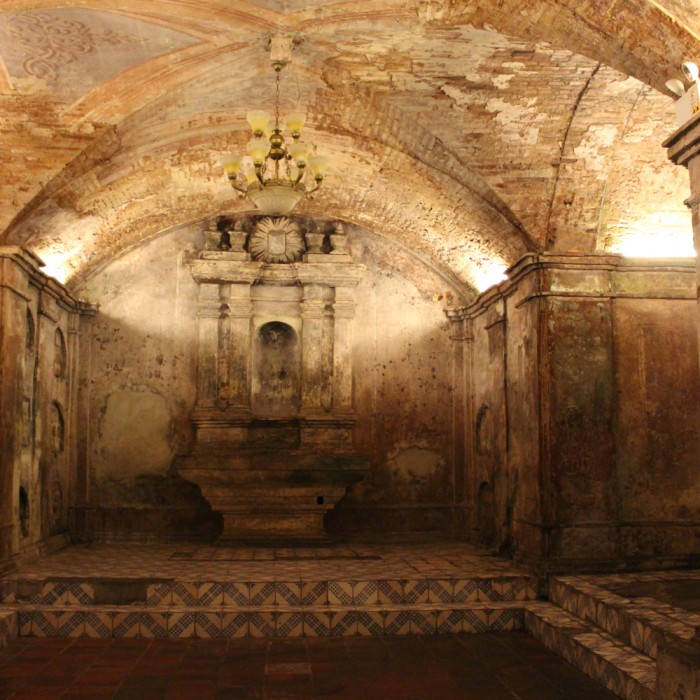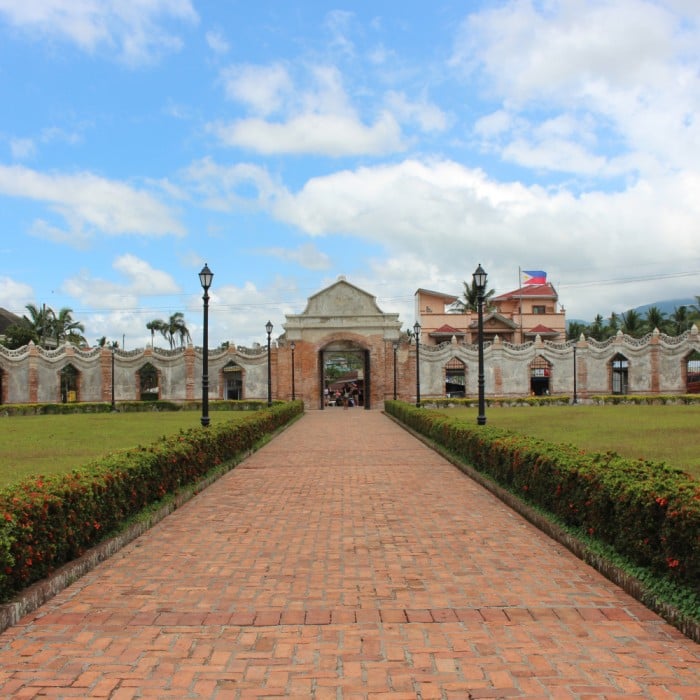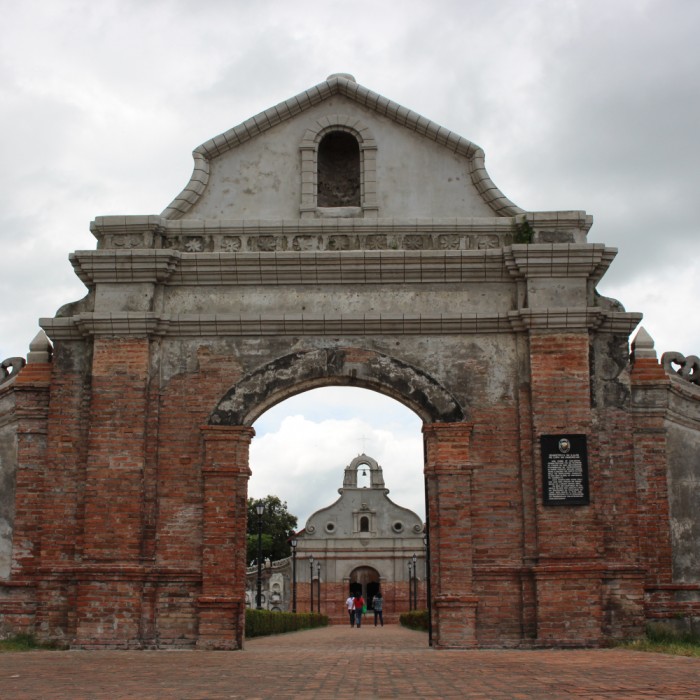 5. Paciano Rizal Shrine – Los Baños
General Paciano Rizal was the older brother of our National Hero, Jose Rizal. After the war, he built his simple house, made from bamboo and sawali near Laguna de Bay. Unfortunately, in 1926, a typhoon destroyed his house. General Paciano and Andres Luna de San Pedro, the son of the renowned painter, Juan Luna, worked together to reconstruct the house.
Paciano's house was recognised as a historical site on April 13, 1983. On July 31, 1992, the former National Historical Institute, now known as National Historical Commission of the Philippines, officially declared the house as National Historical Shrine. This house also displays the memorabilia of Paciano and his family.
Old churches
Laguna is one of the favourite sites for Visita Iglesia or church visitation. Catholic believers always observe this practice every holy week. It is amazing to see how the towns in Laguna preserved the beauty of their churches' architecture forms. I have been to the following old churches in Laguna:
Santa Rosa de Lima – Santa Rosa
Saint Polycarp – Cabuyao
Saint John the Baptist – Calamba
Saint Anthony de Padua – Pila
Saint Bartolomew – Nagcarlan
Saint John the Baptist – Liliw
Immaculate Conception – Sta. Cruz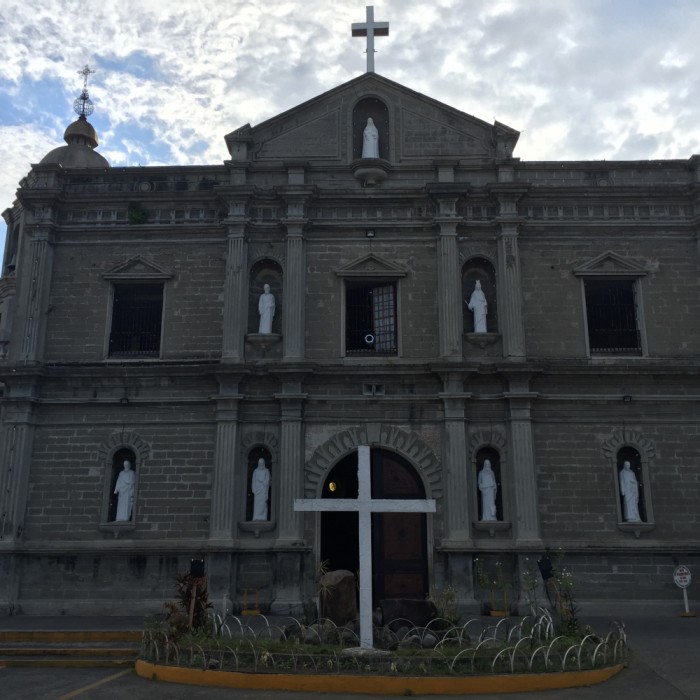 Santa Rosa de Lima – Santa Rosa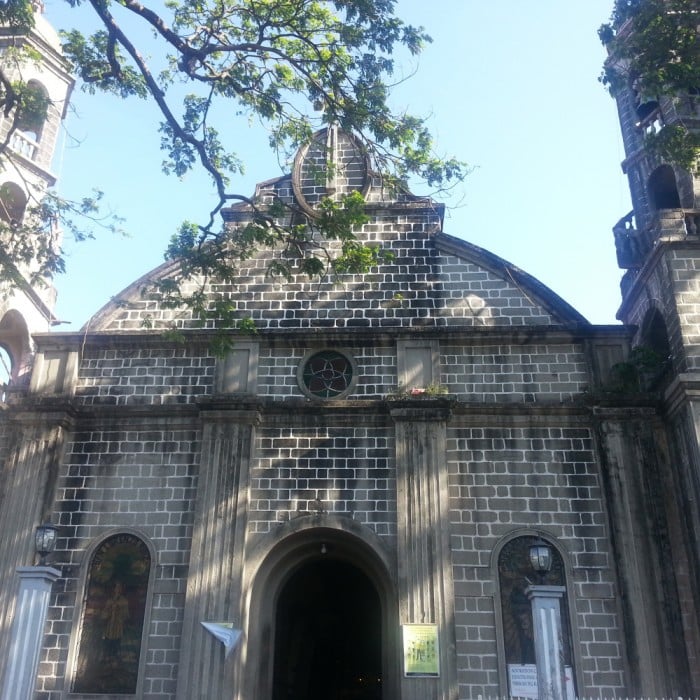 Saint John the Baptist – Calamba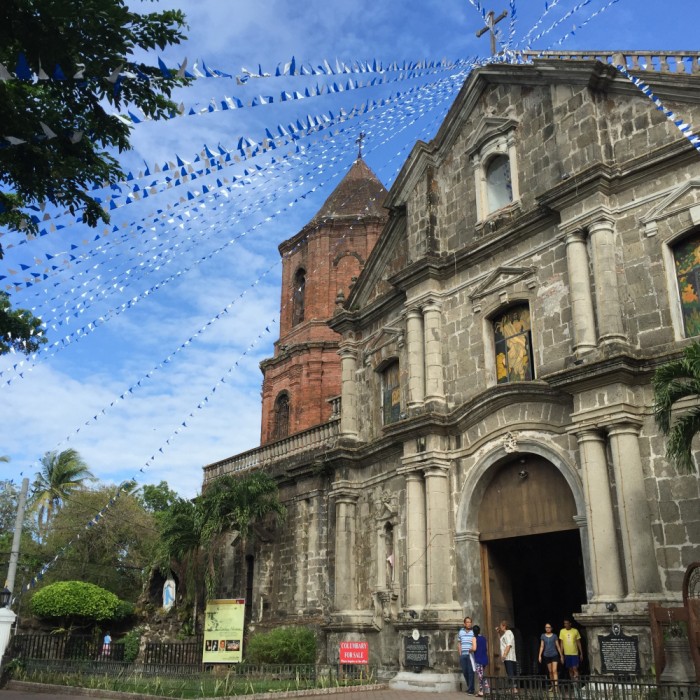 Saint Anthony de Padua – Pila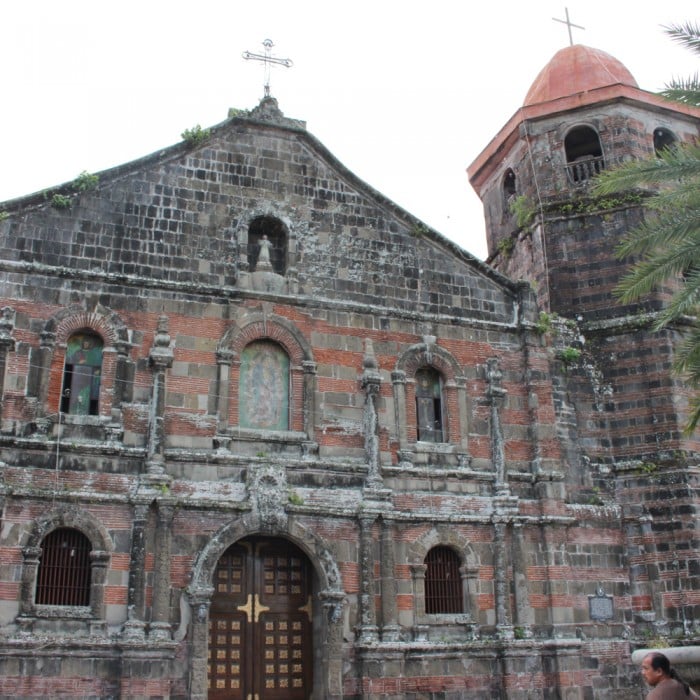 Saint Bartolomew – Nagcarlan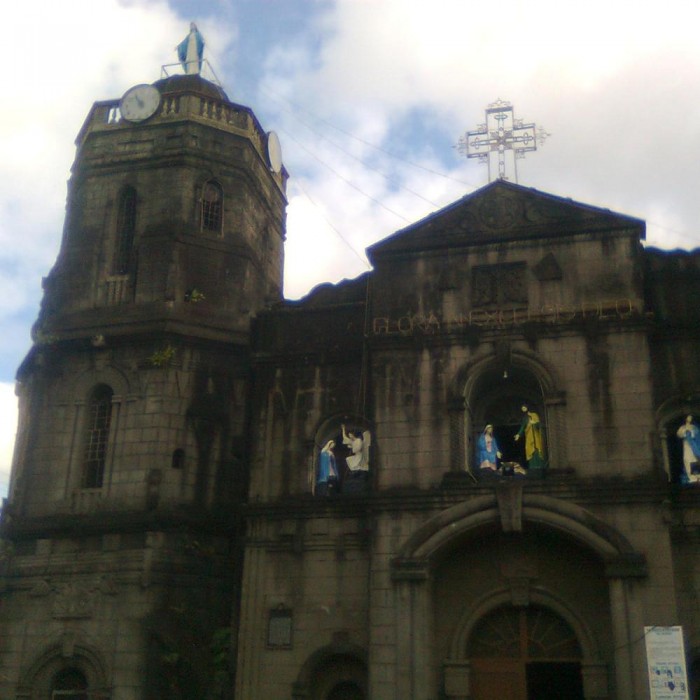 Immaculate Conception – Sta. Cruz
I have not been to other old magnificent churches in other towns of Laguna. I hope to visit those beautifully constructed churches soon.
Also read: 18 Picturesque Churches and Chapels in the Philippines
Recreational / shopping areas
1. Enchanted Kingdom –Sta. Rosa Laguna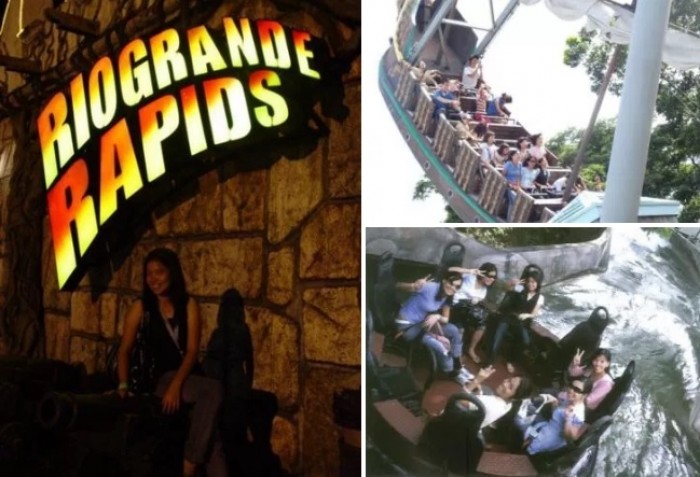 Enchanted Kingdom or EK for most people is considered the biggest theme park in the country. Opened its doors in 1995, this amusement park offers world-class rides and amenities that you would enjoy. The kid in you will come out naturally when you visit EK.
EK has a variety of rides that will make you scream your heart out such as EKstreme, Jungle Log Jam, Space Shuttle, Anchors Away, among others. Another attraction is the fireworks display during weekends. They also do other fun-filled activities like watching movies in 4D, storytelling to children, visiting the horror house, etc.
Despite its existence in 1995, the first time I've visited this park was in 2008 due to a work assignment. Anyway, I enjoyed my visit here even if I have to work first before I enjoyed their amenities.
2. Nuvali – Sta. Rosa Laguna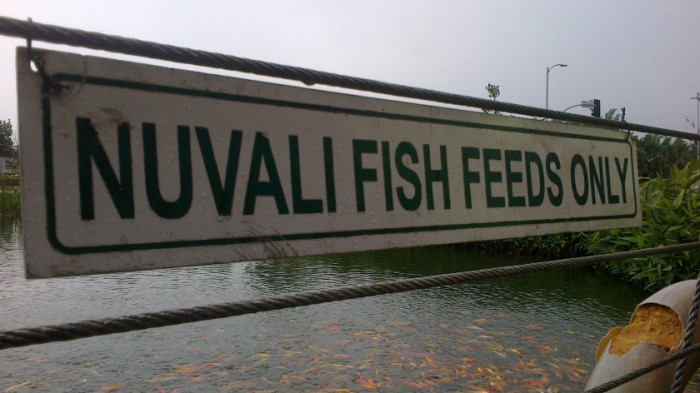 Nuvali is a merger project between Ayala Land, Inc and Yulo Family in transforming Yulo's 1,860-hectare property in Canlubang, Laguna into a sustainable community development. It is now becoming a familiar and famous tourist destination. Located at Sta.Rosa-Tagaytay Road, this green community offers different spaces for recreational activities and flourishing business establishments. They believe in evo-living where people should live and move around an evolving world yet respecting and protecting natural resources.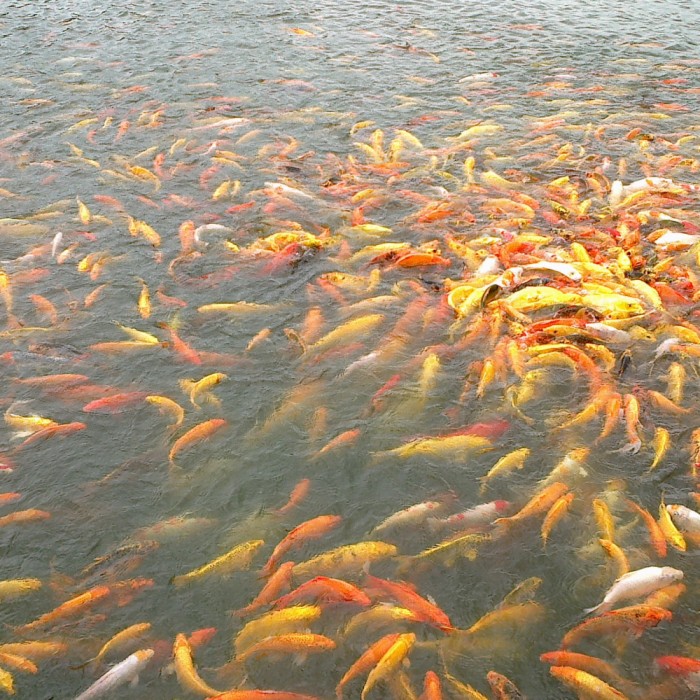 For those who want to relax, dine and shop, then go to Solenad. You may choose from Solenad 1, 2 or 3 for any of your dining, shopping and leisure activities. Check out several known local and international shops and dine areas that suit your taste and budget.
Nuvali also has its off-road biking and running trails that offer scenic views. It also has sports facilities such as football fields, baseball fields, volleyball courts, and outdoor water park, known as Republic Wakepark. For outdoor adventure, Nuvali offers Camp N. It recently opened its doors to its guests who are adventure seekers.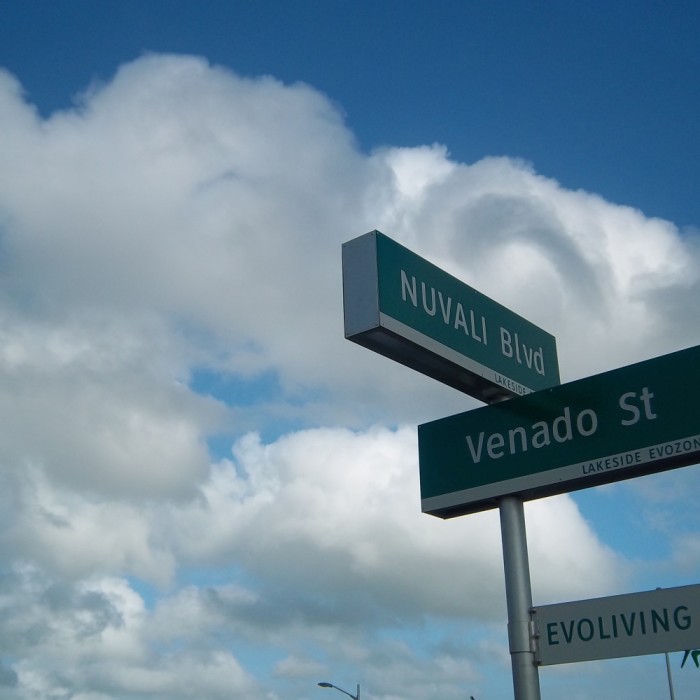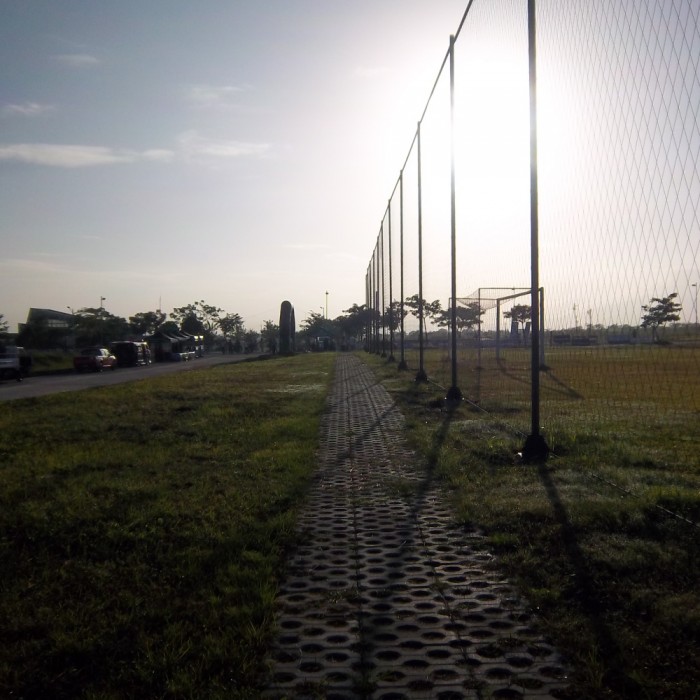 3. Splash Island Resort and Spa – Biñan, Laguna

Situated at Southwoods Ecocentrum in Biñan, this recreational area is famous for its slides. Aside from numerous slides, it offers other fun recreational activities like team building, paintball, inflatables and spa.
Experience bouts of excitement and thrill by trying all the slides inside Splash Island. Start your slide adventure at Dos Supremos and end it at the famous Magellan's Drop where you will feel the best slide of your life.


4. Tsinelas Lane – Liliw, Laguna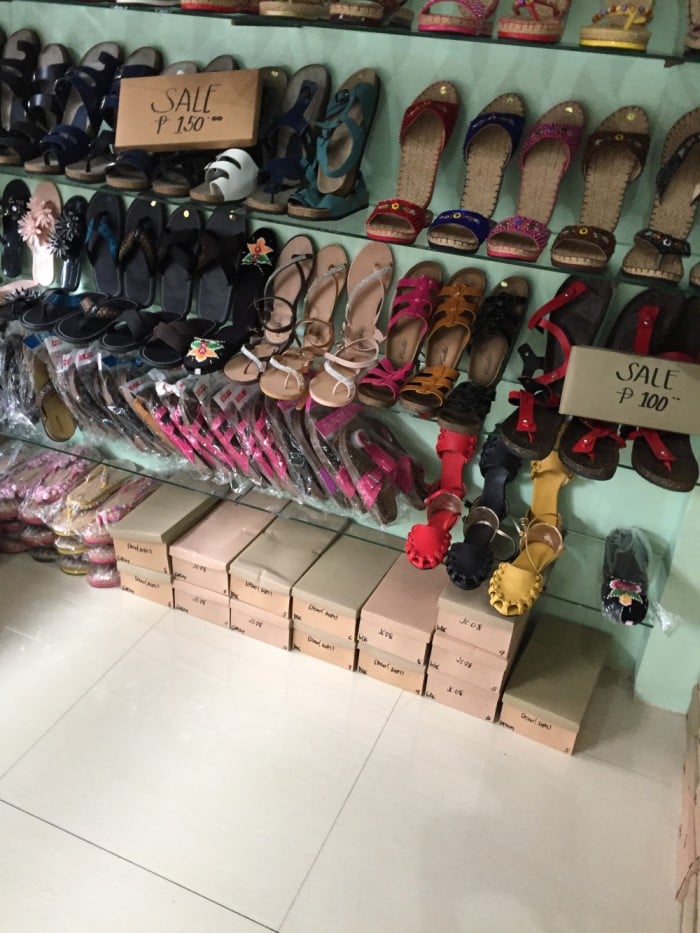 Colourful pairs of footwear on sale
A must visit place in Liliw is the Tsinelas Lane. The whole stretch of Gat Tayaw Street is lined by stores that offer a wide variety of slippers, sandals and other colourful and trendy footwears at prices you can afford. From espadrilles to native sandals, your feet will thank you for giving them stylish, comfortable and quality footwear. These quality footwears are perfect pasalubong for your loved ones and friends.
Also read: 5 Easy Weekend Destinations Outside Manila, Philippines
Why not treat yourself to a weekend filled with fun, adventure and history in Laguna. Aside from the places I have mentioned, be thrilled to visit other interesting tourist spots in Laguna. You will never run out of places to visit in this province.
I won't say goodbye for now but I look forward to saying hola, Laguna! (Hello, Laguna!)