There's this song in the Philippines by a local band called Hotdog and most Filipinos know it well. A part of it goes, "Hinahanap-hanap kita, Manila — ang ingay mong kay sarap sa tenga."
That roughly translates to, "I look and yearn for you, Manila — your sweet noise that's music to the ears." And oh, how Filipinos and foreigners alike know this well, too. Despite its endless rush, its racket, and its grime, Manila will somehow win you over with its people and its buzzing energy. But there are times you have to get away from it, too.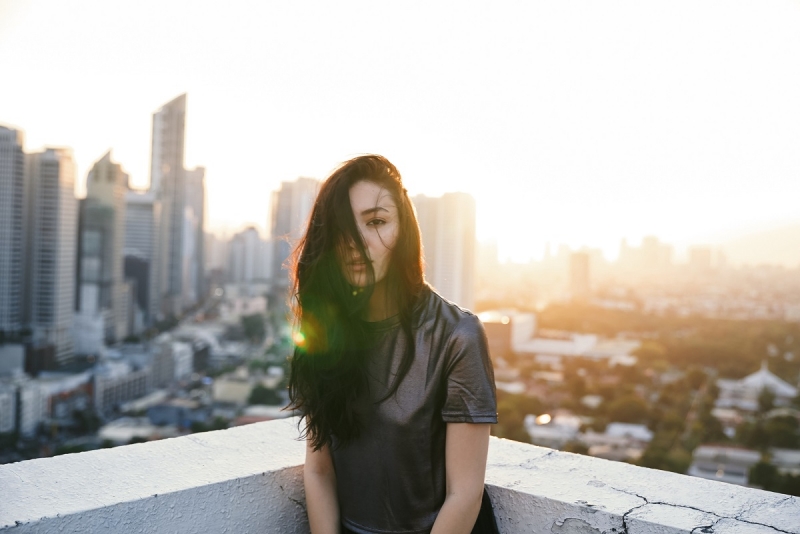 Whether you're a wide-eyed adventurer touring the Philippines or a local who's aching to take some time off from the city, we all need a break from Manila every once in a while. Of course, only to return with arms wide open.
If you're in the mood for some respite, maybe all you need is a quick fix; 24 hours should do it. Here are the best day trips from Manila if you're craving for some time away from the metro, or if you're simply running on a tight vacation schedule.
1. Pinto Art Museum, Antipolo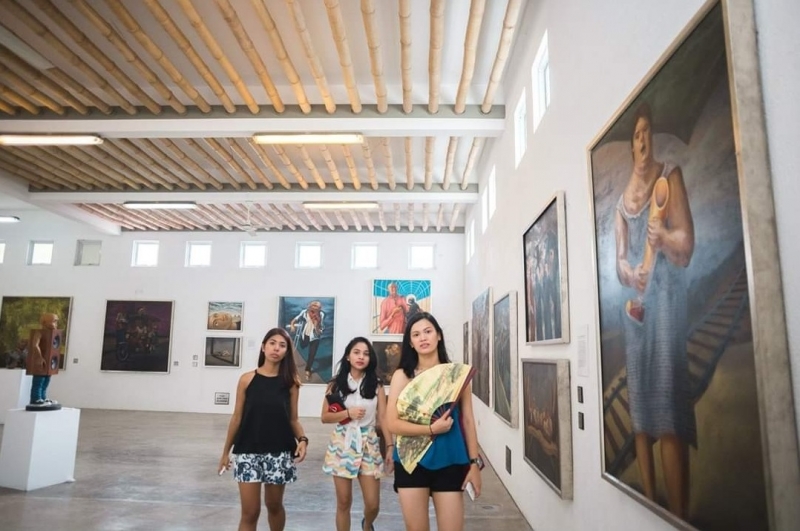 As its name suggests, Pinto is an art museum in San Roque, Antipolo. First off, let me tell you that the place is HUGE. Between the artworks and art installations to see and the outdoor sights to explore, a day easily passes by in Pinto. It also has an in-house restaurant and cafe, so you need not go far for some good grub and drinks. If you're travelling with a group, we recommend their pizzas and coolers for sharing.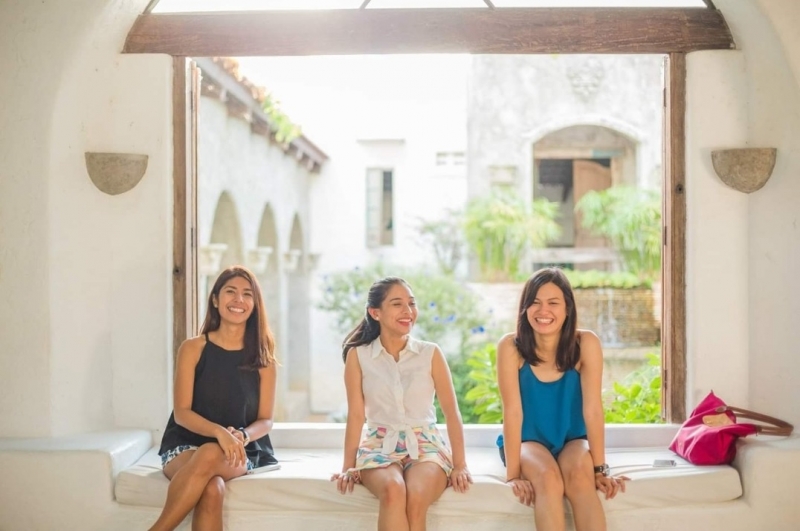 Pinto Art Museum is home to countless Instagrammable spots, too. But before anything else, remember to show some appreciation for the creations of Filipino artists and artisans, which are displayed all over. The entire collection is owned by Dr. Juven Cuanang, a neurologist and art collector who felt the desire to share his love for art by opening his personal collection to the public.
Road travel from Manila: One hour
Operating hours: 9am to 6pm, Tuesday to Sunday
Entrance fee: ₱200 for adults, ₱180 for senior citizens and persons with disabilities (valid ID required), ₱100 for students (valid ID required)
Trip tip: Wear light, airy clothes and comfortable shoes for walking and climbing up and down numerous steps. You'll be sweating a lot, too, so bring an extra shirt.
2. Luljetta's Hanging Garden Spa, Antipolo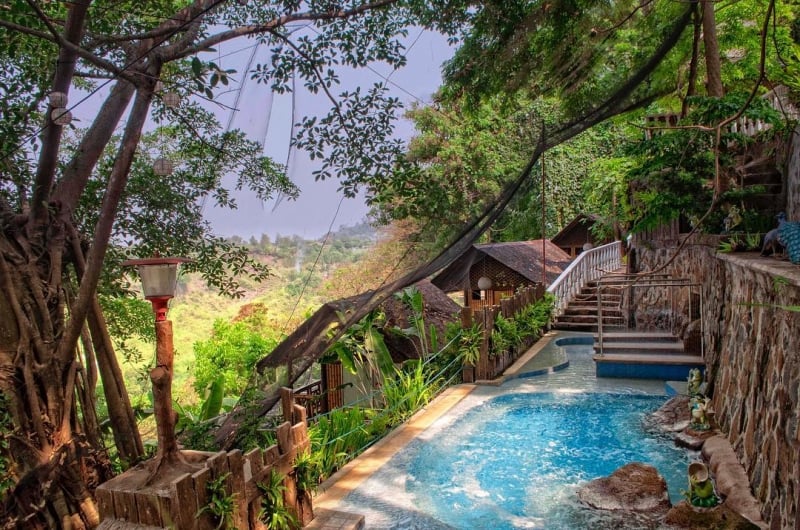 If your idea R&R involves spa treatments while basking in the great outdoors, then Luljetta's Hanging Garden Spa is your cup of tea. The outdoor spa facility is situated inside an eight-hectare patch of land called the Loreland Farm Resort, where lush greenery could be seen everywhere. You can roam the entire property before or after having their therapists soothe your fatigued muscles. As for the treatments, Luljetta's has many packages you can choose from, which you can combine as you please. Make the most of it; you're spending the entire day there, after all.
Road travel from Manila: One hour
Operating hours: 10am to 9pm, Monday to Friday and Sunday; 10am to 11pm, Saturday
Entrance fee: None, you just pay the standard package rates
Trip tip: Make reservations and manage your expectations. You'll be sharing the facility with other customers eager to have their fair share of rest and relaxation. Also, all payments will have to be made before your day of arrival.
3. Las Casas Filipinas de Acuzar, Bataan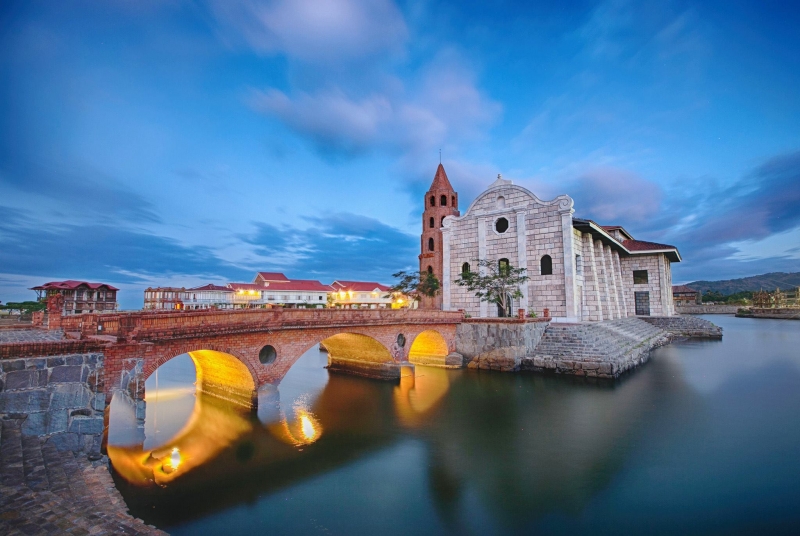 At an impressive 400 hectares, Las Casas Filipinas de Acuzar is the country's first ever heritage resort where tourists get to travel back in time. The property is home to at least 27 heritage houses, all plucked from their original sites and brought to Bagac, Bataan to be restored and once again be put to use. For this reason, what visitors see here is a visual narrative of Philippine architecture — as shown through the structures within Las Casas. Several of the houses are also open for tours, and some have even been turned into accommodations.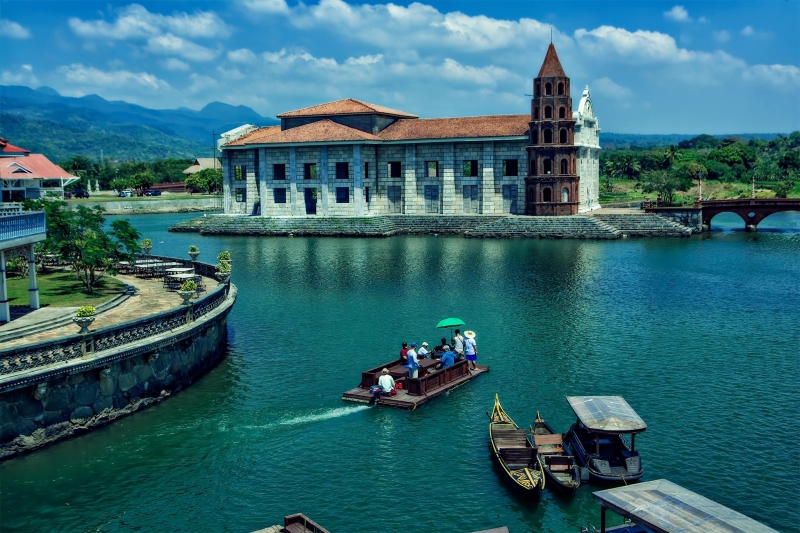 Foodies need not fret, either. Las Casas has three restaurants that serve Filipino, Spanish, Italian, and continental dishes, and a cafe-bar called La Casita that's open until 1am Wednesdays to Sundays. There's also a private beach, a swimming pool, and a spa in case you were thinking of reasons to stay a bit longer. But a day allows you to take either the heritage tour or the river cruise.
Also read: Las Casas Filipinas de Acuzar Hotel Review
Road travel from Manila: Approximately three hours
Operating hours: Tours begin from 8.30am
Entrance fee: ₱2,500 on weekends and ₱1,850 on weekdays
Trip tip: Make reservations. Las Casas is a popular tourist site and slots get filled up easily.
4. Taal Lake and Volcano, Batangas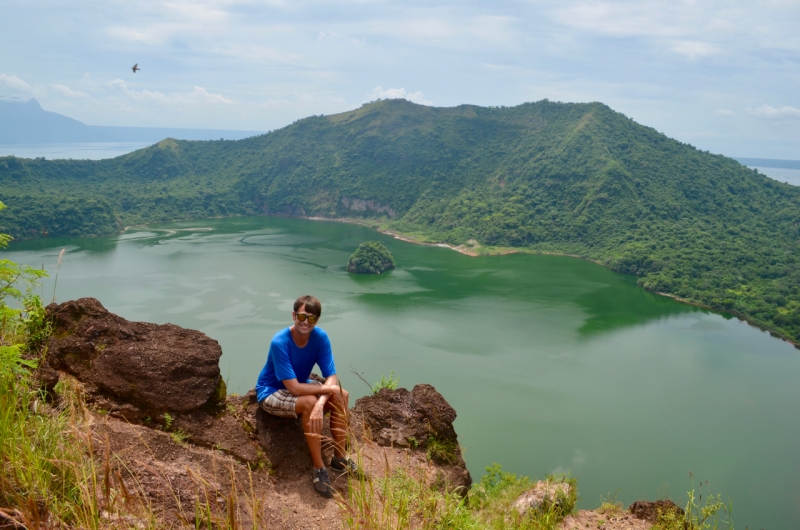 Hailed the world's smallest active volcano, Taal Volcano stands at 311 metres and sits in Taal Lake, formerly called Bonbon or Bombon Lake. What you actually climb is the volcano's crater — also filled with water, which makes it seem like it's a miniature lake on its own. Despite the fact that the volcano is still tagged as active (the last eruption was in 1977), tourists flock to Taal like it's no big deal. Its proximity to Tagaytay is terrifying if you think about it, but locals and tourists alike don't seem to mind. It's easy to understand why. With just a relatively short drive or bus ride from Manila, you're treated to breathtaking views and a day hike that's friendly even to beginners. It only takes 45 minutes to complete!
Visitors may choose to ride a horse all the way up for an additional fee. You can even go kayaking in the lake if you're in the mood to get wet.
Also read: Taal Volcano: What to Know Before Climbing the World's Shortest Volcano
Road travel from Manila: Approximately two hours, plus a 20-minute boat ride to the volcano's crater
Operating hours: 6am to 4pm daily (with hours dependent on boat rides to and from boat stations in Talisay, Batangas)
Entrance fee: ₱100 for environmental fee and ₱500 for a guide. Do note that hiring your own boat to the crater will cost anywhere from ₱1,500 to ₱3,000. Or you can opt to get a tour package that will take care of everything. Rates usually start at ₱1,500, depending on the number of people in your group.
Trip tip: Bring water, extra clothes, snacks, and extra cash (and make sure you spread it out in your bag when packing). When you reach the top, ask to be brought to Red Lava for an extra ₱50. It offers a less crowded but equally breathtaking view of the lake, but you'll have to hike a bit more. We promise you it's worth it.
5. Taal Heritage Town, Batangas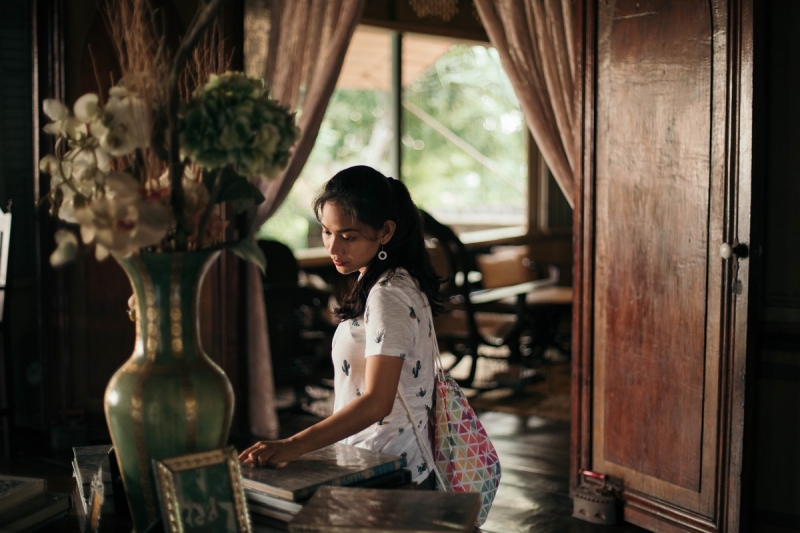 Not too far from Taal Volcano is Taal Heritage town, a quaint settlement that is filled with museums and old houses open for day tours. The houses here are a good example of adaptive reuse; they were all restored so that visitors could get a glimpse of Taal's rich past. The old town of Taal was actually located in present-day San Nicolas, but the entire community had to move because of the disastrous eruption of Taal Volcano in 1754.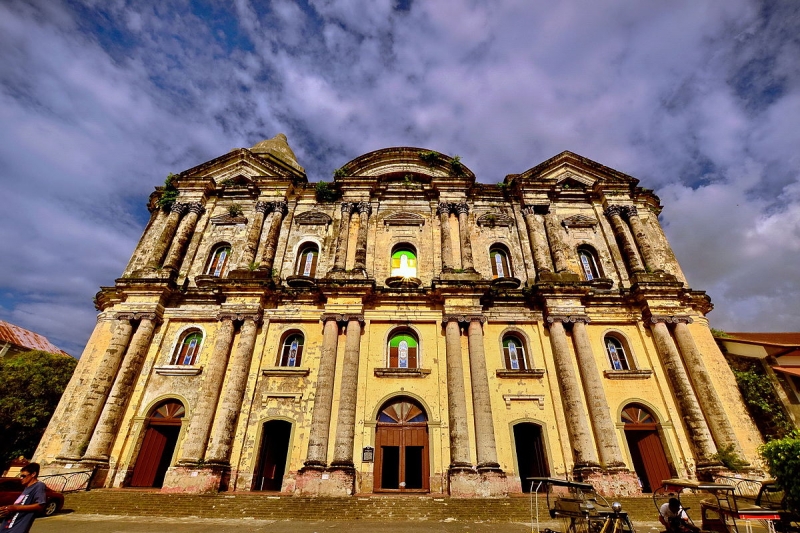 The best way to appreciate the area is to do a DIY walking tour, with Minor Basilica of Saint Martin of Tours (commonly called the Taal Basilica) as your starting point. In between touring the town on foot, treat yourself to some specialities like the Taaleño empanada and longganisa, as well as fish dishes like tawilis and tulingan.
Road travel from Manila: Three hours
Operating hours: Some establishments are open 8am; most close by 4.30 or 5pm
Entrance fee: Entrance fees vary per site, but walking around the town is free
Trip tip: If you're bringing a vehicle for a day trip, we suggest parking it near the Taal Basilica. Otherwise, you can easily take a Lemery-bound bus from Manila and ask to be dropped off near Taal Heritage Town. Like we mentioned earlier, Taal Heritage Town is best appreciated on foot. But if you have any questions or need help with directions, their tourism officers are happy to help. They also have pamphlets to guide you in choosing your stops for the day. Just pop by their office — it's right by the main steps leading up to the Taal Basilica so you won't miss it!
6. Laiya, Batangas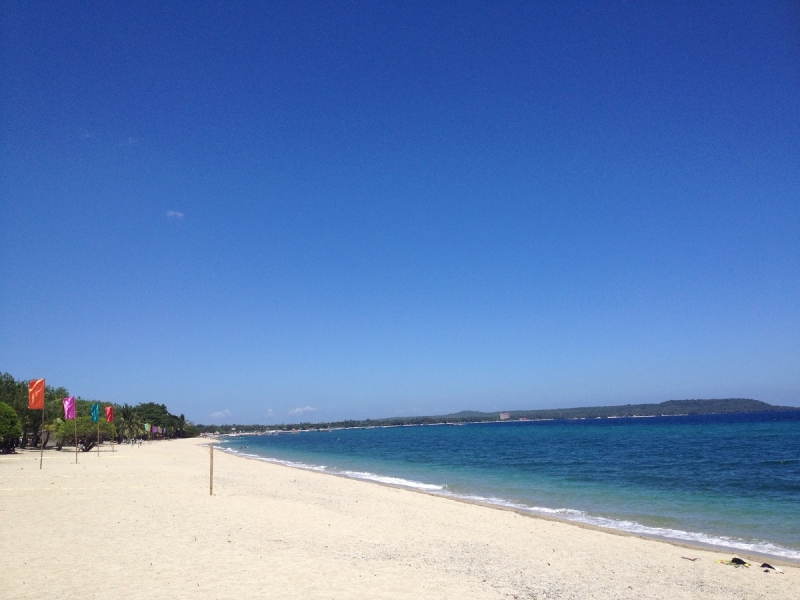 Beach bums, this one's for you! If you want to laze around by the shore or have some well-deserved fun in the sun, Laiya in San Juan, Batangas is a friendly distance from Manila. The beauty about Laiya is that it's home to many beach resorts, so you can actually choose one that's more your style. You can also select a resort depending on your budget or depending on the amenities they make available to day visitors. Failsafe options would be Playa Laiya Beach Club, Acuaverde Beach Resort, or Virgin Beach Resort, but you can go ahead and stick to whatever floats your boat.
Road travel from Manila: Three hours
Operating hours: Operating hours vary per resort
Entrance fee: Day rates vary per resort
Trip tip: Take advantage of spa packages and water sports that resorts offer. Remember, you're there for some downtime. Some will even ask if you'd be interested to check out neighbouring islets. We say go for it!
7. Twin Lakes, Laguna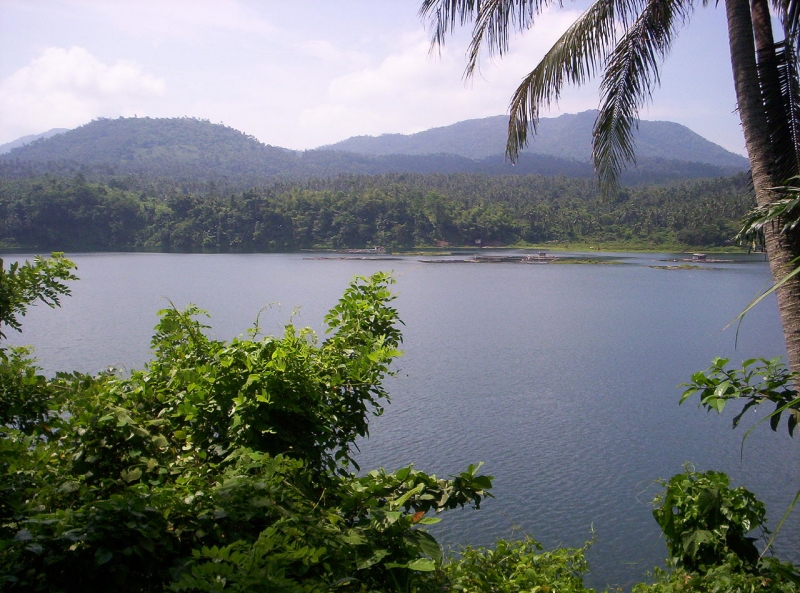 There are "twin lakes" in San Pablo, Laguna and they're called Lakes Pandin and Yambo. Here, you'll find cool, clear waters surrounded by lush vegetation. The scenery is quite perfect for finding the peace and quiet that seem to be easily lost in ever-kinetic Manila. You can visit both lakes, or just hang out the entire day at one of them. But we highly recommend visiting the two to make the most of your time in San Pablo.
You can rent a cottage or a big raft (which already comes with a hearty meal!), and you can even camp overnight if you have more time. To know how to get to Twin Lakes via public transport, click on the link below.
Also read: Finding Peace & Quiet at the Twin Lakes of San Pablo, Laguna
Road travel from Manila: Around three hours
Operating hours: 6am to 6pm, daily
Entrance fee: None
Trip tip: If you don't want to spend the entire day at the twin lakes, make it a road trip! You can head to other popular tourist spots such as Bunga Falls and the Nagcarlan Underground Cemetery. You can even drop by Liliw, a municipality that's known for shoe-making. Score a cute pair there!
8. Pagsanjan Falls, Laguna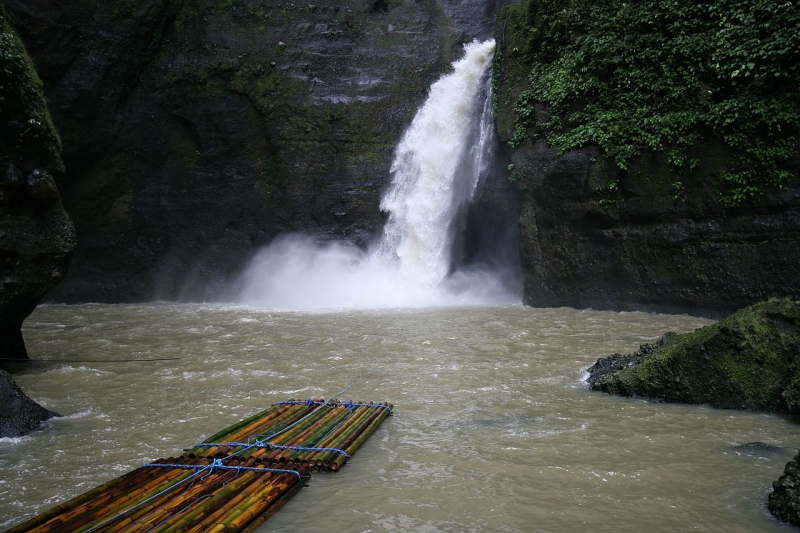 Another body of water you can visit in Laguna is the famous Pagsanjan Falls, also known as Cavinti or Magdapio Falls. At a metre drop, it's probably the most known waterfalls in the country. To get to the main waterfall and pass through it, skillful boatmen will let you cruise along the Magdapio River, where you'll see lush vegetation, wildlife, and minor waterfalls. A visit to Pagsanjan offers not only a chance to sightsee, but a thrilling rafting adventure that will surely get your adrenaline pumping.
Road travel from Manila: Approximately three hours
Operating hours: 8am to 3pm, Saturday to Thursday
Entrance fee: ₱1,250 inclusive of entrance rate, roundtrip boat ride, and use of life vests
Trip tip: If you want a bit of trekking involved, opt for the much cheaper Pueblo El Salvador trail. It will only cost you around ₱650, but you'll have to hike the trail and engage in some vertical rappelling, which will take approximately 20 minutes.
9. Mt. Makiling Forest Reserve, Laguna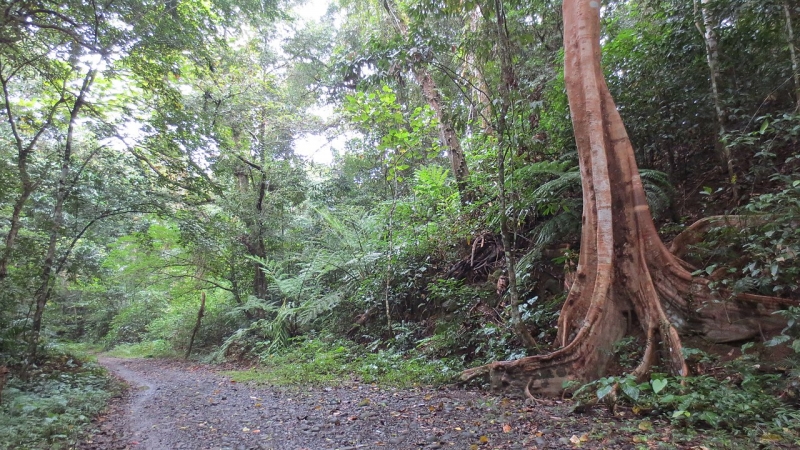 A popular climbing spot, Mt. Makiling has seen good times and bad times because of irresponsible tourists who litter as they go. Although thanks to the University of the Philippines Los Baños and the Makiling Center for Mountain Ecosystems, the Mt. Makiling Forest Reserve is definitely seeing better days as of present. A trail that begins in UPLB's Department of Forestry has now been opened to day hikers. This is another climb that's perfect for novice mountaineers and casual hikers!
Road travel from Manila: Two hours
Operating hours: Better hike early, but inquire here for the day's cut-off.
Entrance fee: ₱20
Trip tip: While you're there, take a side trip to the Makiling Botanical Gardens. Entrance to the area is only ₱40.
10. Mt. Pinatubo, Tarlac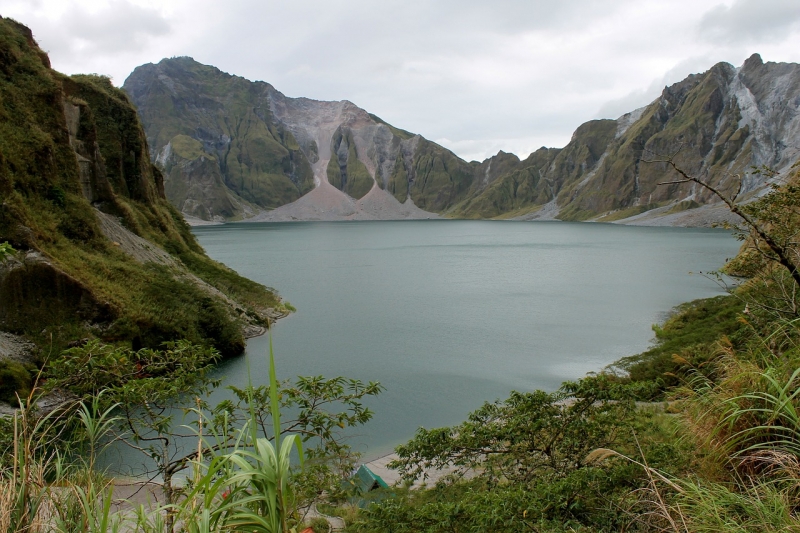 Mt. Pinatubo is living proof that there lies beauty even in the midst of destruction. In 1991, Mt. Pinatubo erupted after centuries of being considered a dormant volcano. Accounts say that the ashfall was so strong, it even reached neighbouring Asian countries such as Malaysia, Thailand, and Vietnam. Now, Mt. Pinatubo is a favourite for day hikes, its crater lake's still, blue waters a picturesque contrast against the surrounding foliage. The jump-off point would be Sta. Juliana Tourism. From there, 4×4 vehicles will bring trekkers to the beginning of the trail.
Road travel from Manila: Approximately two hours and a half
Operating hours: Better head there early, because Sta. Juliana Tourism only accepts hikers for the day until 10am.
Entrance fee: ₱300 for environmental fee, but do note that you'll have to pay ₱500 for the guide, ₱2,500 for the 4×4 rental, and ₱500 for the toll fee.
Trip tip: Bring lots of water and conserve it once you start to hike.
Also read: Mount Pinatubo: Day Trekking with a Toddler
11. Liwliwa, Zambales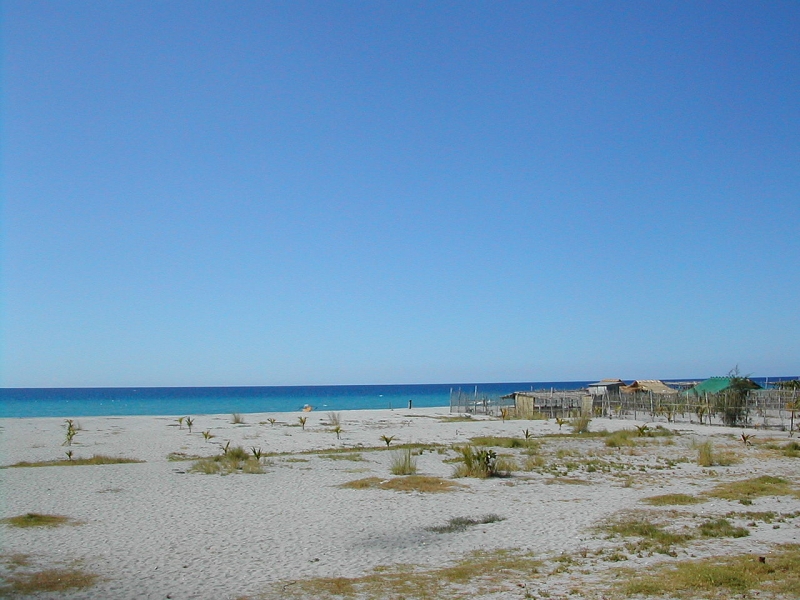 Another one for water babies out there: Liwliwa Beach in San Felipe, Zambales is the place for you if you're in love with slow and steady island life. The area is all about chilling by the sea, so don't expect five or even three-star resorts that will take in day tourists. You can rent one of the huts near the shore, or hunker down in one of the homey accommodations that are just a five-minute walk away. The place has some good restaurants and cafes, so a food trip should be in order.
Road travel from Manila: Four hours
Operating hours: The beach is always open and most accommodations are lax enough to accept tourists even at odd hours so arrive early to make the most of your time there!
Entrance fee: Day rates vary per resort
Trip tip: Bring extra cash because cards and ATMs are practically rendered useless here, even if there are many establishments. It's all-cash transactions the moment you arrive in San Felipe.
12. GK Enchanted Farm, Bulacan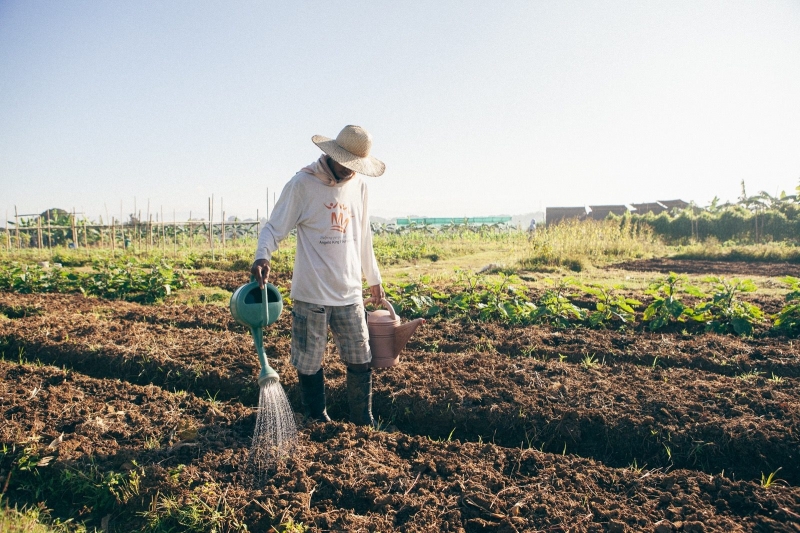 At the Gawad Kalinga (GK) Enchanted Farm, you get a day tour and a sustainable farming immersion for the price of one activity! The Enchanted Farm is anti-poverty organisation Gawad Kalinga's "platform to raise social entrepreneurs, help our local farmers and create wealth in the countryside". Here, you can go on a guided farm tour, plus participate in enterprise demos that are geared to help Filipino farmers make the most of their crops.
Road travel from Manila: Two hours
Operating hours: 9am to 5pm, daily
Entrance fee: Day rates vary per tour package. Check your options and book your tour here.
Trip tip: Have time to spare and want to pay it forward? Ask GK how you can volunteer for them next time!
13. Biak na Bato National Park, Bulacan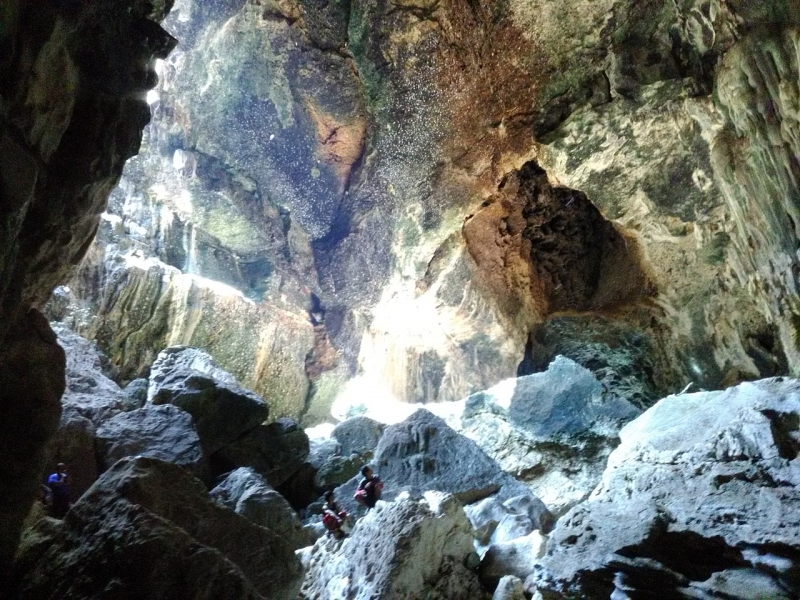 When it comes to day trips, people often overlook Bulacan. While the province does hold some culinary delights, people think there isn't much to see if they want an outdoor adventure. But the Biak na Bato National Park will definitely change your mind. With 2,117 hectares to explore, you'll surely have a full day at this protected area filled with nature's wonders. There are verdant fields, countless caves, a river with cool, crystal clear water, and all the wildlife that comes with this biodiversity. Aside from going on a photowalk, tourists can also interact with the farm animals and even go rappelling!
Road travel from Manila: Three hours
Operating hours: 5am to 6pm, Monday to Wednesday
Entrance fee: ₱30 for adults and ₱20 for students, plus a guide fee that varies depending on the sights you want to visit
Trip tip: Have time to spare and want to pay it forward? Ask GK how you can volunteer for them next time!
14. Mt. Daraitan and Tinipak River, Rizal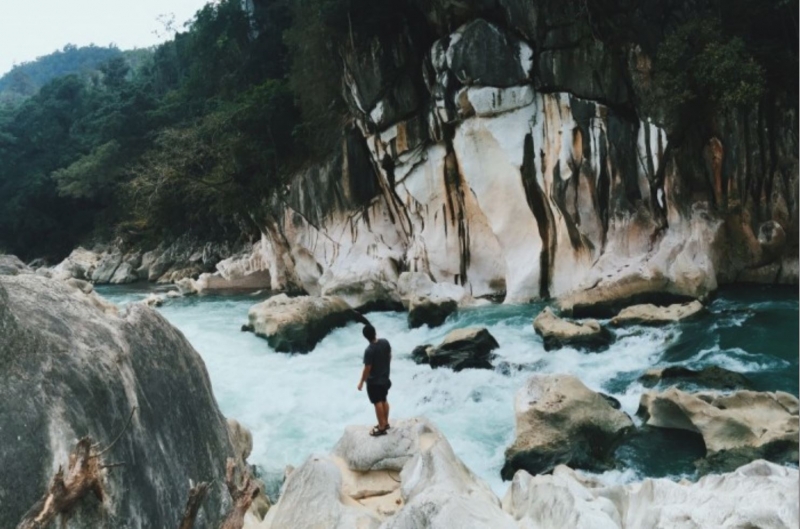 Tucked in the heart of the Sierra Madre Mountain Range in Tanay, Rizal are two gems that showcase the area's natural riches. Thankfully, a day trip affords you to visit both. For picturesque rock formations and turquoise waters, there's Tinipak River. Although you'll be hiking there, too, add Mt. Daraitan for a jam-packed adventure. The climb will take about five hours so you're assured of a full day outdoors. Below is a comprehensive guide to conquering Tinipak.
Also read: Tinipak River DIY Guide: What to Know Before Your Hike
Road travel from Manila: Two hours
Operating hours: You can camp overnight, so it's safe to say that it's always open. But save hiking for when there's still daylight.
Entrance fee: ₱40 for registration, inclusive of the campsite fee plus ₱500 for the guide.
Trip tip: If you have a weekend to spare, why not hike at Mt. Daraitan and spend the night (plus the next day!) at Tinipak?
15. Masungi Georeserve, Rizal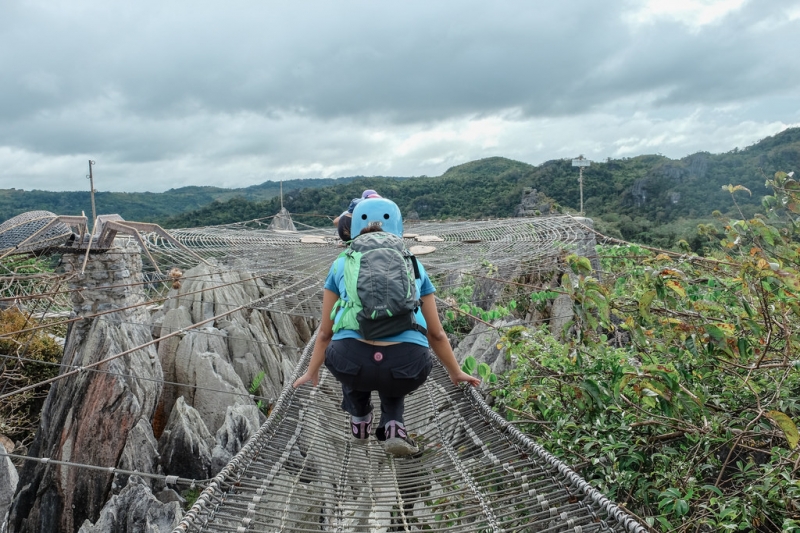 Perhaps 2018's hottest day trip activity, a visit to Masungi Georeserve has become a badge of sorts for travellers both local and foreign. You simply must try one of their engaging trails, which feature well-designed and aesthetically pleasing attractions and a majestic view of the Baras landscape. The area is also a conservation hub with a National Geographic grant. Together with Nat Geo and the local government, the folks at Masungi are at the forefront of sustainable tourism as well as efforts that show man can truly benefit from the land without destroying or defacing it. Now that's an ecosystem we should all aim for. Did we mention the trails give you a day's worth of cardio and strength-training?
Also read: An Unfit Girl's Guide to Masungi Georeserve
Road travel from Manila: Approximately two hours
Operating hours: 5.30am to 6pm, Tuesday to Sunday
Entrance fee: ₱1,500 for weekdays, ₱1,800 for weekends (for their Discover Trail)
Trip tip: Make reservations in advance. And by advance, we mean three to five months before. We're not kidding! Slots are getting sold out as you read this! Also, when you're finally there, make sure you bring extra clothes and water.
16. Yoki's Farm, Cavite
A sustainable farm, a mini animal sanctuary, and a treasure of antiques and curios — those are just a few of the labels that you can associate with Yoki's Farm in Tagaytay, Cavite. Considering that you have wide premises to roam and a lot of things to learn in the property, a day at Yoki's will surely go by quickly. You can go on a guided day tour or avail of their farm activity package. But if you're curious about the basics of hydroponics, you can also try your hand at it through Yoki's Farmer for a Day Experience Program.
Road travel from Manila: Approximately two hours
Operating hours: 8am to 11am and 1pm to 4pm, daily
Entrance fee: ₱100 for a guided day tour, ₱500 for the farm activity package, and ₱1,500 for Farmer for a Day Experience Program
Trip tip: At the end of your trip, buy fresh produce! But keep in mind that stocks vary depending on what the farm is able to harvest. Book your visit here.
17. MBY Pet Rescue and Sanctuary, Rizal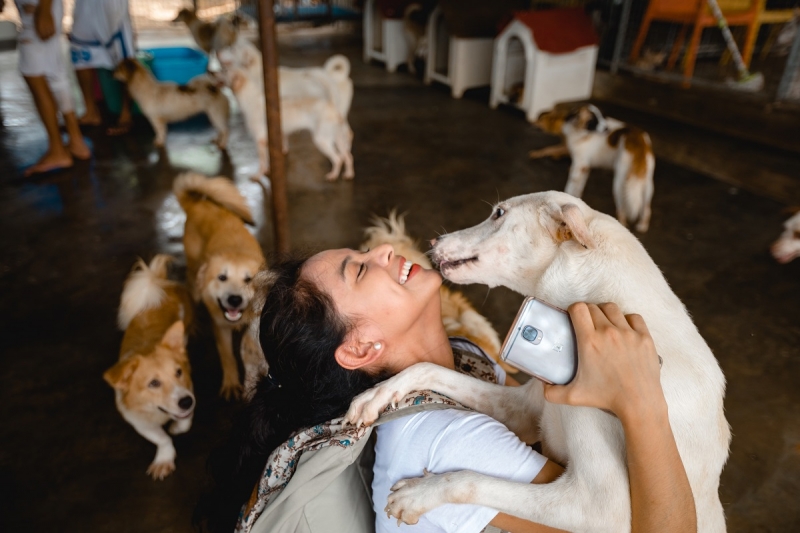 Now, if you're an animal lover and a fan of road trips, why not do something that involves both critters and road travel? Volunteer at the MBY Pet Rescue and Sanctuary in Morong, Rizal for a day, and we're sure you're going to feel like a million bucks afterward. Warning: It will get messy and all of the animals there — around 600 cats and dogs — are rescued furbabies so don't be surprised if they seem dirty and wary of interaction. Most of them haven't felt a human's love in a while…which is why you should go.
Road travel from Manila: Two hours and 30 minutes
Operating hours: They accept volunteers on all days. All you have to do is schedule your visit here.
Entrance fee: There's no entrance fee, but donations are always welcome.
Trip tip: Try not to fall in love with the animals (Is that even possible??). They're open for adoption, too, so don't say we didn't warn you. You might just come home with an accomplished adoption form and an interview slot for their screening process!
Any of these quick yet sweet escapes will do wonders for the soul, whether you're out to enrich your itinerary or take a breather from the metro's hubbub. Go ahead and treat yourself to one of these best day trips from Manila. Let us know how it goes!