Let's be real — we're all guilty of checking our horoscope every now and then! Finding out what's in store for us, based on our zodiac sign, is always fascinating. Whether it's about love, career, or even family! So this time, why not let the astrology decide where your next holiday getaway in the Philippines should be? 
Read on to find out which local destination your zodiac sign will lead you to! 
1. Pisces (19 February to 20 March)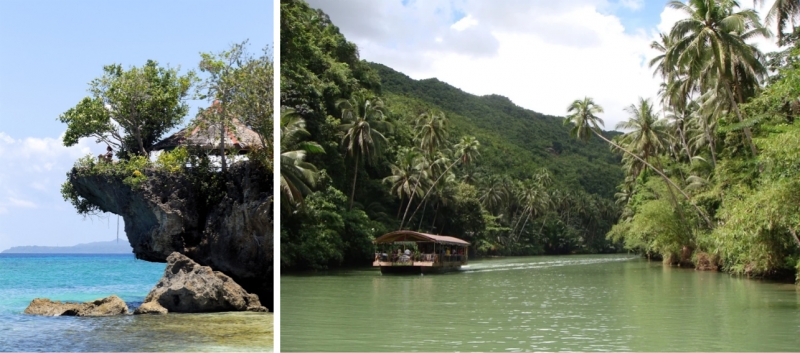 Pisces are known to be a compassionate, kind-natured, and amiable lot. Their empathy makes them highly tuned to everything, even the feelings of those around them. As old souls, they crave tranquil spaces like beaches, where they can relax and also process their emotions. The closer they can get in touch with their #feels, the better!
Bohol is, without a doubt, the way to go. It offers not just pristine beaches, but also other natural wonders that are perfect for some muni-muni, and maybe even soul-searching!
Cruise down the Loboc River on a lazy afternoon; or better yet, have lunch at the floating restaurant. And don't forget to pass by the two-kilometre Bilar Man-Made Forest and enjoy the forest scenery, too. To top it all off, make sure to see the picturesque Chocolate Hills before putting on your swimwear and finding the 'secret waterfalls'! Inner peace is just around the corner, dear Pisces. 
Also read: AirSwift Now Lets You Paradise Hop With Direct Flights to El Nido From Bohol
2. Aries (21 March to 19 April)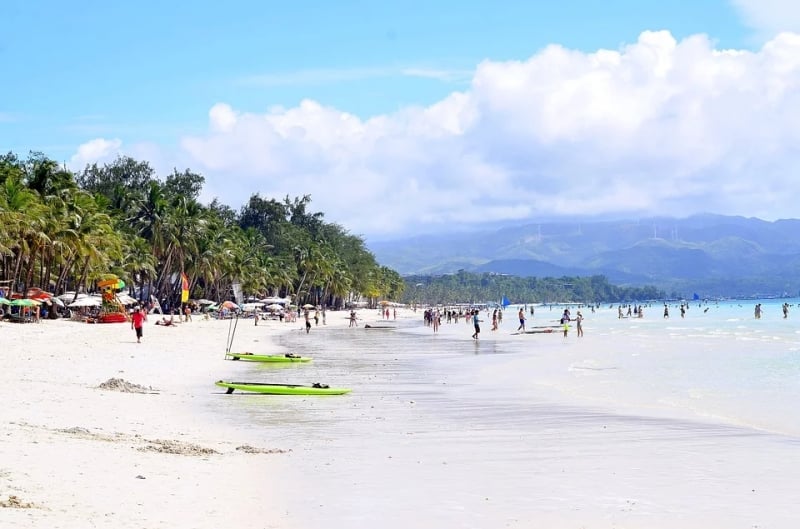 Aries folk tend to get stereotyped as brash and impulsive — though they prefer the terms bold, passionate, and assertive. They like diving headfirst into most things, because hey, life's too short! From crazy adventures to budding romances, an Aries isn't one to back down from a challenge. 
This makes the island of Boracay an ideal destination! Adrenaline-pumped activities await: from cliff-diving at Ariel's Point, parasailing, windsurfing, to zorbing. For sea exploration, there are island-hopping, diving, and ATV tours. With so many fun things to do, you'll definitely need a scrumptious meal to keep your energy up! Carbo-load with Two Seasons' four-cheese pizza, topped off with a fruit shake (or five!) from Jonah's. 
And of course, after a long day, a nightcap at a beachside bar is always a good idea. But if you're up for even more excitement, pub crawls are a must-try for every spontaneous Aries. I mean, when in Bora, right? 
Also read: The New Boracay: What to Expect When Returning to The Island Paradise
3. Taurus (20 April to 20 May)

According to astrology, Taurus is ruled by the planet Venus, which represents love, beauty, and money. That said, those with this zodiac sign are often stubborn and determined, as well as hopeless romantics. They enjoy being surrounded by love and beauty — including the places that they travel to. 
Few local destinations embody beauty and romance the way Iloilo and Bacolod do. Marvel at historic churches like Jaro Cathedral, Molo Church, and San Sebastian Cathedral. Get swept away by Spanish Era mansions in the nearby Silay and The Ruins in Talisay. It's like taking a trip back to the 1800s, when ligawans at the asotea were a thing. Now, all you need is to find a haciendero/haciendera soulmate. Perhaps while appreciating paintings at the Iloilo Museum of Contemporary Art? (We kid, of course!) 
4. Gemini (21 May to 21 June)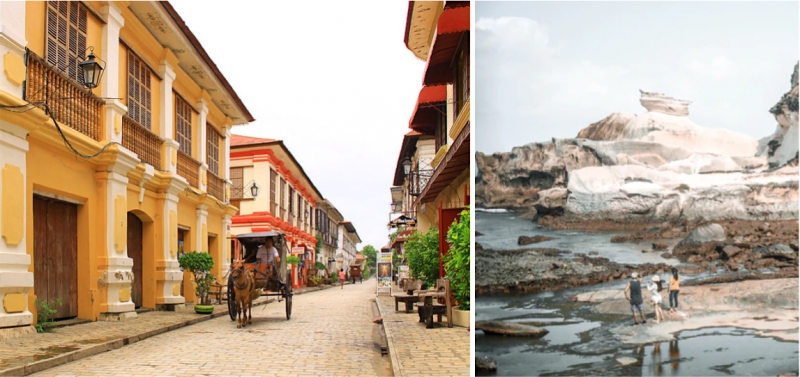 Geminis are perhaps the most 'varied' among all zodiac signs, probably because they're represented as twins. They're as sharp and open-minded as they are fickle, and as sociable as they are mysterious. One thing's for sure, though — with a Gemini travel buddy, you'll never get bored. 
The provinces of Ilocos Norte and Ilocos Sur complement Geminis' distinct duality. See history come alive with the rustic mansions, cobblestone streets, and horse-drawn carriages in Vigan. Feeling crafty? Take up pottery and/or weaving lessons from local artisans! 
Up north, natural landscapes and other spectacles await! Traverse through the Paoay Sand Dunes after having your OOTD taken in front of Kapurpurawan Rock Formation. Then, capture that perfect shot of Bangui Wind Farm and the lakeside Malacañang of the North. After that, climb up Cape Bojeador Lighthouse to see the large waves coming from the West Philippine Sea. Honestly, Geminis, if these don't fascinate you, then we don't know what will! 
5. Cancer (22 June to 22 July)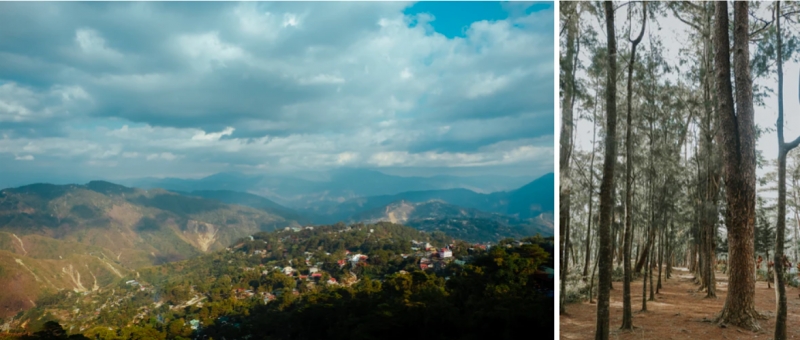 Cancers have a rep for being emotional, intuitive, and borderline psychic! This zodiac sign is ruled by the moon, which represents comfort, self-care, and maternal energies. They crave cosy spaces that could be their own safe havens. When it comes to love, leisure, and travel, they like to take their time, especially when it's something they like! 
A trip to Baguio, A.K.A. The City of Pines, is most ideal for slow-but-steady Cancers. They can spend hours holed up in the cabin-vibed rooms of The Manor at Camp John Hay. At brunch, you'll find them at Choco-Late de Batirol, enjoying a cup of native hot chocolate. Cancers are also likely to go for touristy spots that let them commune with nature. Find them hopping from the contemporary BenCab Museum, to the classic crowd fave Burnham Park, to strawberry-picking in the nearby town of La Trinidad.
Want a break from rigid, fast-paced itineraries? Then your Cancer buddy would definitely like to have you along for the ride!
Also read: Life in Baguio City: Here's What It's Really Like
6. Leo (23 July to 22 August)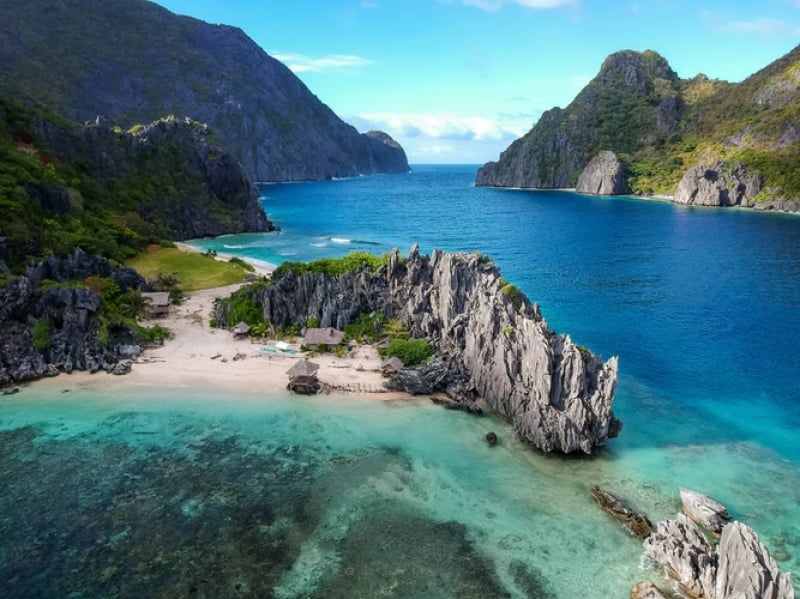 Fiery Leos are ruled by the sun, which explains their lively personalities. They can light up any room with their vibrant energy and tend to enjoy the spotlight (though they won't always admit it). But at the end of the day, all a Leo wants is a good adventure with friends. After all, more travels mean more stories for the next dinner party, am I right?
There's no place more compatible with Leos' exuberance than the breathtaking El Nido, Palawan! Leos can have their pick at which island to check out first — there's quite a lot. Perhaps Miniloc Island for its fascinating lagoons? Maybe Matinloc Island for the famed Secret Beach? Or Duli Beach for a bit of surfing?
Aside from island-hopping, El Nido also has an exciting mix of delicious food options, hiking trails, and fun water activities. Island life here is anything but boring, even for spunky Leos.  We recommend renting a party boat in the day, then checking out the bar scene at night!
7. Virgo (23 August to 22 September)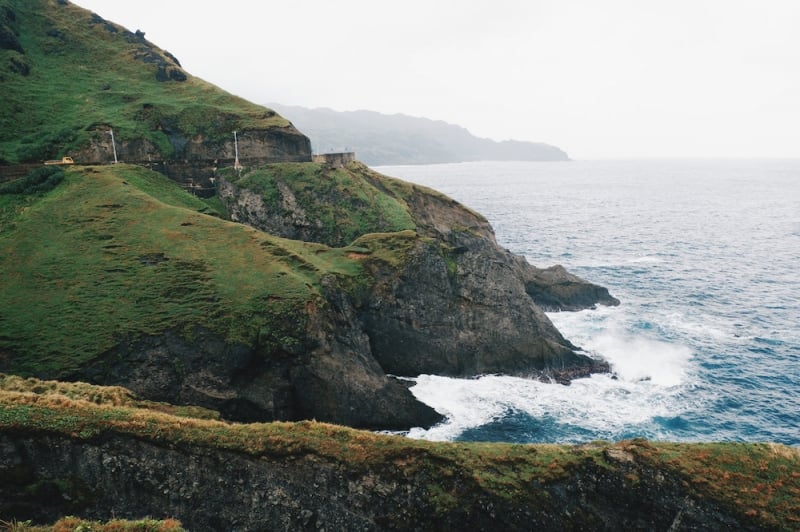 Many would agree that Virgo is the most organised zodiac sign. Virgos pay close attention to detail and make sure that everything is exactly as it should be. This makes them simultaneously the best and worst travel buddies, depending on how you see it. While their itineraries are top-notch, they can also be too strict and limiting. 
How about taking a break for once, dear Virgo? This time, opt for a destination where things aren't so fast-paced, therefore allowing a relaxed itinerary. Head up to the northernmost end of the country: Batanes. Escape to a different world that'll give you both adventure and rejuvenation! 
The majestic landscape is dotted with rolling hills, cobblestone houses, grazing cows and horses, limestone cliffs, and clear blue waters. The local lifestyle is laid-back and welcoming, making you wonder if you could possibly stay here forever. Someday, perhaps. 
8. Libra (23 September to 22 October)

Libra is said to be the most balanced zodiac sign. Libras are obsessed with symmetry, harmony, and equilibrium, in whatever aspect of their lives. However, this also leads to a tendency to be quite indecisive. But that's because they want to be sure they're making the right call! This includes choosing a destination, especially if they're travelling with people they care about. 
So, why not opt for a place that gives you the best of everything: beaches, mountains, city life, historic sites, art, and food? Cebu clearly has it all! Have your pick among the lovely white sand beaches of Mactan, Moalboal, and Bantayan Island. Or, go canyoneering in Kawasan Falls and Tumalog Falls, kung sawa ka na sa beach. If hiking is more of your thing, climb up Osmeña Peak, one of the highest points in Cebu. 
At Magellan's Cross, Casa Gorordo, and Fort San Pedro, you can rediscover our country's Spanish Era roots. Meanwhile, the European-like architecture of the Temple of Leah and Simala Church will leave you in awe. And then after a long day, feast on some mouth-watering Cebu lechon, before heading out to see the local nightlife! Really, what more can you ask for?
Also read: 20 Restaurants In Cebu City That Will Keep You Coming Back For More
9. Scorpio (23 October to 21 November)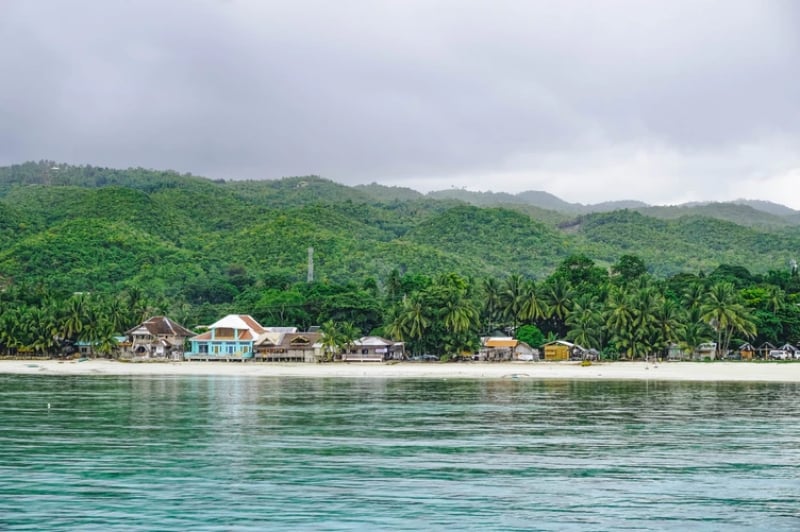 Having what is arguably the most mysterious zodiac sign, Scorpios are often magnetic, wilful, and enigmatic. You can never tell what's really on their mind! This makes them both rather scary and fascinating at the same time.  They are drawn to the deep and unknown, as to satisfy their never-ending curiosity. 
And it's this fearless curiosity that makes Siquijor a very Scorpio destination. Up to this day, it's still shrouded in mystery, which all the more attracts tourists. It's known as a 'magic island,' with some inhabitants that are said to be shamans and sorcerers. In fact, you can even buy some potions and amulets as souvenirs! Meanwhile, the other natural attractions are just as alluring: Take a dip in the crystal clear waters of Cambugahay Falls, Lugnason Falls, and Paliton Beach. 
(Oh, and don't leave without having a local sorcerer cast a curse upon someone you despise. Your cheating ex, maybe? Just kidding, Scorpios — please don't take this seriously!)
10. Sagittarius (22 November to 21 December)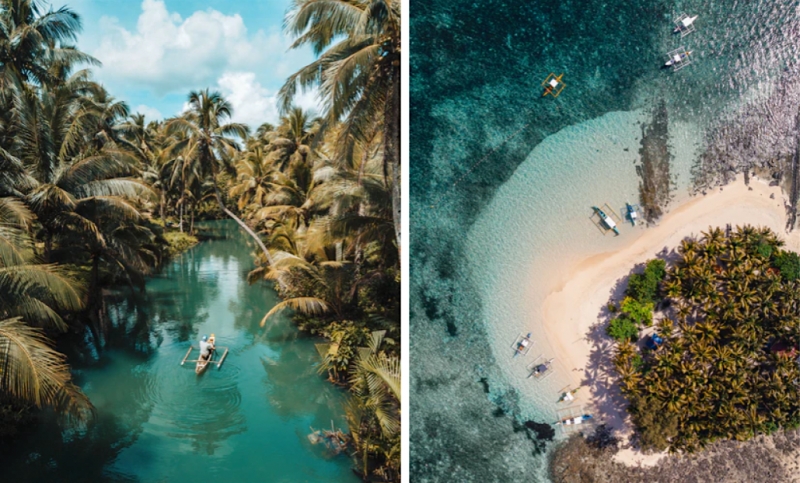 While not as impulsive as Aries or as scene-stealing as Leo, Sagittarius is considered the most adventurous among the fire signs. Those with this zodiac sign are all about living life to the fullest! This is probably because they're ruled by Jupiter, a.k.a. the biggest planet in the solar system. No wonder their sense of adventure seems to be just as boundless. 
Head over to Siargao, the country's surfing capital. It's spectacular sights and sounds have attracted many a free-spirited adventurer from around the globe. In fact, the island has a handful of young ex-Manileños and foreigners who've decided to relocate here.
Honestly, it's hard not to fall in love with this place. From the coconut tree-fringed roads, idyllic swimming holes, exciting surf scene, to vibrant restaurant concepts — all of which are too many to mention. It's like a mecca for the young, outdoorsy, and restless! 
11. Capricorn (22 December to 19 January)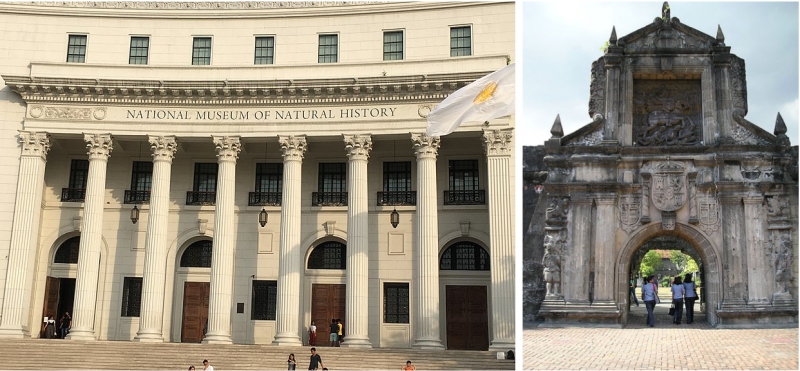 Having the most driven and ambitious zodiac sign, Capricorns are all about practicality and discipline. These go-getters work hard and play (or travel) harder. After all that unwavering focus that sets them ahead of the pack, they know they deserve that break! 
And yet, Capricorns have their own definition of a vacation well-spent. Fun and exciting just don't cut it; they need to gain some substantial knowledge from it, too! Number one on their travel to-do lists is learning about the place's culture and history. This makes the grand old city of Manila a perfect choice.
Capricorns can spend a whole day exploring museums, like the different National Museums around Ermita district. There's also the walled city of Intramuros, where they can wander around for hours while admiring the rich history and well-preserved structures. And of course, no cultural trip is complete without trying authentic delicacies — like those in Binondo! 
12. Aquarius (20 January to 18 February)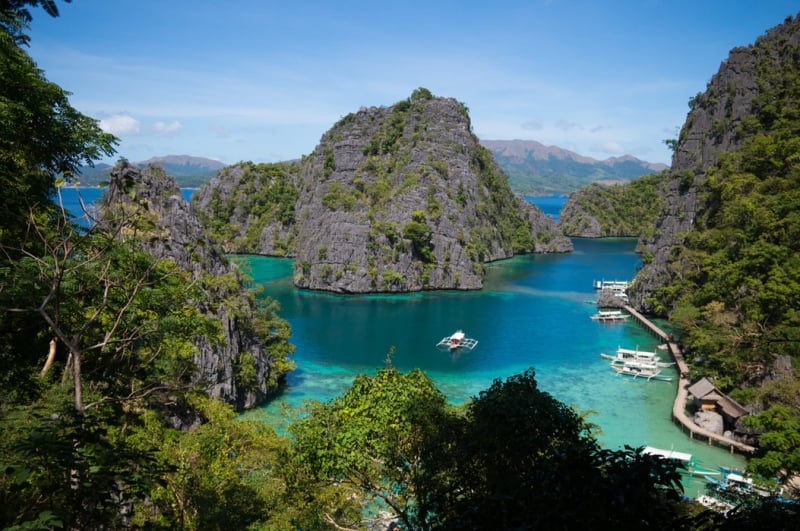 Aquarius is often similar to Capricorn in their hunger for learning. But the similarities end there! Aquarians are all about being experimental, eccentric, and rebellious. Despite their stubbornness and often cold demeanour, they're all about being humanitarians. Oddly enough, this explains their nonconformist attitude, as part of their effort to lead change. 
Aquarians like seeing more of the world, while also doing their part to help protect it! While not necessarily the most eccentric destination, Coron in Palawan is known for its sustainable tourism. Apart from that, it has diving spots where one can marvel at World War II shipwrecks as well as coral reef gardens. Underneath its idyllic lagoons, there are underwater mountains, secret caves, and other gems hidden among the limestone karsts. What's not to love? 
Also read: What Your Zodiac Sign Says About Your Travel Life
Whether or not you believe in astrology, there's no harm in reading up on what your zodiac sign says about you! That said, why not take your cue from our recos when booking that next trip? We'd love to hear all about it afterwards!
Don't forget to tag us on Instagram at @tripzillaph, and use our hashtags #TripZillaPH and #MakeTravelHappen!