When I first fell in love with the idea of visiting Siargao, it was because of all the beautiful sights. But when I finally made my way to the island paradise, it seemed that a four-day trip wasn't enough to try out all the great restaurants in Siargao — let alone in General Luna. (We needed to save some stomach space to fit into our swimsuits, after all!)
Every now and then, I still find myself daydreaming about the amazing food and drinks I had on my trip — plus, all the delicious treats I didn't get to try! While I'm certain that there are way more must-try restaurants in Siargao, here are 15 that you won't want to miss out on!
Also read: Siargao Island: The Ultimate Travel Guide with Insider Tips!
1. Bravo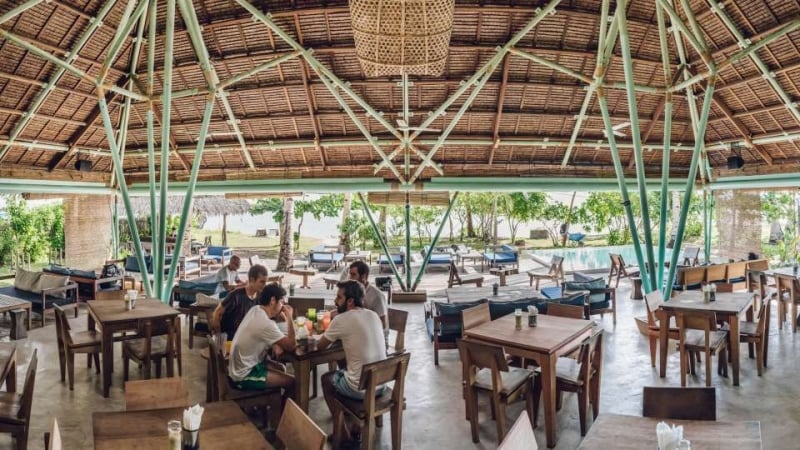 The fun, barkada-friendly Bravo Resort is home to one of my favourite restaurants in Siargao. Here, they offer Spanish tapas, Asian dishes, fresh fruit shakes, and flavourful cocktails. It's also a must for those who want to experience Siargao's nightlife!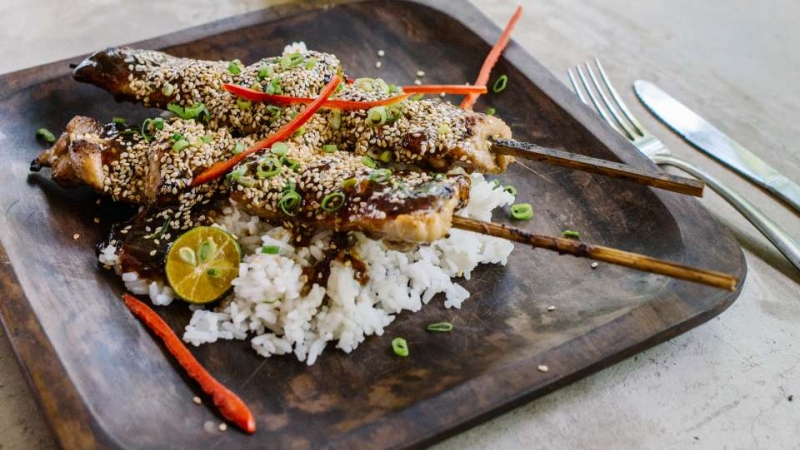 Don't miss out on Bravo's ₱70 (yup, you read that right! ₱70!) pomadas: fruity, sneaky cocktails that'll get you buzzed in no time. Pair them with the patatas bravas, or chicken teriyaki skewers (or both)!
2. Harana Surf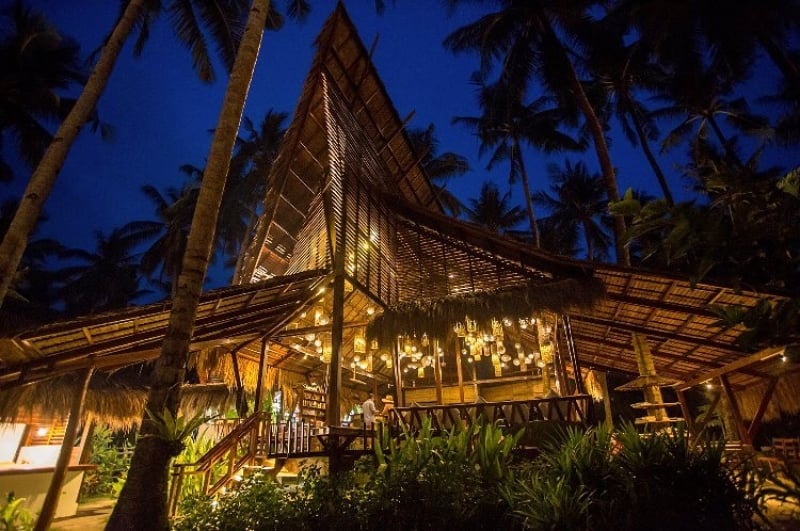 Not just one of Siargao's most popular resorts, Harana Surf is also one of the the island's top go-to spots for experiencing the local nightlife. On top of that, it's also home to a well-loved Filipino fusion restaurant.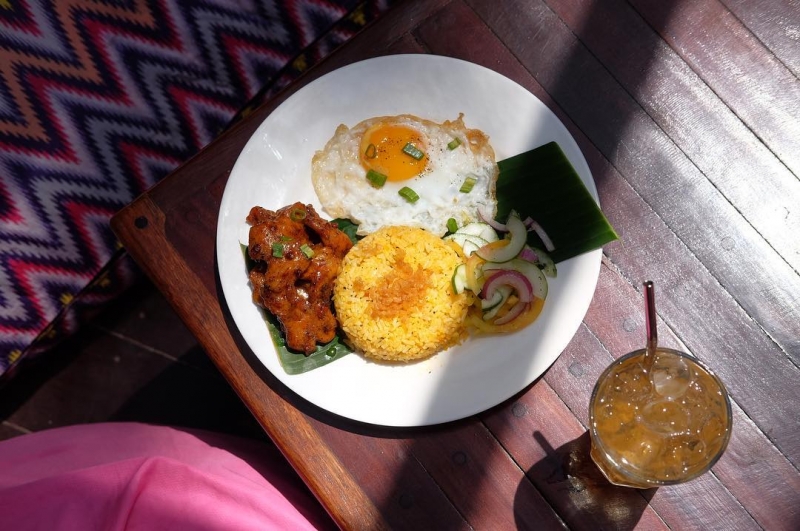 Come by for a traditional Pinoy breakfast, a delicious rice bowl, or their mouthwatering Harana halo-halo! The restaurant's chill vibe is so inviting, we won't be surprised if you find yourselves kicking back in Harana from breakfast till it's time to party!
3. Fili Beans Espresso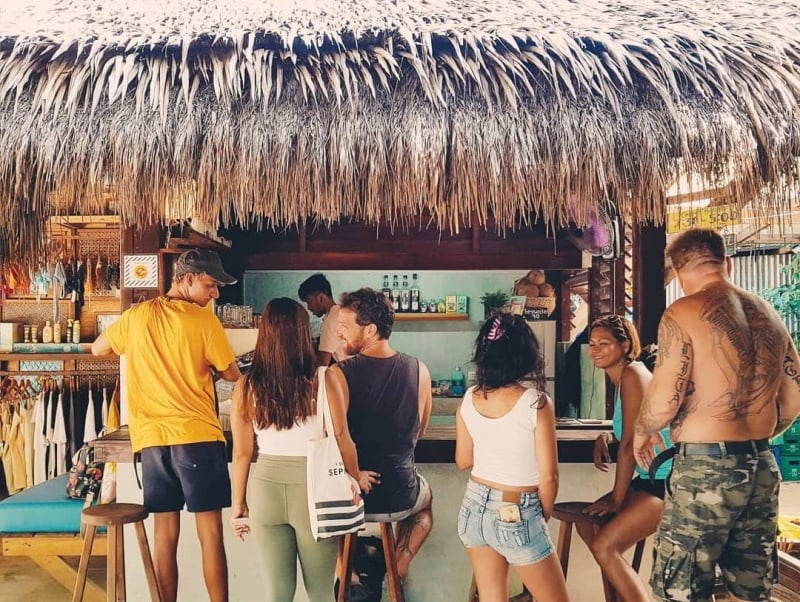 Coffeeholics, make sure to add Fili Beans to your list of places to go when visiting Siargao! Located on Harana Surf's property (just a few steps from the restaurant), this charming coffee bar claims to offer the best coffee on the island — and customers agree.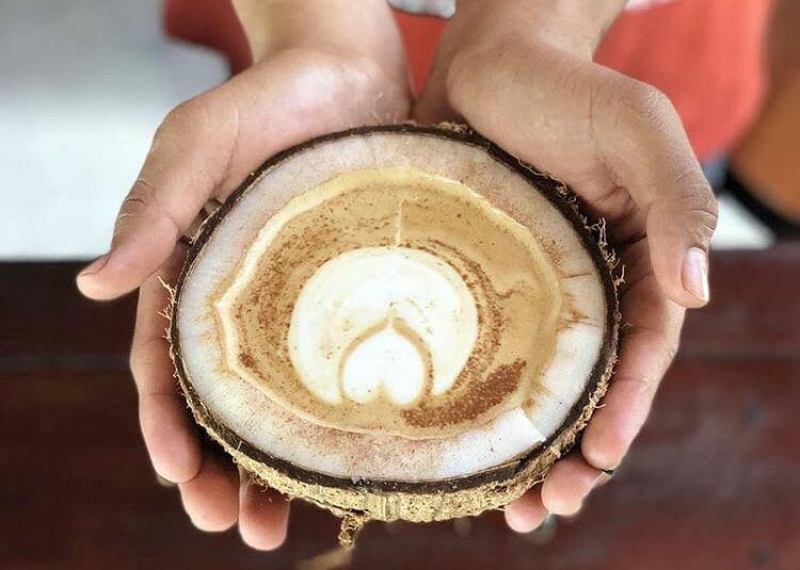 Whether or not you're a coffee drinker, you'll certainly find something to your liking at Fili Beans. Their menu also includes teas, matcha lattes, and tasty snacks (their freshly baked brownies are to die for!). If you happen to come by during cocktail hours, don't miss out on their famous espresso martinis!
4. Bake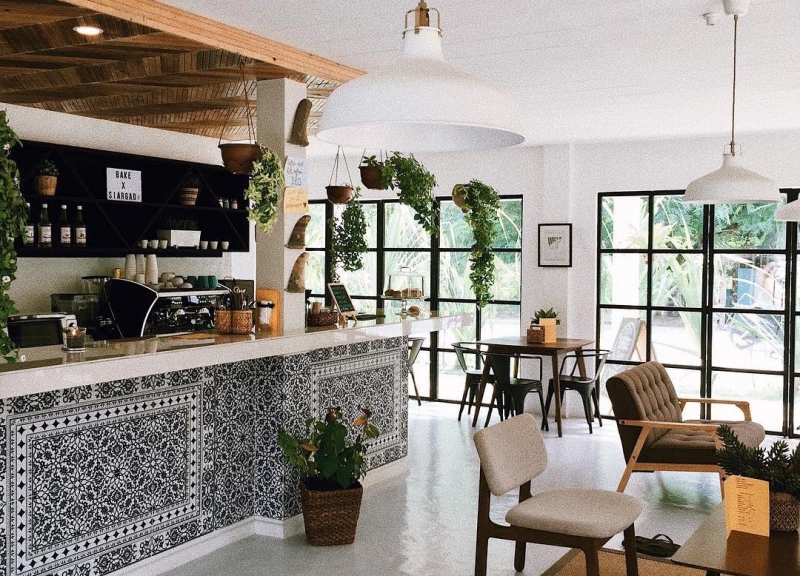 This cosy coffee shop owned by Filipina beauty queen Rachel Peters isn't simply Instagrammable. More than just its straight-out-of-Pinterest interiors, the coffee and freshly baked pastries are very much worth your visit.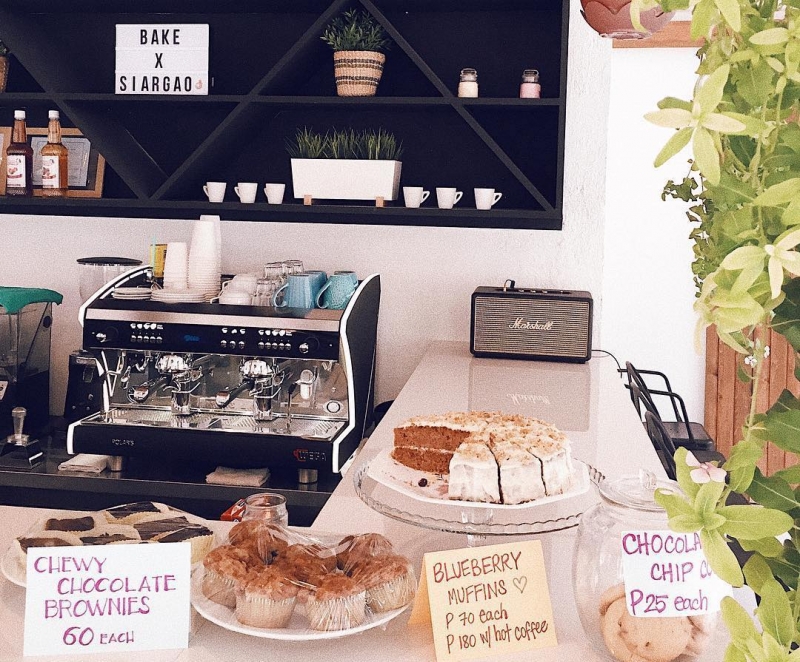 I highly recommend their flat white and pain au chocolat! They offer fresh fruit smoothies and post-surf meal-worthy menu items, too!
5. Mama's Grill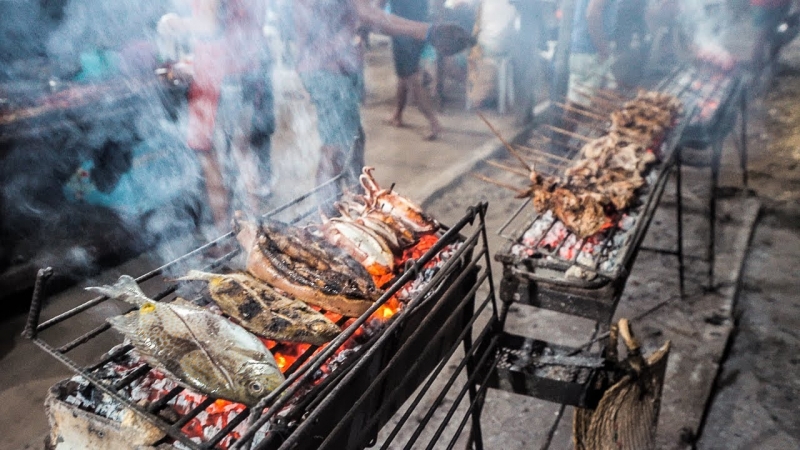 For a tasty and affordable meal, Mama's Grill offers a local dining experience you can't miss out on! Expect to fall in line if you come at peak hours, because this joint is definitely one of the most popular restaurants in Siargao.
At Mama's Grill, you'll certainly be getting what you pay for (if not more!). They offer a wide selection of meat and seafood, which are grilled upon ordering. Their inihaw dishes and pulutan are best paired with ice-cold beers!
6. Kermit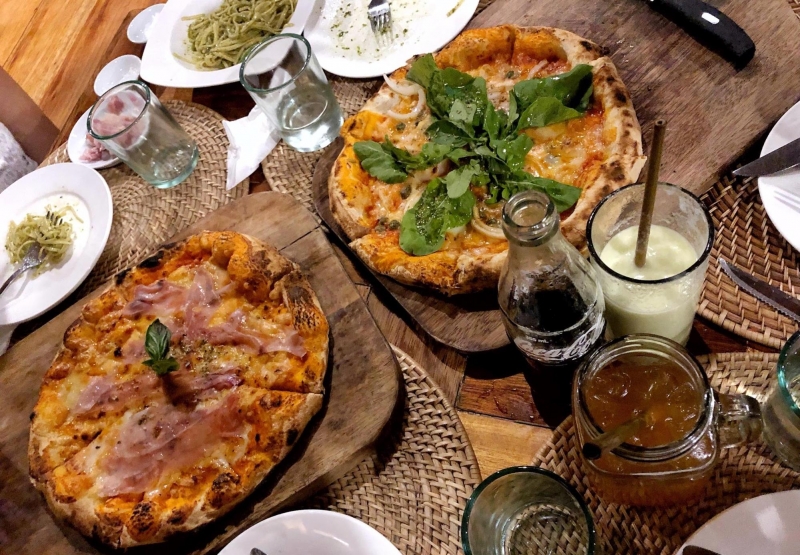 Whether or not you've been to Siargao, you've probably already heard of Kermit. They're known to serve some of the best pizza on the island — and since they opened a branch in Poblacion, maybe even in Manila, too!
Besides their mouthwatering pizzas (prosciutto is a personal favourite), they also offer delicious pasta, fresh fruit shakes (avocado included!), and signature cocktails. It's definitely one of those restaurants in Siargao you'll keep coming back to!
7. Isla Cabana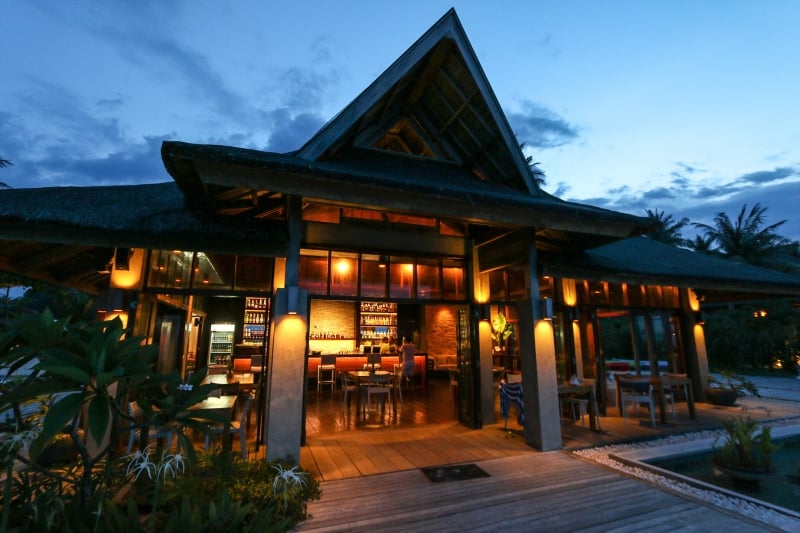 Here's an insider tip: Isla Cabana has one of the most stunning beach fronts in General Luna. The resort has a private slice of the beach, and it makes for a great view while dining at their restaurant, especially at night!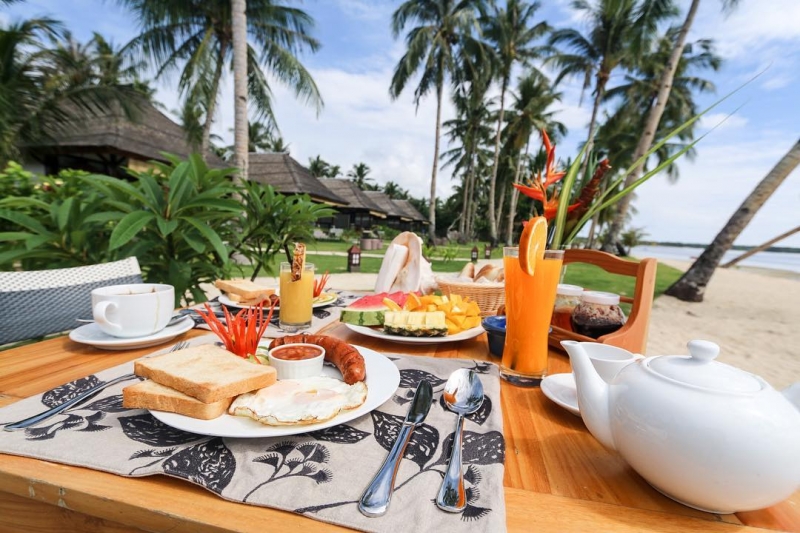 Their offerings consist of a mix of Asian and Western cuisines; crowd favourite menu items include gambas al aljillo, coco crab, seafood marinara, and Australian grilled rib-eye steak. Pair your meals with a refreshing buko juice, a cup of coffee, or a cocktail!
8. Kalinaw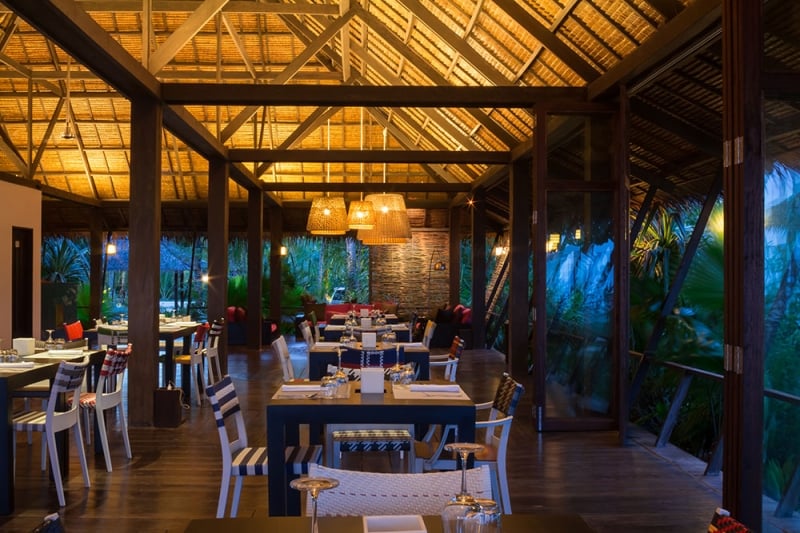 On a romantic getaway? With stunning views of the lagoon, Kalinaw is a great pick for intimate dinners.
The ambient restaurant offers a mix of Filipino and Italian cuisine, as well as a wide selection of wine. Their thin crust pizzas, cooked in wood-fire ovens, are said to be some of the best on the island! Their best-selling menu items also include their truffle pasta, mango mahi-mahi, and fish kinilaw.
9. Sugba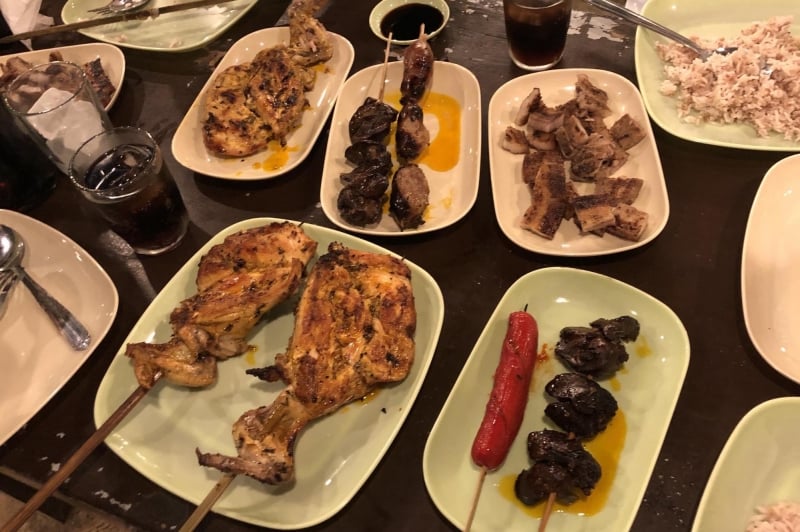 Sugba is a must, especially if you love a good grilled meal! Make sure to come with an empty stomach, because it's pretty easy to get carried away and order a lot off their menu.
This laid-back restaurant is a great pick for a filling post-surf meal, or for satisfying inihaw cravings. My friends and I particularly enjoyed their chicken inasal, grilled liempo, and inihaw na hotdog. Plus, garlic rice and a cold bottle of Coke to complete our dining experience!
10. Miguel's Taqueria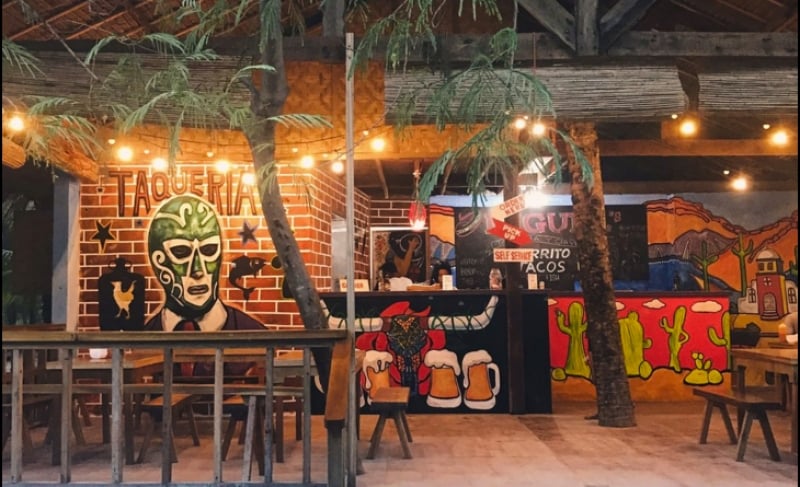 For the best tacos on the island (and at wallet-friendly prices!), make sure to come to Miguel's Taqueria! This hip Mexican dive bar is a cool place to kick back with your barkada over delicious bites and ice-cold beers. Their beef burritos, chicken quesadillas, and fish tacos are crowd favourites!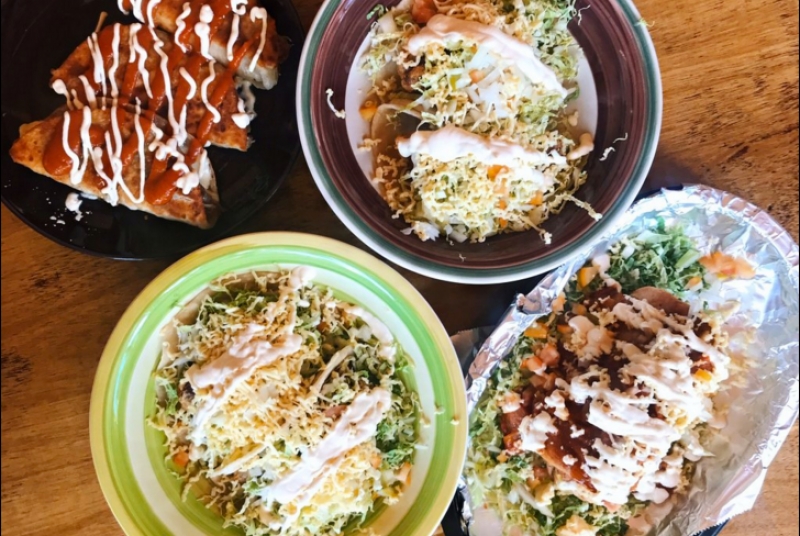 A cool fact about Miguel's Taqueria: They make everything from scratch, from their homemade salsa and chipotle sauce, all the way down to their tortillas!
11. Cafe Loka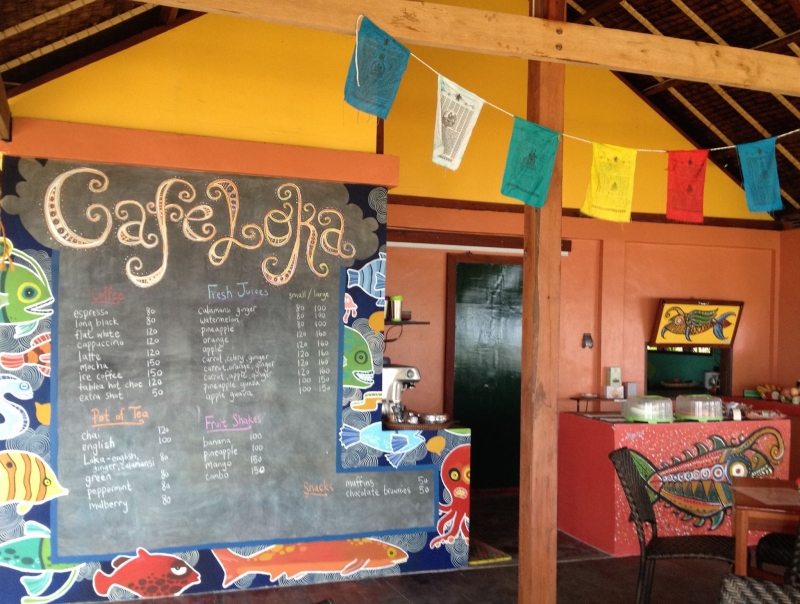 Drop by Cafe Loka for a cup of coffee, or take your pick of their selection of teas. It opens as early as 6am, making it an ideal breakfast spot for early risers!
This beachside cafe is also the perfect place to grab a refreshing fruit shake after a surfing lesson, or before walking along Cloud Nine's famous boardwalk. And if you love making new furry friends, they also have cute dogs on-site!
12. Shaka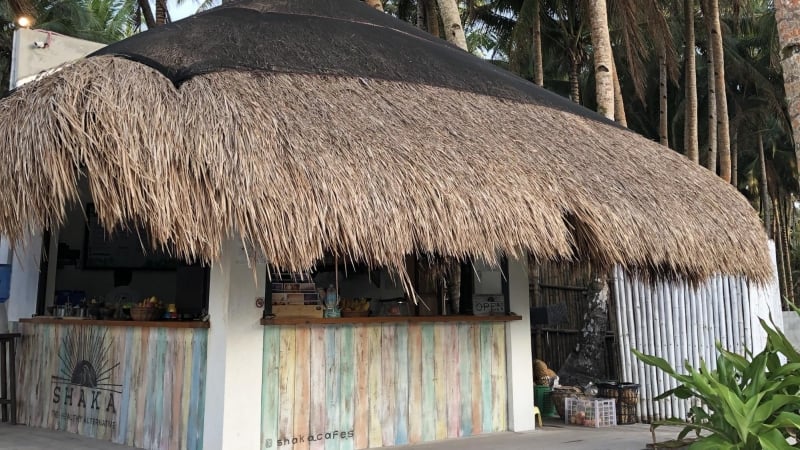 One of Siargao's most iconic establishments, Shaka is best known for their Instagram-famous smoothie bowls. They also offer fresh fruit shakes and delicious coffee, making it a great spot for breakfast or a healthy midday treat.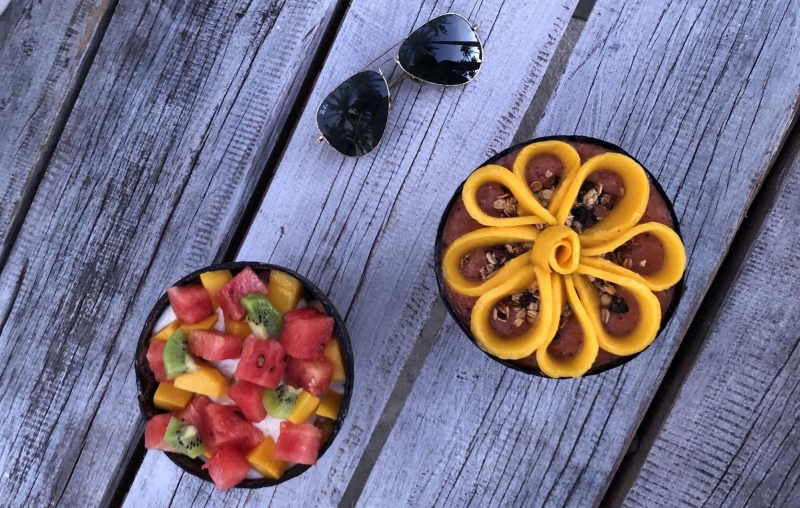 Enjoy the relaxed vibe at this open-air cafe while taking in views of Cloud Nine, the island's most famous surfing spot. Just prepare for a bit of a wait to get a table — Shaka is one of the most popular places in Siargao, after all!
13. Warung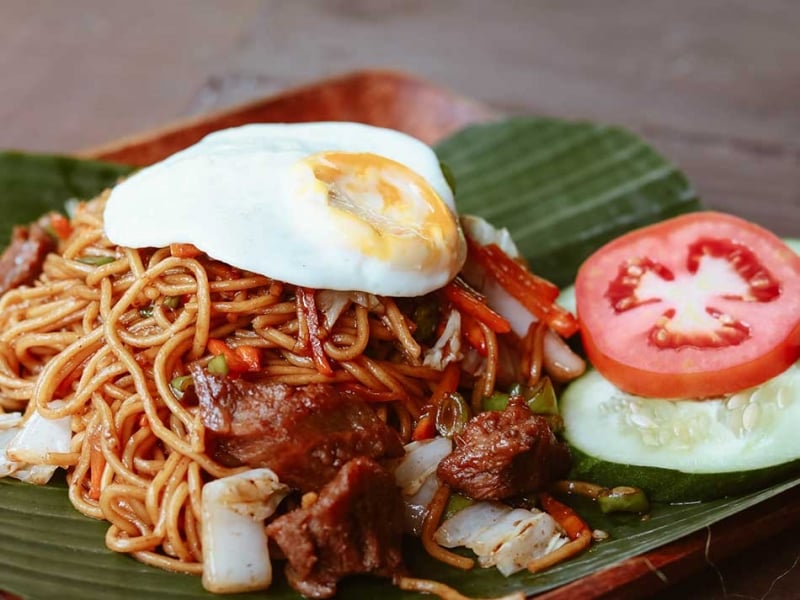 Come to Warung for a little something different! Serving authentic Indonesian flavours, Siargao Island Villas' restaurant has gorgeous interiors and a mouthwatering selection of menu items.
Enjoy dishes like nasi goreng, chicken satay, and beef rendang — whatever you choose, Warung's offerings are certainly at par with those served in their country of origin! Its relaxed ambience makes it perfect for intimate meals with your family, friends, or significant other!
14. Crêpes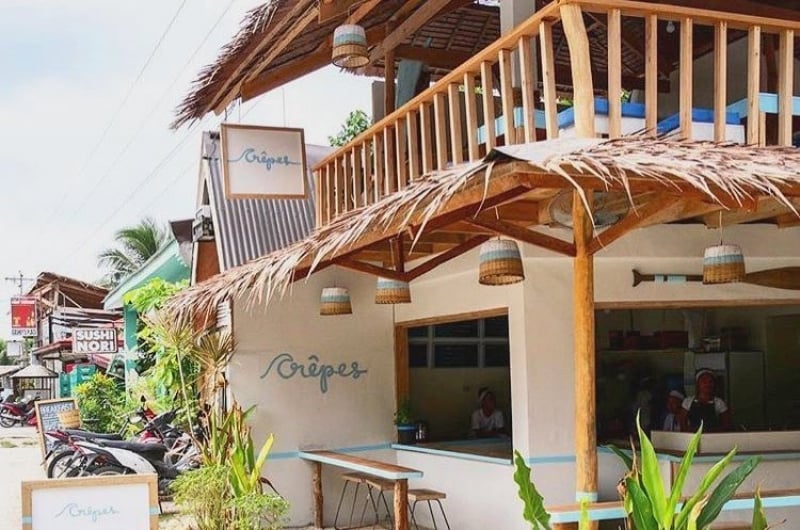 This street side dessert cafe is a nice place to chill out with friends — just take note that they have limited seating, so you're likely to wait! Not to worry, though — their offerings are certainly worth it.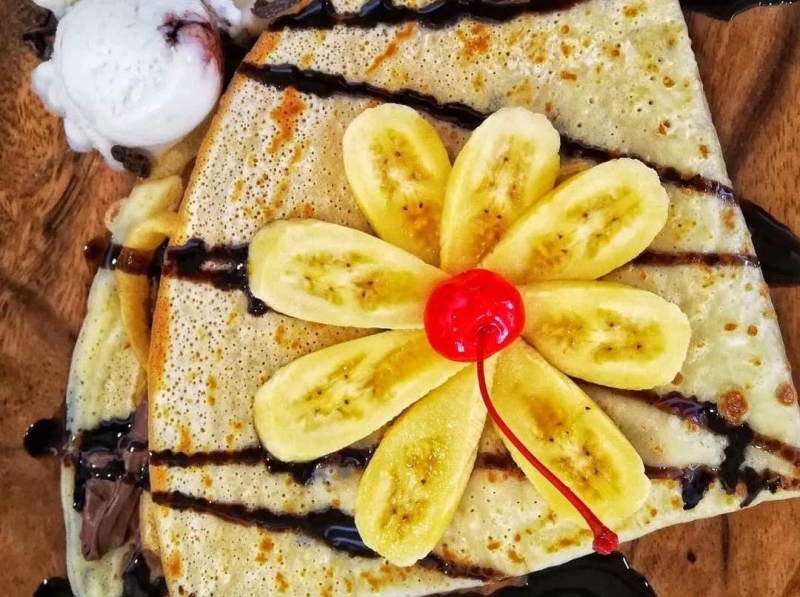 Their fruit bowls and banana bread receive rave reviews, along with their sweet crepes, which are served with coconut ice cream on the side. If you're not into sweets, their savoury crepes are also among their crowd favourite menu items!
15. Kawayan Gourmand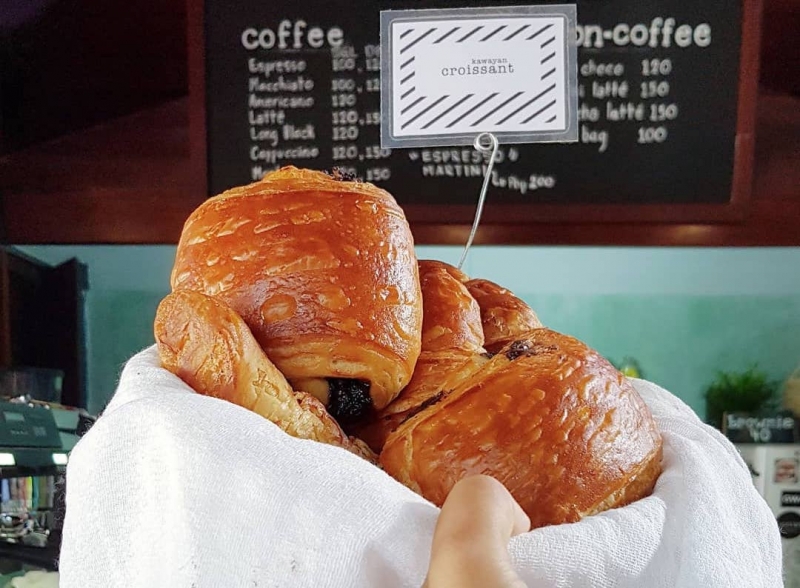 Located at Kawayan Siargao Resort, this French-inspired bakery offers some of the best pastries on the island. Their freshly baked croissants, in particular, are a must-try! They also offer delectable macarons, eclairs, and French baguettes. Come by for dessert, and enjoy your homemade pastries with a cup of coffee!
Also read: So This is What It's Like to Party in Siargao
This list of restaurants in Siargao alone is enough to convince me to book a flight there as soon as I get a chance! How about you? Hope to see you there!
Join our Flight Deals — Philippines group on Facebook to keep up with seat sales and affordable flight deals!
Also read: 10 Siargao Airbnbs to Complete Your Island Experience