Contributed by The Backpack Couple
Any holiday, long weekends especially, means an extended day or two for some short excursion activities. It only takes some Googling to find some of the most fantastic destinations near Manila. So while we were pondering on going on an island hopping tour at the infamous Hundred Islands of Alaminos City, we finally decided to move farther up north, in the quiet town of Bolinao in Pangasinan.
Also read: 8 Relaxing Places Near Manila to Escape the City Life
What to see
Patar Beach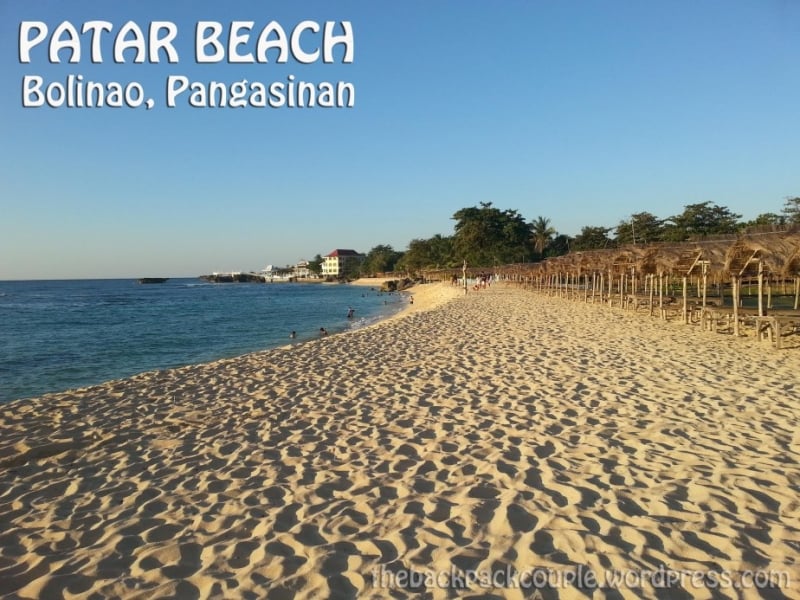 This idyllic and long coastline of white sand, pebble-type beach is truly a gem worth witnessing. Unlike the other well-developed and famous beaches near the metro, Patar offers a laid back ambience that welcomes backpackers on tents or provides simple and cheap accommodations.
Also read: 15 Secret Beaches in the Philippines You Probably Didn't Know About
Enchanted Cave & Giant Clams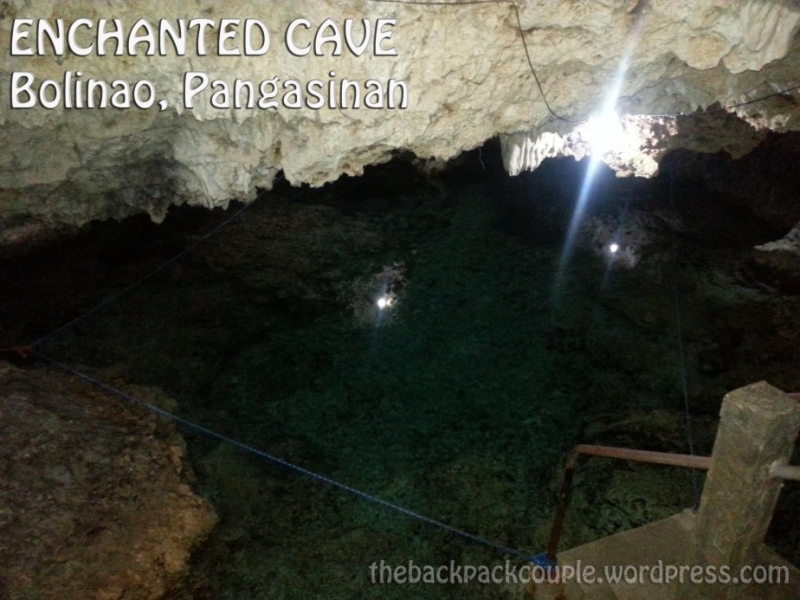 There are at least three cave attractions in Bolinao, all with natural spring water. Due to time limitations, we opted to try the most enchanting. The privately-owned Enchanted Cave is just a stone's throw away from the main road leading to Patar. For a ₱90.00 entrance fee/pax and ₱120.00 if you opt to swim, we were able to enjoy an hour of natural cold bath inside the cave. The cave is said to be a favourite location for movie and TV shoots. A brief stroll up and down the hilly compound leads to a hidden chamber with naturally-occurring spring water said to be only one of the many of its kind in the area.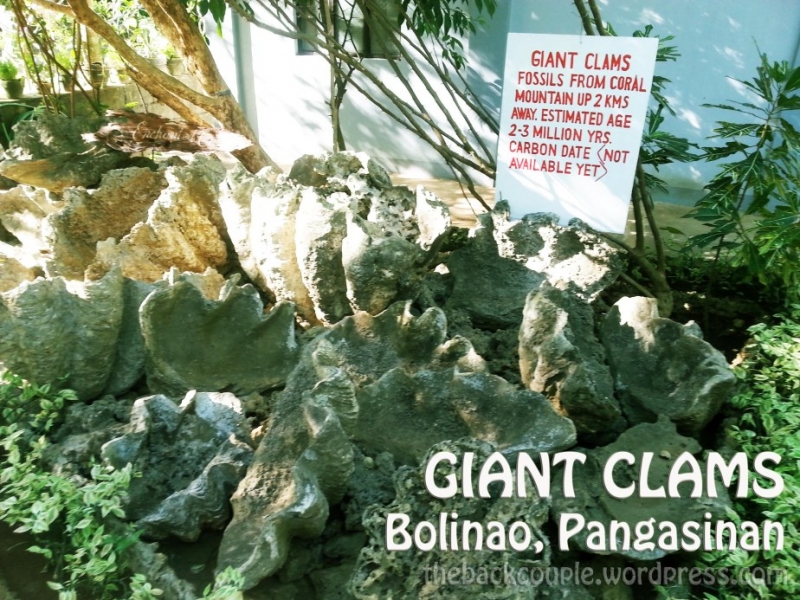 Another interesting find in the property is the presence of archaic giant clams said to have existed for around thousands of years according radio carbon dating.
Bolinao Falls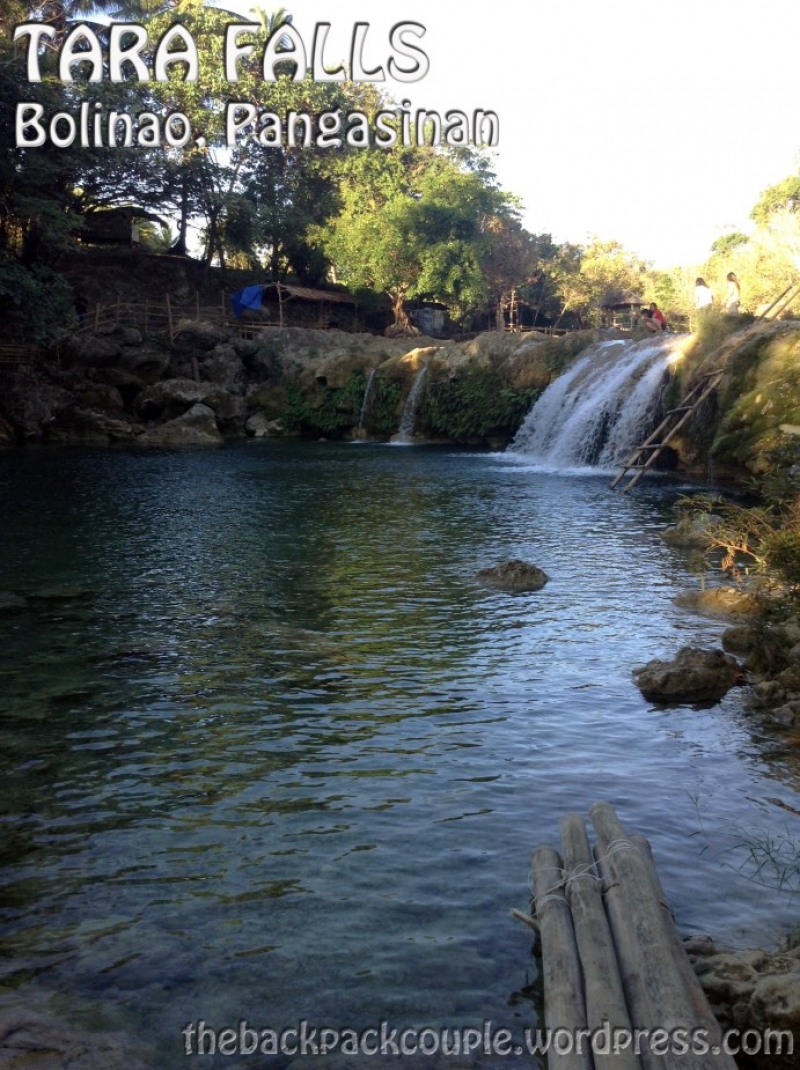 This small impounding waterfall is located in the interior part of the town. Cottages are available for a minimal fee and are suitable for family picnics. Entrance Fee is ₱30.00, excluding the parking rates.
Tara Falls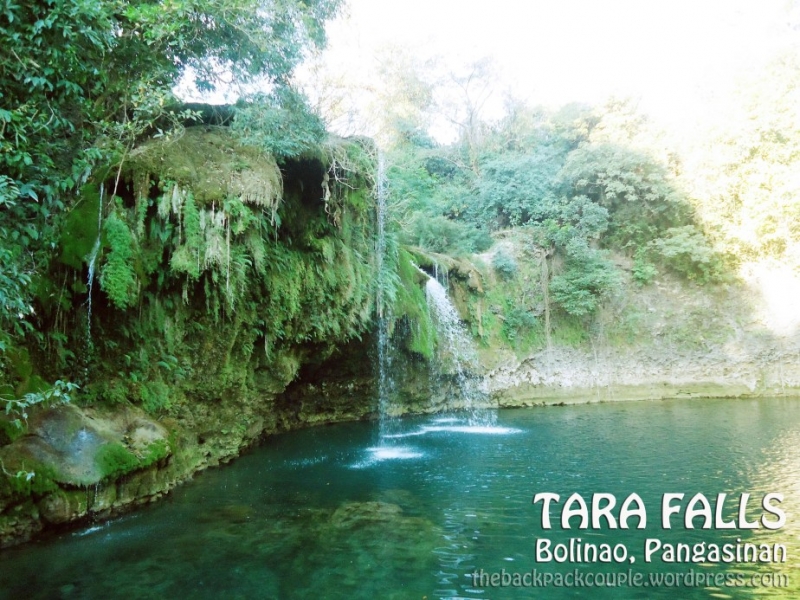 This is located in the interior part of Bolinao, which will take you about 30 minutes by vehicle through unpaved roads and brief trek down to the falls. Unfortunately, during our visit and especially during summer, the falls seems to dry up a bit, hence the small volume of flowing water. Also, the catchment seemed to have clogged-up rendering the water to stagnate and creating a pool of algae and mosses.
Cape Bolinao / Bolinao Lighthouse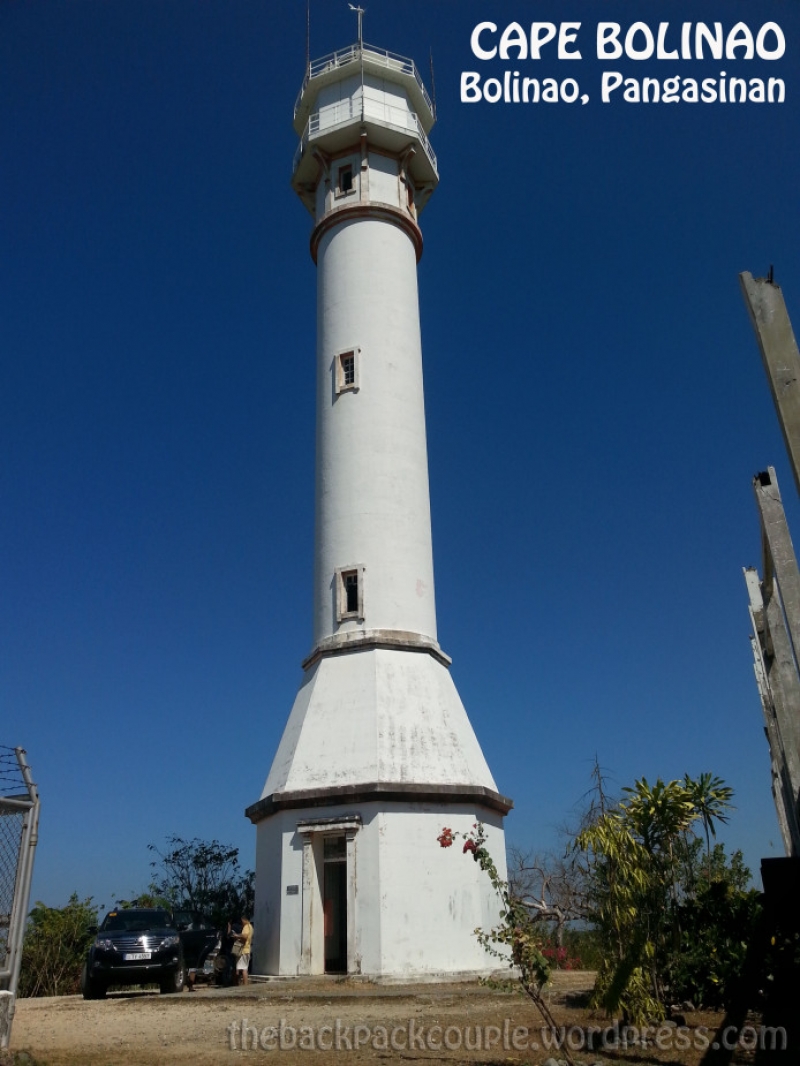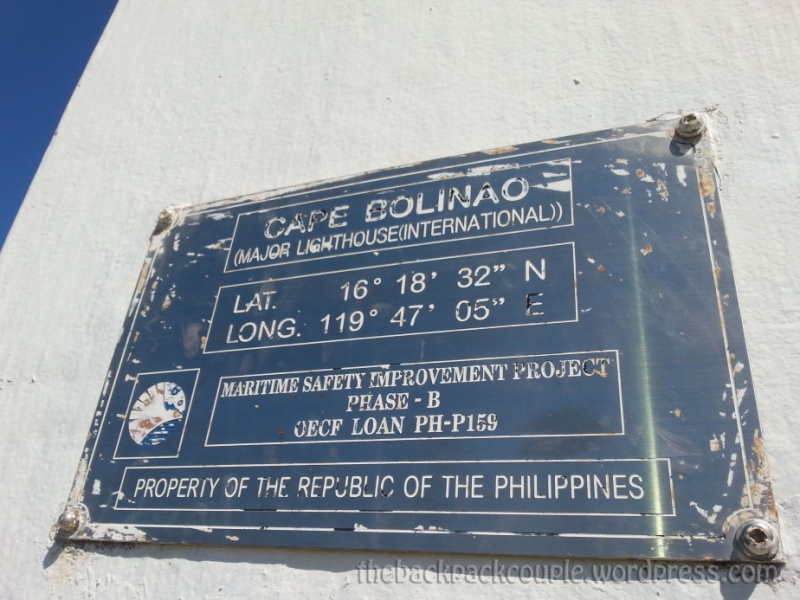 Towering at about 351 feet (107 metres) and situated over Punta Piedra Point while overlooking the vast expanse of the West Philippine Sea, this imposing lighthouse, touted as one of the only five lighthouses and second tallest in the country, has guided fishermen and boats passing through the towns coastlines.
Bolinao Rock Formation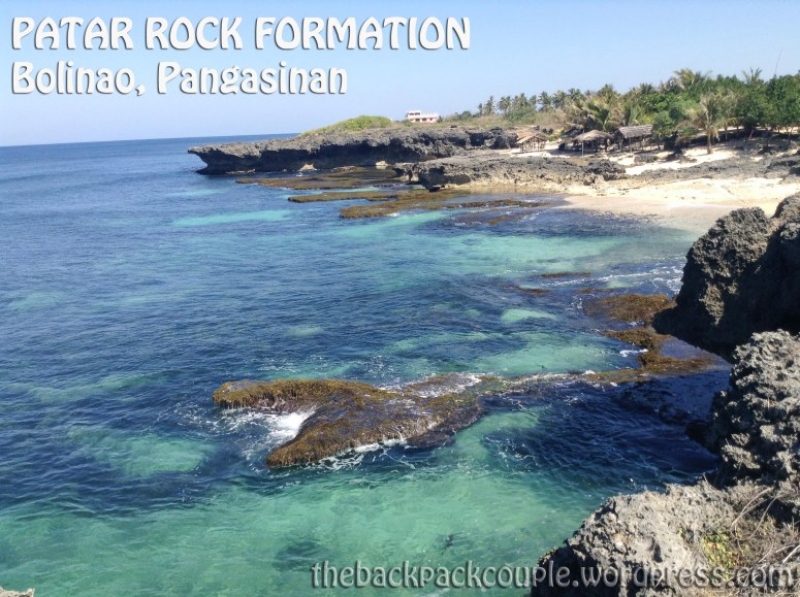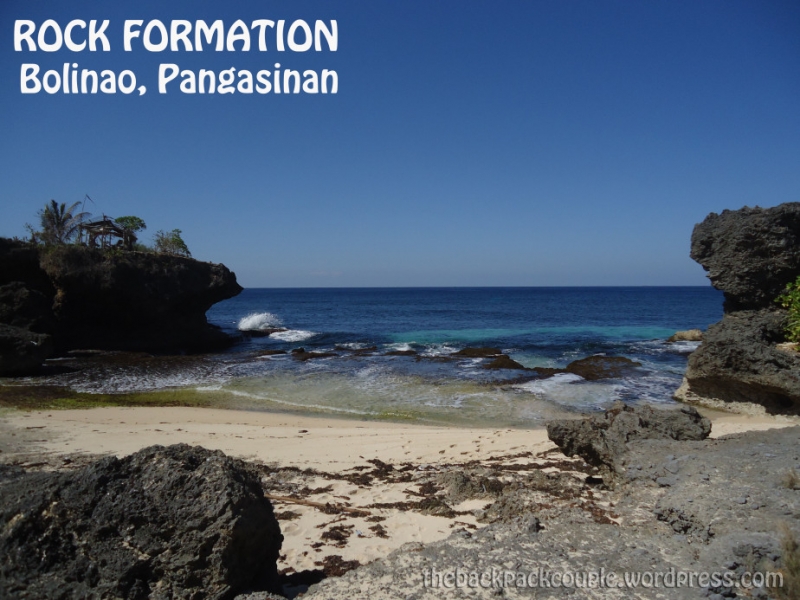 Aside from Patar, this part of the town and the coast is arguably the most scenic, thanks to the unique rock formations naturally carved by the powerful waves of the West Philippine Sea (South China Sea) and its pebble-white sand. Entrance is ₱50.00.
Balingasay River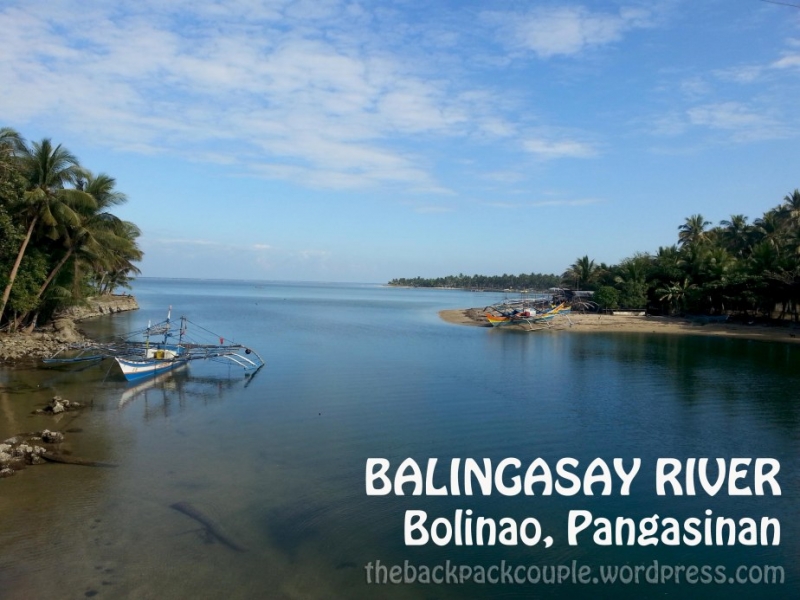 This body of water gives pride to the town being hailed as one of the cleanest bodies of water/rivers in the country. Unfortunately, we were not able to enjoy the river cruise/mangrove tour which is ideal over lunch.
Also read: 8 Enchanting Rivers in the Philippines that Will Make You Skip the Beach
How to get there
Regular Aircon & Non-Aircon buses ply the Manila – Bolinao route several times a day. For this particular itinerary, we highly recommend taking Five Star Bus to and from Pasay and Bolinao which takes about 5-6 hours with a 20-minute stop in Tarlac City. Take the 12am daily trip from Five Star Pasay Terminal (walking distance from MRT EDSA-Taft) for only ₱480.00 per pax. You can also take the routes via Alaminos or Dau then take a connecting bus (mostly non-aircon) going straight to Bolinao. Victory Liner is also servicing this route.
Going to Patar Beach. There are many available tricycles at the bus terminal going to Patar Beach area which is about 20-30 minutes away from the town centre. We advise however, to reserve earlier for a tricycle at your preferred resort to avoid overcharging and inconvenience in negotiating for the fare. If you take the 12am bus and no breakfast is provided in your resort, you can actually drop by a local restaurant called Adora's that offers 24-hour local meals before proceeding to Patar. It is also best to secure the contact number of the tricycle when going back.
Where to stay
Depending on your budget, there are several decent and pretty expensive accommodations around Bolinao, but the concentration is located along the coastline going to Patar Beach. Since we were on a tight budget and we only needed a place to spend the night, we stayed at one of the makeshift rooms-for-rent of Benjie's Resort (09108366257, 09213393975) right within the Patar Beach front for a minimal fee of ₱800/night. The rooms have common CR and bath room. But within the area, you can find more quality resorts for a relatively higher rates. You can also make use of their dirty kitchen, however, they have also have a 24-hour restaurant and you can request your meals for the day. A sari-sari store is also available at the area.
Also read: Bolinao, Pangasinan: What Every Visitor Must Discover