For first-time travellers on a budget, getting to the right place that gives real value for money is the biggest concern. Don't worry, because Asia, aside from being the biggest continent, is a budget-friendly region. Asia would not be called a travel bargain for no reason at all. A lot of cheap flights connect Asia with the rest of the world. Cheap yet delicious street foods literally line the streets. And the region is also home to world-class natural wonders, beaches, pristine islands, and a lot of architectural wonders, just to name a few.
Now, the only question left is what cheap Asian destinations are the best options? Read on for the answer.
Also read: Top 10 Budget-Friendly Destinations Outside Southeast Asia for Filipinos
Budget-friendly countries in Asia you should explore
1. Thailand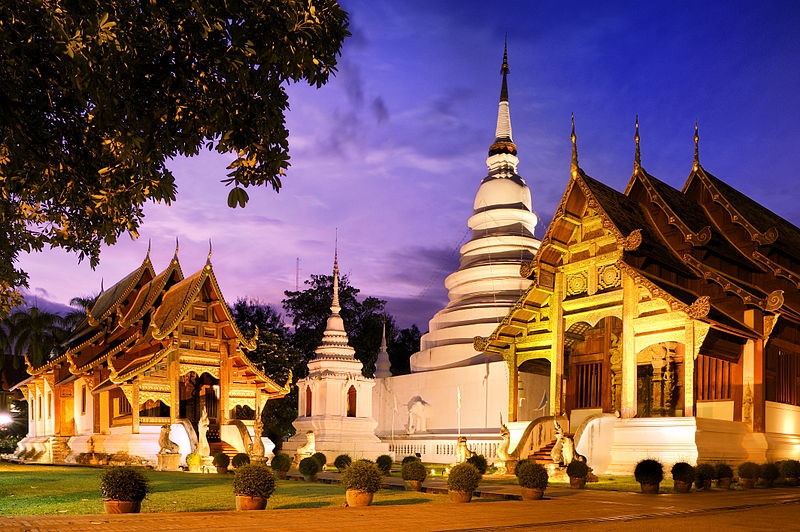 Among the many Asian travel bargains, Thailand is easily one of the best. This is because the country is dotted with amazing ancient temples, tourist-friendly people, lively nightlife, and most especially, affordable authentic Thai foods lining the streets. Not all places in Thailand though are ideal for first-timers. Bangkok, for example, is almost entirely crawling with tourists all year round. And if this is not your thing, your best option is to go up north to Chiang Mai.
Dubbed the country's Capital of the North, Chiang Mai is a bit more affordable and a lot less crowded compared to Bangkok. And when in Chiang Mai, don't forget to drop by Wat Phra That Doi Suthep, Wat Chedi Luang, Wat Phra Singh, and of course, the Chiang Mai Night Safari.
Also read: 10 Budget Dos & Don'ts in Bangkok I Wish I Knew Before Flying to Thailand
2. Vietnam
Vietnam is a country with many historical sites, to begin with. It is all the more made a tourist magnet by its beautiful natural wonders, which include pristine white sand beaches, and amazing rock formations and cliffs. 
When in Vietnam, don't hesitate to include Hoi An on your itinerary. This humble coastal town along the Eastern Vietnam Sea is a UNESCO World Heritage Site. Hence, strolling around town with its many heritage sites will give you your money's worth, not to mention the cheap hotel accommodations you can easily get.
Another great destination in Vietnam is Hanoi, the cheapest place in the country so far, especially if you are into food and budget accommodations. Thousands of cafes line the city streets. There you can try mouth-watering Vietnamese cuisine, such as the Mien Tron and Pho, the most famous food in Hanoi. You can easily have these affordable treats from food stalls around the city. Eating them alongside locals will surely make your Vietnam experience more exciting.
Also read: 15 Best Coffee Shops in Hanoi for Delicious Brews and Brunch
3. Cambodia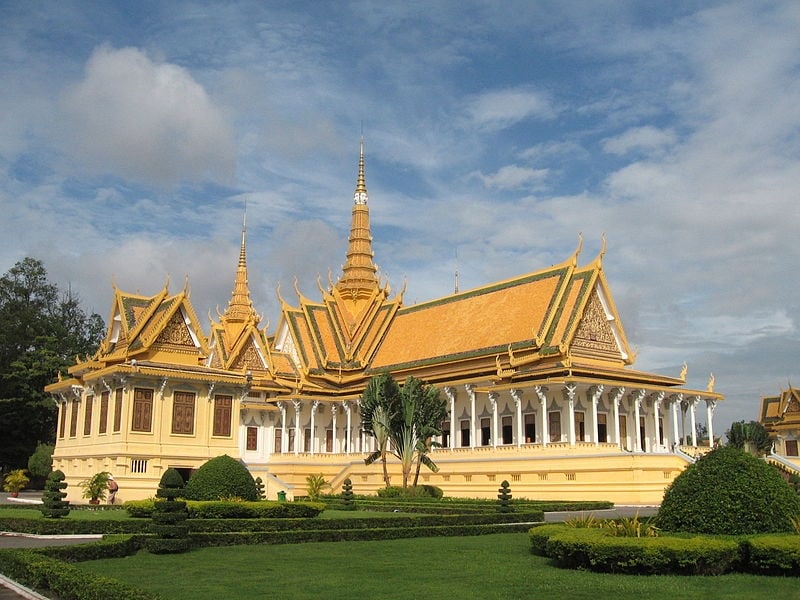 Cambodia is still a less travelled country compared to its Asian neighbours. Many who go there head straight either to Siem Reap or the Mekong Delta because of its maze of rivers, floating pagodas, and scenic countryside views.
To have a more enjoyable first-time visit, however, Phnom Penh is an interesting pit stop. The country's capital offers a mix of French and Khmer attractions, which are considerably cheaper than the rest of the country. The city has a lot of historical attractions to visit, including the Royal Palace, the Tuol Sleng Genocide Museum, and the National Museum of Cambodia. Parks, restaurants, and bars also line the riverfront. Spending time in this laid-back city is worth everything.
4. Indonesia
Are you surprised to see Indonesia on a list of cheap Asian destinations? You can shake that surprised look now. Despite its reputation as a traveller's hub in Asia, Indonesia, specifically, Jakarta, remains quite cheap. This makes Jakarta a great leap forward for first-time travellers on a budget. 
The city is also an ideal place for travellers who like the urban vibe. Like many other Asian cities, Jakarta has a mix of influences. Malay, Javanese, Arab, Indian, and European cultures are the most evident in the city, giving its visitors a diverse cultural experience, from arts to food.
Jakarta is home to many exciting theme parks and rides as well as magnificent architectural marvels. Taman Mini Indonesia Indah, Istiqlal Mosque, and Dunia Fantasi are only some of the most fascinating attractions in Jakarta worth visiting. And of course, there are a lot of other beautiful things that you can discover in Jakarta just by exploring it on foot.
5. Malaysia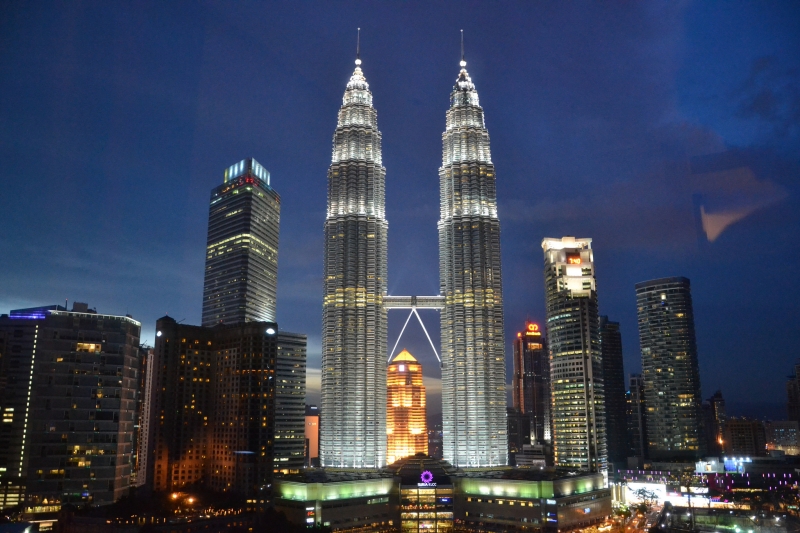 Considering that you will travel on a budget, Kuala Lumpur, Malaysia should be on your bucket list as well. Aside from many cheap airfare promos that you can avail online, the food scene in this city is a thing to beat. This is due to the mixture of cultural ethnicities living in the city. Kuala Lumpur will let you taste and experience Malay, Chinese, and Indian cuisine and culture all in one stop.
No Malaysian experience would be complete without trying the invigorating ba kut teh, the creamy sang har kwey teow, and the mouth-watering meat-on-stick called sentul satay. Kuala Lumpur is a city with a lot of English speakers, too. So, going around the city is no sweat.
Also read: 8 Reasons Why Malaysia Is One of the Most Affordable Travel Destinations
6. India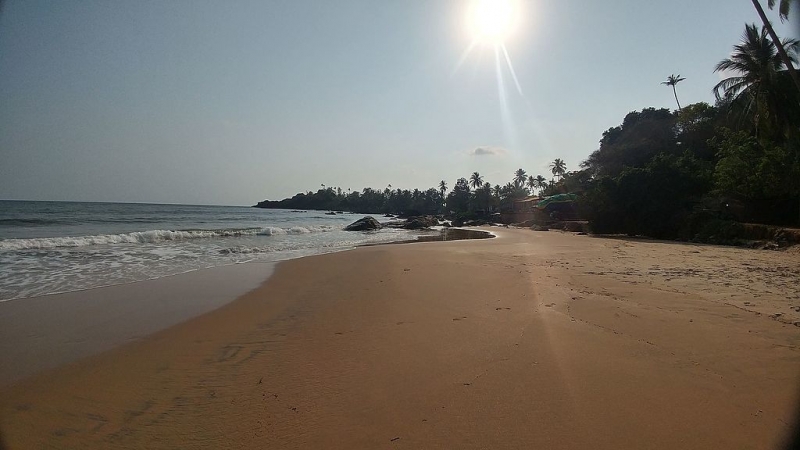 Generally, many travellers consider India a crowded place. But not if you stay outside the big Indian cities. When planning a trip to India, Goa is the best choice for first-time travellers. Aside from its cheap hotels, Goa's hippie culture has long been attracting tourists along with its coastlines facing the Arabian Sea. The Portuguese, who once ruled the state, left an indelible mark on this place making this Indian destination more pleasing to visitors.
Places to visit while in Goa apart from its long stretch of beaches are the Museum of Christian Art, Dudhsagar Falls, and Fort Aguada, a 17th-century fortress. Unlike any other costly destinations in Asia, stretching your travel funds in Goa is really attainable due to the cheaper cost of living in the place.
Also read: Chandigarh: Exciting Things to Do in India's 'City Beautiful'
7. Nepal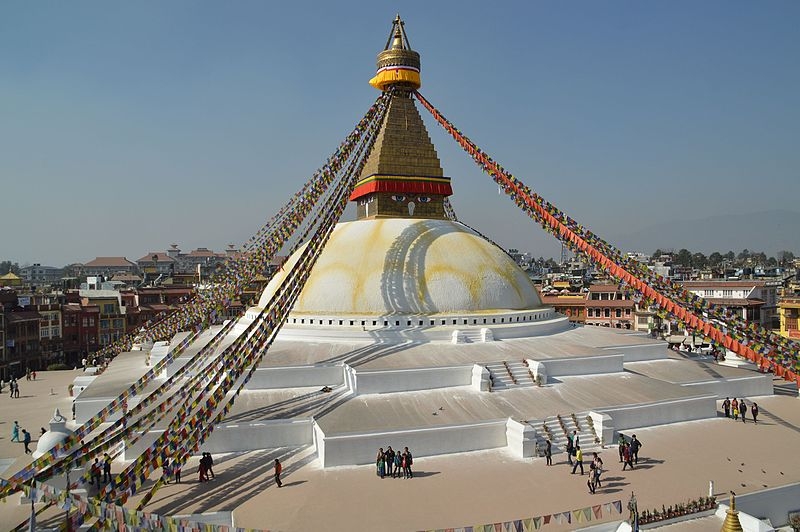 Nepal is arguably one of the best options when it comes to cheap Asian destinations. Why? Because the country is an ideal jump-off point for many breathtaking treks. Although the country's capital, Kathmandu, is somewhat promising for more seasoned travellers, Pokhara, on the other hand, is an ideal playground for first-timers. Not only is it cheaper to go around in Pokhara, but it is also less crowded and more pleasurable than in Kathmandu.
When in Pokhara, never miss the opportunity to visit the mesmerising Barahi Temple located on an island in the middle of Phewa Lake. The temple will give you a stunning sweeping view of Pokhara itself. Also, find time to visit Mahendra Gupha, a cave famous for its stalactite and stalagmite formations.
Also read: What It's Like Taking the Everest Base Camp Trek
8. Laos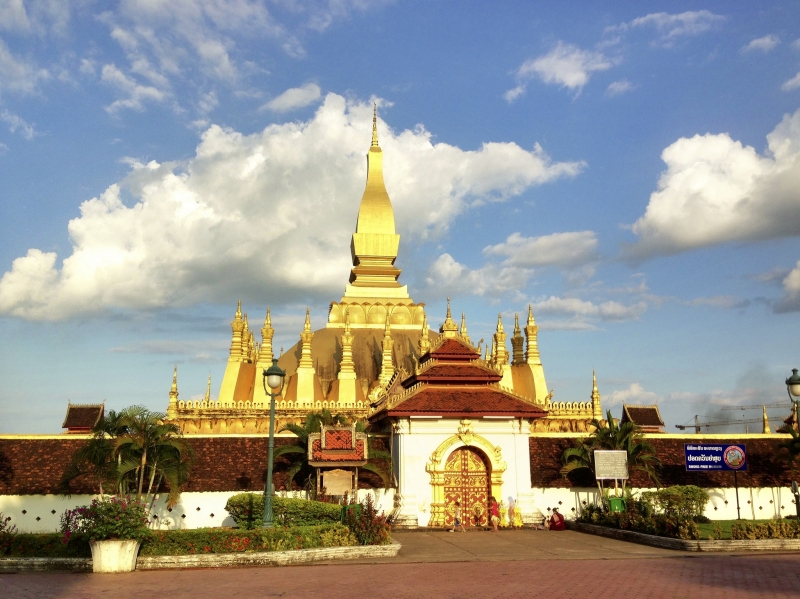 If your idea of a great travel experience is more of the countryside than the concrete jungles of a city, you will not go wrong in Laos. The countryside scenery in Laos is what draws different kinds of travellers to the country, specifically to Luang Prabang. The area has a charming environment thanks to the many existing Mekong riverside manors, remnants of the French presence in the country, where you can actually stay.
On the other hand, if you want to see the historical side of Laos, Vientiane has a lot to offer you. Pha That Luang, Patuxai, and Wat Si Saket should definitely be on your must-see bucket list while in Vientiane.
Also read: A Backpacker's Guide to Experiencing the Best of Laos
9. Taiwan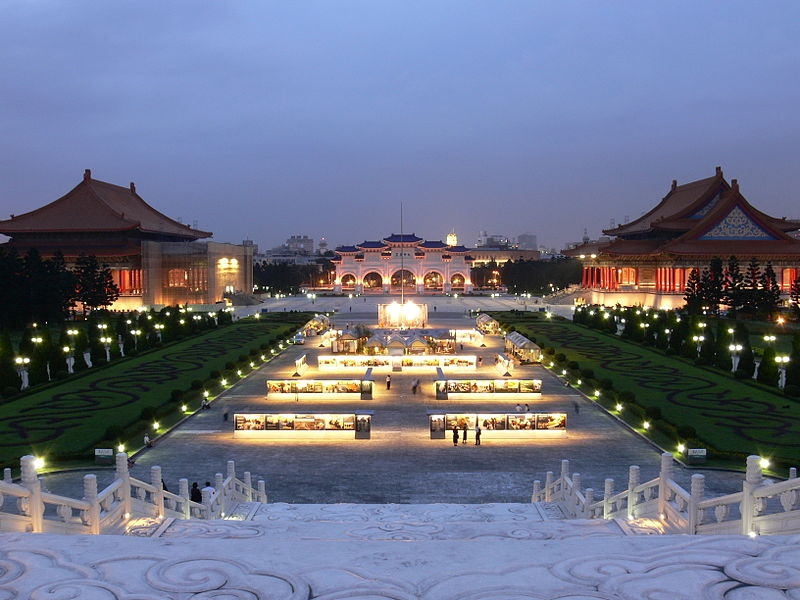 Taiwan is ultimately a foodie's haven. For a complete street food adventure, don't hesitate to drop by Tonghua Night Market, where you can taste most of Taiwan's gastronomic delights, such as the liu sha fritter, sheng jian bao, or the soupy and meaty xiaolongbao.
Aside from cheap and delicious Chinese foods, Taiwan is also a mecca for Chinese artworks. Museum of Contemporary Art Taipei, National Taiwan Museum of Fine Arts, and Taipei Fine Arts Museum will surely make you appreciate Chinese art with another set of eyes! In addition, find time to visit the world-famous Kenting National Park and the Chiang Kai-shek Memorial. And to top it all off, Alishan National Scenic Area will give you a chance to see its wonderful Taiwanese sakura in full bloom. 
Also read: 35 Best Things to Do & Places to Visit in Taipei
10. The Philippines
Not to toot our own horns here, but really, the Philippines is a really big draw to tourists around the world. Tourism in this archipelago is honestly the very definition of cheap Asian destinations.  While the islands are a great jump-off point in exploring Southeast Asia, this former Spanish and American colony has so much more than that.
We're sure you've heard of Boracay being one of the best beaches in the world, but that's just scratching the surface. While the developments around this beach destination caused price increases, it is still quite affordable. But even if you're not a beach person, the Philippines provides an alternative, from mountain treks at Mt. Pinatubo to gastronomic adventures in the culinary capital of Pampanga.
Also read: These Airbnbs in the Philippines Will Inspire You to Travel Local
11. South Korea
Hear us out as you shake your head at this next suggestion. For such an economic powerhouse of a country, you'd think that travelling to South Korea would drain the wallet. However, it's much more affordable than you would think and is a brilliant choice for cheap Asian destinations.
Seoul is one of the most beautiful cities in the world, possessing an eclectic mix of both cultural and modern attractions for tourists. For K-pop fans, make sure to pass by your favourite artists' record labels, such as SM Entertainment Building in Seongsu-do or JYP Entertainment Building in Gangdong-gu. Just make sure you won't spend too much money on merch! South Korea is also undeniably scenic, as evidenced by the captivating beauty of Nami Island during the fall and just about any season on Jeju Island. 
For meals, there are filling meals in South Korea that can be quite inexpensive. The tteokbokki and ramyeon would likely dominate meals during the day. But if you're in a group, samgyupsals are excellent meal choices for an affordable lunch and dinner.
Also read: South Korean Visa Approval: These Pinoys Share Their Application Stories
12. Singapore
Singapore has to be one of the most traveller-friendly countries in Asia. Accommodations may be costly but because of Singapore's efficient public transport, a few days is enough to explore almost everything! 
Even if you don't spend money on attractions like Mandai Wildlife Reserve or Universal Studios Singapore, there are still so many free activities around the city-state. The Singapore Botanical Garden and even Changi Airport itself are both quality attractions without costing anything.
As for food, there is a huge concentration of gourmet restaurants in Singapore. But if you're on a shoestring budget, we promise that dining in hawker centres is just as good, if not better. The food options inside any hawker centre in the city-state are diverse, nutritious, and above all, affordable!
Also read: Singapore Itinerary: A 6D5N First-Time Family Vacation Outside the Country
13. Hong Kong
Hong Kong has many creative options for thrifty travellers and is a popular choice for cheap Asian destinations. Time your trip right, and you might get a chance to snag attraction bundles for dirt cheap. And judging from Hong Kong's many attractions, admission to fun activities like visiting Ocean Park, riding the Victoria Peak tram, and just revelling in Hong Kong Disneyland is a bargain for the ages.
Speaking of bargains, most street shops in Hong Kong will hear out a bargain hunter's offer, so spend wisely! For accommodations, pooling money for rooms is also possible to get cheaper deals in most hotels. Finally, Hong Kong is a shining example of an inexpensive food hub, with only a handful of dollars yielding food for small feasts. Didn't we say Hong Kong is for thrifty travellers?
Also read: 10 Tipid-Friendly Destinations for Your Next International Barkada Trip
14. Japan
We hear you, Tokyo is not a cheap country to live in or even travel in. But if you're willing to look past the capital, there still are budget-friendly destinations to visit in Japan. 
Cities such as Osaka and Fukuoka have relatively cheaper accommodation prices compared to Tokyo. These cities are also famous for their thriving street food scene for some affordable eats. And if you're looking to spend winter in the Land of the Rising Sun, Sapporo has the same perks as Osaka and Fukuoka, but with a little added bonus of being a winter wonderland!
Also read: How I Travelled 30 Days to 5 Southeast Asian Countries Under ₱50k Budget
Of course, this is not an exhaustive list. The ones listed here are only some of the cheap Asian destinations to consider, which is a lot! Have you chosen one already? Don't forget that an exciting and memorable first trip starts with proper research and planning!