While browsing through Facebook recently, I came upon a post in one of the Facebook travel groups I'm part of. It was by a Filipina, who I assume is from the province, calling out people from the city who often judge them for doing "touristy" things when visiting Metro Manila or other cities in the country.
The user, as well as other members of the group, went on to cite specific examples of these Manilenyos shaming probinsyanos who come to the city for a vacation. One of them is the latter posing in front of "normal-looking" facades of certain establishments in Manila, and often end up getting mocked in person or on social media.
Plenty more users, mostly probinsyanos, chimed in with their thoughts. Some of them went as far as putting the shame back to their counterparts in the city. According to them, these Manilenyos are most likely the same people who visit their respective provinces and take photos with things they also consider to be ordinary, including animals like carabaos.
Living in the province until I was about 16, and now based in Metro Manila for over a decade, I couldn't help but relate with almost everything these probinsyanos have said. At the same time, I could think of a handful of things to defend my fellow Manilenyos. Time and again, I've expressed how it's important to value each of our travel preferences. So, I came up with the following list enumerating the benefits of travelling in the city and the province, to show that regardless of where you come from and where you want to go, it's really no other people's business.
Also read: 12 Beautiful Coastal Cities in the Philippines
Travelling in the city for probinsyanos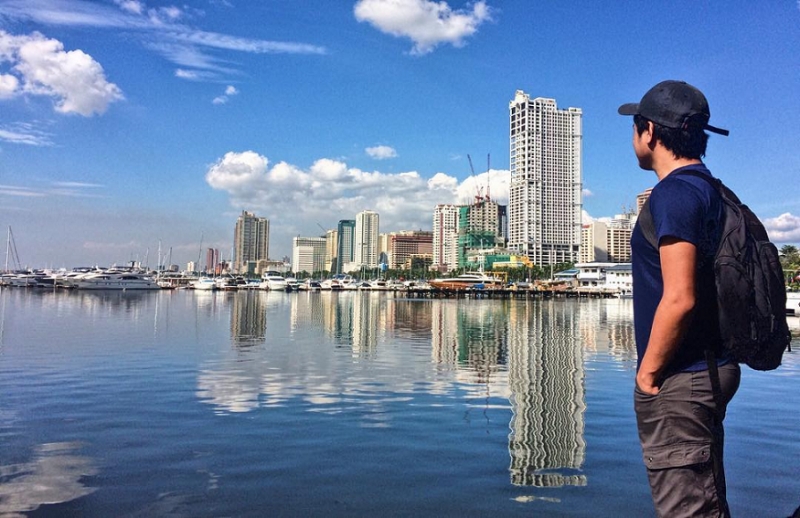 1. Modern establishments and attractions
Impressive skyscrapers, unconventional museums, world-class malls — these are just a few highly advanced things you don't see in a typical Philippine province. For most probinsyanos, it's a ticket into the future or one's favourite sci-fi film.
2. A wide variety of international cuisines
Whether it's in Bonifacio High Street in Taguig or Binondo in Manila, travelling in cities will often reward you with a variety of dining options that go beyond the familiar. Many of these places even have foreign staff members to help make your dining experience seem all the more "international".
3. Experience 24-hour entertainment
In my second hometown of Irosin in Sorsogon, main streets tend to be empty by 7pm or 8pm on a regular day — a far cry from their equivalent in the city. You have clubs that stay open until five in the morning, round-the-clock casinos, and comedy bars that only start operations close to midnight.
4. Extensive shopping options
Who says you need to fly to Milan, Paris or New York to shop in well-known luxury boutiques? When you're in Manila, you can simply take a cab or drive to places like Greenbelt, Glorietta, or TriNoma. You're all set!
5. More activities for different types of travellers
For history buffs, there's the National Museum Complex, Intramuros and Malacañang Palace. For adrenaline junkies, there's Star City and Trampoline Park. For photography enthusiasts, make your way to Art In Island, Manila Bay or the Makati Central Business District.
6. Meet people you don't normally see
To me, any city can be a melting pot of cultures. This makes it the best place to meet people from all walks of life, including those from foreign places! If you haven't travelled outside the country yet, exploring the tourist centres of Manila or Cebu is one way to practise.
7. There's better security
Hotels, travel agencies, government offices — as a tourist, you'll never feel alone when travelling in the city. In that sense, you'll feel a lot more secure. Plus, Internet connection, as well as nearly all types of help, is relatively faster in the case of emergency!
Travelling in the province for Manilenyos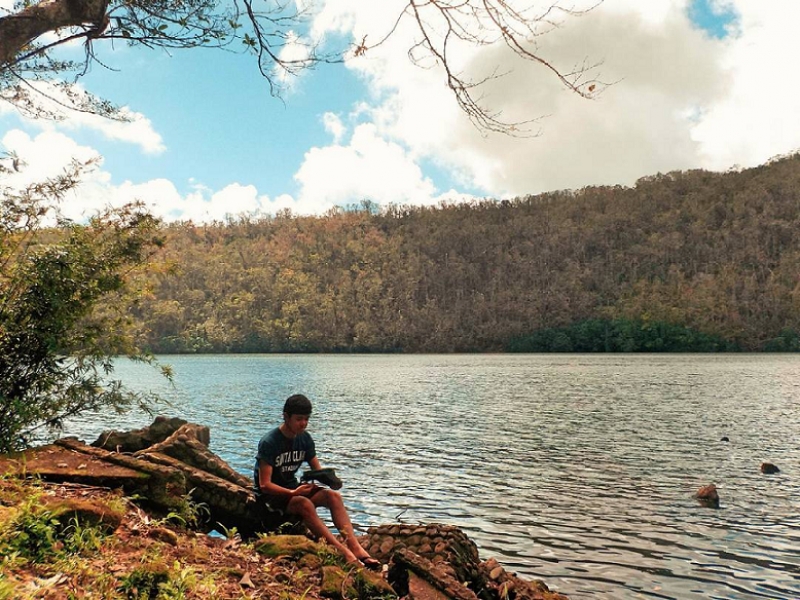 1. Peaceful and simple ambience
You can't talk about countryside travel without mentioning the words "peaceful" and "simple". I've lived in the city for a decade and there's still not a day when I don't get stressed out with constant honking of vehicles, loud music from bars, and people shouting from practically every corner. It's truly a whole different case in most provinces.
2. Authentic Filipino food
One thing I've always loved about living in and visiting the province is that I can always feel confident about eating only authentic Filipino dishes. By that, I mean there's no cheating when it comes to recipes. Often, natives use special touches that you won't get even in most lutong bahay-style restaurants in Manila.
3. The people are generally more approachable
It's typical — when you're in the city, life is likely more fast-paced and work-oriented. Nobody ever really has time to chill out nor offer genuine help if you need one. On the other hand, life in the province is more slow-paced and laid-back. It's where you come as a guest, and people will either be happy to treat you as one, or make you feel like a part of the family altogether.
4. More chances of being close to nature
When you're in the city, you'd have to drive at least an hour to experience nature at its finest. In most Philippine provinces, you can live in a homestay and find a forest, river or even a beach in your very yard!
5. Cleaner and cooler environment
Imagine hanging out in your local hotel's rooftop or anywhere in the vicinity, and actually see stars with your own eyes. Or, spending all day outdoors and still feel clean because of generally less pollution. In many provinces, you get considerably refreshing, cool air on most months without the need for air-conditioning.
6. Cheap accommodations everywhere
Short on money? Many a time, hotels and other types of accommodation in the province tend to be more budget-friendly. Certain local homes will even gladly take you in for a night or two for free (just be respectful of the residents and their house). Otherwise, you can always bring and sleep in your tent, and it's safer too!
7. Lighter traffic
Every city people's worst nightmare? Heavy traffic! Thankfully, in the province, this is almost unheard of. For Manilenyos or any other city dweller, you have better chances of seeing more attractions in a single day in a province!
Also read: Why Filipinos Who Grew Up in the Province Make the Best Travellers
See that? Both city travel and countryside travel do have their perks. It's not up to other people whether you should or shouldn't visit an attraction or do a certain activity. At the end of the day, it really just boils down to preference and respect.
And, as for the woman who posted that particular Facebook post, I commend you for bringing up an important point about travelling among Filipinos. Indeed, it's rather senseless to shame or mock one another for appreciating things that we aren't used to. I've said it before and I'm saying it again, we're all travellers in our own way. If taking a photo with a certain attraction in a certain way is something you'd feel happy about, just do it — as long as you're not inflicting any kind of harm on anyone, of course.