Many of us love preparing for a trip by going to a mall and buying stuff we think we'll certainly be needing. But, think about it: How much have you actually spent on all your pre-travel shopping?
Quit your bad splurging habits and invest in key pieces that will last you a lifetime. These following fashionable travel pieces may be expensive, but they'll definitely be worth your money.
Also read: 10 Expensive Travel Items You Won't Regret Buying
1. Scarf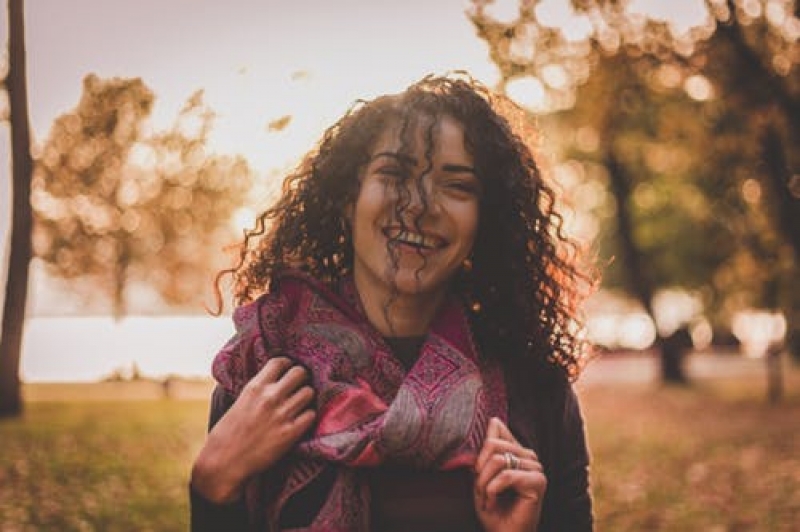 Aside from making your outfit look twice as cute, a scarf also acts like many different things: as a blanket, a hood, a hair accessory — even as a dress or top if you're brave! Oh, and some scarves have secret pockets to hide your passport, wallet, and phone.
Estimated price: ₱400 – ₱2,000
Where to buy: The Headware
2. Little black dress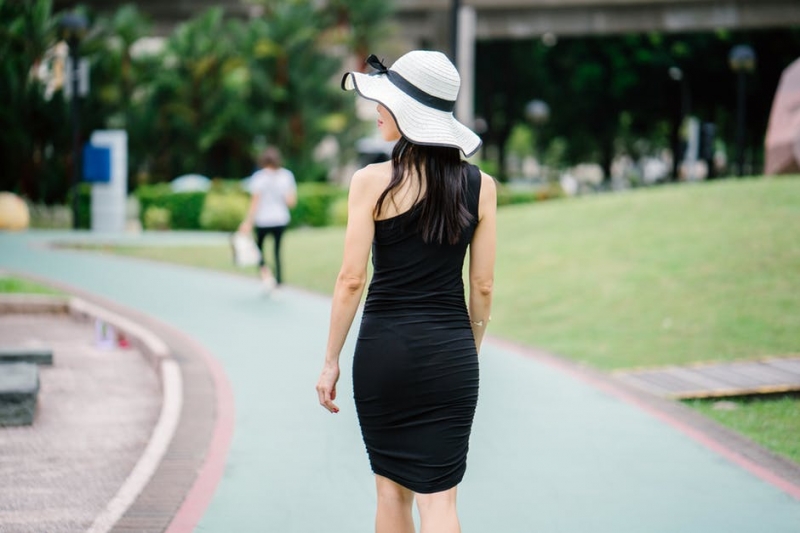 With the right shoes and accessories, a little black dress can go from a day tour to a cocktail event. For men, a classic navy blue blazer would do the trick.
Estimated price: ₱800 – ₱8,000
Where to buy: Bershka, H&M, Zara, Mango
3. Comfortable dress shoes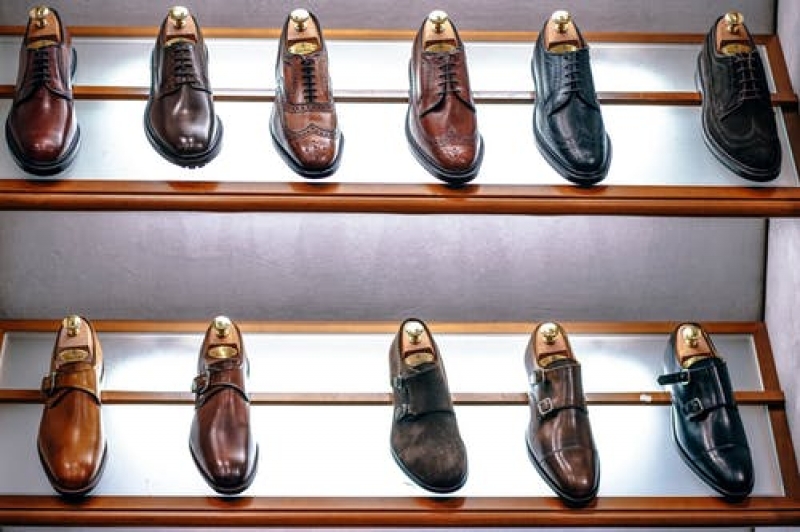 If you often travel for business events, you'll need a pair of shoes that can go well with your formal outfit. Invest in a versatile pair that won't kill your feet if you decide to use them during the day. Women may opt for wedges or shoes with chunky heels, while men may go for any comfy dress shoes with sturdy soles.
Estimated price: ₱1,000 – ₱5,000
Where to buy: Suelas, Renegade Folk, Black Wing Shoes, The Nobleman
4. Stylish athletic shoes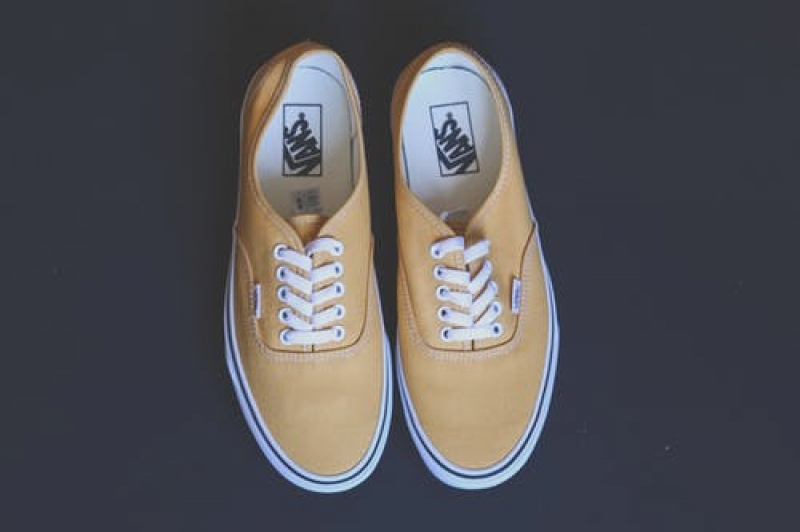 When travelling, you'll need a pair of cute shoes that can go from rushing at the airport to touring a city. Depending on your lifestyle and fitness habits, pick a pair with quality and style that will last you many years.
Estimated price: ₱1,000 – ₱10,000
Where to buy: Adidas, Keds, Vans
5. Water shoes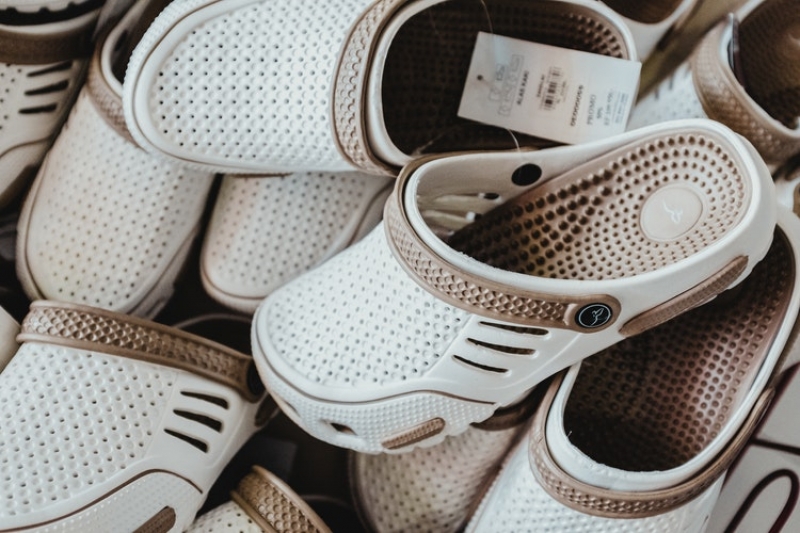 Quit assuming that your flip-flops will survive a waterfall trek. When planning on going on an adventure, invest in water shoes that you can bring from sea to summit.
Estimated price: ₱1,000 – ₱5,000
Where to buy: Crocs, Salt-Water, Merrell
6. Sun hat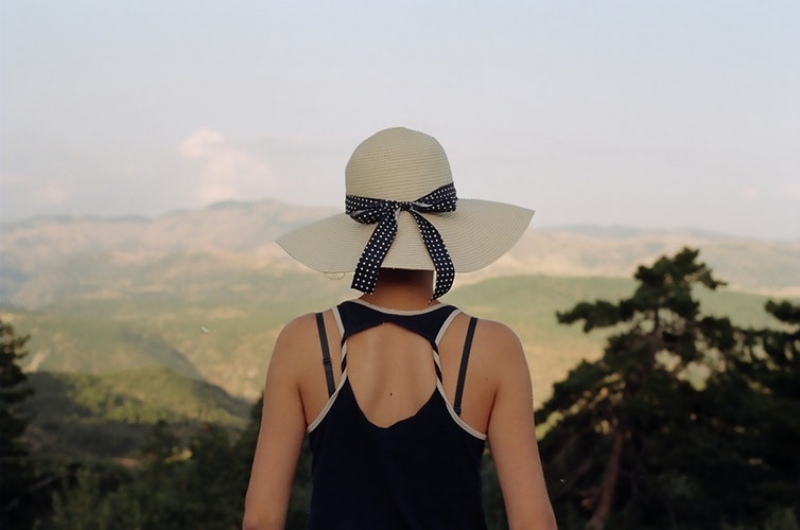 Not only will a hat instantly upgrade your #OOTD, it will also keep your eyes and face protected from the harshness of the sun. It also functions as a packing cube: Flip it upside down and pack your underwear, socks, or bikinis in the middle. Then, pack other items around it.
Estimated price: ₱800 – ₱2000
Where to buy: Bershka, Roxy, Zeus, Forever 21
7. Sunglasses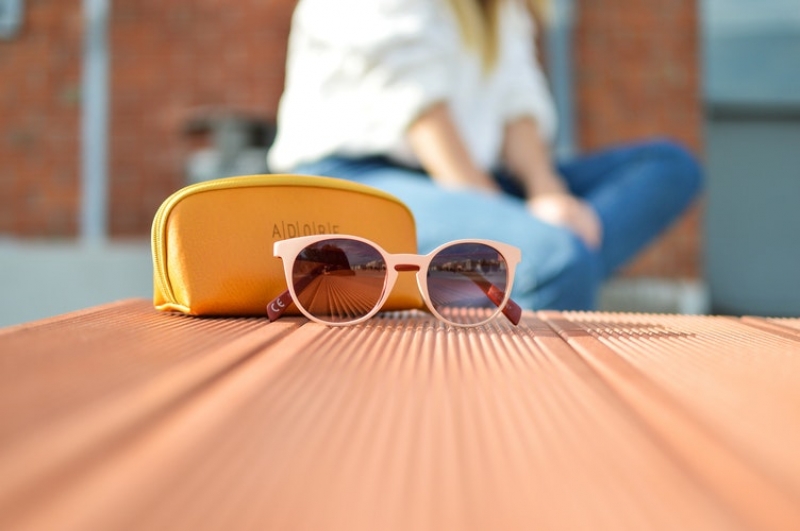 Guard your eyes against harmful UV rays that may lead to cataracts. Invest in a pair that can block out at least 99% of UV light.
Estimated price: ₱400 – ₱8000
Where to buy: Sunnies Studios, Ray-Ban, Ikonic, Sorrento Sunwear
8. Anti-theft day bag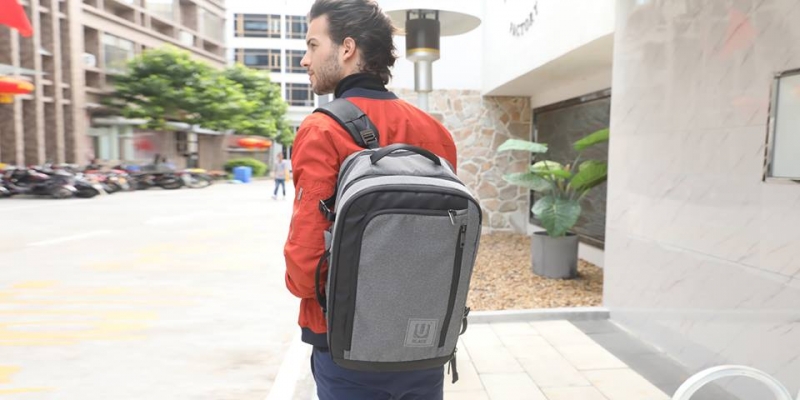 Pasalubong shopping can get stressful, especially if you have a big amount of money hidden inside your bag. When going around a busy city, make sure you have an anti-theft  bag that will keep all your valuables secure.
Estimated price: ₱2000 – ₱14000
Where to buy: PacSafe
9. Swimsuit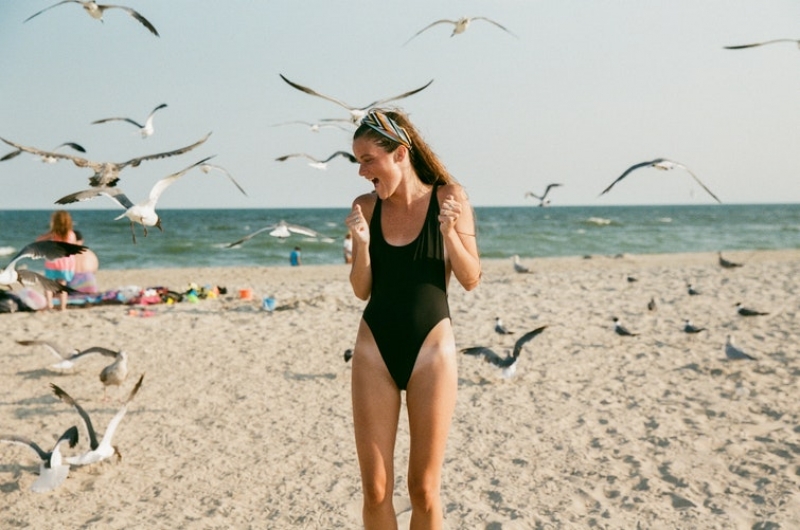 A swimsuit is a must whether you plan on travelling to the beach or to a hotel with a stunning pool. It also doubles as a bodysuit: Pair it with some jeans and a jacket and you're good to go. Some light packers even use swimsuits as underwear so they won't have to bring too many articles of clothing.
Estimated price: ₱1,200 – ₱3,000
Where to buy: H&M, Soak Swimwear
Also read: The Ultimate Swimsuit Guide For Every Type of Beach Bum
10. Travel shirt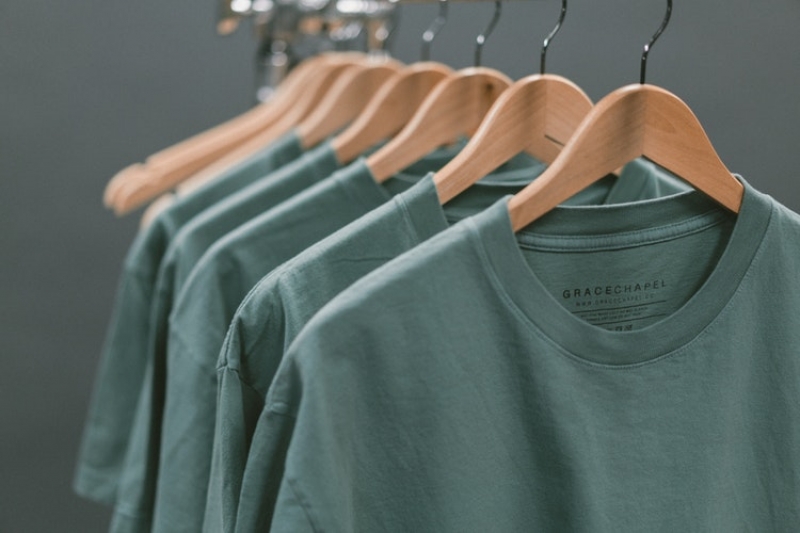 Every traveller needs a comfortable wrinkle-resistant, quick-dry, sweat-wicking and odour-controlling shirt. Get one in a versatile solid colour, and you'll see what I mean.
Estimated price: ₱700 – ₱1200
Where to buy: Uniqlo, Under Armour
11. Leggings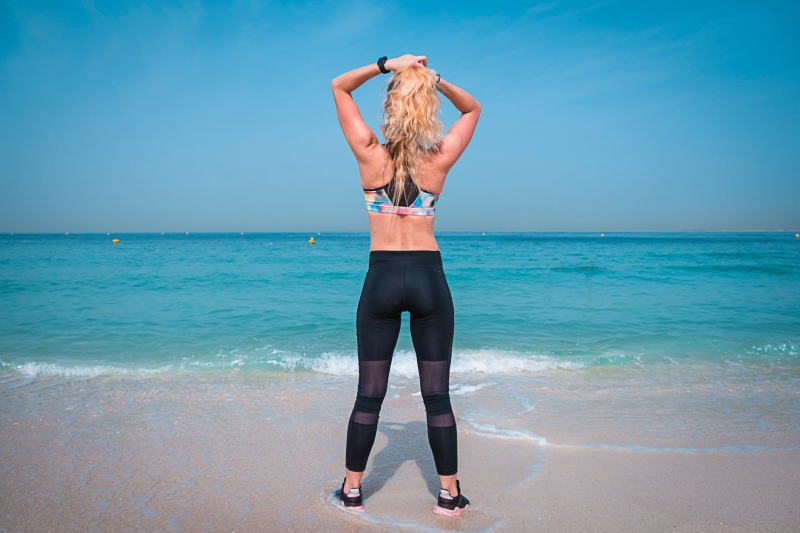 Everybody likes comfortable travel. To ease your flight or ride woes, have a pair of high-quality leggings that will allow you to move freely. Paired with a long top, it's perfect for going on a day tour. You can also use it to the gym. Some pairs are even snug enough to use as pyjamas.
Estimated price: ₱700 – ₱3,000
Where to buy: Adidas, Uniqlo, Bench, Penshoppe, Mango
12. Jacket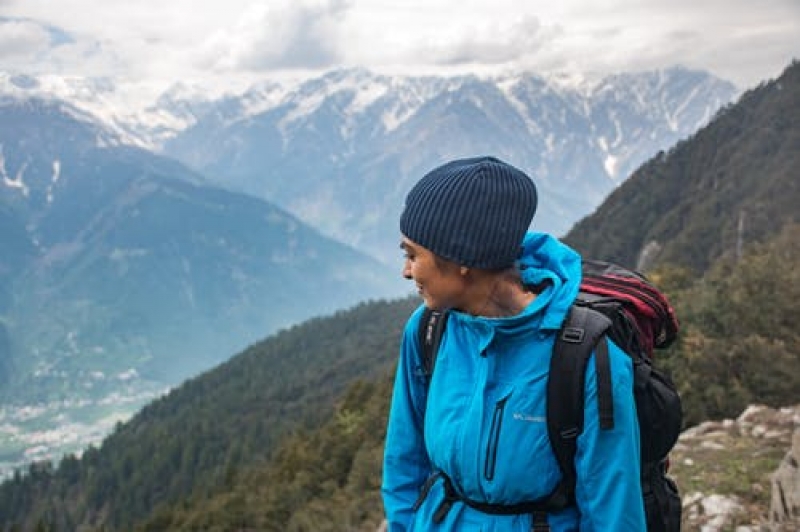 A good travel jacket can adapt to erratic weather conditions. Meaning, it's waterproof, breathable, and windproof. Some jackets are super extra: This one has a built-in neck pillow, pockets for an eye mask, a pair of gloves, a blanket, a footrest, a bottle, a microfibre cloth, and 12 utility pockets. Seriously.
Estimated price: ₱3,500 – ₱15,000
Where to buy: Decathlon, The North Face, BauBax
13. Luggage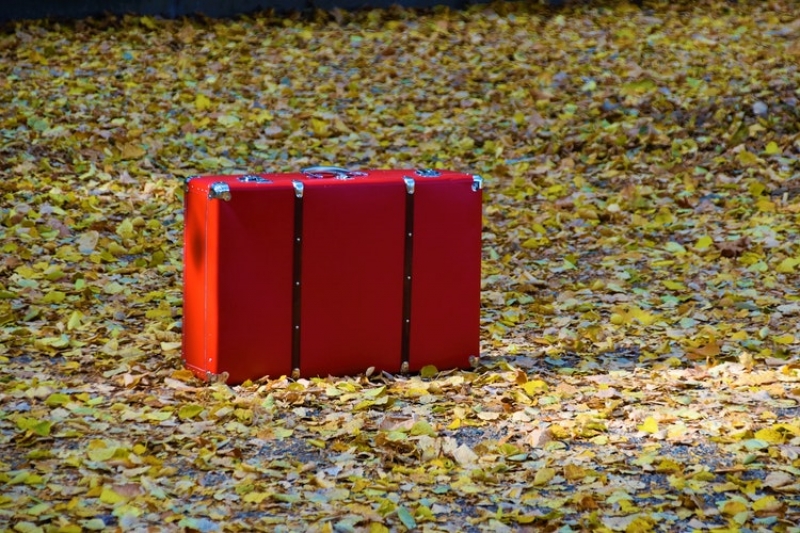 You're a traveller. Of course, you need trusty luggage. Invest in one that will last you a lifetime — because you're probably going to travel all your life, anyway.
Estimated price: ₱4,500 – ₱50,000
Where to buy: Samsonite, Kamiliant
Also read: Suitcase Packing: 8 Ways To Do It Better
Spend your hard-earned money on items that will serve you well. In the long run, you can make better use of that money you keep spending on spontaneous pre-travel shopping. Save up for more flight tickets instead!
---
This article contains affiliate links. When you make purchases through these links, we may earn a small commission at no additional cost to you.