Travelling is always memorable, but there are trips that stand out among the rest. Some trips are made special because of the outrageous beauty of the destination. Meanwhile, other travels stand out because of significant circumstances. For some people, travels become unforgettable because of the people they travelled with. To cap off this year, here are some of the most memorable trips Filipino travellers experienced this 2018.
Batanes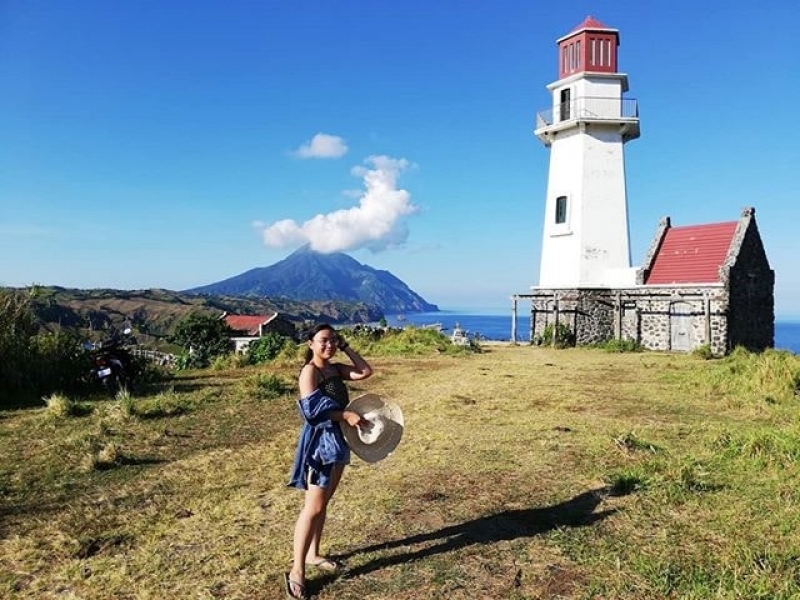 "Batanes was the perfect place to just savour everything — the beauty of nature, the warmth of people, and just the peace and solitude altogether. It's one of those places na never magiging overrated." – Kristine Cruz
Sagada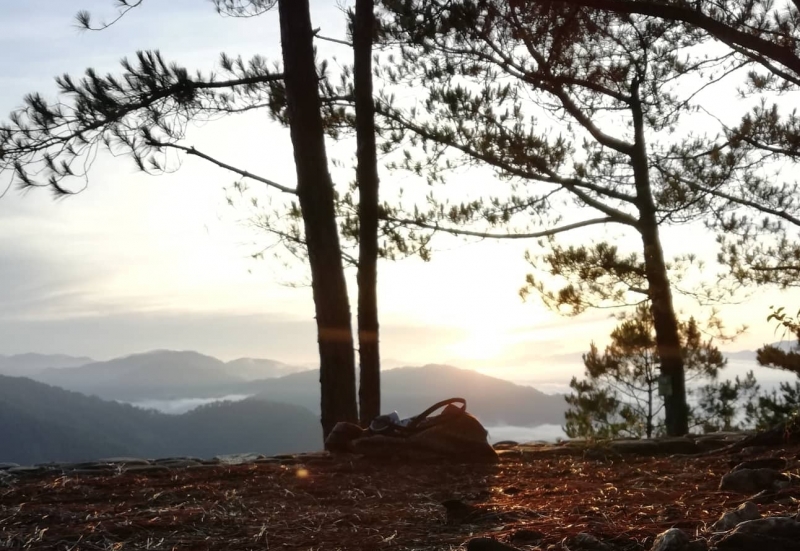 "My memorable travel moment this year would be at Sagada. It was April when my family went there, and I witnessed the sea of clouds at the Kiltepan sunrise. It was early dawn and the view was perfect enough for us to see the beauty rays of sun slowly emerging from the clouds. Totoo pala yung mapapanganga ka na lang sa ganda." – Phoebe Munar
Palawan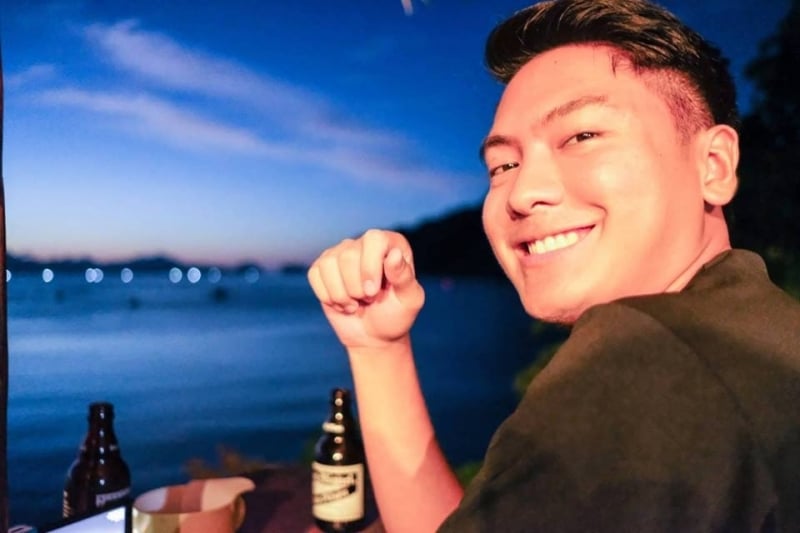 "For me, it was definitely my time in El Nido. The sunset was so perfect, you will be amazed on how much you're missing out. The sun aligns perfectly in the middle of the islands across the horizon. After you've witnessed it, you'll have this longing to comeback to see it again. That's the feeling El Nido gives you." – Psy Garcia
Zambales
"My most memorable trip this year would be an immersion with the Yangil tribe of Zambales. It was just truly eye-opening to see how life is so different in other parts of our country. I mean, of course we all know this, but it's different to see and experience it for yourself. For a place that's just three or four hours away from Manila, the culture is so far from what we know. We also got to plant trees and learn about the area's dying rainforest, and I feel like, as a Manila-dweller, these are things that don't usually cross my mind.
I also learned the importance of planning carefully during that trip. My companion and I decided to wing it and by the end of the night, we had walked for more than an hour in search of accommodations. We were also running low on funds because we didn't check if there were card facilities and ATMs in the area — there were none.
After that trip, I hurried back to Manila only to get my suitcase and run to NAIA for my first cultural mapping experience. I was assigned to an underrated and less-known part of Albay. There, I was even more blown away by the things I didn't know about the Philippines. Who knew that among my favourite fruits would be baligang and berba? I had never heard of them before! I started to feel like I barely knew my home, and that's something I decided to work on thanks to these two memorable trips." – Alyosha Robillos
Bohol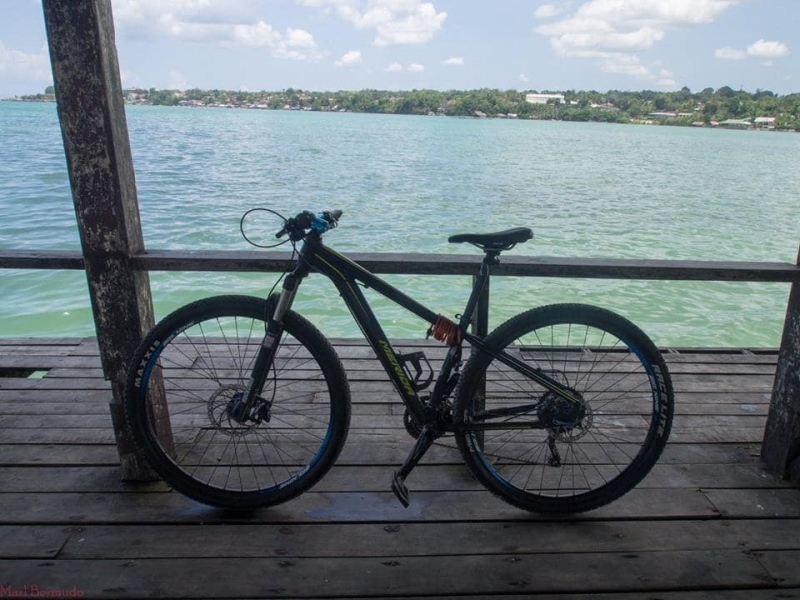 "Kailangan mo ng mahabang pasensya kung gusto mong magpuntang Bohol via land.
Since Holy Week biyahe ko, marami na ang nagsisiuwian sa kanilang probinsya. Pagdating ko sa terminal ako na lang ang hinihintay. Nakikipagtalo pa yung kundoktor since wala na raw lalagyan yung bike ko sa bus. Puno na ng mga pasalubong na biscuit ng lata, bigas, kahon, maleta maski yung centre aisle ng bus.
Sinipat ko yung compartment ng bus, may kaunti pa naman espasyo para sa bike ko pero kailangan kong disassemble. Nagbayad akong extra dahil sa espasyong kinain ng bike. At this point, kapantay niya na yung price kung nag-direct flight ako.
Hirap pa akong makaupo kasi kailangan pang gumapang sa mga gamit ng mga pasahero. Tapos, every four hours kami nagpi-pitstop.
Noong nakasakay na kami ng ferry, naging relaxing na. Fresh air, beautiful surroundings. From madilim na ulap at mabagsik na alon ng Matnog papunta sa maaliwalas at kalmadong alon ng Port Allen. Nag-bus ulit kami. Dahil gabi na kami nakatawid ng Samar to Leyte, hindi ko nasilayan ng matino ang San Juanico Bridge. Around 32 hours na total travel time namin.
Nakitulog na rin ako sa port waiting area. Kasi lagi akong handa, meron akong baong groundsheet na pang-sapin. Kinabukasan, naligo ako sa pay CR. Nagliwaliw pa ako pagkatapos kasi hindi pa ulit umaandar yung bus.
Finally, nakarating na kami sa Ubay Port. At last, Bohol na. Pero imbes na unahin daanan ang Anda, inuna ng bus yung sa looban going Carmen. Fifty-two hours yung total bus time.
Sa Bohol, nakapag-biking, diving, at hiking naman ako. Nahati sa dalawang portion yung travel ko: penetensya at gala. Hindi ko pinagsisihan. Pinili ko at masaya naman kahit madaming hirap. Once in a lifetime experience, eh, pero low chance na uulitin ko." – Marl Bermudo
Taiwan and USA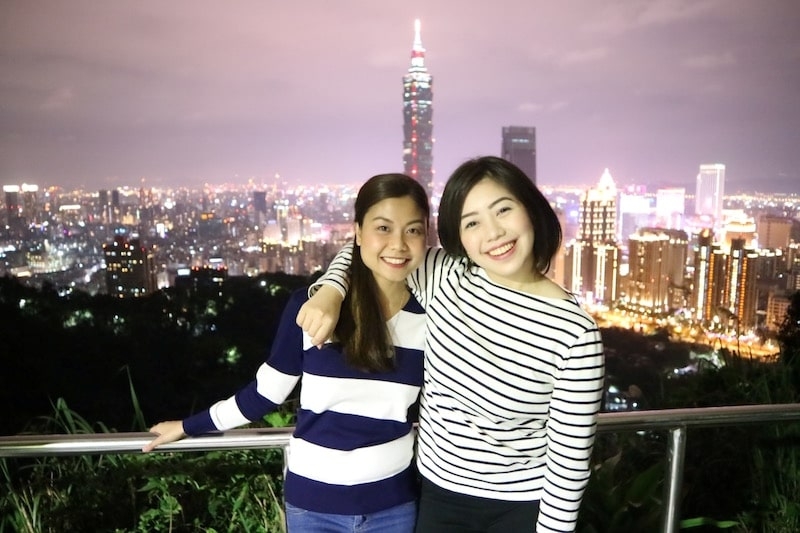 "Both my trips overseas this year were memorable. The first one in Taiwan was a milestone because it was the first time I travelled abroad with my best friend. We had such a great time exploring Taiwan and seeing how both of us are as travellers, for the first time in the long years of our friendship.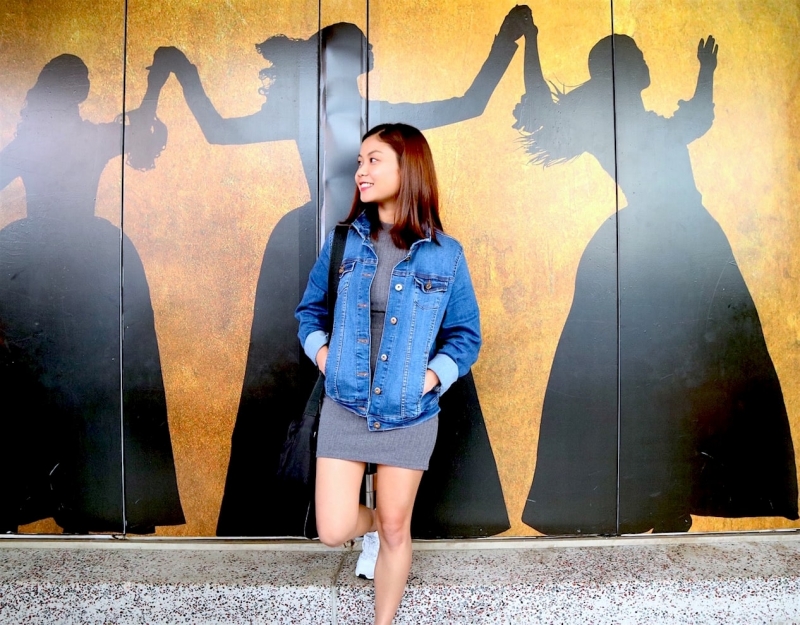 The second trip was in the USA. I went back after so many years and New York wasn't the same. I had the most memorable visit in the Museum of Modern Art and watching Hamilton. That was definitely a tick off the bucket list." – Therese Sta. Maria
Also read: How I Spent 4 Days in New York City: Itinerary and Tips
Taiwan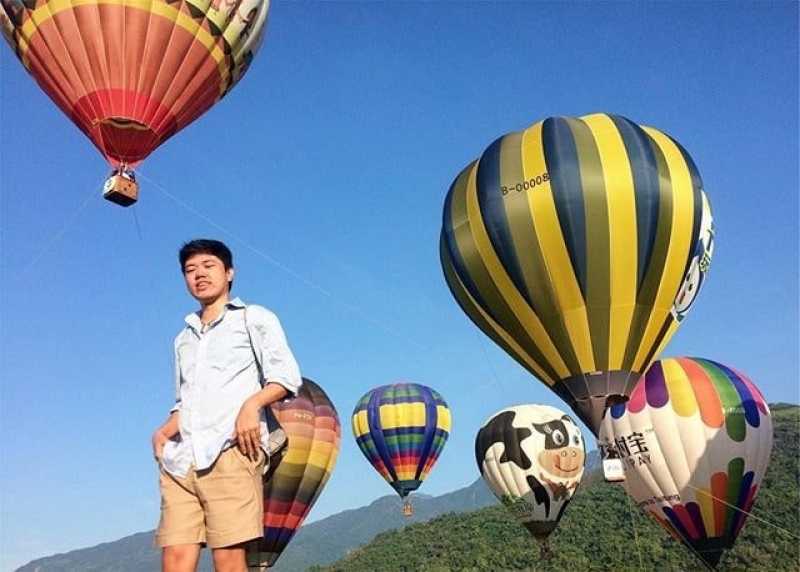 "I trekked to the world's tallest mountain in Nepal, learned to care more for animals at the wildlife parks in Singapore and got stranded in Siargao (ended up loving it actually), but I'd say that my most memorable trip experience this year would be going to Taiwan with seven of my best childhood friends.
This was our first trip abroad together, after only managing to tour our hometown in Bicol when we were younger and doing overnight visits in Tagaytay. This was also the first time I tried thoroughly planning an itinerary which is something I haven't done in the past. We mostly visited the same places I went to on my first visit in 2017 like Shifen, Yangmingshan National Park, Taipei 101 and the Chiang Kai Shek Memorial. Typical trip lang ito for some, but being the clingy and extra emotional person in the group, I really, truly value this experience!" – Joser Ferreras
Also read: Drawing No More: How My Barkada Turned Our Taiwan Trip to Reality
Vietnam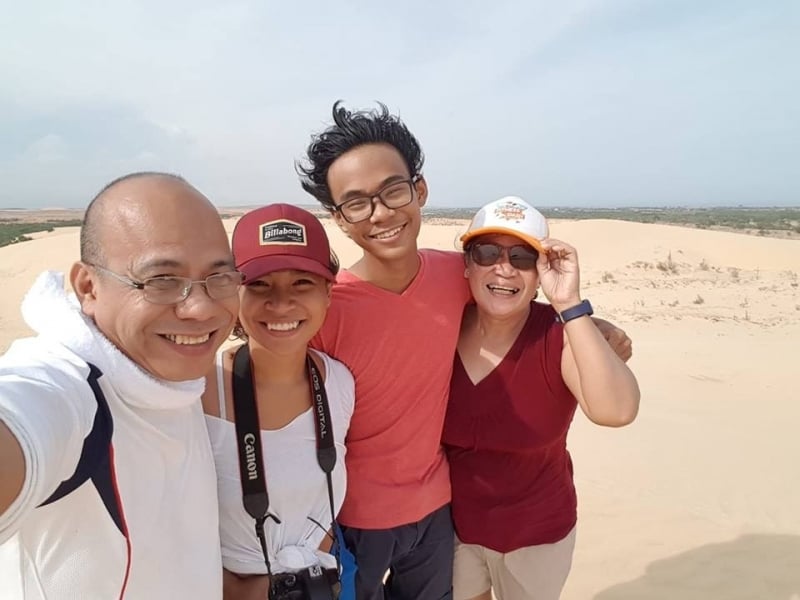 "I'm a frequent traveller, but what makes my trips memorable are the people with me. This year, I had my most memorable trip in Vietnam. The first time I went to Muine I prayed that I would be able to bring my family there with me, so that they could experience what I had experienced during my tour. It finally happened." – Cris Uy
Singapore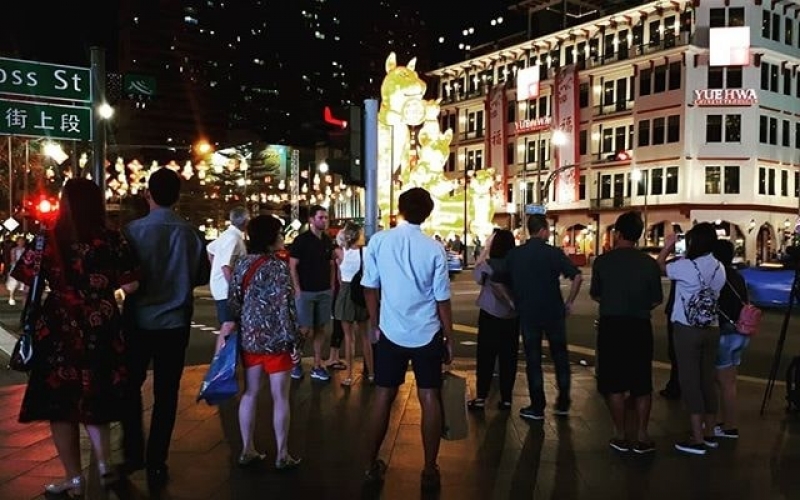 "Marami na akong naging local trips, pero this year, first time kong nag-abroad. Noong nagpunta akong Singapore, broken hearted pa ako noon. Tapos, noong nandoon ako, nakakita ako ng ibang environment. Ibang iba sa Pilipinas. So naisip ko, kung lalabas ako doon sa environment na puro ex ko lang ako nakatutok, I'll be able to see better days. And I did." – Charles Yumul
Indonesia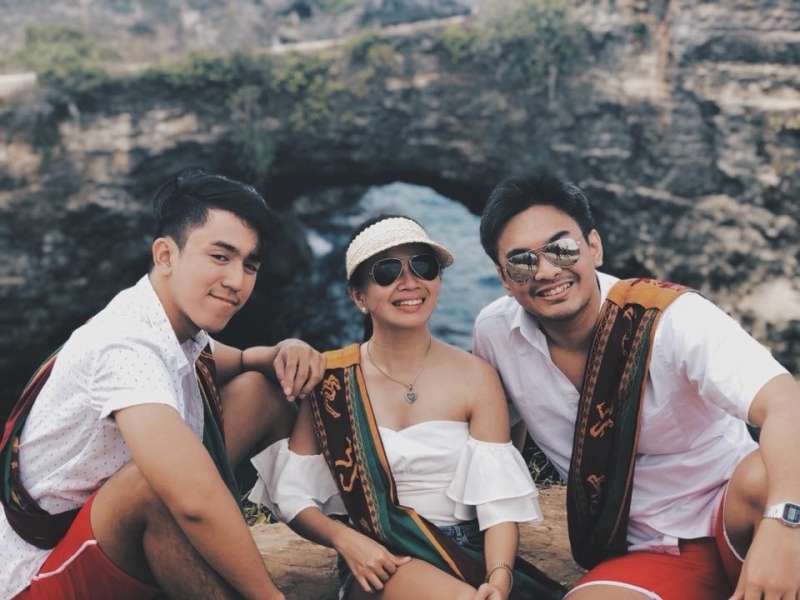 "Last July, I went to Bali with two of my best college friends. It was a trip we've been planning since we started our last year in college and we treated it as our graduation gifts to ourselves. It was a long wait, but it was hella worth the wait.
Kuala Lumpur was a mega city that still kept its charm and culture. I especially loved Jalan Alor and Bukit Bintang. Food galore, I tell you. I also loved our Airbnb so much that I wanted to stay longer. It was strategically located within the city center and its pool gave us the perfect panoramic view of the whole Kuala Lumpur skyline.

But that was just the tip of the iceberg, it was finally time to leave Kuala Lumpur and head to Bali. It was enchanting. I loved how Ubud kept their traditional architecture. I love how cheap shopping in Ubud is but not worrying about its quality, and I loved how delicious authentic Balinese cuisine in Ubud is.
Seminyak was like a melting pot of culture from all four corners of the globe. I especially loved the sunset in La Plancha and the crowd in Motel Mexicola. Seminyak was alive during night time and you could see different nationalities mingling together as if they've been friends for years.
Then there was the quiet neighborhood of Canggu where we booked our private villa. We spend the whole evening relaxing and swimming in our private pool and had a well deserved rest after all the adventures we had in Ubud and Seminyak.

But what really made the trip the highlight of my year? I got to spend it with my best friends and enjoyed every single second of it." – Rene Cajoles
Armenia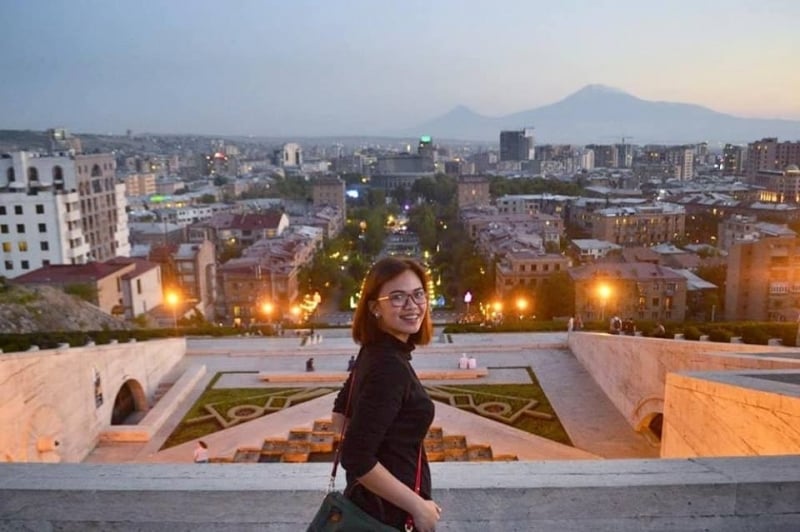 "Two hours before my flight back home from Armenia, palabas na ako ng hotel after checking out, tapos natapilok pa ako sa last step. Since naka-priority pass ako, hindi naman hassle sa pila at sa immigration. Pero, connecting flight ako, so Armenia-Dubai-Bangkok-Manila. Buong araw akong bumabiyahe with a sprain. First time kong nagamit travel insurance ko! May ospital sa ilalim ng Dubai Airport at doon ako nag-stay. Hirap na nga ako talaga kasi masakit talaga sprain ko, tapos delayed pa flight ko. Gusto ko na lang umuwi sa mama ko. Pag dating sa Manila, nawala pa luggage ko!
Hanggang Bangkok lang pala nila nai-tag yung bags, so hindi siya umabot sa Manila kaagad. Thankfully, bumalik naman bags ko after three days via doorstep delivery. I still came home happy to be alive. I'm taking it as an unforgettable experience." – Marielle Eduardo
Taiwan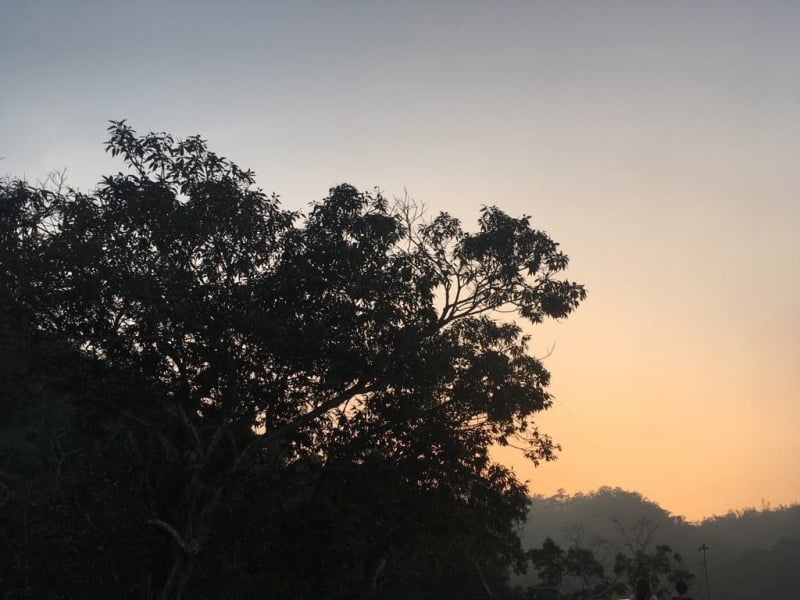 "My most memorable moment during a trip would be biking sa Sun Moon Lake during sunset. The beauty of the place is a great reminder of the greatness of the Creator who made the masterpiece. Sobrang peaceful and gaan ng feeling. Top scenic bike routes yung sa Sun Moon Lake, and I'm so happy na na-experience namin." – Jo Payba
Australia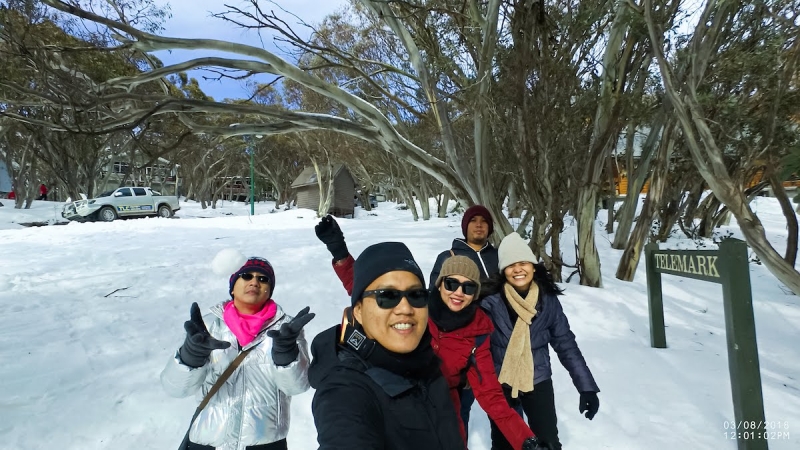 "Unlike the previous years, I only travelled to two countries this 2018 — Singapore and Australia. I'd say Australia was the most memorable (and the most expensive of all my trips to date). Regardless of cost, Australia met, if not exceeded, my expectations of the country. Amazing landscapes, exotic wildlife, state-of-the-art infrastructure, and carefree people! I never felt like a stranger here because it's so diverse, any nationality will really belong. If I'd have to choose my second home, this could be it, at least for now! Also, getting a tourist visa is quite fast and easy for Pinoys because it's already online! Here's my Australian visitor visa guide for Filipinos if you're interested!" – Charmaine Acha
Also read: 18 Lessons I Learned From Travelling in 2018
Indeed, there are countless experiences to remember from travelling. And as the years move forward, may we all bring the lessons that we've learned with us. May we also remember how beautiful the world can be. Here's to making more memories next year.
---
These quotes have been edited for grammar, clarity and flow.