"Bakit parang hindi ka excited?" 
Those were the very words ringing in my head as I boarded my first flight to Japan. I was heading to Fukuoka, my entryway into Saga, where I was staying for five days to work on a tourism campaign. Although I dared not show it to my colleagues for fear of seeming ungrateful or unenthusiastic, those close to me could see it in my face while I was preparing for the trip. 
Even upon touchdown, I was more concerned with my deliverables for work so much so that I was feeling less and less giddy about seeing Japan for the first time. And so when my boyfriend boldly asked that question to my face days before the trip, "Bakit parang hindi ka excited?", I felt overwhelmed with guilt.
Truth be told, I had this misconception that Japan, as a destination, was all hype — until I finally set foot on the Land of the Rising Sun. So now, I totally get it — like pieces of a puzzle finally clicking together; like an era of enlightenment entering its golden age. I now wholeheartedly understand why Filipinos love Japan, period. There's no contesting it. And if you, like I once was, are a non-believer who has yet to experience the irresistible draw and allure of Japan, read along. These things that Filipinos love about Japan will have any Japanophile and weeb nodding in agreement!
1. Japan = pop culture & our childhood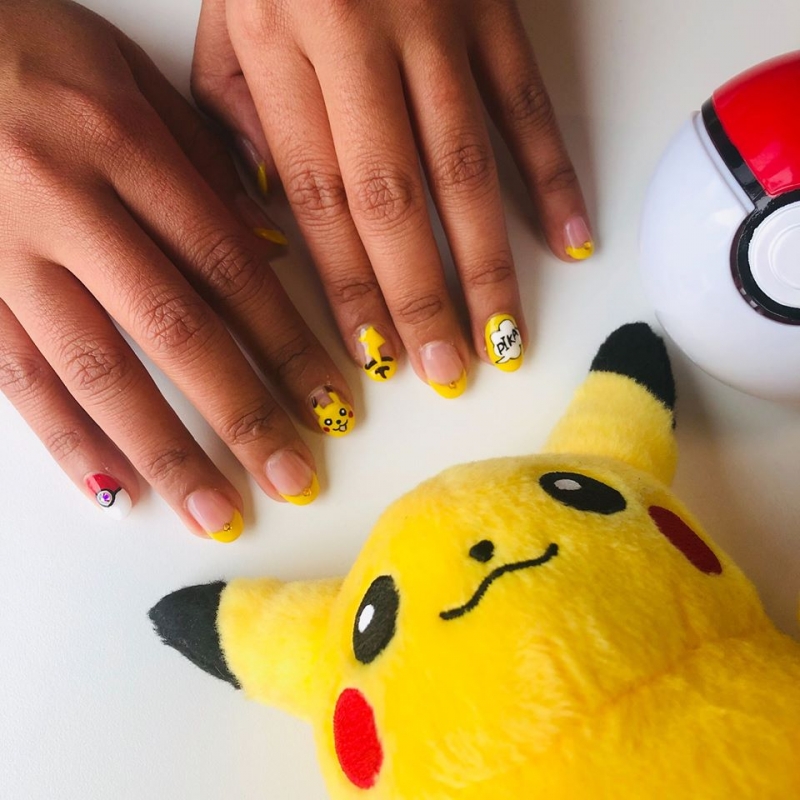 While driving around in Japan, I spotted a huge building with bright red letters that read "TOMICA". My heart jumped; the kid in me squealed with delight! You see, my brothers and I used to collect Tomica and Hot Wheels cars — among the toys that my parents generously supplied. It occurred to me that there are other iconic images and brands from our childhood that we have Japan to thank for: Pokémon, Nintendo, Street Fighter, Godzilla, Voltes V, Gundam, Tamagochi, and the list goes on. Even beloved pop-culture references and characters hail from Japan. Are you team Studio Ghibli or team Sanrio? Totoro or Aggretsuko? And who can ever forget Taki and Mitsuha, the young couple whose love story pulled on our heartstrings in Kimi no Na wa?
A quick check with my friends and coworkers proved I wasn't the only one who thought so, either. How about you — have any favourite Japanese games, toys, and characters? Anime fans, show some love!
Also read: My Japan Pilgrimage: Visiting the Real-Life Locations of Kimi No Na Wa
2. The place has great aesthetic; it does artsy and kawaii so well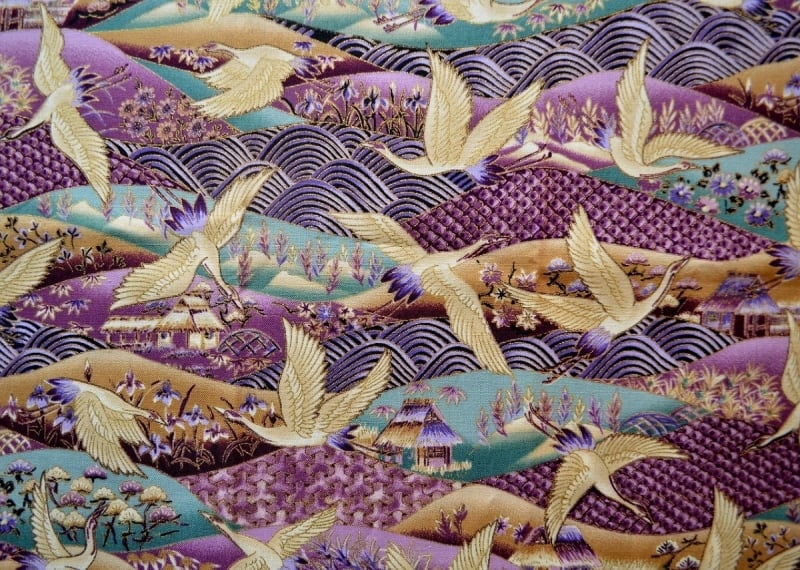 One of the first things I noticed upon touching down at the Fukuoka Airport was how cute the traffic cones were. Partitions that signified ongoing work or renovations were also kawaii! They had cutesy illustrations of happy miniature construction workers. Even the manhole covers in Japan are artsy; they show iconic sights or nature scenes. There are many chic cafés and shops that follow a certain aesthetic as well. There's cute and colourful or cool and clean.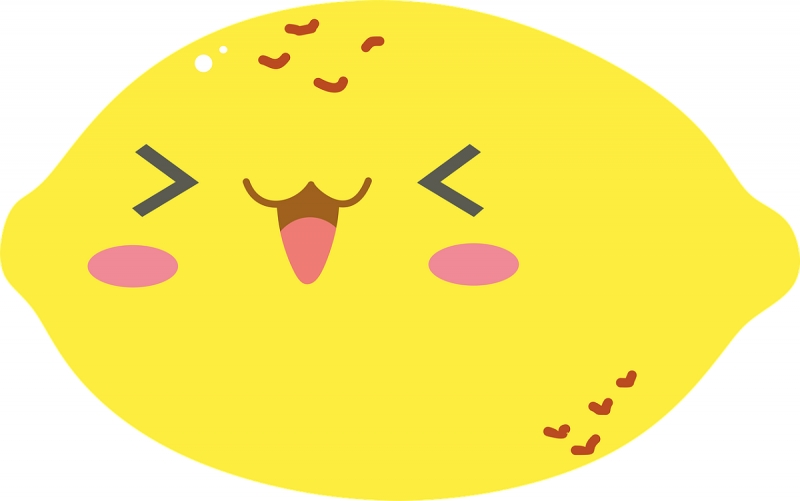 One thing's for sure, though: Japan does artsy and kawaii so well. Everything's pleasing to look at! Make your way to spots like Harajuku and you'll find even more reasons to love the Japanese aesthetic, no matter how eclectic it can get.
3. You never have to worry about losing things to petty theft
Japan has an impressively low crime rate. A quick Google search should affirm that. In fact, there's an article published by the Irish Times that says Japan's crime problem is that there are too many police but too little crime. Sana all. That said, Japan is a very safe country even for solo female travellers! Once, my friend left her wallet and bag inside a ramen restaurant in Tokyo and she only remembered midway through her train commute. Guess what? Everything was there exactly as she had left it. Amazing, right? 
I hate to say this, but if that were in the Philippines, you might as well bid goodbye to your valuables. Unless a good soul comes across your stuff — then you stand a chance of getting them back.
Also read: Why Japan is Perfect for the Independent Pinay's Solo Travel Adventure 
4. Locals readily help, but they also stay out of your business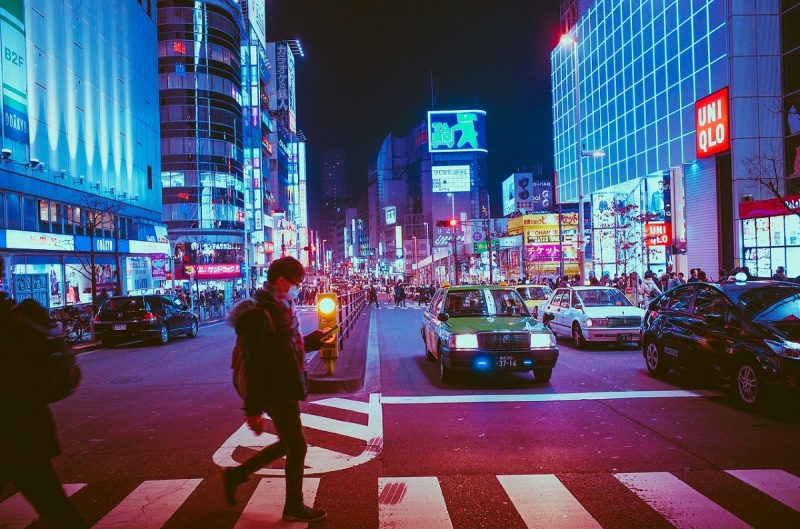 Another thing we all noticed about locals was that they're friendly and willing to help, but if you keep out of their way, they will mind their own business too. That means there's no catcalling. There's no unsolicited advice about where you should go next or how your itinerary could be better. You also don't have to put up with people looking over your shoulder when you read your messages or review your day's photos and video footage. There, it's all about R-E-S-P-E-C-T!
5. They're so used to people taking photographs and posing for the 'gram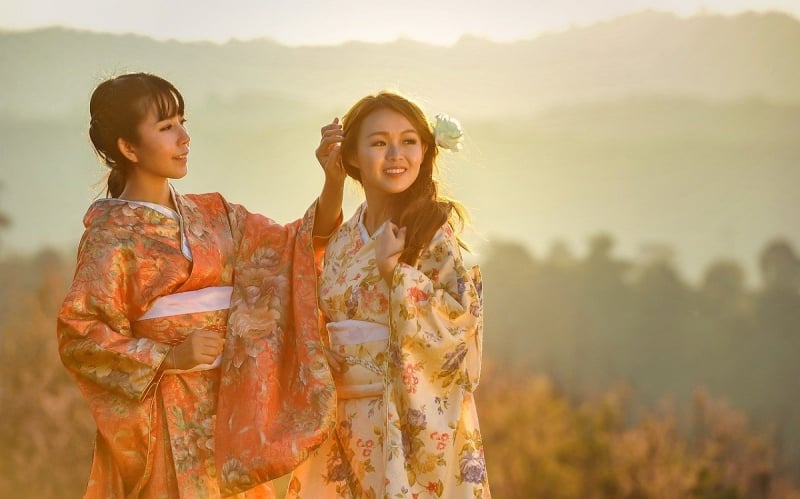 In line with this deep respect for personal space, they let tourists and photo enthusiasts be. It's every avid Instagrammer's dream come true! Probably because the Japanese are so used to it; their country brims with popular tourist spots and scenic prefectures, after all! So go ahead, pose proudly in the kimono. Take a photo in all the pretty flower fields you'll see. Wait for good light near their picturesque tori gates. But make sure you're still being culturally sensitive. The Japanese are very considerate, so they expect the same courtesy from you.
Also read: 15 Japanese Customs & Don'ts You Should Know While Visiting Japan
6. Clean to the point of seeing fish in waterways and canals
The entire five days I was in Japan, I only saw ONE empty plastic bottle that wasn't placed in the trash bin. A single bottle in five days, I kid you not! That's how clean it is! And I've heard many travellers say the same thing: Japan is spotless. Why do think there are waterways and canals even in city centres that are able to sustain schools of live fish? Yep, it's that pristine. 
And the way they segregate trash is also very efficient. If you ever travel to Japan and you stay in an Airbnb that requires you to take out your own trash, better acquaint yourself with the area's segregation system. When in doubt, ask. 
7. Cherry blossoms — need I say more?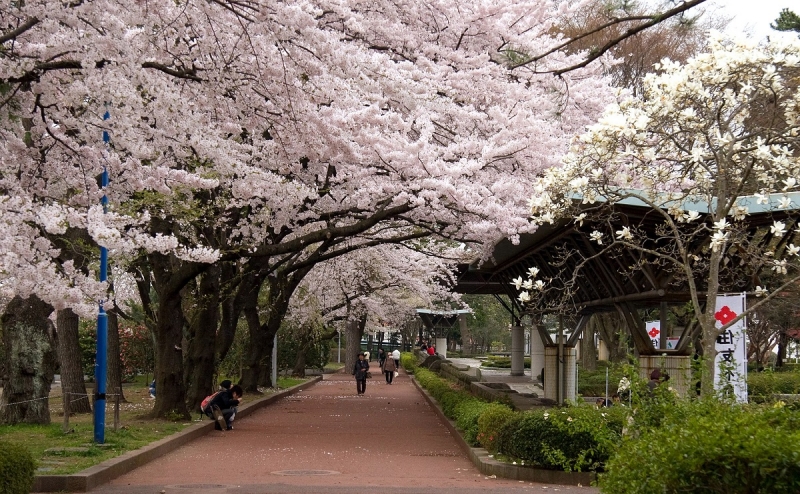 Ahhh, sakura or cherry blossoms. These flowers have somehow taken the world by storm! Come bloom season, hordes upon hordes of travellers visit Japan to witness these blushing flora in their prettiest state. Although there are many places where cherry blossoms bloom, only a few can live up to Japan's world-renowned popularity. 
How in-demand are cherry blossom sightings? Well, there are many forecasts that will tell travellers the exact dates and places to go, and even some tour operators that specialise in this particular kind of attraction. Remember, the key is knowing the right time to go and where.
Also read: 6 Insta-worthy Sakura Spots in Japan: Vibrant Blossoms, Snow-capped Mountains + More!
8. Home of cool gadgets and everything high-tech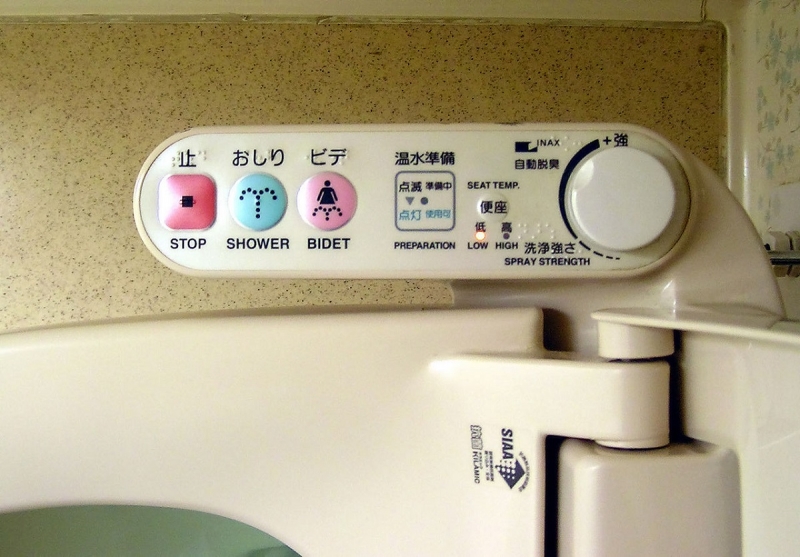 High-technology tourist attractions and accommodations. Toilets that sing, make the seat toasty, and have more buttons than your iPhone. Robots. Vendo machines that warm your drinks for you, even when they're in bottles. I assure you, there are more to mention — some advancements we don't even have in Manila yet! 
Tech geeks often treat the country as their playground, and it's one of the many things Filipinos love about Japan, too. Basically, there are many things we get to experience in Japan that we don't have back home. Go figure. Also, did I mention gadgets (especially second-hand ones!) are super cheap in Japan? 
Also read: 16 Things Japan Does Better Than Your Country
9. Yet with nature, culture, and tradition so well-preserved
Yes, Japan is truly a high-tech destination, but at the same time, its cultural heritage and historical sights are well-preserved. You just have to love a country that moves forward with every advancement available to mankind yet stays humbly rooted in its past. Filipinos love Japan for its nature parks, flower fields, samurai villages, and geisha culture. Where else in the world can you find authentic kimono rentals in every major tourist hub? Another admirable trait of the Japanese people is their collective pride of place and culture. It's something everyone should aspire to, don't you think?
As one of our editors so wisely pointed out, "I also appreciate how they preserve their culture. Wearing kimonos is still normal for them! Kung may mag Maria Clara papuntang trabaho sa Pilipinas, papagtawanan na siya". Let that sink in for a bit.
10. There's mouthwatering food everywhere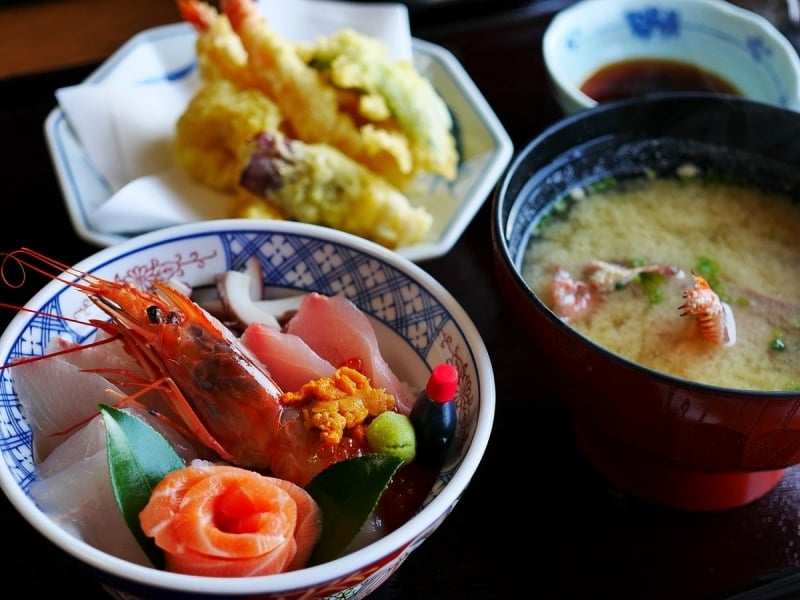 Sushi and sashimi. Ramen. Gyoza and tempura. Grade-A beef that melts in your mouth like butter. All those snacks and drinks found inside all the konbinis you can try! Fluffy white rice that pairs perfectly with tofu and teriyaki dishes, among others. I've never met a person who doesn't end up craving for Japanese specialities after sampling them. It's always love at first bite! What more if you're in these dishes' birthplace? If there's one thing any first-timer will certainly love about Japan, it's their food. I'm getting hungry just thinking about it.
Also read: 7 Underrated Goodies To Try At Japanese Convenience Stores
11. It's a haven for shopping, whether you want to save or splurge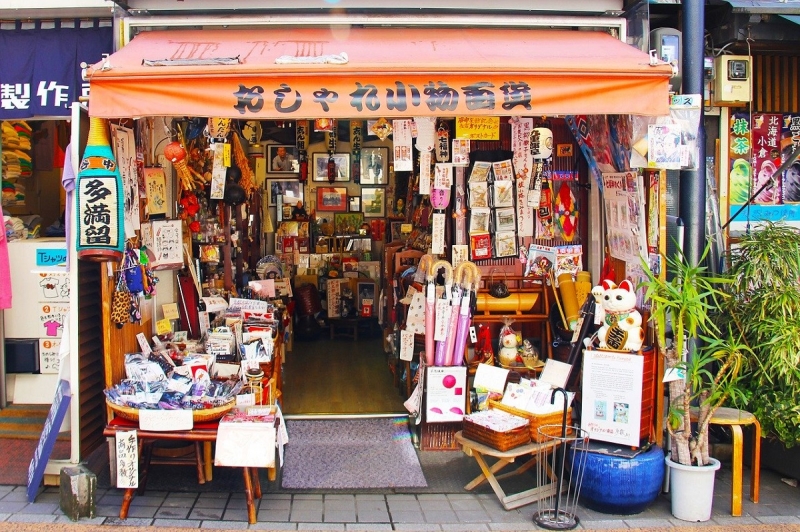 Filipinos can't get enough of Uniqlo, Muji, and Don Quijote. Well, let me tell you this: There's an entire universe of shopping that's waiting for you in Japan. From malls and premium outlet stores to ukay and konbinis galore, you won't ever run out of options no matter your budget range. Here's a tip: Make sure you always carry extra pocket money with you on your Japan trip. You can thank me later.
12. Experience winter, spring, summer & fall
Coming from an archipelago that only has two seasons, Filipinos are typically drawn to Japan because they get to experience winter, spring, summer, and fall — without being too far away. It does help that Japan is beautiful all year 'round.  There's always something to look forward to every season: the white wonderlands of winter, the warm hues of autumn, the cool freshness of spring, and the vibrancy of summer. Can you picture it?
13. Peso to yen conversion is relatively easy for Filipinos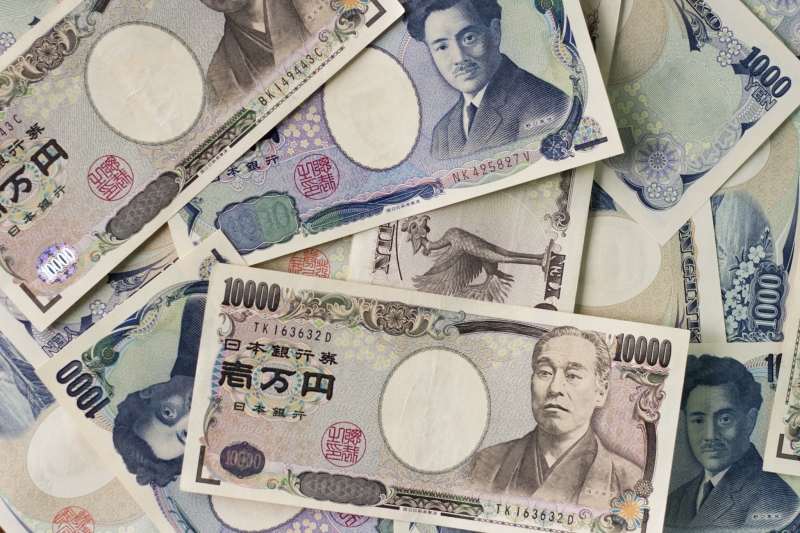 Travel musings aside, what I love about Japan (and in turn, what I think Filipinos subconsciously love about Japan) is the easy conversion between the peso and the yen. Although this varies, you basically just have to divide the amount in Japanese yen in two, and voila — you'll have a rough idea of its equivalent in Philippine pesos. I personally found not having to reach for my converter app so refreshing!
14. You don't need to bring voltage converters or universal adapters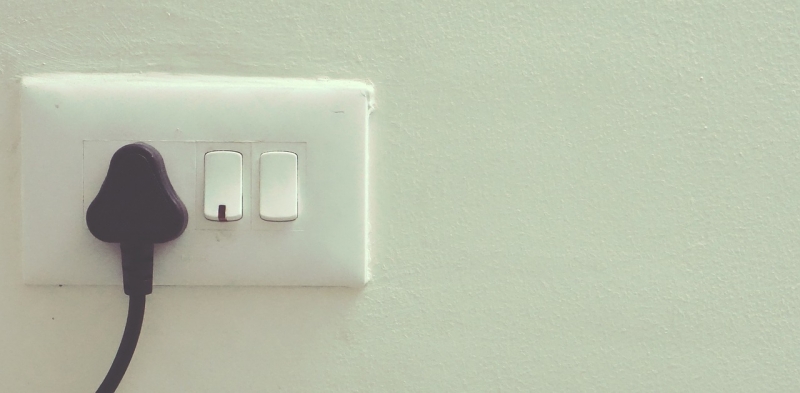 I felt the same way when I found out that the Philippines and Japan have the same voltages, sockets, and plugs! I don't know about you, but really, it's the little conveniences that make travel easier. Relief came upon me when I realised I didn't have to pack universal adapters with me. Not that they take up too much space, but it's one less thing to worry about.
15. Public transportation is very tourist-friendly
Although I must admit that I wasn't able to try any public transportation during my stay in Japan, I've heard countless times from family and many friends that trains and buses are very efficient across the country. Bullet trains can take you from one prefecture (or city!) to the next in no time, and can allow tourists to make the most of their stay in Japan without having to transfer accommodations. As a plus, some trains even take on unique themes so they themselves become tourist attractions!
Also read: How I Travelled 7 Days to 4 Cities in Japan: Itinerary & Tips for Filipinos
BONUS: Somehow you'll always find yourself wanting to come back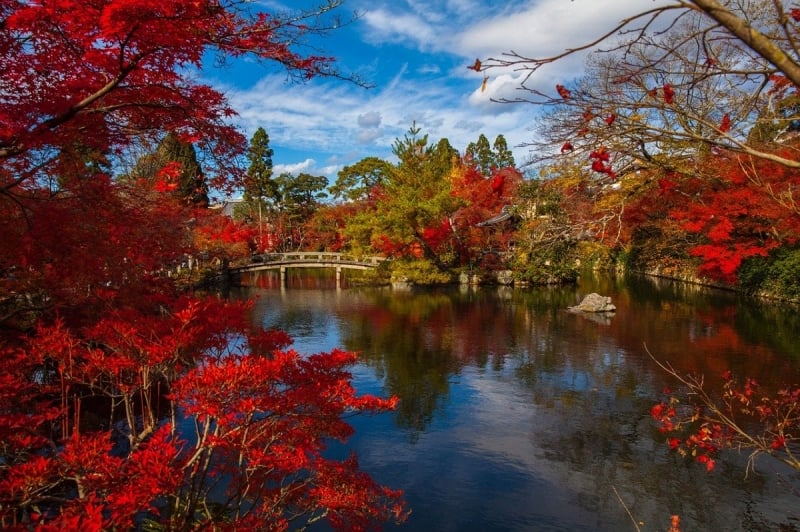 As you can see from this list, there are many things that Filipinos love about Japan. I've come to develop deep fondness for the country for these very same reasons, too! Fact: We always find ourselves already wanting to come back as soon as our trip ends. But I guess that's just how it is when you fall in love with a destination, especially one that has given you every reason to return.
Are you one of the many Filipinos who love Japan? Share your Japan photos with us and tag us @tripzillaph! If you haven't visited the Land of the Rising Sun yet, perhaps now is the time to get planning. Japan has been embracing the tourism boom from the Philippines, so having your visa approved may not be as nerve-wracking as you think. Good luck and happy travels!