I'm all for women empowerment and gender equality, but let's face it—when it comes to travelling solo, it's an adventure that's a bit more difficult for the ladies to pull off.
There are so many things to consider when you're a Pinay on a solo flight. Is it safe? What if our luggage gets TOO heavy? Am I going to be comfortable staying in a mixed dorm? There really is a lot to plan and ponder on. But for many Filipinas travelling to a foreign country, they say there's a perfect place to get started if you want to master the art of going solo—Japan.
Also read: How I Travelled Solo In Japan For 5 Days: Budget & Tips For Filipinos
A dream destination for many jet-setters, the Land of the Rising Sun has a lot to offer to a solo traveller of any nationality and gender. Here's why it's a must-visit for Pinays with a penchant for exploring the world on their own.
1. Japan is safe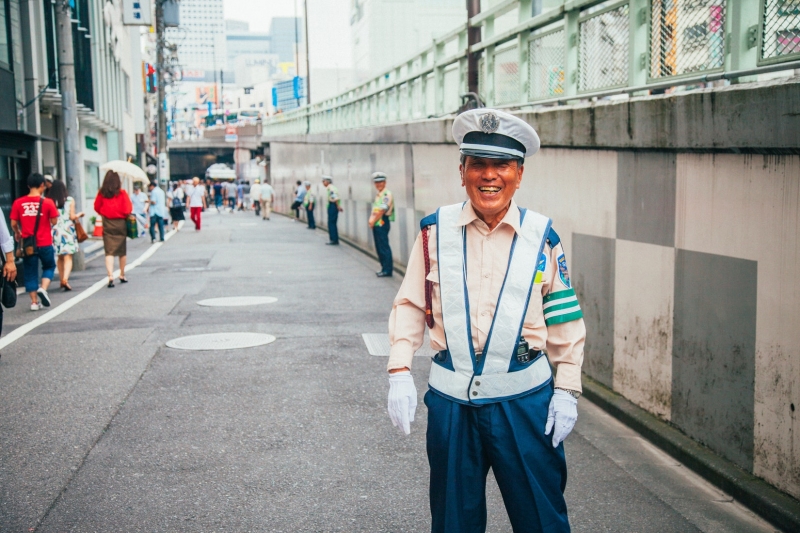 Whether they're alone or they come in packs, travellers will agree that Japan is generally known as a safe country. These days, the crime rate is pretty low. According to The Japan Times, the country's crime rate has hit a record-breaking low as the "number of thefts plummeted in 2017." Incidents of petty crime steadily declined after its peak in 2002, when 2.85 million cases of theft were reported that year. It's a stark difference compared to 2017's 915,111.
Plus, there are many stories of tourists who lose their belongings while on tour, but get them back with nothing missing. In the off chance that you'll have to leave your things unattended while you go to the washroom, you won't have to worry as much, too. But of course, it's wise to be more mindful of your things at all times when you're travelling solo.
2. Courtesy, honour, and respect above all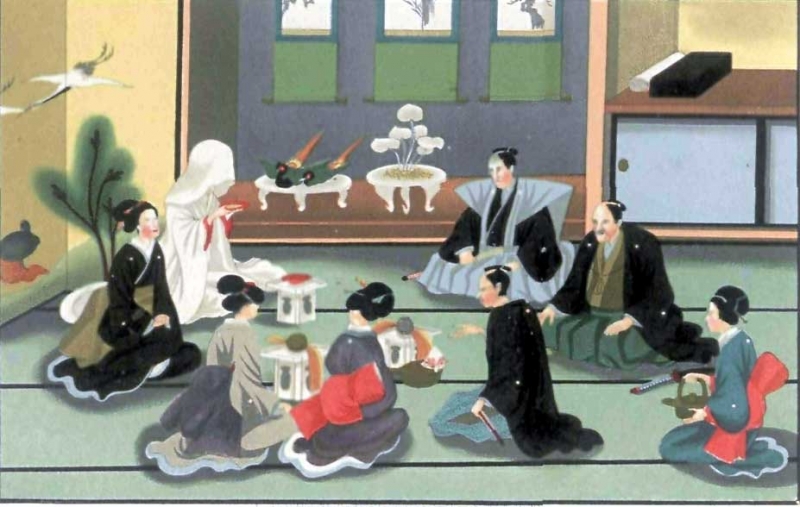 Honour and respect are two values that are deeply ingrained in Japanese culture, so you can trust that their code of conduct is strictly adhered to at all times in public places. This positively affects your experience in Japan, too. People actually stay in queue and wait their turn patiently—absolutely no pushing and shoving.
Also, if, in some countries, you have to dress a certain way in public, Japan generally respects self-expression and creativity so you don't have to be as conscious about what you wear. Just make sure you dress for the weather, though. And avoid roaming the streets alone late at night. Even if a place is known to be safe, you still shouldn't put yourself in any danger. Be vigilant and street-smart.
3. Women-only modes of transportation and accommodation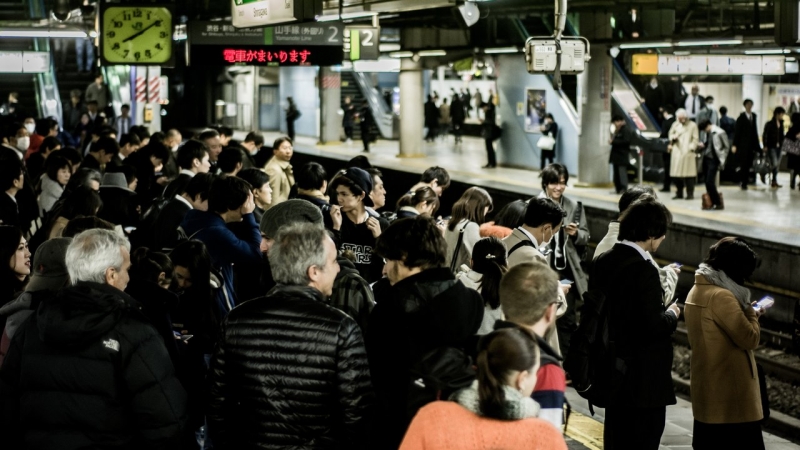 If you prefer women-only accommodations and modes of transportation, fret not. When boarding the Shinkansen, there's a train car dedicated to female passengers. Hop on an all-girls bus that takes you to Kyoto if you're going in that direction. There are even buses that offer Beaute Delux seats for female passengers, which are pink and cordoned off with a curtain for extra privacy. You may also opt to stay in hostels and capsule hotels with girls-only accommodations like Centurion Capsule Hotel, Nadeshiko Hotel Shibuya, and Bay Hotel Akihabara.
4. People will readily help tourists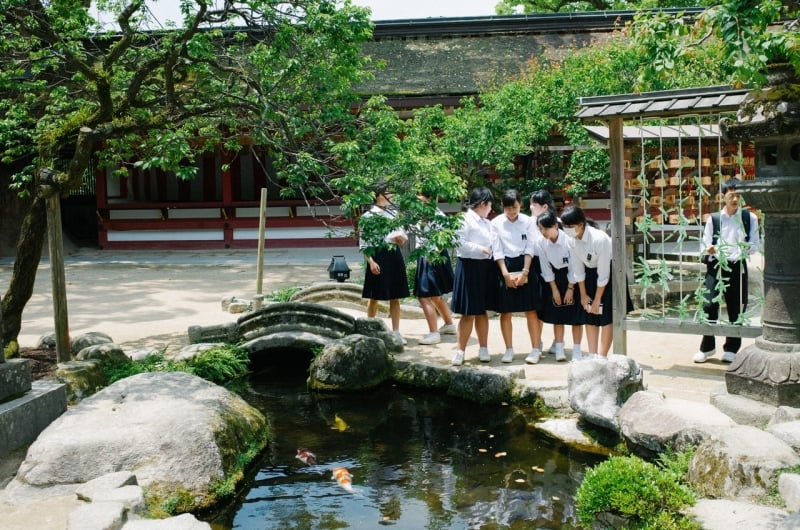 If you're lost or need assistance figuring out local terms, most locals are happy to help. Just a tip, though: Approach students if you have any questions, especially if your Japanese isn't that good. Despite the language barrier, English is taught in many schools so chances are it'll be easier to converse with youngsters. They tend to know their way around the city, too.
5. The complete onsen experience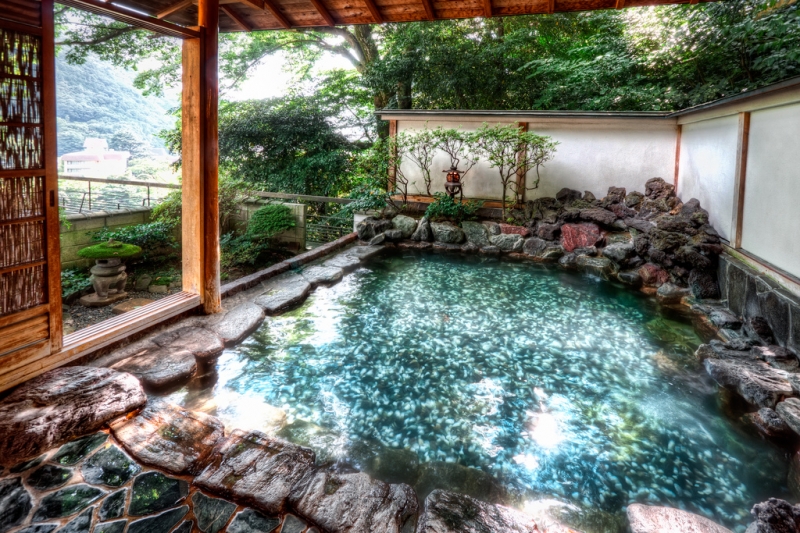 When in Japan, do as the locals do and try out a public bath or onsen. Just a heads up: Most Japanese public baths require you to strip down to your birthday suit. Don't worry, though. Although there are public baths that allow male and female customers to bathe together, most will have separate rooms for girls and boys. So you get the complete onsen experience, minus the hassle of being ogled by random men while butt naked.
6. Eating alone is common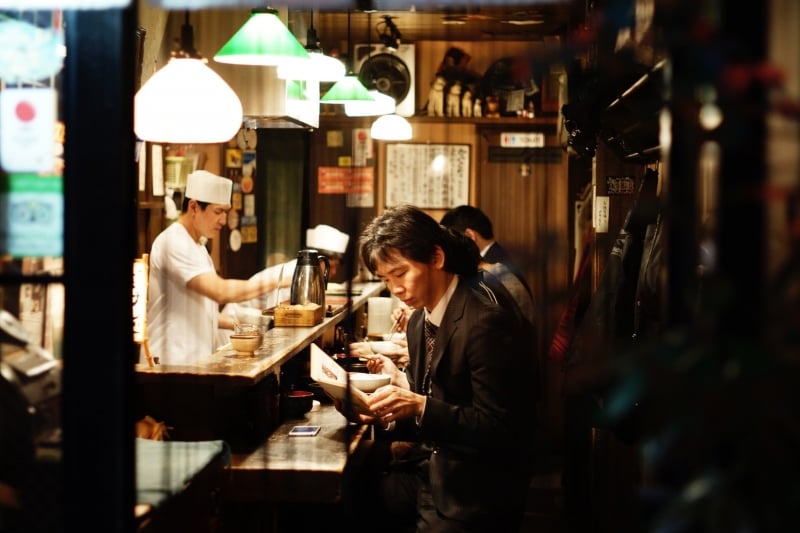 Unlike in the Philippines, where eating out is a highly social activity, it's common to see people eating alone in Japan, even in restaurants. Ramen houses and eateries usually have communal tables for solo customers who are looking to enjoy their meal in peace. You need not worry about nosy seatmates—most people are there to eat in quiet, too. And if you're not used to eating alone in a resto, there are many vending machines and convenience stores to choose from. You can just buy from there and eat where you're staying.
7. Shop on your own time, with tax exemptions to boot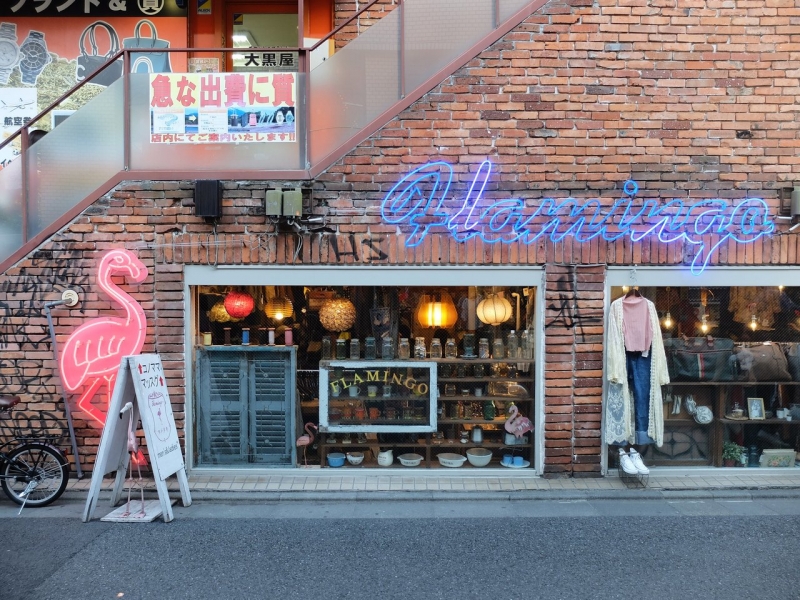 You know how it is when you're REALLY in the mood to shop non-stop, and you limit your time instead because you don't want to keep your companion(s) waiting? Well, when you're travelling alone with an itinerary you can adjust, you won't have to think of anyone else but yourself. You have sole control over how long you shop, where you shop, and what you shop for. This is a big perk. You are, after all, in the home of Uniqlo and countless 100-Yen Stores. Also note that Japan has shops that take part in its tax exemption program for foreign visitors, which you can apply for.
8. Start an authentic Japanese skincare routine
You'd notice it immediately while walking the streets of Tokyo and other nearby cities—Japanese ladies have such nice skin. No, you don't have to follow exactly what locals do to maintain baby-soft, poreless skin, but think of all the Japanese beauty products and makeup brands that'll be accessible to you during your stay in the country. Most of them are holy grail-worthy; many brands have cult followings. Think Shu Eumura, Shiseido, Kanebo, Canmake, K-Palette, Kate Cosmetics, Majolica Majorca, Naturactor, DHC, and the list goes on. We suggest hoarding. And lots of swatching and sampling. Nobody will tell you to hurry up this time around.
9. Locals go solo all the time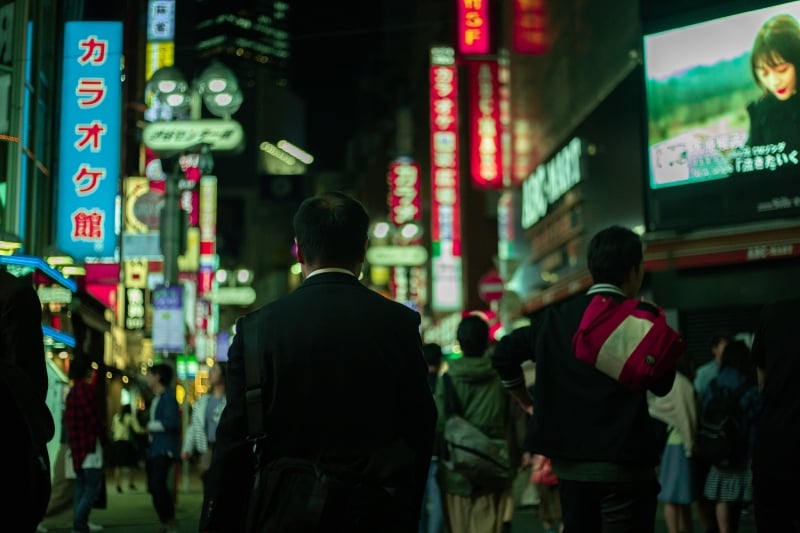 It's also generally normal for women to be walking around the city on their own, so you won't feel too left out while travelling alone, too. Most of them make their way home from work or school, or even the market unaccompanied.
10. You can have heavy luggage delivered to your next destination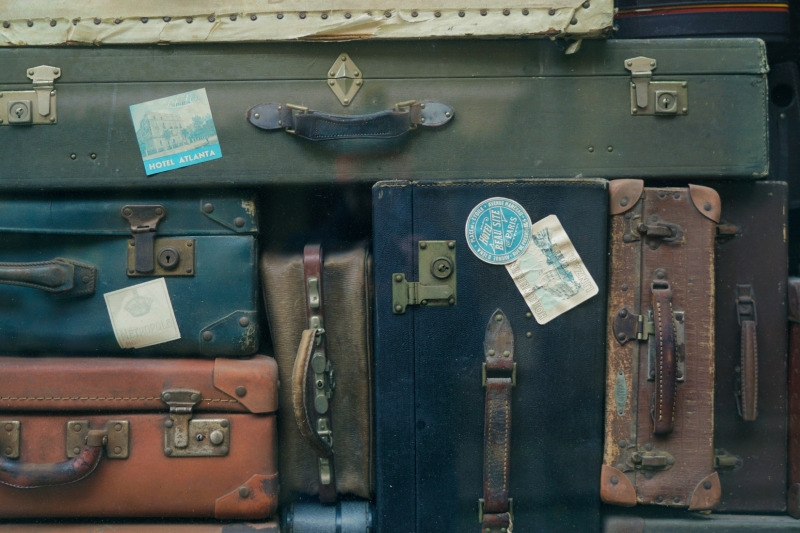 If you're visiting more than one city or region and it's getting too cumbersome to lug your suitcase around, a door-to-door service called Takuhaibin Delivery is your best bet. They can transport your luggage to your next destination so you can enjoy travelling without being slowed down by heavy bags.
11. Japan is a haven for hobbyists—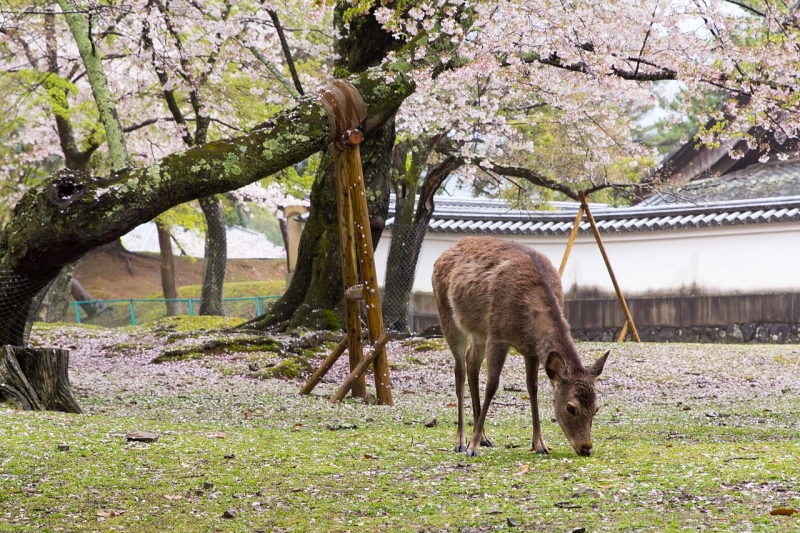 —so you'll never be bored even when you're almost always left to your own devices. We assure you, alone time has never been this fun. You're in the land of all things kawaii, after all. If you're an animal lover, visit Cat Island, Nara Deer Park, or Fox Village. Into cooking and baking? Pass by Tokyo's Kappabashi Street, also known as Kitchen Street. Ginza, Shibuya, and Shinjukui are the places to explore if you live and breathe fashion. There are many cafes to hang out in and even studios to rent and shoot in if you're into serious cosplay and studio photography. Are you a plant parent? Check out Omiya Bonsai Village or make sure to book a trip to Japan in time for Hanami or the Cherry Blossom Festival. And if you're into alcoholic beverages, you can study how sake is traditionally made.
The next time you're planning a vacation in Japan and your barkada just can't seem to settle on a date, consider booking a solo trip. You already know Japan's the perfect place to be comfortably alone, and some quality me time is what you might just need.
Also read: Solo In Japan: 13 Days & 7 Cities For Less Than ₱50K