There's just something special about the holidays, which is why we love everything that reminds us of Christmas. We set up our Christmas trees as early as September. Starry lights and parols light up the streets. Everywhere we look, from houses to malls, we are reminded that Christmas is coming. Even our favourite coffee shops celebrate the festivities with us. In the spirit of giving, we lined up our best-loved holiday drinks for you to taste before this season ends.
Starbucks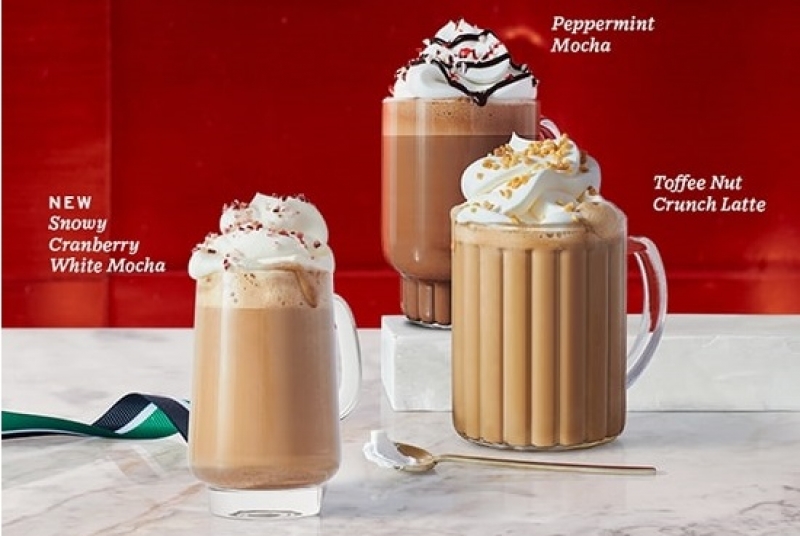 Everyone knows about Starbucks. It has our most awaited holiday drinks — the toffee nut crunch latte and the peppermint mocha — and we just look forward to these drinks every end of the year. This year, the coffeehouse has also generously released the Snowy Cranberry White Mocha — "a delectable blend of roasty espresso, velvety steamed milk, toasty white chocolate sauce topped with whipped cream and cranberry sugar sprinkles."
The Coffee Bean and Tea Leaf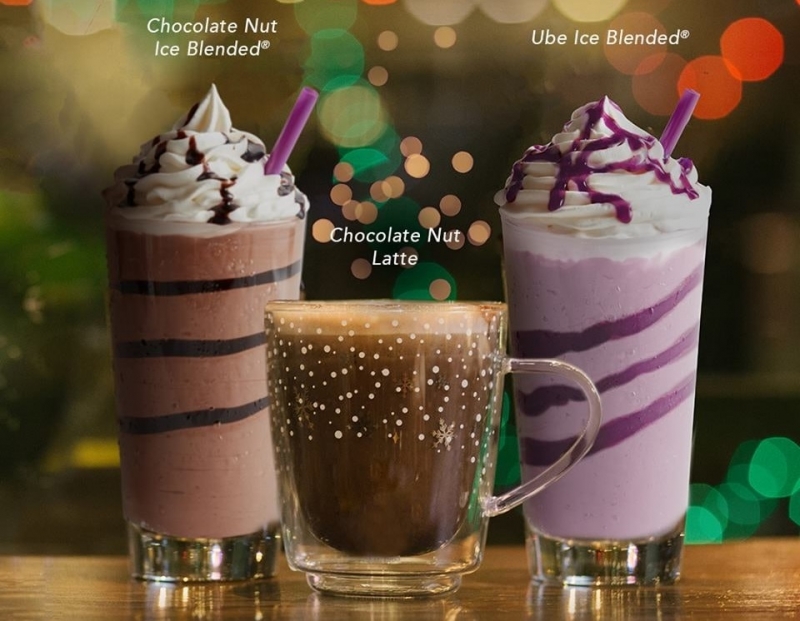 Joining the ranks of Starbucks when it comes to holiday drinks is The Coffee Bean and Tea Leaf. For Christmas, the coffee shop whipped out the classic taste of chocolate and peanut in the form of Chocolate Nut Ice Blended and Chocolate Nut Latte. It also celebrates the Pinoy taste with Ube Ice Blended — reminiscent of the traditional puto bumbong, don't you think?
Costa Coffee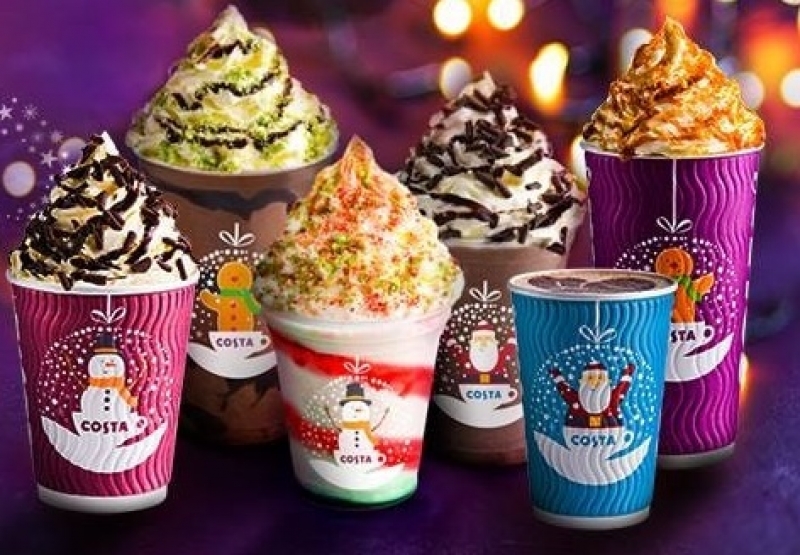 If you haven't tasted Costa Coffee's Billionaire's Hot Chocolate, you're missing out on your holiday-drink-filled life. It's rich chocolate flavour makes you want to snuggle up to Santa and listen to Christmas stories all night. Costa Coffee also offers a few more holiday drink choices including the Salted Pistachio Mocha Frostino, the Hazelnut Chocolate Frostino, the Golden Hazelnut Frostino, and the Candy Cane Frostino.
Seattle's Best Coffee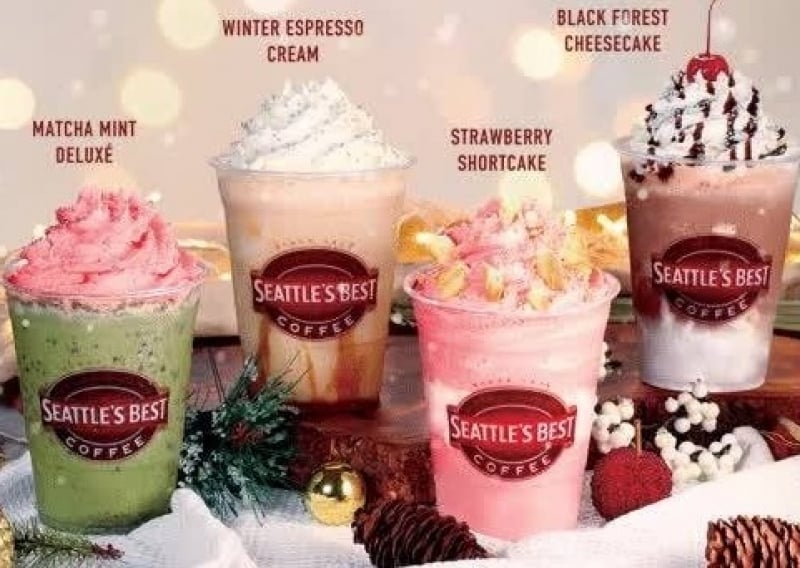 Seattle's Best Coffee has four holiday surprises for us — the Matcha Mint Deluxe, the Winter Espresso Cream, the Strawberry Shortcake, and the Black Forest Cheesecake. These sugary drinks are heaven-sent, especially for the sweet tooth, as all of them resemble the flavour of our beloved cakes.
Bo's Coffee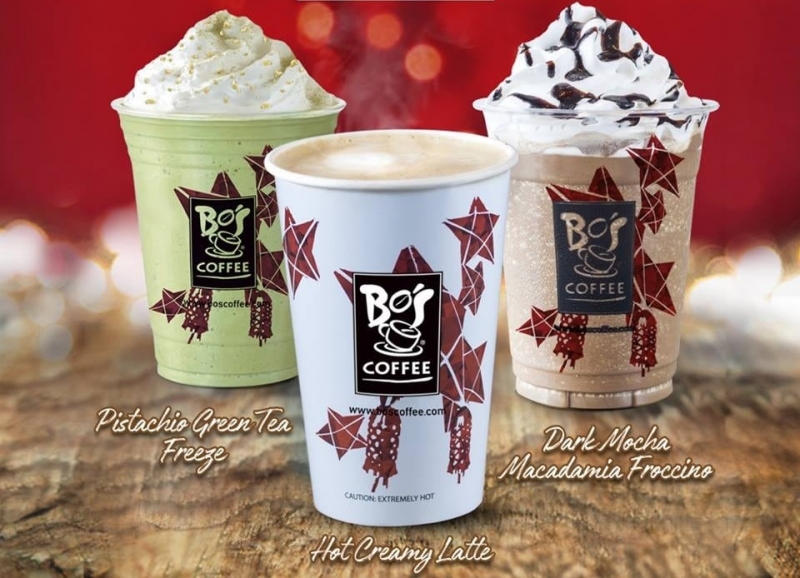 What better way to celebrate Christmas by giving back — while drinking your favourite hot beverage? This is exactly what you're in for with Bo's Coffee. Patronising our Filipino farmers, Bo's Coffee makes sure to hand us only the best local drinks — the Pistachio Green Tea Freeze, the Hot Creamy Latte, and the Dark Mocha Macadamia Froccino —  to warm up our holiday spirits.
Coffee Project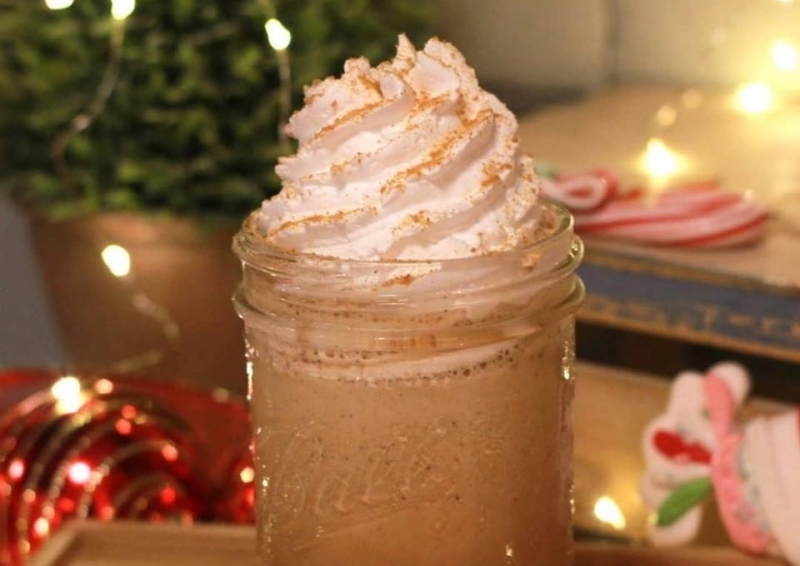 Coffee Project is fastly growing and earning the love of caffeine-holics and of people who simply love an adorable coffeehouse. This Christmas, the café also offers equally lovable holiday drinks under the flavours of the Toffee Nut Streusel, the Gingerbread Cookie Cheesecake, and the Winter Mint Mocha.
Tim Hortons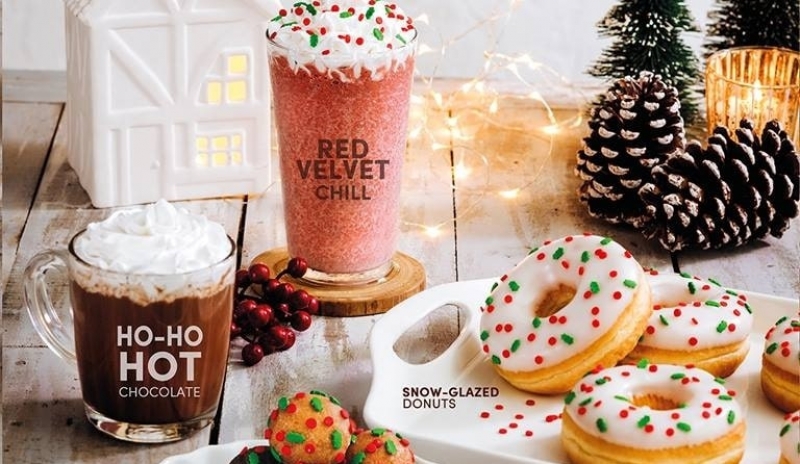 This Canadian coffee chain greets us a Tim HoHoHorton Merry Christmas with its Christmas staples, the Red Velvet Chill and the Ho-Ho Hot Chocolate. Paired with the snow-glazed donuts, the holiday sweetness of these goodies are the perfect flavour for the yuletide season.
Serenitea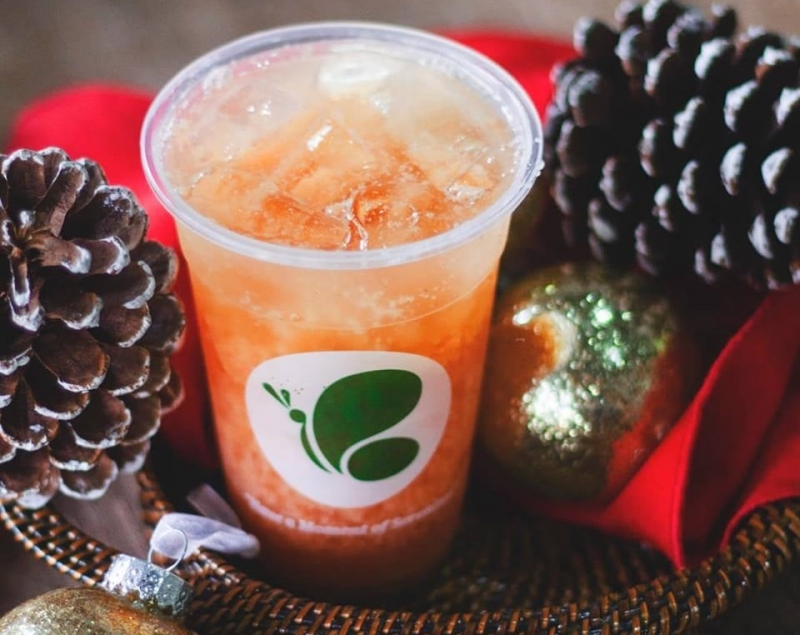 Would rather have milk tea than coffee? You're not alone. And, lucky for all milk tea lovers, Serenitea recognises your need for a holiday treat. With the Twin Taro Supreme, an ice blended taro drink, and the Taro Brown Sugar Supreme, a milk tea variant of our ever favourite halo-halo, milk tea lovers can enjoy the holidays just as much as coffee drinkers can.  
Also read: Something to Sip On: 10 Underrated Milk Tea Places in Manila
TWG Tea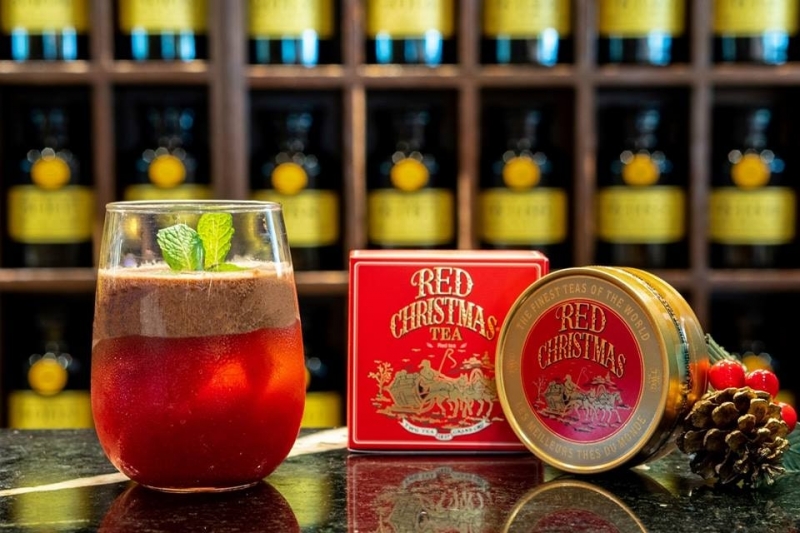 Who said titas-at-heart can't enjoy a holiday drink? The classic tea brand, TWG Tea, actually offers a Christmas special drink as well. The Red Christmas Tea is decaffeinated and theine-free, meaning it's practically the best night drink you can have if you're excited for your long weekend slumber.
Also read: A Hearty Food Crawl: 12 Manila Restaurants That Have Touching Advocacies
Nothing beats cosy December nights with good company and a heartwarming holiday drink. Make sure to keep this list in mind this season. Merry Christmas!