Every Filipino knows that more than the colourful parols, holiday carols, and mouthwatering hamon, the true essence of Christmas lies in the spirit of giving. Staying in touch with the yuletide tradition, we can intentionally make our next food trips purposeful. Here are some restaurants and cafés around Manila with advocacies you can support during your next food crawl.
1. AdvoCafé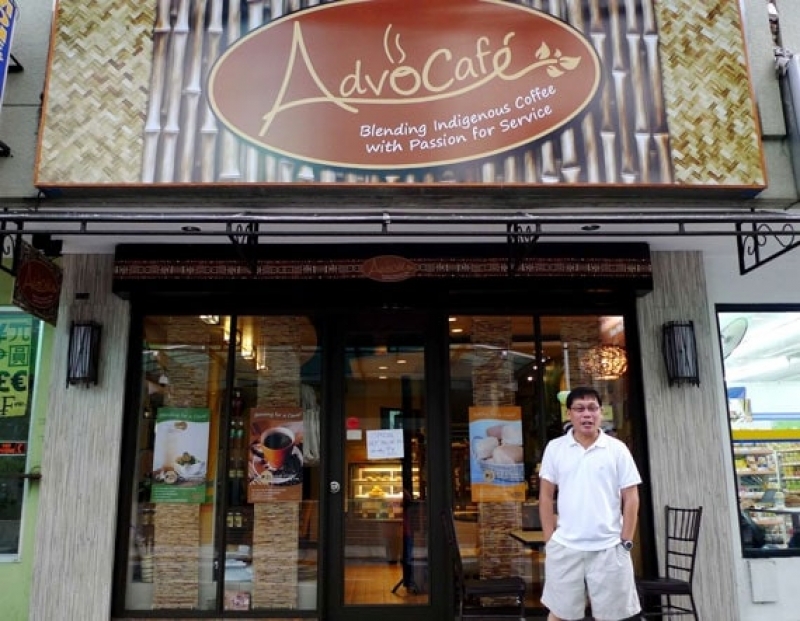 Its mere name gives its nature away — AdvoCafé packages advocacy in a quaint coffee shop. A non-profit social enterprise, this café donates all its net proceeds to different initiatives that benefit indigenous peoples. Alongside their programs for education and livelihood, AdvoCafé also supports an eco-friendly process of coffee production.

Address: Ground Floor, Rhn Magsaysay Commercial Complex, Dr. F. Quintos Street, Malate, Metro Manila
2. Puzzle Gourmet Store & Café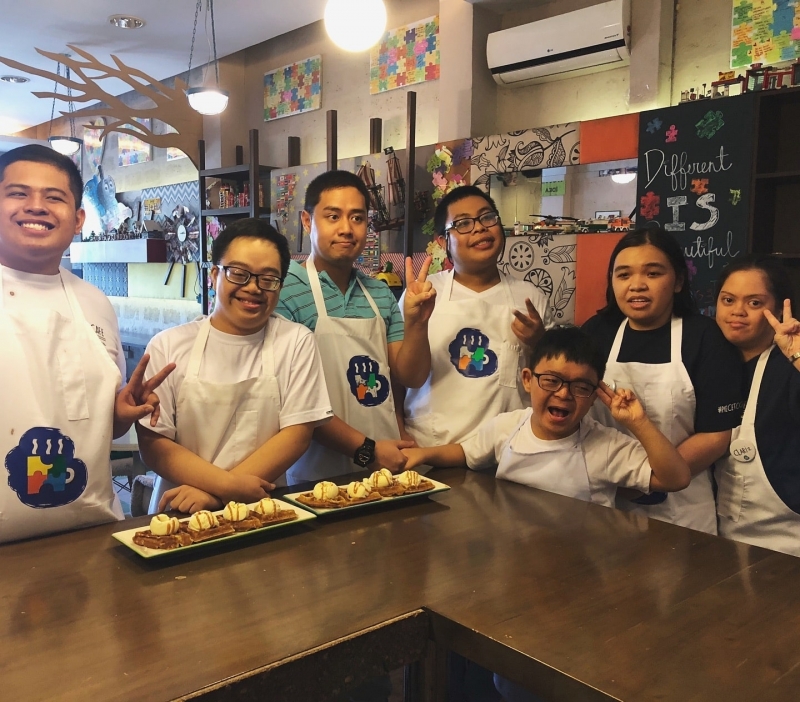 Behind the Instagram-worthy aesthetic of Puzzle Gourmet Store & Café lies a surprising story. Each detail of the shop actually exhibits the quirky taste of Jose Canoy, a young man with autism. Aside from the brightly coloured ornaments that adorn the wall of Puzzle, it's the vibrant character of the staff with special needs that manage to interestingly tie the place together.
Address: 1 Comets Loop, Blue Ridge B, Quezon City, Philippines 1109
3. Half Saints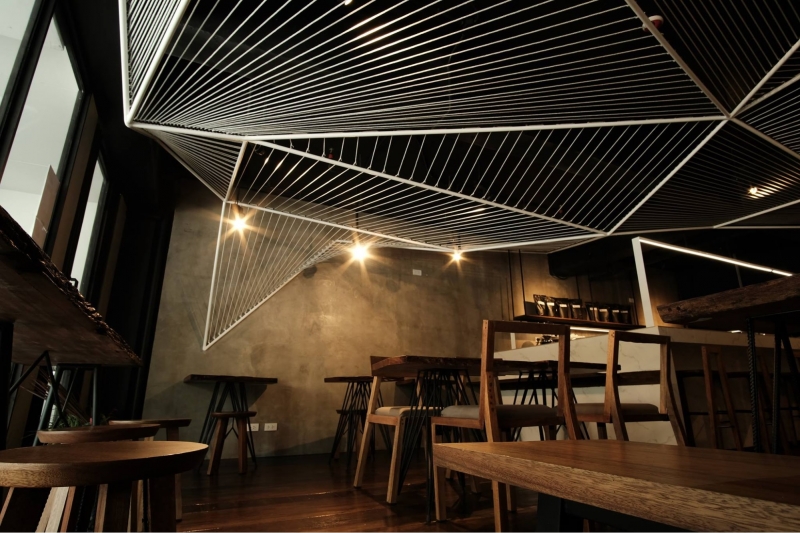 As a traveller herself, owner Christine Roque created a menu inspired by the different flavours she's tasted from the islands of Luzon, Visayas, and Mindanao. Aside from the diverse food items, Half Saints pays tribute to the indigenous peoples community by sourcing all its ingredients from local suppliers.
Address: G/F The Ignacia Place 62 Sgt. Esguerra Ave., Quezon City, Philippines
4. Van Gogh Is Bipolar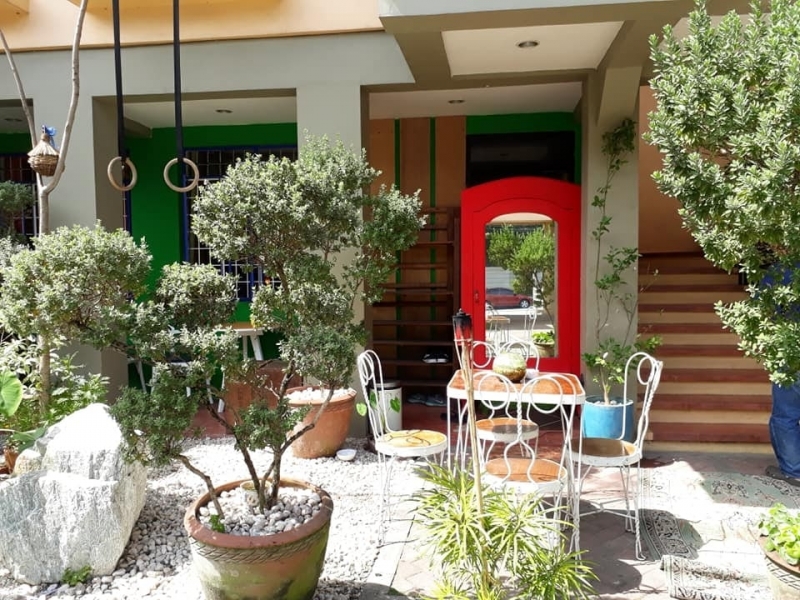 It isn't a secret that Maginhawa is a gift to the foodie community, but more than that, it's actually also a haven for the struggling. Employing staff that have mental health issues themselves, Van Gogh Is Bipolar dedicates its space to anyone who needs good food and maybe even a shoulder to cry on.
Beyond their warm services, the restaurant extends its advocacy through having psycho-social sessions that support people with mental health issues. It also encourages customers to bring pre-loved items that they'll donate to the needy. With a heart for the less fortunate, Van Gogh Is Bipolar allows street children to dine in the restaurant for free.
Address: 154 Maginhawa St., Sikatuna Village Diliman, Quezon City
5. Cat Café Manila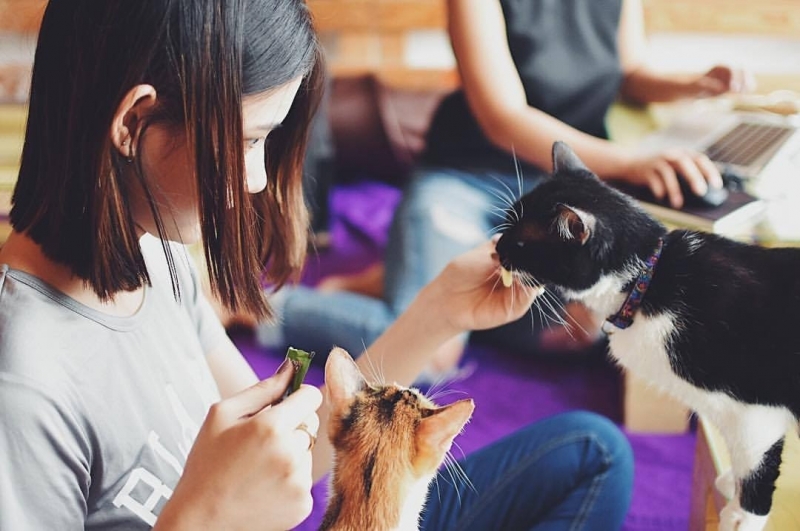 Since the rise of pet cafés, animal lovers have been enjoying their cups of coffee with their favourite furry companions. But, Cat Café Manila takes pet love up a notch. Not only does it let customers dine with cats, it also offers their "puspins" felines up for adoption. In partnership with CARA Welfare Philippines, Cat Café Manila makes sure that the gentle felines find some warm owners to take them home.
Address: 2nd Floor, 189 Maginhawa St. corner Makadios St., Sikatuna Village, Quezon City, Philippines 1101
Also read: 7 Most Adorable Pet Cafés Around Manila
6. Gourmet Gypsy Art Café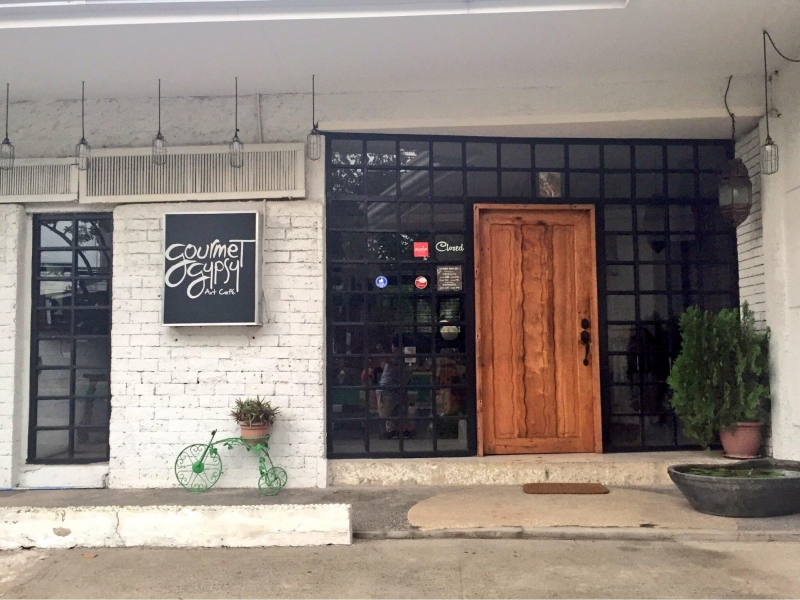 Along Roces Avenue, you'll find an endearing restaurant graced by unique furniture and art pieces. Established by Chef Waya Araos of Open Hand School for Applied Arts and as a vocational school for young adults with special needs, the place serves as a transition lab for the students to put their skills to the test. Its menu offers a wide variety of global flavours — including Asian, Mediterranean, and American cuisines — straight from the hands of a travel enthusiast.
Address: 25 Don A. Roces Ave. Brgy. Paligsahan, Quezon City, Philippines 1103
7. Elait!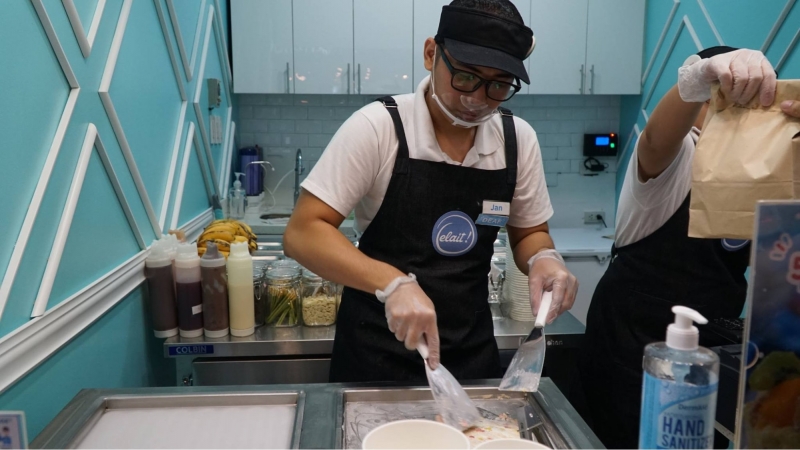 In this silent ice cream shop, "deaf" is a label worn with pride right below the name tags of its servers. Having partnered with the College of Saint Benilde's School for the Deaf, Elait! hires deaf people who've missed job opportunities, that they're qualified for, just because of the discrimination against people with special needs. Aside from employing staff who are deaf, Elait! also serves creative infographics to educate customers about sign language and deaf sensitivity.
For their branches, check out their account.
8. Earth Kitchen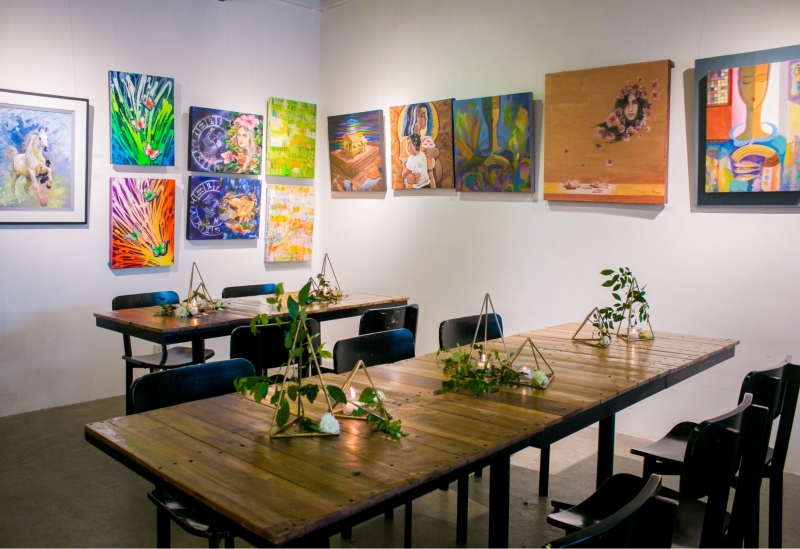 Dedicated to supporting small businesses and indigenous communities, Earth Kitchen sources their ingredients from all around the Philippines. Meaning, local fisherfolks and farmers benefit largely with every purchase made from the restaurant. Its menu boasts of organic and fresh ingredients free from chemicals and synthetic flavouring.
Address: Lot 10 B-10 Katipunan Ave. Ext., White Plains, Quezon City
9. Helping Hands Café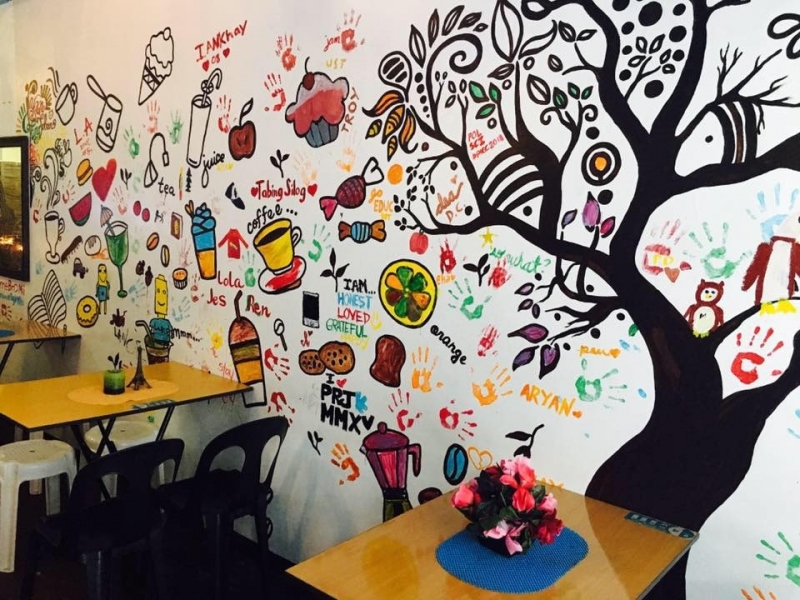 With the mission to dispel the stigma against people with special needs, Helping Hands Café proves that everyone with a good heart can serve people excellently. Owned by Lorie Anthony Ortiaga, who has a burning passion for the differently-abled community, the specialty café prides itself in the warmth of its servers as much as its refreshing beverages and hearty meals.
Address: Unit 148 Manila Residences Tower II, Taft Ave, Manila, Philippines 1210
10. The Giving Café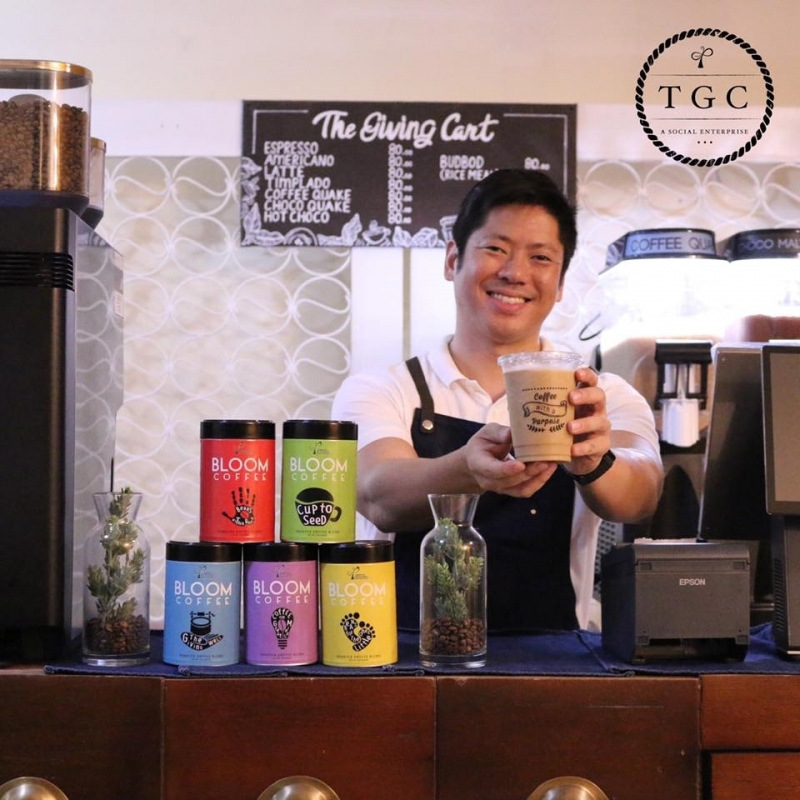 As you walk into The Giving Café, you'll instantly find yourself marveling at the Filipino-inspired interior. These details are in line with the café's advocacy to bring tribute to the Philippines through beauty and flavour. More than its stunning decor, you'll find several variants of its "Bloom Coffee" that cater to the different needs of coffee farmers — potable drinking water, livelihood programs, mosquito nets and vaccines for the children, and an educational assistance program.
Address: Sheridan corner Pines Streets, Mandaluyong, Philippines
11. Hustle Café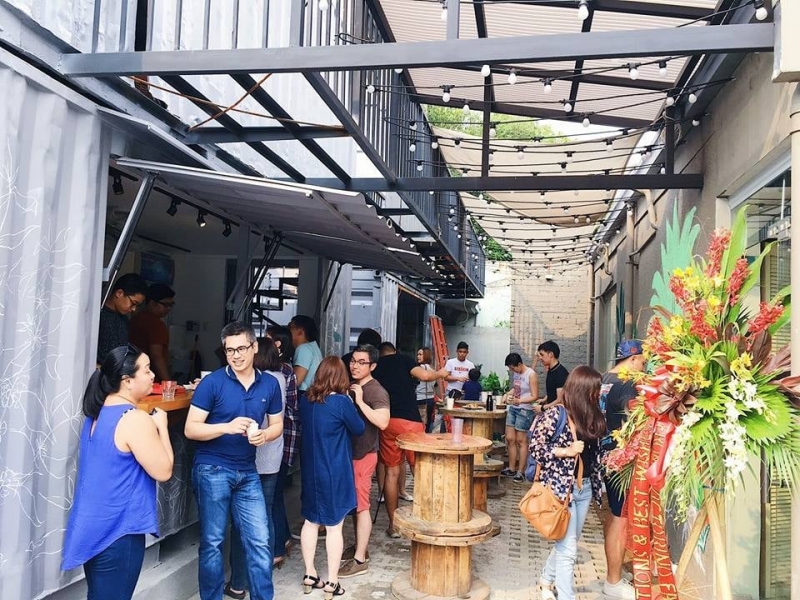 The out-of-school youth have a special place in Hustle Café, a specialty coffee shop that runs an internship program for young adults who can't afford to finish schooling. Located in a shipping container, its interesting space provides delightful grub for people on the go.
Address: 94 10th Ave Cubao, Quezon City, Philippines
12. Restaurants Against Hunger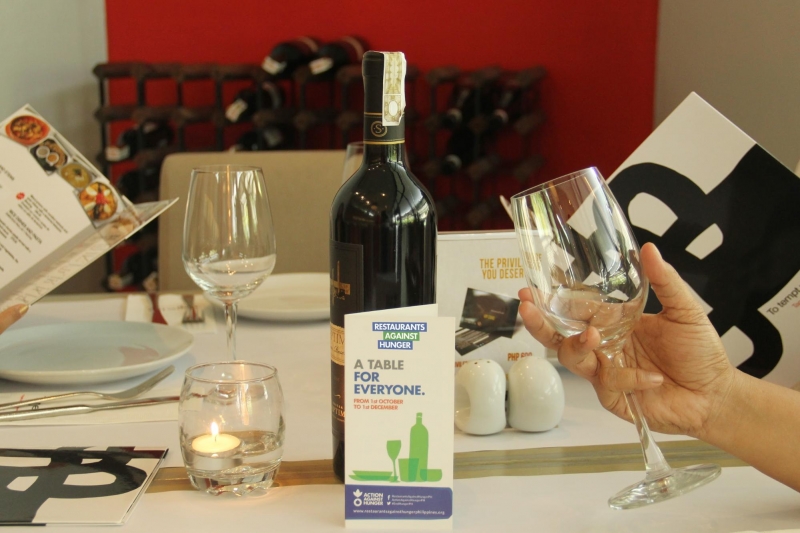 Unlike the rest of the items on this list, Restaurants Against Hunger is actually an initiative by Action Against Hunger to fight malnutrition in the country. Restaurants that take part of the campaign choose special dishes from their menu. Once the dishes are ordered, a portion of the profit goes to the projects of the organisation.
As of the writing, 171 restaurant branches have taken part in the campaign. You may find the complete list of restaurants when you visit their Facebook, Instagram, Twitter, or Youtube accounts. You may also check out their website here.
Also read: Something To Sip On: 10 Underrated Milk Tea Places In Manila
Giving back has never been this easy. What are you waiting for? Start the yuletide tradition early and visit these advocacy-driven restaurants now.