In Pinoy movies, the actors aren't the only stars; the shoot locations are just as iconic. Many local romcoms also serve as an ode to a particular place — whether it's a whole city or a small spot.
It's in these locations that the characters live their lives, encounter romance, and maybe, just maybe, find their happy ending. Whether you're single, taken, or something in-between this Valentine's season, visit some of these interesting destinations all over the country for a dose of #feels. And while you're at it, why not reenact the actual scenes as well?
Also read: 10 Filipino Movies That Will Inspire You to Travel the Philippines First
1. Kiltepan Viewpoint – Sagada, Mountain Province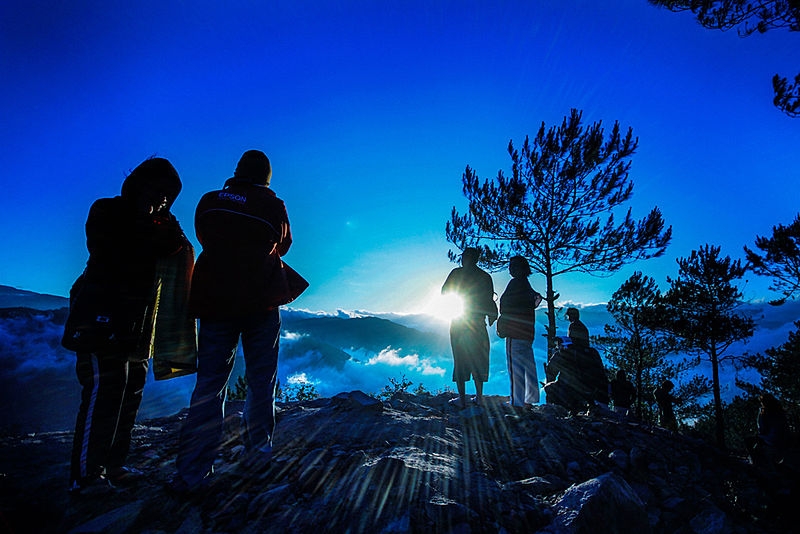 This scenic hilltop became an overnight success a few weeks after That Thing Called Tadhana premiered in cinemas nationwide. Since then, hundreds of tourists flock here every year to pull an Angelica Panganiban. In one of the top Pinoy movies of 2015, her character Mace practically started the trend of screaming your heart out from a cliff. Pretty therapeutic romcom stuff, I guess. And if you bring along a cute guy à la JM de Guzman whom you just met, then all the better! 
2. Bellini's Italian Restaurant – Cubao, Quezon City

Some people know Bellini's as one of the best authentic Italian restaurants in the Metro. Others know it as an establishment owned by a former Italian paparazzo, which sounds pretty cool, doesn't it? But many diehard Pinoy romance movie fans remember it as the setting of an iconic scene in One More Chance. You know, that scene where quintessential sadboi Popoy (John Lloyd Cruz) snaps, "Bash, hindi mo ba alam 'yung three-month rule?" Calm down, bro, we just want to enjoy the delicious pasta. 
3. University of Santo Tomas – Sampaloc, Manila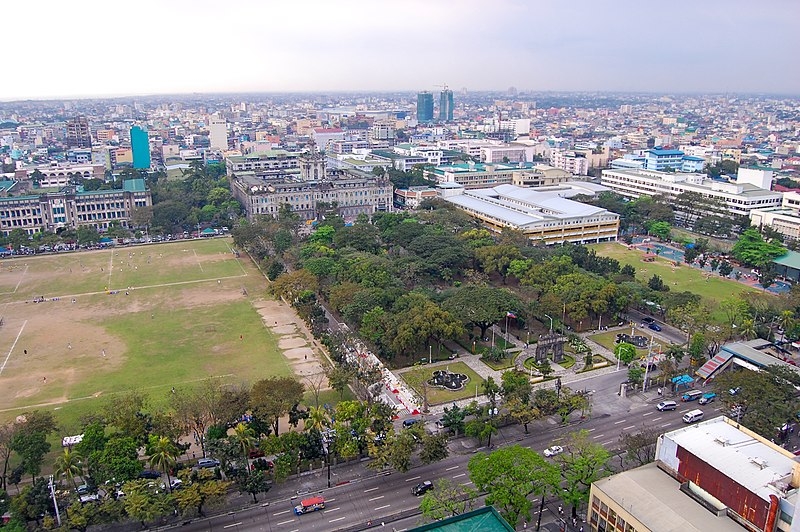 On a different note (but yes, we're still talking about One More Chance), UST takes centre stage as the starting point of Popoy and Basha's (Bea Alonzo) college romance. It's also where that bittersweet second-to-the-last scene took place. The star-crossed lovers parted as friends before Popoy left for an overseas job. Needless to say, a lot of tears were shed on this university soccer field. Hay, what is it with university nostalgia in Pinoy movies? 
4. Parish of the Immaculate Heart of Mary – Antipolo, Rizal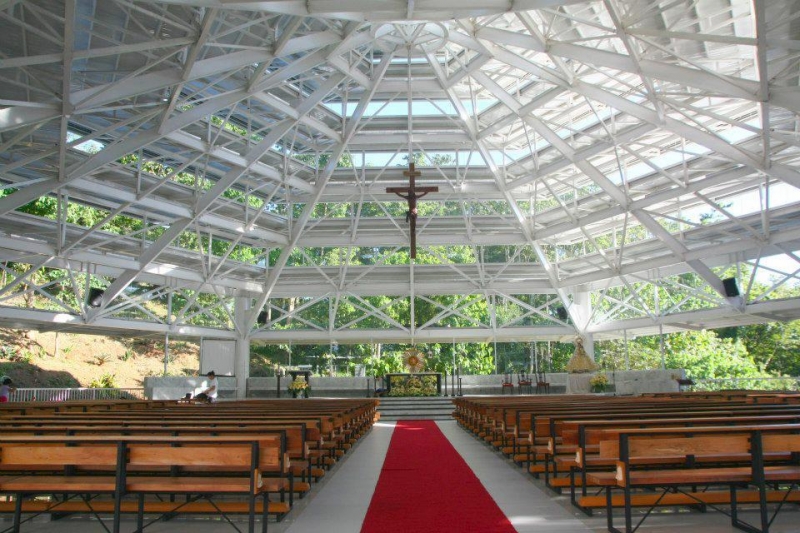 In the sequel titled A Second Chance, Popoy and Basha tied the knot inside this elevated open-air church. On the night before their wedding, they also met up here and talked longingly about their future ahead. Yep, despite the common belief that it's bad luck for the groom to see the bride before their wedding. I'm not saying that that's the reason why misfortunes befell on this couple eventually. But it's a possibility. Oh well, at least they still had a happy ending after everything! 
5. San Juan, La Union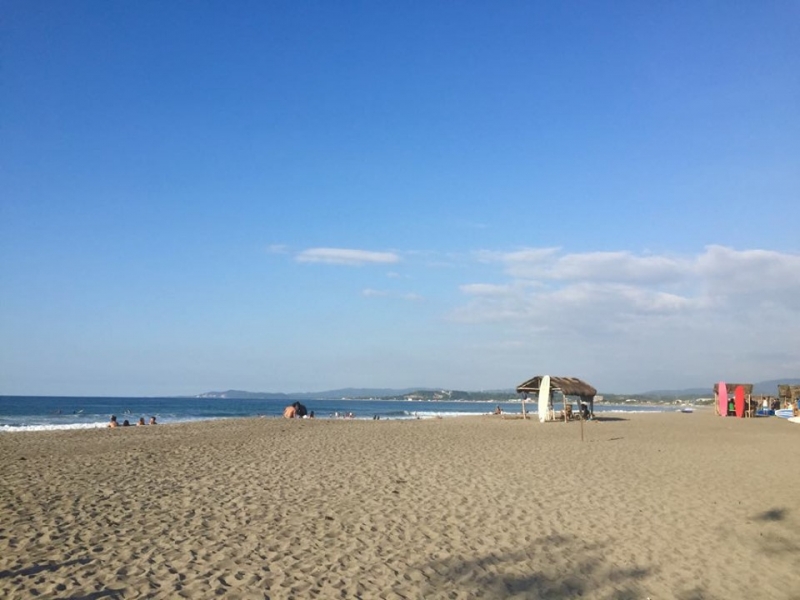 Confessing your feelings for your long-time best friend? While he pines for another girl (with a way fancier name)? And you're supposed to be having the time of your lives before college ends? This sunny surf town has, in fact, probably seen it all thanks to the indie romcom I'm Drunk, I Love You. It's one of the more recent Pinoy movies that show San Juan as the place to be for the young crowd. And don't even get me started on the surge of bagnet cravings we've all had, courtesy of Carson's (Maja Salvador) pre-dining cheer. Someone pass the vinegar, please. 
6. Bacolod and Talisay, Negros Occidental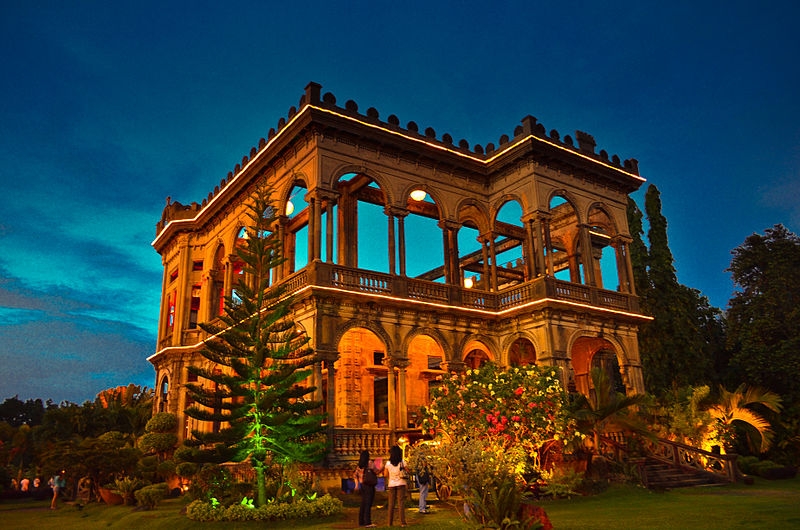 Much of the Pinoy movie Everyday I Love You harps on the picturesque city of Bacolod: from the sugarcane fields, well-preserved Spanish Era buildings, to its laid-back downtown. Audrey (Liza Soberano) is a starry-eyed old soul waiting for her haciendero boyfriend Tristan Gerald Anderson) to wake up from a coma. Enter career-driven Manileño Ethan (Enrique Gil), and you have a love triangle where you'll root for the new guy instead.
But the pivotal scene actually takes place in the neighbouring city of Talisay — specifically in The Ruins, the province's main attraction. With its perfectly lush gardens and romantic European-inspired manor, it's a mystery why there aren't more romcom scenes filmed here. 
7. Mount Kabuyao, Tuba, Benguet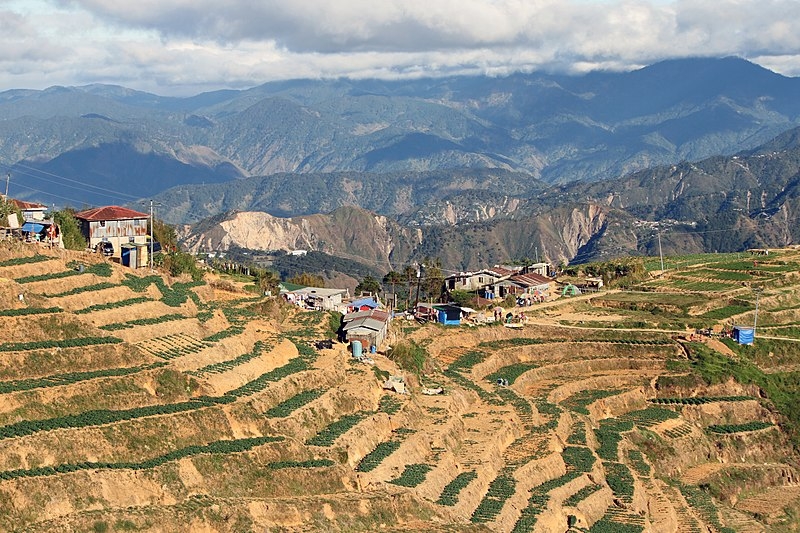 Any LizQuen fan would know that Forevermore is the teleserye that started it all for this loveteam. Most of the series takes place in the fictional Sitio La Presa, where the strawberry fields do seem to go on forever and more. (Please appreciate the double pun, I tried.)
The meet-cute happens when Xander (Enrique Gil) goes parachuting and ends up crashing into Agnes' (Liza Soberano) truck. This leads to Xander being forced to stay and work in the strawberry farm with Agnes to pay for the damages. The rest, of course, is LizQuen History. 
8. Bubba Lab – Marikina Heights, Marikina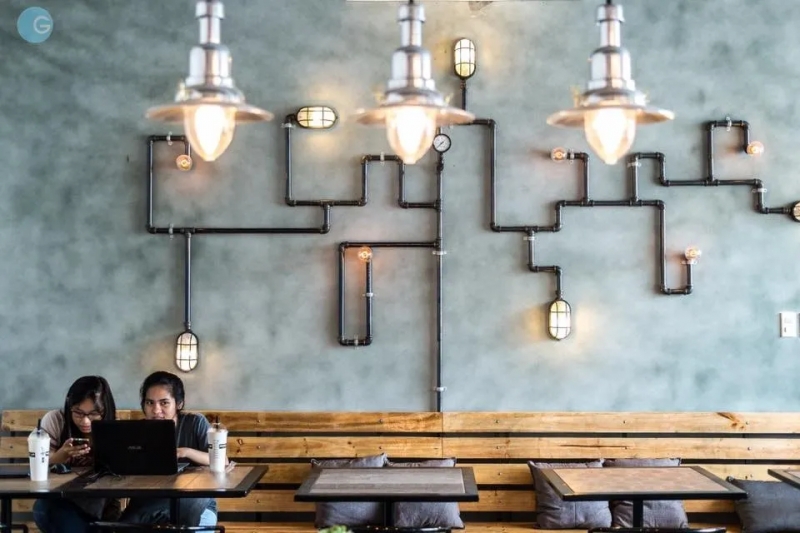 Though the focal scene of Meet Me in St. Gallen takes place miles away in Switzerland, there's a key moment that happened at this cosy Marikina café. It happens in the second half of this Pinoy movie, when Jesse (Carlo Aquino) and Celeste (Bela Padilla) meet again. Jesse gets a pleasant surprise when the barista calls a 'Katy Perry,' which is the name Celeste always uses in coffee shops. Admit it, we're all suckers for kilig coffee shop encounters — especially when it involves our grade school crush Carlo Aquino! 
Also read: Going on The First Date: 8 Places in Manila to Break The Ice
9. Kota Beach – Santa Fe, Bantayan Island, Cebu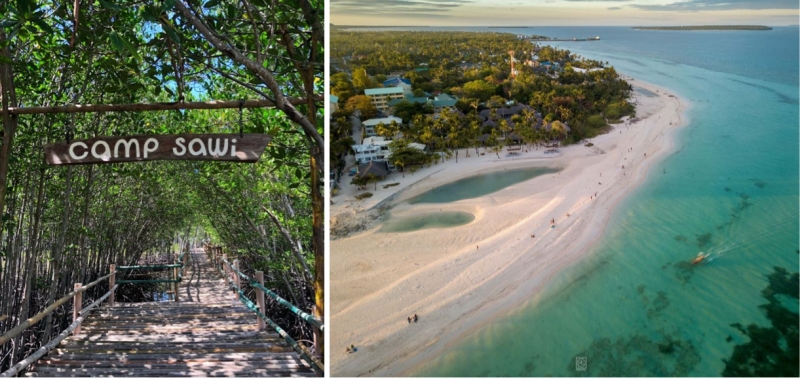 Whether or not you're heartbroken like the girls of Camp Sawi, this resort just might be the answer to (or at least temporary escape from) your worries. Even after the film shooting wrapped up, Kota Beach retained the "Camp Sawi" sign that boosted its popularity.
While it's not a boot camp for the broken-hearted in real life, the lush tropical scenery,  fine white sands, and crystal clear waters make up for it. From swimming and snorkelling, to biking around, you're in for a good time. Optional: dashing head coach-slash-chef. 
Also read: 5 Love Lessons One Can Learn From Travelling
10. Paco Park – Paco, Manila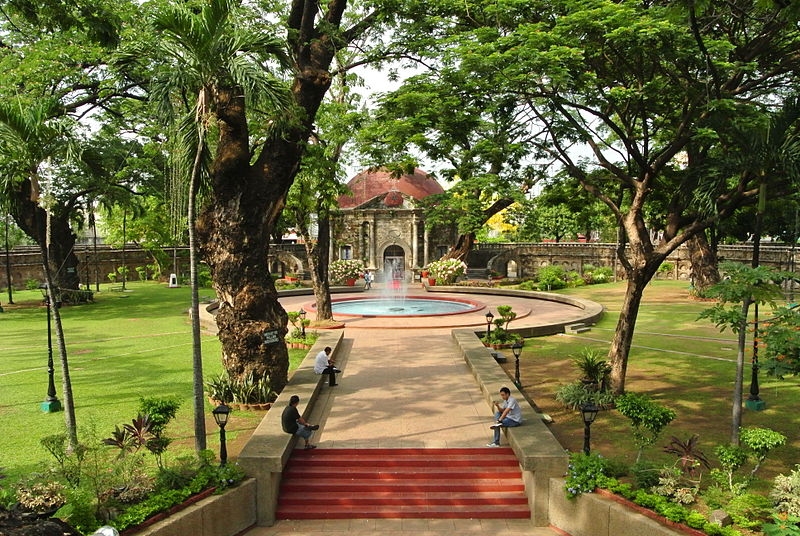 In case you didn't know, Toni Gonzaga had her big break after starring as a Piolo Pascual fangirl in an early 2000s Sprite commercial. Fast forward to 2014, this moment reached full circle when she played Ginny alongside Piolo's Marco in Starting Over Again. (And honestly, how many stars from Pinoy movies can say that they've done that?)
The earlier scenes feature a wide-eyed college Ginny, who has a huge crush on history professor Marco. One Valentine's Day, Ginny gathered the guts to confess her feelings, set in front of the iconic Paco Park fountain. I mean, how many college girls can shamelessly say, "Happy Valentine's Day, Sir! Next year, 'happy anniversary' na 'yan ha," and live to tell the tale (without regret)? 
11. Mount Mayon, Legazpi City, Albay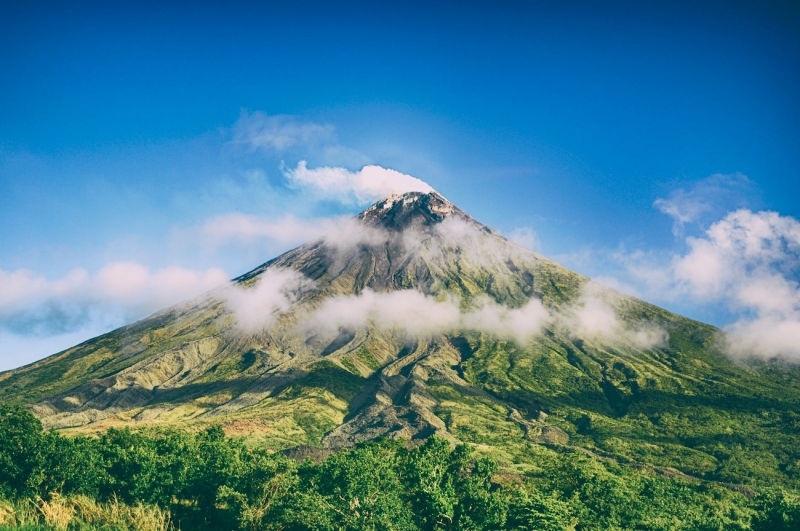 It's a tale as old as time: Nice Girl meets Bad Boy. Bad Boy strikes a deal with Nice Girl to make Popular Ex-Girlfriend jealous. Bad Boy and Nice Girl end up falling in love. But the online fic-turned-Kathniel blockbuster She's Dating the Gangster has a few more tricks up its sleeve.
Kenji (Daniel Padilla) takes Athena (Kathryn Bernardo) to see the Mayon Volcano, where he promises that they'll get married there someday. As far as romantic gestures go, it's hard to beat that moment set in the foot of one of the most majestic volcanoes in the world. 
12. Siargao Island, Surigao del Norte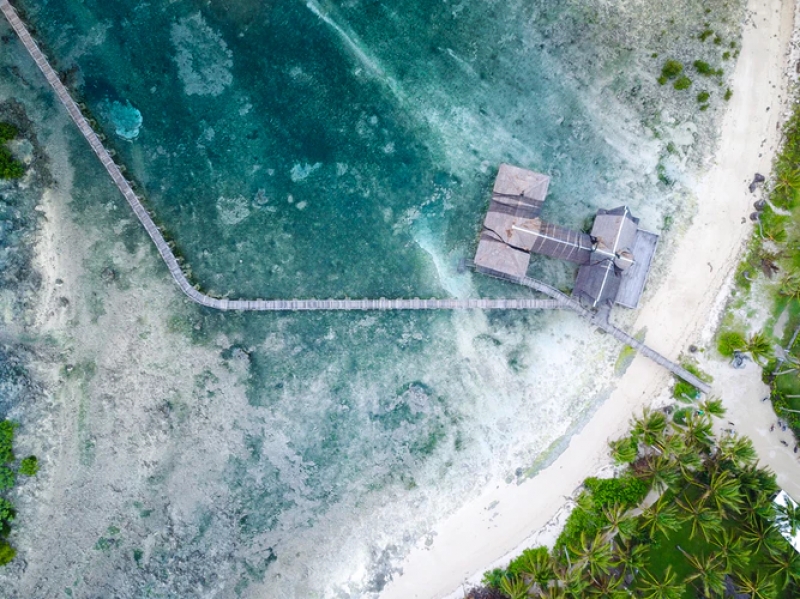 When life turns sour, the first instinct for many is to escape to a remote place where we barely know a soul. For some, the ideal escape is an island paradise — something that Siargao is known for and the eponymous movie delves into.
Laura (Erich Gonzales) and Diego (Jericho Rosales) meet on the plane to Siargao, each with a different agenda. Laura is on a self-discovery journey after turning down a marriage proposal, while Diego is on a homecoming mission to reconnect with his ex, Abi (Jasmine Curtis-Smith). More than a romantic story though, it's one of those Pinoy movies that could might as well be a tourism video. Its vivid cinematography is sure to induce wanderlust even among the most cynical. 
13. Makati Central Business District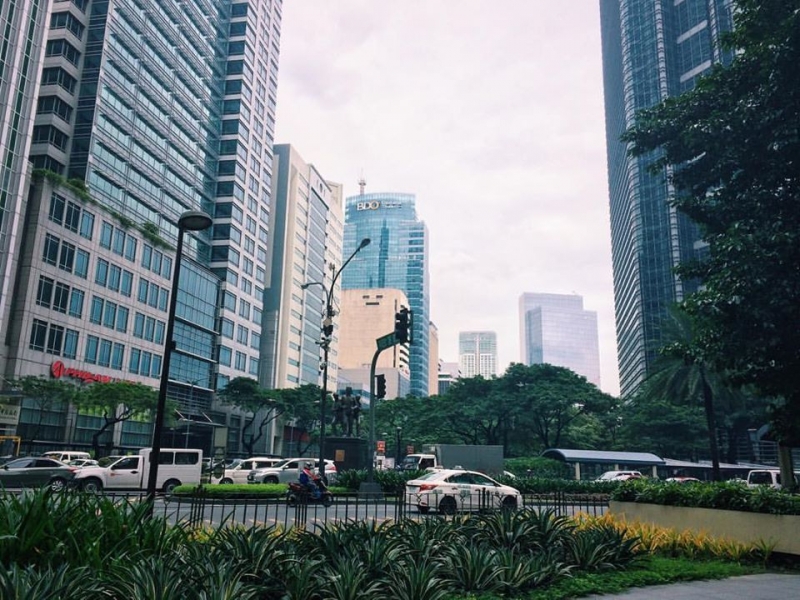 As someone whose first job was in a creative agency somewhere in Makati, I found the Pinoy movie Never Not Love You rather nostalgic. Its earlier scenes were shot mostly around Makati's bustling streets, and anyone who has ever been a fresh grad can relate to an extent.
Joanne (Nadine Lustre) is an ad agency trainee who meets Fil-Am graphic artist Gio (James Reid). Much of their falling in love happens around this district; from the neon-lined Makati Avenue, to the bustling Ayala underpasses, to the distinct streets of Legaspi Village. 
14. Bohol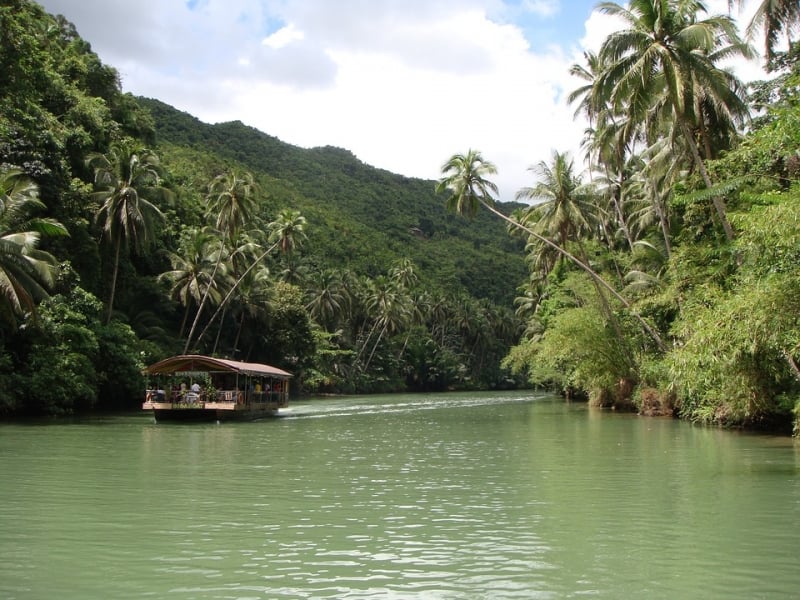 More than its pristine beaches, Bohol is known for its lush green landscape. This is especially true for the Chocolate Hills and Loboc River, two of the scene-stealing locations in Close To You — one of the hit Pinoy movies from the mid-2000s.
Manuel (John Lloyd Cruz) has been in love with his best friend Marian (Bea Alonzo) for years. Marian, however, still holds a torch for former classmate Lance (Sam Milby), who suddenly returns to the Philippines for a concert tour with his American rock band. What follows is a cheesy fangirl chase, also showcasing some of the country's top destinations along the way. 
15. Batanes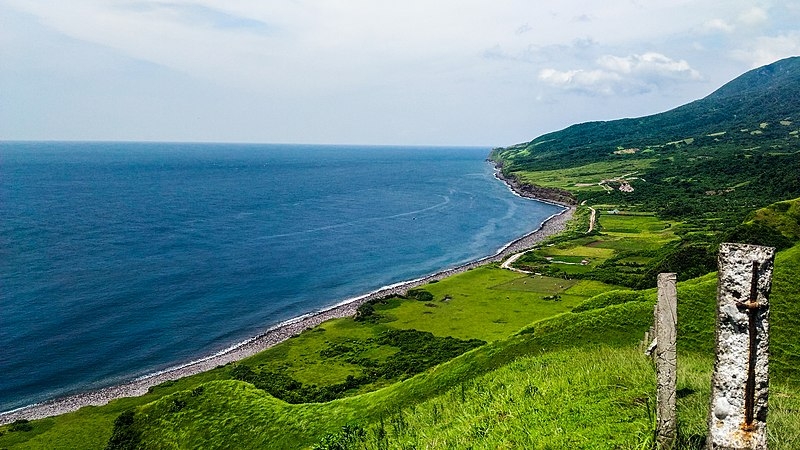 You're My Boss centres on haughty airline executive Georgina (Toni Gonzaga), who gets assistant Pong (Coco Martin) to pose as the company president and win over foreign investors. One of the investors later on asks for a campaign featuring an exciting local destination that isn't Boracay or Palawan.

The two then embark on a trip to Batanes to see the rolling hills, picturesque cliffs, and stone houses. As Pong said so, "ang Batanes ini-experience, hindi gino-Google." Sure, he could've been biased because it was his hometown. But when your hometown is that stunning, how could you not be proud?
16. Ilocos Norte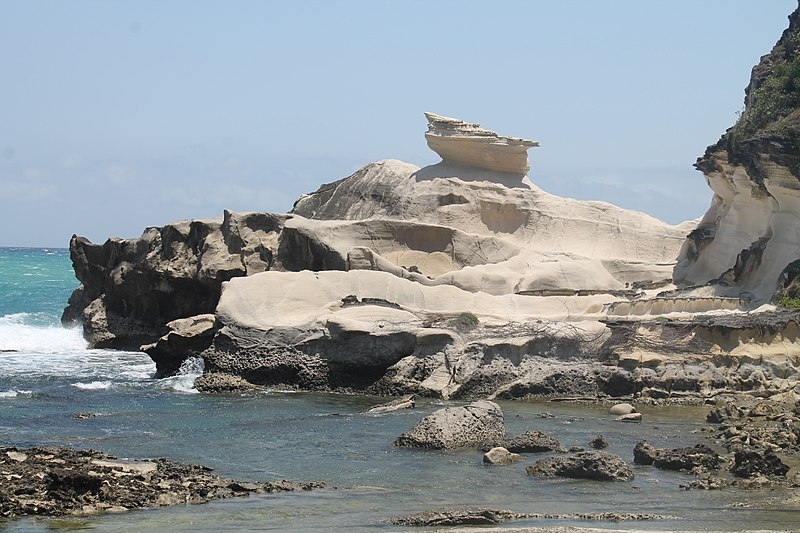 Anyone who was a teenager (or even 20-something) in the early 2010s would know about Mario Maurer, the Thai actor who stole many Filipina hearts. In the Pinoy movie Suddenly It's Magic, Maurer plays Thai superstar Marcus, who escapes to the Philippines after a highly publicised breakup.
He goes up north to Ilocos Norte, where he meets local baker Joey (Erich Gonzales). Apart from Joey, he also falls in love with scenic places like Kapurpurawan Rock Formation, San Agustin Church, and Bangui Wind Farm. Oh, and the part where they say "I love you" in Thai and Ilocano? Swoon!
17. Mount Pinatubo, Zambales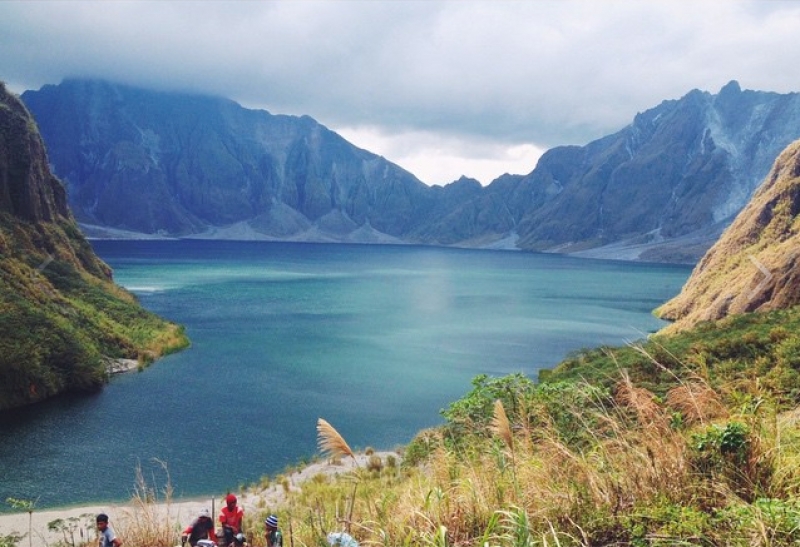 In Crazy Beautiful You, the rebellious Jackie (Kathryn Bernardo) is forced to go on a medical mission, with Kiko (Daniel Padilla) as her guide/supervisor. Most of this KathNiel romcom takes place in an Aeta community in Tarlac, something that you wouldn't find in the plot of other Pinoy movies.
But it's the Pinatubo crater lake that took centre stage, when Jackie refers to it as a 'beautiful disaster,' and Kiko says it's similar to her. Okay, we've heard better and far less cheesier lines, but I suppose the breathtaking view totally makes up for it. 
18. Cebu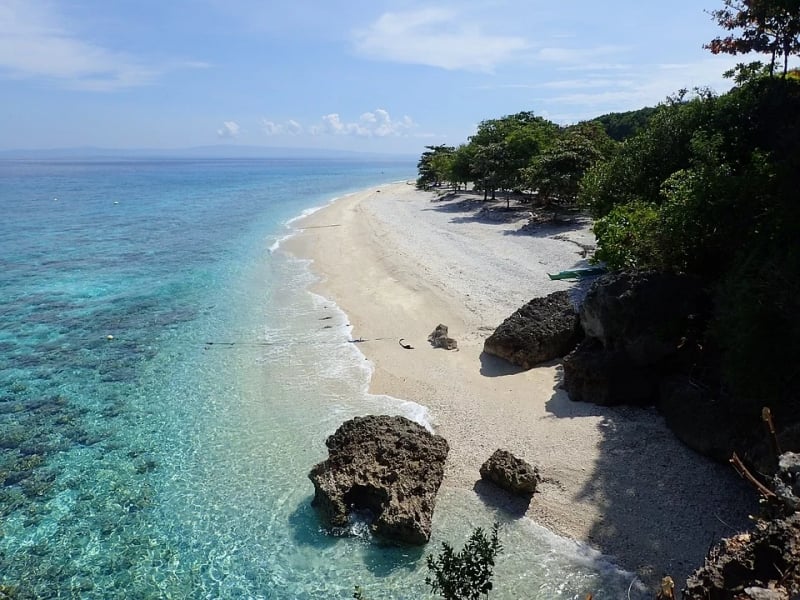 Admittedly, the plot of Can't Help Falling In Love is hilarious and bordering on absurd: it's a story of an accidental alcohol-induced marriage that paves the way for real romance.
After discovering their marriage certificate, Gab (Kathryn Bernardo) and Dos (Daniel Padilla) have to find a way to get their marriage annulled. This is so that Gab can finally marry her long-time boyfriend (Matteo Guidicelli). What happens is a wild goose chase around Cebu to find their witness-slash-solution to the problem. Along the way, it's Cebu's centuries-old landmarks, beaches, and other wonderful landscapes that help serve up further kilig as we watch this unlikely pair fall in love.
19. Dulo MNL – Poblacion, Makati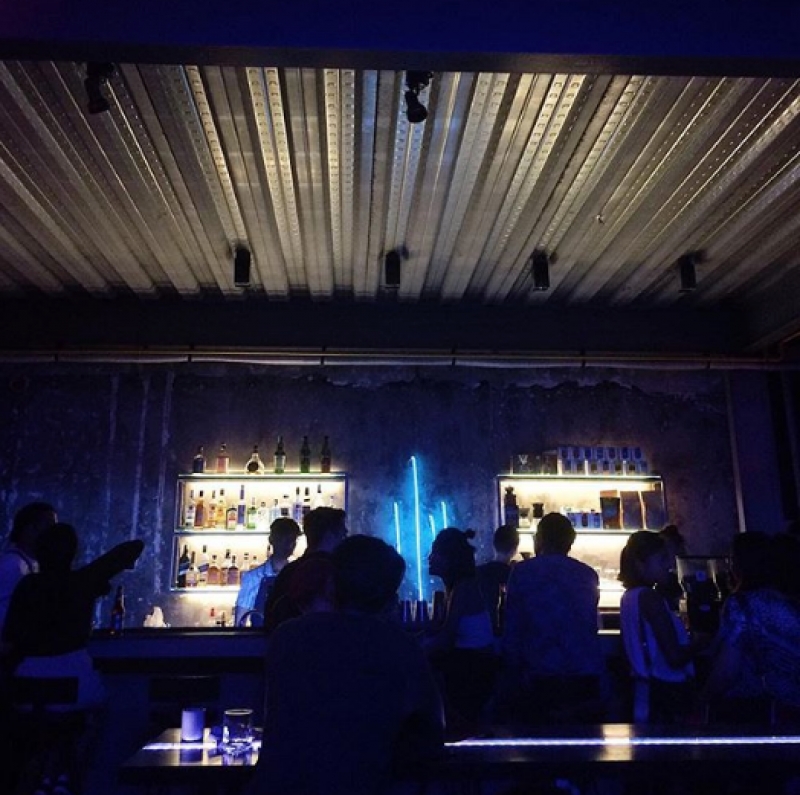 Poblacion regulars will instantly recognise the blue neon lights of Dulo MNL, upon seeing it in Exes Baggage. It's the bar where Pia (Angelica Panganiban) and Nix (Carlo Aquino) first met. For those who have at least one ex-related memory in Poblacion, that opening scene will probably make you flinch. Whether it's a good or bad memory, the familiarity is way too real, man. And don't even get me started on the CarGel tandem that many of us deem as ultimately sayang. Hay, life. 
20. Rizal Park – Malate, Manila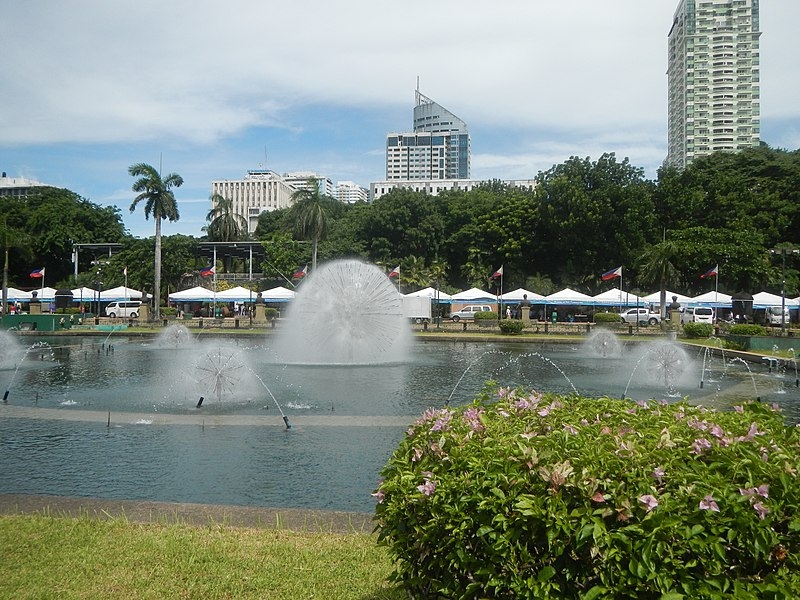 A Very Special Love made huge waves for three reasons. One, it was the first Pinoy movie where pop princess Sarah Geronimo is 1/2 of the lead couple. Two, it was a rare time that John Lloyd Cruz was paired with someone other than Bea Alonzo. (Don't get me wrong — I'm a fan of that love team, and that's saying a lot). And three, the hilariously adorable 'sun dance' that Laida (Sarah) does.
The final scene set in Luneta is also one for the books: an off-key singing Miggy (John Lloyd) who eventually does the sun dance in the pouring rain. In a movie world of sappy rain scenes, this one was comical but still endearing. 
21. National Museum – Ermita, Manila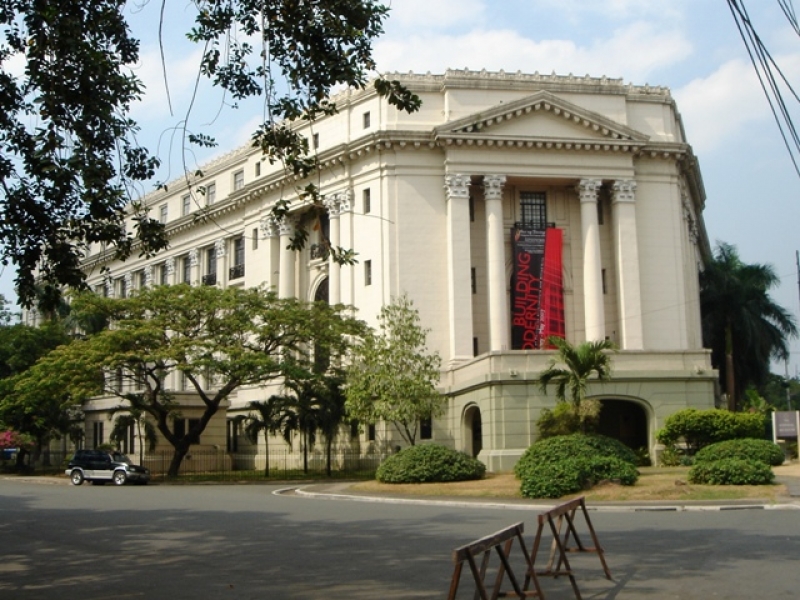 The first scene of Alone/Together features Juan Luna's Spoliarium, which is housed inside the National Museum. Tin (Liza Soberano) gazes at this painting pensively. From there, we see flashbacks of her former life as a part-time tour guide in this museum, when she was still a college student. It's also where she met Raf (Enrique Gil). Sparks flew between them as they had a mini-debate on Spoliarium The Song vs. Spoliarium The Painting. 
22. University of the Philippines Diliman – Quezon City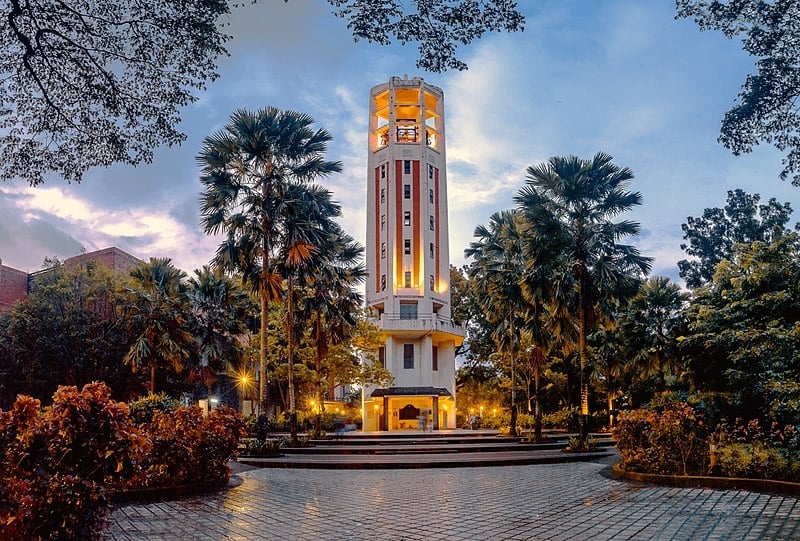 Most of the flashbacks in Alone/Together happened on this campus. Back when Tin was an art major here and Raf was a pre-med student from UST who frequently visited her. (To anyone who has dated a pre-med/med student, I'd like to ask: Is this even realistic?)
This is one of the few Pinoy movies that showcased the many sights and sounds of UP Diliman, much to the delight and nostalgia of alumni. From the Sunken Garden, Lantern Parade, Cine Adarna, to Chocolate Kiss restaurant — there's a lot to see here. The would-be-doctor jowa is only optional. 
23. P2P Bus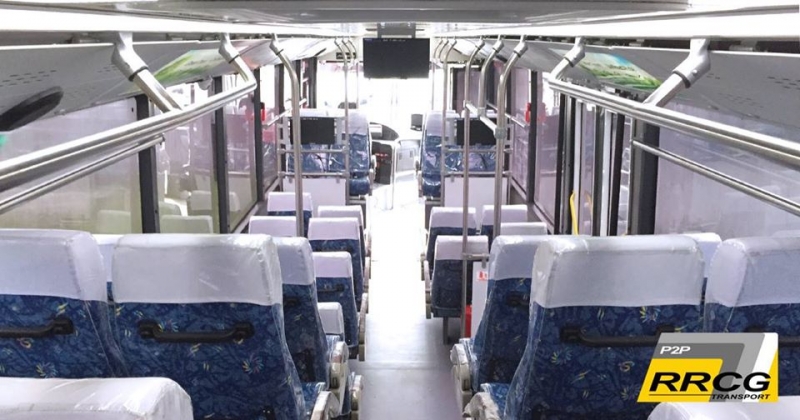 While this is not exactly a 'destination,' LSS is the first and only Pinoy movie I've seen that featured this ever-reliable bus! Zack (Khalil Ramos) and Sarah (Gabbi Garcia) met on the P2P bound for UP Town Center. Their meet-cute transpired when Sarah hears Zack singing to songs by Ben&Ben: their favourite band whose tunes are an integral part of this semi-musical flick.
We can't tell which is more kilig: Zack telling Sarah (less than 30 minutes after they met) that she should pursue her passion for music; or the fact that these actors were already a couple way before this film (hence the chemistry). 
Also read: 10 Destinations For Your Budget Weekend Valentine Getaway
Which of these settings for crowd favourite Pinoy movies have you already been to? Or better yet, which ones are you most excited to visit soon? Go on and tell us all about 'em! Don't forget to tag us on Instagram at @tripzillaph, and use our hashtags #TripZillaPH and #MakeTravelHappen!