Editor's note: Last year, I interviewed Mike, the writer of the article below, for one of my visa stories wherein he mentioned his plans to do long-term travel. Several months later, I was surprised when he reached out to us again to share his successful year-long journey. We didn't expect him to go through with it, but stories like this are what inspires us as TripZilla writers, as well as our readers. Not only to share travel stories, but to actually make travel happen as Filipinos. I hope you'll find Mike's story just as inspiring as we did!
---
Contributed by Geeky Pinoy Wanderer
It has been a year since I left the Philippines to travel around the world. I left my sheltered life and high-paying job back home to fulfil my life goal of travelling to as many countries as I can before I die. Long-term travel as a Filipino is not easy. It is not ingrained in our culture, but I am willing to break boundaries just to do it.
If you had asked me years ago if I would have had the guts to do this, I would have said no. So what changed? Let me narrate my story.
Also read: How to Travel Long-Term Without Sacrificing Your Job
My first travel experience
It all started when I was still working at my first call centre job. I had some officemates who were frequent travellers, and they would always use their vacation leaves to travel around Asia. I admired them so much and I secretly dreamed to be like them someday. The opportunity to travel came when I saw a discounted fare to Cambodia and Thailand in 2013. No one wanted to join me then, but I didn't care. I booked it and travelled solo for the first time. And from then on, I got addicted! I then started travelling to other Asian countries where I didn't need a visa.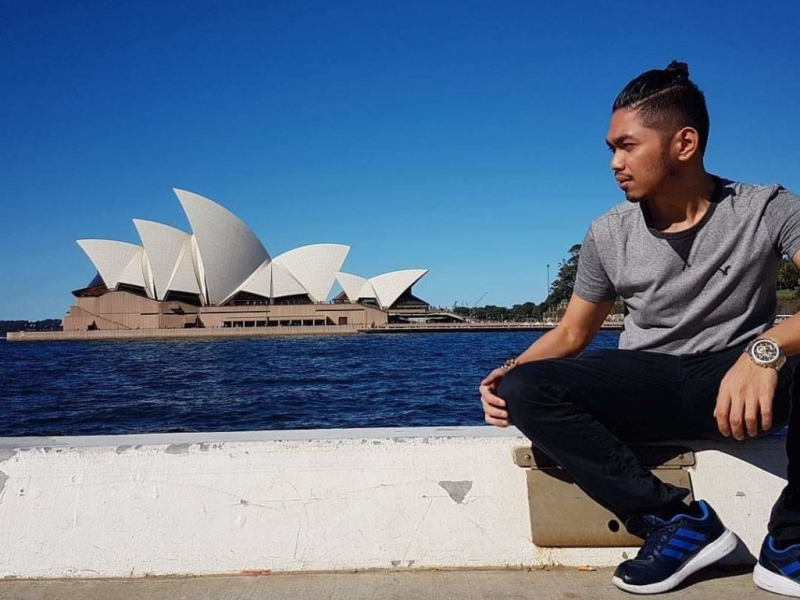 My passport credential got stronger after receiving my first Schengen Visa when I enrolled for a Spanish summer course in Toledo, Spain. Because of this experience, I was hired as a Spanish-speaking Accounts Receivable Collector and subsequently sent to Poland for a month to train. Other visa applications became easier after receiving that particular Schengen Visa, and from 2013 to 2016, I travelled to 17 countries in Asia and Europe.
So what happened next?
Back then, I was okay to travel whenever I had available vacation leaves and client holidays, only touring countries for a maximum of one week, most of the time for less. That changed when I travelled to Europe for the third time and met my Mexican friend, Jorge. We met in the Czech Republic, and during that time, he was travelling Europe on an extended vacation. I was so impressed because he could be in any place he wanted to be, while I needed to arrange everything two months before I even arrived. We toured the Czech Republic and Hungary together and parted ways in Slovakia.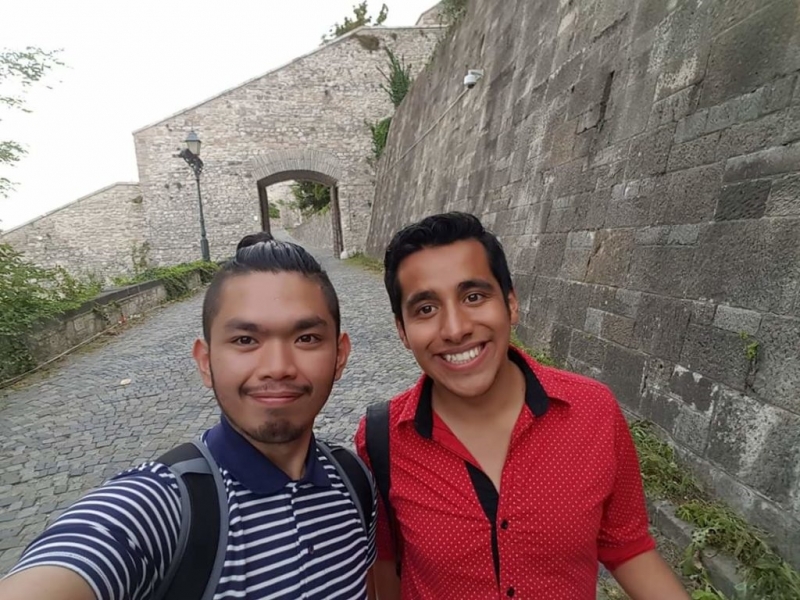 After that fateful meeting, something stirred up inside me. I began to yearn to travel unrestricted and visit faraway countries, so I started researching about long-term travel. I specifically read blogs of Filipinos who did it before, such as P.S. I'm On My Way and Two Monkeys Travel. It was then I realised that travelling long-term as a Filipino is doable, even if I hold a Philippine passport. My resolve got higher and finally, I decided to do it.
Long-term travel preparation
I started saving hard. I stopped partying and eating out every weekend, as well as restricted myself from buying new clothes and video games. I also researched all the possible routes that I would do. Latin America was at the top of my list, but I also planned to include Europe and Africa, because why not? As they say — "Go big or go home"!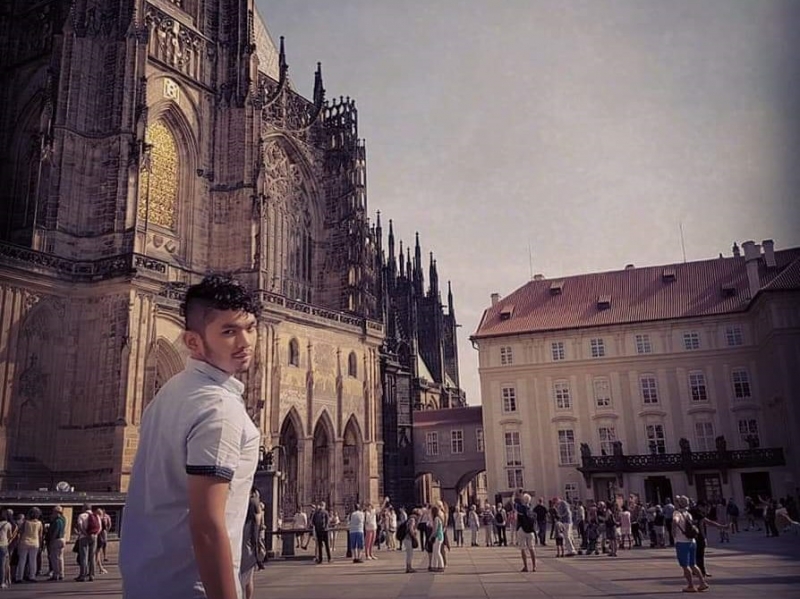 I kept this plan a secret for almost a year and a half even from my family, and I only told them after I had sufficient savings. I did not expect that they would be very supportive of my decision. They told me that I have my own life and they would not stop me from reaching my dreams.
At work, I only informed my managers four months prior to my trip. I knew that during that time, they felt devastated. But that's life. I promised them that I would still perform well and made sure that my task would be handed over properly to whoever would replace me.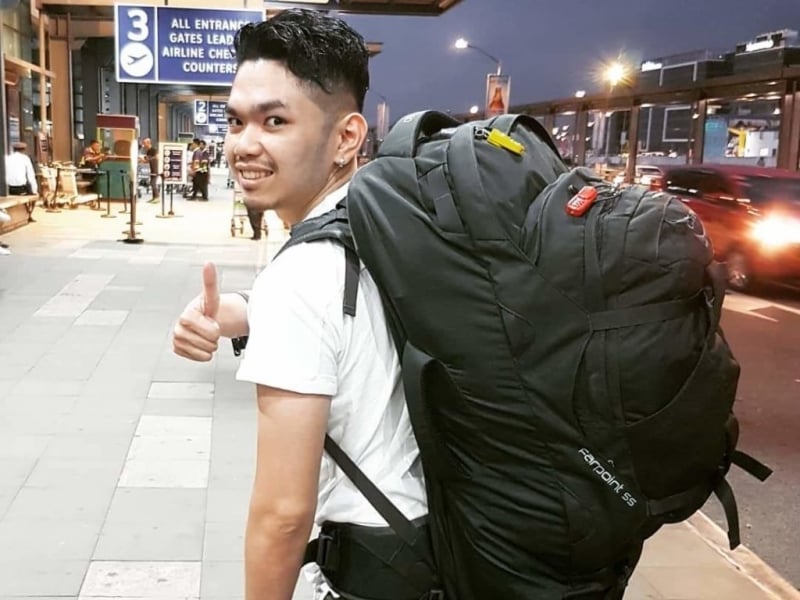 Two months before my trip, I started applying for visas — six visas to be exact (The USA, French Schengen, UK, Russia, Egypt, and India). I managed to acquire everything in the nick of time. Thank God!
Leaving the Philippines
I left the Philippines on 18 Oct 2018, and since then, I visited 39 more countries across five continents. I am now in my 62nd country, Brazil. I also started working online in order to sustain my travels. My goal now is to travel slow and look for a place to settle down. I am also mastering my Spanish and Portuguese, both essential languages to survive in this part of the world.
Also read: Meet the Pinay Hitchhiker Who Travels the World Nearly for Free
Would I recommend long-term travel to other Filipinos?
So, would I recommend long-term travel to other Filipinos? Yes, of course! It is a life-changing experience, and I grew a lot as a person because of it. Plus, I learned to be more independent and street smart. However, you need to make sure it is something you really want because it is not for everyone.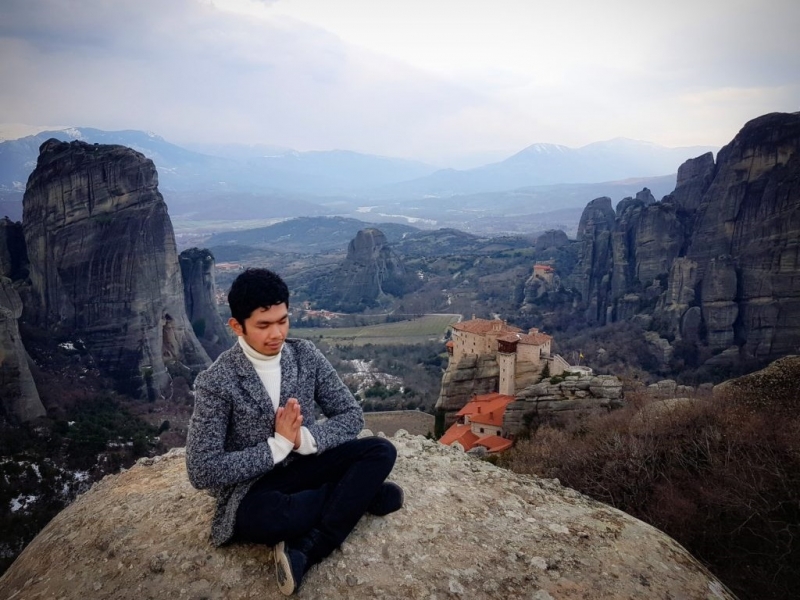 Also, don't do it if you don't have enough savings or any back-up plans to sustain your travels with dignity. Besides, if you have responsibilities back home, then delay your plans until you settle everything. Don't even ask your parents to fund your trip, nothing annoys me more than when someone comments, "Ah maybe you are a rich kid, that's why you can travel!". If they only knew the sacrifices I made to make this possible.
And finally, please don't even think of staying illegally in another country. You will not want to live somewhere as a second class citizen, right?
If in the end you still plan to do it, don't worry! Travelling long-term as a Filipino is possible. Just remember, if I can do it, why can't you?