Alexander Graham Bell famously said, "When one door closes, another opens." But for Map The Unknown Co-founder Marco Ilagan, there are no more doors. Instead, there are only windows of opportunity.
Since quitting his job as a Senior Manager, Marco has been travelling across the world for over a year now. As of writing, he and his girlfriend Fran are hitchhiking to Bolivia — a step further towards their goal of backpacking around Argentina.
"I probably will be the first Filipino to hitchhike the whole Argentina, or at least I'll be the first one to do it and document it in videos," Marco tells TripZilla Philippines. "Almost 90 percent of the people I've met here in Argentina have never met a Filipino."
Also read: Good News: Filipinos Now Have Easier Access to Argentina Visa
Argentina: the Filipino's road less travelled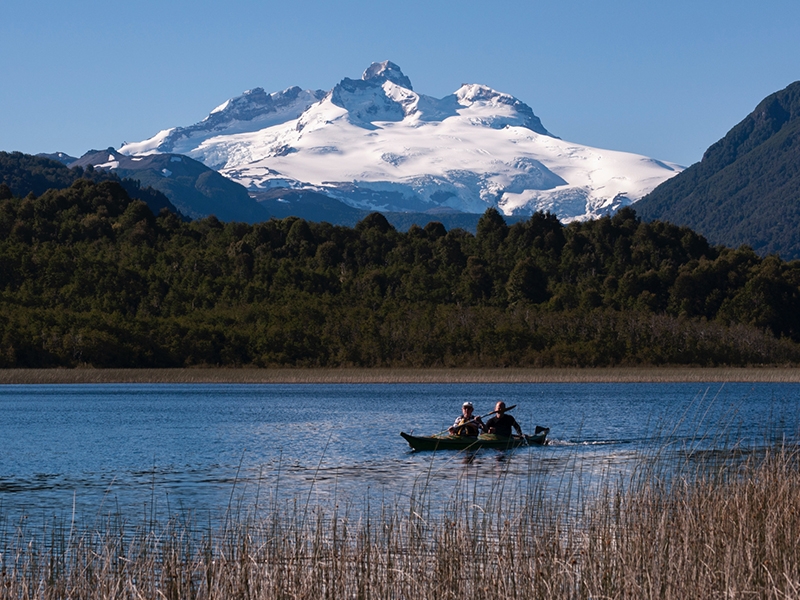 Although stunning and vivaciously musical, Argentina isn't a popular choice as a travel destination among Filipinos. In fact, reports state that approximately 500 Filipinos travel to the country annually. Perhaps, the absence of direct flights and the lack of awareness are to blame.
This said, Marco is an exception. Argentina is among his favourite countries. It's also where he met Fran, who was born and raised in the country. Yet, the idea to hitchhike around Argentina wasn't a part of their plan.
"We went to Argentina because of a free flight that we got from our miles," Marco shares. In Map The Unknown, the traveller reveals that he considers himself an "expert" in regard to miles. Since 2015, he has avoided paying for international flights through the usage of miles and credit card reward points.
Aside from this system, Marco also sees to it that his other travel habits don't get too expensive. For budget's sake, the couple decided to hitchhike instead as they found out that Argentina isn't an affordable country.
"We started in the Southernmost city in the world. It's called Ushuaia, the closest city to Antarctica," Marco recalls. "We've seen so many things (since we started hitchhiking) that we couldn't believe are in the world!"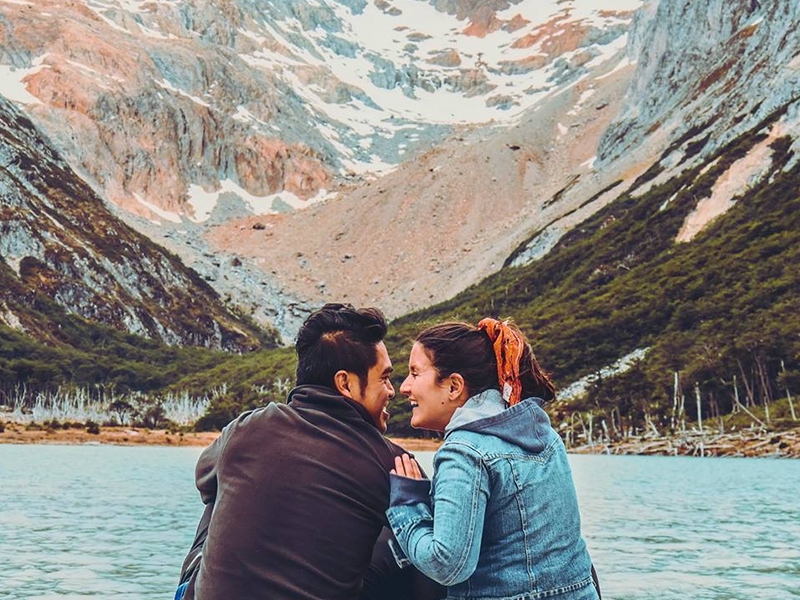 One of the destinations that awed Marco was Campo de Piedra Pómez. "It's such a big (stretch of) land, you can't see the end of it! It's just grey, white, and salmon. You see mountains that are far away, but aside from that, there's nothing else but colour. We were the only ones there, too, and the best part was that it's free. There's no entrance fee, and you'll only have to spend if you rent a car going there."
On the road: some reflections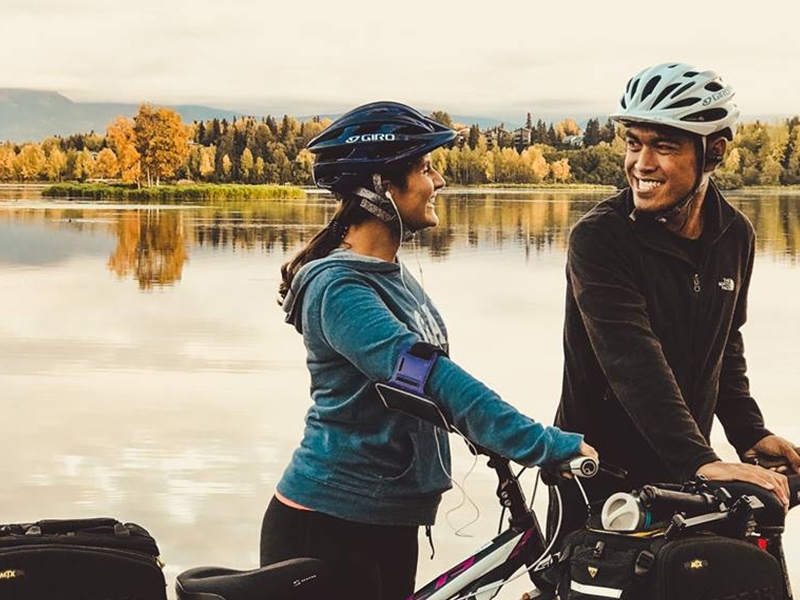 It's when Marco is in places such as Campo de Piedra Pómez when he realises how big the universe is. "You realize how small you are in this world, and that Planet Earth is just a tiny planet." With this realisation, Marco is filled with excitement to keep exploring the world. This prevents him from ever regretting his decision to travel the world full-time.
"One time, we had to pitch a tent behind a gas station because we couldn't stay anywhere else," Marco shares. "(This lifestyle) can be tiring. But, we've never felt like we didn't want to do it anymore."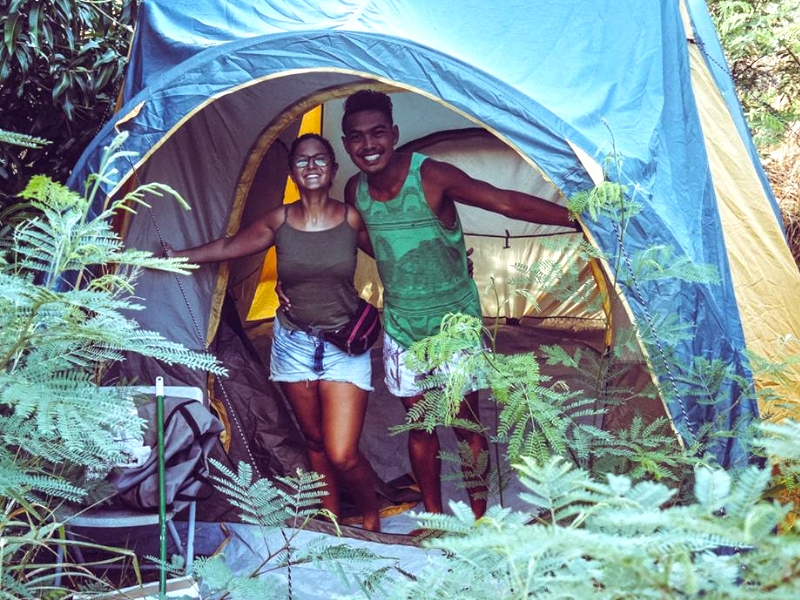 Although their life of travel makes most of their days filled with uncertainties, Marco and Fran recognise the several perks of their chosen lifestyle. For example: The couple wakes up at the time their bodies tell them to. "When we live by the beach, we naturally wake up at sunrise. In the city, we wake up late. Usually, when we're in the city, we drink more beer at night. When we're near nature, we're healthier. I don't really understand why, but that's how we naturally are."
And, while most of us regular folks start the day already hustling and bustling, Marco and Fran are masters of peacefully carpe diem-ing. "When we wake up in the morning, we make sure we do something for ourselves," Marco shares. "Sometimes we want to explore, and sometimes we want to lie down all day. Either is okay, because we're not living for anyone but ourselves."
One would think that this type of living sounds selfish, yet it was when Marco started living for himself when he learned to care for everything around him more.
Travelling: an art of constant change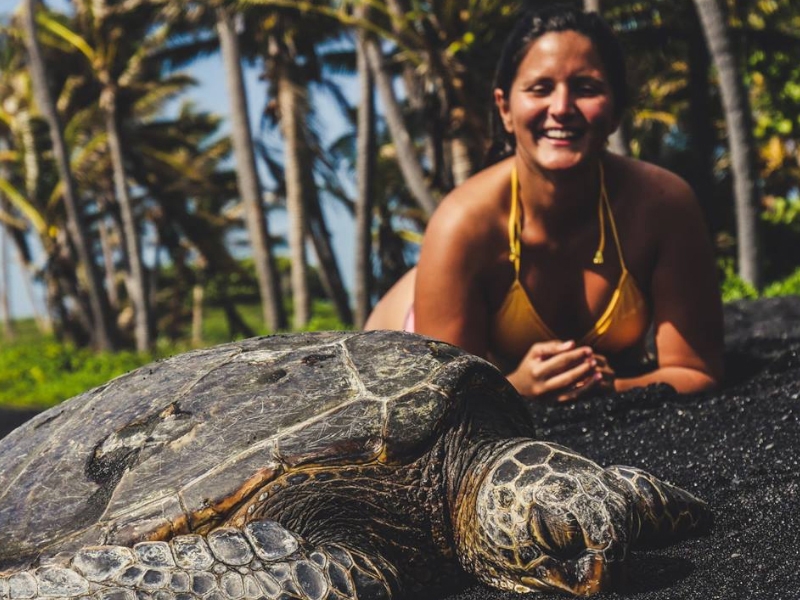 "When I started doing something for myself, I started caring more about everything around me — the relationships around me, the environment around me. (Because of this), it became a natural commitment for me to reduce plastic consumption — or waste, in general."
Marco brings along reusable containers so he never has to buy anything encased in plastic. "We're very serious about (sustainable travelling). I wasn't like that when I was working."
Aside from adapting an eco-conscious lifestyle, Marco says that travelling has brought about so many changes in him that he'd only realised lately. "I'm healthier now," he cites as an example. "We walk every day, we explore every day, and we've also started doing yoga. I've lost 20 pounds, actually. In my nine to five job, I'd pay to go to the gym, but I never lost this much weight." Marco adds that he and Fran mostly eat fruits and vegetables, as they don't have a refrigerator to store meat.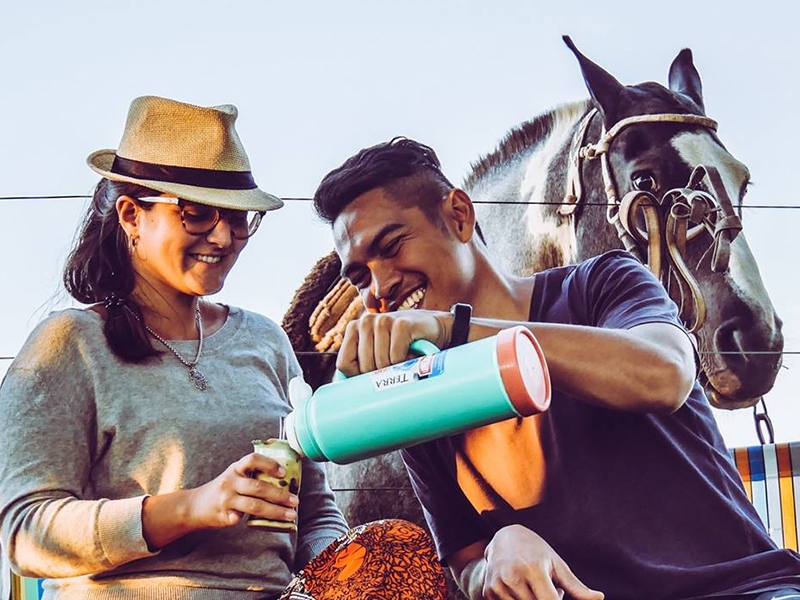 Beyond his physical state, Marco also noticed that his general outlook in life has changed.
"I used to never accept help from strangers. If someone would offer help, I'd say no. (I used to think that since I had) the money for it, I can figure it out (on my own). Now, I'm more open to strangers — to talking to them and accepting help from them."
Along with a restored faith in humanity, Marco now also has a more mature way of handling rejection. "Travelling heightens many things, including rejection. Now that I'm meeting many people, I get rejected a lot. But, I've gotten better with it. I realized that they're not rejecting me, but the idea I'm presenting."
The pursuit of happiness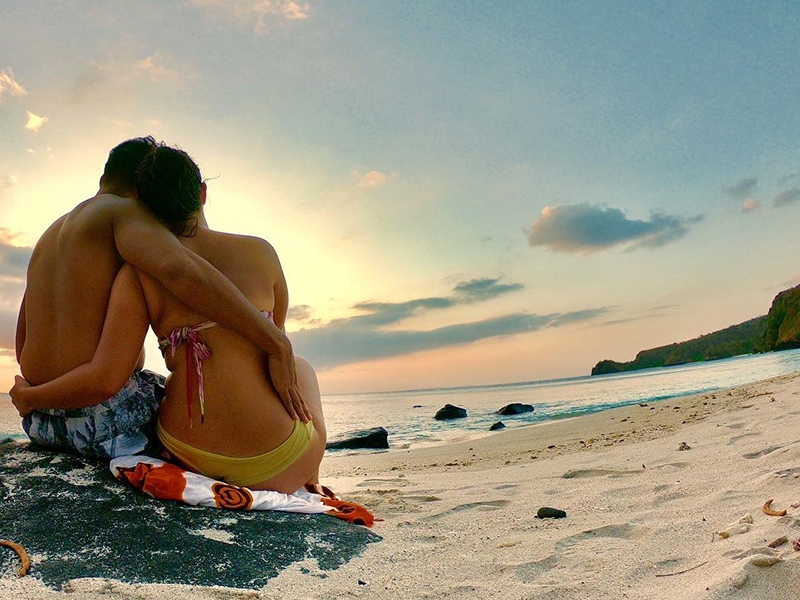 As a full-time traveller, Marco is on an otherworldly level of bliss. "Many things about me have changed since I started travelling, and most I can't really explain — like my happiness." But of course, the road to happiness wasn't a smooth one. Especially since Marco had to let go of the things that brought him comfort and security.
Like most of us, travelling the world has always been Marco's dream — especially as a teenager who would watch travel shows on Discovery Channel and National Geographic. "It has always been at the back of my head. I was raised by my parents to study hard, get a good high paying job, and live a comfortable life. I did all that, but (they) never really made me happy (…) Travelling solo always triggered this feeling of true happiness inside me."
This said, he was convinced that he needed to do everything he could to pursue a life of travel. Marco had to close multiple doors, too.
As part of his preparation for a life of travel, he listed down everything he was going to need. It took him a year to prepare, and mostly the preparation involved letting go of several things.
Closing doors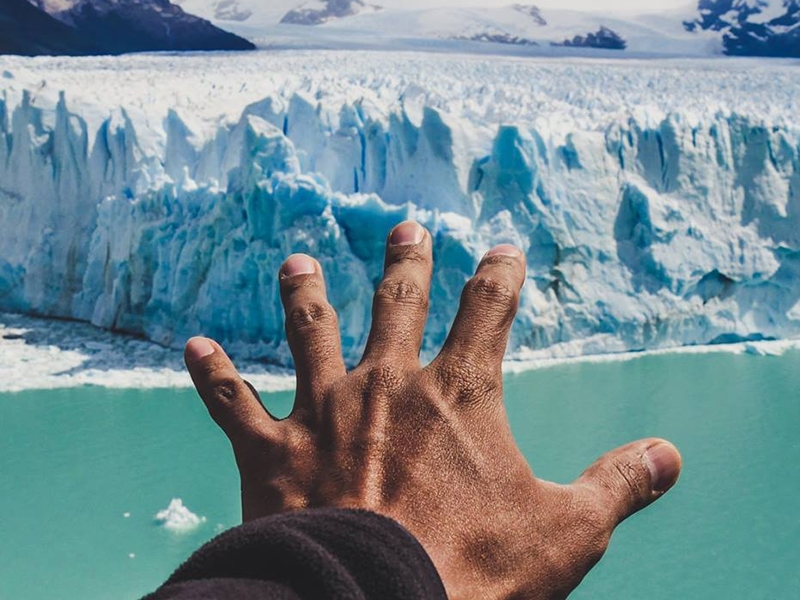 The first thing Marco had to let go of was his job. Marco was lucky that his workmates were supportive. His boss even gave him the security of having a job to return to if his plan didn't work out. "Leaving was easy," he says. "The hard part was the uncertainty. I have been working for 15 years, and I've always had the security of having a monthly salary."
Before quitting his job, Marco was practical enough to save up as much as he could've. He used to think he'd need at least a million pesos to travel the world full-time, but he realised later on that money isn't as big a factor as heart.
"I just saved up around ₱500,000. I've been travelling for one year and three months, and I use that money till now. I was surprised, because the amount of money I spent over the past year travelling was just as much money I'd spend in a month back when I was working in Chicago."
Secondly, Marco had to let go of most of his belongings. "I travel with two backpacks: One for my camera and laptop, and the other for my clothes and other necessities. I tried to sell everything I owned, and donated those that can't be sold. It was then that I realised that possessions can limit your freedom. Now, I live a minimalist lifestyle."
Finally, Marco had to let go of his relationships. "The downside of travelling is that you can't connect as often with your friends. It's good that there's social media now, but I had to tell my friends and family that I wouldn't be visiting them as often."
Also read: To Quit or Not to Quit Your Job to Travel?
Walking through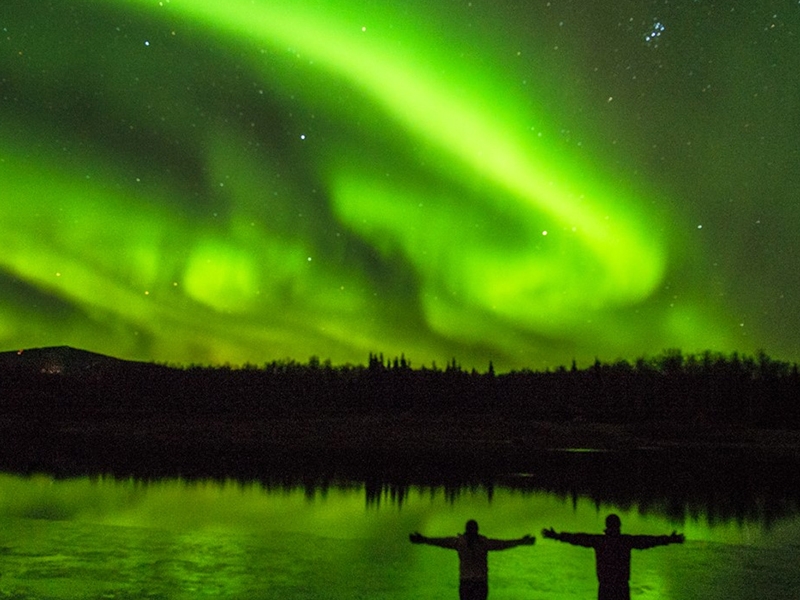 With everything Marco had to sacrifice, he still believes that travelling full-time is worth all the things he let go. After all, he's travelled to places he'd only once dreamt of. Hitchhiking to the Northern Lights, for example, was an experience that almost made him cry. "When you see these wonders of nature, you feel really grateful to be alive."
But while Marco and Fran avidly live in the present, they also think about the future. "We've talked about having a family. I think that's part of life. At one point, we'll have a house. We'll probably stay in it three to four months a year, but we're going to continue travelling most of the time. While we're not there, we can turn it into an AirBnB."
Although the couple isn't sure yet where they want to settle down in — they have a whole world to choose from! — they already have some options in mind. As of writing, they dream of having a nice house by the beach. "Maybe in Hawaii. Fran and I love Hawaii."
Appreciating the seasons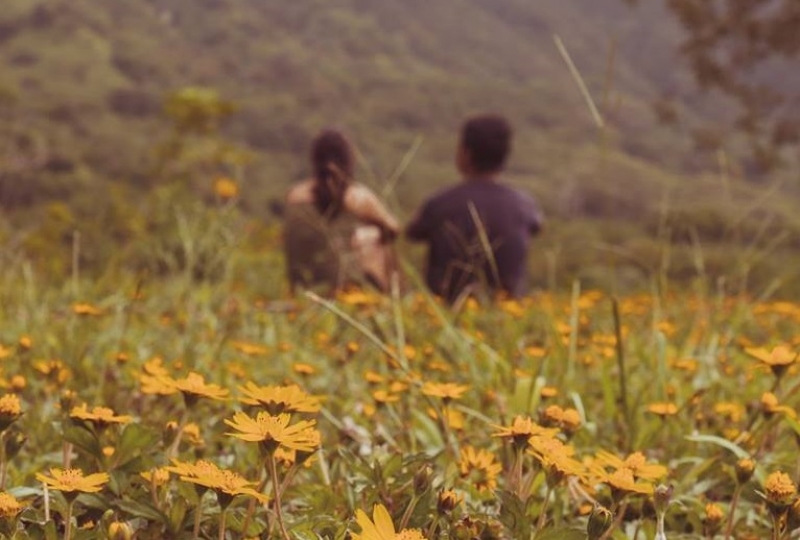 Like hitchhiking, Marco and Fran consider building a family as a challenge that will prune them into better people. But as of now, it's a challenge for a different season — and a challenge that doesn't necessarily have to cancel out their lifestyle of travel. "Even if we have kids, we will still travel. On the road, we've met so many families who are travelling just like us. It's amazing that they get to travel with their kids. It's an unconventional lifestyle, but it works."
As an example, Marco tells us about a family they met in Siargao who came all the way from Venezuela. "Siargao is a beautiful place — and I'm not just talking about General Luna! The couple we met bought a land in Pacifico, Siargao. But, they still travel. In fact, we met their nine-year-old kid. She's very smart! She even speaks Chinese, Spanish, and Surigaonon. We really enjoyed talking to her."
But, while Marco and Fran continue their adventures on the road, it's their top priority to learn, grow, and inspire more people to do the same. With that, Marco sheds light on what fulfils their wanderlust: "(Travelling) is not about the places (per se). It's how you connect with the places. We also say this a lot: The reason why we travel is so that we get out of our comfort zone. That's the only way we can transform and learn. If you're in your comfort zone, you're not being creative. You're hardly learning anything new. So, get out there. Go see the world."
Or, as the words sprawling across Map The Unknown's website read out: Travel to learn from the unknown.