Contributed by Taralets Anywhere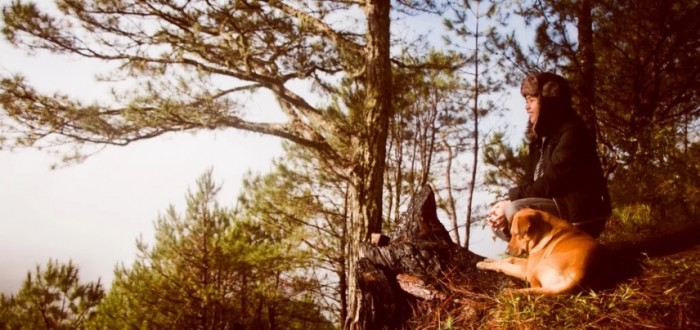 The first time I had seen photos of the Maligcong rice terraces as taken from the view deck of Mt. Kofafey, my mouth opened in amazement.
I had personally visited the Banaue rice terraces and the lesser-known amphitheatre-like Batad rice terraces, but Maligcong rice terraces is altogether different. Perhaps it's the richness in colours or the overall ambience of the place, with its thin towering trees and foggy mornings.
Whatever the reason is, I had included it in my bucket list.
Also read: My Batad Rice Terraces Journey: Tips, Lessons & Realisations
Arrival in Maligcong
After a day and a half stay in Sagada, Hali and I, along with a large group of mountain climbers, proceeded to Bontoc to visit Maligcong.
From the city proper, it takes about 30 minutes of driving through winding, often steep, mountain roads to reach our accommodation. How local residents manage to commute through the roads daily without screaming or their hairs raising when approaching corners is a big mystery. If I remember correctly, I was quiet during the ride and my nails were digging against the skin of Hali's arm.
We arrived in relief at Suzette's Homestay. Suzette's Homestay is the go-to accommodation for tourists visiting Maligcong rice terraces or, at least, it's the only one frequently mentioned in blogs. (Do you know any other homestays or inns in the area?)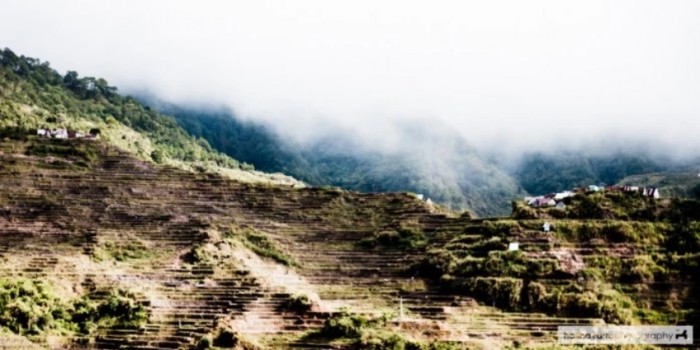 View from the dining area in Suzette's homestay | Image credit: Hali
Ate Suzette gave us a warm welcome and prepared freshly brewed coffee for us directly after our arrival. The homestay has an alfresco dining area and directly faces a view of terraces (different from that seen atop Mount Kofafey), which makes one want to just sit there looking at the wonderful view while sipping hot coffee. Add the coldness in the area, and you have the perfect elements for a lazy sunset.
It was cold, and we were able to sleep in comfortable beds to prepare us for the trek in the morning.
Trekking amidst pine trees in Mt. Kofafey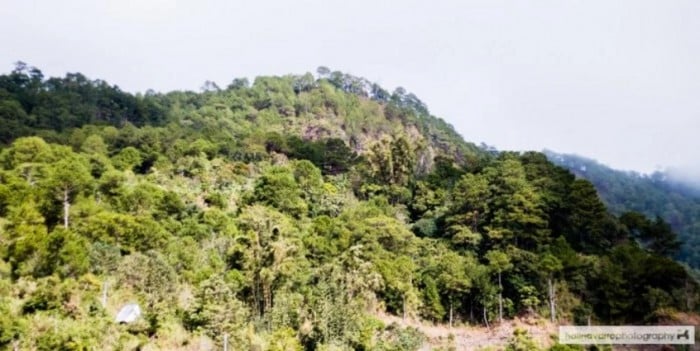 Mount Kofafey in the distance | Image credit: Hali
Normally, visitors prepare at 3 or 4am to witness the sunrise at the top of Mt. Kofafey (sometimes written as Mt. Kupapey). However, it was slightly rainy and very foggy on our visit that Ate Suzette suggested we leave at 5am instead. Apparently, another group of visitors had climbed the mountain a day before us and couldn't stand the cold, so they went back immediately without waiting for the clearing.
We wore thick jackets and caps as shield against the penetrating cold. Our guides recommended that we wear rubber or trekking shoes instead of sandals since the path would be muddy. I had on a shirt and a long-sleeve top and a jacket to boot. I had also worn pants over my usual leggings, though looking back this turned out to be not a good idea. It was warm, but during the trek, the pants proved to be heavy and limiting in movement.
We left at a little past 5am. It was still dark and so we brought head lamps and flashlights. We walked along the highway and then through a series of cemented steps before getting to the mountain slopes.
Near the view deck, there are clearings and the field grows rich with pine trees.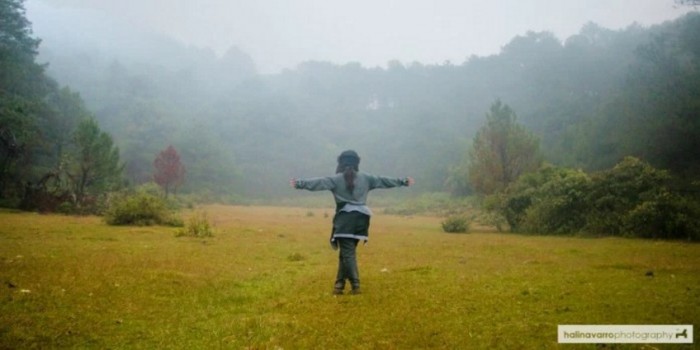 Clearing in Mount Kofafey | Image credit: Hali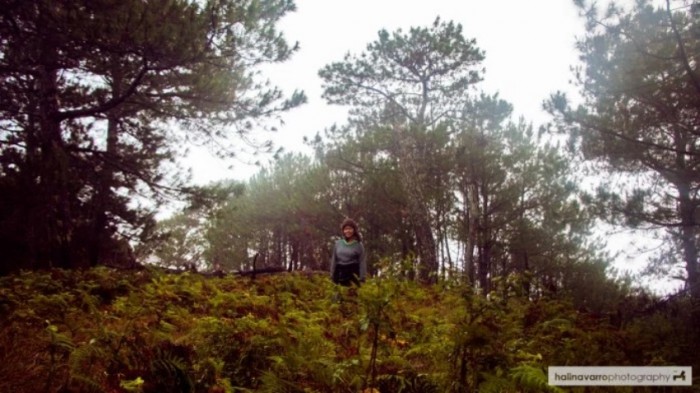 The woody trail to the view deck | Image credit: Hali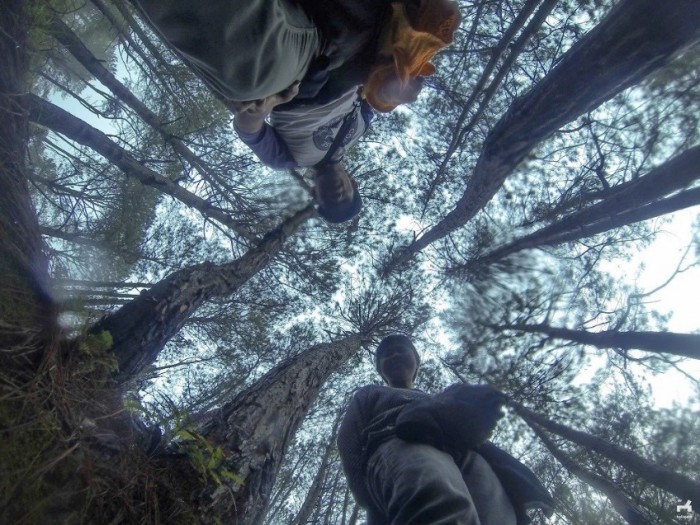 The mountain is thick with pine trees | Image credit: Hali
In general, the trek is relatively easy. Tiring, of course, in that you'd pant and take frequent rests but easy in terms of mountain climbing difficulty. The trek takes about 1-2 hours, depending on your speed.
All throughout our trek we were accompanied not just by guides but by Ate Suzette's large dog, Kunig. The guides said the dog always go with them into the mountain. Hali was very fond of Kunig and spent a lot of time taking pictures of him. Kunig, it turned out, is a bit of a snob when it comes to cameras. :p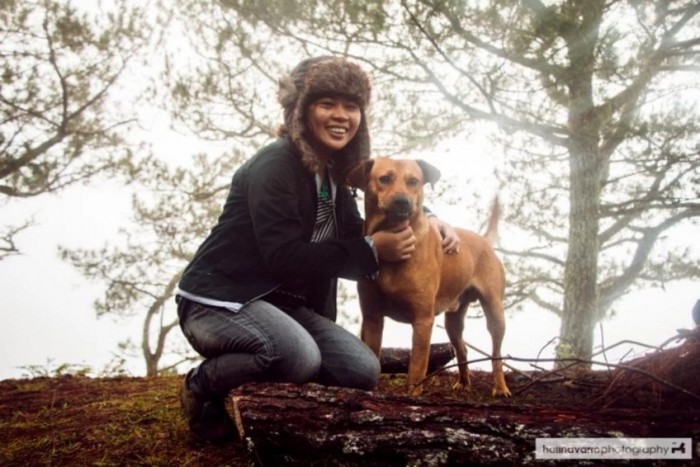 Aw, come on, Kunig | Image credit: Hali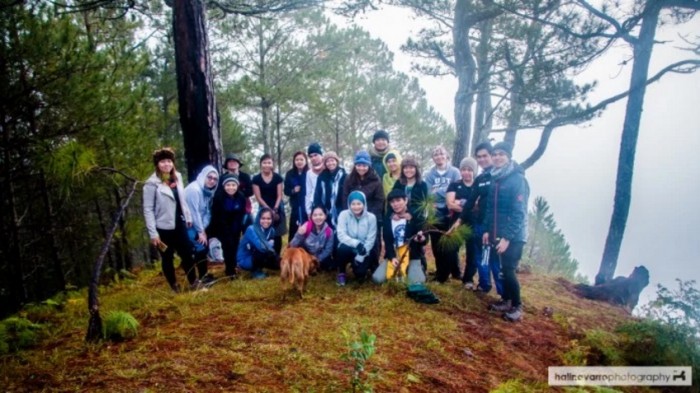 With the whole crew and Kunig turning his furry back to the camera | Image credit: Hali
The temperature went further down when we finally reached the view deck. Our fellow climbers kept reminiscing about Mt. Pulag and other mountains in Benguet known for having low temperatures. There were some adult jokes going around. Kunig kept on digging soil in select places (I just assumed he wanted to build a nest of some sort).
Unfortunately, there was no clearing because of the weather. The rice terraces were hidden by thick fog, though every now and then it would clear up a bit and we'd get a glimpse of the majestic Maligcong rice terraces.
The view deck, with all the pine trees and the rich brown colours, was beautiful in itself. To tell you the truth though, I was a bit disappointed. Hali wasn't, and this is something that he consistently amazes me with. The way he takes things in stride. He said something along the lines of, "Ganun talaga pag umaakyat ka sa bundok na mataas ang elevation, may chance na fog ang maabutan mo sa summit." And then he looked down at the scenery below and admired it as if that's the reason we came there.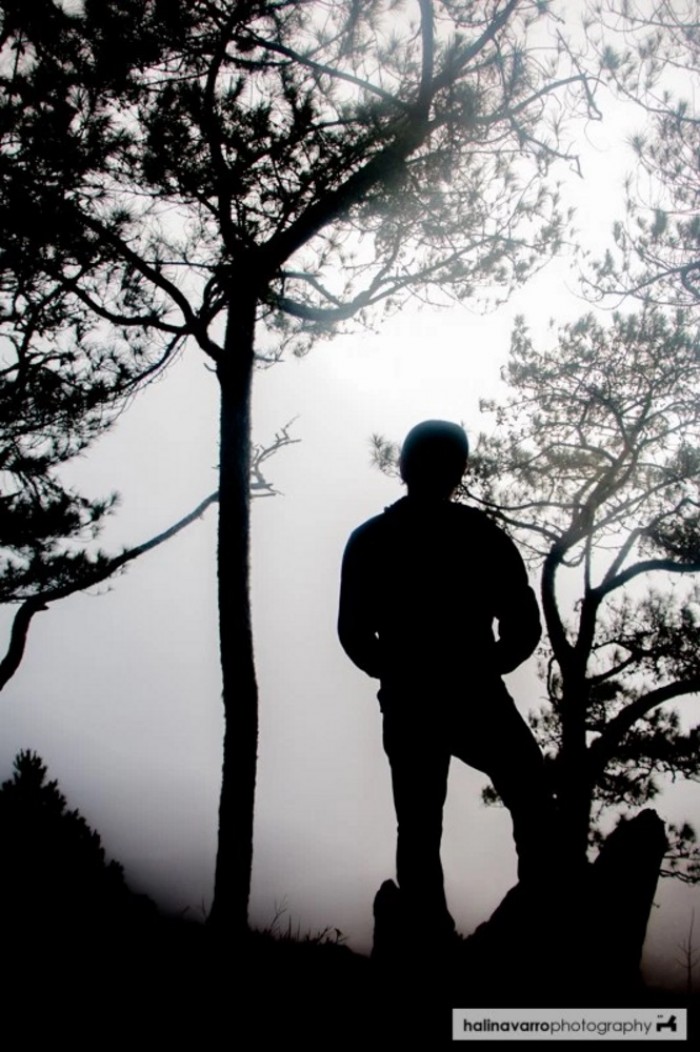 Early morning view in Mount Kofafey | Image credit: Hali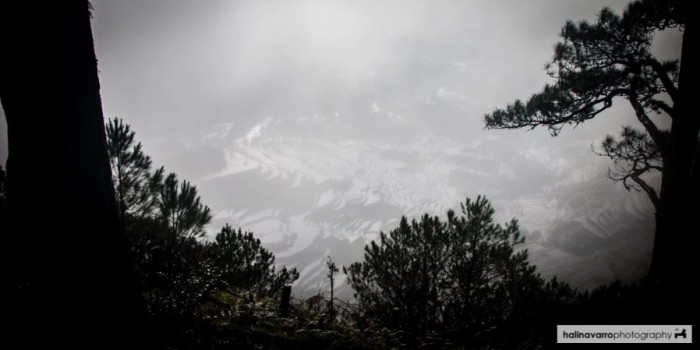 Fog due to rainy weather | Image credit: Hali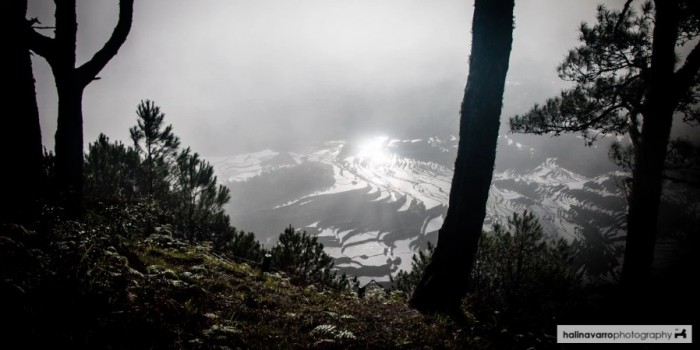 Maligcong rice terraces showing itself a bit as the fog clears up | Image credit: Hali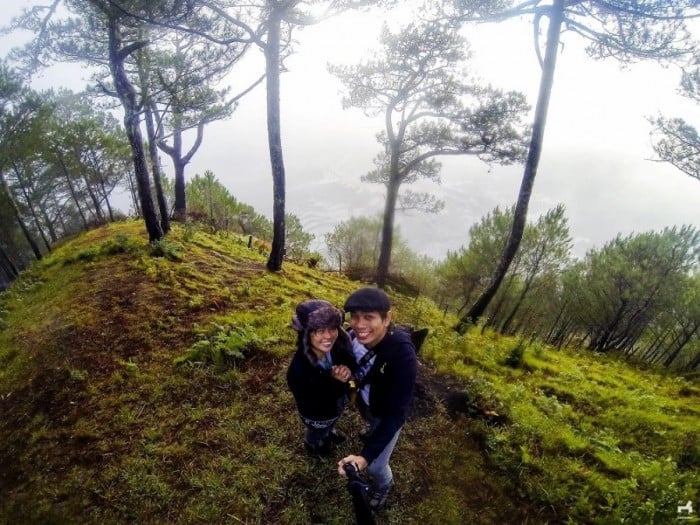 Look at the rich browns and greens. Isn't that lovely? | Image credit: Hali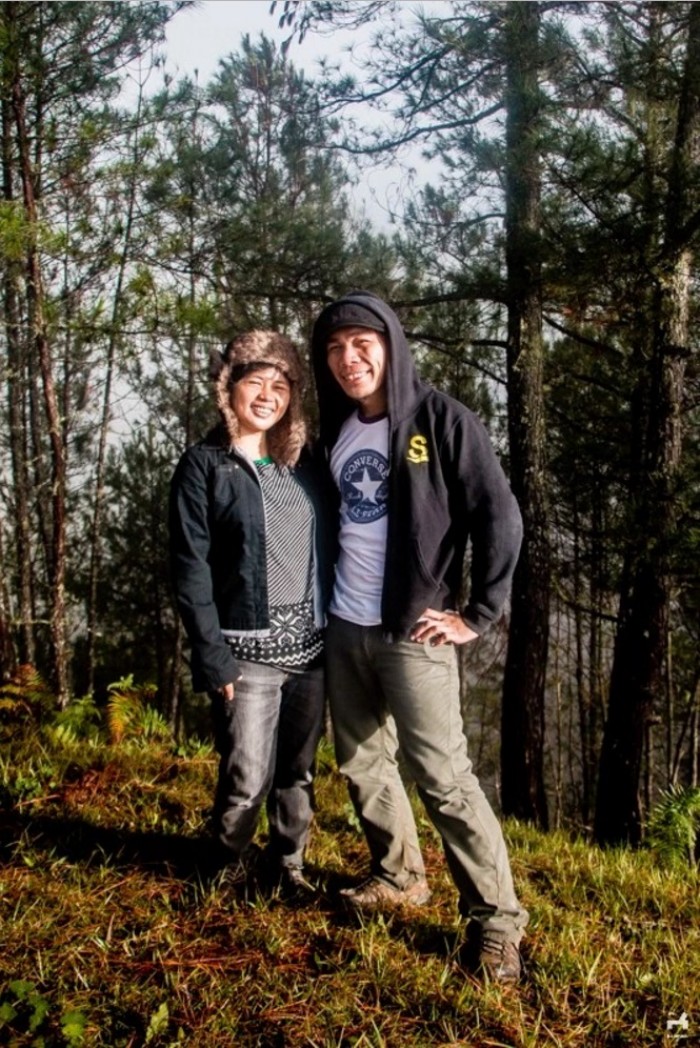 With Hali and the sun starting to show up | Image credit: Hali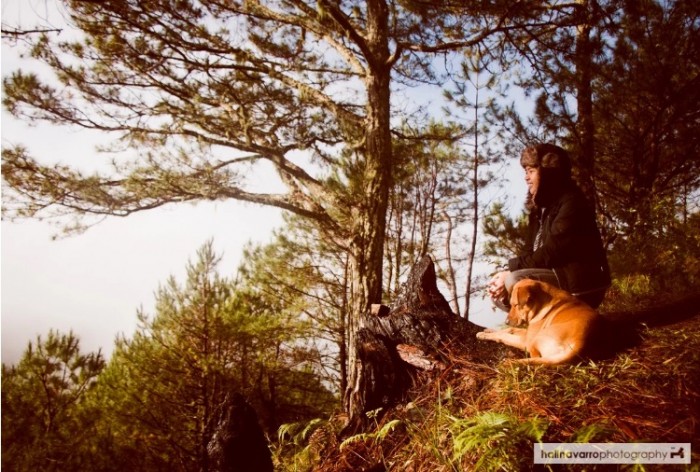 It's a good morning! With Kunig the dog guide | Image credit: Hali
I would have loved to stay and religiously wait for a clear view of Maligcong rice terraces, but we had planned to pack up and leave for Manila before lunch time. That's the downside about going on a packaged tour; you have no control of the schedule.
Is this a sign from the universe telling us that we should go back here again in the future?
Since the sun was already up, on our way back we also got to appreciate the wooded trail and stop now and then to admire the sleepy town of Maligcong.
How to get to Maligcong
We came with a large group, and so we rode in a van. To go there DIY style, simply ride a jeepney in Bontoc town proper bound to Maligcong. Travel time is about 30 minutes. There are fixed jeepney schedules from morning up to late afternoon.
Planting season starts in March, so the best time to see green rice paddies is April and May. Harvest season is August and extends to September, and Maligcong rice terraces at this time is in shades of gold and green.
A few notes when visiting Maligcong rice terraces
Aside from trekking Mount Kofafey, you can also explore the terraces and the surrounding villages either alone or by hiring a guide. Ate Suzette can arrange a guide for you if you don't have any contacts.
You can visit Maligcong on a weekend or take it as a side trip after staying at Sagada or Batad rice terraces. There are also other tourist spots in Bontoc that may be worth visiting. There's the Bontoc Museum, Mainit Hotspring, Ganga Cave and many others. Unfortunately, I don't have details about any of these, so if you have any please feel free to share.
Camping in Mount Kofafey is still prohibited. I don't think you will want to stay overnight in the cold anyway, lest you get tempted to light up a bonfire.
Make sure that you're wearing thermal clothes especially if you want to see the sunrise over Maligcong rice terraces in the mountain view deck. It can get especially cold from December to February.
Lastly, make sure to order Ate Suzette's Arabica coffee! It is simply excellent. I think I had more than 3 cups during the night that we've stayed.
Also read: Hungduan Rice Terraces Day Trip Guide for First Timers
Contact: Ate Suzette, Maligcong Homestay, 0915-546-3557
Survey: Do you think I should take home Kunig? :p