The National Aeronautics and Space Administration (NASA) is preparing for its upcoming lunar orbit mission, scheduled to launch no earlier than 20 Mar 2022. The mission will land the first woman and the first person of colour on the Moon – another monumental event in history. The best part? They're inviting you to take part in this exciting leap in space exploration. All you have to do is sign up to have your name aboard the NASA Artemis I to fly around the Moon!

Also read: NASA Hubble Space Telescope: Here's Why Hubble Is Trending on TikTok
What is the NASA Artemis I?
NASA will be launching Artemis I, its first uncrewed flight test of the Space Launch System rocket and Orion spacecraft. The agency will roll these Deep Space Explorations Systems out of Complex 39B at the Kennedy Space Center in Florida, USA. Through the Artemis missions, NASA will be able to land the first female and the first person of colour on the Moon's surface. 
Are you just as curious to know more about the mission as you are excited about flying to the moon? The objective of the mission is to demonstrate NASA's "commitment and capability to extend human existence to the Moon and beyond." Furthermore, Artemis I will take the lead in a series of complex missions to propel human exploration to the Moon and Mars.

Also read: Pinagmasdan Niya and mga Tala: Mga Stargazing Sites sa Pilipinas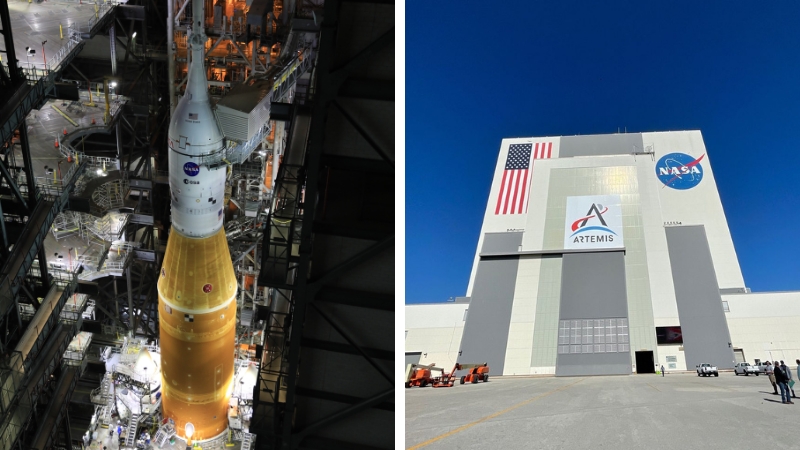 How to board your name on the NASA Artemis I
To promote the approaching lunar orbit mission, NASA wants you to join the next leap in human deep space exploration! Who knew flying to the moon only requires a few taps and clicks? You can sign up for a free virtual boarding pass through the official NASA website.

Also read: 12 Philippines Destinations for Stargazing and Milky Way Sightings

Here, you'll be asked to fill in the blanks with your full name and a personalised pin code. Your name will be stored in a flash drive with millions of other names from across the globe. Then, the flash drive will board the Artemis I as it launches to space.
Make sure to click the "submit" button to confirm your registration. Afterwards, you can print out a copy of your boarding ticket as a keepsake! 
---
Featured image credit: NASA Artemis | Official Twitter Page