Having been a city girl all my life, getting to see a sky full of stars (yup, I'm singing Coldplay's song in my head, too) has always been pretty unreal to me. One of my favourite things about beach getaways is getting to see way more stars than I do back home! Even as a local, it's sometimes hard to believe there are so many amazing Philippine destinations for stargazing.
Chancing upon a time-lapse video of the Milky Way as seen in Siargao, however, was a whole other story. Without even getting to see it for myself in real life, I immediately fell in love. It was only then that I realised it was possible to spot it with our very own eyes, and right here, in my very own home country. (I know, I'm late to the party. Can you believe it?)
So here's a special list for all you stargazers, travel photographers, and people who just plain love being in awe of nature's beauty. Below are some Philippine destinations where, if you get the timing just right, you're likely to see the Milky Way at night!
1. Jomalig Island, Quezon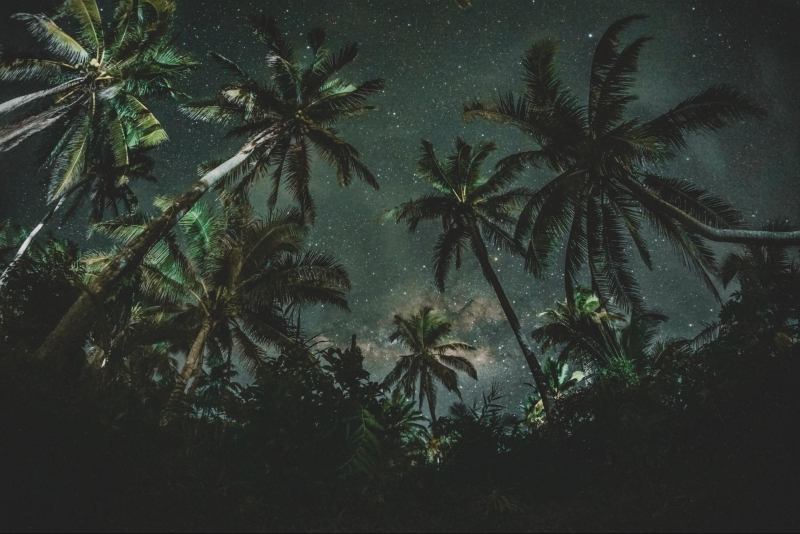 A four-hour boat ride from Real, the enchanting Jomalig Island is located off the coast of the Pacific Ocean. At this well-kept paradise lie some of the most gorgeous white and golden sand beaches you'll ever see. By day, you'll be exploring beautiful spots like 'Little Boracay', and Lingayen Cove (also known as 'Little Batanes'); at night, expect to be treated to breathtaking views of the night sky. Trust me, you'll want to stay outdoors during the entirety of your visit!
Also read: Jomalig Island Travel Guide: All You Need to Know Before Your Getaway
2. Cloud Nine, Siargao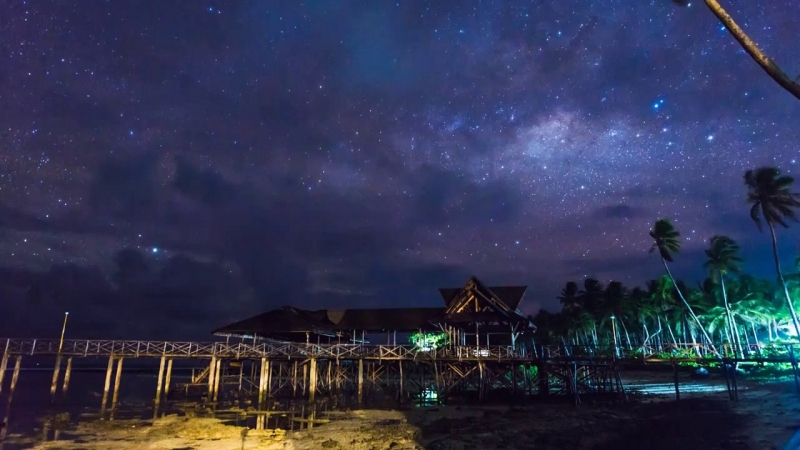 Though Siargao is now one of the top Philippine destinations for tourists, you still won't find much light pollution at night. As you probably already know, Cloud Nine is one of the country's top surfing locations — but did you know that it also makes for a spectacular nighttime hangout? And no, I'm not talking about parties (though nightlife in Siargao is pretty great). Cloud Nine offers stunning views of the stars — and if you're lucky, the Milky Way!
3. Anawangin, Zambales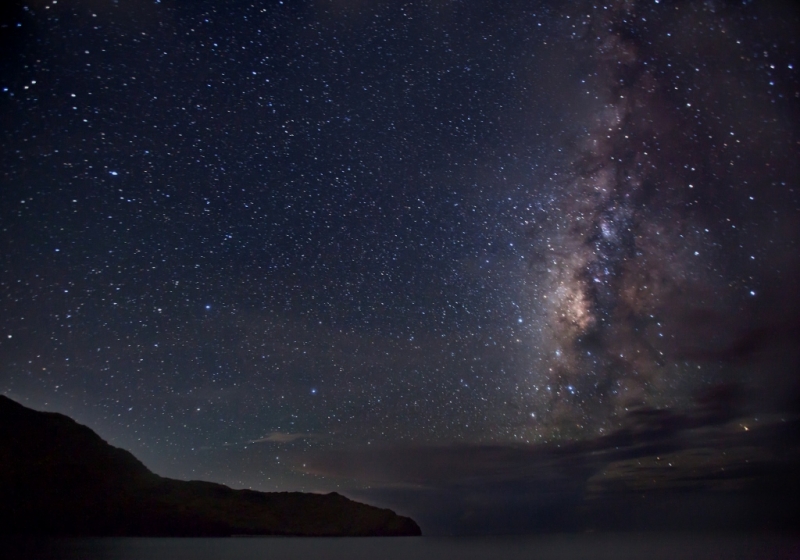 If you were looking for another reason to finally go on that camping trip to Anawangin Cove, this is it! The dreamy, off-the-grid hideout in Zambales is just the place to relax and surround yourself with nature's wonders. The fact that there's no electricity at this weekend destination makes it all the more perfect for a night of stargazing and watching the Milky Way!
4. Anilao, Batangas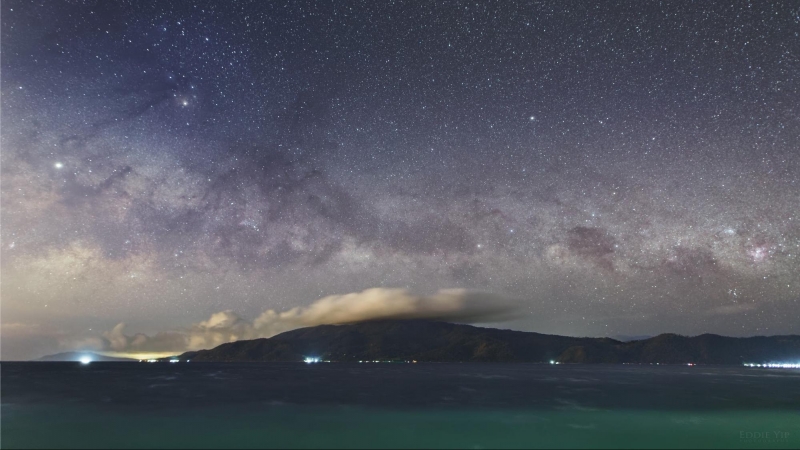 This quiet coastal village may not have the sandy beaches most of us are accustomed to, but that doesn't at all take away from Anilao's charm. And if you thought it was nothing more than a scuba diving destination, then you thought wrong! While you'll definitely want to spend your whole day exploring underwater or soaking up some rays, you shouldn't turn in early just yet. You'll want to step out once the stars come out — Anilao is also a great spot for stargazing!
5. El Nido, Palawan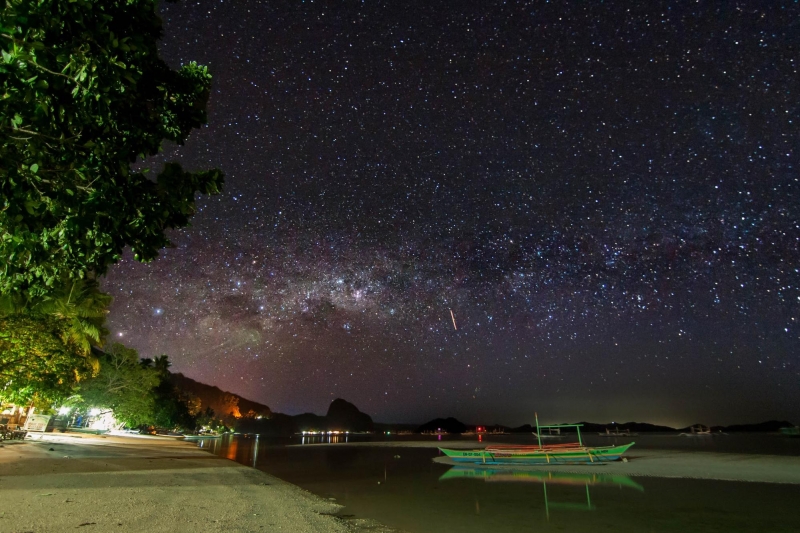 Will we ever run out of reasons to fall in love with Palawan? As time passes, this Philippine destination just seems to keep getting dreamier and dreamier. The white sand beaches, the rich marine biodiversity, the other-worldly lagoons, lakes, and rock formations… Add the fact that you can see the thousands of stars and the Milky Way from here, and it's really not hard to see why Palawan has been named the number one island in the world!
6. Baler, Aurora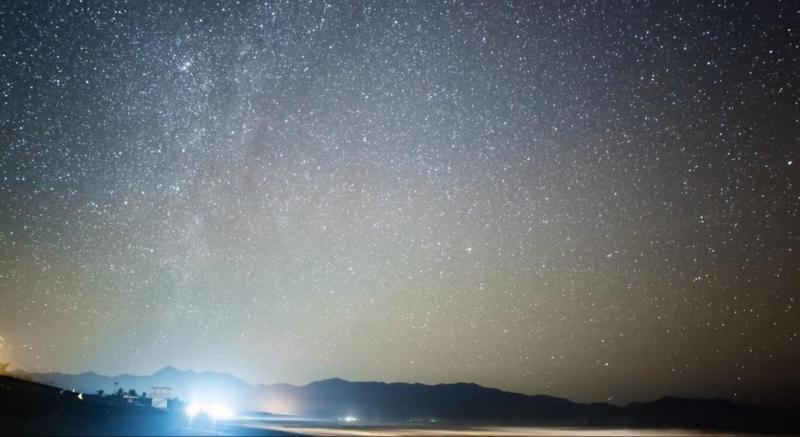 After just a few hours on the road, you're immediately rewarded with a peaceful break from busy city life once you get to Baler. It's easy to fall in love with this quiet town, thanks to its beaches, hidden coves, and the delicious suman, coco jam, and peanut butter you'll find around the area! The breathtaking night sky views are a great bonus — go stargazing, and hopefully spot the Milky Way from Sabang Beach, or Baler's famous lighthouse.
Also read: Baler, Aurora: The Ultimate Travel Guide with Insider Tips!
7. Kalanggaman Island, Leyte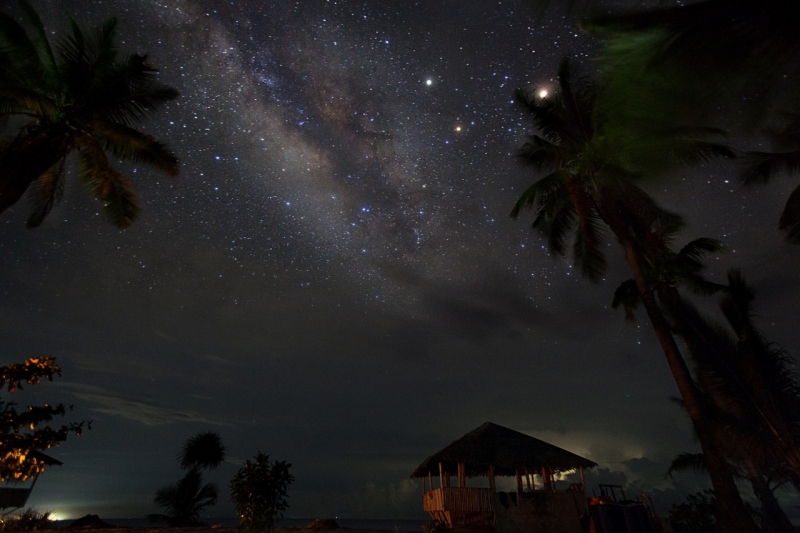 With its clear blue waters, stunning sandbars, and powdery white sand, the untouched Kalanggaman Island is considered one of the most beautiful islands in the country. Besides enjoying activities like swimming, snorkelling, kayaking, and scuba diving, going stargazing is another must-do activity when visiting this slice of paradise. For the full experience, go camping and watch out for the Milky Way!
8. Don Salvador Benedicto, Negros Occidental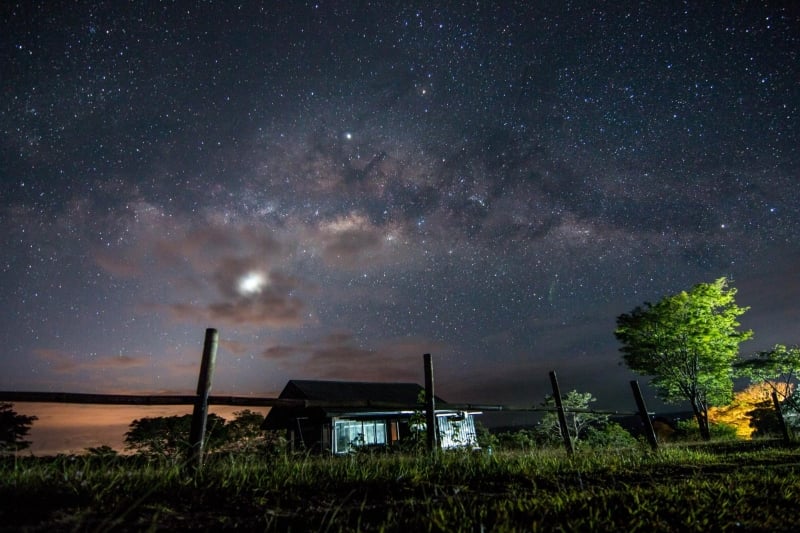 Thought Baguio was the only Philippine destination where you'd find pine trees? Here's another cool spot you might want to take note of. The Summer Capital of Negros Occidental, Don Salvador Benedicto is known for its sweeping mountain views and beautiful rice terraces. Besides offering the ultimate escape from the summer heat, it's also a site for night sky views like no other!
9. Dingalan, Aurora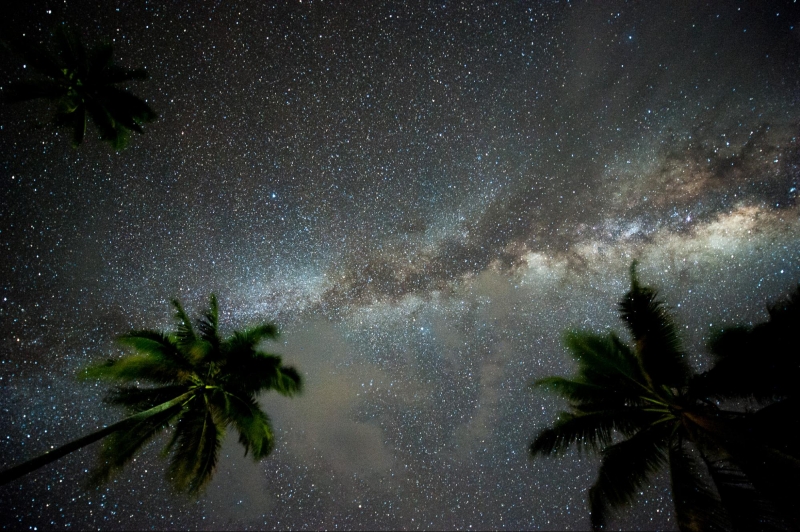 Dingalan may have been dubbed the 'Batanes of the East', but it truly is so much more than that. Home to stunning caves, beaches, waterfalls, and rolling hills, this town has an unmatched charm of its very own. While you can't expect a buzzing nightlife scene at Dingalan, do prepare to be awed by amazing nighttime views! If you play your cards right, you're in for remarkable scenes of the Milky Way.
10. Mount Pulag, Benguet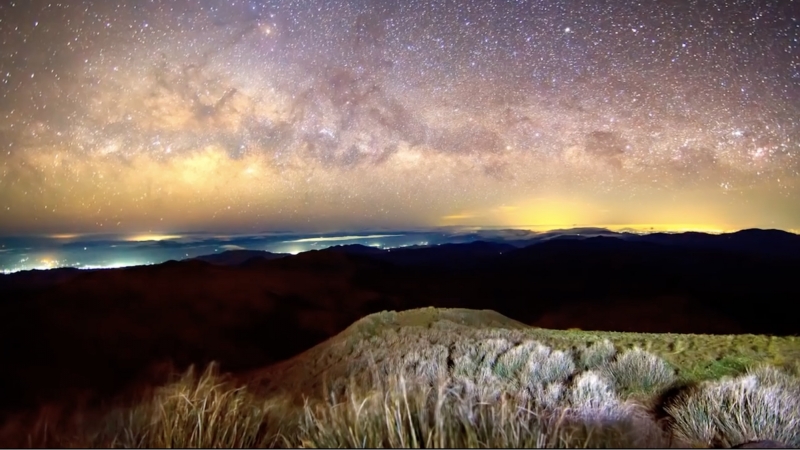 Cool weather, awe-inspiring views — really, what doesn't Mount Pulag have? Truly one of the dreamiest Philippine destinations for stargazing, it's certainly a bucket list item for many Filipino travellers! The country's third-highest peak, Mount Pulag rewards climbers with the most stunning scenes of the night sky. With promises of amazing sunrises and great chances of spotting the Milky Way, how could you not be tempted to finally make the climb?
11. Tanay, Rizal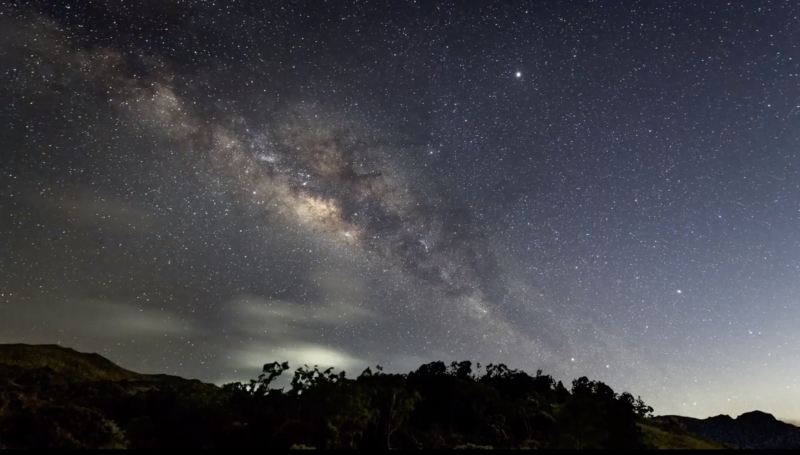 If you were looking for a destination that's just a few hours' drive from Manila, then you've found it! Maybe you were already planning to see Tanay's famous Mount Daraitan and Daranak Falls, or you've been eyeing a trip to Masungi Georeserve. Make it an overnight trip and take advantage of Tanay's unobstructed views of the night sky!
12. Dasol, Pangasinan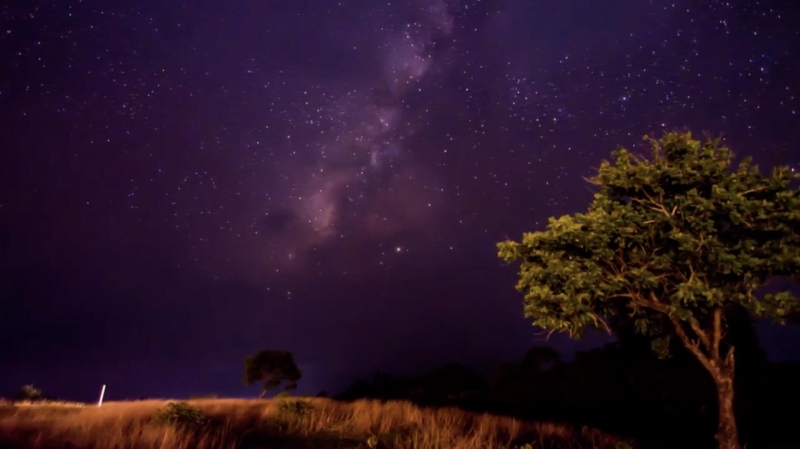 In addition to Bolinao and Alaminos, Dasol is another town you'll have to visit in Pangasinan. Besides being a not-so-touristy spot (yay for no crowds!), Dasol is filled with hidden gems you won't want to miss out on. If you find yourself visiting, make sure to go beach-hopping, and take a dip in the town's famous (but unnamed) cave pool! Malacapas View Deck should be at the top of your list — here, you'll witness unforgettable sunsets and views of the night sky.

13. Manila Bay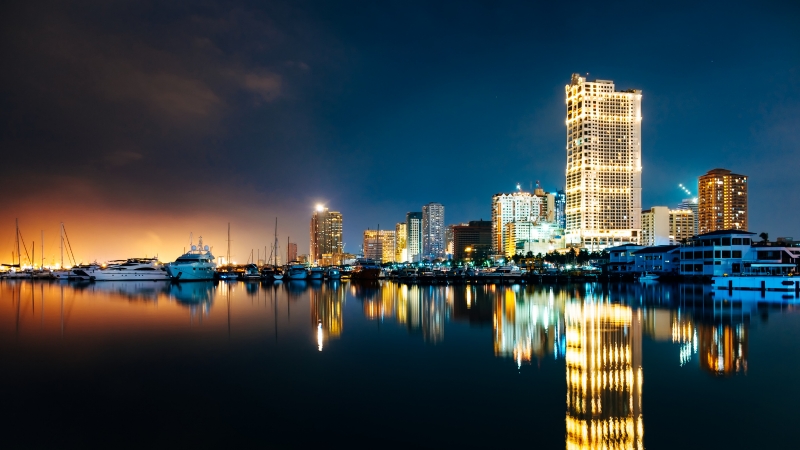 Not only is Manila Bay one of the best Philippine destinations for stargazing, but it also offers the most iconic sunset views you'll ever see! Here, you can level up your sky-watching experience aboard a private yacht and sail through its waters while having a candle-lit dinner. Alternatively, you can simply go on a relaxing walk along Roxas Boulevard while the stars shine brought above you! 
14. Sabtang Island, Batanes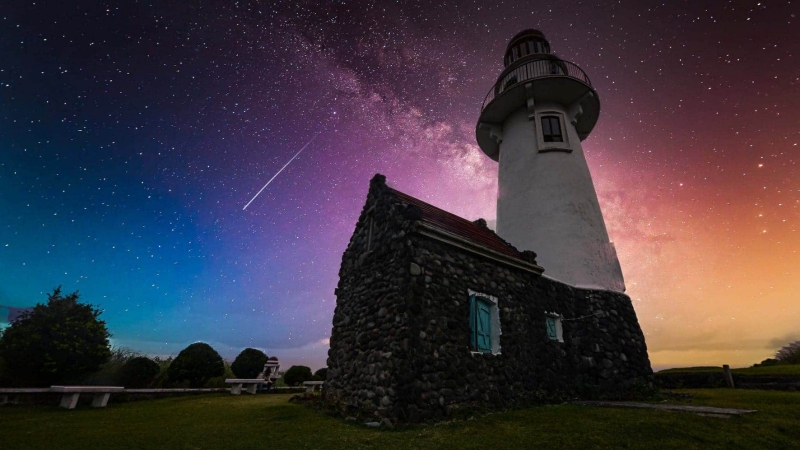 Batanes is a province located in the region of Cagayan Valley, Philippines. It is the smallest province in the country in terms of population and land area. But what it lacks in size, it makes up for in views and sights. One of its most famed tourist attractions is the Basco Lighthouse, which allows people to catch sight of the starry night sky. It stands atop the lush green Naidi Hills and overlooks Basco Bay, which offers the prettiest backdrop for the lighthouse! 
15. Calaguas Islands, Camarines Norte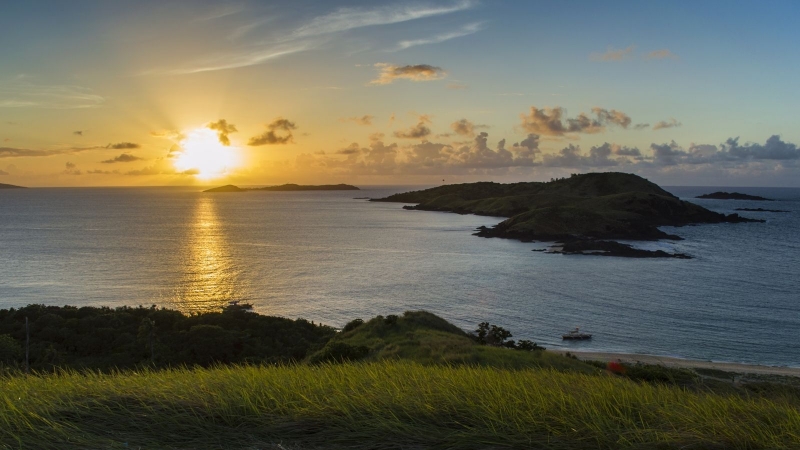 Calaguas is a chain of islands tucked away in the province of Camarines Norte. This hidden gem boasts stunning beaches — the most popular among these is Mahabang Buhangin. Here, you'll find familiar Boracay-esque features like crystal clear waters, fine white sands, and a serene atmosphere. But contrary to Boracay's commercialised scene, Calaguas offers the perfect escape for those looking for some peace and quiet. At night, its skies are dotted with glimmering specks — making it one of the ideal Philippine destinations for stargazing.  

Also read: Minagmasdan Niya ang mga Tala: Mga Stargazing Sites sa Pilipinas
As I reach the end o15f this list, I'm left awed at how many beautiful places there are here in the Philippines. And we're just scratching the surface!
Know of more Philippine destinations for stargazing and Milky Way sightings? Don't hesitate to let us know — we'd love to hear them!
---
Facebook image credit: David Docil | Unsplash