Watching Korean drama (K-drama) is this decade's absolute "in" thing to do — you simply can't log on to social media without seeing your friends rave about it. While I appreciate the fandom, I've also developed a sort of bitterness (not as intense as a recently viral filmmaker's, though) for the fact that it's all the people around me talk about. Until I watch more of these K-dramas myself, I can't say I hate them, especially when I can't even get over my favourite nostalgic Taiwanese shows yet.
It started during my sixth grade. Living in a small town in Sorsogon, my classmates and I were introduced to Meteor Garden — along with countless others who got home early enough to watch the show's story unfold every afternoon on broadcast television. Eventually, the Asianovela trend in the Philippines grew. But with more of them coming out, Taiwanese shows remain my favourite of all. If you're in the same boat as I am, below are some of the most nostalgic Taiwanese shows you can binge-watch at home! (Warning: The list might include spoilers!)
Also read: 10 Streaming Sites in the Philippines That Are Worth Your Subscription
Nostalgic Taiwanese shows Filipinos can rewatch
1. Meteor Garden
If not for Meteor Garden, would we have the same love for Asianovelas that we do now? I highly doubt it. Known to have started the East Asia drama craze in the Philippines, this 2001 Taiwanese drama takes inspiration from a Japanese manga series called Boys Over Flowers. The latter would go on to be the title of the South Korean remake a few years later.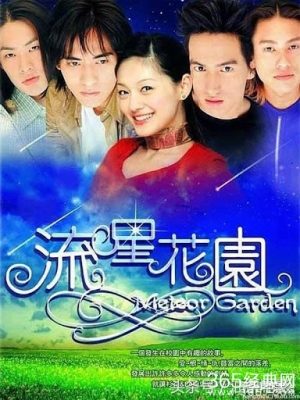 The story needs no introduction for most of you old enough to have appreciated this live-action drama from the early 2000s. But for a refresher, Meteor Garden is about Shan Cai (Barbie Hsu), a "poor" school girl forced to study in a university for rich students. There, he meets the infamous F4, composed of Dao Ming Si (Jerry Yan), Hua Ze Lei (Vic Zhou), Mei Zuo (Vanness Wu), and Xi Men (Ken Chu).
Aside from practically owning the university, the four boys terrorise their classmates through childish antics. But the fearless Shan Cai simply isn't having it. Eventually, she falls for a couple of the F4 members, before ending up with one of them after several twists and turns. The show is then followed by a mini-series called Meteor Rain and the sequel Meteor Garden II.
2. It Started With a Kiss
Still one of the most successful nostalgic Taiwanese shows to date, It Started With a Kiss represents what many of our younger selves would've loved to experience as juvenile romantics — the chance to actually live with our crushes. And because it's so far out of reach, watching the series starring Ariel Lin and Joe Cheng becomes all the more satisfying. They play Yuan Xiang Qin and Jiang Zhi Shu, respectively.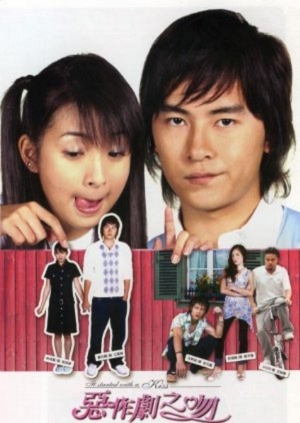 In the series, dewy-eyed Xiang Qin goes to school with Zhi Shu, an extremely intelligent yet cold fellow, whom she has a special affection for. They end up living under the same roof when Xiang Qin's house breaks down because of an earthquake. Her dad's friend, who turns out to be the father of Zhi Shu, opens his home for the two. There, things get a lot more interesting and optimistic for Xiang Qin.
The series had so much success not just in Taiwan and the Philippines, but throughout the rest of the world as well. This led to the taping of its sequel They Kiss Again within two years after the original series' release in 2005. With their popularity, actors Lin and Cheng eventually also starred in a few more Taiwanese shows to the delight of their local and international fans.
3. Hana Kimi
Otherwise known as Hanazakarino Kimitachihe, Hana Kimi is a personal favourite among this list of nostalgic Taiwanese shows. The reason being the exaggerated storyline and acting of Ella Chen, who portrays the lead character Lu Rui Xi, and Jiro Wang, who portrays Jin Xiu Yi. Also, the countryside shooting locations in Taiwan's Nantou County south of Taipei are beyond stunning, in my opinion.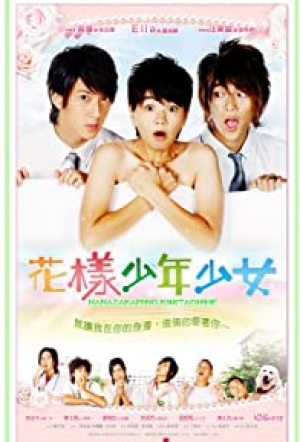 Like Meteor Garden, the 2006 Taiwanese romantic-comedy show takes inspiration from a Japanese manga series of the same name. The plot is straightforward: A young girl named Rui Xi (Ella Chen) from America develops an infatuation with all-boy-school student Zuo Yi Quan (Wu Chun) after seeing him high-jump on TV. Determined to meet him in person, Rui Xi cross dresses and transfers to the same school.
The lead character then ends up being roommates with Yi Quan, who just recently quit high jumping, to the disappointment of Rui Xi. She also befriends Xiu Yi, one of their classmates and a university soccer player. When Rui Xi convinces her love interest to go back to competing, their relationship starts to take a deeper turn.
4. Fated To Love You
Unlike the first two entries on this list of nostalgic Taiwanese shows, Fated To Love You comes with a more serious and complicated plot. It begins with Chen Xin Yi (Joe Chen) working in a corporate office, where she is described as a "sticky note girl". Meaning, while her work is considered valuable, she is easily replaceable. Her life story pretty much reflects this when she meets Ji Cun Xi (Ethan Juan) during a love cruise.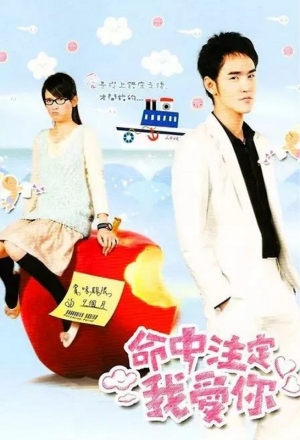 A one-time, accidental affair between the two leaves Xin Yi pregnant and Cun Xi torn about what to do with their relationship and their child together. More interestingly, characters Dylan (Baron Chen) who becomes Xin Yi's friend from Shanghai, and Anna (Bianca Bai), Cun Xi's ballerina ex, come into the picture.
When Fated To Love You first aired in 2008, it instantly broke the record for the highest average single-episode rating for a Taiwanese drama. Coupled with the success of its predecessors, Meteor Garden and It Started With a Kiss, the 24-episode series became the new must-watch Taiwanese drama of the decade in Asia. Soon, remakes of the series aired in Cambodia, Japan, South Korea, and Thailand!
5. Lavender
Lavender shares quite a few similarities with Fated To Love You, the most important of which is its emotion-inducing quality. Not for the hypersensitive viewer, this 2002 Taiwanese drama starts off with two young friends, Leo Li Qing Chua (Ambrose Hsu) and Liang Yi Xun (Tammy Chen), who go their separate ways when the former moves to the United States with his family. Before leaving, Qing Chua offers Yi Xun a bottle of lavender seeds and promises to meet her again when they're all grown up.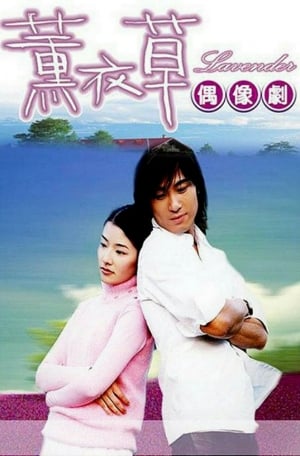 Several years later, Qing Chua returns to Taiwan as a famous pop star and indeed reunites with his friend, who happens to be suffering a serious heart illness. Nevertheless, their love story kicks off and grows. Characters Maggie (Lin Wei Jun) and Xiao Tong (Wang Jian Long) also play into the story as the lead couple's romance rivals.
Until now, Lavender remains to be one of the most dramatic Taiwanese drama series ever to be produced, not just among these nostalgic Taiwanese shows. The series' soundtrack is also worth mentioning as one of the most heartfelt of all. Ambrose Hsu even sang the songs Floral Fragrance and Moment of Happiness himself!
Also read: 12 Things You Shouldn't Do in Taiwan, the Heart of Asia
No doubt about it, the 2000s marked a golden decade for these nostalgic Taiwanese shows in the Philippines. For as long as the East Asian drama craze lives among us, I don't think I'll ever get tired of rewatching a few of my personal picks from this list. Thanks to the Internet, I no longer need television to do so.